Firms in the Spotlight...

Meridian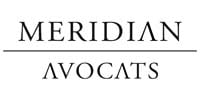 Meridian is a French independent law firm focusing on business law and providing litigation assistance and legal advice to French and international clients.
View Profile...
Legal Market Overview
The French legal business market in 2021
When Covid-19 landed in early 2020, everyone in France was thinking the same thing. Business executives, investors and political experts braced for a large-scale economic meltdown. Insolvency lawyers spoke openly of an 'Armageddon' on the way. Everyone was wrong.
The country has seen remarkable growth since France's first and only full lockdown was lifted in the spring of 2020. "The end of the lockdown in May 2020 liberated energies", analysed one star corporate partner; and as "a lot of liquidities were available and a strong state financial support was already in place, this meant that the economy could quickly restart".
M&A, LBO, private equity, capital markets, real estate markets have all boomed, while conversely insolvency proceedings and unemployment rates have reached historically low records. And if 2020 turned out to be a good year for business – to the surprise of many – 2021 was a terrific one. Several emblematic private equity and M&A deals, such as the M6-TF1 merger in the audiovisual sector or the takeover of Suez by Veolia, testify of the extent of the investors' appetite – the Veolia-Suez deal for instance gave rise to "one of the fiercest stock-market battles ever fought in France". Business law firms are no exception and experienced exceptional growth – a number of them saw their revenues go up by a staggering 25% for 2021. Looking back, "the pandemic years turned out to be not so bad for business", concluded one partner.
The country's current high economic dynamism can be seen across many industry sectors: financial services, infrastructure, technologies, data centers, healthcare, green transition projects. This trend is supported by proactive state policies such as the "France Relance" €100bn investment programme launched in September 2020, aimed at modernising the country and at making it Europe's first major decarbonised economy by 2050 by relying notably on nuclear production. As was to be expected, this has caused some controversy. France's dependency on nuclear energy is a long debated subject. President Macron, who at the start of this term closed down several nuclear production facilities, has since reversed position and announced at the end of 2021 the construction of six new nuclear EPR plants.
After a short period of fasting, a strong regain of economic growth can easily be understood, and it was a fact shared by many economies in the world. But as this wave of confidence lasts and shows no sign of fatigue, many cannot help but wonder whether it is not a bit at odds with the many uncertainties that lie ahead, not the last the ongoing pandemic. It is, however, true that there are now reasonable grounds for optimism regarding public health. A high anti-Covid-19 vaccination rate has meant that a lot of businesses, services and schools have managed to remain open, while the introduction of the "sanitary pass", replaced early January 2022 by the "vaccine pass" has encountered little opposition.
Rising inflation rates and energy and commodities prices and the upcoming end of the state's emergency aids are, however, all legitimate causes of concern, although they have so far failed to shake investors' confidence. Even more puzzling, the perspective of the spring 2022's presidential election, which usually almost freezes the French economy few months ahead, is not seriously slowing down investors' appetite this time around.
While Macron's France is increasingly perceived as a  "business-friendly" destination, it would be wrong to conclude that the country has turned into an investor's paradise. As many lawyers point out, this pro-business environment also comes with a constant tightening of the regulatory and enforcement framework, which if anything, has rendered lawyers' expertise even more dependable to business ventures. For instance, the French economy now runs under a strong state interventionism, a situation that the Covid-19 crisis has only heightened, and while it can sometimes be to their benefit, interference by the state is mostly considered a real hindrance to companies' projects.
It is in the M&A market that the impact of the state's presence is perhaps the most noticeable. Finance minister Le Maire's veto to retail giants Carrefour and Couche-Tard's M&A project early 2021 is still in everyone's head. "There is a heavy trend concerning governmental control over foreign investments. The state is no longer afraid to say no to a deal. Many M&A projects have been affected by that", explains one partner whose workload in that area has considerably increased lately.
Financial sanctions have also reached new heights. "2021 has confirmed a strong and durable trend", stated a partner at a leading firm: judiciary and extra-judiciary sanctions are "increasingly heavy and a source of major concern" for businesses. In 2021, the French Competition Authority struck Google with a €500m fine which set up new standards in the antitrust area. The French stock market regulator (AMF), which has always been more soft-handed than its antitrust counterpart, has also raised its game lately: "The AMF is now going after leading companies and banks and handling several millions euros sanctions", noticed the same partner.
In addition, regulatory watchdogs are not the only ones who no longer shy away from delivering exemplary sanctions. The judiciary has also made its authority felt more strongly these past few years. Countless companies, executives, politicians and even business lawyers themselves are the subject of ongoing fraud, corruption, bribery and money laundering investigations. A number of those went to trial in 2021 and ended in exceptional judgments. Among the most remarkable ones are certainly: the sentencing of UBS bank to a €1.8bn record fine by the Court of Appeal for tax evasion; and the two prison sentences received by former President Nicolas Sarkozy in first instance proceedings for corruption in the Affaire des Ecoutes and for illegal financing of his 2012 Presidential campaign in the Bygmalion scandal. If this is the first ever prison sentence received by a former French president, it is far from being the only prison sentence pronounced against the political elite, and particularly against Sarkozy's former governmental members, during the years 2020 and 2021.
Many lawyers, and not only white-collar experts, agree that the world of business and politics is going through a serious phase of criminalisation. Tax lawyers have seen their practice evolve from pure transactional advisory work to warning clients against tax fraud risks. Even arbitration lawyers noticed the trend after several arbitral sentences were annulled by the Paris Court of Appeal in 2021 on the ground of corruption; including the headline-breaking Tapie-Adidas arbitration sentence which was deemed a fraud and resulted in the conviction of several well-known members of the Paris bar.
There is also a growing belief among the legal profession, that this constant quest for transparency and accountability is perhaps getting out of hands; the fact that several past and incumbent ministers, government members and high-ranking public-sector servants are currently the subject of criminal investigations concerning their political management of the Covid-19 sanitary crisis is not one to appease their concern.
Many companies have responded by extensively embracing compliance as a preventive remedy. Formally introduced in France by the 2016 Sapin II law, anti-corruption compliance has changed the legal and corporate culture and quickly set up new standards of practices in many areas of law including M&A. Internal investigations within corporations, a very rare procedure still not too long ago, has become an almost automatic response when whistle-blowing and other incriminating allegations emerge, as they increasingly do.
Unfortunately, lawyers point out that companies' anti-corruption compliance efforts, as significant as they have been, might not be sufficient to shelter them from potential proceedings; ethics and human rights exigencies are now making their way into the realm of the corporate world, changing again standards of good practices.
The enactment of the 2017 Duty of Vigilance law, which provided a legal basis for environmental, social and corporate ESG rules enforcement, is becoming a game changer. It offers NGOs and the civil society a legal basis for publishing reports naming companies failing to their ESG obligations and for launching corresponding court actions.
The law has already been used by NGOs to initiate France's first climate-change court action against oil giant Total in 2020, and in 2021 to sue retail conglomerate Casino before French courts for human rights and environmental violations in Brazil.
For criminal law experts, we are at the dawn of a profound change and companies should be aware that they are all potentially exposed to ESG proceedings, regardless of their fields of industry. The managing partner of a leading law firm agrees and has also flagged ESG issues as a new major development in the business world: "We recently set up ESG training programs aimed at all our lawyers, regardless of their fields of expertise, as ESG issues are spreading across all lines of industries. For instance, as investment funds launched a green investment label, our finance lawyers had to become knowledgeable about ESG issues".
Some voices are less alarmed by the potential ESG risks run by companies. A managing partner of another prestigious law firm has a more reserved perspective on the effects of ESG criteria: 'First, French companies are in general in good shape when it comes to ESG standards. And second, in terms of forum shopping strategy, it makes a lot more sense for NGOs to sue companies where financial damages are the most rewarding. And France does poorly when it comes to the payment of financial indemnities'. The wind could, of course, turn and the times be changing.
The podium:
The French business law firm hierarchy remains relatively unchanged despite being a highly competitive market, which meant that entire teams have switched firms and plenty of star partner moves and new boutique firm creations have been recorded these past few years. A number of them have translated into firm-to-firm and partner-to-firm dispute proceedings, mainly on the base of unfair competition. Many firms also report that this fierce competition climate has raised talent hiring prices.
The podium of law firms in France consists of the following:
French firms: Bredin Prat

, Darrois Villey Maillot Brochier, Gide Loyrette Nouel A.A.R.P.I. – which remains the largest French international law firm – and De Pardieu Brocas Maffei.
UK firms: Allen & Overy LLP, Clifford Chance, Freshfields Bruckhaus Deringer LLP and Linklaters.
US firms: Cleary Gottlieb Steen & Hamilton – widely regarded as the number one US firm in France –,  Latham & Watkins, Orrick Rambaud Martel, Weil, Gotshal & Manges LLP and White & Case LLP.
Other very strong and well established US and UK firms include: Ashurst LLP, Baker McKenzie, CMS, Dechert LLP, Dentons, DLA Piper, Gibson Dunn, Herbert Smith Freehills LLP, Hogan Lovells (Paris) LLP, Jones Day, Mayer Brown, Paul Hastings LLP, Shearman & Sterling LLP and Willkie Farr & Gallagher LLP. Of note, Bryan Cave Leighton Paisner LLP and King & Spalding LLP have made no secret of their high flying ambitions in Paris lately and have both boosted their teams.
Other very strong independent French firms include: August Debouzy, BDGS Associés, Peltier Juvigny Marpeau & Associés, Viguié Schmidt & Associés  and Veil Jourde.
Also recommended are: Altana, Archers A.A.R.P.I., AYACHE, BCTG Avocats, Carbonnier Lamaze Rasle, De Gaulle Fleurance & Associés, DS Avocats, Fairway A.A.R.P.I., Franklin, FTMS Avocats, FTPA, Jeantet, LPA-CGR avocats, Lacourte Raquin Tatar and Racine.
Many French boutiques also rank among leading firms and are notably found in the arbitration, employment, IP, tax and white-collar crime areas.
Among the new recent creations, it is worth mentioning two new promising corporate boutiques in Moncey Avocats which was founded in April 2021 and Mermoz Avocats which opened its doors in January 2022.