Firms in the Spotlight...

Meridian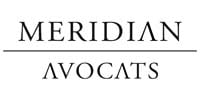 Meridian is a French independent law firm focusing on business law and providing litigation assistance and legal advice to French and international clients.
View Profile...
Firms in the Spotlight...

Eight Advisory Avocats
Eight Advisory Avocats is the French tax law firm of Eight Advisory and is exclusively specialized in tax law. Eight Advisory Avocats advises its clients (private equity, financial investors, companies) in relation with all their tax issues: M&A / transaction tax, international taxation, transfer pricing, relations with tax authorities, tax diagnostics, regular matters, anti-abuse provisions …
View Profile...
Legal Market Overview
The French legal business market in 2022
On August 24 2022, president Emmanuel Macron, who has been freshly reelected only four months ago, opened the first council of ministers that traditionally marked the end of the summer holidays in France and solemnly announced before French TVs 'the end of the abundance and insouciance era' – which French people have enjoyed since the end of WWII. In the short term, this meant reducing energy consumption levels to avoid possible electricity shortage during the 2023 winter.
That announcement has been particularly shocking news to a country that until recently took pride on being self-energy reliant thanks to its nuclear production capabilities – in 2021, France was still the world's second largest nuclear energy producer. But lack of proper investments in the country's ageing power stations for decades led to a shutdown of more than half of its reactors just when the country most needed them.
The start of Macron's second presidential term marked a stark contrast to his optimistic 2017 win, where he aimed to transform France into a modern business-friendly state. Now in a post Covid-19 era, the Ukraine war, rising energy prices, commodities supply shortage and inflation have fuelled social tensions and led to strikes, blockages, and demonstrations calling for better wages, social justice, and a stronger welfare state (notably opposing a 64-year age retirement reform).
Despite these challenges, the French economy has shown great resilience in 2022, with many companies including law firms reporting excellent results – many law firms saw a 20% increase in revenue. The first semester of 2022 even saw a record year for LBO transactions, but the end of the year was marked by a decrease in transactional activity.
In this unpredictable environment, not one law firm is willing to bet on how the transactional M&A and PE market will fare in 2023. However, they are confident that they will not lack work, regardless of how well the French economy performs.
Primarily, a 'fatal combination' of high energy prices, commodities supply shortage, and inflation should lead to an expected increase in insolvency and restructuring cases in 2023.  'Holidays are over' commented a leading insolvency lawyer. The trend has already started in 2022 as the rate of companies (mostly SME) facing bankruptcies went up by 41% in 2022, after reaching historic lows in 2020 and 2021. The aviation, automobile, manufacturing, retail and hospitality areas are seen as particularly vulnerable.
Law firms can also expect a steady flow of work from projects and infrastructure initiatives, such as the Paris Olympics 2024 and various urban revitalisation projects (such as the Grand Paris). But it is the energy sector, which has been reinstated by the government as a matter of national priority, that is seen by many law firms as a promising industry for growth in the coming years.
Indeed, recent ground-breaking decisions, taken to safeguard France's energy sovereignty, promise to keep the legal industry busy for some times including the full nationalization of France's leading electricity producer EDF. And after years of political uncertainty about the future of the country's nuclear industry (which accounts for 70% of France's electricity production), Macron made a U-turn at the end of 2021 and decided to re-launch France's nuclear programme through the construction of six new reactors. Finally, the government's 2030 France plan de relance has also allocated €2 billion to make France a leader in green hydrogen energy by 2030, and efforts are being made to accelerate the construction of large-scale offshore renewables projects off the French coast.
Besides the energy sector, the legal industry can also rely on the increasingly strong French regulatory and enforcement pressure put on companies to also provide for a steady source of revenues – lawyers also point out that the Ukraine war has created a renewed demand for military and defence industry related advice, however this still represents a small strong portion of their overall activity.
In only a few years, ESG, compliance and climate risks have become top priorities for companies in France. French NGOs are among the most proactive in the world in launching proceedings against the French state and top companies for breaches of regulations or corporate commitments. For instance, the French state received a second condemnation in October 2022 from France's higher Administrative Court (Conseil d'Etat) for its failure to reduce high air pollution levels in several of France's largest cities – it was sentenced to the payment of a €20m fine which added to a previous €10m fine condemnation in 2021.
'Litigation is growing' in those areas reported a top French lawyer, who warns 'companies and state entities to become more vigilant' as ESG issues are now increasingly entering criminal law territory. Companies still operating in conflict zones are facing the most risk. The Lafarge case is a prime example of that new trend, as the multinational company has been indicted in France for complicity in crimes against humanity in relation to its Syrian operations. Some lawyers also believe that some French companies still operating in Russia despite the war (notably in the energy sector) could face possible prosecution in France in the future – in light of these risks, many large French corporations have withdrawn from Russia since the start of the Ukraine war.
But ESG issues are far from being the only field of law falling under an extensive French criminal legal framework. In a recent development, the French National Financial Prosecutor (PNF) opened its first criminal case pertaining to competition law.  The tax field remains a significant area of focus for criminal lawyers, with ongoing fraud investigations targeting top companies, executives, and financial institutions. Many leading companies have been convicted or agreed to pay substantial fines in recent years, such as McDonald's France which agreed on June 2022 to pay a €1bn fine to avoid prosecution for tax evasion. Lawyers also report that managers' tax incentives packages and sophisticated corporate tax structures, including transfer pricing schemes, are under close scrutiny from the French tax authorities.
In the digital economy sector, the online food delivery business saw its first criminal law conviction after Deliveroo France was found guilty in April 2022, by the Paris criminal Court, of having committed "undeclared work" offenses – the tribunal ruled that the platform's delivery workers should have been recognised as employees and not treated as freelancers. The company was ordered to pay a €375.000 fine while several of its former top managers received a suspended prison sentence – appeal proceedings are on the way.
In the aftermath of the Covid-19 pandemic, several major criminal law cases also relate to the healthcare sector, and especially pension homes. A series of governmental and criminal investigations have been initiated after the industry was hit by its first scandal in 2022. Serious accusations of widespread ill-treatment practices occurring in one of the European leaders in the field, Orpea, have led the company – in addition to being the subject of ongoing criminal investigations – to go through urgent financial restructuring proceedings at the end of 2022, in a matter that ranks among 'one of the largest financial restructuring cases since Eurotunnel' according to a top insolvency lawyer.
The business community is not the only one kept under high scrutiny, as many top political figures are also being criminally investigated or prosecuted including Macron's Justice Minister Eric Dupond-Moretti who has been ordered by the Law Court of the Republic on October 2022 to stand trial in a conflict of interest case.
In that context, it seems reasonable for law firms to expect to keep most of their teams active even in a more challenging economic environment. What is more at the core of their preoccupation then, in a fast changing world, is their own future: how to remain relevant when constantly improved legal technologies are taking away part of their business. Keeping and attracting new talents is one key, and many law firms now offer more flexibility and new hybrid work arrangement. But as the managing partner of one of France's top law firms explains, the real challenge is to succeed embracing the digital revolution within their profession: 'We have to create the architecture of tomorrow's digital law firm. To do so, we have recruited a top level in-house digital officer to design our new digital tools and applications and to fully secure our system.'.
The podium:
The French market is among the most competitive in Europe. It is dominated by a network of large French, US and UK law firms. Beside them, stand many small to mid-size French law firms, as well as many specialised high-level boutique firms (notably in the IP/IT sectors).
Among the market's key recent developments, two major US law firms, which had kept a relatively discreet presence in France, closed their Paris office in 2022: namely Davis Polk & Wardwell LLP  and Brown Rudnick LLP . Among the many other market's moves that happened recently, the employment law field has probably seen some of the most striking: Littler France put an end to its partnership with Fromont Briens , one of France's most established firms in the field, to launch it Paris office early 2023 (which gathers 65 lawyers including 13 partners all coming from Fromont Briens ). Fromont Briens  also saw the departure of an additional 20-lawyer team led by several of the firm's most noticeable figures, to launch Alscio Avocats.
The podium of law firms in France consists of the following:
French firms: Bredin Prat

, Darrois Villey Maillot Brochier, Gide Loyrette Nouel A.A.R.P.I. – which remains the largest French international law firm – and De Pardieu Brocas Maffei.
UK firms: Allen & Overy LLP, Clifford Chance, Freshfields Bruckhaus Deringer LLP and Linklaters.
US firms: Cleary Gottlieb Steen & Hamilton – widely regarded as the number one US firm in France –  Latham & Watkins, Weil, Gotshal & Manges LLP and White & Case LLP.
Other very strong and well established US and UK firms include: Ashurst LLP, Baker McKenzie, CMS Francis Lefebvre, Dechert LLP

, Dentons, DLA Piper, Gibson Dunn, Herbert Smith Freehills LLP, Hogan Lovells (Paris) LLP, Jones Day, Mayer Brown, Orrick, Paul Hastings LLP, Shearman & Sterling LLP and Willkie Farr & Gallagher LLP.
Other very strong independent French firms include: August Debouzy, BDGS Associés, Peltier Juvigny Marpeau & Associés, Viguié Schmidt & Associés  and Veil Jourde.
Also recommended are: ADVANT Altana, Archers A.A.R.P.I., AYACHE, BCTG Avocats, Carbonnier Lamaze Rasle, De Gaulle Fleurance & Associés, DS Avocats, Fairway A.A.R.P.I., Franklin, FTMS Avocats, FTPA, Jeantet, LPA-CGR avocats, Lacourte Raquin Tatar and Racine.
Many French boutiques also rank among leading firms and are notably found in the arbitration, employment, IP, tax and white-collar crime areas.