Firms in the spotlight:
AMBER Law Company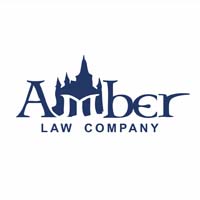 The AMBER team consists of highly-experienced tax lawyers who seek to achieve the most favourable result for the client while employing creative and cost-saving solutions.

Conscious of the market situation realized over the last few years, and keeping in mind the tax specificities, AMBER Law Company provides a range of specialized legal services intended to respond to the specific needs of its clients' businesses.
Legal advising of the AMBER team is based on well-founded analyses of the tax-related situations. To this effect, we are in a position to identify all possible ways and means leading the minimization of tax-related risks in both corporate and private areas.
With solid expert knowledge in numerous sectors, AMBER provides its clients with guidance and advice in all tax-related issues and supports them with confidence and confidentiality whenever they should deal with tax obligations and/or interactions with fiscal authorities.
View firm profile