Set Profile > Gatehouse Chambers > London, England
Gatehouse Chambers
Offices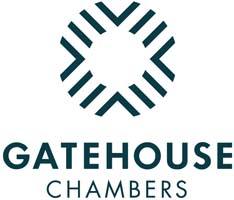 Gatehouse Chambers
Gatehouse Chambers
1 Lady Hale Gate, Gray's Inn
WC1X 8BS
England
Gatehouse Chambers > The Legal 500
Rankings
Gatehouse Chambers >
Set Profile
Gatehouse Chambers specialises in commercial dispute resolution, construction, insolvency and restructuring, insurance, personal injury and clinical negligence, private client, professional liability and property.  It is one of the most innovative and modern sets at the Bar.  Known for its friendly atmosphere and progressive outlook, it is run as a commercial business with a strong focus on client service.  Its business culture is reinforced by an active CSR and equality and diversity programme.
WORK UNDERTAKEN
Commercial Dispute Resolution: Gatehouse Chambers has a strong commercial litigation and arbitration team who also offer specialist expertise in banking and finance; companies, joint ventures and partnerships; executive and employment disputes; franchising; intellectual property and private international law.  Michael Wheater and Charles Raffin are the authors of the market leading text: Edisclosure – Law & Practice.
Construction & Engineering: Gatehouse Chambers is a leading construction set whose members deal in both construction litigation and arbitration; construction insolvency; energy and renewables; the professional negligence of construction professionals and property damage.  Under the editorship of Paul Reed QC, the team has produced two leading texts: Construction All Risks Insurance and Construction Professional Indemnity Insurance.
Insolvency & Restructuring: the team specialise in corporate and personal insolvency; construction and property insolvency; directors' disqualification as well as civil fraud and asset tracing.  The team edits Atkins Corporate Insolvency.
Insurance: Gatehouse Chambers covers construction, professional indemnity insurance and litigation insurance as well as general coverage disputes and insurance funded litigation.  The team contributes to Insurance Broking Practice & the Law.
Personal Injury & Clinical Negligence with specialist expertise in disease, fraud, inquests, inquiries and product liability.   Charles Bagot QC and Jasmine Murphy help write Kemp & Kemp .
Private Client: the team handle contentious probate and Inheritance Act cases as well as those involving the Court of Protection and trusts including TOLATA, community care, social welfare and benefits.
Professional Liability: Gatehouse Chambers is a leading set handling professional negligence claims across the construction and property, financial, insolvency, insurance and legal sectors.
Property: Gatehouse Chambers is a premier property set handling commercial landlord and tenant; development and planning; housing (social and privately rented); leasehold and leasehold management, real property and mortgages as well as TOLATA claims.  John de Waal QC assisted by a Hardwicke team edits Risk & Negligence in Property Transactions.  Daniel Gatty has produced A Practical Guide to Rights over Airspace & Subsoil.
Main Contacts
| Department | Name | Email | Telephone |
| --- | --- | --- | --- |
| Member of Chambers | JONES QC, Nigel (1976) | nigel.jones@gatehouselaw.co.uk | 0044 (0)207 242 2523 |
| Member of Chambers | ANDERSON QC, Lesley (1989) | lesley.anderson@gatehouselaw.co.uk | 0044 (0)207 242 2523 |
| Member of Chambers | REED QC, Paul (1988) | paul.reed@gatehouselaw.co.uk | 0044 (0)207 242 2523 |
| Joint Head of Chambers | STEVENS-HOARE QC, Brie (1986) | brie@gatehouselaw.co.uk | 0044 (0)207 242 2523 |
| Joint Head of Chambers | KIRBY QC, Peter (1989) | pj.kirby@gatehouselaw.co.uk | 0044 (0)207 242 2523 |
| Member of Chambers | de WAAL QC, John (1992) | john.dewaalqc@gatehouselaw.co.uk | 0044 (0)207 242 2523 |
| Member of Chambers | BAGOT QC, Charles (1997) | charles.bagotqc@gatehouselaw.co.uk | 0044 (0)207 242 2523 |
| Member of Chambers | LEWIS QC, David (1997) | david.lewis@gatehouselaw.co.uk | 0044 (0)207 242 2523 |
| Member of Chambers | LAUGHTON SC, Greg (1982) | greg.laughton@gatehouselaw.co.uk | 0044 (0)207 242 2523 |
| Member of Chambers | STOW QC, Tim (1965) | tim.stow@gatehouselaw.co.uk | 0044 (0)207 242 2523 |
| Member of Chambers | PARKER, Wendy (1978) | wparker@gatehouselawco.uk | 0044 (0)207 242 2523 |
| Member of Chambers | KING, Karl (1985) | karl.king@gatehouselaw.co.uk | 0044 (0)207 242 2523 |
| Member of Chambers | PALFREY, Monty (1985) | monty.palfrey@gatehouselaw.co.uk | 0044 (0)207 242 2523 |
| Member of Chambers | WOOLF, Steven (1989) | steven.woolf@gatehouselaw.co.uk | 0044 (0)207 242 2523 |
| Member of Chambers | GATTY, Daniel (1990) | daniel.gatty@gatehouselaw.co.uk | 0044 (0)207 242 2523 |
| Member of Chambers | EILLEDGE, Amanda (1991) | amanda.eilledge@gatehouselaw.co.uk | 0044 (0)207 242 2523 |
| Member of Chambers | HIGGINS, Rupert (1991) | rupert.higgins@gatehouselaw.co.uk | 0044 (0)207 242 2523 |
| Members of Chambers | NUGENT, Colm (1992) | colm.nugent@gatehouselaw.co.uk | 0044 (0)207 242 2523 |
| Member of Chambers | CLARGO, John (1994) | john.clargo@gatehouselaw.co.uk | 0044 (0)207 242 2523 |
| Member of Chambers | SKELLY, Andrew (1994) | andrew.skelly@gatehouselaw.co.uk | 0044 (0)207 242 2523 |
| Member of Chambers | PLIENER, David (1996) | david.pliener@gatehouselaw.co.uk | 0044 (0)207 242 2523 |
| Member of Chambers | ROWNTREE, Edward (1996) | edward.rowntree@gatehouselaw.co.uk | 0044 (0)207 242 2523 |
| Member of Chambers | SILCOCK, Ian (1997) | ian.silcock@gatehouselaw.co.uk | 0044 (0)207 242 2523 |
| Member of Chambers | WATSON, Alaric (1997) | alaric.watson@gatehouselaw.co.uk | 0044 (0)207 242 2523 |
| Member of Chambers | MEACHER, Alison (1998) | alison.meacher@gatehouselaw.co.uk | 0044 (0)207 242 2523 |
| Member of Chambers | PETTS, Peter (1998) | peter.petts@gatehouselaw.co.uk | 0044 (0)207 242 2523 |
| Member of Chambers | STEPHENS, Mark (1998) | mark.stephens@gatehouselaw.co.uk | 0044 (0)207 242 2523 |
| Member of Chambers | ZEB, Emma (1998) | emma.zeb@gatehouselaw.co.uk | 0044 (0)207 242 2523 |
| Member of Chambers | SLACK, Henry (1999) | henry.slack@gatehouselaw.co.uk | 0044 (0)207 242 2523 |
| Member of Chambers | HALL, James (2000) | james.hall@gatehouselaw.co.uk | 0044 (0)207 242 2523 |
| Member of Chambers | SADIQ, Faisel (2000) | faisel.sadiq@gatehouselaw.co.uk | 0044 (0)20 7242 2523 |
| Member of Chambers | McKINLAY, Vanessa (2000) | vanessa.mckinlay@gatehouselaw.co.uk | 0044 (0)20 7242 2523 |
| Member of Chambers | AKHTAR, Shazia (2001) | shazia.akhtar@gatehouselaw.co.uk | 0044 (0)207 242 2523 |
| Member of Chambers | McCANN, Sarah (2001) | sarah.mccann@gatehouselaw.co.uk | 0044 (0)207 242 2523 |
| Member of Chambers | TITMUSS, Jonathan (2001) | jonathan.titmuss@gatehouselaw.co.uk | 0044 (0)207 242 2523 |
| Member of Chambers | DUNNE, Robin (2002) | robin.dunne@gatehouselaw.co.uk | 0044 (0)207 242 2523 |
| Member of Chambers | MURPHY, Jasmine (2002) | jasmine.murphy@gatehouselaw.co.uk | 0044 (0)207 242 2523 |
| Member of Chambers | CLARKE, Sarah (2003) | sarah.clarke@gatehouselaw.co.uk | 0044 (0)207 242 2523 |
| Member of Chambers | WHEATER, Michael (2003) | michael.wheater@gatehouselaw.co.uk | 0044 (0)207 242 2523 |
| Member of Chambers | DEMACHKIE, Jamal (2004) | jamal.demachkie@gatehouselaw.co.uk | 0044 (0)207 242 2523 |
| Member of Chambers | FAGBORUN-BENNETT, Morayo (2004) | morayo.fagborunbennett@gatehouselaw.co.uk | 0044 (0)207 242 2523 |
| Member of Chambers | HODSON, Matthew (2004) | matthew.hodson@gatehouselaw.co.uk | 0044 (0)207 242 2523 |
| Member of Chambers | SIMON, Philipp (2004) | philipp.simon@gatehouselaw.co.uk | 0044 (0)207 242 2523 |
| Member of Chambers | CREER, Andy (2005) | andy.creer@gatehouselaw.co.uk | 0044 (0)207 242 2523 |
| Member of Chambers | RAFFIN, Charles (2005) | charles.raffin@gatehouselaw.co.uk | 0044 (0)207 242 2523 |
| Member of Chambers | STRELITZ, Paul (2005) | paul.strelitz@gatehouselaw.co.uk | 0044 (0)207 242 2523 |
| Member of Chambers | BELL, Thomas (2006) | thomas.bell@gatehouselaw.co.uk | 0044 (0)207 242 2523 |
| Member of Chambers | BREWIN, Carl (2006) | carl.brewin@gatehouselaw.co.uk | 0044 (0)207 242 2523 |
| Member of Chambers | GODFREY, Lauren (2007) | lauren.godfrey@gatehouselaw.co.uk | 0044 (0)207 242 2523 |
| Member of Chambers | PIERCY, Catherine (2007) | catherine.piercy@gatehouselaw.co.uk | 0044 (0)207 242 2523 |
| Member of Chambers | TWEEDY, Laura (2007) | laura.tweedy@gatehouselaw.co.uk | 0044 (0)207 242 2523 |
| Member of Chambers | WHITE, Helena (2007) | helena.white@gatehouselaw.co.uk | 0044 (0)207 242 2523 |
| Member of Chambers | PEACHEY, David (2007) | david.peachey@gatehouselaw.co.uk | 0044 (0)207 242 2523 |
| Member of Chambers | JOHN, Charlotte (2008) | charlotte.john@gatehouselaw.co.uk | 0044 (0)207 242 2523 |
| Member of Chambers | PATTERSON, Phillip (2008) | phillip.patterson@gatehouselaw.co.uk | 0044 (0)207 242 2523 |
| Member of Chambers | ALLEYNE, Ebony (2009) | ebony.alleyne@gatehouselaw.co.uk | 0044 (0)207 242 2523 |
| Member of Chambers | BETTS, Emily (2009) | emily.betts@gatehouselaw.co.uk | 0044 (0)207 242 2523 |
| Member of Chambers | SINGARAJAH, Frederico (2009) | frederico.singarajah@gatehouselaw.co.uk | 0044 (0)207 242 2523 |
| Member of Chambers | MATTSON, Lina (2010) | lina.mattsson@gatehouselaw.co.uk | 0044 (0)207 242 2523 |
| Member of Chambers | PAGE, Laurence (2010) | laurence.page@gatehouselaw.co.uk | 0044 (0)207 242 2523 |
| Member of Chambers | ANSLOW, Clare (2011) | clare.anslow@gatehouselaw.co.uk | 0044 (0)207 242 2523 |
| Member of Chambers | GRIFFITHS, Martyn (2011) | martyn.griffiths@gatehouselaw.co.uk | 0044 (0)207 242 2523 |
| Member of Chambers | McERLEAN, Aileen (2011) | aileen.mcerlean@gatehouselaw.co.uk | 0044 (0)207 242 2523 |
| Member of Chambers | BERESFORD, John (2012) | john.beresford@gatehouselaw.co.uk | 0044 (0)207 242 2523 |
| Member of Chambers | CARMICHAEL, Sri (2012) | sri.carmichael@gatehouselaw.co.uk | 0044 (0)207 242 2523 |
| Member of Chambers | DILLON, Jack (2012) | jack.dillon@gatehouselaw.co.uk | 0044 (0)207 242 2523 |
| Member of Chambers | HYAMS, Oliver (2012) | oliver.hyams@gatehouselaw.co.uk | 0044 (0)207 242 2523 |
| Member of Chambers | KERRY, Simon (2012) | simon.kerry@gatehouselaw.co.uk | 0044 (0)207 242 2523 |
| Member of Chambers | LEE, Katie (2012) | katie.lee@gatehouselaw.co.uk | 0044 (0)207 242 2523 |
| Member of Chambers | TETSTALL, Michael (2012) | michael.tetstall@gatehouselaw.co.uk | 0044 (0)207 242 2523 |
| Member of Chambers | HYNES, Emma (2013) | emma.hynes@gatehouselaw.co.uk | 0044 (0)207 242 2523 |
| Member of Chambers | MALONEY, Aneurin (2013) | aneurin.maloney@gatehouselaw.co.uk | 0044 (0)207 242 2523 |
| Member of Chambers | BHATT, Rajiv (2014) | rajiv.bhatt@gatehouselaw.co.uk | 0044 (0)207 242 2523 |
| Member of Chambers | HOCKING, Ryan (2014) | ryan.hocking@gatehouselaw.co.uk | 0044 (0)207 242 2523 |
| Member of Chambers | MATHER, Katrina (2014) | katrina.hocking@gatehouselaw.co.uk | 0044 (0)207 242 2523 |
| Member of Chambers | GOPAL, Priya (2014) | priya.gopal@gatehouselaw.co.uk | 0044 (0)207 242 2523 |
| Member of Chambers | HUSAIN, Emily (2014) | emily.husain@gatehouselaw.co.uk | 0044 (0)207 242 2523 |
| Member of Chambers | LEVENSTEIN, Michael (2015) | michael.levenstein@gatehouselaw.co.uk | 0044 (0)207 242 2523 |
| Member of Chambers | STOCKS, Cameron (2015) | cameron.stocks@gatehouselaw.co.uk | 0044 (0)207 242 2523 |
| Member of Chambers | ZVESPER, Louis (2015) | louis.zvesper@gatehouselaw.co.uk | 0044 (0)207 242 2523 |
| Member of Chambers | DRAGE, Helena (2015) | helena.drage@gatehouselaw.co.uk | 0044 (0)207 242 2523 |
| Member of Chambers | ROOHANI, USMAN (2016) | usman.roohani@gatehouselaw.co.uk | 0044 (0)207 242 2523 |
| Member of Chambers | O'GRADY, MARK (2016) | mark.ogrady@gatehouselaw.co.uk | 0044 (0)207 242 2523 |
| Member of Chambers | EYRE, George (2017) | george.eyre@gatehouselaw.co.uk | 0044 (0)207 242 2523 |
| Member of Chambers | KLEOPA, Byroni (2017) | byroni.kleopa@gatehouselaw.co.uk | 0044 (0)207 242 2523 |
| Member of Chambers | SHAW, James (2017) | james.shaw@gatehouselaw.co.uk | 0044 (0)207 242 2523 |
| Member of Chambers | EGAN, Kort (2017) | kort.egan@gatehouselaw.co.uk | 0044 (0)207 242 2523 |
| Member of Chambers | WOODS, Emma (2017) | emma.woods@gatehouselaw.co.uk | 0044 (0)20 7242 2523 |
| Member of Chambers | MARIS, Michael (2017) | michael.maris@gatehouselaw.co.uk | 0044 (0)207 242 2523 |
| Member of Chambers | GRIFFIN, Joshua (2018) | joshua.griffin@gatehouselaw.co.uk | 0044 (0)207 242 2523 |
| Member of Chambers | HAMMOND, Rob (2018) | rob.hammond@gatehouselaw.co.uk | 00 44 (0)20 7242 2523 |
| Member of Chambers | HENDERSON, Miguel (2018) | miguel.henderson@gatehouselaw.co.uk | 0044 (0)20 7242 2523 |
| Member of Chambers | SMITH-ROBERTS, Adam (2019) | adam.smith-roberts@gatehouselaw.co.uk | 0044 (0)20 7242 2523 |
| Consultant | GALLAGHER, John (1974) | john.gallagher@gatehouselaw.co.uk | 0044 (0)207 242 2523 |
| Consultant | CUNNINGHAM, Graham (1976) | graham.cunningham@gatehouselaw.co.uk | 0044 (0)207 242 2523 |
| Consultant | LENNARD, Stephen (1976) | stephen.lennard@gatehouselaw.co.uk | 0044 (0)207 242 2523 |
| Consultant | BUSWELL, Richard (1985) | richard.buswell@gatehouselaw.co.uk | 0044 (0)207 242 2523 |
| Consultant | BENBOW, Sara (1990) | sara.benbow@gatehouselaw.co.uk | 0044 (0)207 242 2523 |
| Consultant | EXALL, Gordon (1991) | gordon.exall@gatehouselaw.co.uk | 0044 (0)207 242 2523 |
| Consultant | MOORE, Arthur (1992) | arthur.moore@gatehouselaw.co.uk | 0044 (0)207 242 2523 |
| Consultant | REDPATH-STEVENS, Alastair (1998) | ayrs@hardwigatehouselawke.co.uk | 0044 (0)207 242 2523 |
| Chief Executive | ILLING, Amanda | amanda.illing@gatehouselaw.co.uk | 0044 (0)207 242 2523 |
Barrister Profiles
| Photo | Name | Position | Profile |
| --- | --- | --- | --- |
| | Shazia Akhtar | Shazia practises in public and administrative law – including education law, discrimination,… | View Profile |
| | Ebony Alleyne | Ebony specialises in commercial and insurance work with particular expertise in construction… | View Profile |
| | Lesley Anderson | Lesley Anderson QC practises in all aspects of chancery and commercial disputes… | View Profile |
| | Clare Anslow | Clare accepts instructions in all areas of Hardwicke's work with a particular… | View Profile |
| | Charles Bagot | Since becoming Queen's Counsel in 2018, Charles has rapidly developed a busy… | View Profile |
| | Tom Bell | Tom has a commercial, professional negligence and insurance practice. He receives instructions from… | View Profile |
| | Sara Benbow | Sara is a property and commercial specialist who is equally at home… | View Profile |
| | John Beresford | John specialises in commercial and property law. John has appeared in levels of… | View Profile |
| | Emily Betts | Emily's practice encompasses all aspects of commercial and property law. She acts… | View Profile |
| | Rajiv Bhatt | Rajiv has a wide ranging practice with a particular focus on: employment,… | View Profile |
| | Carl Brewin | Carl Brewin specialises in land and real property, landlord and tenant law… | View Profile |
| | Richard Buswell | Specialist in family law, inheritance wills, trusts and probate disputes, and professional… | View Profile |
| | Sri Carmichael | Sri specialises in commercial litigation, insolvency, civil fraud and company law. Her… | View Profile |
| | John Clargo | Almost exclusively general property practice, whether in a development context or otherwise… | View Profile |
| | Sarah Clarke | Sarah is an experienced and unflappable advocate with extensive experience of commercial… | View Profile |
| | Andy Creer | The primary areas of Andy's practice are real property, commercial landlord and… | View Profile |
| | Graham Cunningham | Graham is an unregistered barrister. He is also part of the Gatehouse Chambers Alumni.… | View Profile |
| | Jamal Demachkie | Jamal is a very experienced commercial barrister who specialises in property related… | View Profile |
| | Jack Dillon | Jack specialises in commercial litigation, property law and professional negligence. He has… | View Profile |
| | Helena Drage | Helena accepts instructions in all areas of our work and has a… | View Profile |
| | Robin Dunne | Robin is a specialist in costs and litigation funding, having focused on… | View Profile |
| | Kort Egan | Kort specialises in domestic and international commercial disputes with particular expertise in… | View Profile |
| | Amanda Eilledge | Client-focused commercial chancery litigator with an emphasis on property. Amanda has a… | View Profile |
| | George Eyre | George accepts instructions in all Chambers' core areas of practice, with a… | View Profile |
| | Morayo Fagborun Bennett | Morayo specialises in all areas of landlord and tenant and real property… | View Profile |
| | John Gallagher | John Gallagher has an extensive practice with experience in professional indemnity and… | View Profile |
| | Daniel Gatty | Daniel specialises in disputes about property, the emphasis being on real property… | View Profile |
| | Lauren Godfrey | Lauren's practice covers commercial, corporate, chancery, discrimination, employment and property disputes and… | View Profile |
| | William Golightly | | View Profile |
| | Priya Gopal | Priya is building experience across all of Chambers' main areas of practice,… | View Profile |
| | Joshua Griffin | Josh has a wide-ranging practice covering all areas of commercial dispute resolution… | View Profile |
| | Martyn Griffiths | Martyn specialises in commercial law, professional liability, insurance and costs. Martyn is… | View Profile |
| | James Hall | James specialises in professional negligence, commercial litigation and property disputes. His professional… | View Profile |
| | Miguel Henderson | Miguel specialises in construction and commercial work. His work focusses chiefly on… | View Profile |
| | Rupert Higgins | Rupert Higgins is a specialist commercial and property practitioner who deals with… | View Profile |
| | Ryan Hocking | Ryan has a busy, broad-based commercial practice with a particular emphasis on… | View Profile |
| | Matthew Hodson | Matthew is a commercial barrister with particular expertise in company and shareholder… | View Profile |
| | Emily Husain | Emily specialises in commercial disputes and has considerable experience of both domestic… | View Profile |
| | Oliver Hyams | Oliver has a busy commercial practice with a focus on insolvency disputes,… | View Profile |
| | Emma Hynes | Emma specialises in commercial, construction and professional negligence matters. Within those areas she… | View Profile |
| | Charlotte John | Charlotte's practice focuses on Chancery and property litigation and encompasses both traditional… | View Profile |
| | Nigel Jones | Nigel Jones QC is a highly experienced courtroom and advisory leader who… | View Profile |
| | Simon Kerry | Simon has a broad practice and accepts instructions in commercial, insolvency, and… | View Profile |
| | Karl King | Karl is a property practitioner with extensive experience dealing with both commercial… | View Profile |
| | PJ Kirby | PJ has enjoyed a long and successful career at the Bar having… | View Profile |
| | Byroni Kleopa | Byroni is experienced in all areas of real property and both commercial… | View Profile |
| | Greg Laughton (SC) | With over 30 years at the Bar, I have considerable experience acting… | View Profile |
| | Katie Lee | Katie is a commercial barrister with particular expertise in construction, engineering, energy… | View Profile |
| | Stephen Lennard | Stephen's practice is firmly focused on business, his clients more often –… | View Profile |
| | Michael Levenstein | Michael specialises in construction and engineering disputes and general commercial litigation. Michael's… | View Profile |
| | David Lewis | David has very substantial experience in commercial disputes. His broad-based commercial practice… | View Profile |
| | Katrina Mather | Property, Commercial, Insolvency | View Profile |
| | Lina Mattsson | Lina is a specialist property practitioner who is widely recognised as an… | View Profile |
| | Sarah McCann | Sarah is a specialist Commercial and Insurance practitioner with particular expertise in… | View Profile |
| | Aileen McErlean | Aileen is regarded as a go-to junior for both commercial and insolvency… | View Profile |
| | Alison Meacher | Alison is a public and property law barrister. Her practice covers all… | View Profile |
| | Aneurin Moloney | Aneurin's practice is largely focussed on clinical negligence claims, and he is… | View Profile |
| | Arthur Moore | Arthur came to the bar after studying physics at Oxford University, and… | View Profile |
| | Jasmine Murphy | Jasmine specialises in personal injury and professional negligence cases involving solicitors. Representing… | View Profile |
| | Colm Nugent | Colm is a specialist barrister in the fields of personal injury and… | View Profile |
| | Mark O'Grady | Mark has a busy commercial practice covering not only commercial disputes of… | View Profile |
| | Laurence Page | Laurence Page is a commercial and construction barrister whose practice encompasses high… | View Profile |
| | Monty Palfrey | Monty is a very experienced barrister who has an established successful "Court… | View Profile |
| | Wendy Parker | Wendy is a member of Gatehouse Chamber's Commercial, Property and Insurance Groups… | View Profile |
| | Phillip Patterson | Specialist in commercial dispute resolution, insolvency, company law disputes, civil fraud, banking… | View Profile |
| | David Peachey | David specialises in property work including commercial landlord and tenant, residential housing… | View Profile |
| | Peter Petts | Peter is ranked as a leading junior in Property Litigation. He regularly… | View Profile |
| | Catherine Piercy | Catherine is a successful commercial and insurance specialist with a particular focus… | View Profile |
| | David Pliener | David is an expert in Construction and Engineering, Insurance and Commercial work.… | View Profile |
| | Charles Raffin | Charles has a wealth of experience in domestic, cross-border and international arbitration… | View Profile |
| | Alastair Redpath-Stevens | Alastair Redpath-Stevens is a specialist in property and housing law with a… | View Profile |
| | Paul Reed | Paul Reed is a leading commercial silk specialising in construction, professional liability,… | View Profile |
| | Edward Rowntree | Edward combines academic excellence with an acute sensitivity to the commercial needs… | View Profile |
| | Faisel Sadiq | Faisel's practice focuses on property and Chancery litigation. In particular: All aspects… | View Profile |
| | Rahim Shamji | | View Profile |
| | Jaysen Sharpe | | View Profile |
| | James Shaw | James has a wide-ranging commercial dispute resolution practice, encompassing commercial litigation, insolvency,… | View Profile |
| | Ian Silcock | Ian began his career as a barrister specialising in IP litigation in… | View Profile |
| | Philipp Simon | Philipp is a commercial barrister who draws on experience as a legal… | View Profile |
| | Frederico Singarajah | Frederico has developed a successful practice in international dispute resolution that encompasses… | View Profile |
| | Andrew Skelly | Andrew specialises in most areas of real property law, with a particular… | View Profile |
| | Henry Slack | Henry is a specialist practitioner in the fields of personal injury, clinical… | View Profile |
| | Mark Stephens | Mark is a senior junior specialising in employment litigation and has done… | View Profile |
| | Brie Stevens-hoare | Brie is recommended as a leading silk in the latest editions of The… | View Profile |
| | Cameron Stocks | Cameron specialises in property, social housing and private client matters with particular… | View Profile |
| | Tim Stow | Tim is ideally qualified for the role of arbitrator being a highly… | View Profile |
| | Paul Strelitz | Paul is considered a leading junior and is the first port of… | View Profile |
| | Michael Tetstall | Michael practices across Gatehouse Chamber's core practice areas and has a particular… | View Profile |
| | Jonathan Titmuss | Jonathan is a highly regarded senior junior who specialises in insolvency and restructuring. The… | View Profile |
| | Laura Tweedy | Laura is a very experienced and sought-after barrister who specialises in residential… | View Profile |
| | Alaric Watson | Alaric is an experienced commercial barrister specialising primarily in business disputes and… | View Profile |
| | Michael Wheater | Michael is a respected and sought after senior junior specialising in Construction… | View Profile |
| | Helena White | Helena is an insurance and commercial practitioner, with a particular focus on… | View Profile |
| | Dr Robert Whittock | Robert has a broad civil litigation practice focused on Intellectual Property, Professional… | View Profile |
| | Steven Woolf | Steven is a highly experienced and very well thought of, property Lawyer.… | View Profile |
| | Emma Zeb | | View Profile |
| | Louis Zvesper | Louis specialises in construction and commercial disputes, as well as property damage… | View Profile |
| | Gemmade de Cordova | | View Profile |
| | John de Waal | John de Waal QC specialises in chancery and commercial work with a… | View Profile |
Languages
French Portuguese Spanish Gujerati German Swedish
Top Tier Set Rankings
Set Rankings