Firm Profile > Womble Bond Dickinson (UK) LLP > Bristol, England
Womble Bond Dickinson (UK) LLP
Offices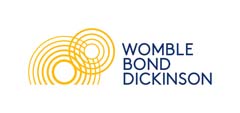 Womble Bond Dickinson (UK) LLP
3 TEMPLE QUAY
TEMPLE BACK EAST
BRISTOL
BS1 6DZ
England
Womble Bond Dickinson (UK) LLP > The Legal 500
Rankings
Womble Bond Dickinson (UK) LLP >
Firm Profile
Womble Bond Dickinson is a full-service transatlantic law firm, created on 1 November 2017, from the combination of UK law firm Bond Dickinson and US firm Womble Carlyle. The new combined firm is now amongst the Top 100 law firms globally and a Top 20 UK law firm.
In the UK, WBD has more than 120 partners and 500 lawyers based in eight major cities across the country including in London, Bristol, Plymouth, Southampton, Leeds, Newcastle, Edinburgh and Aberdeen. The firm's reach also extends to Europe where it has strategic partnerships with law firms in Germany and France.
Through the Lex Mundi network, Womble Bond Dickinson can offer clients access to counsel in more than 120 countries.
WBD advises in excess of 40 FTSE 350 companies, including many of the largest businesses in the country, government organisations and wealthy individuals. The firm advises clients across eleven key sectors including: energy and natural resources; financial institutions; healthcare; insurance; manufacturing; real estate; retail and consumer; transport, logistics and infrastructure; pharmaceuticals and life sciences; technology; and private wealth.
WBD also works closely with UK Local and Central Government authorities, as well as other organisations in the wider public and third sector. The firm advises the UK Government's Crown Commercial Service, providing a full-service of legal expertise across a range of disciplines, including general commercial, litigation and employment advice. WBD was appointed as a Tier 1 firm advising Central Government Departments, Agencies and Arms' Length Bodies.
In addition, WBD is a member of The Whitehall & Industry Group (WIG), an independent charity that brings business, government and the not-for-profit sector closer together, to learn from each other and co-create solutions. As a law firm advising public, private and not for profit organisations, WBD understands the importance for further cross-sector collaborations and WIG provides the perfect platform to build dialogue and enhance learning and understanding.
The firm has a wealth of expertise and a strong track record in all these sectors, enabling it to build strong relationships and deliver an excellent service to clients. This thorough understanding of its clients and of the sectors they operate in, means that WBD can anticipate and deliver the right expertise through innovative solutions.
WBD has a strong focus on innovation, the firm was ranked 14th in the FT's Europe Top 50 Innovative Law Firms report. It also has a dedicated Innovation Group that works with lawyers and clients to help identify new opportunities of delivering the best value and coordinate initiatives and projects across the firm that will help drive the business – and its clients – forward.
With this ambition in mind, the firm recently launched the WBD Advance platform, a flexible solution that pulls together all of the firm's key technology and business services that are becoming increasingly essential to clients alongside traditional legal advice. These services include support for high-volume projects such as due diligence; document review; project and risk management of legal work; automation and process design; managing knowledge and information; and flexible resourcing including flexible lawyering options for in-house counsel.
WBD is heavily involved in a comprehensive Corporate Social Responsibility programme and recognises the importance of supporting projects in its local communities. The firm also has an effective environmental policy as a founding member of the UK's Legal Sector Alliance and provides its employees with an excellent place to work. The firm featured as a top graduate employer in the UK in the Guardian UK 300.
UK offices: Aberdeen, Bristol, Edinburgh, Leeds, London, Newcastle, Plymouth, Southampton.
Main Contacts
| Department | Name | Email | Telephone |
| --- | --- | --- | --- |
| Managing partner | Jonathan Blair | | |
| UK Chairman | Simon Richardson | | |
| Agriculture, farms and estates | Simon Kirkup | | |
| Banking and financial services | Julian Kinsey | | |
| Charities | Emma Moody | | |
| Chemicals and manufacturing | Peter Snaith | | |
| Commercial | Paula Bartlett | | |
| Commercial disputes | Paul Stewart | | |
| Construction and engineering | Simon Rowland | | |
| Corporate and commercial | Stephen Pierce | | |
| Corporate (inc company secretarial) | Stephen Pierce | | |
| Developers and investors | Mark Owen | | |
| Dispute resolution | Tom Beezer | | |
| Employment | Jon Hales | | |
| Energy and natural resources | Simon Hughes | | |
| Finance and investment | John Ralph | | |
| Financial institutions | Simon Richardson | | |
| Insurance claims | Sushma MacGeoch | | |
| Investment and pensions | David Dale | | |
| Oil and gas | Richard Cockburn | | |
| Onshore | Andy Layton | | |
| Operational property (and retail) | Katherine Douglas | | |
| Pensions | Martin Poore | | |
| Planning and infrastructure | Jonathan Bower | | |
| Private capital | Helen Tavroges | | |
| Private wealth | David Dale | | |
| Projects and procurement | Kevin Robertson | | |
| Property litigation | Jen Smurthwaite | | |
| Real estate | Claire Brook | | |
| Regulatory and environment | Stuart Wardlaw | | |
| Residential | Nigel Emmerson | | |
| Restructuring and insolvency | Andy Stirk | | |
| Retail | Gavin Matthews | | |
| Scotland | Richard Cockburn | | |
| Tax/trust and accounting | Jeremy Smith | | |
| Technology, media and communications (TMC) | Alastair Mitton | | |
| Transport and infrastructure | David Rewcastle | | |
Lawyer Profiles
| Photo | Name | Position | Profile |
| --- | --- | --- | --- |
| | Jonathan Bower | Jonathan is a partner in the planning and Infrastructure team. His expertise… | View Profile |
| | David Brown | David is the Head of the firm's national casualty liability and commercial… | View Profile |
| | Jon Cooper | Jon is a partner specialising in health, safety and environment, whose work… | View Profile |
| | Stephen Dilley | Stephen is a partner specialising in commercial litigation. He leads the commercial… | View Profile |
| | Katherine Douglas | Katherine specialises in commercial property with particular expertise in relation to acquisitions,… | View Profile |
| | Robert Drewett | Robert is a partner with extensive experience of acting for a range… | View Profile |
| | Tom Fitzpatrick | Corporate partner with specialist private equity, financial services, insurance, retail and real… | View Profile |
| | Richard Guyatt | Richard is a partner in the planning and infrastructure team. His expertise… | View Profile |
| | Andrew Harding | Andrew specialises in commercial property transactions, with particular emphasis on the investment,… | View Profile |
| | Simon Hewes | Simon is a senior corporate finance partner and has led many major… | View Profile |
| | Sasha Hinton | Sasha is a partner in the property disputes team and specialises in… | View Profile |
| | Simon Hughes | Simon is a partner specialising in real estate with particular reference to… | View Profile |
| | Andrij Jurkiw | Andrij is a partner and head of the UK Competition Team. As… | View Profile |
| | Julian Kinsey | Julian leads the firm's banking and financial services team and specialises in banking… | View Profile |
| | Alastair Mitton | Alastair is a partner specialising in commercial IT and technology related matters… | View Profile |
| | Fiona O'Kane | Fiona is a Partner, Head of the Real Estate Business Group and… | View Profile |
| | Victoria Redman | Vicki is a partner in the planning and infrastructure team, specialising in… | View Profile |
| | James Rees | James is a partner and head of the firm's property litigation team.… | View Profile |
| | Charles Robson | Charles is a partner specialising in infrastructure and project finance. He advises… | View Profile |
| | Christopher Towner | Chris specialises in commercial projects work with particular expertise in the energy… | View Profile |
| | Philip Withey | Philip is a partner in the banking and financial services team. He… | View Profile |
| | Tim Woodward | Tim is a partner in the employment team. He has a wide… | View Profile |
| | Mark Woodward | Mark has extensive experience of advising high net worth individuals, banks and… | View Profile |
Staff Figures
Number of UK partners : 131 Number of other UK fee-earners : 583
Diversity/Community
Diversity and Inclusion: stepping up a gear
Increasingly, clients are asking their law firms what they are doing promote diversity and to create a more inclusive place to work. Quite rightly, our clients want to know that we are able to offer up teams that have excellent cognitive diversity, and that reflect the client's own people profile and values. This client dimension overlaps with our own people and business imperative; the right thing to do is to challenge ourselves to try new initiatives, to continue to put ourselves in the shoes of others, to discuss the issues and change our behaviours and mind-sets, and constructively challenge non-inclusive behaviour, in order to ensure that no one feels like an outsider. In theory, with more diversity, (whether gender, physical, cognitive, social, generational, cultural, ethnic or sexual), we create the chance to learn something from someone different, or with a different perspective to our own, and it creates a fertile breeding ground for new ways of working and operating. That makes us more resilient and sustainable as a business. Diversity, however, is ornamental without inclusivity; we have to make sure different people are in the rooms where decisions are made and not only make sure that they feel safe sharing what is on their minds, but actively encourage them to contribute.
The process of crafting a more diverse and inclusive environment gives us the opportunity to engage with clients on this subject, and find out what they are doing, what works, what hasn't worked, and how their challenges are different or similar to ours. We can use it to deepen our relationships with them, and at the same time learn from each other.
In addition to continuing with our #BeYourself initiative, this year, we are focussing on making more progress on our gender balance at senior levels, and on LGBTQ+ and BAME inclusion. We were one of only nine firms in the UK to be awarded the new Women in Law Empowerment Forum Gold Standard in June 2019, but we recognise that the criteria currently are not necessarily stretching enough; it is a line in the sand for us, a minimum threshold, if you will. Creating our first LGBTQ+ network (WBD Pride) and our first BAME network (BAME@WBD) has been a huge step forward and one we hope will help us take an intersectional approach to diversity and inclusion for the first time.
A Board member is directly responsible and accountable for working with our D&I Group (comprised of a cross-section of engaged people from all around the business) and a newly created D&I Steering Group (comprised of partners who are ambassadors and "change agents"). Their remit is to evolve our strategy and to "mainstream" the infrastructural changes necessary or potentially useful to achieve the clear and measurable goals we set ourselves. A significant amount of work will be done this year in connection with our infrastructural audit, designed to remove unconscious bias in various systems, from our recruitment processes to our written communications with clients.
CSR and pro bono
We take our Responsible Business commitments as seriously as the quality of our legal advice. Our focus is about building sustainable relationships with our stakeholders. We aim to be a trusted employer and business supporting our clients, people and communities.
We have a Responsible Business programme which covers a number of areas:
Community support – partnering with charity partners and supporting community projects. We make financial donations via our Charitable Trust.
Volunteering – each member of staff is entitled to 2 days volunteering.
Workplace – we are committed to creating and maintaining a safe and inclusive workplace where our people can achieve their work potential, and supporting access into the legal profession. We strive to create a diverse and inclusive culture to attract and retain the very best people.
Environmental – we are ever mindful of the environmental impacts of our business. Our Responsible Business activity forms a central part of our commitment to being a sustainable business that has a positive impact on the UK and wider world.
Responsible business practices – we apply the highest standards of professionalism business ethics and risk management, building sustainable practices for the benefit of our clients.
Pro bono – we support organisations whose objectives are about promoting access to justice and economies by supporting small businesses and entrepreneurs.
In terms of community support and pro bono one area of focus is on social inclusion and mobility via our 3E's strategy. We focus on empowering young people and adults to unlock potential in the areas of Education, Employment and Entrepreneurship – the 3Es. As lawyers and business professionals these are one of the areas where we can maximise our core business skill set and make the most significant impact.
We support charities through fund raising, volunteering to support mentoring and reading schemes. Our offices support a range of charities and projects local to their communities.
We support a wide range of charities and projects whose mission fits squarely with our 3E's strategy. We have also pioneered a number of routes into the legal profession; our Early Careers programme was set up for students who don't have any work experience or access to a network of connections. We also have an award winning apprenticeship scheme that aims to bring diversity in the workplace.
We recognise that there are other barriers to individuals accessing the 3Es, from homelessness and food poverty, to mental health and caring commitments. For these reasons we also support a range of charities helping these causes. The following examples are collaborations of us working in partnership to maximise social impact, and working in the spirt of SDG 17 "Partnership for the Goals":
Since 2017 we have supported a number of foodbanks and "Food Poverty" projects in communities close to our office, thus far we have donated circa 6 Tonnes of Food. Our Foodbank Campaign and our apprenticeship scheme was referenced in the UK's first Voluntary Local Review of city level progress towards the UN Sustainable Development Goals (SDGs), the Report was presented at the United Nations in July 2019 https://www.womblebonddickinson.com/uk/insights/news/wbd-takes-part-first-ever-uk-local-bristol-review-un-sdgs
We are a Founder Funder of Southwark a place-based giving scheme working with local charities, and partners.
We have concentrated our pro bono offering on supporting Access to Justice partners, local economies within our communities through legal support to young entrepreneurs and small businesses, student law clinics and small charities with no legal budget. We have partnered with Greenwich University Small Business Clinic to support small businesses to access high quality commercial advice. The partnership has also widened access to the legal profession. Students at Greenwich come from a diverse demographic, they are often the first in their families to undertake 'A' levels, and often have no connections in the law particularly in commercial law firms. Building on existing pro bono activity, in 2019 our Bristol office has partnered with Somerset and Avon Rape and Sexual Abuse Service providing support and raising awareness.
The Lex 100 Verdict
'The best firm in the north east region', Womble Bond Dickinson maintains its 'excellent reputation' due to the 'high-quality work without needing to live in London'. Many agreed they have a 'good work/life balance' and at the same time 'are afforded high levels of responsibility from day one'. The culture at WBD also stands out to many recruits; it is a firm that 'truly lives up to its values', which is shown by the 'time spent coaching trainees'. WBD is a double Lex 100 Winner for confidence in being kept on and approachability. 'The people and culture' are rated the best things about the firm, as recruits 'feel valued' and comfortable working with 'very approachable partners' who 'always take time to answer any questions you may have'. But some trainees feel that 'the salary has fallen behind the market'. Respondents were also unhappy with the 'lack of information regarding seat rotation' which at times is 'very last minute'. However, many regard their best moments as times where they've been 'actively involved', 'managing high-level projects', and 'been given the responsibility to draft and comment on documents'. Trainees relished 'being involved from the beginning of a transaction until post-completion'. Pro bono work is 'a big part of the firm' and there are a 'wide variety of activities to get involved in'. Recruits particularly enjoyed experiencing 'regional fundraising' and 'the Prince's Trust Million Makers project', although some found it difficult to manage their fee-earning work at the same time. If a 'varied workload' where you 'never get the same day twice' appeals to you, apply to WBD.
Top Tier Firm Rankings
Firm Rankings