Womble Bond Dickinson (UK) LLP
Offices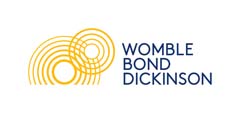 Womble Bond Dickinson (UK) LLP
3 TEMPLE QUAY
TEMPLE BACK EAST
BRISTOL
BS1 6DZ
England
Womble Bond Dickinson (UK) LLP > The Legal 500
Rankings
Womble Bond Dickinson (UK) LLP's 'strong' Bristol-based team provides contentious and non-contentious competition law services, with substantial experience in litigation for both claimants and defendants, and in negotiations with the CMA. The group is led by 'savvy litigator' Andrij Jurkiw, who is praised by clients for having 'a solid grasp of competition economics', with experience in investigations by competition authorities in the UK and EU.
With one of the largest employment teams in the South West, Womble Bond Dickinson (UK) LLP provides 'excellent knowledge of real business issues'. Its most notable clients include large, household name retailers and local and national public sector employers. The team also has notable sector specialities working with companies in energy, financial services, insurance and fast-moving consumer goods. Tim Woodward leads the team, specialising in pensions, employee incentives and industrial relations matters. Recently promoted partner Jo Martin offers significant experience in organisational change, discrimination and terminations, while Emma Doble has experience defending insured employers in tribunal matters.
Led by the extremely well regarded
Jon Cooper
,
Womble Bond Dickinson (UK) LLP
offers a full set of advisory and contentious services to its client base. It receives a significant number of instructions on investigations and prosecutions, acting on behalf of both the Health and Safety Executive (HSE) and commercial clients. The team also offers non-contentious advice on enforcement and operational matters and provides strategic advice to company boards. It has particular experience advising energy, retail, construction, transport and healthcare clients.
Stephen Panton
 and
Stephen Covell
are also highly regarded members of the team.
Womble Bond Dickinson (UK) LLP
's core areas of expertise are real estate finance, corporate finance, structured finance and public sector finance. Mainly on the lender side, the team's portfolio includes banks, debt funds, private equity investors, and local and national government bodies. It also advises corporate clients on banking matters. In Bristol,
Philip Withey
is active for clients from the energy and financial institutions sectors, while
Tom Caplen
advises institutional lenders and corporate borrowers. The national banking team is led from Leeds by
John Connor
.
Acting on behalf of national and international clients, Womble Bond Dickinson (UK) LLP's team is described as 'first class and excellent value for money', offering strong advice on tax, trust and estate planning, as well as more specialised private wealth matters. Drawing on its network of offices in the US, the team has significant expertise in US/UK cross-border matters, in particular those involving offshore trusts. It is additionally experienced working with landed estates, charities, and in institutional matters. Mark Woodward leads the team from Bristol, often working alongside trust specialist Christopher Kerr-Smiley and recent addition James Radcliffe on the firm's high-value cross-border work.
Led by the 'stand-out and exemplar' Craig Moore, the team at Womble Bond Dickinson (UK) LLP is an established go-to practice for lenders, investors, developers, property receivers, public bodies, charities, and education institutions. It has a particular strength in the property finance field, portfolio management, LPA receiverships and landlord-tenant matters. Another name to note is legal director Samantha Orluta; she is well versed in residential housing developments.
Womble Bond Dickinson (UK) LLP impresses with its 'wealth of talent from partner-level down and a constant stream of top drawer work.' The team is sought after by public and private sector clients from the energy, retail and telecoms fields. Its offering covers the full gamut of commercial, residential and agricultural matters. James Rees leads the Bristol-group and is a got-to counsel for both landlords  and tenants. Sasha Hinton is well versed in property management and general commercial property disputes. Managing associate Naomi Cunningham is experienced in contentious telecoms and service charge matters.
Womble Bond Dickinson (UK) LLP's IP, technology and data department has an impressively broad practice and is on the UK government's Crown Commercial Service panel. The group also assists the firm's insurance and financial sector clients, providing advice on outsourcing and critical equipment regulation and, increasingly, in relation to fintech issues. In addition to outsourcing work, the team advises technology companies on licensing and issues pertaining to the scaling-up of their businesses. The team is led by commercial IT and technology lawyer Alastair Mitton, who has 'excellent knowledge of all matters relating to technology'. Gareth Jones is an experienced IT procurement specialist. Associate Georgie Morgan-Giles is a commercial lawyer with an increasing presence in the technology space.
Womble Bond Dickinson (UK) LLP
 houses a full-service team of '
strong lawyers with a commercial attitude
'. The practice is among the market leaders, partially thanks to the its enviable credentials in listed and public company issues, as evidenced in the expertise of department head
Ben Butler
 . The highly regarded
Robert Phillips
 has over two decades of M&A experience under his belt; he is also noted for his manufacturing industry specialism. The department also acts alongside other specialist teams on matters in the private equity, retail, construction and environmental law realm. Clients refer to WBD Accelerate, the firm's newly introduced service assisting start-up businesses with navigating various legal requirements. Managing associate
Stacey Hall
, legal director
Iain Pritty
 and associate
Oliver Rickett
 are all rising stars in the team.
Womble Bond Dickinson (UK) LLP handles the tax aspects of high-value corporate and property transactions; it is equally well-versed in tax structuring mandates. The team's cross-disciplinary work also includes handling tax issues arising in the areas of banking, restructuring and employment law. Clients laud department head Jeremy Smith as 'a very experienced corporate tax specialist'.
Part of the strength of
Womble Bond Dickinson (UK) LLP
 is its ability to pool together the firm's resources nationwide, making the full-service group a strong contestant for high-value commercial litigation mandates at national level. At the same time, the '
hardworking, knowledgeable and friendly
' team is a destination for multiple top-20 companies in the North East. Managing partner
Paul Stewart
, who leads the team, is regularly retained by companies in the transport, manufacturing and chemicals sectors. The practice is also adept at handling disputes in the public and financial services sectors; contentious procurement team leader
Richard Collins
 is a go-to adviser for multiple domestic and international clients in this space. Managing associates
Francesca Hodgson
 and
Jonny Gribben
 are rising stars in the team.
Following the retirement of respected practitioner James Wilders in December 2020, Lorraine Heard has taken the reins at Womble Bond Dickinson (UK) LLP. As a result of her reputation for being 'hugely experienced in defending class-action big ticket work', Heard regularly act in pay-related high-value complex Employment Tribunal claims, as well as frequently being sought out to defend against detailed allegations of discrimination, unfair dismissal and breach of contract. Other key team members include managing associate Hilary du Randt and associate Alan Kennedy, both of whom are noted for their proficiency assisting with all aspects of change management.
The large, dedicated practice at Womble Bond Dickinson (UK) LLP has a national client base. The group is noted for its core specialisms; regulatory expert Suzanne Duff maintains close links to key bodies such as the DWP, while Tracy Walsh heads up the public and voluntary sector pensions unit, cementing the firm's reputation for excellence in that field. In addition to its strong reputation for advisory work, the practice also has a proven track record in handling contentious pensions work. Martin Poore leads the team.
The market commends Womble Bond Dickinson (UK) LLP's 'wide breadth of technical expertise', which it utilises to handle a full range of insolvency and restructuring work, including transactions involving insolvent companies, public interest investigations, asset recovery investigations and related litigation. Clients also praise the team's ability to tap into the firm's wider resources, both at national as well as international level. The practice advises a varied client portfolio consisting of insolvency practitioners, financial sector clients and lenders, creditors, and companies and their management; it also benefits from the firm's wider strength in sectors such as leisure, energy, retail, manufacturing and charity, among others. The highly regarded trio Julian Gill, Sally Dallow and Peter Maxwell jointly lead the department, where associate Asa Buchanan is also singled out.
Womble Bond Dickinson (UK) LLP fields a number of seasoned practitioners, whom one client describes as 'the go-to people for high value and complex matters'. The team's 'depth of knowledge and experience across the field of farming and landowning is remarkable', and means the group is well placed to 'meet the needs of a sophisticated and varied client base', which includes private landlords and public authorities. The firm regularly oversees rural and commercial sales and acquisitions, handles tenancy matters, and assists with estate management work, as well as advising on issues surrounding mineral reserves. Practice head Simon Kirkup and managing associate Charlotte Patterson-Ryan are the key contacts.
'Expert knowledge of the charity sector and its regulators' marks out the 'exceptional' team at Womble Bond Dickinson (UK) LLP. The group provides strategic, regulatory, governance and operational advice to household name charities, particularly those operating in the education, health, care and religious sectors. The firm is also increasingly focusing on safeguarding governance and regulatory investigations. Much lauded practice head Emma Moody is described by one client as 'the best thing that happened' to them, while another said 'her influence has been transformative for the better'. Seasoned practitioner Joanne Coleman and managing associate Samantha Pritchard are also recommended.
Womble Bond Dickinson (UK) LLP
's dedicated and experienced disputes offering operates seamlessly as part of the firm's national private wealth team, and is able to leverage its geographical reach to act for individuals, trustees and charities, both from across the UK and internationally. The department was recently strengthened by the promotion of standout practitioner 
Richard Pike
 to partner; one client describes him as '
nothing but brilliant, on every level and in every way, at all times
'. '
Very well respected
' practice head 
Neil Long
 is also noted for his '
wealth of experience
'.
The 'marvellous' team at Womble Bond Dickinson (UK) LLP is singled out by one client for its 'enviable strength in depth', and its ability to 'always have a lawyer available with specialist knowledge in their chosen field'. The group handles a wide range of contentious and advisory matters on behalf of high-net-worth individuals, often advising those with assets both in the US and UK. Simon Kirkup, David Dale and Helen Tavroges oversee the practice, which also includes tax planning expert George Lyall, legal director Deborah Jude and managing associate Emily Pike.
At Womble Bond Dickinson (UK) LLP, the 'level of up to date knowledge displayed by the education team is second to none'. The offering is 'exceptionally well led' by practice head Kevin Robertson, whose broad practice encompasses advising the Department for Education on a range of commercial matters; assisting the ESFA with its Free Schools and PSBP programmes; and handling projects including academy conversions on behalf of a large number of schools, Diocesan bodies and local authorities. Robertson is capably assisted by charities expert Emma Moody. Associates Peter Cantwell and Nicholas Moss are also much lauded by clients.
Clients praise
Womble Bond Dickinson (UK) LLP
's '
excellent service
' and '
commercial view
', which its multi-disciplinary real estate group often demonstrates when acting on high-value property transactions. The team has established itself as a go-to destination for property managers and residential landlords; it continues to attract new clients in this space while also counting names such as Grainger among its high-profile longstanding clients. Further, the practice is also known for its work on urban regeneration and property development projects for both public and private sector clients.
John Ralph
 and
Nigel Emmerson
jointly sit at the helm of the department, which is prominent across a wide range of sectors, such as energy, education, retail, chemicals and manufacturing, among others. 
Michael Brown
 is a key contact for energy infrastructure mandates.
Tom Willows
 is noted for his experience of advising on development and joint venture agreements. Managing associate
Emma Garfit
 is also recommended.
Barbara Painter
 retired in mid-2020.
Womble Bond Dickinson (UK) LLP is noted for its 'excellent' full-service offering, but is perhaps best known for its high-profile national and regional client portfolio including names of the calibre of the Department for Education and Newcastle City Council. In addition to its strong public sector offering, the team demonstrates an impressive depth of expertise in the energy and chemicals sectors. The practice brings significant firepower in the construction litigation arena; Simon Lewis regularly takes the lead on contentious mandates and is recognised as a 'highly experienced, organised and efficient litigator'. Further, in the words of one satisfied client, department head Simon Rowland is 'the most client-friendly construction specialist I have come across'. Rowland specialises on non-contentious transactional matters, and so does 'brilliant problem solver' Ian Atkinson.
In the words of a client, Womble Bond Dickinson (UK) LLP's sizeable team is 'brilliant to work with, careful, thoughtful and practical'. The practice undertakes contentious property work for landlords and tenants, national developers, large investors and public sector bodies, among others. Clients also benefit from the team's use of WBD Advance, a digital platform used for the purpose of demanding tasks such as due diligence assignments, documents reviews and legal project management. Splitting time between Newcastle and Leeds, senior counsel Jen Smurthwaite serves as national leader of the property litigation group. Elizabeth Allen has significant credentials in the residential property litigation arena. Associate Elspeth Moncrieff is also singled out by clients; she specialises in a wide range of commercial property disputes, including complex contractual claims.
Corporate specialist Caroline Churchill heads up the offering at Womble Bond Dickinson (UK) LLP, and brings her commercial expertise to bear on a wide variety of non-contentious technology and data protection work, including advising on a wide range of contracts issues and privacy law matters. Another core team member is James Cooper, who has experience advising on a broad range of IT and technology projects. The firm focuses particularly on notable clients from the financial services, manufacturing, transport and retail sectors.
With a broad roster of clients including blue-chip domestic clients and international entities, Womble Bond Dickinson (UK) LLP 's Southampton team is a major regional force, particularly in the energy, manufacturing, and construction sectors. The local practice is jointly led by Paula Bartlett and Ian Holden, who handle the firm's commercial and corporate interests respectively.  Stephen Pierce is based in Southampton but leads the national corporate team. Bartlett is experienced in data protection and technology matters, while Holden – who also heads up the firm's French desk – focuses on corporate finance, M&A, and joint venture agreements. Sebastian Briggs plays a key role in renewable energy transactions, in addition to working with various local companies in the marine and technology sectors. Recently promoted legal director Carly Holt is a key contact for the firm's financial services clients.
A strong focus on energy and retail disputes makes Womble Bond Dickinson (UK) LLP a firm choice for numerous high-profile national clients operating in both sectors. Practice head Tom Beezer's experience acting for clients in the oil and gas arena sees him fielding both domestic and international mandates pertaining to natural resources, supported by managing associate Rosie Gaisford. Ian Newcombe is noted for his work with various utilities providers and retail heavyweights. Gavin Matthews leads on retail related litigation, and is particularly adept at handling disputes with a cross-border element. On the technology and data side, Andrew Parsons fields instructions with a distinctive IT focus, often for major public utility companies. All named lawyers are based in Southampton.
Womble Bond Dickinson (UK) LLP is engaged by a broad roster of blue-chip corporate clients, education institutions and financial services providers on a range of employment law matters. The business ramifications of the Covid-19 pandemic have seen the firm acting for domestic and multinational companies on collective contract revisions, restructurings and furlough implementation support. On the contentious side, the team acts as the defence on Employment Tribunal litigations, often with business-critical implications at stake. The team is jointly led by Jon Hales, who focuses on TUPE matters, and Christina Tolvas-Vincent, who heads up the retail employment sub-division. All named lawyers are based in Southampton.
In addition to acting for borrowers, Womble Bond Dickinson (UK) LLP has an excellent record advising lenders, including high street banks, private equity investors and debt funds. Led by Graham Jeffries, the team in Southampton mainly focuses on real estate finance, project finance and asset finance. Managing associate Cole Stacey primarily handles real estate finance transactions, but his expertise also includes acquisition finance and general debt finance matters.
The specialist professional negligence team at Womble Bond Dickinson (UK) LLP covers the full range of claims, including those concerning surveyors, construction contractors, accountants, barristers, and IT professionals. The 'first-rate' lead partner in the Southampton team is James Robins, who is highly experienced in a wide range of claims. Associate Ivan Roots is known for his work regarding defence of claims by financial institutions, while associate Helen Creech specialises in the defence of professional risk claims.
The sizeable commercial property team at Womble Bond Dickinson (UK) LLP acts for a range of retailers, educational institutions, local authorities and financial services providers on the complete spectrum of real estate matters. In addition to its longstanding marine focus, the group is noted for its expertise in regeneration and development work, particularly in the manufacturing, renewable energy, infrastructure and national house building sectors. In recent months, the team has been bolstered by several new arrivals from Clyde & Co LLP, including Adam Taylor-Smith and Georgina Hook. The practice is led by Tim Burbridge, who chiefly handles real estate investment and residential development work on behalf of occupiers. Anthony Alderman concentrates on energy and marine sector transactions, while Alistair Walton is the go-to contact for the firm's national retailer client base. Stephen Baker advises investors and developers on acquisitions and disposals, while fellow legal director Joanna Beattie-Edwards focuses on maritime estate management. Jonathan Hobbs also comes highly recommended. All named lawyers are based in Southampton.
The 'highly professional, well managed and organised team' at Womble Bond Dickinson (UK) LLP advises tech service providers as well as businesses from the health, retail and energy sectors. In recent years the firm has been increasingly active in the fintech and insurtech markets, advising a number of online banks and insurance companies. Managing associate Howard Duckworth is the key practitioner in the region for transactional work, and assists with commercial and data protection issues in the retail and financial services sectors. The group also has a strong contentious offering; Andrew Parsons represents parties in disputes relating to distressed IT projects, contested software licences and website development issues.
The IP group at Womble Bond Dickinson (UK) LLP fields a team of 'genuine experts' and is overseen by the highly rated James Love. The practice is active across the food and drink, oil and gas, hospitality, and healthcare sectors, and handles an assortment of regional and international instructions including patent litigation, complex trade mark issues and design prosecutions. The team has expertise in advising on the full IP lifecycle, with counsel Patrick Cantrill advising on contentious and non-contentious IP matters; associate Rachel Hearson focusing on trade marks, and Rose Smalley handling enforcement work. The team also regularly appears before the High Court in patent disputes.
Womble Bond Dickinson (UK) LLP's Bristol team is best known for its work in the energy sector, with an additionally strong transactional offering for private equity, insurance and real estate clients. The firm has incorporated innovation into its platform, utilising WBD Advance which aids with due diligence, document review and risk management. The team is led by M&A and private equity investment specialist Simon Hewes, who works alongside Tom Fitzpatrick. Managing associate Sammy Hill is also recommended.
Womble Bond Dickinson (UK) LLP's 'very experienced' dispute resolution group attracts praise for its 'ability to handle multi-disciplinary cases'. Practice head Stephen Dilley is highlighted as 'a formidable litigator who deploys an iron fist in a velvet glove'; he handles a range of commercial disputes with particular experience in the insurance, financial, insolvency and renewables sectors. Other names to note include managing associate Victoria Brooks for renewable energy and retail disputes, and associate Mandy Robertson, who advises insurance, retail, banking and financial services clients on a range of commercial issues including data protection breaches and directors disputes.
Womble Bond Dickinson (UK) LLP's dispute resolution group is praised for its 'good tactical sense and collaboration that leaves no stone unturned in litigation'. It has an impressive client roster ranging from large local clients to national plcs and counts energy, insurance, financial services, insolvency, pensions, transport, retail and consumer disputes among its specialisms. The Plymouth-based practice is led by Gareth Kagan, who has particular expertise in disputes involving fraud, injunctive relief and anti-avoidance transactions. Other names to note include managing associates Andrew Wilson (who combines commercial litigation, enforcement and insolvency experience) and Luke Holmes, who is experienced in breach of contract and tort claims.
Womble Bond Dickinson (UK) LLP handles a wide range of debt recovery work for national and international clients. Practice head and litigator Stephen Dilley  as well as managing associate Andrew Wilson are the names to note.
Womble Bond Dickinson (UK) LLP's casualty litigation team specialises in handling claims for insurers, self-insured entities and private commercial organisations, in addition to assisting with coverage and risk management issues. The group is led by David Brown, who is experienced in defending large loss and catastrophic claims, with expertise in employers', public and product liability. David Armstrong is a specialist in large loss claims, focusing on matters arising from chronic pain, stress at work and industrial disease, as well as assisting with policy coverage and interpretation matters. Associate Sally Brock has significant expertise in employers' and public liability matters, as well as defending claims involving road traffic accidents, product liability and industrial disease.
Womble Bond Dickinson (UK) LLP's Bristol agriculture, farms and estates team is part of a large national practice easements, sales, tenancies and purchases for a variety of clients including farms, landed estates and banks. It has solid relationships with many trusts and charities, for whom it focuses on land development and sales. The practice is led by Simon Kirkup in Newcastle; key figures in Bristol include the 'very experienced and knowledgeable' senior counsel Robert Drewett, and Laura Brodie, who specialises in property transactions.
Womble Bond Dickinson (UK) LLP impresses with its wide offering, which encompasses oil and gas, CCUS and hydrogen, wind and solar, and energy infrastructure, among others. The team is active in transactions, developments, projects and disputes and is led by Edinburgh-based Richard Cockburn. Christopher Towner is well versed in the power and renewable area. Simon Hughes has experience in real estate elements of infrastructure developments and Charles Robson is a key contact in financing matters.
Womble Bond Dickinson (UK) LLP has notable experience in advising on heat projects, regeneration and development projects. The team also assists councils with procurement documents, defending and bringing challenges and joint venture structures as well as regulatory law and governance. Practice head Jonathan Bower focuses on the delivery of infrastructure projects.
Womble Bond Dickinson (UK) LLP has considerable sector expertise in the following: energy projects, rail infrastructure, and public sector development. It also advises national and regional clients on secured lending property finance and institutional investments, for which Andrew Harding  is a key contact. The group further acts for local authorities. Head of the Bristol office Fiona O'Kane, energy specialist Simon Hughes and transaction expert Katherine Douglas jointly lead the real estate practice.
Womble Bond Dickinson (UK) LLP has experience in representing clients in investigations and prosecutions brought by the Environment Agency, the Scottish Environmental Protection Agency and local authorities. It also covers regulatory compliance and transactional support. Practice head Jon Cooper's know-how spans health, safety and environment law. Legal director Sarah Holmes covers the interface with consenting and other regimes.
Womble Bond Dickinson (UK) LLP impresses with regular involvement in infrastructure projects, DCOs, particularly in the energy, waste and transport sectors, regeneration, development and re-development schemes. The team also advises acquiring authorities and claimants on compulsory purchase/compensation, and it handles contentious planning matters; Victoria Redman is an experienced practitioner here. Practice head Jonathan Bower deals with development consent orders and section 106 planning agreements, among others. Senior counsel Kevin Gibbs covers highways and compulsory purchase law. Managing associate Charlotte Coulson assists clients with the delivery of infrastructure and regeneration projects.
The health and safety team at
Womble Bond Dickinson (UK) LLP
is known for its track record in a number of the leading cases over the years. The firm provides a full range of services, contentious and non-contentious, with examples of the latter including strategic advice of reputational importance to corporates and public bodies. Key sectors for the team include energy, retail, construction, manufacturing and transport. Practice head
Jon Cooper
is
'best in the business'
for Crown Censure proceedings  and other public inquiries, according to one client.
Stephen Panton
 is also a name of note, particularly in suspected corporate and gross negligence manslaughter investigations, and appeals against statutory notices.
Womble Bond Dickinson (UK) LLP has a strong track record of acting for train operators and manufacturers regarding major franchise extensions, rolling stock leases, and  procurements. It has particular niche expertise in the development of new stabling facilities and depots. 2020 saw the team advising Govia Thameslink Railway on Covid-19 Emergency Recovery Measures Agreements. Newcastle-based transport and infrastructure sector head David Rewcastle specialises in advising on passenger rail franchise bids and rolling stock procurement and leasing. He works alongside Paul Coleman, an expert in corporate and finance transactions, especially regarding asset leasing and structured finance. Associate solicitor Joseph Causer is a key contact regarding rolling stock leasing and maintenance agreements.
Womble Bond Dickinson (UK) LLP's 'most open and collaborative legal team' provides a wide range of services across sectors such as energy, transport and housing; it is a destination preferred by clients for high-value infrastructure projects and regeneration schemes. Managing associate Stephen Dagg leads the planning group and specialises in transport sector projects. Associate Kate Ashworth is also singled out by clients. Regulatory and environment group head Stuart Wardlaw left to join Addleshaw Goddard in Manchester in summer 2021.
Womble Bond Dickinson (UK) LLP handles a wide range of housing-related matters for local and national affordable housing providers, housing associations and other public sector bodies. The team is adept at handling contentious issues relating to tenancy management and anti-social behaviour, among others. The department is equally strong on the non-contentious side, where it acts on property transactions and property management matters. Nigel Emmerson heads up the housing group and stands out for his specialism in residential property. National real estate practice lead John Ralph is also a key contact.
Womble Bond Dickinson (UK) LLP's property litigation team handles a range of contentious and strategic advisory mandates for well-known clients in the retail, telecoms and financial services industries. In addition, other clients include public sector organisations, local authorities and institutional landlords. Southampton office head Mark Barley specialises in technical marine and telecoms disputes, including riparian and foreshore rights. Vicki Young concentrates on commercial landlord and tenant matters, as well as property portfolio management issues. Andy Meatcher, who joined from Blake Morgan LLP, is experienced in commercial lease renewals. Caroline Larson and Lauren Meade are also recommended.
Womble Bond Dickinson (UK) LLP's corporate and commercial practice has a focus on mid-market private equity matters, and is led by Simon Pilling. The group has core expertise in the food and drink sector, and regularly handles a steady steam of corporate mandates including disposals, M&A and shareholder agreements. Director James Cook is the key name for private equity transactions and corporate finance work. Clients include SME's, large corporates and investment funds.
John Connor leads the banking practice at Womble Bond Dickinson (UK) LLP which specialises in real estate, corporate and public finance. Clients include lenders from high street banks, private equity investors, and local and national government bodies, as well as corporate borrowers. Connor's practice encompasses the sale of loans and securities, restructuring of existing facilities, property finance, corporate debt structures and invoice finance facilities. Mark Casey is also of note.
At Womble Bond Dickinson (UK) LLP, Andy Stirk heads up the national restructuring and insolvency team from the Leeds office. The department has 'a strong local presence but can also call upon national resource as required'. Its varied workload covers advice on directors' duties, restructurings of debt and security, sales and purchases of distressed/insolvent businesses and asset recoveries. Stirk is 'very creative in his approach to situations, and goes that extra mile in his client service'. Sam Dixon takes a 'no-nonsense approach to providing clear and concise advice' on bank-led restructurings.
Womble Bond Dickinson (UK) LLP's group is praised for its 'exceptional level of experience and knowledge of the residential land market'. Co-chairs Mark Owen and Julia Dacre Field 'have built one of the best residential property teams in Yorkshire', which includes Claire Wilkinson, Kathryn Wood (who joined from Knights plc in late 2020) and legal director James Lawson. They have an extensive background acting for developers, investors and housebuilders on all aspects of transactions, development projects and regeneration schemes. Paula Dillon left the firm.
Womble Bond Dickinson (UK) LLP's tax group in Bristol supports the firm's key practices, with a strong focus on the renewable energy sector. Team head Ronan Lowney also has expertise in international taxation, particularly assisting the firm's Scandinavian, German, Japanese and North American clients with investments in the UK, as well as advising financial institutions on common reporting standards.
Womble Bond Dickinson (UK) LLP's 'vastly experienced' professional risks group is instructed by insurers on behalf of their policyholders, with a particular focus on legal professionals. Associate Susan Periselneris is a name to note for defending professional liability claims.
Paula Bartlett leads the commercial group at Womble Bond Dickinson (UK) LLP, which has a national network of offices to draw on and takes a notable sector-based approach to its commercial work. The team is particularly experienced in the manufacturing, retail and public industries. The commercial team is divided into five sub-teams, which focus on pure commercial contract work, competition issues, data and privacy mandates, IP matters and technology transactions. Rachel Scott is a key contact for clients in the transport and infrastructure sectors, Peter Snaith leads the manufacturing and chemicals groups, and legal director Lucy Pringle has expertise in supply chain issues.
Commended for its 'deep sector expertise', Womble Bond Dickinson (UK) LLP's retail and fast-moving consumer goods department routinely assists retailers, landlords, investors and consumer brands on the full range of retail and trading law issues. Operating out of seven offices across England and Scotland, the group is particularly active in product liability issues, real estate work, and corporate transactions. Group head Gavin Matthews -  who is 'always abreast of developments and has great experience to call upon' - is a retail litigator whose workload is dominated by complex commercial disputes and corporate defence work. Alistair Walton, a real estate specialist, has considerable experience advising on acquisition and disposal programmes.
Womble Bond Dickinson (UK) LLP advises on complex high-value disputes for insurers, brokers and their clients, defending claims against legal, financial, construction and property professionals. In additional to benefitting from its significant presence around the UK, the firm also gains from related practices including tax, trusts and pensions.  Sushma MacGeoch , Hannah Cane and David Clark lead the team; MacGeoch and Cane both have expertise in the construction sector. Simon Beckwith has extensive experience handling pension claims.
Womble Bond Dickinson (UK) LLP
has a specialist and niche charities practice that has an established reputation for its sector expertise in education, health and care as well as religion. The group has an emerging practice in safeguarding, governance and regulatory investigations.  It is well-equipped to handle matters nationally through its various offices in the UK and internationally through its US links. The team's experience covers advising religious charities including Jewish community organisations.
Emma Moody
and
Jo Coleman
 are key members of the department.
At Womble Bond Dickinson (UK) LLP, the power group is active across renewable technologies, onshore and offshore wind projects, solar power and decommissioning matters. Headed by Edinburgh-based energy and natural resources specialist Richard Cockburn, the team advises on the full lifecycle of energy assets, while also providing regulatory expertise and handling disputes for large clients. Sebastian Briggs divides his time between London and Southampton, and is a key name for acquisitions and financings. Other key figures include Christopher Towner and Simon Hewes.
The full-service education team at Womble Bond Dickinson (UK) LLP fields a team of school sector specialists, with a roster of clients including the DfE, school governing bodies, the ESFA and local authorities, as well as academy trusts, independent schools, diocesan trustees and boards of education. The practice has seen significant growth in academy conversion work, and regularly advises on transfers and complex re-brokerages. Kevin Robertson has particular expertise in local authority matters and commercial agreements; while Emma Moody, who leads the charities team, concentrates on constitutional and governance work for independent and free schools.
Womble Bond Dickinson (UK) LLP advises on procurement, joint ventures and governance matters. The team also advises on matters including health & safety.  Practice head Iain Greenshields  advises on state aid and procurement work, while Richard Collins and Francesca Hodgson have experience of procurement litigation work. Jonathan Bower specialises in major infrastructure projects, Will Fraser advises on regeneration projects, and Mark Owen and Martin Stacey advise on development work. Katherine Douglass  meanwhile advises on acquisitions and disposals.  Partner Deborah Ramshaw rejoined the team from Hempsons in November 2020 to lead the procurement unit.
Womble Bond Dickinson (UK) LLP is 'always helpful and quick to respond to requests', and acts for a range of clients, including large corporations and government departments. The firm is active in international mandates and often works closely with its US counterparts to provide a joined-up service. The team handles contentious and non-contentious matters, including data security incidents, cross-border data transfers, outsourcing arrangements, SARs and general data protection and freedom of information compliance issues. Andrew Kimble leads the practice.
Womble Bond Dickinson (UK) LLP is well versed in advising borrowers as well as lenders, including large high-street banks and public sector bodies; notably, the firm also continues to benefit from its 2021 reappointment to the panel of the National Westminster Bank. During the pandemic, the team has also been acting on coronavirus business interruption loan mandates and acquisition finance transactions. Leeds-based practice head John Connor has extensive experience in corporate transactions and has additional expertise in education sector financing.
The arrival of experienced construction litigator Jessica Tresham (from Blake Morgan LLP) bolsters Womble Bond Dickinson (UK) LLP's contentious offering on the South coast. In the past year, the team has notably advised on multiple disputes between major utilities providers and local authorities, and complex contract termination matters. On the non-contentious side, major regeneration projects, refurbishments, and new builds are also core competencies - where Amy Hodge is a key contact for a myriad of construction, documentation, and procurement matters. All named lawyers are based in Southampton.
Demonstrating 'wide technical and commercial knowledge', Susan Maxey leads the private wealth team at Womble Bond Dickinson (UK) LLP. Advising high-net-worth clients in both domestic and international frameworks, the firm covers contentious and non-contentious matters for recognised trusts, wealthy entrepreneurs and landed estates. Notably, the practice represents some of the region's wealthiest families and assists with asset structuring, succession planning and cross-border tax advice. Managing associate Fiona McLaughlin is another important contact.
Womble Bond Dickinson (UK) LLP
 acts for a range of local government bodies across Yorkshire, including Leeds City Council, the City of York Council, Sheffield City Council and the West Yorkshire Combined Authority. While many of the firm's key lawyers are based in Newcastle, Leeds-based projects and procurement specialist
Andrew Hirst
 was recently promoted to partner. Real estate partner
Julia Dacre Field
is another key name in Leeds; she has been advising Leeds City Council on the development of land for housing, mixed use development, regeneration infrastructure and environmental enhancement.
At
Womble Bond Dickinson (UK) LLP
, senior counsel
Jen Smurthwaite
 is the national team leader for property litigation, dividing her time between the firm's Leeds and Newcastle offices. Her practice spans the full range of contentious property matters, including rent reviews, breaches of covenant, restrictive covenants and easements and disputes concerning long leaseholds. Clients range from property developers, housing associations and local authorities, through to landed estates and banks.
Womble Bond Dickinson (UK) LLP
advises fund managers and accountants on merger negotiations, LLP agreement amendments, remunerations systems and restrictive covenants.
Newcastle based Martin Poore leads Womble Bond Dickinson (UK) LLP 's UK pensions practice. Advising on corporate and scheme restructurings across multiple different sectors, the team has a broad practice of both non-contentious matters and contentious work. Suzanne Duff advises in relation to liability management and distressed restructuring projects, while Tracy Walsh's expertise includes employer debt regimes and matters include TPR's moral hazard powers.
Womble Bond Dickinson (UK) LLP's areas of expertise encompass the retail and consumer goods, automotive, technology, chemicals, and food and drink sectors. The team advises clients on product compliance and product recall matters, as well as on their interaction with regulators. It is led by regulatory consultant Nicky Strong and HSE specialist Jon Cooper. Gavin Matthews and Ashley Borthwick are well versed in the retail sector.
Womble Bond Dickinson (UK) LLP advises high-net-worth clients on the full range of private client matters both domestic and international with a particular focus on US/UK issues. It has a dedicated disputes team that works across its offices throughout the UK. It acts for individuals, charities and trustees (both individual and corporate trustees in the UK and offshore) and insurance companies on the full range of contentious private client matters. Neil Long leads the group that includes Will Ford.
Womble Bond Dickinson (UK) LLP has a strong presence in the oil and gas arena both domestically and internationally, and it has forged an excellent reputation among a number of the leading market participants that operate in the upstream and midstream sectors. Led by Richard Cockburn, the team handles investments, joint ventures, wholesale trading arrangements and finance transactions, among various other issues. Matt Lewy is experienced in acting for UK and US-based clients, as well as entities from developing markets. Simon Hewes has over 25 years of experience handling M&A and private equity transactions. The UK-based group regularly works with practitioners in the Boston and Houston offices.
Womble Bond Dickinson (UK) LLP stands out through its transatlantic platform of multiple offices in the UK in addition to a high number of offices in the US. Leeds-based practice head James Love, who is a solicitor advocate, and his team are well versed in trade mark and design prosecution work in addition to infringement, invalidity, trade secret and know-how matters. Stand-out features include a very active trade mark filing practice and sector specialisation in the retail, consumer product, FMCG, oil and gas, manufacturing and technology sectors. Integrated into a full-service law firm, the team is regularly involved in matters with colleagues from other departments. The firm is known for its commitment to technological innovation and offers clients its WBD Advance platform that unites the firm's technology and business services, such as document review and due diligence tools.
Following the departure of Michael Spence to TLT, the Womble Bond Dickinson (UK) LLP real estate team is now headed by Paul Mason, who recently joined from DWF, and Newcastle's John Ralph. Operating as part of a wider UK team, the practice is experienced in the energy, residential, finance, retail and office spaces. Mason is recommended for property finance matters.
Led by experienced litigator and accredited mediator Philip Knight, who joined Womble Bond Dickinson (UK) LLP in 2017, the team is a relatively new addition to the Scottish market. The practice's work covers an array of sectors with hospitality, leisure and retail clients making up a large share of its roster. Typical work includes dilapidation claims, rent arrears, lease terminations and insolvency-related disputes. Telecommunication providers also instruct the team in disputes with landowners seeking to remove masts.
Womble Bond Dickinson (UK) LLP's Leeds employment practice has strength in the charity and education sectors, acting for an array of national and regional clients on large restructurings and TUPE issues. Led by Ed Duffield, the group comprises Andrew Tingley, who has a wide corporate immigration practice, and Alan Kennedy, who advises public and private sector clients. Jayne Flint, who joined from Bevan Brittan LLP, has particular expertise in advising on the challenges of IR35, worker status issues, and workforce redesigns. Unfair dismissal, discrimination and whistleblowing claims also feature in the group's workload.
Womble Bond Dickinson (UK) LLP
maintains a strong EPC contracting practice, advising on mechanical and process plant projects in the retail, energy and manufacturing sectors, with a steady stream of new instructions in projects using the NEC suite of contracts, district heating schemes, solar developments, residential developments, and central government projects.
Vicky McCombe
, who made partner at the end of 2020, specialises in all forms of contracts, with a keen interest in digital construction. Clients include the Ministry of Justice, Portsmouth Council and Places for People.
Newcastle based Martin Poore leads Womble Bond Dickinson (UK) LLP 's UK pensions practice. Advising on corporate and scheme restructurings across multiple different sectors, the team takes on a broad range of non-contentious matters as well as contentious pensions work.  Suzanne Duff advises on liability management and distressed restructuring projects, while Tracy Walsh's expertise includes employer debt regimes and matters include TPR's moral hazard powers.
The private wealth offering at
Womble Bond Dickinson (UK) LLP
advises high-net-worth clients on the full range of contentious and non-contentious domestic and international matters. It has a particular focus on US/UK issues. The group has a number of excellent practitioners including
Neil Long
;
Alexander Dickinson
and
Will Ford
. Long's clients include entrepreneurs with complex business and financial interests. Dickinson leads the development of its transatlantic private wealth practice.
Womble Bond Dickinson (UK) LLP's London team is a core part of the larger national practice, which is spread across other locations, including Leeds, Southampton, Newcastle and Edinburgh. On the development side, the firm is prominent in a number of schemes, including regeneration projects, as well as garden village, mixed-use, affordable housing, residential and local authority-led projects; Martin Stacey is a name to note in this space. Elsewhere, Alistair Walton is the key contact for corporate occupier matters; he has extensive experience of head office acquisitions and relocations, and has a notably strong reputation among large retail chains. John Ralph takes the lead on investment-related matters.
The team at Womble Bond Dickinson (UK) LLP is led by the 'impressive' Jessica Tresham, who joined the firm from Blake Morgan LLP in May 2020. Her practice focuses on high-value, technical disputes, and she is experienced in all forms of dispute resolution. The team also offers a unique construction insurance practice, led by Hannah Cane. Associates Emily Leonard and Hannah Gardiner are also well regarded, with 'a good, practical approach to meeting client needs'.
Womble Bond Dickinson (UK) LLP's non-contentious construction practice is led by Simon Rowland from the firm's Newcastle office.
Womble Bond Dickinson (UK) LLP's social housing practice covers matters ranging from development and regeneration projects to finance transactions, stock rationalisations and transfers, and governance issues. In addition, it assists clients with contentious housing and property matters. John Ralph, Julia Field and Nigel Emmerson co-head the team, which advises traditional and LSVT housing associations, councils, charities and for-profit registered providers.
Womble Bond Dickinson (UK) LLP acts for financial institutions, tech companies and regulators, and utilises its transatlantic presence to handle fintech matters with an international dimension. It draws on the expertise of practitioners in areas such as IP, technology, corporate and litigation to advise on the development of new businesses and fintech products. Alastair Mitton heads up the team.
Womble Bond Dickinson (UK) LLP's Yorkshire-based patent litigation practice is led by practice head James Love, who worked with associate Tim Barber to represent Geofabrics Limited in High Court proceedings over the alleged infringement of one of the client's UK patents in the area of rail technology. Senior counsel Patrick Cantrill advises on commercial IP licensing, joint ventures and corporate transactions.
The Yorkshire-based IP practice at Womble Bond Dickinson (UK) LLP has recently secured new global clients in the FMCG and food processing sectors, for which practice head James Love advises on strategic trade mark protection. The team's diverse client roster spans the gamut of sectors, from oil and gas to fashion. Including senior counsel Patrick Cantrill, the team handles trade mark oppositions (including EUIPO representation via a recently established Munich office) as well as infringement claims in the High Court.
The financial services team at Womble Bond Dickinson (UK) LLP is split between the London and Edinburgh offices, providing regulatory support to the firm's insurance and banking sector clients. Areas of expertise include governance issues such as SMRC, consumer finance regulation and financial crime prevention. Based in Edinburgh, Jonny Williams leads the national financial services group, drawing on experience in various in-house positions for financial institutions. Legal director Emma Radmore in London takes the lead on financial crime prevention advice. Associate Natasha Brownlee is a retail banking expert with experience in drafting consumer-facing documentation for retail products.
With experience in lender and borrower-side mandates,
Womble Bond Dickinson (UK) LLP
 has particular expertise in advising on development and investment loans secured against assets such as offices, leisure centres, student accommodation and PRS portfolios. The team also has strengths in regional property finance transactions, with offices nationwide. 
Charlie Reid
 heads the practice.
Nicola Giddens
and 
Will Fraser
are also notable members of the team.
Womble Bond Dickinson (UK) LLP >
Firm Profile
Womble Bond Dickinson (WBD) is a full-service transatlantic law firm, created on 1 November 2017, from the combination of UK law firm Bond Dickinson and US firm Womble Carlyle. The combined firm is now amongst the Top 100 law firms globally and a Top 20 UK law firm.
In the UK, WBD has more than 120 partners and around 450 lawyers based in seven major cities across the country including in London, Bristol, Plymouth, Southampton, Leeds, Newcastle and Edinburgh. In the US the firm has 480 lawyers working across 19 offices including Houston, Boston, Washington DC, Atlanta and Los Angeles to name a few. The firm's reach also extends to Europe where it has strategic partnerships with law firms in Germany and France, and through the Lex Mundi network, WBD can offer clients access to counsel in more than 120 countries.
WBD advises over 40 FTSE 350 companies, including many of the largest businesses in the country, government organisations and private clients. The firm advises clients across eleven key sectors including: energy; financial institutions; healthcare; insurance; manufacturing; real estate; retail and consumer; transport, logistics and infrastructure; pharmaceuticals and life sciences; technology; and private wealth.
The firm has a wealth of expertise and a strong track record in all these sectors, enabling it to build strong relationships and deliver an excellent service to clients. This thorough understanding of its clients and of the sectors they operate in, means WBD can anticipate and deliver the right expertise through innovative solutions.
WBD also works closely with UK Local and Central Government authorities, as well as other organisations in the wider public and third sector. The firm advises the UK Government Legal Department, providing a full-service of legal expertise across a range of disciplines, including general commercial, litigation and employment advice. WBD was appointed in Spring 2017 as a Tier 1 firm on the Crown Commercial Service Framework (CCS) for Central Government Departments, Agencies and Arms' Length Bodies; the firm was also appointed to the CCS Framework for the wider public sector in the Autumn 2018.
In addition, WBD is a member of The Whitehall & Industry Group (WIG), an independent charity that brings business, government and the not-for-profit sector closer together, to learn from each other and co-create solutions. As a law firm advising public, private and not for profit organisations, WBD understands the importance for further cross-sector collaborations and WIG provides the perfect platform to build dialogue and enhance learning and understanding.
WBD has a strong focus on innovation and was ranked in the Top 30 most innovative law firms in Europe by the Financial Times. It has a dedicated Innovation Group that works with lawyers and clients to help identify new opportunities of delivering the best value and coordinate initiatives and projects across the firm that will help drive the business – and its clients – forward.
With this ambition in mind, the firm launched the WBD Advance platform, a flexible solution that pulls together all of the firm's key technology and business services that are becoming increasingly essential to clients alongside traditional legal advice. These services include support for high-volume projects such as due diligence; document review; project and risk management of legal work; automation and process design; managing knowledge and information; and flexible resourcing including flexible lawyering options for in-house counsel.
WBD is heavily involved in a comprehensive responsible business programme and recognises the importance of supporting projects in its local communities. The firm has an effective environmental policy in place and has received The Planet Mark certification for four years running based on its CO2 emissions reporting. It is also a founding member of the UK's Legal Sector Alliance. As a gold status member of the Law Society Diversity & Inclusion Charter and holders of the Investors in People Silver standard, the firm is actively engaged in the promotion of a more diverse legal profession and has also been featured in The Lawyer's Top 200 as a 'Diversity Pioneer'.
WBD provides its employees with an excellent place to work and recently unveiled its post pandemic working policy, adopting a hybrid working model. Its people have the flexibility to combine home and office working, blending personal preferences with business and clients' needs.
In a profession not typically known for its diversity or accessibility, WBD is committed to supporting social mobility and creating new routes into the legal profession. It is considered a pioneer in the introduction of legal apprenticeships and was amongst the first to launch a solicitor apprenticeship programme. It currently employs a total of 23 apprentices.
UK offices: Bristol, Edinburgh, Leeds, London, Newcastle, Plymouth, Southampton.
Main Contacts
| Department | Name | Email | Telephone |
| --- | --- | --- | --- |
| Managing partner | Paul Stewart | | |
| UK Chairman | Nick Barwood | | |
| Agriculture, farms and estates | Simon Kirkup | | |
| Banking and financial services | Julian Kinsey | | |
| Charities | Emma Moody | | |
| Manufacturing | Peter Snaith | | |
| Commercial | Paula Bartlett | | |
| Commercial disputes | Paul Stewart | | |
| Construction and engineering | Simon Rowland | | |
| Corporate and commercial | Stephen Pierce | | |
| Corporate (inc company secretarial) | Stephen Pierce | | |
| Developers and investors | Mark Owen | | |
| Dispute resolution | Tom Beezer | | |
| Employment | Jon Hales | | |
| Energy | Richard Cockburn | | |
| Finance and investment | John Ralph | | |
| Financial institutions | Jonny Williams | | |
| Insurance claims | Sushma MacGeoch | | |
| Investment and pensions | David Dale | | |
| Onshore | Andy Layton | | |
| Operational property (and retail) | Katherine Douglas | | |
| Pensions | Martin Poore | | |
| Planning and infrastructure | Jonathan Bower | | |
| Private capital | Helen Tavroges | | |
| Private wealth | David Dale | | |
| Projects and procurement | Kevin Robertson | | |
| Property litigation | Jen Smurthwaite | | |
| Real estate | Claire Brook | | |
| Regulatory and environment | Jon Cooper | | |
| Residential | Nigel Emmerson | | |
| Restructuring and insolvency | Andy Stirk | | |
| Retail | Gavin Matthews | | |
| Scotland | Richard Cockburn | | |
| Tax/trust and accounting | Jeremy Smith | | |
| Technology, media and communications (TMC) | Alastair Mitton | | |
| Transport and infrastructure | David Rewcastle | | |
Staff Figures
Number of UK partners : 128 Number of other UK fee-earners : 648
Languages
English
Diversity/Community
Increasingly, clients are asking their law firms what they are doing promote diversity and to create a more inclusive place to work. Quite rightly, our clients want to know that we are able to offer up teams that have excellent cognitive diversity, and which reflect the client's own people profile and values. This client dimension overlaps with our own people and business imperative; the right thing to do is to challenge ourselves to try new initiatives, to continue to put ourselves in the shoes of others, to discuss openly the issues and change our behaviours and mind-sets, and constructively challenge non-inclusive behaviour, in order to ensure that no one feels like an outsider. In theory, with more diversity, (whether gender, physical, cognitive, social, generational, cultural, ethnic or sexual), we create the chance to learn something from someone different, or with a different perspective to our own, and it creates a fertile breeding ground for new ways of working and operating. That makes us more resilient and sustainable as a business. Diversity, however, is ornamental without inclusivity; we have to make sure different people are in the rooms where decisions are made and not only make sure that they feel safe sharing what is on their minds, but actively encourage them to contribute.
The process of crafting a more diverse and inclusive environment gives us the opportunity to engage with clients on this subject, and find out what they are doing, what works, what hasn't worked, and how their challenges are different or similar to ours. We can use it to deepen our relationships with them, and at the same time learn from each other.
A Board member is directly responsible and accountable for working with our D&I Group (comprised of a cross-section of engaged people from all around the business) and with the leaders of our networks. The Board is committed to evolving our strategy and to "mainstreaming" the infrastructural changes necessary or potentially useful to achieve our goals.
In addition to continuing with our #BeYourself initiative, we have continued focussing on making more progress on our gender balance at senior levels, and on LGBTQ+, BAME and disability inclusion. We have maintained our Women in Law Empowerment Forum Gold Standard in June 2021. Our LGBTQ+ and our BAME networks have gone from strength to strength creating channels for feedback and input from colleagues in these under-represented groups, this year we are launching a disability forum and all of these networks have been consulted on key projects to make sure our communication and implementation is as inclusive as is can be.
We continue our progress using an infrastructural audit, designed to identify areas for improvement in various systems, from our recruitment processes, to our communications, to our bid and tender processes, among others and have been able to make significant improvement including linking our recruitment processes with our minority networks to ensure we manage our processes as inclusively as possible to ensure we continue to attract as diverse a pipeline of talent as possible.
A really fundamental piece of work to collect attributable diversity information under the umbrella of our "Count Me In" survey has been an Important part of the communication of our D&I strategy with board level support and a number of communications to the business from our board sponsor. This has resulted in a 70%
contribution of information from our people, we continue to encourage participation. By showing that the data can drive specific changes to the way we do things at Womble Bond Dickinson we can show our people that we can make improvements within our business using this important information, whilst also providing a safe space for people to provide it. We have also introduced a pulse survey approach this year focussed on important topics such as health and wellbeing and reporting processes – our aim has been to have a rapid response, "you said, we did" approach to demonstrate the feedback we get drives the changes our people want to see within our business.
Our D&I journey continues with zest.
The Lex 100 Verdict
Womble Bond Dickinson is both an international firm and a regional heavyweight, offering decent 'work/life balance' yet quality varied work. As one trainee comments, 'since starting I have already gained client contact and worked on cases for well-known clients, hence confirming why I chose this firm for its early responsibility'. Another was attracted by 'the transatlantic label and the emphasis on innovation and technology'. Praised for its friendly culture, one trainee applied because of 'the training available, the size and strategic location of offices as well as the ethos behind the firm, including the approach to diversity and inclusion'. Negatives mentioned include the sometimes long hours and less pay than other transatlantic firms. Yet criticism is tempered with sincere praise for the firm's treatment of trainees. The best thing about the firm is 'the people: the firm has made me feel welcome from day one! Even when working from home you really were made to feel like part of the team and an integral part of the firm'. If you are drawn to the North East and are looking for a training contract with lots of hands-on experience and international work, then Womble Bond Dickinson is a great option.