DLA Piper > Hamburg, Germany > Firm Profile
DLA Piper
Offices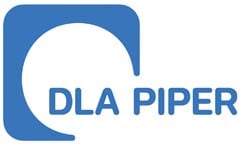 DLA Piper
ALTER WALL 4
20457 HAMBURG
Germany
DLA Piper > The Legal 500
Rankings
DLA Piper
's data protection team is a popular choice for first-class transactional support, the implementation of data protection measures as well as in contentious proceedings before data protection supervisory authorities and against affected individuals and consumer protection associations. The team has in-depth knowledge particularly of the automotive sector, the high-tech industry and at the interface to insurance law, but the team's consistent exchange with law firms worldwide also broadens its understanding of other adjacent areas, such as the manufacturing industry and the financial services sector. The group around
Stefan Engels
and
Thilo von Bodungen
 also stands out for their expertise in ransomware attacks, compliance, data protection disputes, AI and data analytics.
Jan Pohle
advises on cyber security, while
Verena Grentzenberg
focuses on assisting with data protection matters pertaining to new business models and big data projects.
DLA Piper
's international IT transaction practice features lawyers who are considered among the strongest in Germany as well as an extensive global network.
Jan Geert Meents
frequently advises on various outsourcing projects, including shared service centres transfers to external service providers, SAP systems implementations, WAN services transfers to new providers as well as on contractual issues. He leads the Munich-based practice whose offering is complemented by the expertise of 
Jan Pohle
's team in Cologne which focuses on assistance with complex IT procurement projects and BPOs; both teams are part of the firm's broader technology practice led by
Stefan Engels
and
Thilo von Bodungen
.
Major international law firm
DLA Piper
specialises in competition and advertising law and is predestined for cross-border mandates. The team handles numerous digitisation-related competition law matters and offers experience in trade secret protection and know-how protection. A growing field of activity is the enforcement of public law norms under competition law, including in the core sectors entertainment, technology, consumer goods and fashion, digital business and hospitality, among others. Practice head
Stefan Engels
in Hamburg and his team, including
Kai Tumbrägel
in Cologne and
Burkhard Führmeyer
in Frankfurt, are well versed in advising on the development of protection strategies and court proceedings. The group also covers transactional matters.
DLA Piper
's media team was particularly active in the TV and broadcasting sphere, with
Stefan Engels
' team comprehensively advising prestigious broadcasters as well as marketing and media companies in connection with new TV formats on contract design, sales, marketing and advertising, as well as product launches and digital issues.
Michael Stulz-Herrnstadt
has longstanding experience in media law and also advises '
reliably, creatively and practice-oriented
' on regulatory and public commercial law in the media, entertainment, gaming and telecommunications sectors.
Kai Tumbrägel
also deals with esports and gaming; his core competencies include the protection of intellectual property, unfair competition and national and international transactions, especially in the video games sector.
DLA Piper
's world-class press team impresses with an '
outstanding broad coverage'
. The team around the renowned 
Stefan Engels
has extensive expertise that guarantees support
'from a single source'
and ranges from press and copyright law to reputation management, legal protection and general media law.
In the publishing sphere, the group's representation of clients such as Axel Springer, Spiegel and Bild in disputes up to and before the Federal Court of Justice is particularly notable. Finally, the practice particularly often assists with issues pertaining to war reporting, youth protection regulations and the right to access information.
DLA Piper
 predominantly advises prestigious international companies from the consumer goods, pharmaceutical and automotive sectors as well as representatives of the public sector on product-related issues, including product recalls, product compliance and classifications.
Ludger Giesberts
, who is an experienced litigator, leads the team from the Cologne office, while
Guido Kleve
has particular experience in infrastructure law and in crisis management.
DLA Piper
impresses with its practice's internationality, which is reflected not only in extensive capacities in cross-border investigations and criminal proceedings, but also in a client base consisting of financial institutions and industrial heavyweights from the US, Asia and Europe. The highly regarded team represents both defendants and claimants and is regularly instructed to assist with corruption, fraud, embezzlement and money laundering issues. The practice's legal expertise also includes representation in proceedings related to accounting fraud, insolvency, customs and foreign trade crimes as well as advice on banking and capital markets criminal law, environmental crime and cybercrime. The last two areas represent 
Christian Schoop
's main focus, who also assists with traditional commercial criminal law issues, while
Emanuel Ballo
frequently assists companies in Europe and Asia.
DLA Piper
 mainly acts on the lender side where it assists German real estate financiers and asset managers, mortgage bond banks, insurance companies and funds on senior loan and mezzanine loan level. In addition, the team also continues to expand its advice to debt funds. This diverse client base relies on the team's extensive financing and refinancing expertise, which it most recently applied in financings of logistics and residential portfolios, project developments as well as in connection to real estate acquisition financing of office complexes. 
Torsten Pokropp
, who jointly heads the practice with
Frank Schwem
, further focuses on the financing of hotels and shopping centres, while Schwem also handles construction project financing.
DLA Piper
advises DAX30 companies and international corporations on compliance management systems, due diligence and corporate governance, among others. Clients also benefit from the merger with the Boston Consulting Group, as well as the white-collar crime expertise demonstrated by practice head and criminal lawyer
Christian Schoop
.
Emanuel Ballo
and senior counsel
Jürgen Taschke
also handle criminal law matters and assist with compliance issues and internal investigations. The group frequently acts at the interface with insurance supervisory law, banking supervisory law, corporate law, employment law as well as public law. The insurance lawyer
Gunne Bähr
,
Ludger Giesberts
, who covers regulatory matters and has expertise in environmental and product law, and
Kerstin Schnabel
(capital markets compliance and corporate governance) are other key contacts.
In addition to traditional corporate matters,
DLA Piper
also covers international restructurings, corporate governance and D&O liability issues as well as digitisation matters and annual general meetings. This offering also includes dedicated desks for matters pertaining to China, India and Africa as well as sector-specific expertise in automotive and manufacturing. The two practice heads
Benjamin Parameswaran
and
Nils Krause
offer combined M&A and corporate expertise, while
Kerstin Schnabel
covers the capital markets interface.
Andreas Meyer-Landrut
complements this offer with experience in D&O issues and corporate disputes.
Jointly led by
Stefan Engels
and
Thilo von Bodungen
,
DLA Piper
's IP and technology team is split between Hamburg, Munich and Cologne. The firm's international network enables smooth cooperation and advice on cross-border projects, thereby also offering foreign clients '
clear and concise'
 assistance. Mainstays of the practice encompass data analytics, digital transformation, IoT and artificial intelligence, with
Jan Geert Meents
considered a proven expert in these areas.
Jan Pohle
specializes in international and national IT compliance, data protection and cyber security projects. The team is also adept at assisting with IT issues in relation to financial and tax law.
Regulatory issues are at the heart of
DLA Piper
's insurance advice; other core competences include portfolio transfers in the run-off sphere, compliance, transactions and corporate issues. The team is led by
Ludger Giesberts
 and most recently saw an increase in advising reinsurers, particularly on issues pertaining to pandemic-related business closure insurance.
Gunne Bähr
maintains good contacts with the Federal Financial Supervisory Authority and assists clients with governance issues, distribution matters and insurtech. In addition to dispute resolution,
Christian Schneider
is also well versed in advisory insurance law matters, including product development and structuring of insurance solutions.
Jan Eltzschig
and counsel
Heike Schmitz
joined
Herbert Smith Freehills LLP
in October 2021.
In the insurance litigation sphere,
DLA Piper
 impresses with a special focus on D&O insurance; here, the group advises and represents board members and managing directors of national and international companies in claim proceedings. Led by 
Ludger Giesberts
, the team is also instructed by insurers and has expertise in product liability, financial lines, Covid-19 issues and at the interface to insolvency law.
Thomas Gädtke
has special expertise in D&O and product liability and, as a proven arbitration specialist, acts before ordinary courts and arbitral tribunals. In addition to compliance and management cases,
Gunne Bähr
's increasingly represents clients before the Federal Financial Supervisory Authority.
Christian Schneider
is also experienced in technical, construction and property insurance as well as in the settlement of liability claims. Insolvency disputes, particularly on behalf of insurers and banks, are covered by counsel
David Buntenbroich
.
Due to the international network of
DLA Piper
, the team is well positioned for cross-border transactions, international project developments and pan-European portfolios as well as forward deals with cross-border aspects. Further strengths include the advice on real estate projects related to insolvency and supporting real estate financing issues. The two practice
heads Lars Reubekeul
and
Fabian Mühlen
focus on real estate blockchain technologies, smart buildings and data centres (Reubekeul) and advising insurers and asset managers on high-volume transactions (Mühlen).
Martin Haller
specialises in project developments across various asset categories, including office, retail and logistics, while
Christian Lonquich
routinely handles portfolio and loan transactions.
DLA Piper
comprehensively covers regulatory issues in the transport sector as part of the firm's litigation and regulatory practice. The group has a focus on the automotive sector and recently saw a significant increase in instructions related to e-mobility and autonomous driving. In addition to its expertise in state aid and public procurement, the team also impresses at the interface to environmental and planning law and assists clients with aviation law issues. Practice head
Ludger Giesberts
advises on aviation and planning law as well as on public-private partnership projects among other matters.
Guido Kleve
 advises on infrastructure law and also has special knowledge of aviation, subsidy and state aid law. 
Frank Roth
 is the key contact for contentious matters in the transport and traffic sector.
DLA Piper
's full-service approach primarily appeals to global corporations and listed companies. The team has a strong connection with the criminal law practice, evident in the expertise demonstrated by
Emanuel Ballo
, Senior Counsel
Jürgen Taschke
and practice head
Christian Schoop
. Schoop also has specialist knowledge in the field of environmental crime and cyber attacks.
Guido Kleve
covers regulatory matters and also advises on environmental crime. Counsel
Daniel Zapf
focuses on cross-border investigations and anti-money laundering compliance. Counsel
Stefanie Bischof
(cross-border and regulatory investigations) joined
Noerr
in February 2021.
DLA Piper
's M&A practice '
is excellently positioned worldwide and has a large network covering almost every jurisdiction
'. In addition to ongoing transactions, the group is also active in M&A restructuring mandates and focuses on the industrial, consumer goods, chemical and technology sectors. Country managing partners
Benjamin Parameswaran
and
Nils Krause
jointly head the team and have longstanding experience in M&A, public takeovers and corporate law with Krause complementing the expertise in corporate group and group law as well as private equity and venture capital. TMT specialist
Mathias Schulze Steinen
and Africa desk manager
Sebastian Decker
are other key contacts.
German and international companies from the automotive, aviation, IT, healthcare and finance sectors instruct 
DLA Piper
's dispute resolution practice to assist with energy, insurance, corporate and commercial issues. Most recently, the group's cooperation with the tax and restructuring experts was particularly prominent. Key contacts include
Daniel Sharma
, who often advises on matters relating to India, class action specialist 
Thomas Gädtke
, automotive expert
Wolfgang Jäger
as well as 
Frank Roth
, who provides advice on contentious infrastructure and IT issues.
DLA Piper
's dispute resolution practice assists with various commercial disputes and, thanks to its full service offering, is well positioned to advise on cross-practice matters which the group frequently handles in close cooperation with its global network. The team works very closely with the firm's corporate practice and has an advisory focus on contentious D&O issues. Interdisciplinary expertise is in frequent demand in relation to tax, finance and insurance issues. Litigation lawyer
Ludger Giesberts
heads the group, which also includes class action expert
Thomas Gädtke
and
Frank Roth
, who is experienced in joint venture disputes. Other key contacts for both litigation and arbitration are
Wolfgang Jäger
,
Christian Schneider
and counsel
David Buntenbroich
. Counsel
Sebastian Schneider
(also litigation and arbitration) joined 
GLNS Rechtsanwälte Steuerberater
in September 2021.
DLA Piper
is particularly well positioned on energy contract and energy trading law due to practice head
Michael Cieslarczyk
in Cologne, whose team frequently advises investment banks. In 2020, the cooperation of Cieslarczyk's team with the corporate and financing teams in Hamburg and Frankfurt was strengthened to give transactional and project work matters more emphasis than in previous years. Another core team is the litigation group, which is well known in the market due its advice on large-scale arbitration proceedings, especially in the gas market, and on compliance issues. In the renewable energies space, the group is primarily active in the offshore wind sector. The firm launched its own e-mobility initiative and is well positioned for the important growth areas of self-supply and corporate PPAs. As part of an international law firm, the practice is a very good choice for cross-border mandates. It has particularly close ties to the Austrian, British, Dutch, Italian and Spanish teams. Financing
expert Wolfram Distler
returned to the Frankfurt office from
Weil, Gotshal & Manges LLP
in August 2020.
DLA Piper
represents clients in infringement, nullity, opposition and enforcement proceedings. The IT industry, including telecoms, consumer electronics, technology and media, constitutes a key focus area for the team and especially counsel
Constanze Krenz
in Munich. The recent growth of the life sciences practice, which is mainly covered by
Philipp Cepl
and counsel
Kokularajah Paheenthararajah
in Cologne, is steadily becoming the firm's second cornerstone. With
Markus Gampp leading
the German practice and co-chairing the firm's global patent practice, the German team is an ideal choice for advising on cross-border matters. In 2020, under Gampp's leadership, the practice continued to expand across the most important patent infringement courts in Germany.
DLA Piper
primarily advises companies and banks on financial restructurings – especially in the real estate sector – as well as on distressed M&A, cross-border NPL transactions, insolvency challenges and directors' liability. Practice head
Dietmar Schulz
 also focuses on these topics and is supported by
Mike Danielewsky
, who predominantly assists national and international banks, investment companies, funds, investors and companies including their bodies. The group's industry expertise includes automotive, aviation, hospitality and leisure as well as retail.
In addition to the traditional areas of foreign trade law,
DLA Piper
provides cross-practice advice at the interface with other practices, particularly antitrust, insurance and commercial criminal law as well as the IP and IT segments. Investment control is increasingly becoming a mainstay of the team, especially with regard to critical technologies and infrastructures as well as the management of international transactions under investment control law. Practice leader
Ludger Giesberts
advises clients on export control law and also represents them in contentious matters in court. Counsel
Thilo Streit
supports companies from the automotive, mechanical engineering, IT, chemicals and insurance sectors in foreign trade law, which includes advice on export control and sanctions law as well as criminal law work and investment control. The group has further expertise in the pharmaceuticals and medical products sector.
DLA Piper
offers clients a one-stop shop for all aspects of trade, distribution and logistics. The automotive, chemical, retail and consumer goods sectors are industry focuses, which are supported at the interface with IT and digitisation. The firm's advisory portfolio includes all aspects of the supply chain and distribution channels, contract law, licensing agreements and cooperation in the form of strategic alliances and joint ventures. Most recently, the main focus was on Covid-19-related issues, such as the disruption of supply chains, force majeure and alternative business models.
Thilo von Bodungen heads
the practice and is primarily active in aspects of contract law and operational business, particularly in the industrial, consumer goods and retail sectors.
Sylvia Ebersberger
has extensive experience in supporting transformation processes and innovation projects, in which she often accompanies data-based business models. Contract law expert
Susanne Weckbach
and
Silke Goschler
, who specialises in distribution systems, are key contacts at counsel level.
DLA Piper
stands out with sector focuses on the media, entertainment, technology and consumer goods industries. Integrated into the firm's global network, the team increasingly advises clients from the hospitality and digital economy sectors on soft IP matters, while legal tech support is another core strength. The advice on trade mark and design law covers the entire life cycle of products and services, with additional capacities in domain, title and competition law. A combination of strategic portfolio advice and clients' representation in contentious proceedings result in a busy workload for the practice, which expanded further in 2020 by acquiring and expanding new and existing mandates.
Stefan Engels
in Hamburg heads the team. Other key contacts are litigator
Burkhard Führmeyer
 and
Kai Tumbrägel
in Cologne, who is active in media and sports law.
Internationally well connected and based on a strongly integrated consulting approach, 
DLA Piper
's practice offers clients '
good specialist knowledge paired with a hands-on mentality
'
.
The team frequently assists with antitrust aspects of transactions and joint ventures, compliance issues and merger control proceedings, while collaborating across practices with its corporate and commercial colleagues.
Ludger Giesberts
heads the practice from Cologne,
Jan Dreyer
is considered an '
attentive advisor'
and
Semin O
has experience in cross-border merger control proceedings. The arrival of counsel
Sergej Bräuer
 in June 2020, previously at
Gleiss Lutz
, has particularly strengthened the team's cartel damages claims practice.
Justus Herrlinger
joined from 
White & Case LLP
 at the end of 2021.
DLA Piper
recently experienced several staff departures:
Bernd Borgmann
(restructuring and transactions) as well as
Eva Einfeldt
(restructuring and works constitution law) left for
DWF Germany Rechtsanwaltsgesellschaft mbH
at the end of 2020, while
Volker von Alvensleben
(works constitution and collective bargaining law and transactions) joined
Luther Rechtsanwaltsgesellschaft mbH
as Of Counsel in April 2021. He was followed by
Astrid Schnabel
(works constitution law) in May 2021 and
Marco Arteaga
(occupational pension schemes) in July 2021. The team, led by
Kai Bodenstedt
, currently focuses on collective employment law, including restructurings and any associated litigation as well as negotiations with works councils. Occupational pension schemes are another core focus.
DLA Piper
offers clients a '
well-established team with creative solutions, even in complex situations
'. Headed by
Nils Krause
, the practice assists investment companies with capital markets-related transactions and advises on PE transactions in regulated sectors. Here, the technology sector represents a particular focus for the group, especially fintech; hereby, the team regularly consults its data protection practice, although it also routinely cooperates with the capital markets, real estate and medical law teams.
Andreas Füchsel
is experienced in public takeovers and LBOs and
Simon Vogel
combines VC and PE expertise.
DLA Piper
's procurement law practice around
Frank Roth
in Cologne is instructed by various national and international companies and focuses on the IT sector; here, it recently also advised on matters relevant to pandemic-related developments such as its advice to SAP on the Corona-Warn-App. The practice also shows strengths in transport sector procurement and can further draw on its dual expertise in procurement law and dispute resolution to represent clients in claim and review proceedings.
Ludger Giesberts
heads the German litigation and regulatory practice, which also houses the firm's procurement team.
With cross-practice and cross-location cooperation being a consistent feature of its advice,
DLA Piper
focuses on the support of M&A, real estate and restructuring transactions on one hand and on transfer pricing, indirect taxes and tax compliance, including related investigations, on the other. Practice head 
Marie-Theres Rämer
is one of the key contacts for the aforementioned transactional sphere and thereby regularly assists with tax-related financing aspects and the structuring of real estate investments. Tax consultant
Ulf Andresen
is usually in charge of transfer pricing matters.
DLA Piper >
Firm Profile
Global co-chairs: Roger Meltzer and Andrew Darwin
Co-chief executive officers: Simon Levine and Cameron Jay Rains
Number of partners: 1,500
Number of lawyers: 5,000
Languages: The firm speaks over 60 languages
Offices: Lawyers located in more than 60 countries throughout the Americas, Europe, the Middle East, Africa and Asia Pacific.
Please see https://www.dlapiper.com for further information about the firm.
Diversity/Community
At DLA Piper we are firmly committed to diversity and inclusion. For us, diversity isn't just about visible differences, it's the unique blend of talents, skills, experiences and perspectives that makes each of us an individual and we know it's crucial to have a culture and environment where those differences are genuinely valued. As a global business law firm, with a diverse client base, we know that our clients expect our people to represent the communities in which we work and value our ability to advise them on both local and global cultures and markets. We believe that our approach to diversity and inclusion enables us to attract the best talent, build the most effective teams and deliver the highest level of client service.
For more information on our specific D&I initiatives please see www.dlapiper.com