Gasparini, Nogueira de Lima e Barbosa Advogados > São Paulo, Brazil > Firm Profile
Gasparini, Nogueira de Lima e Barbosa Advogados
Offices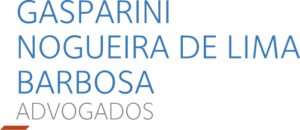 Gasparini, Nogueira de Lima e Barbosa Advogados
Avenida Paulista 1842
Ed. Cetenco Plaza - Torre Norte - 2º andar, Cerqueira César
São Paulo, SP – CEP 01310-923
Brazil
Gasparini, Nogueira de Lima e Barbosa Advogados > The Legal 500
Rankings
Gasparini, Nogueira de Lima e Barbosa Advogados
 has an '
outstanding'
practice, with
'lawyers well versed in labour law'
. The '
extremely dedicated'
and '
very proactive'
team advises employers on a mix of litigation and consultancy work. The firm represents clients from across all the key industries, and is particularly experienced in employment issues linked to the power and construction sectors. Practice head
Ricardo Christophe Da Rocha Freire
  is '
an extremely qualified lawyer, with broad and deep knowledge and experience in complex labour issues'
. Clients also highly rate the '
extremely talented'
associate
Paula Boschesi Barros
.
Practice head(s):
Ricardo Christophe da Rocha Freire
Testimonials
'I recommend Ricardo Christophe da Rocha Freire and Paula Boschesi Barros, who are excellent lawyers and exceed clients' expectations.'
'The labour practice of GNB Advogados is outstanding, with lawyers well versed in the labour law. And that is not only knowledge of the law, but strong practical abilities, creativity and willingness to resolve the client's legal problem.'
'Competent and attentive, great knowledge and the way to handle the problem to find the best solution, positive results in relation to the labour lawsuits in progress, and assistance in other demands that are necessary for legal support.'
'Ricardo Freire is an outstanding individual. The best labour lawyer I have met.'
'The team is extremely qualified, with extensive experience and understanding of all kinds of complex matters. Ricardo has the ability to understand the company's business and provide objective and appropriate legal advice. The firm is very inclusive, it seems to me that the vast majority of professionals are women.'
'In our opinion, Ricardo Freire is an extremely qualified lawyer, with broad/deep knowledge and experience in complex labour issues, with enormous commercial perception and client service. Ricardo is very well known in the energy industry. In addition to Ricardo, we are extremely comfortable with all the support we receive from the team, especially from Paula Barros – a fully-fledged lawyer who has a lot of technical knowledge, extremely talented, very agile in responding to our demands, in addition to extremely available.'
'The office is excellent in dealing with special labour processes, having an extremely dedicated team, attentive to news and very proactive, not depending on client charges. I have really enjoyed the service and increased the sending of different matters to the firm.'
'The lawyer who works with us and deserves to be highlighted is Paula Boschesi Barros. What distinguishes her is her intelligence, strategic thinking and her positioning as if she were a client, sharing the pains and achievements as part of the team.'
Key clients
Enel Group
Localiza Hertz
General Motors do Brasil
Light
Iron Mountain
Giorgio Armani
Quantum (Brookfield Infrastructure)
Brandloyalty
DMS Logistics
Verzani Group
Work highlights
Represented Camargo Correia Infra in lawsuits challenging a strike by employees at a work site for energy transmission lines, preventing the entry and exit of people and vehicles.
Advised General Motors do Brasil on a lawsuit filed by a former director over alleged unpaid bonuses and stock options.
Representing Camargo Correa Infra in a labour claim filed by a former employee concerning bonuses and fringe benefits during their time working in Argentina.
The corporate and M&A team at
Gasparini, Nogueira de Lima e Barbosa Advogados
 is highlighted by clients for the '
availability of professionals, attention to the client, quality of analyses and advice
'. Mid-market M&A, including domestic and cross-border transactions, are at the core of the practice, which acts for an array of corporate clients across the technology, manufacturing, agribusiness and retail sectors.
Marcus Phelipe Barbosa de Souza
 and
Felipe Mavignier
jointly head up the department, which also features
Paula Taira Horiuti
,
Desire Tamberlini Campiotti Pajola
and
Guilherme Dantas
.
Testimonials
'Several reasons make this firm unique in our experience, namely: availability of professionals, attention to the client, quality of analyses and advice.' 
'My main contact is with Marcus Phelipe Barbosa de Souza, he helped me a lot in negotiations. Everyone in the team was excellent and very diligent, I could really trust and feel safe at all stages.'
Gasparini, Nogueira de Lima e Barbosa Advogados
has an experienced team with particularly strong credentials for contentious tax proceedings. The firm represents clients in judicial and administrative disputes from the municipal courts up to the Supreme Federal Court. On the advisory front, the team assists corporates in tax planning for transactional and day-to-day operations, and also advises wealthy Brazilian families on estate planning issues. Other areas of expertise include free trade zones and customs-related advice.
Francisco Nogueira De Lima Neto
jointly leads the team alongside
Marilia Tubelis
.
Practice head(s):
Francisco Nogueira de Lima Neto; Marília Pukenis Tubelis
Key clients
Hapvida Assistência Médica
Eletropaulo Metropolitana Eletrecidade
Marketdata Solutions Brasil (Wpp Group)
M&M Comércio de Alimentos
Sanchez Cano
Iron Mountain
ABFM – Associação Brasileira dos Franqueados McDonalds
Randstad Brasil
Camargo Corrêa Infraestrutura
Laticínios Catupiry
Proteca Florestal
Enel Green Power Brasil
Giorgio Armani Brasil
Work highlights
Assisting Proteca Florestal in an administrative proceeding to rule out the taxation of corporate income tax and social contribution on financial investments.
Assisting Enel in a lawsuit before the Federal Court to offer a guarantee for fiscal regularity.
Assisting Vita Clínicas in a lawsuit filed before the Federal Court seeking the exclusion of ISS from the PIS and COFINS base.
Gasparini, Nogueira de Lima e Barbosa Advogados
undertakes a broad range of contentious work, covering civil, commercial and administrative litigation. The team manages a significant caseload, featuring insurance claims, unfair competition issues, environmental lawsuits, infrastructure disputes and credit recovery.
Pedro Paulo Wendel Gasparini
has wide-ranging experience in dispute resolution, advising clients on litigation, arbitration and compliance matters.
Maysa Abrahão Tavares Verzola
 is often retained by investment funds, concessionaires and financial institutions. Civil claims involving consumer law, torts and insurance are key areas of activity for
Ana Lygia Tannus Giacometti
.
Practice head(s):
Pedro Paulo Wendel Gasparini; Maysa Abrahão Tavares Verzola; Ana Lygia Tannus Giacometti
Testimonials
'Always very attentive and diligent. Meetings were always helpful.'
'Pedro Paulo Wendel Gasparini is always objective and punctual in decisions, acting with prudence and discretion when necessary.'
Key clients
AMC Serviços Educacionais
GPS Group
General Motors
Camargo Corrêa Infra
ABB Group
Giorgio Armani Brasil
Siemens Healthcare Diagnósticos
Siemens
Independência
Metso Brazil Indústria E Comércio
C&A Modas
Florespar Florestal
Sanchez Cano
Iron Mountain do Brasil
Inova Soluções
Work highlights
Representing Iron Mountain in a claim to contest a tender launched by Petrobras for a $59m contract to provide specialised filing services.
Acting for Top Service as plaintiff in a lawsuit filed against Araucária Nitrogenados – ANSA seeking compensation for loss suffered during the performance of a contract to provide specialised labour force.
Assisted Camargo Correa in obtaining a judicial decision authorising the transport of employees from several construction sites to Florianopolis airport in the context of the Covid-19 pandemic.
Gasparini, Nogueira de Lima e Barbosa Advogados >
Firm Profile
Founded in 2004, Gasparini, Nogueira de Lima e Barbosa Advogados is a Brazilian full-service law firm committed to excellence in rendering high-quality and effective legal services. Its local and international clients can rely on a team of expert attorneys with solid legal knowledge and multidisciplinary expertise, graduated from the most prestigious institutions in Brazil and abroad, who offer legal services in Portuguese, English, Italian, French and Spanish.
The in-depth legal expertise of Gasparini, Nogueira de Lima e Barbosa Advogados' team of attorneys has led the firm to become a reference in the country, thus demonstrating the solid foundations of its corporate structure.
The firm's multidisciplinary team, comprising 12 partners and 40 other lawyers, provides comprehensive legal services to national and foreign companies in different business sectors, such as manufacturing, industrial and services; construction; education; retail and consumer goods; technology; agribusiness; life sciences, pharmaceutical and healthcare; military and defense; food and beverages; energy; entertainment and third sector.
Members of the firm are constantly interacting and exchanging information among themselves, which has contributed to maintaining the firm's high professional standard and excellence throughout the years.
Main areas of practice: M&A; corporate law; tax; contracts; civil litigation; arbitration and mediation; capital markets; environment and sustainability; technology and innovation; labor; compliance and anti-corruption; bankruptcy and restructuring; family law; public and administrative law; employment and benefits; real estate; regulatory affairs and insurance.
Main Contacts
| Department | Name | Email | Telephone |
| --- | --- | --- | --- |
| Mergers and Acquisitions and Estate Planning | Marcus Phelipe Barbosa de Souza | mph@gnblaw.com.br | 55 11 2171 1341 |
| Dispute Resolution & Arbitration and Mediation | Pedro Paulo Wendel Gasparini | ppa@gnblaw.com.br | 55 11 2171 1316 |
| Tax Law and Estate Planning | Francisco Nogueira de Lima Neto | fra@gnblaw.com.br | 55 11 2171 1316 |
| Labour & Employment Law | Ricardo Christophe da Rocha Freire | rif@gnblaw.com.br | 55 11 2171 1355 |
| Corporate Law and Contracts | Felipe Mavignier | mav@gnblaw.com.br | 55 11 2171 1313 |
| Litigation, Arbitration, Administrative Law and Infrastructure | Maysa Abrahão Tavares Verzola | mtv@gnblaw.com.br | 55 11 2171 1309 |
| Mergers and Acquisitions and Agribusiness | Paula Taira Horiuti | pta@gnblaw.com.br | 55 11 2171 1346 |
| Tax Law and Estate Planning | Daniel Miotto | dmt@gnblaw.com.br | 55 11 2171 1352 |
| Corporate and Finance | Guilherme Justino Dantas | gjd@gnblaw.com.br | 55 11 2171 1332 |
| Energy and Infrastructure | Desire Tamberlini Campiotti Pajola | dtp@gnblaw.com.br | 55 11 2171 1323 |
Staff Figures
Other fee-earners : 50 Total staff : 20
Languages
English Italian French Spanish Portuguese