Firm Profile > Marval O'Farrell Mairal > Buenos Aires, Argentina
Marval O'Farrell Mairal
Offices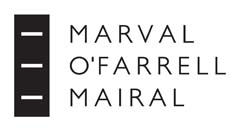 Marval O'Farrell Mairal
AV LEANDRO N ALEM 882
C1001AAQ CIUDAD DE BUENOS AIRES
Argentina
Marval O'Farrell Mairal > The Legal 500
Rankings
The 'cohesive' and 'proactive' practice at Marval O'Farrell Mairal is known for its work on large and complex banking and finance transactions. Led by firm chairman Santiago Carregal and banking and finance expert Gabriel G Matarasso, the sizeable team of over 50 lawyers has wide-ranging capability across all aspects of banking and finance, including structured and project finance and extensive capital markets work for lenders and borrowers. In addition, the firm also impresses with its expertise in financial restructurings, foreign exchange and regulation. Matter highlights showcasing the firm's versatility include advising banks on the exchange of outstanding senior secured notes by Aeropuertos Argentina 2000; supporting InterCement on the restructuring of two issuances worth close to $1bn; and advising the joint managers and arrangers on Telecom's $389m notes issuance. Other notable names in the practice include the 'outstanding' Roberto Silva, who has led on a number of the firm's largest banking and finance engagements; and Cecilia Mairal, who specialises in complex and sensitive non-transactional work for banks. Experienced capital markets lawyers Juan M Diehl Moreno and Hernán Slemenson are important senior team members, while Sergio Talamo (who was raised to the partnership in August 2021), and senior associate Francisco Abeal, are also prominent on the practice's key deals.
The litigation, banking and finance experts that make up the
Marval O'Farrell Mairal
practice provide top tier service to national and international clients in the bankruptcy, insolvency and restructuring segments. Acting for creditors, shareholders, debtors and trustees, the firm advises on both in- and out-of-court matters. The practice is well regarded for its strength in cross-border US issues, as well as being able to
 'adapt to the instability of Argentina'
. Despite the departure of former practice head
Fernando Hernández 
(who moved in house at Globant in September 2021), the practice
has not missed a beat, with 
Gonzalo J Fontana
a veteran in the sector handling both the advisory and contentious aspects of the practice. The team focuses on complex, multijurisdictional matters and can draw on further senior input from banking and finance partner
Ricardo W Beller
, and counsel
Martín Campbell
, who is a specialist in commercial, business and labour law.
The competition and antitrust practice of Marval O'Farrell Mairal 'is excellent because they have a business vision and seek to provide pragmatic and useful advisory alternatives'. The team is further recommended for being 'quick in response to inquiries, very solid in its subject matter knowledge, and always available to help'. The practice stands out for its cross-border competition expertise and the breadth of its merger-filing work, as well as its experience in antitrust investigations. Competition specialist Miguel Del Pino co-leads the team with Santiago del Rio, who is 'an excellent company lawyer in antitrust matters'. Rising star associate Ignacio Mora is another key name in the group.
Marval O'Farrell Mairal
 stands out for its '
deep subject matter expertise and excellent understanding of local developments and legal considerations
'. The firm has a dedicated department focused on compliance, anti-corruption and investigations, and is experienced in both local and cross-border issues. The firm's reputation and offering is also enhanced by hosting a '
ground-breaking annual compliance conference for its clients, inviting leading presenters from throughout the region
'. The '
dynamic duo
' of
Pedro Serrano Espelta
 and practice head
Gustavo Morales Oliver
are the key practitioners in a nine-strong team and '
understand the regulations well – especially the operation of compliance systems
'. Also noted: criminal law and criminal litigation specialist
Andrés O'Farrell
, who was raised to the partnership in August 2021; and dedicated senior associate
Gonzalo Márquez Alonso
, a former regional compliance and governance manager for BT.
Leading the market in large, complex claims and class actions, Marval O'Farrell Mairal is well regarded for its 'knowledgeable team of lawyer, who are up to speed on the main issues surrounding the clients' products and services'. The firm stands out for tobacco product-liability work, as well as being active in the banking, retail automotive and technology spaces. The team is co-led by Leandro Castelli, who specialises in product liability claims and litigation; automotive litigation expert Fernando Montes de Oca; and Facundo Viel Temperley, who focuses on procedural law and civil, commercial, consumer and product liability cases. Another key name is senior associate Alejo Gascón, who is particularly strong as regards tobacco matters.
A deep bench of highly-rated and experienced lawyers are the hallmarks of a
Marval O'Farrell Mairal
 team that clients single out for '
impeccable
' legal advice, '
professionalism
' and '
clarity
'. Highly-experienced transactional lawyer
Pablo Viñals Blake
and corporate head of department
Pablo A Artagaveytia
co-lead the firm's transactional practice. Both come with formidable M&A track records working on large, complex cross-border deals. Agribusiness and private equity expert Viñals Blake led on the acquisition of Adecoagro by Baya Casal, where Marval was engaged to work for both buyer and seller-sides; while Artagaveytia fronted the firm's advice to US mining company Alacer Gold in its $1.7bn merger with Canadian counterpart SSR Mining. The firm's expertise also extends into technology deals, with influential fintech and real estate expert
Hernán Slemenson
leading advice to San Francisco-based software developer Globant and private equity company Riverwood Capital on a capital injection into Argentine education tech company Digital House; and pharmaceuticals, where the firm supported Merck Sharp & Dohme Argentina on a cross-border reorganisation. Insurance, aviation and energy are among the many other industries in which the firm has a strong presence. Other notable names in the firm's impressive practice include banking and finance team head
Santiago Carregal
, who works closely with the corporate group, and the M&A-focused
Pablo Garcia Morillo
, who advised Walmart on the sale of its Argentine operations to Grupo de Narvaez, and
Diego Krischcautzky
. Veteran senior partner
Héctor Mairal
 is also a key presence, with young partners
Diego A Chighizola
,
María Macarena García Mirri
and
María Laura Bolatti Cristofaro
(who was raised to the partnership in August 2021), among the emerging pool of talent within the firm's ranks.
The multidisciplinary Marval O'Farrell Mairal team 'provides the most complete, judicious, efficient and prompt advice' in disputes, particularly in relation to large, complex matters. The practice handles civil and commercial litigation before all court levels (be they local, provisional or federal), contentious administrative and constitutional matters, as well as bankruptcy litigation. It is also deeply experience in local and international arbitration and alternative dispute resolution methods such as mediation and conciliation. Dedicated disputes specialist Ricardo Ostrower is expert in both litigation and arbitration and leads a powerful team of over 60 lawyers that clients regard as 'world class'. Other highly-regarded practitioners include Julio César Rivera Jr (commercial litigation, international and domestic commercial arbitration, insolvency and constitutional law), Martín Campbell (commercial, business and labour law litigation); and Santiago Soria, who is especially strong on disputes in the energy and natural resources sector. Rodrgio F García (complex civil and commercial litigation) and Elias F Bestani (complex litigation, particularly regarding insurance / reinsurance, and aviation and maritime disputes), are also noted.
With 'integrated knowledge focused on primarily mining issues' Marval O'Farrell Mairal can handle a broad range of mining projects, mining operations and transactions. The practice provides a 'comprehensive knowledge of all facets of the business, from regulatory points and the Code of Mining and Codes of Provincial Mining Procedures, to everything related to corporate advice'. A particular speciality for the firm is advising on large mining projects and mineral resource transactions. A prestigious senior figure in the sector Luis Lucero leads the team and focuses on mining operations, transactions, litigation and exploration projects. Undertaking 'exceptional work on mining issues', fellow partner Leonardo Rodríguez is also 'fully capable of handling contentious, corporate and administrative matters'. The pair are supported by a strong associate bench including Andrés Villarreal (transactional mining matters), Ignacio M Alonso (mining litigation and regulatory matters), and dedicated mining specialist María Mercedes Rudolph.
Marval O'Farrell Mairal
 is '
unique in the level and quality of support in sensitive and complex issues, such as litigation in environmental matters
'. The seven-strong team works across the full environmental spectrum, from regulatory issues and litigation to due diligence and M&A, with a special focus on the manufacturing, infrastructure and energy sectors. It is well regarded for its '
excellent coordination between the different members of the team as well as between the different elements that make up the case
', and has particular strength in both litigation and due diligence processes. Practice head
Francisco MacÍas
combines strengths in environmental and natural resources law with oil-and-gas industry knowledge. Other key names include senior associate
Gabriel Fortuna
, who '
understands the technical reality of each project beyond its regulatory aspects
'; and associate
Jimena Montoya
, who has particular skill in environmental regulatory matters, audits and due diligence. The team can also call on a specialist team of in-house technicians and engineers, as necessary.
The dedicated insurance and reinsurance practice at Marval O'Farrell Mairal maintains its prominence due to its breadth of expertise and ability to 'understand the current situations in the country'. The full-service firm is well regarded for its skilled 'specialists in many areas, which allows it to address the same topic from different aspects and exhaust a consultation in an integral way'. A particular strength is large, complex disputes in the insurance sector, but the team also handles regulatory and corporate issues, as well as aviation and marine matters. Insurance expert Pablo Cereijido leads a 14-strong team that includes Elías Bestani, who is recommended as 'an accomplished lawyer, with deep expertise in aviation insurance, a proactive approach and who is able to advise on complex matters'. Another key name in the area is senior associate María Victoria Rodríguez Mamberti, who focuses on marine and aviation matters.
The market-leading trade marks, patents, copyright and IP litigation practice of Marval O'Farrell Mairal provides 'fast and solid responses' across the full range of issues in the area. Advice covers registration and protection strategies, litigation, data protection, unfair competition, advertising and entertainment, with the team particularly distinguishing itself in patent litigation cases and patent applications. The deep bench of expertise includes Martín Bensadon, Sergio Ellmann, Gustavo Giay, Iris Quadrio, Martín Chajchir and Ignacio Sánchez Echagüe.
Marval O'Farrell Mairal
demonstrates strength in trade remedies, customs law, tariff code interpretation, quantitative restrictions and WTO dispute-resolution proceedings, and the practice is widely recognised as a dominant force in trade remedies, where it is a leader in terms of market share.  The team's ability to draw on its financial services and administrative law departments is also a valuable asset for clients looking for advice on foreign exchange controls. A '
safe port of call for trade remedies'
, practice head
Pablo Gayol
has an impressive track record in antidumping investigations, a focus he shares with experienced practitioner
Patricia López Aufranc
, while on the customs front, the team can count on specialists Horacio García Prieto and Juan Pablo Rothschild. Key associate support comes from
Jazmine Daruich
.
The experienced labour and employment team at Marval O'Farrell Mairal stands out for the breadth of its expertise and strong international practice. The team specialises in multijuristictional litigation and the transfers of foreign employees, as well as frequently advising on M&A (one of the wider firm's key strengths), associated due diligence, labour compliance and union negotiations. Labour litigation is another pillar of the practice, with the department acting at all judicial levels, including representing companies before the Labour Secretary. The firm is also utilising technological tools to improve its offering and has originated its own "Marval ia" software, an AI instrument designed to produce over 20 different types of automatised documents and predictions, including services for labour risk insurers and legal tech solutions in the context of the Covid-19 pandemic. Prominent labour-litigation expert Javier Patrón leads a team of over 60 lawyers that includes Enrique Stile and José María Llano, 30-year veterans on the advisory and litigious sides of the practice, respectively; Diego Kelly, who focuses on labour-related M&A matters; Rodrigo Solá Torino, who heads up the firm's immigration practice; and younger partner Guillermo Osorio, whose strength is labour litigation. Key associate support comes from seniors Paola Forchiassin and María Eugenia Soncini; however, fellow associates María Eugenia Cantenys moved in house at Tata Consultancy Services and Walter Mañko moved to Deloitte & Co. S.A. as a partner (both in June 2021).
Marval O'Farrell Mairal has 'spectacular know-how that makes complex issues become simple', making it 'a real pleasure to work with them'. The team covers contentious, regulatory and transactional issues related to the lifes ciences sector, combining this experience with an 'awareness of what is happening in the pharmaceutical industry'. Particular strengths include the cosmetics and food sectors, as well as multijurisdictional work throughout the chain of life science and healthcare provision. Martin Mosteirin leads the practice and provides a 'good balance between knowledge of the regulations that apply to the pharmaceutical industry as well as business practices'. However -partially due to the impact of the pandemic- the practice group lost senior associate Tomás Ibarzabal and experienced junior Matias Koch (who moved in house at Sanofi and GSK in March and November 2020, respectively). In the wake of their departure, young associate Camila Leone provides key support; she has experience in bio-pharmaceuticals, healthcare, medical devices, dental products, medicinal cannabis and agribusiness.
The comprehensive public law department of Marval O'Farrell Mairal combines broad expertise in PPP and infrastructure projects, and a track record of successful negotiation with regulatory entities, with renowned practices in dispute resolution, administrative law and M&A. The team has an established reputation for designing strategies for complex contentious public law matters and is increasingly emerging as a relevant player in investment disputes against the state; most recently, over the course of 2020 it has developed expertise in the public procurement of IT products and services. Recognised for 'taking into account various implications from other jurisdictions' and praised for 'always updating in-house attorneys on not only legislative changes but also on how they could impact the client's activities', most recently the team has been  active with regard to the fallout from the current administration's response to Covid-19 and more generally interventionist approach - such as advising various clients on the Presidential decree seeking to turn the provision of internet cable TV and mobile telephony into (state) utilities. A hugely influential figure in the administrative law sphere, Héctor Mairal is a senior partner with unparalleled experience during an astounding 60-year career. He co-leads the practice with María Lorena Schiariti, whose 'comprehensive vision', 'creativity' and 'flexibility' have made her one of the most sought-after public law counsels in the country, and Enrique Veramendi, whose practice extends into constitutional law, economic regulation and administrative, constitutional and regulatory litigation. The group's partner-level resources grew further, recently, with the August-2021 promotion of Gonzalo Santamaria to the partnership; he too has a notable contentious-administrative aspect to his practice. At associate level, seniors Milagros Ibarzábal and Juan Manuel Naveira are both increasingly prominent; however, intermediate Carolina Catanzano moved into the public sector at the Procuración del Tesoro de la Nación in November 2020.
The Marval O'Farrell Mairal tax team combines technical 'depth and precision' with a 'commercial perspective' to address the specific business needs of its clients. The 'impeccable' and 'exceptional' María Inés Brandt co-leads the practice alongside the 'stand-out' Walter C Keiniger; Gabriel Gotlib, who has 'enormous experience', and veteran transactional-tax expert Fernando M Vaquero. Associates Luciana Virgile, who specialises in tax litigation and advice, and the 'extraordinary' Sergio Vergara are also praised by clients for their communication and technical skills. The team's deeply experienced bench allows it to cover all aspects of tax law and advice for domestic and international clients. Frequently working in concert with the firm's blue-chip corporate and M&A team the practice is especially strong in transactional tax, but is equally adept at guiding clients through foreign exchange, tax planning and wealth management matters (among others). The firm also boasts an impressive track record in tax litigation and recently obtained favourable injunctions for Telecom Argentina before federal courts in order to prevent municipalities from claiming taxes from which Telecom Argentina has been exempt following a merger with Cablevision.
Marval O'Farrell Mairal is recommended as an 'exceptional firm in every area, its people, its knowledge, its availability'. The TMT practice combines this with its track record of being at the 'technological forefront, conducting interesting seminars for the sector and participating in important discussions about the business'. The consolidated media, technology and telecoms department provides multidisciplinary expertise covering regulatory, transactional and contentious advice. Online gaming and fintech are key areas of work within the broad practice, which also -uniquely- offers criminal and civil advisory regarding technology, from internet matters to privacy and cybersecurity. The large practice -over 20 layers- is co led by Daniel Di Paola, who specialises in advising large media and telecoms companies on a range of issues; Javier Etcheverry Boneo, a practitioner who is 'technically rigorous and who knows most about the evolution of the sector in recent years'; and Gustavo Giay, who is head of the IT and privacy group. Technology expert Diego Fernández is also noted. At associate level, key support comes from senior Claudia Paluszkiewicz and intermediate Manuela Adrogue; however, former fellow senior Mariano Javier Peruzzotti moved to Ojam Bullrich Flanzbaum in February 2021.
Covering the entire electricity generation and supply chain, Marval O'Farrell Mairal combines regulatory, transactional and administrative law expertise, with commercial understanding. The practice is also distinguished by its experience in cross-border matters and can draw on expertise in utilities and tax within the full-service firm. A particular strength is renewable energy matters, where the group advises on a range of wind, solar and hydropower. Sebastián Iribarne focuses on transactional electricity issues (including privatisation processes), and co-leads the team with Francisco MacÍas, an experienced senior figure who specialises in international and local power transactions, contracts and regulatory matters. Another key name is that of Gonzalo Santamaria, raised to the partnership in August 2021, he has experience in complex regulatory and contract issues, notably in relation to thermal, hydroelectric and renewable energy projects.
Particularly known for its natural-gas expertise, Marval O'Farrell Mairal is active across the spectrum of upstream and downstream oil and gas issues. The firm provides a full service in the area that covers large litigation, regulatory advice and transactional matters, representing buyers and sellers. Another forte for the practice is cross-border work, where the practice advises leading hydrocarbon players in local and international matters. HIghly-regarded and with over 20 years' experience, Francisco MacÍas specialises in oil and gas transactions, contracts and regulatory matters. He co-heads the 15-strong practice group with transactional and financing expert Ricardo Beller; he too has over 20 years' experience and a longstanding focus on oil and gas matters. The pair can also call on the expertise of senior figure, of counsel Arturo Pera, a former head of legal at Total and vice-president of the Argentine Association of Energy Law and Mineral Resources. At associate level, key support comes from the 'excellent' Jimena Montoya, who 'always goes above and beyond'; and experienced banking and finance practitioner Agustina Ranieri, who undertakes financing matters in the sector.
Marval O'Farrell Mairal leverages its top-tier corporate practice to specialise in advising on transactional real estate matters, particularly sale and purchase transactions, investment deals, real estate finance and leasing. It also has robust development expertise and its close relationships with key clients Hilton Hotels and property tycoon Edmond Safra underpins a significant proportion of that work. Corporate-finance partner Hernán Slemenson co-heads the practice and spearheads much of the group's activity in the hospitality sector. Department co-head Diego Chighizola is an impressive up-and-coming real estate specialist.
Marval O'Farrell Mairal >
Firm Profile
Founded in 1923, Marval O'Farrell Mairal is the largest law firm in Argentina. A market leader at both local and Latin American levels, the firm has been providing sophisticated, high quality advice to international and local clients for 90 years. The firm comprises over 300 lawyers and has wide experience of international business issues and the complexities of cross-border transactions.
Our unmatched strength allows us to react quickly and to simultaneously handle large, complex and time-consuming transactions without compromising on quality. All our teams are led directly by highly experienced partners and carefully tailored to meet the specific needs of our clients. We have a strong focus on high-end corporate and finance transactions and the largest, most active litigation and arbitration practice in Argentina.
Our leading intellectual property department provides a comprehensive service and has unrivalled experience; the firm was originally founded as an intellectual property office. We are also a market leader in a wide range of other key practice areas including tax, fintech, labor and employment, competition/antitrust, energy and natural resources, administrative and public law, insurance and reinsurance, telecommunications and broadcasting as well as real estate and construction.
We are the Argentine member of Lex Mundi, the world's leading association of independent law firms, comprising more than 160 members. We also have an office in New York, providing invaluable support on US transactions. With a long history of advising multinational companies and international institutions, we have a unique understanding of the Argentine market and how to help our clients achieve their goals. Marval O'Farrell Mairal has a 90-year track record of being prepared to respond to any challenge, both in the country and in complex cross-border transactions.
Main Contacts
| Department | Name | Email | Telephone |
| --- | --- | --- | --- |
| Banking and finance | Santiago Carregal | | |
| Banking and finance | Gabriel Matarasso | | |
| Bankruptcy and restructuring | Martín Campbell | | |
| Competition and antitrust | Miguel del Pino | | |
| Compliance/ White-collar crime | Gustavo Morales Oliver | | |
| Compliance/ White-collar crime | Andrés O'Farrell | | |
| Consumer Law | Leandro M. Castelli | | |
| Consumer Law | Fernando M. Montes de Oca | | |
| Consumer Law | Facundo Viel Temperley | | |
| Corporate and M&A | Pablo Artagaveytia | | |
| Corporate and M&A | Pablo Viñals Blake | | |
| Dispute resolution | Ricardo A. Ostrower | | |
| Energy and natural resources: Electricity | Gonzalo Santamaría | | |
| Energy and natural resources: Mining | Luis Lucero | | |
| Energy and natural resources: Oil and Gas | Francisco Macías | | |
| Energy and natural resources: Oil and Gas | Ricardo W. Beller | | |
| Environment | Francisco Macías | | |
| Insurance | Pablo Cereijido | | |
| Insurance | Elías Bestani | | |
| Intellectual property | Iris V. Quadrio | | |
| Intellectual property | Martín Bensadon | | |
| Intellectual property | Sergio M. Ellmann | | |
| Intellectual property | Juan M. López Mañán | | |
| Intellectual property | Ignacio Sánchez Echagüe | | |
| Intellectual property | Cristian D. Bittel | | |
| Intellectual property | Gustavo P. Giay | | |
| Intellectual property | Martín G. Chajchir | | |
| Intellectual property | Diego Fernández | | |
| International trade and customs | Pablo Gayol | | |
| International trade and customs | Juan Pablo Rothschild | | |
| Labour and employment | Javier E. Patrón | | |
| Life sciences and healthcare | Martín J. Mosteirin | | |
| Public law | Héctor Mairal | | |
| Public law | M. Lorena Schiariti | | |
| Public law | Enrique Veramendi | | |
| Real estate | Hernán Slemenson | | |
| Real estate | Diego A. Chighizola | | |
| Tax | María Inés Brandt | | |
| Tax | Gabriel Gotlib | | |
| Tax | Walter Keiniger | | |
| Tax | Fernando M. Vaquero | | |
| TMT | Daniel Di Paola | | |
| TMT | Gustavo P. Giay | | |
| TMT | Javier Etcheverry Boneo | | |
Lawyer Profiles
| Photo | Name | Position | Profile |
| --- | --- | --- | --- |
| | Mr Pablo A Artagaveytia | Pablo A. Artagaveytia has been a partner at Marval O'Farrell Mairal since… | View Profile |
| | Mr Ricardo W Beller | Ricardo W. Beller joined Marval O'Farrell Mairal in 1996 and has been… | View Profile |
| | Martín Bensadon | Martín Bensadon joined Marval O'Farrell Mairal in 1991 and has been a partner of… | View Profile |
| | Mr Elias F Bestani | Elías F. Bestani specializes in shipping and maritime law, insurance and reinsurance… | View Profile |
| | Mr Cristian D. Bittel | Cristian Daniel Bittel joined Marval O'Farrell Mairal in 2004 and became a… | View Profile |
| | María Laura Bolatti Cristofaro | Partner since 2021, María Laura Bolatti Cristofaro focuses her practice on corporate… | View Profile |
| | María Inés Brandt | María Inés Brandt is a partner of Marval O'Farrell Mairal Tax Department… | View Profile |
| | Mr Guillermo Burman | His area of specialization is corporate and finance law. He gives legal… | View Profile |
| | Martín Campbell | Martin Campbell joined Marval O'Farrell Mairal as partner in 2000. Since August 2015… | View Profile |
| | Mr Santiago Carregal | Santiago Carregal is the Head of the Banking and Finance Department and… | View Profile |
| | Mr Leandro M Castelli | Leandro M. Castelli joined Marval O'Farrell Mairal in 1994 and became a partner in… | View Profile |
| | Mr Pablo S Cereijido | Pablo S. Cereijido joined Marval O'Farrell Mairal in 1993 and has been… | View Profile |
| | Martín G Chajchir | Martin Chajchir joined Marval O'Farrell Mairal in 2002 and became a partner in 2013.… | View Profile |
| | Mr Diego A Chighizola | Diego Chighizola joined Marval O'Farrell Mairal in 2001, and became a partner… | View Profile |
| | Ms Jazmine Daruich | Jazmine Daruich joined Marval O'Farrell Mairal in 2008 and is currently a… | View Profile |
| | Mr Miguel Del Pino | His area of specialization is centered on competition and mergers and acquisitions.… | View Profile |
| | Mr Daniel Di Paola | Daniel Francisco Di Paola joined Marval O'Farrell Mairal in 2000 and is… | View Profile |
| | Mr Juan M Diehl Moreno | He is the head of the FinTech Department and partner in the… | View Profile |
| | Mr Sergio M Ellmann | Sergio Ellmann joined Marval O'Farrell Mairal in 1983 and has been a partner since… | View Profile |
| | Mr Javier Etcheverry Boneo | Javier Etcheverry Boneo is a partner at Marval O'Farrell Mairal since 1996,… | View Profile |
| | Diego Fernández | Diego is a partner in the IP, IT & privacy practice group.… | View Profile |
| | Mr Gonzalo J Fontana | Gonzalo Fontana specializes in litigation and commercial and corporate law. Within this… | View Profile |
| | Mr Gabriel A. Fortuna | Gabriel Alejandro Fortuna joined Marval O'Farrell Mairal in 2005 and is currently… | View Profile |
| | Rodrigo F García | Rodrigo F. García joined Marval O'Farrell Mairal in 1998 and became a partner in… | View Profile |
| | María Macarena García Mirri | She specializes in corporate and commercial law; M&A, joint ventures and corporate… | View Profile |
| | Horacio García Prieto | He is an expert on tax and customs law and has advised… | View Profile |
| | Mr Pablo Garcia Morillo | Pablo García Morillo specializes in business and corporate law and his professional… | View Profile |
| | Mr Pablo Gayol | His practice in the firm is centered in international trade, mergers and… | View Profile |
| | Mr Gustavo P Giay | He specializes in Intellectual Property litigation. His practice has focused on trademark… | View Profile |
| | Mr Gabriel Gotlib | Gabriel Gotlib specializes in tax, corporate and financial law. He has broad… | View Profile |
| | Sebastián M Iribarne | Sebastián M. Iribarne specializes in banking, finance and corporate law. His practice… | View Profile |
| | Walter C. Keiniger | His practice involves counseling local and foreign companies in the design, planning… | View Profile |
| | Mr Diego S. Kelly | Diego S. Kelly specializes in advising multinational and local companies in labor… | View Profile |
| | Mr Diego Krischcautzky | His practice is focused on commercial, corporate and insurance law. He has… | View Profile |
| | Patricia López Aufranc | Her practice has focused on international financial and commercial transactions, mergers and… | View Profile |
| | Juan M. López Mañan | Juan M. López Mañán specialises in trademarks and domain names and has… | View Profile |
| | José María Llano | His practice has focused on Labor and Social Security Law and he… | View Profile |
| | Mr Luis E Lucero | He practices law in the fields of natural resources with a focus… | View Profile |
| | Mr Francisco A Macias | Francisco A. Macías specializes in oil & gas, power, public services, infrastructure,… | View Profile |
| | Ms Cecilia M Mairal | She has extensive experience and is highly active in advising banks in… | View Profile |
| | Héctor Mairal | An expert in administrative and business law, he has been involved in… | View Profile |
| | Mr Gabriel G Matarasso | His areas of specialization include corporate, commercial, finance and capital markets, both… | View Profile |
| | Mr Fernando M Montes de Oca | He is specialized in litigation and dispute resolution in the civil and… | View Profile |
| | Mr Gustavo Morales Oliver | Gustavo Morales Oliver leads the Compliance, Anti-Corruption & Investigations practice. He also… | View Profile |
| | Martín J. Mosteirin | He provides both contentious and non-contentious legal advice to leading global companies… | View Profile |
| | Mr Miguel O'Farrell | Miguel O'Farrell joined Marval O'Farrell Mairal in 1963 and as a partner… | View Profile |
| | Mr Luciano M Ojea Quintana | He specializes in banking, finance, and M&A. In the banking and finance… | View Profile |
| | Guillermo M. Osorio | He is part of the team that specializes in high profile, complex… | View Profile |
| | Mr Ricardo A Ostrower | Ricardo A. Ostrower has been Head of the Litigation and Arbitration Department… | View Profile |
| | Andrés O'Farrell | Andrés O'Farrell has become partner of Marval O'Farrell Mairal in 2021. He… | View Profile |
| | Javier Patrón | He leads the employment litigation sector and specializes in providing legal support… | View Profile |
| | Mr Arturo Pera | Arturo Pera joined Marval O'Farrell Mairal in 2016 as Of Counsel in… | View Profile |
| | Iván A Poli | Iván Poli specialises in IP law and advises foreign and domestic clients… | View Profile |
| | Ms Iris V Quadrio | Iris V. Quadrio specialises in IP law, with extensive experience advising domestic… | View Profile |
| | Mrs Barbara V Ramperti | Bárbara Ramperti specializes in commercial and corporate law. She has advised clients… | View Profile |
| | Julio César Rivera (h) | As a partner of the Litigation & Arbitration department, he specializes in… | View Profile |
| | Mr Leonardo G Rodriguez | Leonardo G. Rodríguez is a mining specialist with more than 15 years'… | View Profile |
| | Mr Juan Pablo Rothschild | His area of expertise is Customs Law, Foreign Trade and Tax Law.… | View Profile |
| | Ignacio Sánchez Echagüe | He specializes in industrial property and more particularly in patent law, having… | View Profile |
| | Gonzalo Santamaría | Partner since 2021, Gonzalo's areas of expertise are Administrative and Energy Law… | View Profile |
| | María Lorena Schiariti | A specialist in Administrative Law, she has intervened in matters of high… | View Profile |
| | Mr Roberto Silva Jr | He specializes in corporate, commercial and banking law. Within his area of… | View Profile |
| | Hernán Slemenson | Hernan Slemenson has participated as legal advisor in a broad range of… | View Profile |
| | Mr Rodrigo Sola Torino | Rodrigo Solá Torino's practice focuses on advising in labor & employment matters,… | View Profile |
| | Mr Santiago Soria | Santiago Soria has vast experience in complex commercial litigation, including disputes among… | View Profile |
| | Mr Enrique M Stile | He specializes in labor and employment law. His practice in the firm… | View Profile |
| | Sergio Tálamo | Partner since 2021, Sergio specializes in capital markets and corporate finance. He… | View Profile |
| | Mr Fernando M Vaquero | Specialises in taxation issues related to M&A, financing, business restructuring, real estate… | View Profile |
| | Mr Enrique Veramendi | He provides advice on public law, economic regulation and administrative contracts to… | View Profile |
| | Pablo Viñals Blake | Pablo Viñals Blake leads the Private Equity, Venture Capital and Agribusiness Groups.… | View Profile |
| | Mr Facundo Viel Temperley | A member of the Litigation Department, he specializes in procedural law and… | View Profile |
| | Andrés Villarreal | Andrés Villarreal has unique experience in mining M&A and the acquisition of… | View Profile |
| | Mr Santiago del Rio | Santiago del Rio joined Marval O'Farrell Mairal in 2006 and is a… | View Profile |
Staff Figures
Partners : 65 Total lawyers : 277 Total staff : 496
Languages
Chinese English French German Hebrew Italian Korean Portuguese Spanish