Firm Profile > Marval O'Farrell Mairal > Buenos Aires, Argentina
Marval O'Farrell Mairal
Offices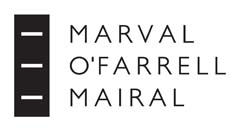 Marval O'Farrell Mairal
AV LEANDRO N ALEM 882
C1001AAQ CIUDAD DE BUENOS AIRES
Argentina
Marval O'Farrell Mairal > The Legal 500
Rankings
Marval O'Farrell Mairal >
Firm Profile
Founded in 1923, Marval, O'Farrell & Mairal is the largest law firm in Argentina. A market leader at both local and Latin American levels, the firm has been providing sophisticated, high-quality advice to international and local clients for more than 95 years. The firm comprises over 300 lawyers and has wide experience of international business issues and the complexities of cross-border transactions.
Main areas of practice: Banking, finance and capital markets: credit facilities, trade finance, leasing. Trade, vendor, project, acquisition, structured real estate finance. Debt restructurings. Preferred stock, receivables, asset purchase programs. Debt, equity securities, securitizations, derivatives, synthetic products, financial trusts, mutual funds. Regulatory matters.
Bankruptcy/restructuring: advising creditors, shareholders, debtors and trustees from financial trusts in all types of proceedings in a range of sectors.
Commercial and competition: international trade law, commercial agreements and sale, purchase and leasing agreements. Antitrust and unfair competition issues. Product liability and consumer law.
Compliance, Anti-corruption & Investigations: compliance programmes, anti-corruption due diligence in M&A transactions, internal investigations,
and cases with regulatory authorities and the courts.
Corporate/M&A: M&A, private equity transactions, due diligence audits, planning and joint ventures, shareholder agreements, restructurings and spin-offs.
Employment: restructuring, collective bargaining and government/union negotiations. Employee stock options and benefit plans. Litigation.
Energy/natural resources: project financing/development, mining M&A, exploration permits and title rights. Oil and gas exploration, production, transportation, distribution, trading and marketing. Development/operation of pipelines, gas treatment facilities and power projects.
Environment: litigation, transactional, administrative and regulatory matters and contracts. Environmental audits and assessments and evaluation of environmental liabilities and remediation programs, M&A and real estate transactions.
Insurance/reinsurance: incorporation and acquisition of insurers, drafting and adaptation of insurance plans and policies to Argentine law and registration of foreign reinsurers and reinsurance brokers. Litigation.
Intellectual property: IP protection and management, transfer of technology and license agreements, international franchising agreements and licensing and registration of software. Protection of patents, utility models and ornamental design rights, trademark matters and worldwide trademark protection.
Internet & IT: advise internet start-ups on IP, tax, corporate structure and governance, employee benefits and executive and consultant compensation packages. E-commerce and internet-related issues. IT contracts, hardware contracts, software licensing, development and maintenance agreements, and outsourcing contracts.
Litigation and arbitration: civil and commercial litigation, administrative proceedings, arbitration and ADR. Enforcement of foreign judgments and awards in Argentina. Bankruptcy and creditors' rights, including recovery of debts. International arbitration.
Public/administrative law: administrative law and regulatory matters, including litigation.
Real estate: sale, purchase and leasing agreements, structuring, financing and development.
Tax and customs: tax-efficient structures for transactions, strategic tax planning and innovative tax-driven products. Customs and dumping claims.
Telecommunications: regulatory and corporate matters, M&A and financing.
Main Contacts
| Department | Name | Email | Telephone |
| --- | --- | --- | --- |
| Banking and finance | Santiago Carregal | | |
| Banking and finance | Gabriel Matarasso | | |
| Bankruptcy/restructuring | Fernando Hernández | | |
| Competition | Miguel del Pino | | |
| Compliance, Anti-corruption & Investigations | Pedro Serrano Espelta | | |
| Corporate/M&A | Pablo Artagaveytia | | |
| Employment | Javier Patrón | | |
| Employment | Enrique Stile | | |
| Energy/natural resources | Francisco Macías | | |
| Energy/natural resources | Luis Lucero | | |
| Insurance and reinsurance | Pablo Cereijido | | |
| Insurance and reinsurance | Elías Bestani | | |
| Intellectual property | Iris Quadrio | | |
| Intellectual property | Martín Bensadon | | |
| Litigation and arbitration | Ricardo Ostrower | | |
| Public/administrative law | Héctor Mairal | | |
| Public/administrative law | M Lorena Schiariti | | |
| Public/administrative law | Enrique Veramendi | | |
| Real estate | Hernán Slemenson | | |
| Real estate | Santiago Carregal | | |
| Tax and customs | Horacio García Prieto | | |
| Tax and customs | María Inés Brandt | | |
| Tax and customs | Gabriel Gotlib | | |
| Tax and customs | Walter Keiniger | | |
| Telecommunications | Daniel Di Paola | | |
| Telecommunications | Gustavo P Giay | | |
| Telecommunications | Javier Etcheverry Boneo | | |
Lawyer Profiles
| Photo | Name | Position | Profile |
| --- | --- | --- | --- |
| | Mr Pablo A Artagaveytia | Pablo A. Artagaveytia has been a partner at Marval, O'Farrell & Mairal… | View Profile |
| | Patricia López Aufranc | Her practice has focused on international financial and commercial transactions, mergers and… | View Profile |
| | Mr Ricardo W Beller | Ricardo W. Beller has been a partner of Marval, O'Farrell & Mairal… | View Profile |
| | Martín Bensadon | Martín Bensadon joined Marval, O'Farrell & Mairal in 1991 and has been… | View Profile |
| | Mr Elias F Bestani | Elías F. Bestani specializes in shipping and maritime law, insurance and reinsurance… | View Profile |
| | Mr Cristian D. Bittel | Cristian Daniel Bittel joined Marval, O'Farrell & Mairal in 2004 and became… | View Profile |
| | Pablo Viñals Blake | Pablo Viñals Blake leads the Private Equity, Venture Capital and Agribusiness Groups.… | View Profile |
| | María Inés Brandt | María Inés Brandt is a partner of Marval, O'Farrell & Mairal Tax… | View Profile |
| | Mr Guillermo Burman | His area of specialization is corporate and finance law. He gives legal… | View Profile |
| | Martín Campbell | Martin Campbell joined Marval, O'Farrell & Mairal as partner in 2000. Since August… | View Profile |
| | Mr Santiago Carregal | Santiago Carregal is the Head of the Banking and Finance Department and… | View Profile |
| | Mr Leandro M Castelli | Leandro M. Castelli joined Marval, O'Farrell & Mairal in 1994 and became… | View Profile |
| | Mr Pablo S Cereijido | Pablo S. Cereijido joined Marval, O'Farrell & Mairal in 1993 and has… | View Profile |
| | Mr Martín G Chajchir | He specializes in intellectual property litigation with a focus on trademarks, domain… | View Profile |
| | Mr Diego A Chighizola | Diego Chighizola specializes in banking and finance, capital markets, M&A and real… | View Profile |
| | Ms Jazmine Daruich | Her current practice focuses on international trade, particularly antidumping investigations, import/export legal… | View Profile |
| | Mr Miguel Del Pino | Miguel specialises in competition law and is dedicated to the practice area.… | View Profile |
| | Mr Daniel Di Paola | Specialises in telecommunications and broadcasting, entertainment and corporate/M&A. He advises several key… | View Profile |
| | Mr Juan M Diehl Moreno | Juan specializes in commercial, banking, foreign exchange control and capital markets law.… | View Profile |
| | Ignacio Sánchez Echagüe | He specializes in industrial property and more particularly in patent law, having… | View Profile |
| | Mr Sergio M Ellmann | Sergio M. Ellmann specializes in industrial property law, advising national and international companies… | View Profile |
| | Mr Javier Etcheverry Boneo | Javier Etcheverry Boneo specializes in business law, his practice includes M&A, corporate finance,… | View Profile |
| | Mr Diego Fernández | Diego Fernández is a technology expert, with 14 years of experience. His… | View Profile |
| | Mr Gonzalo J Fontana | Gonzalo Fontana specializes in litigation and commercial and corporate law. Within this… | View Profile |
| | Mr Gabriel A. Fortuna | Gabriel A. Fortuna has a strong focus on environment law. He has… | View Profile |
| | Mr Rodrigo F García | An expert in procedure law, he specializes in commercial and corporate law… | View Profile |
| | Mr Pablo Garcia Morillo | Pablo García Morillo specializes in business and corporate law and his professional… | View Profile |
| | Mr Pablo Gayol | Pablo J. Gayol specialises in international trade and has particular expertise in… | View Profile |
| | Mr Gustavo P Giay | Gustavo P. Giay specialises in IP litigation and leads the work of… | View Profile |
| | Mr Gabriel Gotlib | Gabriel Gotlib specializes in tax, corporate and financial law. He has broad… | View Profile |
| | Fernando Hernández | Fernando Hernández specializes in corporate matters, finance, capital markets and insolvency. His… | View Profile |
| | Mr Sebastián M Iribarne | Sebastián M. Iribarne specializes in banking, finance and corporate law. His practice… | View Profile |
| | Mr Walter C Keiniger | His practice involves counseling local and foreign companies in the design, planning… | View Profile |
| | Mr Diego S. Kelly | Diego S. Kelly provides full employment advice to multinational and local corporations,… | View Profile |
| | Mr Diego Krischcautzky | His practice is focused on commercial, corporate and insurance law. He has… | View Profile |
| | Mr Juan M. López Mañan | Juan M. López Mañán specialises in trademarks and domain names and has… | View Profile |
| | José María Llano | His practice has focused on Labor and Social Security Law and he… | View Profile |
| | Mr Luis E Lucero | He practices law in the fields of natural resources (with a focus… | View Profile |
| | Mr Francisco A Macias | Francisco A. Macías specializes in oil & gas, power, public services, infrastructure,… | View Profile |
| | Héctor Mairal | An expert in administrative and business law, he has been involved in… | View Profile |
| | Ms Cecilia M Mairal | Her professional practice is centered on giving companies and banks general advice… | View Profile |
| | Mr Gabriel G Matarasso | His areas of specialization include corporate, commercial, finance and capital markets, both… | View Profile |
| | Mr Alberto D Q Molinario | Alberto D. Q. Molinario has more than 30 years' experience. He specialises… | View Profile |
| | Mr Fernando M Montes de Oca | He is specialized in litigation and dispute resolution in the civil and… | View Profile |
| | Mr Gustavo Morales Oliver | Gustavo Morales Oliver specializes in advising international clients on Compliance & Investigations… | View Profile |
| | Mr Martín J. Mosteirin | Martin provides legal advice (both contentious and non-contentious) to leading multinational companies on… | View Profile |
| | Mr Luciano M Ojea Quintana | He specializes in banking, commercial and corporate law and in capital markets.… | View Profile |
| | Mr Ricardo A Ostrower | Ricardo A. Ostrower is the head of the Litigation and Arbitration Department in… | View Profile |
| | Mr Alfredo M O'Farrell | Alfredo specializes in general corporate and company law, M&A, privatizations, "shareholders disputes"… | View Profile |
| | Mr Miguel O'Farrell | Miguel O'Farrell joined Marval, O'Farrell & Mairal in 1963 and as a… | View Profile |
| | Javier Patrón | Javier Enrique Patrón is responsible for the firm's labor and social security… | View Profile |
| | Mr Arturo Pera | Arturo Pera joined Marval in 2016 as Of Counsel in the Oil… | View Profile |
| | Mr Iván A Poli | Iván Poli specialises in IP law and advises foreign and domestic clients… | View Profile |
| | Horacio García Prieto | He is an expert on tax and customs law and has advised… | View Profile |
| | Ms Iris V Quadrio | Iris V. Quadrio specialises in IP law, with extensive experience advising domestic… | View Profile |
| | Mrs Barbara V Ramperti | Bárbara Ramperti specializes in commercial and corporate law. She has advised clients… | View Profile |
| | Mr Leonardo G Rodriguez | Leonardo G. Rodríguez is a mining specialist with more than 15 years'… | View Profile |
| | Mr Juan Pablo Rothschild | Specialises in tax and customs planning and litigation | View Profile |
| | María Lorena Schiariti | As a specialist in Administrative Law, she works in matters of great… | View Profile |
| | Mr Pedro Serrano Espelta | Pedro Serrano Espelta specializes in corporate law, M&A, Oil & Gas and… | View Profile |
| | Mr Roberto Silva Jr | He specializes in corporate, commercial and banking law. Within his area of… | View Profile |
| | Hernán Slemenson | Hernan Slemenson has participated as legal advisor in a broad range of… | View Profile |
| | Mr Rodrigo Sola Torino | Rodrigo Solá Torino's practice focuses on advising in labor & employment matters,… | View Profile |
| | Mr Santiago Soria | Santiago Soria has vast experience in complex commercial litigation, including disputes among… | View Profile |
| | Mr Enrique M Stile | He specializes in labor and employment law. His practice in the firm… | View Profile |
| | Mr Fernando M Vaquero | Specialises in taxation issues related to M&A, financing, business restructuring, real estate… | View Profile |
| | Mr Enrique Veramendi | He provides advice on public law, economic regulation and administrative contracts to… | View Profile |
| | Mr Facundo Viel Temperley | A member of the Litigation Department, he specializes in procedural law and… | View Profile |
| | Andrés Villarreal | Andrés Villarreal has unique experience in mining M&A and the acquisition of… | View Profile |
| | Mr Santiago del Rio | Santiago specialises in competition law and has recently handled merger control matters… | View Profile |
Staff Figures
Other fee-earners : 265 Total staff : 618
Languages
Chinese English French German Hebrew Italian Korean Portuguese Spanish
Other
Partners : 64
Top Tier Firm Rankings
Firm Rankings