EC Rubio > Mexico City, Mexico > Firm Profile
EC Rubio
Offices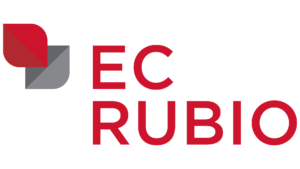 EC Rubio
RIO DUERO 31, COLONIA CUAUHTEMOC
MEXICO, D.F. 06500
Mexico
EC Rubio > The Legal 500
Rankings
EC Rubio
's international trade offering covers a broad range of matters, and is respected for its knowledge of anti-dumping, countervailing duties, and safeguard measures, while also offering solid expertise in trade remedies, IMMEX, Prosec, export promotion programs, rules of origin, and customs and origin audits. Name partners include Mexico City's
Eduardo David
and
Juan Carlos Partida
, along with
Fernando Holguín
 and
Felipe Mendoza
in Ciudad Juárez.
Advising clients in the automotive, manufacturing, mining and maquila industry sectors in particular,
EC Rubio
is a well known presence in the labour sector and clients highlight that
'the advice provided by the office is on-point for the needs of the business, comprehensively covering several aspects to consider
'. The team has vast expertise in collective bargaining agreements for local and international clients but has been particularly active of late handling corporate restructurings (in order to comply with new Mexican labour regulations regarding outsourcing reform), as well as in litigation related to high-level employment terminations. The team is co-led by
Javier Canseco
, who is based in the Queretaro office and advises on an array of issues, including litigation, executive compensation, employee benefits, M&A-related labour due diligence, and union relations; Mexico City practice head
Perla Arreola
, who specialises in employers counselling, particularly regarding the prevention of labour conflicts and litigation; and
Isaac Corral-Manjarrez
in Ciudad Juarez, who frequently undertakes labour litigation before the Local Board of Conciliation and Arbitration, as well as manging amparo proceedings before the Federal Courts.
Practice head(s):
Javier Canseco; Perla Arreola; Isaac Corral
Testimonials
'Super professionals the advice provided by the office are on-point for the needs of the business, and comprehensive covering several aspects to consider.'
'The firm's team is constantly informed and updated on the matter, the advice it provides is good, concise and of excellent quality. Specifically, Lic. Perla Arreola and Lic. Juan Carlos Partida, took the time to get to know us as a client to provide tailored advice. Always available for any query.'
'Their knowledge of various topics is very broad and they always offer solutions with ethics and professionalism.'
'Standout for their ethics, professionalism and timely responses.'
'Javier Canseco was extremely helpful in a difficult leadership termination, personally handled the termination, and provided additional areas to consider and investigate. He was responsive, available to various levels of our management, and effective in resolving the problem. Javier is a gentleman and wonderful to work with!'
EC Rubio
is both well positioned and well regarded in terms of the mining sector where it has standout strength, regular participating in significant mining projects, and assisting a considerable array of primarily international listed-companies including Alamos Gold, Centerra Gold, One World Lithium and Consolidated Zinc. The offering covers cover all facets of a mining company or project's operation, including a due diligence process that considers all aspects related to mining claims, along with transactional and financing matters. The team also participates actively and directly in community and mining negotiations. Clients highlight the practice as
'very professional in energy matters and with an excellent update of mining issues and knowledge of the law in this matter
'. Practice head
Pablo Méndez
focuses on mining and corporate/M&A, as well as civil, commercial, and banking litigation. Key support is provided by senior associate
Alejandro Guerra
, who handles mining, agrarian, environmental and administrative law matters, as well as civil and commercial litigation.
Testimonials
'Very professional in energy matters and with an excellent update of mining issues and knowledge of the law in this matter.'
'Professionalism and honesty in handling matters. Extensive knowledge, Lic. Pablo Mendez.'
Key clients
Proesmma
Alamos Gold
GoGold
Centerra Gold
Consolidated Zinc
Orion Financial
United Minerals
Jadar Resources
One World Lithium
Work highlights
Advised GoGold Inc on the expansion of Los Ricos mining project with the acquisition of 14 mining concessions.
Advised Alamos Gold on the execution of mining and construction service agreements.
Advised Alamos Gold on the acquisition of "Los Venados" mining project, located in Sonora, Mexico.
EC Rubio
has a lengthy track record advising multinational corporations doing business in Mexico in a wide variety of industries, and is particularly adept at handling cross-border work, providing legal support on the Mexican aspects of multi-jurisdictional transactions. Derived from its strong international trade practice, the team boasts solid expertise in the maquiladora industry, advising clients primarily drawn from the automotive, industrial and logistics services industries. The bulk of the practice group is located in Ciudad Juarez, notably, practice-head
César Ochoa
and
Daniela Flores
; but also enjoys a strong presence in Mexico City led by
Eduardo David
, and in Querétaro, under the direction of
Sergio De La Rocha
.
Practice head(s):
César Ochoa; Sergio De La Rocha
Key clients
Electrolux
Foxconn
TE Connectivity
Brady Corporation
Regal Rexnord
TriMas Corporation
International Paper
Sonoco
CommScope
KNW Co., Ltd.
Sika
MS Group
TS Tech Co., Ltd
Oatey
Zircon Corporation
Work highlights
Advised MS Group Holdings on its $3m acquisition of a 40% interest in BRH2.
Represented Ridgemont Equity Management as Mexican counsel on its investment into SEKO Global Logistics Network.
Planned and coordinated the restructuring of the Mexican entities of  TriMas located in San Miguel Allende, Guanajuato.
Operating from the firm's six offices across the country,
EC Rubio
's tax practice has a solid reputation principally for its expertise in the maquiladora industry, the interpretation and application of tax treaties (including the analysis of permanent establishment), and the taxation of residents and expatriates to avoid double taxation. The 10-strong department, which is also very comfortable handling litigious mandates, is led by partners
Arturo Bañuelos
(tax and administrative law) in Mexico City, and
Felipe Mendoza
(in Ciudad Juárez), who has a focus on tax planning, with a high specialisation in the maquiladora industry.
Fernando Holguín
, also in Mexico City whose practice is centred on taxation, customs and international trade, provides key support to the team.
Practice head(s):
Arturo Bañuelos; Felipe Mendoza
EC Rubio >
Firm Profile
EC Rubio is a full-service Mexican law firm specializing in national and international business transactions in the industrial sector and foreign investment. With six offices covering Mexico's most important industrial regions, over 90 attorneys, and 50 years of experience, it is one of Mexico's ten largest law firms. Clients range from medium-sized companies to international Fortune 500 companies, in the following sectors: aerospace, agroindustry, automation, automotive, e-commerce, energy, financial, food and beverages, hospitality, insurance, manufacturing, petrochemical, ports and maritime, pharmaceutical, technology, transportation and logistics.
Main areas of practice
Administrative law: The firm advises foreign and domestic entities as part of their necessary business interactions with Mexican administrative authorities. Attorneys are experienced in the processing of amparo suits and in resolving disputes between clients and government entities through administrative litigation.
Banking and finance: The firm has represented many institutional lenders and users of corporate financing in structuring complex transactions domestically and internationally. It advises clients in acquisition finance, asset-based facilities, cross-border investments, and both new and established financial structures and transactions.
Corporate/M&A: The practice is one of the most active of the firm. It deals with corporate governance, corporate restructuring, foreign investment, private equity, start-ups, business expansion, joint ventures, M&A's, divestitures, buy-outs, commercial contracts and day-to-day business transactions.
Criminal, civil and commercial litigation: The practice is staffed by litigators with a solid record of high-stakes, high-profile victories, years of experience and substantive knowledge. The firm handles complex cases in state and federal courts throughout the nation and before administrative agencies and international arbitration panels.
Energy: The firm represents domestic and international energy industry clients in a wide array of transactions, including financial institutions, developers, sponsors, insurance companies, contractors, investors, developers, operators and suppliers.
Government contracts: The practice assists clients in public tenders for the acquisition of assets and services. Attorneys also advise and represent clients in procedures for the awarding of contracts, concessions and authorization for the development of infrastructure projects.
Immigration: We keep our clients informed about changes in criteria of immigration and consular authorities. We have developed audit procedures to verify that companies promptly comply with all legal requirements in case of inspections by immigration authorities.
Infrastructure: The firm advises clients in connection with the development of large scale projects, including power, toll-roads, transportation, ports, petrochemical, and water, as well as in connection with the finance sale and acquisition of infrastructure projects. The firm has represented governmental entities in the structuring of different types of infrastructure projects through concessions, PPP's and multiannual service agreements.
Intellectual property: Attorneys have experience in the enforcement of IP rights through litigation and other procedures. They assist clients in all phases of IP protection.
International trade and customs: The firm's lawyers have substantial expertise in antidumping, countervailing duties, and safeguard investigations. Also, its attorneys specialize in NAFTA law, including chapter 19 panel reviews, origin determinations, and advanced rulings. The attorneys represent clients on matters related to IMMEX (maquiladora) and Prosec programs, free trade agreements, private rulings, rules of origin, customs audits and origin audits.
Labour and employment: The focal point in labor services rendered by the lawyers of EC Legal Rubio Villegas is to prevent litigation, economic contingencies and consequences that may affect your labor environment, and could expose your assets, productivity and stability to unnecessary risk. The firm measures and corrects labor risks, through labor audits, which allow it to solve daily problems through permanent advice programs.
Mining: Legal advice for the negotiation of exploration and/or exploitation concessions of mining lots is one of the firm's specialities. Attorneys also advice on procedures to comply with administrative obligations related to mining concessions and applicable regulations.
Notarial: Our firm is proud to be the only full-service law firm in the country in which two of its partners are Notaries Public, authorized to perform official Notarial activities. To our clients, this translates into an unrivaled notarial formalization infrastructure, which ensures a cost and time efficient discharge of their Notarial work.
Real estate: The firm understands the importance of maximizing the value of real estate investment in your company. The firm assists clients in selecting and acquiring land for location or relocation of all types of projects, including plants, manufacturing facilities, retail properties, office complexes, sports facilities, resort properties and headquarter buildings.
Tax litigation and consulting: The tax department has extensive experience advising clients from a national and an international tax perspective, as well as in litigating against tax determinations in federal and local courts. From the tax effects of employee benefits, to the tax consequences of international reorganizations and stock sales, its tax attorneys provide expert legal advice on a wide variety of tax topics for individuals or multinational enterprises.
Languages
Spanish English
Other
Partners : 36