Winston & Strawn LLP > Dallas, United States > Firm Profile
Winston & Strawn LLP
Offices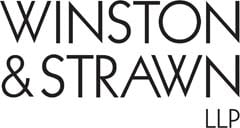 Winston & Strawn LLP
250 1 N.HARWOOD STREET
17TH FLOOR
DALLAS
TEXAS
United States
Winston & Strawn LLP > The Legal 500
Rankings
Winston & Strawn LLP
's experienced team of lawyers and technical staff represents clients in e-discovery, information governance and privacy matters. The department is highly active in litigation, and act as counsel at the state, federal, and international levels for a considerable number of market-leading clients. Team leader
John Rosenthal
, based in Washington DC, is well-regarded for his expertise in e-discovery, privacy, and data security. Rosenthal covers antitrust, commercial litigation, trade regulation and IP counselling matters. Houston-based
Sheryl Falk
focuses on data security, internal investigations, computer forensics, and trade secret litigation, and co-chairs the firm's global privacy and data security practice. Also key are of counsel e-discovery attorney
Matthew Poplawski
, who is based in Chicago, and senior e-discovery attorney
Jason Moore
, in DC. Poplawski specializes in reducing recovery costs and risks through the design and implementation of e-discovery blueprints, while Moore advises clients on preservation obligations, analytic document review technologies, and discovery sanctions.
Bobby Malhotra
 joined the Los Angeles office in November 2022 from
Munger, Tolles & Olson
, where he was co-leader of the information governance and e-discovery practice.
Dan Webb
–
Winston & Strawn LLP
. One of the most distinguished and sought-after trial lawyers in the US, Chicago-based
Dan Webb
's practice focuses on major commercial, civil, regulatory, and white-collar criminal cases. Achieving an abundance of success in 2022, Webb obtained a complete plaintiff verdict and $100m in damages for Versata Software in its trade secrets litigation against Ford Motor Co. in November. Webb also served as Special Prosecutor in State of Illinois v Jussie Smollett, a high-profile successful prosecution of the actor in Chicago regarding felony charges.
Abbe Lowell
–
Winston & Strawn LLP
. Co-chair of the firm's white collar, regulatory defense and investigations practice,
Abbe Lowell
regularly represents high-profile corporate and individual clients in matters of national and international significance. Lowell has recent victories in abundance, one of which involved successfully defending Matthew Grimes against criminal charges of being an unregistered agent of a foreign government, securing a complete acquittal from the Jury. Lowell is based out of Washington DC.
Tom Melsheimer
–
Winston & Strawn LLP
. A thriving practice which balances both public service as a federal prosecutor and private practice,
Tom Melsheimer
's practice focuses on a broad array of areas including white-collar defense and government investigations, antitrust, environmental, securities, and IP litigation. 2022 proved to be another impressive year for Melsheimer, who in April achieved a complete acquittal for Davita CEO Kent Thiry, involved in a criminal non-solicitation case which alleged a labor-related "no poach" illegal agreement. Melsheimer's practice is based in Dallas.
George Lombardi
–
Winston & Strawn LLP
. In Chicago,
George Lombardi
is highly active in significant and often precedential cases across a broad range of areas which includes IP, bet-the-company, antitrust, and consumer protection; with an equally broad sector focus that spans from life sciences and pharmaceuticals to consumer products and tobacco. In a recent standout matter before Oregon state court, Lombardi achieved a unanimous jury verdict for Monsanto Company in a Roundup product liability trial, the most widely used herbicide in the world.
Jeffrey Kessler
–
Winston & Strawn LLP
. In New York,
Jeffrey Kessler
has litigated and tried on numerous landmark antitrust and sports cases, recording several high-profile wins in recent years against sporting bodies including the NCAA. 2022 continued in a similar vein as Kessler co-led a team which defended WME Sports, a subsidiary of Endeavor, against tortious-interference claims filed by competitor Excel Sports Management.
With experience in handling a range of market-significant transactions from across the sector, Winston & Strawn LLP's multidisciplinary energy & infrastructure industry group offers 'specialists in nearly every related discipline needed for a large deal in this space, and a deep bench of associates' to its domestic and international clients. The group is co-lead by transactional lawyer Mike Pikiel and Rich Shutran, both based in New York, and Mike Blankenship in Houston. Shutran is well-versed in finance and development work, while Blankenship is noted for his expertise in M&A. Based in New York, and representing a range of strategic and financial participants in complex transactions, Jonathan Birenbaum's 'knowledge of the subject matter is at the top of the field'. On the West Coast, Laurae Rossi stands out for her work in project finance and debt transactions. Financing experts Hao Huang, who was promoted to partner in 2022, and Anne Gibbons, are also noted. All three lawyers are based in Los Angeles. Relevant team changes in 2022 include the arrival of Thomas Millar in Washington DC from Willkie Farr & Gallagher LLP, who is well-versed in regulatory matters, and Houston-based financing expert Ryan Hunsaker from Vinson & Elkins LLP. San Francisco's Tom Solomon and Alex Niebruegge from the Houston office are among the lawyers that left the practice in 2022.      
Among the clients advised by the team at
Winston & Strawn LLP
, which is praised for its '
legal expertise, experience, professionalism, strategic thinking and diversity
', are major players' associations, sports franchises and leagues, professional athletes, financial services firms with sport-industry clients, and intellectual property licensees/licensors. Alongside established strength in litigation, the firm also advises clients on transactional issues through every phase of development and financing matters. The trio leading the team out of the firm's New York office are prominent sports litigators
Jeffrey Kessler
,
David Feher
, and
David Greenspan
, with Kessler described as '
an exceptional attorney with whom you feel like you are in the best possible hands
'.
Jason Goldstein
, also based in New York, is a key team member when it comes to transactions and is experienced in handling multi-use sports stadium and arena transactions. Associate
Adam Dale
, also in New York, is a key name to note for litigious matters.
Winston & Strawn LLP
is home to seasoned corporate law attorneys, who often collaborate with the antitrust, employment, IP and tax practices on complex M&A mandates. The team, whose sector breadth covers tech, energy, healthcare, logistics and manufacturing, is a go-to choice for sellers engaged in upper middle-market transactions.
Matthew Costigan
is sought out by public and private companies, private equity sponsors and their portfolio companies for his wealth of experience in the full spectrum of M&A matters; he oversees the practice that is primarily based in Chicago.
Oscar David
acts for clients from the worlds of manufacturing, private equity, pharma and technology in high-value and middle-market M&A.
Matthew Bergmann
is a skillful capital markets, M&A and private equity practitioner, while
Steven Gavin
often counsels on corporate governance issues. As a result of Florida's tremendous growth in M&A activity and private equity firms, the firm has recently expanded in the jurisdiction. Former co-head
Uri Doron
and
Katie Blaszak
 are no longer at the firm.
Winston & Strawn LLP
 is particularly well-known for its cartel litigation capabilities, and the team routinely defends executives and corporates in cartel trials and enforcement proceedings. The team has successfully secured favorable outcomes for its clients in a range of high-profile cartel matters, including the broiler chicken, auto parts, and cathode ray tube investigations. The practice is jointly headed by
Eva Cole
 and
Jeffrey Kessler
, based in the firm's New York office. Cole is an experienced cartel litigator whose practice principally focuses on international cartel investigations, acting for clients in a wide range of jurisdictions, while Kessler takes the lead on complex antitrust litigations before the Supreme Court. Also in New York is
Jeffrey Amato
, who advises on multijurisdictional investigations. Chicago-based litigator
Jim Herbison
has a highly active practice, most notably leading on cases in the broiler chicken sector, while Washington's
Heather Lamberg
 handles internal investigations as well as counselling on cartel-related compliance matters.
Winston & Strawn LLP
continues to be a first point of contact for high-profile corporations and their senior executives, who often turn to the firm in matters of cross-border investigations and regulatory defense. New York's
Suzanne Jaffe Bloom
acts as global co-chair of the group together with
Abbe Lowell
, who is active in both the New York and Washington DC office.
Jack Knight
in Charlotte as well as Chicago-based
Steven Grimes
 are further key contacts and have both previously served as Assistant US Attorneys.
Dan Webb
, also in Chicago, is noted for his in-depth trial experience which spans civil, regulatory, and white-collar criminal cases. Hailed as
'a legal rock star'
,
Jeffrey Steinfeld
is based in Los Angeles and sought out by clients for his know-how in criminal insider trading and securities fraud. Another noteworthy Los Angeles-based practitioner is
Angela Machala
, who advises corporate and individual clients on investigations and regulatory enforcement actions, and represents them in state and federal litigation. In San Francisco,
Pamela Davis
 is rated for her know-how relating to FCPA and anti-corruption matters.  
Winston & Strawn LLP
handles a broad range of commercial suits for clients from agriculture, financial services and the media and entertainment industry. The complex commercial litigation practice is co-chaired by
Amanda Groves
in Los Angeles and
Thomas Walsh
 in Dallas. In Chicago,
Stephen D'Amore
and
George Lombardi
co-chair the litigation department. D'amore focuses his practice on breach-of-contract matters and RICO violations while Lombardi is a patent specialist who recently represented Monsanto in cancer suits relating to a herbicide produced by the multinational.  In Chicago,
Dan Webb
  is a renowned trial lawyer who was recently retained by Fox as lead trial counsel in a defamation suit brought by Dominion Voting Systems. Houston-based Paula Hinton is an esteemed litigator who recently won a 5th circuit victory for Occidental Petroleum in a suit related to a profit-sharing clause in the Ecuadorian constitution. Also in Houston,
Denise Scofield
is a business disputes litigator who is currently representing Schlumberger Technology in a broad array of oil and gas disputes. Chicago-based product liability specialist
Kimball Anderson
is also a name to note.
Drawing upon its traditional overarching trial skills, at first instance and appellate level, as well as a growing capability throughout the life cycle of product liability/mass tort mandates,
Winston & Strawn LLP
is a popular choice for consumer brands seeking robust representation in often high-stakes matters throughout the litigation continuum. Praised for its '
strategic, practical and technically knowledgeable'
advice, the firm is adept at trying cases throughout the country, including in many plaintiff-friendly jurisdictions, including Florida, a geographical location where the firm, following the opening of its Miami office in May 2022, is now better-positioned to act. The 'e
xtremely experienced and strategic'
class action expert
David Coulson
, who joined the firm in May 2022 from
Greenberg Traurig LLP
, spearheads the litigation efforts from the nascent Miami office and is one of several notable new hires, while New York-based
Terrence Dee
 is a major fillip for the practice in light of his aptitude and experience of co-ordinating large product liability MDLs and class actions. Chicago-based partners
Dan Webb
and
George Lombardi
provide real gravitas to the practice, as a result of their extensive trial experience across a myriad product liability/mass tort matters, the latter who continues to act as trial counsel to Monsanto in its Roundup product liability litigation. San Francisco-based
Sandra Edwards
chairs the product liability and mass tort practice.
Drawing upon a deep bench of litigators, including many prolific first-chair trial lawyers,
Winston & Strawn LLP
is a popular choice for clients seeking a robust, yet highly strategic defense, against high-stakes toxic tort-related matters. The scope of the work is broad, encompassing mandates in the pharmaceutical space, including as it relates to the opioid MDL and the infant formula litigation; environment and energy, including cases involving the release of hazardous substances and groundwater contamination; and the transportation sector. Spearheaded by Chicago-based
George Lombardi
and practice chair
Sandra Edwards
in San Francisco, the firm's role as trial counsel to Bayer in relation to the legacy Monsanto product Roundup continues to be one of its highest-profile mandates and continues to elicit successes in various jury trials throughout the country.
Denise Scofield
in Houston has an excellent track record handling environmental and toxic tort disputes involving allegations of groundwater, soil and air contamination; she has particular expertise representing clients in the energy sector where she is able to bring added insight to bear as a result of former in-house role at a global oil and gas company.  
Winston & Strawn LLP
's '
diligent'
  energy & infrastructure group is co-chaired by Latin American transactions specialist
Rich Shutran
and experienced transactional lawyer
Michael Pikiel
. The team is especially active on the lender side of major traditional and renewable energy transactions.
Pikiel is also co-chair of the firm's project finance practice group, a role he shares with
Alan Hoffman
, a resourceful lawyer who is highly experienced in sports facilities financings. Fellow sports specialist
Jason Goldsteinn
recently provided key support to Hoffman in the firm's representation of Oak View Group in the renovation of the Climate Pledge Arena. In Los Angeles,
Laurae Rossi
is a renewables debt transactions expert who is renowned for her ability to handle a prodigious amount of cases. Adding depth to the team's debt financings expertise is
Hao Huang
, who is also based in Los Angeles. Further recommended is Miami-based
Richard Puttré
who chairs the Latin America projects team. All lawyers mentioned are stationed in New York unless otherwise specified.
Winston & Strawn LLP
's structured finance practice has strength in a number of niche market fields, resulting in the team being a key point of contact for many clients looking for focused, experienced expertise. The group demonstrate expertise in Property Assessed Clean Energy (PACE) bonds and residential and commercial projects, and also provide counsel to market lending platforms regarding formation, regulatory compliance and portfolio securitization. Furthermore, the practice is extremely knowledgeable of transportation finance issues and assets, including aircraft engines, railroad rolling stock and land-based fleets.
Francisco Flores
and
Chris Gavin
, who joined the firm from
Cadwalader, Wickersham & Taft LLP
in March 2023, co-head the practice from Los Angeles and New York respectively, with the former focusing on automobile leases, commercial and residential mortgages and solar energy receivables, and the latter on CLOs and esoteric asset finance and securitization. Chicago's
Nolan Bolduc
is active in matters regarding secured and unsecured credit facilities and works alongside
Michael Mullins
who regularly counsels alternative asset managers, captive finance companies and hedge funds.
Eunice Chay
is active on a range of matters from the Los Angeles office, including the firm's leading PACE financing work.
The team at
Winston & Strawn LLP
 utilizes the bench strength of its global presence to represent entertainment and digital media companies including household name Hasbro, and major corporates in telecoms, financial services, publishing, and beverages involved in high-value infringement litigation. The practice is led by
Michael Elkin
 in New York, who brings expertise to disputes involving the streaming of motion picture, television, and music properties,
David Enzminger
 in Los Angeles, who specializes in technology litigation, and
Jennifer Golinveaux
 in San Francisco, who, along with Elkin, defends internet service providers against secondary liability claims for infringement brought by their subscribers.
Erin Ranahan
in LA advises music and film clients on a wide range of copyright infringement matters and the safe harbor provisions of the DMCA. Of counsel
Robert Vlasis
 in Washington DC joined from
Weil, Gotshal & Manges LLP
in June 2022. Of counsel
Ryuk Park
in Silicon Valley joined in September 2022 from an in-house position. Partner
Paul Salvaty
 in Los Angeles joined from
Hogan Lovells US LLP
 in March 2022. Recent partner departures include
Michael Nutter
 in August 2022 and
Merritt Westcott
 in September 2022.
The intellectual property practice at
Winston & Strawn LLP
acts across patent litigation, regularly representing companies in the tech and pharma sectors, offering patent knowledge covering semiconductor design, consumer electronics, wired and wireless networking, industrial machinery, and telecom standards, among others, supported by a number of key team members with technical degrees. The expertise of the team further lies in handling litigation before the Patent Trial and Appeal Board. In line with the increase in ITC and district court proceedings, the practice continues to expand, with the arrival of
Barry Shelton
and
Bradley Coburn
from
Shelton Coburn
 in Dallas,
Brian Ferguson
and
Robert Vlasis
formerly of
Weil, Gotshal & Manges LLP
in Washington DC, and
Ryuk Park
from video-game company Krafton Inc in California.
David Enzminger
and
Nimalka Wickramasakera
co-head the practice, operating out of the firm's Los Angeles office. Chicago-based
George Lombardi
is vastly experienced in patent trials as a first-chair attorney.
Winston & Strawn LLP
 advises various clients on the full spectrum of employee benefits services, encompassing M&A, health and welfare benefit plans and qualified retirement plans, amongst others. Chicago-based joint practice head
Joe Adams
has a wealth of expertise that includes the drafting and operation of 401k plans and incentive compensation arrangements. Alongside him,
Scott Landau,
who is active in the firm's New York office, has a particular focus on acquisitions, divestitures, and restructurings for both private and public clients. Also in New York,
David Rogers
is a vastly experienced figure within the team and remains highly active.
Winston & Strawn LLP
handles litigious advertising matters across a broad spectrum of sectors, though it is particularly well-regarded for its expertise in the food and beverage industry, with the team regularly acting in consumer class action cases relating to mislabeling, false advertising, and failure to properly disclose ingredients.
Ronald Rothstein
chairs the practice from Chicago, and has significant experience advising on false advertising, trademark, and domain name cases in federal courts across the US. In Los Angeles,
Amanda Groves
co-chairs the firm's complex commercial litigation group and is noted for her expertise in labeling and advertising disputes, with particular expertise in the food and beverage space, while
Gayle Jenkins
chairs the class actions practice;
Shawn Obi
was recently promoted to partner and has experience handling consumer protection class actions in the financial services sector.
Dan Blouin
has particular experience defending false advertising class actions, while associate
Sean Suber
 is also noted for his experience in advertising and commercial litigation, both of whom are based in Chicago.
'
Recognized as one of the best maritime law firms in the sector
',
Winston & Strawn LLP
's full-service Washington DC-based practice is widely respected for its ability to handle maritime issues involving US government policy, legislation, regulations, enforcement work, transactions, and litigation. Its specialisms cover acting for port authorities and marine terminal operators in a range of disputes before the Federal Maritime Commission. Clients notably benefit from the group's ability to leverage its colleagues' expertise in both the US and Europe for cross-border matters, and the department also routinely works alongside members from the firm's appellate, Foreign Corrupt Practices Act, global trade, and labor and employment practices. The recent track record of maritime and admiralty practice chair
Charlie Papavizas
includes high-stakes maritime regulatory and litigation work; Papavizas is also experienced in representing maritime clients before federal agencies, such as the US Coast Guard, the US Maritime Administration, and the US Congress.
Bryant Gardner
's expertise includes maritime government contract negotiations and disputes, Shipping Act and Federal Maritime Commission litigation, and Jones Act compliance work.
The team at
Winston & Strawn LLP
is
'incredibly effective in their litigation abilities'
, providing
'excellent legal advice and representation'
particularly across the sports and financial sectors. The firm is also well-versed in antitrust matters relating to the tech and food and beverage industries. The team is headed up by New York based attorneys
Jeffrey Kessler
, who frequently acts as lead counsel in high profile sports and intellectual property antitrust litigation and
Eva Cole
, whose practice focuses on international cartel investigations and class actions, representing clients in the electronics, sports, retail, and private equity industries. In the firm's Chicago office is
'skilled lawyer'
James Herbison
 who offers significant experience in antitrust litigation involving price fixing and monopolization claims.
Heather Lamberg
in Washington DC is noted by clients, representing both plaintiffs and defendants in matters concerning predatory pricing, bundling, tying, unfair competition, leveraging as well as monopolization and price fixing claims. New York-based David Greenspan is another name to note.
Staci Yablon
and
Robert Sperling
left the firm in August 2022.
Winston & Strawn LLP
handles an array of disputes with an international component, with a focus on white collar and regulatory investigations and  numerous DOJ matters. Co-chair of the white collar, regulatory defense and investigations practice,
Abbe Lowell
, who is based in Washington DC, has represented several key clients including the Kingdom of Morocco, in relation to both criminal and regulatory investigations. The firm is co-chaired by
Jeffrey Kessler
and
Dan Webb
, based in New York and Chicago respectively. Webb is chief trial counsel defending Boeing against numerous product liability cases and Kessler is predominantly active in antitrust and cartel matters, as well as cross-border sports law issues. San Francisco's
Pamela Davis
has led numerous FCPA and global investigations for multinational clients in white collar and regulatory defense cases.
Marcelo Blackburn
, based in New York, is a key contact in Latin American transnational disputes and
Christopher Man
, in Washington DC, is experienced in international white-collar defense along with
Mariana Pendás
.
Winston & Strawn LLP
's securities litigation practice has a significant cadre of lawyers who handle deal-related cases, including major trials in the Delaware Court of Chancery. Practice head
James Smith
 in New York is '
a titan in this space and has practised at the top of this field for decades
'. Clients also note that chair of firm's Los Angeles litigation practice
John Schreiber
 '
has great presence and judgement, plus wonderful writing, presentation and client-management skills
'. The firm is heavily involved in SPAC-related cases and
Matthew DiRisio
in New York, who is '
a strong performer and can write with the best of them
', is active in Delaware cases in this space. Chicago-based
William O'Neill
 is '
best-in-class in terms of business partnership, communication and service
'.
With strong core product liability expertise and also able to provide enhanced resources by virtue of its accomplished commercial litigation team,
Winston & Strawn LLP
has the strength-in-depth to handle large-scale MDLs and class actions for life sciences clients throughout the litigation process. The firm has a successful record both at first instance and at an appellate level, an approach that has elicited excellent results at an early stage through effective dispositive motions and in trials before juries. Although he is best-known for his work on patent-related disputes, esteemed trial lawyer
George Lombardi
has also had numerous victories in jury trials in product liability matters, as has San Francisco-based team head
Sandra Edwards
.
Winston & Strawn LLP
 is '
highly skilled in securities litigation, with strong brief writing and client counselling skills',
 best known for representing companies in parallel or civil proceedings following governmental investigations,
qui tam
lawsuits, and other corporate trauma matters in heavily regulated sectors, such as healthcare and financial services. It also has a strong track record in challenging class certification in securities class actions, which is historically a challenging process.
James Smith
leads the securities litigation practice and '
instills confidence – he can be put before senior management and board with confidence they will be impressed'
. Key partner
Matthew DiRisio
 provides '
accurate, practical advice delivered in a timely, efficient manner'
. Smith is currently representing global medical technology company Becton, Dickinson and Company in a securities fraud class action alleging that the company made material misrepresentations and omissions surrounding the regulatory status of its Alaris infusion pump.
Operating across the entire oil and gas value chain, Winston & Strawn LLP has a strong focus on the midstream markets and advises on financings and commercial agreements concerning gathering, transportation and marketing. Praised for its '
world-class commercial acumen
', other key areas of expertise include transactions involving interstate pipelines, crude oil gathering and LNG projects, in addition to handling mandates arising out of the oilfield services market. In the Houston office,
Mike Blankenship
, who focuses on corporate finance and securities law matters, co-chairs the energy and infrastructure industry group alongside New York-based
Mike Pikiel
and
Rich Shutran
. The Houston office is also home to 
Isaac Griesbaum
, who specializes in upstream and midstream oil and gas mandates, and
Chris Ferazzi
, who handles M&A and private equity work for exploration and oilfield services clients.
Rodney Moore
 and
Samuel Peca
 joined the Dallas office from
Weil, Gotshal & Manges LLP
 in May 2023.
The team at
Winston & Strawn LLP
is noted for its ability to
'think outside the box to develop practical and actionable solutions'
for clients' trade secrets issues, with a combination of intellectual property, labour, and litigation expertise noted across the team. The team handles high-value work, a noteworthy example being the $100m victory for Versata Software Inc. against Ford Motor Company wherein it was ruled trade secrets had been misappropriated. Los Angeles-based
David Enzminger
, Houston-based
Sheryl Falk
, and
Steven Grimes
, who is based in Chicago, are at the head of the practice.
Winston & Strawn LLP
 is highly specialized in handling complex M&A, qualified retirement plans and Title I investment advice for domestic and global clients. The firm demonstrates substantial expertise in the private equity space, consistently attracting major players such as Court Square Capital Partners and Veritas Capital. Chicago-based
Joe Adams
co-chairs the team, advising corporations on the drafting and operation of 401(k) and profit-sharing plans, while the other co-chair,
Scott Landau
, represents private equity firms and public companies in divestitures and restructurings from the New York office.
Jennifer Stadler
is also in New York, focusing on the design and implementation of equity and incentive compensation plans, while Chicago-based
Amy Gordon
supports clients on their self-funded and insured health plans.
Maria Kenny
handles executive employment agreements and welfare benefit plans from New York.
Bill Merten
 retired from the firm in 2022.
Integrated into the firm's wider capital markets practice group, the team at Winston & Strawn LLP is jointly led by capital markets and corporate governance expert Charlie Haag and Bryan Goolsby  who dedicates a vast proportion of his practice to the representation of public and private REITs. Under the pair's stewardship, the team acts on behalf of real estate operating companies, including private, non-listed and public REITs, alongside business development companies, on a diverse range of mandates including initial and follow-on public offerings of equity and debt securities, stock exchange compliance, corporate governance, tax structuring and UPREIT and DownREIT structures, among other issues. Key partner Kenneth Betts and Chicago-based real estate practice chair Andrew White are other important points of contact within the team. All lawyers mentioned are in Dallas unless otherwise specified.
Winston & Strawn LLP
represents clients in the full spectrum of tax controversy, with experience acting at all levels, from trials in the tax courts and district courts, to the US Courts of Appeals and Supreme Court. The team is led by civil and criminal tax enforcement expert and
Susan Seabrook
, who covers global tax controversy. Mastracchio works from Washington DC and New York, whereas Seabrook is based solely in DC. Other key names in DC include associate
Karl Kurzatkowski
, formerly of insurance company Allied World, and associate
Zachary Weit
, who was previously a judicial law clerk to a Judge of the US Tax Court.
Winston & Strawn LLP
's New York-based aviation finance team consistently acts for highly active finance and leasing companies on substantial capital markets, finance and restructuring work. Several of the group's matters involve team members from both the firm's US and European offices, and its advice covers aviation-secured loans and leases, from origination stages to bankruptcy, restructuring and enforcement phases. It also assists with complex asset and portfolio transactions and capital markets-structured financings. Clients additionally benefit from the team's expertise in the regulatory aspects of transactions, as well as high-stakes aviation finance-related disputes. The practice is co-led by leasing, lending, structured finance, private equity and fund formation expert
Peter Morgan
 and London-based transportation finance specialist
Mark Moody
. The group is further supported by fellow partners
David Gillespie
,
Carrie Hardman
and 
David Neier
, along with Washington DC's
Cari Stinebower
.
Winston & Strawn LLP
's transportation practice has a strong track record in representing railroads and rail equipment suppliers. Its expertise covers assisting rail companies with securing various easements, permits and rights of way. The group also has significant relationships with major automobile manufacturers, including Toyota Motor Corporation and General Motors Company, as well as several electric vehicle manufacturers, and trucking, transportation logistics and vehicle rental companies. In Washington DC, appellate partner
Andrew Tauber
is a highly rated authority on pre-emption matters, and his railroad sector experience includes litigating cases under the industry's relevant statutes. Over in Chicago,
Bill O'Neil
's experience includes handling numerous major cases for Hertz Corporation, and of counsel
Matthew Poplawski
assists with the e-discovery aspects of commercial litigation, multi-district product liability disputes, and regulatory investigations.
Brett Johnson
leads the firm's Dallas litigation practice.
Winston & Strawn LLP
's appellate practice is closely allied with its trial group, and its key partners are involved in cases in both spheres. Over the past year, the team secured several wins in state and federal courts of appeal. Most notably, it successfully represented Schlumberger when the Fifth Circuit affirmed a zero-recovery judgment in a $250m breach of contract dispute brought by Hess Corporation; Chicago-based department head
Linda Coberly
argued the appeal, while Houston-based counsel
Brandon Duke
took a lead role in the briefing. The group also includes Washington DC-based preemption specialist 
Andrew Tauber
and IP-focused
Brian Ferguson
, who recently joined in Washington DC from
Weil, Gotshal & Manges LLP
.
Winston & Strawn LLP
's international arbitration practice is valued by clients for its '
excellent substantive lawyers, who are also top-level case managers
'. In a significant development, the group boosted its Latin America expertise with the 2022 hire of
Gustavo Membiela
, who joined the firm's nascent Miami office from
Hunton Andrews Kurth LLP
. The extensive national group also benefits from its ability to lean on international platforms in London and Paris to handle multi-jurisdictional matters in venues across Asia, Europe and Africa. In Chicago,
Ricardo Ugarte
brings to bear over thirty years of experience in handling commercial and investment arbitrations. In Houston, associate
Imad Khan
'
always brings innovative solutions to the table
'.
Winston & Strawn LLP
has maintained its presence in investment grade and high-yield debt, convertible debt and other hybrid securities. It has a particularly strong record as underwriters' counsel. Real estate, technology, industrials, media, manufacturing, pharmaceuticals, financial services, energy, and food and beverages are key sectors of focus for the capital markets team. It has extensive experience in debt tender and exchange offers.
Carol Anne Huff
 co-chairs the capital markets group from Chicago, alongside
David Sakowitz
 in New York. Chicago partner
Cab Morris
is also an active member of the practice.
Winston & Strawn LLP
's practice is founded on a variety of equity offerings, from IPOs to spin-offs, carve-outs and SPAC transactions. In recent years, the firm has landed a series of major SPAC deals, including IPOs and business combinations. In 2022, it advised the placement agents on Allwyn Entertainment's business combination with Cohn Robbins Holdings Corp and represented the placement agents in ProKidney's business combination with Social Capital Suvretta Holdings Corp. Chicago partner
Carol Anne Huff
co-heads the capital markets group alongside
David Sakowitz
 in New York. Both are major figures in SPACs, as is the high-profile
Mike Blankenship
in Houston and New York partner
Jason Osborn
.
Winston & Strawn LLP
's offering to its middle-market lender clients encompasses refinancing work, senior term loans and revolving facilities, as well as leveraged and asset-based lending. In addition to a range of corporate borrowers, the firm primarily advises national banks such as Wells Fargo and also maintains a roster of alternative lender clients. Practice co-chairs
Patrick Hardiman
and
Michael Mullins
are based in Chicago, while co-chairs
William Brewer
and
Mats Carlston
work from New York. Key contacts across the US also include Dallas-based lawyer
Brian Jansen
as well as
Jason Bennett,
 whose office is located in Charlotte. The firm also welcomed partners
Sean Hilson
, from
Kirkland & Ellis LLP
in May 2022 and
Sanjay Thapar
from
Kramer Levin Naftalis & Frankel LLP
 in August 2022.
Ronald Jacobson
has retired.
Winston & Strawn LLP
's Houston-based oil and gas litigation practice is routinely involved in high-stakes litigation for prominent clients, such as BP and Occidental Petroleum. The fully-integrated team is well-placed to leverage the expertise of the firm's M&A, finance and tax departments, to advise on a wide range of energy mandates.
Hugh Tanner
chairs the firm's litigation practice, regularly appearing in mediations, arbitrations and disputes in the energy sector, while
Paula Hinton
 is often involved in bet-the-company commercial litigation in the oil and gas industry.
Denise Scofield
runs the litigation practice in Houston, handling business disputes and conducting internal investigations, as well as acting as counsel to clients in cases concerning crisis management.
Winston & Strawn LLP
has a focus on M&A with experience in fields ranging from electric generation, transmission, distribution and fuel supply.
Rich Shutran
is a partner in New York and is experienced in M&A transactions alongside finance and development work for clients including major developers and owners; he is based alongside
Mike Pikiel
handles transactions for clients in a range of projects, including project financings and acquisition financings, and
Jonathan Birenbaum 
who has represented both strategic and financial participants in complex transactions involving structures and assets.
Amanda Sewell
, based in Washington DC, is a name to watch for her focus on renewable energy and Latin America on M&A, finance, securities law compliance and capital markets.
Winston & Strawn LLP
's environmental law team is well versed in enforcement, compliance, and litigation and has a strong track record in air, water, and hazardous waste matters. The firm handles civil and criminal enforcement proceedings, Superfund cases and toxic tort claims and the team is led by Washington DC's
Jonathan Brightbill
and Chicago's
Eleni Kouimelis
. Brightbill is a veteran trial and appellate attorney and held a high position in the environmental department of the DoJ before joining the firm; he is experienced in in government enforcement actions and investigations, and regulatory challenges, while Kouimelis is an EPA alumna with considerable knowledge of environmental policy.
Winston & Strawn LLP
's employment group is headed by
Michael Roche
from Chicago, who has extensive experience in complex employment and benefits litigation as well as employment counseling. The firm's recent work includes achieving a well-publicized equal-pay settlement for players of the United States Women's National Team in a wage discrimination action. Other notable names include
Jason Campbell
in Los Angeles, who is experienced in wage and hour class actions.
Monique Ngo-Bonnici
departed the firm in March 2022.
Winston & Strawn LLP
specializes in data security by design litigation involving emerging technologies such as AI and IoT devices. The firm also works on overlapping trade secret and cyber theft matters. Specialist in computer forensic investigations
Sheryl Falk
, based in Houston, leads high profile cybersecurity breach and ransomware cases as well as trade secret investigations, also working on compliance mandates, data due diligence, and is a go-to advisor for data security considerations concerning new technologies.
Sean Wieber
, in Chicago, is an experienced litigator, who defends clients in class action cases. The depth of the practice is showcased by Chicago-based
Alessandra Swanson
's experience in counselling a range of clients, including healthcare, retail and media companies on compliance programs, breach responses and regulatory defenses.
Andrew White
 chairs
Winston & Strawn LLP
's global practice and is highly experienced counsel for private equity funds, hedge funds, REITs, developers and other institutional investors and operators in a wide variety of real estate transactional matters. In Dallas, key names include department head,
Billie Ellis
and fellow partners
Douglas Yeager
and
Jeffrey Smith
. Industrial, multifamily, manufactured housing, self-storage, and retail assets are key sectors of expertise.
Winston & Strawn LLP
's team handles the full range of life sciences mandates, including antitrust disputes, Hatch-Waxman litigations, and government investigations.
Reed Stephens
, who heads the practice from Washington DC, has a great deal of experience advising clients on FCA, anti-kickback, and Stark related cases, particularly in relation to fraud and abuse.
Nimalka Wickramasekera
divides her time between Los Angeles and Silicon Valley, handling all matters relating to patent and licensing disputes concerning medical devices and technology.
David Dahlquist
 has since left the practice to join the Department of Justice in August 2022, while
Sharon Desh
 joined the Chicago practice in February 2022, contributing her experience in commercial litigation and antitrust matters.
The '
incredibly collaborative, bright, and insightful
' team at
Winston & Strawn LLP
notably advises on the antitrust aspects of healthcare M&A, fraud and abuse issues involving criminal investigations, and contentious matters before administrative boards.
Reed Stephens
and
Amandeep Sidhu
 jointly lead the '
responsive, efficient
' team from Washington DC. Sidhu, in particular, exhibits varied expertise in contentious government investigations, whistleblower cases, and international risk compliance.
Guy Collier
often acts for universities and hospitals in affiliation negotiations between health systems.
David Dahlquist
 has since left the team to join the Department of Justice.
Winston & Strawn LLP
's '
highly knowledgeable and accessible
' practice is well-regarded for its advice on fund formation, covering an array of strategies, from venture capital and growth funds, to buyout funds, private credit, aviation and real estate. The team is also adept at advising institutional investors on their investments in private investment funds, secondary transactions, and co-investments. Sponsor separations and breakups, defaulting limited partners, fund restructurings and liquidity solutions are among the other expertise of the diverse practice group.
Meg Frey
leads the team from Chicago, with
Megan Devaney
and
Brad Mandel
further key contacts there.
Scott Naidech
and
Beth Kramer
represent the practice area in New York.
The private equity practice at
Winston & Strawn LLP
has a strong reputation among clients in the mid-market, offering guidance through every stage of the investment life-cycle including deal sourcing, acquisition financing, tax structuring, and portfolio management.
Brad Vaiana
co-chairs the practice from New York, regularly counseling clients through complex take-privates, PIPEs, and leveraged buyouts. In Dallas, co-chair
Matthew Stockstill
and
David Lange
have a broad practice, their experience spanning a wide range of industries from healthcare and technology to real estate and manufacturing. Los Angeles-based
Eva Davis
is a key member of the team, who has developed a solid reputation among PE funds and their portfolio companies for cross-border transactions, with a particular focus on M&A.
Matthew Bergmann
maintains strong relationships with Shore Capital and Water Street Healthcare.
Winston & Strawn LLP >
Firm Profile
Winston & Strawn LLP is an international law firm with more than 975 attorneys among 16 offices in Brussels; Charlotte; Chicago; Dallas; Hong Kong; Houston; London; Los Angeles; Miami; New York; Paris; San Francisco; São Paulo; Shanghai; Silicon Valley; and Washington, DC.
Winston was founded in Chicago in 1853 by Frederick H Winston, who was joined by the firm's other named partner, Silas H Strawn, in 1894. Winston has built its reputation on the quality and character of its lawyers, past and present, many of whom are recognized leaders in the American legal community. The firm's history of more than 160 years is a chronicle of individuals and events that have helped shape the firm and create the strong foundation on which it continues to build. Today, Winston is one of the largest law firms in the United States through a series of mergers, office openings and lateral hires in the past two decades.
The firm serves the needs of enterprises of all types and sizes, in both the private and public sectors. The exceptional depth and geographic reach of its resources enable Winston to manage virtually every type of business-related legal issue.
Winston understands that clients look for value beyond just legal experience. With this in mind, the firm works hard to understand the level of involvement its clients require of it. The firm's lawyers take time to learn about clients' organizations and their business objectives. Significant emphasis is placed on technology and teamwork in an effort to respond quickly and effectively to clients' needs.
Winston remains committed to the traditions of client service, professional development and community involvement instilled by its leaders of the past, while embracing the innovations driving the legal profession in the 21st century.
Main areas of practice: The firm's main areas of practice include: litigation, corporate and finance, mergers and acquisitions and securities, labor and employment, intellectual property, international arbitration, real estate, tax, energy, environmental, employee benefits and executive compensation, financial services, healthcare, maritime and admiralty, antitrust/competition, restructuring, sports, global privacy & data security, securities litigation, private equity, appellate and critical motions, REITs, restructuring, eDiscovery & information governance,  and trusts and estates.
Main Contacts
| Department | Name | Email | Telephone |
| --- | --- | --- | --- |
| Antitrust/competition | Jeffrey Kessler | | |
| Antitrust/competition | Eva Cole | | |
| Appellate and critical motions | Linda Coberly | | |
| Asset-Based Lending | Jason Bennett | | |
| Asset-Based Lending | Jordan Klein | | |
| Capital Markets | David Sakowitz | | |
| CLOS and Fund Finance | Pat Hardiman | | |
| CLOS and Fund Finance | Michael Mulllins | | |
| Complex Commercial Litigation | Samantha Lerner | | |
| Complex Commercial Litigation | Tom Walsh | | |
| Consumer and Class Actions | Gayle Jenkins | | |
| Corporate and finance | Dominick DeChiara | | |
| Debt Finance | William Brewer | | |
| Debt Finance | Pat Hardiman | | |
| Digital Assets and Blockchain Technology | Carl Fornaris | | |
| Digital Assets and Blockchain Technology | Kimberly Prior | | |
| Digital Assets and Blockchain Technology | Daniel Stabile | | |
| eDiscovery & Information Governance | John Rosenthal | | |
| Employee benefits and executive compensation | Scott Landau | | |
| Employee benefits and executive compensation | Joe Adams | | |
| Energy & Infrastructure | Mike Blankenship | | |
| Energy & Infrastructure | Mike Pikiel | | |
| Energy & Infrastructure | Rich Shutran | | |
| Environmental | Eleni Kouimelis | | |
| Environmental Litigation & Enforcement | Jonathan Brightbill | | |
| FCPA & Anti-Corruption | Pam Davis | | |
| Finance | Mats Carlston | | |
| Finance | Michael Mullins | | |
| Financial Services | Carl Fornaris | | |
| Financial Services | Basil Godellas | | |
| Financial Services & Banking | Kobi Kennedy Brinson | | |
| Financial Services & Banking | Jordan Klein | | |
| Financial Services Litigation | Jack Knight | | |
| Funds | Margaret Frey | | |
| Global Privacy & Data Security | Sheryl Falk | | |
| Global Privacy & Data Security | Alessandra Swanson | | |
| Global Privacy & Data Security | Sean Wieber | | |
| Government Investigations, Enforcement, and Compliance | Suzanne Jaffe Bloom | | |
| Government Investigations, Enforcement, and Compliance | Abbe Lowell | | |
| Health Care & Life Sciences | Reed Stephens | | |
| Intellectual property | David Enzminger | | |
| Intellectual property | Jennifer Golinveaux | | |
| Intellectual property | Nimalka Wickramasekera | | |
| International arbitration | Michael Stepek | | |
| ITC | Tom Jarvis | | |
| Labor and employment | Michael Roche | | |
| Leveraged Finance | David Baroni | | |
| Leveraged Finance | Sanjay Thapar | | |
| Litigation | George Lombardi | | |
| Litigation | Steve D'Amore | | |
| Maritime and admiralty | Charlie Papavizas | | |
| Mergers & Acquisitions and securities | Matt Costigan | | |
| Private Equity | Brad Vaiana | | |
| Private Equity | Matt Stockstill | | |
| Oil & Gas Litigation | Hugh Tanner | | |
| Product Liability & Mass Torts | Sandra Edwards | | |
| Project Finance | Alan Hoffman | | |
| Project Finance | Mike Pikiel | | |
| Projects - Latin America | Richard Puttre | | |
| Real Estate | Andy White | | |
| Restructuring | Tim Walsh | | |
| Securities litigation | James Smith III | | |
| Sponsor Finance | Kyle Foley | | |
| Sports | David Greenspan | | |
| Sports | David Feher | | |
| Structured Finance | Francisco Flores | | |
| Structured Finance | Jeffrey Stern | | |
| Tax | Olga Loy | | |
| Tax Controversy | James Mastracchio | | |
| Tax Controversy | Susan Seabrook | | |
| Technology Antitrust | Susannah Torpey | | |
| Technology Antitrust | Aldo Badini | | |
| Technology, New Media and Telecom | Krishnan Padmanabhan | | |
| Technology, New Media and Telecom | Becky Troutman | | |
| Transactions | Eva Davis | | |
Meet The Team(s)
Chicago, United States
+1 other location
New York, United States
+1 other location