Firm Profile > Jones Day > Amsterdam, Netherlands
Jones Day
Offices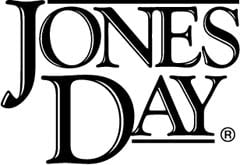 Jones Day
CONCERTGEBOUWPLEIN 20
1071 LN AMSTERDAM
Netherlands
Jones Day > The Legal 500
Rankings
Jones Day
 fields a team of '
solution-oriented thinkers
'. The firm's international network is also a draw for many clients. It offers an integrated tax, legal and regulatory service to domestic and international clients in respect of fund formations, fund-related M&A, and litigation. Clients range from fund managers and sponsors, to institutional investors. '
Stand out
' team heads
Ate Veenstra
 and
Quirine Eenhorst
 collectively provide the full range of funds advice including to private equity and hedge funds, and venture capital firms and also renewable energy and infrastructure funds.
Harmen Wielens
 is another key team member.
Practice head(s):
Ate van IJlzinga Veenstra; Quirine Eenhorst
Testimonials
'The team is energetic, knowledgeable and easy to work with and can leverage on a vast international network.'
'Ate is a very nice person, hands-on and on top of things.'
'Solution oriented thinkers, experienced and able to grasp the core of complicated multi party negotiations on structured capital products for funds.' 
'Ate Veenstra – ability to move forward when negotiations get stuck through new approaches/introducing alternative angles and get the process back on track. Creative thinker and pleasant and reasonable person, making the counterparty readily accept his proposals.'
'Ate Veenstra, Harmen Wielens and Pim Stokman of the Investments Funds team consistently provide high quality clear advice in a reliable and timely manner. They are very responsive and well connected with other practice groups within Jones Day. Where we have needed advice outside the investment funds space Ate, Harmen and Pim have been able to quickly connect us with other colleagues in the appropriate practice space (i.e., corporate/tax/M&A). They also have a great communication and relationship with the Dutch regulator as well as deep knowledge of the local market which is very helpful for our cross-border matters.'
'The team truly works as an integrated team representing extensive experience in the investment fund industry on both the regulatory (including corporate law) and tax side. Their turn around is quick and their advice is spot on, having seen so many different transactions and structures in the past. They can adequately advise on the 'need' or 'nice to haves' when negotiating terms and conditions.'
'Both Ate Veenstra and Quirine Eenhorst, as joint co-leaders of the investment funds team stand out because of their extensive years long and relevant experience in the fund/investment management practice and because they both truly act as an integrated team on tax and regulatory matters.'
'The team's ability to apply their unsurpassed knowledge to develop innovative solutions is their core strength. '
'Though Jones Day is an international firm, they operate as a local trusted party. Best of both worlds.'
'Quirine Eenhorst is a very professional advisor, able to quickly think on her feet. She is available 24/7 and easily measures up against her peers at international law firms. Would recommend her to anybody active in the PE space.'
'In-depth knowledge of structuring investment funds, also across border structuring. Striving for the best solution in both legal and tax. The team does not feel as a third party, but as an in-house legal team where the interests are aligned, at the same time they are very pleasant working with. The team is quick responding to questions and thinks in solutions rather then obstacles. '
'Ate Veenstra, Quirine Eenhorst and Anouk in den Kleef stood by us during challenging discussions and showed persistence, enthusiasm, flexibility and in the end getting the ball across the line. '
Key clients
APG Asset Management
BPD Europe
DMFCo / DSF Capital Partners
DSM Pension Services
Egeria
Ice Lake Capital Management
Technical University of Delft (Teggwings IA)
Amvest REIM
Climate Fund Managers
FMO IM
IDH Sustainable Trade Initiative
NN Group (Investment Partners)
PGGM Vermogensbeheer
Providence Capital
Rabobank (Rabo Fund Management)
TCX Investment Management Company
With a team of 'very responsive, business-minded and practical advisers', Jones Day 'does not lose sight of the business objectives while carrying out the legal work', advising on global, European and Dutch M&A. The practice also takes a notable sector approach to corporate work with key areas of expertise spanning the TMT, healthcare, consumer products, automotive and energy sectors. Notable practitioners include Mike Jansen, 'hands-on and pragmatic lawyer' Floris Pierik, Marc Rijkaart van Cappellen and Ton Schutte; clients also praise counsel Bastiaan Kout.
Practice head(s):
Mike Jansen; Floris Pierik; Marc Rijkaart van Cappellen; Ton Schutte
Other key lawyers:
Testimonials
'Mike Jansen and his associate, Bastiaan Kout, are equal parts lawyers and business men. They do not lose sight of the business objectives while carrying out the legal work. As a result, their advice is always sound and practical. Moreover, they have proven time and time again that they will go above and beyond to deliver the necessary legal work. They have literally worked around the clock, through weekends and holidays, to deliver high quality work.'
'Mike Jansen's unflappable demeanour at the negotiating table is a tremendous advantage to have. He is able to win the respect of counter-parties with his mastery of the subject matter, direct style, and follow-through on promises. His skill allows me the freedom to concentrate on the client's needs and key issues without having to be concerned that all the other legal work that needs to be done for a project is being accomplished at a very high level.'
'Very responsive, business-minded and practical advisors.'
'Floris Pierik: hands-on, pragmatic lawyer who is extremely responsive, practical, and does not over-lawyer a matter. Good in the trenches. If there is a Dutch M&A, he is who you want.'
'What makes the practice unique is their full suite of capabilities to offer legal advice and counsel regarding a wide variety of legal practices with global expertise.'
'Floris Pierik showed a lot of energy, business sense and creativity to get the deal done. Understands the market practices in other jurisdictions allowing him to bridge gaps in expectations and getting parties together. I would definitely hire Floris again for a follow-up deal.'
Key clients
ALCOA
Petronas
Aurelius Equity Opportunities
Gimv
HighBrook Investors
Garmin
RPM International
Bpost
FrieslandCampina
DAS
Jones Day's roster of domestic and international clients are spread across a variety of sectors with notable strength in the TMT, healthcare and chemicals industries; in a recent highlight, the team advised Aurelius Equity Opportunities on the controlled auction of Solidus Solutions Group to funds managed by Centerbridge Partners. Group head Floris Pierik is a key name for cross-border mandates, while Ton Schutte acts for Dutch and global corporates, private equity houses and other financial sponsors.
Other key lawyers:
Key clients
Aurelius Equity Opportunities
Gimv
Aurora Resurgence
Creadev / Mobilis (Mulliez Family)
HighBrook Investors
Smile Invest
Arsenal Capital Partners
Xio
Jones Day's team of 'very talented lawyers' is well established in the Dutch market and focuses on formal insolvencies, corporate restructurings and financial restructurings. It handles contentious and non-contentious matters, domestically and internationally and works closely with the firm's international offices, particularly those in the US. Practice head Jasper Berkenbosch acts for stakeholders in distressed situations.
Other key lawyers:
Gerjanne te Winkel; Anna Zwalve; Ben Fox
Testimonials
'Strong team of insolvency professionals, especially in the field of complex financing structures'.               
'The team works easily together with specialised firms in the field of corporate finance to get a 360 degree view on the situation'.            
'Jasper Berkenbosch has an excellent overview of the case and controls all aspects very adequately'.
'Very smart guys, accessible and fun to work with'.
'They work together with top-notch local financial investigation firms in Amsterdam'.
 'Jasper Berkenbosch is extremely talented, very driven and client-friendly'.
'They are always updated and well trained about the new trends of the law'.
'Despite their level of excellence they are not complacent and are very nice to work with'.
Jones Day has a comprehensive offering, handling a broad range of corporate and commercial litigation on behalf of international companies and significant domestic players. Practice head Gerjanne te Winkel handles a variety of corporate disputes, including takeover battles and shareholder disputes, while Coen Drion is recommended for commercial litigation, liability issues and restructuring. Former partner Aldo Verbruggen moved to Lumens Lawyers at the end of 2019.    
Jones Day attracts praise for its cross-border experience, leveraging the firm's network to advise on international mandates, particularly antitrust work including investigations and litigation. 'Stand-out partner' and Amsterdam office head Yvan Desmedt leads the department, which also benefits from the expertise of Coen Drion and associate Kornel Olsthoorn.
Other key lawyers:
Testimonials
'Jones Day offers expertise on technical files and knows well how to build positions from several companies into a common one. They are capable of understanding the needs of a trade association and they show great understanding of the EU process.'
'They stand out for their expertise and ability to meet expectations; their availability and rapid response; always solution-oriented. I highlight Yvan Desmedt as an stand-out partner.'
Lodewijk Berger and Ate Veenstra advise on a broad range of domestic and international tax matters at Jones Day, including the tax aspects relating to funds. It serves a typically multinational client base; the Coca-Cola Company is a client. Berger is praised for the clarity of his advice, while Veenstra is 'still best-in-class when it comes to reviewing tax structures'.
Practice head(s):
Lodewijk Berger; Ate Veenstra
Testimonials
'When working with the tax practice of Jones Day, I was happy to find out that Ate Veenstra is still best-in-class when it comes to reviewing tax structures, flagging potential weak spots, elaborating thereon in a comprehensible way and negotiating with success with our counterparties – without damaging the relationship.'
'I very much value the extensive fund experience and knowledge of both tax as well as corporate law of the team. They truly work as an integrated team and have in-depth knowledge of fund structuring, both from a tax as well as from a legal perspective. In a brief period of time, Ate Veenstra can spot potential issues and provide adequate solutions. In addition, the individuals working within the team are great fun to work with.'
'In my view this practice is unique in its willingness and ability to provide tailored communication for our particular business. Of course, one would expect all firms to be able to do this for specific advice but the tailored alerts within the changing and developing legislative landscape is unique in my experience.'
'The main partner with whom we work is Lodewijk Berger and in my view he stands out on the basis of the clarity of his advice and willingness to take a decisive position and stand behind his advice. And to date he has always been right. He principally advises on Dutch tax but I appreciate his willingness to get involved in other jurisdictions and manage his international colleagues to the advantage of our business. His principal associate on our account is Stef Plouvier and we also appreciate his efforts and thorough work.'
'The team has a very 'senior' composition. Each individual is experienced and each person can directly answer each question.'
'Our primary contacts are Marierose Kouwenberg and Quirine Eenhorst. They are available and follow through quickly and pragmatically.'
Key clients
The Coca-Cola Company
Chevron
Abbott Corporation
Albemarle Corporation
Aurelius
PPGM
DIF Infrastructure
Gilde Healthcare
Amvest
Humanscale Corporation
Jones Day >
Firm Profile
The firm: Jones Day is a global law firm with more than 2,500 lawyers in 42 offices across five continents. The firm is distinguished by: a singular tradition of client service; the mutual commitment to, and the seamless collaboration of, a true partnership; formidable legal talent across multiple disciplines and jurisdictions; and shared professional values that focus on client needs.
Jones Day is an institutional partner for clients who seek counsel that seeks to understand them and their needs; that communicates with clients about their needs and the different tactics available for addressing those needs; that works seamlessly and impressively across offices and practices and with the client; that provides talent and expertise across subject areas and geographies; and that brings commitment and courage to the relationship and its engagements. We are formidable because every partner and every client has the entire global institution at their command and is a high priority of the Firm as a whole. We are true partners, with each other and, even more importantly, with our clients.
Regions of practice
Europe and Middle East: Jones Day provides a significant presence in Europe that offers clients more than 500 lawyers from its European offices in Amsterdam, Brussels, Düsseldorf, Frankfurt, London, Madrid, Milan, Munich, and Paris. The firm's lawyers counsel clients in administrative and public law, banking and finance, capital markets, competition law and regulatory, derivatives, market infrastructures, dispute resolution, and investigations.
In the Middle East, more than 20 lawyers are based in the firm's offices in Dubai and Saudi Arabia. They have accumulated significant experience in most of the region's key industries and jurisdictions, advising on mergers and acquisitions and corporate transactions, projects and infrastructure, commercial transactions, real estate and construction matters, regulatory compliance, and dispute resolution.
United States: Surveys repeatedly list Jones Day as one of the most frequently engaged law firms by U.S. corporations for both transactional and disputes matters, and among the leaders in client service. Jones Day's more than 1,600 lawyers across its 18 U.S. offices collaborate to serve clients across practices and geographies on all major matters that span time-honored practices (antitrust, mergers and acquisitions, litigation, and government regulation) to more recently established and expanded areas (cybersecurity, life sciences, energy, and technology) that specifically address the contemporary challenges of an increasingly complex global business and legal environment.
Asia-Pacific: Jones Day has committed substantial resources and capacity to serve each of Asia's distinct markets, including China, Japan, Singapore and Southeast Asia, as well as Australia. Spread throughout ten offices in the region, the firm's 250+ lawyers represent clients in practice areas including antitrust, banking and finance, capital markets, corporate and commercial, energy, global disputes, intellectual property, labor and employment, mergers and acquisitions, private equity, real estate, and several others.
The majority of Jones Day's Asia-based lawyers are admitted to practice local law in their home jurisdictions. Most have practiced in more than one country, enabling Jones Day's Asia team to render multijurisdictional legal services. Jones Day has been granted a Qualifying Foreign Law Practice license (QFLP) in Singapore.
Latin America: Jones Day is one of the leading global law firms serving the Latin American region through its offices in Mexico City and São Paulo, along with attorneys based in key business and legal centers such as New York, Houston, Dallas, Miami, and Madrid. Jones Day's Latin American experience extends to mergers and acquisitions, investigations and anti-corruption, projects and infrastructure, banking and finance, energy, dispute resolution, business restructuring, private equity and capital markets.
Managing partner: Stephen J Brogan
Europe and Middle East offices: Amsterdam, Brussels, Dubai, Düsseldorf, Frankfurt, London, Madrid, Milan, Munich, Paris, Saudi Arabia
US offices: Atlanta, Boston, Chicago, Cleveland, Columbus, Dallas, Detroit, Houston, Irvine, Los Angeles, Miami, Minneapolis, New York, Pittsburgh,
San Diego, San Francisco, Silicon Valley, Washington
Asia-Pacific offices: Beijing, Brisbane, Hong Kong, Melbourne, Perth, Shanghai, Singapore, Sydney, Taipei, Tokyo
Latin America offices: Mexico City, São Paulo
Main areas of practice:
Antitrust & Competition Law
Business & Tort Litigation
Business Restructuring & Reorganization
Cybersecurity, Privacy & Data Protection
Employee Benefits & Executive Compensation
Energy
Financial Markets
Global Disputes
Government Regulation
Health Care & Life Sciences
Insurance Recovery
Intellectual Property
Investigations & White Collar Defense
Issues & Appeals
Labor & Employment
M&A
Private Equity
Real Estate
Securities Litigation & SEC Enforcement
State Attorney General Enforcement, Investigations & Litigation
Tax
Technology
Main Contacts
| Department | Name | Email | Telephone |
| --- | --- | --- | --- |
| Managing Partner | Stephen J Brogan | | |