Jones Day > Dusseldorf, Germany > Firm Profile
Jones Day
Offices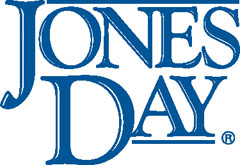 Jones Day
BREITE STRASSE 69
40213 DÜSSELDORF
Germany
Jones Day > The Legal 500
Rankings
Jones Day
stands out due to its particular experience in distributed ledger and blockchain technologies and advises clients - including banks, fintechs, venture capital companies and asset managers – on transactions based on these technologies as well as on related financing rounds, the development of blockchain-based products and crypto custody services. Thus, 
Nick Wittek
also combines his expertise in structured finance, derivatives and asset management with technological innovations know-how and thereby focuses on blockchain, cryptocurrencies and financial market infrastructure. He jointly heads the team with transaction expert 
Ivo Poslsuchny
.
Jones Day
is renowned for the expertise of practice head
Holger Neumann
in contentious proceedings before the Federal Network Agency and in court proceedings, such as representing Google in market-shaping fundamental proceedings at the ECJ on the regulation of over-the-top services under telecommunications law, which was completed in the first half of 2020. In addition to the forensic practice, which advises on fee regulation, frequency allocation and access issues procedures, among others, the team is also regularly instructed on compliance mandates, especially for providers of OTT services and on matters related to the Internet of Things. Telecommunications law issues pertaining to drones and connected driving as well as data protection issues are also handled by the group. Thanks to Neumann's industry knowledge of the aviation, satellite and technology sectors, the practice attracts traditional telecommunications companies but also large international and particularly technology-driven clients.
Jones Day
's team is headed by
Ulf Kreppel
and is therefore experienced in advising on – often cross-border – securitization transactions across various asset classes; recently, the group was particularly active in assisting with car financing and trade receivables, as well as with ABCP program matters. In addition,
Nick Wittek
is a proven distributed ledger technology (DLT) and blockchain specialist, resulting in a steady stream of instructions related to tokenization platforms as well as token-based structured financing and blockchain-based derivatives.
Jones Day
has a strong internationally-oriented practice, active in both mid- and large-cap M&A transactions. The team's key topics include transactions related to China, where practice head
Ansgar Rempp
is particularly experienced. Clients include corporations, large companies and private equity companies, often from the technology, internet, FinTech, environmental and renewable energies sectors.
Markus Weber
complements this offer with expertise in related corporate and capital markets matters.
Highly regarded in Germany and beyond,
Undine von Diemar
heads
Jones Day
's European practice for cybersecurity, data protection and privacy, thereby demonstrating '
deep and up-to-date understanding
' of the German and international data protection landscape. This is especially true in relation to the US, where the group has a very strong presence. The practice particularly focuses on data breaches, employee data protection and international compliance projects and frequently benefits from its cooperation with other German offices, such as regularly cooperating with the Düsseldorf compliance team on internal investigations (here, 
Martin Lotz
is very active) as well as with the firm's Munich-based life sciences practice. Data protection advice on transactions is another mainstay.
Jones Day
's team is well versed in advising on multijurisdictional litigation series with parallel infringement, nullity and opposition proceedings. Munich-based life sciences specialist 
Olga Bezzubova
heads the firm's European patent lawyers team.
Dorothée Weber-Bruls
in Frankfurt leads the physics team.
Jones Day
's patent team is an integral part of the firm's international patent practice. The group is predominantely active in the life sciences and the pharmaceutical industry. The particularly close ties to the international network result in frequent cross-border instructions, including transactions, from other European jurisdictions, the US, Asia and Australia, including those spanning several continents. Particular strong growth occurred in the areas mobile communications, the Internet of Things, blockchain, autonomous driving and artificial intelligence. The in-house litigators add to the firm's capacities in parallel proceedings, both at national and international level. Geographically, the focus in Germany is Munich, where
Olga Bezzubova
, head of the European prosecution practice, as well as the litigation duo
Gerd Jaekel
(engineering) and
Christian Paul
(chemicals and pharmaceuticals, dually qualified as patent lawyer and attorney-at-law) are.
Dorothée Weber-Bruls
heads the physics practice from Frankfurt.
Jones Day
's client base includes all players in the real estate sector, such as institutional investors, companies and project developers. These are supported in particular in transactions, including portfolio deals, as well as in related financing, joint venture structuring and regulatory issues. All asset categories are covered. Practice head
Sandra-Christiane Kamper
specialises in cross-border investments, while
Nicole Kadel
and
Christian Trenkel
regularly support transactions.
Jones Day
's practice spans both national and cross-border matters and relies heavily on cross-practice and cross-location cooperation. The team advises clients particularly frequently on antitrust issues pertaining to transactions and merger control, but also assists with litigation before the Federal Cartel Office, German courts and the European Commission, as well as compliance issues. Antitrust expert
Johannes Zöttl
in Düsseldorf jointly heads the team with the Frankfurt-based
Carsten Gromotke
, who has over 20 years of professional experience.
Jürgen Beninca
has expertise in cartel fines and damages litigation and
Philipp Werner
is the German partner in the Brussels office.
Jones Day
established a wider footing in the German energy sector through instructions from large energy companies, with the firm's international positioning particularly useful in cross-border mandates. The team handles transactional as well as contentious issues, in particular arbitration proceedings. Key topics include offshore wind, photovoltaics and green hydrogen. The group is led by practice
head Johannes Willheim
in Frankfurt and also offers expertise at the interface with financing and tax matters.
Jones Day
's team, led by duo
Gerd Jaekel
(dually qualified as lawyer and qualified physicist) as head of the engineering litigation group and
Christian Paul
(dually qualified as lawyer and qualified chemist) as head of the litigation team for pharmaceuticals and chemicals, is well positioned for cross-border mandates due to the firm's international structure. The team frequently cooperates with the offices in Great Britain, France, the US and in Asia-Pacific jurisdictions. One of the team's fastest growing areas is mobile communications patent litigation. The in-house patent lawyers, especially the life sciences and physics specialists, contribute to the practice's strength.
With
Philipp Werner
at the Brussels office,
Jones Day
 fields a practice head with extensive experience in European state aid and competition law. The team advises and represents European member states, telecommunications and aviation companies as well as clients from the energy sector in state aid investigations, investigation procedures and complaints before the Commission as well as in court proceedings. Due to the firm's cross-office and cross-practice structure, the team, which is mostly based in Brussels, frequently cooperates with colleagues in London or Paris.
Jones Day
 particularly focuses on international restructuring, which often leads to cross-location and cross-practice cooperation. In addition to advice on domestic matters, this enables the support of foreign proceedings, such as US Chapter 11 proceedings. Day-to-day matters include the assistance of shareholders, management and corporate bodies with the sale and acquisition of companies or parts of companies in crisis, restructuring loans and defence against liability claims. Practice head
Olaf Benning
represents banks and financial investors in connection with the insolvency of portfolio companies and subsidiaries, among other matters, and has particular expertise in the automotive, financial services and retail sectors.
Sandra Kamper
is experienced in distressed assets, NPLs and internal group restructuring.
Integrated into the firm's compliance practice,
Jones Day
primarily advises DAX companies and international players on tax, antitrust, employment and data protection law matters arising from crisis scenarios. Practice head
Thomas Preute
is experienced in D&O liability as well as antitrust and competition law.
Thomas Mahlich
handles commercial and civil law disputes, while of counsel
Martin Kock
focuses on corporate and M&A and associated investigations. Compliance specialist Karin Holloch left the team in January 2021 and now works independently.
Jones Day
's dispute resolution team welcomed two new team members within a short period of time:
Amy Kläsener
 joined the firm in May 2021 from
Dentons
 as well as the previously self-employed 
Thomas Weimann
 in August 2021. Both are well versed in cross-border litigation and arbitration. The group is frequently instructed to assist with disputes in the aviation and media sectors as well as disputes relating to building rights, and often draws on the expertise of neighbouring practice groups and international offices. 
Dieter Strubenhoff
and
Johannes Willheim
 jointly head the practice and are both experienced in contentious energy law issues.
Jones Day
's '
pragmatic, strategic and thorough
' team has expertise in advising pure financial investors as well as investment departments of large corporations and investment banks. Alongside the team's traditional mid-cap business it also increasingly assists with large-cap transactions, where clients also benefit from its experience in China-related matters.
Ansgar Rempp
, who is also well versed in corporate governance, jointly heads the practice group with VC specialist
Ivo Posluschny
.
Adriane Sturm
is another key contact and often advises on software and automotive transactions.
Jones Day
regularly handles tax aspects of national and cross-border transactions and restructuring and with practice head
Klaus Herkenroth
, is well versed in derivatives and securitisation taxation. This advice offering is complemented by experience in tax audits and tax disputes, including several new instructions for cum-ex-related investigations, which are predominantly handled by
Florian Lechner
.
Jones Day
's employment law advice follows an interdisciplinary approach across its different offices. The team assists with restructuring and transactions, while ongoing advice on general employment and employee matters define the practice's second cornerstone, including litigation – especially in separation scenarios. These segments are also key areas of expertise for practice head
Friederike Steininger
in Munich.
Jones Day >
Firm Profile
The firm: Jones Day is a global law firm with more than 2,500 lawyers in 42 offices across five continents. The firm is distinguished by: a singular tradition of client service; the mutual commitment to, and the seamless collaboration of, a true partnership; formidable legal talent across multiple disciplines and jurisdictions; and shared professional values that focus on client needs.
Jones Day is an institutional partner for clients who seek counsel that seeks to understand them and their needs; that communicates with clients about their needs and the different tactics available for addressing those needs; that works seamlessly and impressively across offices and practices and with the client; that provides talent and expertise across subject areas and geographies; and that brings commitment and courage to the relationship and its engagements. We are formidable because every partner and every client has the entire global institution at their command and is a high priority of the Firm as a whole. We are true partners, with each other and, even more importantly, with our clients.
Regions of practice
Europe and Middle East: Jones Day provides a significant presence in Europe that offers clients more than 500 lawyers from its European offices in Amsterdam, Brussels, Düsseldorf, Frankfurt, London, Madrid, Milan, Munich, and Paris. The firm's lawyers counsel clients in administrative and public law, banking and finance, capital markets, competition law and regulatory, derivatives, market infrastructures, dispute resolution, and investigations.
In the Middle East, more than 20 lawyers are based in the firm's offices in Dubai and Saudi Arabia. They have accumulated significant experience in most of the region's key industries and jurisdictions, advising on mergers and acquisitions and corporate transactions, projects and infrastructure, commercial transactions, real estate and construction matters, regulatory compliance, and dispute resolution.
United States: Surveys repeatedly list Jones Day as one of the most frequently engaged law firms by US corporations for both transactional and disputes matters, and among the leaders in client service. Jones Day's more than 1,600 lawyers across its 18 US offices collaborate to serve clients across practices and geographies on all major matters that span time-honored practices (antitrust, mergers and acquisitions, litigation, and government regulation) to more recently established and expanded areas (cybersecurity, life sciences, energy, and technology) that specifically address the contemporary challenges of an increasingly complex global business and legal environment.
Asia-Pacific: Jones Day has committed substantial resources and capacity to serve each of Asia's distinct markets, including China, Japan, Singapore and Southeast Asia, as well as Australia. Spread throughout ten offices in the region, the firm's 250+ lawyers represent clients in practice areas including antitrust, banking and finance, capital markets, corporate and commercial, energy, global disputes, intellectual property, labor and employment, mergers and acquisitions, private equity, real estate, and several others.
The majority of Jones Day's Asia-based lawyers are admitted to practice local law in their home jurisdictions. Most have practiced in more than one country, enabling Jones Day's Asia team to render multijurisdictional legal services. Jones Day has been granted a Qualifying Foreign Law Practice license (QFLP) in Singapore.
Latin America: Jones Day is one of the leading global law firms serving the Latin American region through its offices in Mexico City and São Paulo, along with attorneys based in key business and legal centers such as New York, Houston, Dallas, Miami, and Madrid. Jones Day's Latin American experience extends to mergers and acquisitions, investigations and anti-corruption, projects and infrastructure, banking and finance, energy, dispute resolution, business restructuring, private equity and capital markets.
Managing partner: Stephen J Brogan
Europe and Middle East offices: Amsterdam, Brussels, Dubai, Düsseldorf, Frankfurt, London, Madrid, Milan, Munich, Paris, Saudi Arabia
US offices: Atlanta, Boston, Chicago, Cleveland, Columbus, Dallas, Detroit, Houston, Irvine, Los Angeles, Miami, Minneapolis, New York, Pittsburgh,
San Diego, San Francisco, Silicon Valley, Washington
Asia-Pacific offices: Beijing, Brisbane, Hong Kong, Melbourne, Perth, Shanghai, Singapore, Sydney, Taipei, Tokyo
Latin America offices: Mexico City, São Paulo
Main areas of practice:
Antitrust and competition law
Business and tort litigation
Business restructuring and reorganization
Cybersecurity, privacy and data protection
Employee benefits and executive compensation
Energy
Financial markets
Global disputes
Government regulation
Health care and life sciences
Insurance recovery
Intellectual property
Investigations and white-collar defense
Issues and appeals
Labor and employment
M&A
Private equity
Real estate
Securities litigation and SEC enforcement
State Attorney General enforcement, investigations and litigation
Tax
Technology
Main Contacts
| Department | Name | Email | Telephone |
| --- | --- | --- | --- |
| Managing Partner | Stephen J Brogan | | |