Arias > San Jose, Costa Rica > Firm Profile
Arias
Offices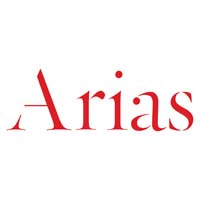 Arias
AVENIDA ESCAZÚ
TORRE LEXUS
ESCAZÚ, SAN JOSÉ
Costa Rica
Arias > The Legal 500
Rankings
The 'experienced' team at regional firm Arias remains a leading force in the banking and finance practice area. Assisting international financial institutions engaged in high-value transactions, the group provides advice on regulatory issues, M&A finance, leasing, security trusts, insurance issues, performance bonds and guarantees, and cross-border financing. Led by the experienced Vicente Lines, the team advises such clients as the US International Development Finance Corporation, Goldman Sachs, JP Morgan and HSBC on financial matters in a diverse range of sectors, including financial services, packaging and hospitality. The team's roster of talent includes asset specialist and newly promoted partner Diego Gallegos, senior associate Ignacio Flores, a regulatory expert, and senior counsel and due diligence authority Tracy Valera.
Testimonials
'The team's professionalism, its knowledge, and at the same time its ability to understand and delve into the commercial peculiarities of transactions is excellent.'
'They are experienced and have a good reputation.'
'Tracy Varela is spectacular.'
'The firm is incredibly knowledgeable about legal practice at the domestic and international level. There is a lot of collaboration between the teams in  different countries and a lot of willingness to improve transactions.'
Key clients
Bladex
Proparco
FMO
IDB Invest
US International Development Finance Corporation
Goldman Sachs
Gualapack
HSBC
Australia and New Zealand Banking Group
JP Morgan
First Citizens Bank
Work highlights
Advising Goldman Sachs on a loan to Panacafe, the operator of the Starbucks franchise in Central America and Mexico, where the shares of the local entity were pledged as security.
Advising HSBC, the trustee of the creditor, Citicorp International, on the restructuring of a loan granted to Nord Anglia Education, the owner of 69 schools worldwide.
Advised JP Morgan on regulatory issues due to changes to the legislation governing local banks' insolvency processes and the establishment of new regulations.
The 'experienced and renowned' compliance group at Arias continues to grow, providing ongoing advice on regulatory matters to clients from a diverse range of sectors, including medical devices, food, technology and financial services. New co-head (and lifelong diplomat) Carlos Camacho brings his free trade zone expertise to the team, joining compliance authority Vicente Lines and department director and white-collar crime expert German Rojas. The group is backed by senior associates Ignacio Flores, who specialises in risk management, and Vivian Gazel, who advises on data protection matters. The team has expertise in antitrust, anti-corruption, corporate governance and consumers' rights matters.
Practice head(s):
Vicente Lines; German Rojas; Carlos Camacho
Testimonials
'Experienced and renowned team.'
'They assign lawyers to provide direct assistance to clients.'
The powerhouse projects and infrastructure team at Arias remains a leader in advising national and multinational clients on large-scale, high-value operations. The group offers a diverse range of services, including assisting with infrastructure concessions, public project financing, regulatory advice, due diligence, disputes with the government and procurement proceedings. An experienced team is led by administrative procedure expert Carlos Ubico and backed by senior counsel Luis Diego Obando and associate Mónica Espinoza, who are both specialists in public law. The group represents clients including Telefonica and the Ministry of Public Works and Transport, across such sectors as telecoms, energy, hospitality, tech, non-profit and pharmaceuticals.
Testimonials
'Carlos Ubico works very well and always has a good knowledge of the subject.'
'It is an agile and quality service.'
Key clients
Telefonica
McKinsey
Ministry of Public Works and Transport (MOPT)
NBME
Green Generation Go
Sardinal Water Trust
Work highlights
Advising Telefonica on the sale of its regional operations in Central America, including applying to the Ministry of Environment, Energy and Telecommunications to request authorisation to transfer the telecoms concession.
Advised McKinsey Mexico's office on the presentation of offers and the execution of contracts with Banco Nacional de Costa Rica (BNCR) to conduct a human resources evaluation, governed by public procurement regulations.
Advising not-for-profit organisation NBME on an agreement negotiated between the company and the Costa Rican Social Security Administration (CCSS) relating to government procurement matters.
The team of 'high-level advisers' at Arias continues to lead in the tax arena. Practice head Caroline Flores and the experienced Carlos Camacho assist leading multinationals with cross-border tax matters, establishing tax structures and meeting compliance requirements, as well as transfer pricing and litigation.  Clients are drawn from such sectors as food, digital services, hospitality, telecoms and manufacturing. The team is backed by senior counsel Ligia Alfaro, and was further strengthened by the arrival of new associate Ricardo Valverde, who joined the firm from Deloitte in 2020.
Testimonials
'Arias fields high-performing and multi-disciplinary teams, which facilitates timely decision-making. Each new situation is evaluated by experts in different areas of law. The use of an assigned contact is a very effective way to manage clients' requirements, doubts or queries since it centralises communication, time and effort. Arias is a team of high-level advisers.'
'The team stands out for its promptness in providing agile and effective solutions, and differentiates itself from its competitors through its personalised service and interest in getting to know the client. Having specialised professionals makes Arias an excellent firm to find a solution to problems, regardless of their nature.'
'Rapid and concise responses.'
'Good availability and client service.'
Work highlights
Advised Spanish multinational telecoms company Telefonica on the tax aspects of the sale of its regional operations in Central America.
Singled out by clients for its 'extensive knowledge of the subject', the corporate team at Arias continues to advise local, regional and international companies engaged in high-value M&A transactions, including multi-jurisdictional matters. The group is led by acquisition specialist Vicente Lines, due diligence expert Andrey Dorado, corporate tax authority Carolina Flores, and notary law head Melania Dittel. The team's client portfolio, which features high-profile entities such as Telefonica and GSK, covers a broad range of sectors, from telecoms and education to the transportation, logistics and automotive industries. The regional firm offers clients a wide spectrum of additional services, including advising on regulatory issues, arranging antitrust assessments, providing key support in labour matters, and conducting tax investigations. The team is backed by new partner Diego Gallegos and senior associate Tracy Valera.
Practice head(s):
Vicente Lines; Andrey Dorado; Carolina Flores; Melania Dittel
Testimonials
'The team is technically very good and efficient. They delivered flawlessly in an operation involving many jurisdictions and with very demanding deadlines.'
'Vicente Lines stands out for his technical abilities and speed of responses.'
'The corporate team has extensive knowledge of the subject. They always provide timely advice, and are agile and quick in responding.'
'They stand out for their dedication and readiness to provide our business with prompt and accurate advice.'
'Vicente Lines is experienced, committed and prepared to add value for the client.'
'The team are dedicated and give clients confidence – that is what makes them different. They are very agile in their responses and this is what deals need. They provide a personalised service.'
'They have the experience and knowledge to deal with our company's requirements.'
'The team are friendly and available. They understand our business and its objectives.'
Key clients
Telefonica
Amvac
Swissport
Delivery Hero
Sterling Partners
Work highlights
Provided Telefónica with advice on the legal and regulatory aspects of the sale of its Costa Rican subsidiary, Telefonica de Costa Rica.
Advising Amvac on day-to-day commercial issues relating to its operations in Central America.
Advised Swissport on the purchase and sale of 49% of the shares of ground-handling company Interairport Services Swissport.
The litigation and arbitration group at Arias specialises in commercial disputes and white-collar crime cases, as well as distribution-related litigation. Led by litigation directors Víctor Garita and German Rojas, and arbitral and judicial procedure expert Abraham Balzer, the team has an impressive client portfolio of multinational companies, including L'Oreal and Mondelez, from a diverse variety of industries, including cosmetics, automotive, food and beverages, energy, hospitality, health, financial services and real estate. The firm also has experience in civil litigation and debt collection proceedings.
Practice head(s):
Victor Manuel; German Rojas; Abraham Balzer
Key clients
Pfizer
Mondelez
Essity
SBA Communications
Ulatina
FIFCO
Condor Editores
Lyomark Pharma
Hencorp
Work highlights
Acting for Pfizer in criminal and administrative proceedings related to counterfeit products or imported original products sold illegally.
Representing Mondelez in a class action labour lawsuit.
Representing FIFCO subsidiaries in matters related to fraudulent administration in their commercial premises.
The environmental team at Arias maintains a top-shelf client roster that spans a diverse spectrum of sectors, including energy, hospitality, automotive, construction and tech. An experienced team led by Carlos Ubico, Carlos Camacho, and energy and infrastructure expert Vicente Lines advises on a wide range of matters related to the environment, such as due diligence procedures, regulatory compliance, the development of energy and renewable resources, expansion planning and corporate responsibility management. In addition to preparing legal frameworks for day-to-day transactions to meet governmental requirements, the firm specialises in constitutional claims and procurement proceedings. Additional expertise is brought to the team by associates Luis Diego Obando, Ignacio Flores, Vivian Gazel and environmental specialist Mónica Espinoza. Since publication the firm has hired Roberto Cordero – the director and founder of long-standing environmental consultancy ENLACE – from EY Law Central America, effective as of February 2022.
Practice head(s):
Carlos Ubico; Carlos Camacho; Vicente Lines
Work highlights
Advising Green Generation Go on the legal structure of the agreements for the execution of a renewable energy project in Costa Rica.
The insurance team at Central American firm Arias brings strength in regional matters to its advice to international clients. Led by experienced partner Carlos Camacho, the team advises on the insurance elements of high-value transactions across the hospitality, technology, aviation and automotive sectors. The group offers a diverse spectrum of services, from drafting insurance clauses in agreements to offering key support on dealings with the supervising authority. The team is supported by finance expert Diego Gallegos, senior associate Ignacio Flores, who is a specialist in governmental matters, and associate Natalia Granados, who advises on special regimes.
The intellectual property team at
Arias
advises regional and multinational clients on a diverse range of matters. Its full service extends to filing trade mark applications, litigation and enforcement, product registration, data privacy, the development of IP strategies, intangible asset due diligence and the promotion of IP investment options for start-ups. In an important July 2021 development, the firm hired
María del Pilar López
as practice co-head from
Zürcher IP
(where she held the same position), along with senior associate
María José Campos
 and associate
Desirée Barahona
. The trio joins a group that includes fellow practice co-heads
Luis Diego Castro
(an e-commerce and tech licensing expert) and patent litigation authority
Simón Valverde
. Additional backing comes from senior associate
Ariana Lizano
, who is primarily trade marks focused; and associate
Valeria Grant
, a patent registration specialist. The team's high-profile client base includes pharmaceutical, food and beverage, technology, agrochemical and biotechnology companies and institutions, among them Monsanto, AbbVie and Centro Nacional de Biotecnología (CENIBiot).
Practice head(s):
Luis Diego Castro; Simón Valverde; María del Pilar López
Key clients
Julio Araya
UNED
Monsanto
AbbVie
GloFish
Dechert
Comisión de Innovación de la Cámara de Industrias
Centro Nacional de Biotecnología (CENIBiot)
Laboratorio Nacional de Nanotecnología (Lanotec)
Work highlights
Managing the prosecution and handling of Monsanto's entire patent portfolio in Costa Rica.
Represented GloFish and, despite patentability over animals not being allowed in Costa Rica, overcame a first initial rejection over a modified DNA fish, arguing that the protection is on the DNA sequence for industrial purposes.
Advising UNED, a local state university which has an R&D department, on the development of a strategy to protect its intellectual property assets.
Led by labour and social security law expert Carolina Soto, the employment team at Arias advises on a broad range of labour matters. These include preventative risk management, litigation, HR management, compensation schemes, internal investigations, establishing training programmes and the employment aspects of corporate restructurings. The group represents regional and multinational clients across industries including logistics, telecoms, food, IT, digital services, manufacturing and automotive.
Testimonials
'They have the experience and knowledge to meet the needs of the company.'
'Friendly and attentive client service. Empathy with the company and objectivity with the case.'
Key clients
Delivery Hero – Glovo
American Tower
SBA
Mondelez
3M
Allyis
Cloud Pay
ELSA
ADOC – Canatur – JR Sánchez
INCAE
L3Harris
Work highlights
Advised Delivery Hero on employment issues relating to the acquisition of Glovo's operations in Latin America.
Acting for American Tower in a labour lawsuit for over $5m relating to its employment relationship with a former business partner.
Advised SBA on adapting its company handbook to comply with Costa Rican legislation.
The real estate practice at Arias advises domestic and international clients on day-to-day matters and strategies for the expansion of their presence in the region. Spearheaded by real estate development authority Carlos Camacho and regulatory expert Vicente Lines, and supported by real estate consultant Edmond Macluf and senior counsel Vivian Gazel, the team represents a client roster that covers the food and beverages, logistics, tech, real estate, telecoms and pharmaceuticals sectors. The group advises on due diligence and title verifications, leases, purchases and sales, mortgages, construction contracts, tax issues and concession rights.
Practice head(s):
Carlos Camacho; Vicente Lines
Testimonials
'Compared to other firms, they are more agile and have more personalised service.'
Key clients
C and M Investment Group
Expeditors
Simple Clean Eatery
L3Harris
Delivery Hero
SBA Communications
Sotavento Plantanal
Yara Costa Rica
Inversiones Rokaer (The Mezerville Family)
Work highlights
Assisted L3Harris with the winding down of its operations in Costa Rica, including the negotiation and termination of its lease with a large real estate business.
Advised Delivery Hero on the due diligence of the real estate properties in Costa Rica belonging to Glovo, prior to its acquisition by the client.
Advised Yara on topographical issues relating to two properties, which the client intends to donate to a local NGO.
Arias has maintained its strong regional presence following the split of leading Central American firm Arias & Muñoz in 2016, and retains offices in all six countries in the region. It is highly active in multi-jurisdictional transactions, including large-scale M&A and financings, acting for leading international clients from a wide range of sectors. On the corporate side, the firm also advises on group reorganisations and investments into the region by international companies. In addition, it is well versed in debt restructuring, project finance and financial regulation. In El Salvador, the standout names for corporate and finance work include Lilian Arias and Roberta Gallardo, who heads the M&A practice. In Guatemala, Jorge Luis Arenales is highly experienced in both corporate and finance matters, particularly in highly regulated sectors, while Evangelina Lardizabal, who has significant M&A and project finance expertise, is the key contact in Honduras. Vicente Lines leads the banking and finance practice in Costa Rica, where Melania Dittel is well regarded for corporate matters. Bertha Argüello and Ana Teresa Rizo, an expert in foreign investment matters, are the names to note in Nicaragua. In Panama, Yuri Moreno and Maria Cristina Fábrega are the key contacts for corporate and finance matters, respectively.
Arias >
Firm Profile
Our firm
Arias is the leading global business law firm in Central America and the firm of choice in the region. The firm stands out for providing innovative and effective solutions that help clients achieve their business goals, while enjoying the benefits of working with an integrated firm, with presence in six countries through seven offices, 42 partners,  and 130 highly trained and experienced attorneys with offices in Guatemala, El Salvador, Honduras, Costa Rica, Nicaragua and Panamá.
Since 1942, Arias has been setting the standards in the region by combining its global reach with local expertise, and providing a visionary outlook on the world's business environment.
Our team
Among our staff, we have attorneys with long experience in several practice areas combined with young lawyers, that makes our firm to be constantly innovating and adapting to today's world needs, ensuring to offer our clients the best legal talent in the region. 
Areas of practice
Arias is a full-service firm, providing advice in over 33 practice areas, with renowned specialists in each jurisdiction. Some of the firm's main practice areas include: corporate, antitrust, mergers and acquisitions, tax, arbitration and litigation, compliance, banking and finance, intellectual property, labor law, energy, oil and gas, real estate, immigration, and general counsel services, among others.
Our focus: We make things happen
We provide creative and innovative legal solutions that add value to our clients, taking the time to know and understand their business goals, while always focused on providing reliable and accurate legal services, with their best interests in mind.
International reach
The firm advises on local and cross-border transactions, assisting some of the major international corporations doing business in the region, and also providing legal support to local clients going abroad.
Recognitions and awards
Consistently, we have been honored with important recognitions and awards such as "Firm of the Year in Central America", "Firm of the year" in the countries we operate, "Client Service Award", "Best Regional Firm for Women in Business  Law", "Deal of the Year", among other relevant regional and local awards for the firm and our members.
Equal opportunities
We promote diversity within the firm, professional growth is based on each individual's merit regardless of the gender or ethnics.
47% of our partners are women
48% of our associates are women
57% of our management positions are held by women
100% of our managing partners are women
2,000 Pro-bono hours per year
Corporate social responsibility and Pro-bono work have always been an important part of our DNA. We believe that it is everyone's responsibility to inspire and generate positive changes in our environment in order to achieve and ensure a better future for the next generations.
Languages spoken
Spanish, English, French, German, and Portuguese
Staff Figures
Partners : 12 Senior Counsel : 6 Associates : 21 Government Affairs Coordinator : 1 Of Counsels : 2
Languages
Spanish English Portugese German French
Memberships
INTA - International Trademark Association ASIPI World Law Group (WLG) Pacific Rim Advisory Council (PRAC) NYSBA LMA AIPPI (Association for the Protection of Intellectual Property) IBA (International Bar Association)
Other
Partners throughout the region : 42 Partners in Costa Rica : 12