Radovanovic Stojanovic & Partners AOD > Belgrade, Serbia > Firm Profile
Radovanovic Stojanovic & Partners AOD
Offices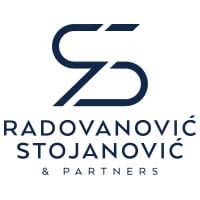 Radovanovic Stojanovic & Partners AOD
Bulevar kralja Aleksandra 18, 4th floor
11000 BELGRADE
Serbia
Radovanovic Stojanovic & Partners AOD > The Legal 500
Rankings
Providing 'a top-notch service', Radovanović Stojanović & Partners AOD, established as recently as 2021, acts in major antitrust proceedings, as well as high-stakes, multi-jurisdictional merger control filings. It also advises on vertical restraints, in addition to providing sector-specific competition advice in regulated industries, such as banking, telecoms and pharmaceuticals. Name partner and competition and antitrust head Raško Radovanović is Petrikic & Partneri AOD in cooperation with CMS Reich-Rohrwig Hainz's former CEE competition practice co-ordinator. Anja Tasić leads the firm's merger control and state aid practices, and Živko Kovačević is a key associate.
Practice head(s):
Raško Radovanović; Anja Tasić
Other key lawyers:
Testimonials
'Top-notch service and tailor-made approach – its valuable experience, and up-to-date knowledge of the markets, regulations and regulatory practices, are what clients can expect when cooperating with RSP.'
'Straight answers, value for money and professional relationships are what makes RSP easy to work with.'
'The team is very responsive, highly practical, and attentive to our needs and objectives.'
'Profound understanding of industry and dives into problems in order to understand the issues properly.'
'Provides clear and concise advice, anticipates potential challenges in the future, and always has the bigger picture in mind – able to give clients' management exactly what is needed to make an informed decision.'
'Raško Radovanović is an exceptional lawyer with broad experience, managerial skills and decision-making abilities that make clients trustful regarding the process and final result.'
'Raško Radovanović and Anja Tasić can resolve any obstacle, regardless of the complexity of the problem, stakeholders involved and number of markets.'
'Anja Tasić is proactive and always provides solutions for any problem that comes up.'
Key clients
British American Tobacco
Michelin
Yettel
Porsche Holding
AIK Banka
Agri Europe Cyprus
Gorenjska Banka
Carlsberg
Novartis
Decathlon
VGRD
Medtronic
B&C Gruppe
Knauf
Brantner
Work highlights
Representing Porsche Holding in an antitrust investigation initiated by the Serbian Competition Authority, in relation to resale price maintenance allegations.
Advising AIK Banka, Agri Europe Cyprus and Gorenjska Banka (MK Group) on seven merger control filings for the group's acquisition of six Sberbank subsidiaries.
Advising Michelin on specific antitrust issues pertaining to complex distribution arrangements and related individual exemption proceedings.
Radovanovic Stojanovic & Partners AOD
's employment practice advises on a range of employment-related matters, including employment documentation, and sensitive issues such as dismissals, inspections, restructuring of work positions, and data protection work. The team is also experienced in mobbing, whistleblowing, immigration, and occupational health and safety. The group is headed up by employment and data protection specialist,
Nikola Cincović
, the former employment department leader at
BDK Advokati AOD
 until early 2021.
Testimonials
'Collaboration is easy with this highly professional team. Available, ready to help, solves problems, and always on time with legal opinions.'
'The team comprises real experts in labour law matters who are reliable, thoughtful, insightful, and strategic.'
'Really devoted to resolving clients' issues and providing tailored advice. The team's expertise in employment matters is outstanding. It has profound understanding of clients' industries, and tries to dive into their problems to understand the issues properly.'
'The team is unique in its provision of excellent quality legal advice on employment matters.'
'Always thinking ahead and driving clients in the right direction. Dedicated and promptly responsive to clients' requests.'
'Nikola Cincović is very much appreciated for his devotion and attention to detail, expertise in the field, and delivery on short notice.'
'Nikola Cincović gains clients' trust from the first moment. A real professional, who is easy to communicate with, knowledgeable and very supportive. He is able to work under time pressure while giving advice that is essential and straight to the point.'
'Attorney at law Luka Radojević provides comprehensive and valuable support.'
Key clients
Decathlon
METRO Cash & Carry
Renault Nissan
Netconomy
British American Tobacco
Kärcher
ISIC Association
ISIC Service Office
Hedwell
GFA South East Europe
Atalian
DDC
David Pajić DAKA
Q agency
Mundi Limousine
Deftly
Plainly
Work highlights
Advises Decathlon on day-to-day employment matters.
Advises Renault Nissan on various day-to-day employment matters.
Advises METRO Cash & Carry on day-to-day employment matters.
In early 2021, Radovanovic Stojanovic & Partners AOD recruited Saša Stojanović as corporate and M&A head from BDK Advokati AOD. 'One of the market's leading lawyers', Stojanović advises on M&A, joint ventures, corporate restructurings, and real estate and banking transactions. Attorney at law Djordje Vicic predominantly focuses on corporate and M&A matters.
Other key lawyers:
Testimonials
'Tailor-made approach and good value for money are two things that are very appreciated when doing business with RSP.'
'Knowledgeable, easy to work with, and capable of handling all clients' issues while combining various legal areas and practical knowledge.'
'Highly professional – set up to problem-solve with well-balanced practical solutions for clients' needs.'
'A mix of experienced lawyers and leading young talents is more than enough to make clients conformable that their issues will be resolved.'
'The team is very dedicated and extremely responsive.'
'Vast industry knowledge, experience and ability to transform business needs into legal arrangements quickly.'
'Saša Stojanović is one of the market's leading lawyers and is always available for clients.'
'Sasa Stojanovic has exceptional legal knowledge and exceptional negotiation skills, and delivers business-oriented advice on short notice. He is available 24/7.'
Key clients
Wienerberger
Yettel
AIK BANKA
Agri Europe Cyprus
Gorenjska Banka
Netconomy
MK Group
Millennium Team
Atalian
Casina Favorit
Mundi
Porsche Holding
Michelin
Decathlon
MK Holding
Soravia Group
SKS 365
OSF Services Berlin
Hedwell
Blue Danube Leap Beteiligungsgesellschaft
B&F Beteiligungs
Work highlights
Advised AIK Banka ad, Gorenjska Banka dd and Agri Europe Cyprus on the intended acquisition of Sberbank Europe AG's subsidiary banks in Serbia, Bosnia and Herzegovina, Croatia, Hungary and Slovenia.
Advised Soravia Group on the sale of the New Mill office building in Belgrade.
Advised Blue Danube Leap Beteiligungsgesellschaft and B&F Beteiligungs on the sale of their respective shares in Hedwell Group Germany (and its subsidiaries in Serbia, Singapore and India) to SAP Fioneer.
Radovanovic Stojanovic & Partners AOD >
Firm Profile
Radovanovic Stojanovic & Partners is a commercial law firm with a business-oriented approach devoted to establishing exceptionally constructive and synergetic relationships with its clients.
Services: Radovanovic Stojanovic & Partners advises on all areas of commercial law and resolves complex legal matters promptly and professionally in order to secure a firm legal path to successful business operations of its clients.
Among the firm's frequent clients are companies from the automotive, FMCG, banking, insurance, construction, retail, real estate, telecommunications and IT industries. The firm frequently plays a major role as legal advisor in many large-scale deals, prominent investigations and compliance matters in Serbia, Montenegro, North Macedonia as well as Bosnia and Herzegovina.
International: Radovanovic Stojanovic & Partners is acting as international legal counsel and single point of contact to many clients in their cross-border matters. The firm's close cooperation with the leading independent law firms in many jurisdictions enables it to resolve clients' complex legal matters promptly, professionally and with the same high-quality standards worldwide.
The firm's German desk includes lawyers who gained their extensive professional experience in leading Austrian and German law firms as well as top graduates from leading Austrian and German universities. By combining its legal expertise with the linguistic and cultural knowledge, the firm is the first port of call for German speaking clients requiring professional legal advice.
Team: The firm's team members are highly recommended top-tier specialists with extensive international experience who deliver practical solutions tailored to clients' needs.
Staff Figures
Number of lawyers : 10
Languages
Serbian English German Greek Bosnian Croatian Montenegrin
Memberships
Serbian Bar Association IBA (International Bar Association)