MMA LAW > Kuwait City, Kuwait > Firm Profile
MMA LAW
Offices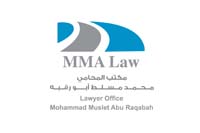 MMA LAW
Mahboula - Coastal Road
Block 4 Compound 54 - Villa 4
Ahmadi - 61004 Kuwait
Po Box : 9337
Kuwait
MMA LAW >
Firm Profile
MMA Law was established by Mr Mohmmad Meslet Abu Raqabah to provide unique integrated legal services to local and international oil, gas and construction companies working in the State of Kuwait.  MMA Law is experienced in dealing with the potential problems resulting from such projects – especially for the governmental sector- and can advise on the best available solutions, including the required governmental procedures.
MMA Law adopts a "Prevention is better than Cure" concept and cooperates closely with its clients during each project's contractual duration, guiding them through the pre-litigation phase which is considered the most important and critical and will affect any litigation proceedings. It has a complete team specialising in contracts management and claims preparation who  protect clients' interests and avoid any complicated legal results which may occur after completion of the contract.
MMA Law is also registered in Kuwait Investment Promotion Authority (KDIPA) as one of the approved service providers to the foreign investors who intend to establish a fully owned Kuwaiti legal entity under the law of Law No. 116 of 2013 regarding the promotion of direct investment in the State of Kuwait.
Main Contacts
| Department | Name | Email | Telephone |
| --- | --- | --- | --- |
| Founder and Chairman | Mr. Mohammad Meslet Abu Raqabah | mma@mmakw.com | +96522272212 |
Languages
English Arabic
Memberships
Kuwait Lawyers' Society AEA International Lawyers Network Justinian Lawyers
Interviews
Mohammad Meslet Abu Raqqabah, Founder & Chairman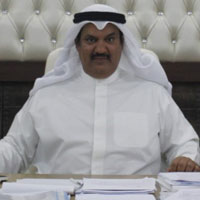 Mohammad Meslet Abu Raqqabah, Founder & Chairman of MMA Law – State  of Kuwait discusses how the firm is adapting to clients' changing needs.
Can you describe the business and legal environment in Kuwait?
I think that the business environment was devolved during the last few years taking into consideration the new laws which were issued to accelerate the governmental procedures in order to attract the foreign investors, as example law no. 116 of 2013 for Promotion of Direct Investment in State of Kuwait which allowed the foreign investors from incorporating fully owned Kuwaiti companies, which was previously prohibited. This law also granted some incentives to the foreign investors such as tax exemptions and custom exemptions for certain duration based on the purpose and the nature of the investment and its economic added value to Kuwait. Also the parliament will discuss the law related to the North Economic Area which will be a very important element to attract more foreign investments to Kuwait as a part of Kuwait Vision 2035.
On the other hand, our judicial system is well established and the judicial authority is totally independent and transparent and we are looking forward to the new law related to the North Economic Area because it will establish new international arbitration centre which will be reflected positively upon the judicial system in Kuwait.
What do you do differently from your peers in the industry?
In MMA Law we believe that "Prevention is better than cure" therefore we are always keen on following up with our clients all aspects of the contracts during the contracts execution phase in order to highlight any legal risks which may affect their positions in future potential dispute and to minimize these risks taking into consideration that most of our clients are international construction, oil and gas companies which are not familiar with the legal and procedural strategies and tactics used in Kuwait. Also we provide integrated complete services through our experienced team which contains accountants and engineers to prepare and support our legal activities especially in claims field.
What advice would you give to your younger self?
Actually I would like to give this advice to the new generations, I advice them to get additional experience in life generally and in business field specifically because these experiences will help them in future, as example, I worked as a contractor when I was young therefore I know most of the possible problems which may occur during contract execution or after its completion specially in Oil & Gas sector which enabled me to advice my clients the possible best ways to settle any dispute in Oil & Gas Sector and in energy field in general.
Within your sector, what do you think will be the biggest challenge for clients over the next 12 months?
I believe that the biggest challenge for the clients in Kuwait is to obtain professional integrated services which include legal, financial and engineering services required for claim preparation or litigation through one team without assigning each part of the work to a different team. In my point of view, assigning the whole works to one integrated team contains the required experts in various fields which will create harmony and common understanding between the team members which will guarantee that the client will obtain the best service.
Can you explain the law no. 116 of 2013 for Promotion of Direct Investment in State of Kuwait briefly?
Law no. 116 of 2013 for the Promotion of Direct Investment in State of Kuwait was issued to attract the foreign investments through providing the required protections and also granting certain advantages to the foreign companies to enter the Kuwait local market. A new entity was established according to the above mentioned law under the name of "Kuwait Direct Investment Promotion Authority – KDIPA" to facilitate the procedures related to foreign investors.
The said law also provided certain incentives to the foreign companies which will be incorporated such as exemption from income tax or any other tax for a period not exceeding ten years from the actual operation date, custom exemption for machinery, tools and equipment used in transferring technologies to the Kuwaiti market, furthermore, the Council of Ministries may decide to grant certain additional incentives on case by case basis.
I would like to mention also that our office "MMA Law Firm" is one of the listed entities in KDIPA to represent the foreign investors in acquiring the necessary licenses and approvals to operate in Kuwait.