Hogan Lovells US LLP > Washington DC, United States > Firm Profile
Hogan Lovells US LLP
Offices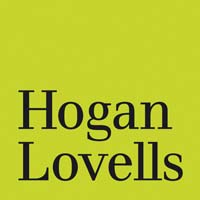 Hogan Lovells US LLP
COLUMBIA SQUARE
555 THIRTEENTH STREET, NW
WASHINGTON DC 20004
United States
Hogan Lovells US LLP > The Legal 500
Rankings
Under the leadership of former FTC chairwoman
Edith Ramirez
,
Hogan Lovells US LLP
represents corporations and individuals in high-stakes cartel investigations at a regional, domestic and international level. Placing an emphasis on international work,
Kathryn Hellings
(Washington DC) specializes in price fixing conspiracies in sectors as varied as life sciences, financial services, transportation and technology. Also based i
n DC, senior associate
Daniel Shulak
 is noted for his expertise in both internal and DOJ investigations. 
Elsewhere in the group, San Francisco-based
Megan Dixon
assists clients with addressing potential legal exposure arising out of antitrust violations.
Susan Musser
 recently departed the firm to take up a role at the FTC.
Hogan Lovells US LLP displays unparalleled experience in export controls and sanctions enforcement; the past year was no exception, with a team led by Stephen Propst, practice co-head Beth Peters and Ajay Kuntamukkala continuing to act for Chinese telecom company ZTE on global compliance issues relating to the client's high-profile settlement agreements concluded with the US Department of Commerce (DOC). The practice also demonstrated an enviable strength in compliance in the technology sector, where it assisted Facebook with its investment in Jio Platforms, which is considered the largest foreign direct investment in India's tech sector to date. In addition, the team is also handling a large volume of mandates in the life sciences, defense, aerospace, nuclear, and agriculture sectors, for which it regularly draws on the expertise of the firm's well-known industry sector groups. For larger matters requiring advanced planning, clients also benefit from the department's close collaboration with the firm's dedicated legal project management team. Department co-head Deen Kaplan is highly regarded in the agricultural industry, where he has represented both traders and producers in multiple disputes, as well as antidumping and countervailing duty investigations. Similarly, trade litigation and high-stakes trade negotiations are core areas of focus for Jonathan Stoel and recently promoted partner Jared Wessel. For mandates involving the Committee on Foreign Investment in the United States (CFIUS), clients turn to Anne Salladin and Brian Curran, who also has expertise in divestiture trusts. The group continued its expansion streak in the spring of 2020, significantly broadening its trade policy offering with the hire of Kelly Ann Shaw from the White House, where she served as Deputy Assistant to the President for International Economic Affairs.
Hogan Lovells US LLP's 'breadth and depth of aviation expertise makes the firm stand out from other firms'. The aviation practice fields specialists in the operational rules and regulatory regimes concerning both airlines and unmanned aircraft systems (UAS). Clients also benefit from the team's aviation-focused colleagues in the firm's Brussels, Beijing, Munich, London, Paris, Singapore, and Mexico City offices. Senior counsel Robert Cohn, who 'may have more aviation experience than anyone practicing law in the US', heads the global aviation practice group; and Lisa Ellman is a leading light in the UAS/drone/urban air mobility market. Also key to the practice are senior counsel E (Ted)Tazewell Ellett, who has over 30 years' experience in advising aviation industry clients; and the 'always available and responsive' counsel Patrick Rizzi, who advises on business-critical regulatory, litigation and transactional matters. Matthew Clark is the senior associate to note. Named lawyers are based in Washington DC.
Providing regulatory advice that shapes the future of mobility, 
Hogan Lovells US LLP
's team works with leading participants and disrupters across nearly all levels of the automotive industry supply chain. It also advises on the market's most significant and high-value rail industry matters. Transportation regulatory practice leader 
Latane Montague
  consistently acts in high-stakes safety and emissions crises; rail practice leader 
Kevin Sheys
  is lead regulatory and railroad counsel on the Commonwealth of Virginia's planned $5.5bn acquisition of the Washington DC and Richmond (VA) rail line; and 
Michael Kidney
  has over two decades' experience in defending automotive industry-targeted lawsuits. Also highly regarded are
Joanne Rotondi
 , the industry sector head for transport and logistics; and automotive industry sector co-head,
William Yavinsky
 . In New York,
Carl Chiappa
is a highly rated motor vehicle franchise law expert, while 
John Sullivan
 focuses on franchise litigation and related disputes. Counsel 
Emily Kimball
in Denver and senior associate 
Kathryn Lannon
are key contacts below partner level. In January 2021, automotive litigation specialist 
Ryan Ford
was made partner. Named individuals are based in Washington DC unless otherwise stated.
Unless otherwise specified, all practitioners mentioned below are based in Washington DC.Combining 'cutting-edge expertise with down-to-earth practicality', Hogan Lovells US LLP's full-service group acts for an ever-growing roster of preeminent public companies, ranging from companies freshly entering the public markets to well-established Fortune 500 names the likes of Dell Technologies and Colgate-Palmolive Company. The department has extensive experience advising clients on their compliance with the rules of the US Securities and Exchange Commission (SEC); Alan Dye (who 'needs no added credibility when it comes to his SEC expertise') and Alex Bahn are widely recognized experts in this realm. The team has also been very active in matters relating to the Covid-19 pandemic; in a standout highlight, it advised Papa John's International on staff relocation and executive functions issues concerning the company's reorganization and newly opened headquarters in Georgia. The practice group also saw a number of personnel changes in 2020. John Beckman ('his ethics and integrity are impeccable') took over leadership of the team from Dye; Matt Thomson left the firm for an in-house role in September; and capital markets specialist Richard Aftanas joined the New York-based team from Kirkland & Ellis LLP.
The data protection practice at
Hogan Lovells US LLP
is able to draw on '
worldwide resources to provide comprehensive privacy
advice
'. Jointly led by
Marcy Wilder
,
Eduardo Ustaran
 and
Harriet Pearson
, the practice group is often advising on cutting-edge issues relating to biometrics and AI. Of note over the review period, the team has also been involved in responding to the Schrems II/Privacy Shield ruling as well as CCPA harmonization with legislation such as HIPAA, the Gramm-Leach-Bliley Act and GDPR. In terms of clients, the firm represents Equifax, Salesforce and Uber Technologies, three key names in a client roster that also includes companies in the areas of connected cars, drones and digital health. Also recommended in the team are
Paul Otto
, who made partner 2019, compliance expert
Mark Brennan
, computer scientist
Brett Cohen
 and cybersecurity specialist
Peter Marta
.
Hogan Lovells US LLP has maintained its market-leading reputation in high-stakes litigation, industry-shaping deals, and first-of-their-kind regulatory issues. Of particular note over the review period, the team assisted GE Healthcare with an emergency FCC waiver that effectively helped the client through the Covid 19 crisis. Co-chair Ari Fitzgerald is a widely respected name in the market; he is a former legal adviser to an FCC chairman. Also leading the team is Michele Farquhar, a former chief of the FCC Wireless Telecommunications Bureau who focuses on licensing, spectrum auctions and general compliance. Trey Hanbury is another key figure and a notable specialist in relation to technology policy, especially in areas such as robotics, artificial intelligence and machine learning. Also recommended in the team is Mark Brennan.
Hogan Lovells US LLP
has continued its activity at the very top of the market, having recently acted for T-Mobile in its landmark merger with Sprint. In addition to major telecoms operators, the team is also sought out by investment houses as well as new market entrants such as Facebook. Space and satellite operations are another area of strength, largely owing to the experience of Washington DC-based
Steven Kaufman
 and
Randy Segal
. Kaufman and Segal lead the team alongside former chief of the FCC's wireless telecommunications bureau
Michele Farquhar
.
Trey Hanbury
helped lead advice on the T-Mobile/Sprint deal and, alongside traditional communications, is also skilled in advising on robotics, machine learning and artificial intelligence. Other key figures include
Ari Fitzgerald
,
Alexander Johnson
, and senior associate
Arpan Sura
.
A market-leading practice with an exceptionally deep bench, Washington-DC based 
Hogan Lovells US LLP
 provides comprehensive support to REIT clients. The team serves as counsel for capital markets work, corporate governance and a variety of corporate transactions and M&A, and is well placed to handle large-scale multi-jurisdictional mandates working alongside equally capable teams from across its global network. 
David Bonser
heads the practice, bringing over 30 years of experience in securities and partnership transactions, M&A, joint ventures, and general governance. Of late, Bonser has continued his ongoing advice to VICI Properties on debt and equity transactions, and also advised Industrial Property Trust on its $3.99bn cash merger transaction with Prologis. Other leading names in the team include
Mike McTiernan
 and
Stacey McEvoy
. The team is also noted for its expertise in REIT-specific tax matters, where key contacts include
Prentiss Feagles
and 
Cristina Arumi
, the latter of whom heads up the US REITs tax group. 
Andrew Zahn
is recommended for capital markets work and was promoted to partner in January 2021. Matt Thompson took an in-house position in October 2020.
Hogan Lovells US LLP is known for its regular engagements on high-profile appellate mandates in the US Supreme Court, as well as in federal and state courts of appeal. Former Principal Deputy Solicitor General Neal Katyal shares leadership of the department with the highly regarded Cate Stetson, who recently hit a milestone of 100 arguments at appellate stage. Katyal is a minority appellate star, whose US Supreme Court legacy will include breaking Thurgood Marshall's record for a number of arguments presented by a minority litigator. The past year saw Katyal take the lead on acting on behalf of the respondents in the closely watched case of Fulton v City of Philadelphia, which raises significant issues relating to religious rights and certification of same-sex couples as foster parents. Jessica Ellsworth's wide-ranging practice includes multiple representations of clients in the higher education sector. Counsel Mitchell Reich is a rising star in the team.
Hogan Lovells US LLP has a solid reputation in cross-border disputes. Dennis Tracey in New York handles civil litigation and regulatory proceedings, including enforcement, while Los Angeles-based Stephanie Yonekura leverages her expertise as a former federal prosecutor in global investigations, white-collar, and fraud issues. Daniel González is a contact in Miami.
Rated for its international public procurement experience, the government contracts and public procurement practice at Hogan Lovells US LLP has the ability to handle complex, resource-heavy bid protests and is a popular choice for some of the largest aerospace and defense companies in the US. Michael Mason steers the team on a range of matters on behalf of aerospace and defense contractors, while Joy Sturm leads on life sciences contracting work focused on the pharmaceutical, biologics and biotech industries. Michael Vernick oversees mandates in the education sector, and chairs the wider government contracts group that is noted for its cybersecurity and technology expertise and comprehensive knowledge of federal grant funding, including False Claims Act suits and investigations. Michael Scheimer is a seasoned practitioner in national security and IT contracting, while Stacey Hadeka focuses on aerospace and defense matters.
Drawing on a strong global regulatory practice and exceptional relationships at all levels of the government, Hogan Lovells US LLP's government relations and public affairs team handles complex matters facing all branches of the government. The firm enjoys a strong international presence and is highly-regarded for its representation of sovereign governments, but is also a popular choice among domestic automotive manufacturers and national industry associations. Practice head Ivan Zapien is a prominent Democratic lobbyist with a wealth of private sector and Capitol Hill experience, and former senator Norm Coleman is recommended for representation in congressional investigations. Aaron Cutler is a name to note for energy and financial services lobbying, and senior associate Ari Fridman specializes in national security and foreign policy issues. The group was further boosted in April 2020 by the arrival of Kelly Ann Shaw, the former deputy assistant to the President for International Economic Affairs and deputy director of the National Economic Council. Michael House left the firm in February 2020. All named practitioners are based in Washington DC.
Hogan Lovells US LLP
's multidisciplinary education practice has a strong bench of talent in Washington DC and is skilled in the full range of issues affecting education institutions, from corporate transactions to complex litigation. It is particularly noted for its work in the academic medical center space. The team is very active on the international stage, where
Stephanie Gold
has over two decades of experience acting for colleges and universities in sensitive investigations, regulatory work, and compliance. She also advises medical schools on spin-outs. Another name to note is
William Ferreira
, who is recommended for advising universities on expansion into the Asian and Middle Eastern markets. Ferreira heads up the education practice, while Gold leads the firm's education sector group. Clients also benefit from the firm's wider capabilities in dispute resolution and corporate.
Michael Vernick
 joined
Akin Gump Strauss Hauer & Feld LLP
 in 2021.
Hogan Lovells US LLP fields a team of expert litigators, which is renowned for its skills in achieving appellate-level success and representing clients before the Supreme Court. The department has extensive experience navigating complex environmental and administrative litigation on behalf of Fortune 500 companies and other major entities, with recent highlights including disputes involving mass toxic tort, cost recovery actions, CERCLA claims and citizen suits pursuant to the full array of environmental statutes. Offering nationwide coverage, the group is jointly headed by former national director of the EPA's air and civil enforcement programs Adam Kushner in Washington DC, and Scott Reisch in the Denver office. Another key contact in DC is James Banks, who is often retained by clients from the manufacturing, oil and gas and waste management sectors. The group has been bolstered by the arrival of former chief counsel of litigation for Koch Industries Jennifer Adams (Houston) and the arrivals of California-based partner Tom Boer (San Francisco) and of counsel Diana Martin (Los Angeles), the both of whom joined from Hunton Andrews Kurth LLP in 2020.
Hogan Lovells US LLP
 has a strong track record in class actions, fraud and abuse litigation, routinely acting for market-leading health insurers. Of recent note, Miami-based attorneys
Craig Smith
 and
David Massey
defended Centene in a state-wide putative class action suit concerning adequate access to certain prescriptions; the case ended in dismissal and a later resolution between the parties. Other key clients include United Healthcare and Anthem, which the firm represents in ERISA litigation, arbitration and general business disputes, among other matters.
Michael Maddigan
 leads the Los Angeles litigation practice, and is recognized for his experience in class actions, False Claims Act cases, and internal investigations. In addition to its focus on high-stakes litigation, the team also advises on transactional matters and compliance, antitrust and privacy issues. 
Sheree Kanner
 leads the practice group from Washington DC.
Hogan Lovells US LLP 's national life sciences practice has a strong reputation for M&A, financing transactions and large-scale commercial deals. It also stands out for its dedicated regulatory offering and its experience in IP litigation and pharmaceutical and medical device product liability proceedings. Its Washington DC-based regulatory team was recently strengthened by the arrival of Jonathan Wasserman, former associate general counsel at Bristol Myers Squibb.  It is also highly commended for its Washington DC based FDA and healthcare regulatory team. Contacts in this space include Philip Katz, who leads the group's pharmaceutical work; Randy Prebula, head of medical devices; Jonathan Kahan and David Fox, who focus on FDA matters; and Anishiya Abrol, a contact for commercial and licensing transactions. The service group is jointly led by Steve Abrams and Lynn Mehler in Philadelphia and Washington DC, respectively. Asher Rubin and Adriana Tibbitts joined Sidley Austin LLP in January 2021; Suzanne Filippi left for Morgan, Lewis & Bockius LLP in April, and Adam Golden left for Freshfields Bruckhaus Deringer LLP in May.
Hogan Lovells US LLP
's Washington-DC based healthcare practice is driven by expertise in health transactions and system restructuring. The firm represents numerous large-scale clients across the US, with particular emphasis on university medical centers. Highlights over the review period saw
Clifford Stromberg
 and
Leigh Oliver
taking leading roles in the merger of Einstein Healthcare and Jefferson Healthcare, and also in the combination of Wake Forest Baptist Medical Center and Atrium Health. The team has further expertise in antitrust work, coverage and reimbursement, government price reporting and digital health.
Jonathan Diesenhaus
leads the team's healthcare fraud and regulatory litigation work, having previously held a position with the DOJ. Practice head
Sheree Kanner
representation in Medicaid and Medicare litigation has also led to positive client feedback.
Hogan Lovells US LLP's 'highly professional' team is rated by clients for 'the level of detail and thoroughness they provide on employee benefits matters'. The practice is highly regarded for its strength in handling matters in highly regulated sectors, notably in life sciences and TMT; M&A and transactions specialist Michael Frank in Silicon Valley is a key name in this area. In New York, Martha Steinman is noted for handling director and executive compensation issues and proxy disclosure matters for boards of directors, senior management teams and compensation committees; while Washington DC-based Kurt Lawson is recognized as a 'stellar legal adviser'.
Hogan Lovells US LLP offers a cradle-to-grave service, with a particularly strong focus on related corporate transactional, IP and financial services regulatory advice. This includes support to emerging and established clients, including technology developers and banks, in the payment processing, insurtech and cryptocurrency space. The US team works closely with colleagues in other key hubs, including London. Washington DC-based financial regulatory partner Richard Schaberg co-heads the global fintech team, with strong support from regulatory partner Gregory Lisa (DC and New York), and Theodore Mlynar in New York, who heads the firm's blockchain-smart contracts group. Silicon Valley office head Nathaniel Gallon is active on the technology front, representing companies from across the fintech ecosystem.
Hogan Lovells US LLP has an experienced team of technology transactional lawyers spread throughout its US network, which is complemented by the firm's international reach, enabling seamless advice on multi-jurisdictional matters. Negotiating IP licenses and conveyances, and commercializing international portfolios forms a large part of the team's workload, and its activity spreads to growing fields such as AI, autonomous vehicles, digital health and blockchain. The firm's regulatory expertise also provides a strong edge in heavily regulated industries such as healthcare, life sciences, telecoms and fintech. Audrey Reed and John Brockland jointly lead the team from Washington DC and Silicon Valley, respectively. David London in Denver is highly experienced in this area, as is Washington DC-based Michele Farquhar, who is most active in the telecoms space.
Hogan Lovells US LLP handles complex international merger proceedings, including multi-jurisdictional filings and representation of major clients in investigations before the DOJ, FTC, and international competition bodies. The team is headed by Edith Ramirez and Joseph Krauss.
Hogan Lovells US LLP
 is a major player in regulated industries, particularly life sciences and healthcare. The firm is also at the forefront of real estate (including REIT), tech, consumer and food transactions. Its sizeable presence in Washington DC makes it especially well suited to regulated industry transactions, though its considerable growth in New York has enabled it to develop a more wide-ranging practice, including closer links to underwriters. The firm is also active in sovereign debt offerings, particularly those by Latin America sovereign issuers. Washington DC partner 
Eve Howard
  became global head of capital markets in July 2020 and has an outstanding record in big-ticket transactions. In New York, 
Stuart Morrissy
  has helped the team to develop strong relationships with key investment banks. 
Richard Aftanas
  joined from 
Kirkland & Ellis LLP
in 2020, further strengthening the team's connections to major issuers and underwriters, and
Ben Garcia
  joined the team from 
Milbank
. 
Evan Koster
  is recommended for sovereign deals in Latin America, and Washington DC's 
David Bonser
  stands out in REIT offerings. Washington DC-based counsel
Tifarah Allen
  is also recommended. All named partners are based in New York unless stated otherwise.
Hogan Lovells US LLP
 is best known for its advice to businesses operating in in highly regulated industries and for its public company advisory practice. Much of the team's deal flow comes from existing public company clients, most notably in the life sciences, healthcare and real estate sectors. The firm also attracts a steady pipeline of IPO engagements including those originating from Latin America, especially Brazil. Philadelphia partner 
Steve Abrams
 acts as global co-head of life sciences and healthcare, and has a strong focus on equity capital markets offerings. 
Richard Aftanas
 brings significant additional credibility to the capital markets team in New York, having joined from 
Kirkland & Ellis LLP
 in September 2020. Washington DC's 
David Bonser
 is an experienced figure in real estate and REIT transactions.
Hogan Lovells US LLP's nationwide network provides a solid platform for comprehensive advice on energy and infrastructure projects, including P3 projects. The firm also has complimentary expertise in regulatory issues, and is therefore able to represent sponsor clients before various state agencies including the Federal Energy Regulatory Commission, the Department of Energy and the Department of Transportation. Jorge Diaz-Silveira leads the team from Miami and focuses on assisting developers and sponsors on the financing of renewable energy projects. From the Baltimore office, Brian Chappell co-leads the energy and natural resources industry group and advises on M&A involving portfolios of renewable energy assets.
Headed up by Evan Koster, the derivatives team at Hogan Lovells US LLP has a particular focus on the Latin America region. Clients include sovereign entities and international financial institutions, which Koster advises on regulatory issues and transactions involving the energy, insurance and healthcare industries. The group is well integrated into the firm's global service network and often works alongside colleagues in Europe and Asia to handle cross-border structured deals and derivatives contracts.
Hogan Lovells US LLP
has noted expertise in a variety of disputes in the oil and gas sector, including those relating to the development of oil and gas projects, transportation and trading, and the supply and marketing of crude oil. The team represents clients in federal and state court proceedings, and also handles international arbitration proceedings.
Stefan Krantz
has extensive experience advising clients on natural gas pipeline delivery systems and is also recommended for FERC proceedings.
Robert Wolinsky
 has a strong litigation background with expertise handling oil and gas litigation and arbitration.
Hogan Lovells US LLP is well known for its FERC practice, which acts for a number of electric utilities and other market participants. Daniel Stenger has a strong background in nuclear energy and represents clients before the NRC and DOE. Senior counsels Mary Anne Sullivan and John Lilyestrom are also noted. All named individuals are based in Washington DC.
Hogan Lovells US LLP
has a broad oil and gas practice with clients drawn from every segment of the industry, though the team is especially active in regulatory rate cases, where it acts for major pipeline clients. The key figures in the team are
Stefan Krantz
and
Greg Junge
, both of whom have handled significant work for Columbia Gas Transmission Company, including its first Natural Gas Act section 4 rate filing in over two decades. Krantz and Junge are both in the Washington DC office.
Combining deep sector strength with a formidable multi-disciplinary offering  covering financing, M&A, regulatory and disputes, the
'responsive and professional
' team at 
Hogan Lovells US LLP
is well placed to advise clients on work throughout the renewables life cycle, from project development and finance, through to buy- and sell-side project M&A. An electrical engineer by trade and benefiting from prior in-house experience in the electric utility industry, Baltimore-based team head
Brian Chappell
is uniquely positioned to advise clients in the renewables space and is recommended for providing '
considered and commercial
' advice from a purely legal as well as business perspective. Although the firm handles a substantial amount of work for established developers and utilities in the sector, it is also regularly instructed by start-ups seeking to grow their businesses in the renewables sector through venture capital equity financing. Other recommended practitioners include 
'responsive'
Washington DC-based partner 
John Lilyestrom
, who provides an '
excellent work product', 
particularly as it relates to regulatory challenges facing stakeholders in the industry, and Miami-based partner 
Jorge Diaz-Silveria
, who regularly advises on financing and M&A pursuant to Latin America-based renewables projects.
With specialists in natural resources and environmental law,
Hogan Lovells US LLP
has a strong profile for enforcement, legislative and other regulatory proceedings before the EPA and state agencies. The team acts for a world-class client base in relation to a variety of complex regulatory matters encompassing clean air, clean water, climate change, endangered species, hazardous waste management and chemical regulations. Former federal prosecutor and national director of the EPA's air and civil enforcement program
Adam Kushner
 co-heads the department out of Washington DC, while fellow co-leader
Scott Reisch
  is a name to note in the Denver office.  Several lateral hires from leading environmental practices rounded out an already impressive and experienced national team. One such hire was that of
Tom Boer
, who joined the California-based team from
Hunton Andrews Kurth LLP
, and brings to the table a wealth of experience in environmental enforcement actions and compliance.
Hogan Lovells US LLP's insurance group advises on complex corporate, regulatory, and litigation matters, including those related to Covid-19, insurtech, cybersecurity breaches and data protection. Co-led by David Newmann in Philadelphia, the team is also well-known for its work in high-stakes coverage and bad faith litigation arising from D&O and professional liability. David Hensler in Washington DC and Vanessa Wells in Silicon Valley jointly lead the team; Hensler has a strong track record in complex insurance disputes and Wells is highly regarded for negotiating with the California Insurance Regulator to establish the rates that insurance companies can charge their clients.
Hogan Lovells US LLP's full-service immigration group also has a niche practice in international trade laws and export compliance, as well as servicing clients on traditional immigration matters. Based out of Washington DC, the team handles national security-related immigration work for governments, and employment-based visa issues for multinational corporations and higher education clients. Aleksandar Dukic leads the team alongside co-chair Beth Peters, who also manages the trade and investment group. Also in the team is newly promoted Anne Fisher who advises on customs and economic sanctions, as do a team of senior associates based in the Northern Virginia office. The group has an active pro-bono practice handling cases of asylum and immigration for children.
Hogan Lovells US LLP has a strong record in activist campaigns and complex corporate governance issues. Its strength in advising public companies is reflective of the wide-ranging expertise of practice head Paul Hilton, who splits time between Denver and New York. In October 2020, Matt Thomson left the Washington DC-based team to pursue an in-house career.
Hogan Lovells US LLP has a versatile service group that represents an impressive mix of big name corporate and fund investors, as well as emerging companies. In particular, clients have highlighted the firm's 'strong government and regulatory capability, Silicon Valley presence and experience, and truly global capability'. The team is jointly led by Nathaniel Gallon and Jon Layman in Silicon Valley, with key members spread throughout the firm's national network, including in Denver, New York, and Washington DC, where partner Mahvesh Qureshi has built a strong practice.
Hogan Lovells US LLP
advises both vendors and customers on the negotiation of outsourcing transactions, and has been especially active for universities in this space. In addition to software licensing and purchases, the team's recent work has also included strategic partnerships and joint ventures to service a range of business functions. The practice group is jointly led by
Zenas Choi
 in Northern Virginia and
Audrey Reed
, who operates out ofWashington DC and New York. The team also has a presence on the West Coast, where San Francisco-based
John Brockland
is a key contact.
At Hogan Lovells US LLP, Washington DC-based Jasper Howard advises on a high volume of international M&A transactions, particularly in the TMT and defense sectors. Cristina Arumi (also based in Washington DC) and Josh Scala in San Francisco are the team's REIT experts, handling international tax structuring for non-US investors. In Baltimore, Nancy O'Neil represents private equity investors active in the hotels, technology, media and entertainment, and financial services sectors. The practice group is headed by Siobhan Rausch in Washington DC, who provides a full-range of tax advice to tax-exempt organizations, including public charities, private foundations, universities and health systems. The team also acts for prominent sovereign wealth funds.
Hogan Lovells US LLP's full-service tax practice is especially active in the fields of technology, pharmaceuticals, auto manufacturing and TMT. The team is led by Siobhan Rausch, wha has deep experience acting for tax-exempt organizations. Other key contacts include Cristina Arumi, a seasoned REIT specialist, and Jasper Howard, who has experience structuring and executing a broad range of transactions. Josh Scala is based in Silicon Valley, and is recommended for advising real estate and private equity clients on the tax aspects of commercial transactions. All named lawyers are based in Washington DC unless stated otherwise.
Hogan Lovells US LLP
has experience in bet-the-company litigation and routine defense of alleged monopolization practices. The group specializes in cases concerning price-fixing, market allocation and vertical and horizontal agreement allegations, as well as class actions, government suits and individual claims.
Edith Ramirez
is the key contact.
Hogan Lovells US LLP' team has longstanding experience advising clients on both investment and commercial arbitration matters. The group is noted for its global footprint, which includes a notable presence in the Middle East; trilingual Samaa Haridi is a key New York-based contact for Middle Eastern clients.
The team at Hogan Lovells US LLP has represented OEMs and distributors in various product liability litigation cases, in appeals, large recalls and consolidated actions. The firm also has experience in managing multijurisdictional disputes. Michael Kidney in Washington DC has over 25 years of litigation experience and is a key lawyer in the team. Baltimore-based Lauren Colton, head of the firm's products law group, focuses her civil practice on product liability litigation which includes individual, mass tort and class actions in federal and state courts across the country.
Hogan Lovells US LLP's US-based global offerings practice is largely driven by Latin America transactions. This includes sovereign offerings and structured finance-related transactions; diversified payment rights deals are a particular forte thanks to the expertise of senior figure Emil Arca. While much of the practice centers on debt transactions in emerging markets throughout Latin America, the firm has landed a growing market share of equity offerings from Brazil. Evan Koster is noted for sovereign offerings and Sina Hekmat is experienced in representing German issuers in global offerings.
With continued mandates from key clients including Airbus, Arm Limited, Ford, and Lockheed Martin, Hogan Lovells US LLP has enjoyed a strong year in a difficult transactional environment, with a broad range of sector expertise and the firm's global platform enabling it to handle large-scale deals for marquee clients. The US team is geographically diverse, with leaders across numerous key commercial centers. Keith Flaum is a key figure in the Silicon Valley team, handling technology and life sciences M&A as well as co-ordinating work across the Americas. Also in Silicon Valley, Richard Climan has an excellent record in technology and e-commerce work, advising major clients such as Walmart and Sinopsys; he is a noted thought leader for tech and innovation-focused M&A. William Curtin, heads the global M&A team from Washington DC and New York, and has been involved in transactions for Airbus, Arm, and Daimler, among others. Elizabeth Donley is another key figure in Washington DC; she focuses on US and cross-border transactions for clients including Lockheed Martin. North Virginia-based senior associate Ashlee Sawyer Gilson is taking an increasingly prominent role in aerospace, defense, and automotive sector deals, and recently represented Ford in the $2.6bn investment by Volkswagen into its autonomous vehicle platform.
The coast-to-coast coverage provided by Hogan Lovells US LLP positions the team to meet the needs of a large and diverse group of market participants, including debtors, creditors, committees, and distressed asset investors. The team is particularly well known for its expert handling of cases which lie at the intersection of regulatory matters and bankruptcy law, and for its knowledge of IP issues relating to insolvency. Global practice head Christopher Donoho is based in the New York office, which also houses Americas co-head Ronald Silverman and recently promoted counsel John Beck. The Los Angeles office is the base for a number of other key practitioners, including joint practice head, Richard Wynne; David Simonds, who is noted for his cross-border expertise; and bankruptcy litigation specialist Erin Brady.
Hogan Lovells US LLP's mainstays are the life sciences and technology sectors. The Washington DC-based Celine Jimenez Crowson is the head of the practice. Arlene Chow moved to Latham & Watkins LLP in June 2020.
Headed by David Winter, the team at Hogan Lovells US LLP has a longstanding relationship with private funds and small business investment companies, as well as clients in the energy and real estate sectors. The practice recently advised Canapi Ventures on multiple matters, including its inaugural funds, Canapi Ventures SBIC Fund, L.P. and Canapi Ventures Fund, L.P., fintech venture capital funds, which has raised approximately $575m across two separate investment vehicles. Partner Adam Brown re-joined the team in June 2020 from Paul Hastings LLP.
Hogan Lovells US LLP's financial institutions team is led by Richard Schaberg, who stands out for his experience in bank M&A work. Counsel Sara Lenet is another name to note; she handles regulatory matters both for banks and clients in the fintech sector. Schaberg and Lenet are based in Washington DC.
Hogan Lovells US LLP has extensive connections to Latin America, most notably through its large and highly established Miami office, along with highly acclaimed offices in Brazil and Mexico. This has enabled the firm to develop a strong pipeline of anti-corruption investigations engagements, including FCPA investigations. Miami partner Rafael Ribeiro is the key name in Latin America investigations and in pre-acquisition due diligence exercises. Washington DC's Peter Spivack is also highly experienced in FCPA investigations, including those involving Latin American entities.
Hogan Lovells US LLP >
Firm Profile
Change is happening faster than ever, and legal challenges come from all directions. To stay ahead, organisations need to anticipate what's next. Hogan Lovells understands this and works together with its clients to solve the toughest legal issues in major industries and commercial centres around the world. With 2,500 lawyers on six continents, Hogan Lovells offers extensive experience and insights gained from working in some of the world's most complex legal environments and markets for corporations, financial institutions and governments. The firm provides practical legal solutions that help clients identify and mitigate risk and make the most of opportunities.
Whether a client is expanding into new markets, considering capital from new sources, or dealing with increasingly complex regulation or disputes, Hogan Lovells can help.
The firm's lawyers are straight-talking. They understand and solve the problem before it becomes one. And they deliver clear and practical advice that gets the job done.
A fast-changing and interconnected world requires fresh thinking combined with proven experience. That's what Hogan Lovells provides. Progress starts with ideas. And while imagination helps at every level, the firm's legal solutions are aligned with each client's business strategy. The firm's experience in cross-border and emerging economies gives it the market perspective to be the global partner of choice for its clients. The team at Hogan Lovells brings a diverse variety of backgrounds and experience which delivers a broader perspective. This ultimately makes for more rounded thinking and better answers for clients. Giving back to communities and society is fundamental to good business. And, it's part of the firm's core. Everyone at Hogan Lovells is asked to volunteer at least 25 hours a year as part of their normal work duties.
Main areas of practice: Hogan Lovells is based around five main practice groups:
Corporate: Hogan Lovells' presence throughout Africa, Asia, Europe, Latin America, the Middle East and the United States means that they can work with clients to successfully deliver on strategic cross-border and domestic transactions. The practice assists public and private companies, private funds and other investors, investment banks, financial institutions and governmental entities on their most complex and challenging transactions.
Finance: located in the world's financial hubs, Hogan Lovells' finance practice is consistently rated as a market leader by respected legal directories and trade publications. The practice comprises business restructuring and insolvency, infrastructure and project finance, securitization and structured finance, debt capital markets and banking.
Government regulatory: in an increasingly complex global market, it is more important than ever to understand, anticipate and quickly respond to a wide range of regulatory challenges. The practice's objective is to help clients achieve a competitive advantage and minimize regulatory risk. The firm's experience at the intersection of business and government enables it to guide clients successfully through the growing array of regulatory issues.
Intellectual property: the intellectual property group helps drive clients' business growth by protecting and leveraging their ideas and innovations, brands and creative works. Its lawyers combine a strategic, global outlook with local knowledge and a keen understanding of the technological and business factors involved in this area of law.
Litigation and arbitration: the practice has a long track record of achievement in complex, high-stakes disputes. Because its lawyers are leaders in their local jurisdictions and function across offices as one team, the firm is positioned to deliver both local insight and global perspective to meet clients' interests in multi-jurisdictional matters.
Hogan Lovells also has deep knowledge about many key industry sectors, such as: aerospace, defense and government services; automotive; consumer; education; energy and natural resources; financial institutions; infrastructure; life sciences and healthcare; real estate; sports and recreational facilities; technology, media and telecoms; and transportation.
* Hogan Lovells is an international legal practice that includes Hogan Lovells US LLP and Hogan Lovells International LLP.
Staff Figures
Number of Lawyers : 2,500
Other
CEO : Stephen J Immelt Other offices : Alicante Other offices : Amsterdam Other offices : Beijing Other offices : Brussels Other offices : Budapest Other offices : Dubai Other offices : Dusseldorf Other offices : Frankfurt Other offices : Hamburg Other offices : Hanoi Other offices : Ho Chi Minh City Other offices : Hong Kong Other offices : Jakarta Other offices : Johannesburg Other offices : London Other offices : Luxembourg Other offices : Madrid Other offices : Mexico City Other offices : Milan Other offices : Monterrey Other offices : Moscow Other offices : Munich Other offices : Paris Other offices : Perth Other offices : Rome Other offices : São Paulo Other offices : Shanghai Other offices : Singapore Other offices : Sydney Other offices : Tokyo Other offices : Warsaw Other offices : Zagreb