Firm Profile > Hogan Lovells US LLP > Washington DC, United States
Hogan Lovells US LLP
Offices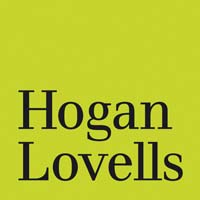 Hogan Lovells US LLP
COLUMBIA SQUARE
555 THIRTEENTH STREET, NW
WASHINGTON DC 20004
United States
Hogan Lovells US LLP > The Legal 500
Rankings
The combination of a deep bench of practitioners with government experience and global reach of the firm makes Hogan Lovells US LLP's cartel team stand out. Healthcare and life sciences as well as automotive and transport are a core focus of the department led by the Washington DC-based Edith Ramirez. Additional sector experience is always available from the firm's wide range of specialized industry groups. Also located in the capital, Kathryn Hellings represents corporations and individuals in cartel investigations on a regional, domestic and international level, especially in cases alleging price conspiracies. Megan Dixon in San Francisco assists clients all over the world to identify, investigate, and strategically address potential legal exposure arising from antitrust violations within their businesses. Two associates in Washington DC provide key support: Daniel Shulak navigates internal and DOJ investigations and Susan Musser, who also undertakes follow-on litigation, is also active in alleged cartel conduct investigations.
Led jointly by Washington-based
Deen Kaplan
 and
Beth Peters
,
Hogan Lovells US LLP
's international trade and investment group has carved out a reputation for its '
solid performance
' and '
deep knowledge of complex international trade dispute settlement mechanisms
'. Certainly, the team is distinguished by its strength not only in handling disputes, but also in trade negotiations, an area of focus for
Jonathan Stoel
. Among its core focus areas, the team is rated for its trade enforcement work, and also has significant experience acting in investigations by the Committee on Foreign Investment in the United States (CFIUS).
Brian Curran
is highly experienced in matters involving CFIUS assessment and filings. The group also bolstered its capabilities in this space with the hire of
Anne Salladin
from
Stroock & Stroock & Lavan LLP
in March 2019. Another differentiator for the team is each practitioner's sector-specific specialization – a strategy that benefits the team in the context of advising clients on trade risks associated with those sectors. In particular, the team has had recent standout highlights in the areas of telecoms, utilities, manufacturing, and energy and natural resources, among others. The team is also particularly strong in cross-border matters:
Benjamin Kostrzewa
is a key contact for China-related work, while Kaplan and
Mark McConnell
names to note for matters involving Canada. Clients have also singled out
Jared Wessel
, who is noted for his experience handling treaty-based claims and trade policy work.
Arent Fox LLP has a strong reputation in trade litigation, owing partially to the experience of standout litigators John Gurley and Matthew Nolan. Clients have also identified Matthew Clark as being 'highly respected by his peers in the DC trade law bar'. Alongside its trade remedies work, the department is also adept at handling trade compliance and economic sanctions assessments; areas where department head Kay Georgi is the key figure. The customs group is led by David Hamill, and is well versed in acting as external counsel in customs compliance issues, among other matters. The majority of the team is located in Washington DC, but the firm also has a presence in Los Angeles, where Marwa Hassoun is recommended. In light of the recent broadening of the jurisdiction of CFIUS, it also worth noting the expansion of the team's capabilities in the CFIUS space following the arrival of David Hanke, who formerly held multiple staff positions at the US government. One final point to note, the practice group is also well positioned to advise on US-Canada trade matters, and in fact has a team focusing specifically on issues involving the Canadian market.
Hogan Lovells US LLP advises across the full life cycle of a product or business, from initial clinical trials to off-patent strategy to business development, through financing to defending bet-the-companty litigation. The cross-practice team advises clients on artificial intelligence, cells, tissue and gene therapies, 3D printing, biosimilars and royalty financing. Adam Golden and Asher Rubin focus on multibillion-dollar cross-border transactions, and are based in New York and Baltimore respectively. The team has a large number of highly regarded regulatory specialists. Among them, Washington DC-based David Fox maintains a leading practice in the regulation of new drugs, biologics and combination products, and is frequently involved in bringing novel products through the FDA review process; Philadelphia-based Janice Hogan focuses on expediting the approval of high technology medical devices; Philip Katz heads the pharmaceutical and biotechnology regulatory practice from its Washington DC office, and is recommended alongside Jonathan Kahan who has notable experience in obtaining FDA market clearance or approval of novel medical devices for medical technology and diagnostics companies, as well as representing clients in FDA enforcement actions. Lauren Colton focuses on product liability cases, and is representing Bristol-Myers Squibb in over 2500 lawsuits and claims filed by patients who allege that their use of the atypical antipsychotic, Abilify, caused them to develop compulsive gambling and other impulse control disorders. Further names to note include Washington DC-based Susan Lee, Adriana Tibbitts, counsel Anishiya Abrol, and senior associates Justin Yu and Blake Wilson who are based in Silicon Valley and Philadelphia.
Hogan Lovells US LLP has 'unmatched subject matter expertise' in the aviation space, where it advises leading airlines on regulatory compliance, enforcement and market-shaping policy matters. The team is also actively involved in developing the regulatory and policy landscape in the fast-growing drones industry. Key figures in the team include Robert Cohn, who chairs global aviation practice group, and Lisa Ellman, a 'tremendous asset' to the team and a market leader in the the area of UAV law and policy. Counsel Patrick Rizzi advises clients on international route rights, antitrust issues in the context of aviation sector- alliances, government investigations, airport privatization and aviation-related transactions and ownership changes. Senior associate Matthew Clark is also recommended. Named lawyers are based in Washington DC.
Hogan Lovells US LLP
 handles a full gamut of road and rail litigation, but is noted in particular for its breadth of expertise in automotive class actions and its comprehensive knowledge in the areas of safety and emissions, electric cars, autonomous vehicles, and data privacy. 
Latane Montague
 has over 20 years of experience in the areas of automotive safety and environmental regulation, having represented  leading car manufacturers, engine makers, railcars and equipment suppliers. The rail practice is headed by
Kevin Sheys
, a member of the firm's global regulatory group, who specializes in railroad projects, transactions and regulatory matters. Sheys has acted as counsel on over 20 commuter and light rail projects and state-sponsored intercity passenger rail improvement projects. Also recommended are
Michael Kidney
, a name to note for consumer class actions and commercial litigation, and New York-based 
Carl Chiappa
and
John Sullivan
, who have expertise in franchise litigation. Senior associates
Kathryn Lannon
 and
Ryan Ford
 are recommended for environmental and safety regulation and automotive distribution, respectively. Named individuals are based in Washington DC unless otherwise stated.
Rated for their '
skill, integrity, and 24/7 attention
', the lawyers at 
Hogan Lovells US LLP
are highly experienced in advising large organizations on governance issues. Led by
Alan Dye
, a key contact for Section 16 compliance, the team is active in advising Fortune 500 companies on cutting-edge governance issues. A recent example was the team's work for Equifax following its high-profile cybersecurity incident, wherein the team assisted with SEC disclosures and financial reporting issues related to Equifax's settlement of class action litigation and changes made to the company's corporate governance. Other key contacts include the '
outstanding'
John Beckman
 and
Joseph Connolly
, who together advised Papa John's on a dispute between the board and founder John Schnatter. 
Eve Howard
 and
Alex Bahn
 are also recommended. All named attorneys are based in Washington DC.
Hogan Lovells US LLP's Washington DC-based privacy and cybersecurity team benefits from broad industry knowledge, 'a good mix of seniority levels and great international breadth'. The US team is jointly led by Harriet Pearson and healthcare sector specialist Marcy Wilder, both of whom have experience advising on privacy and cybersecurity regulations and breach preparedness and response. Beyond healthcare, the group is also active in the technology sector — with clients including Uber Technologies — and has a dedicated education privacy practice which is led by Bret Cohen. Other names to note include Mark Brennan and recently promoted partner Paul Otto, who specialize in regulatory compliance and cybersecurity risk management and incident response, respectively. Peter Marta recently joined the firm's New York office, having previously acted as head of cybersecurity law at JPMorgan Chase.
Hogan Lovells US LLP
 offers clients a wide range of regulatory services including representing telecoms clients in high-stakes litigation. The '
incredibly responsive and engaged
' team is representing T-Mobile in its bid to obtain regulatory approvals to complete its purchase of Sprint, in one of the largest and most contested wireless transactions in recent years. It has secured clearance from the U.S. Department of Justice and the Federal Communications Commission. Noted for leading and assembling stakeholder coalitions, the practice counts the IoT, online privacy and consumer protection, Telephone Consumer Protection Act, net neutrality, M2M, and spectrum auctions among its specializations. Practice head
Michele Farquhar
 advises clients on a variety of global and US communications policy initiatives in addition to regulatory strategies involving M&A transactions and litigation. Spectrum policy expert
Ari Fitzgerald
  assisted GE secure the first-ever nationwide FCC spectrum license for use in conducting beyond-line-of-sight drone operations. Clients report that Fitzgerald and Farquhar are '
influential partners in the telecoms space
'.
The '
exceptional
' 
Trey Hanbury
, a leading advocate on spectrum and technology policy issues, provides strategic advice to a wide range of communications, internet, and media companies both domestically and internationally. Another key name is
Mark Brennan
, who regularly represents well-known internet and technology companies, advising on privacy law, AI, facial recognition, telecommunications networking, and consumer protection matters.
The interdisciplinary team at
Hogan Lovells US LLP
 advises its impressive client roster on a range of transactions, especially M&A, spectrum auctions, and joint ventures that are complex and high-value. It has particular expertise in new technologies, such as unmanned aircraft systems, Internet of Things, and healthtech. The firm's satellite practice is co-headed by Northern Virginia-based
Randy Segal
 and DC-based
Steven Kaufman
, both of whom are '
brilliant individual lawyers'
that '
bring an extra dimension to legal and commercial advice.' 
Fellow practice group leader
Michele Farquhar
, based in DC, is noted for her expertise in the telecoms sector, owing in part to her extensive experience working at the FCC and the Department of Commerce.
Trey Hanbury
  has more than 20 years' experience in spectrum policy and is one of the leading voices for wireless and competition policy in Washington, D.C. A former legal advisor to an FCC Chairman,
Ari Fitzgerald
 advises on a wide range of communications and spectrum policy issues, and New York-based M&A specialist
Alexander Johnson
 is another key contact. Senior associates
Sean Spivey
 and
Arpan Sura
 are also highly regarded.
Hogan Lovells US LLP fields a market-leading REITs practice which is home to several renowned practitioners. David Bonser serves as practice head, and his noted for his impressively broad practice covering M&A, securities and partnership transactions, joint ventures, general governance and compliance matters. Bosner recently acted for VICI Properties in relation to its agreement with Eldorado Resorts for the acquisition of the real estate assets of Harrah's New Orleans, Harrah's Laughlin and Harrah's Atlantic City, a transaction expected to generate annual rent for the client in excess of $250m. Prentiss Feagles is another key figure, distinguished through his expertise in REIT tax laws, while Stacey McEvoy is a name to note for dispositions and divestitures, strategic alliances, private equity and venture capital transactions. Matt Thomson has experience of governance matters and strategic mergers, while at the more junior end, senior associate Andrew Zahn has acted for a number of public REITs in connection with capital raising transactions. Cristina Arumi recently re-joined the firm from Ernst & Young; she focuses her practice on the tax aspects of capital markets and M&A transactions involving REITs. Named lawyers are based in Washington DC.
Hogan Lovells US LLP stands out in particular for its work at the US Supreme Court, where Neal Katyal is breaking the record for oral arguments delivered by a minority attorney. A former Acting Solicitor General, Katyal has been engaged in some of the country's most significant cases; in one highlight of many, he represented The American Legion in a dispute with American Humanist Association touching upon the separation of church and state. In the courts of appeal, practice co-chair Catherine Stetson recently reached 100 arguments in courts at federal and state level. Jessica Ellsworth is also very active, having recently acted on behalf of Mazda in a case at the Third Circuit concerning the Mazda Brand Experience Program. The department is also distinguished by the strength of its bench, a recent example of which was the 9-0 victory secured by senior associate Mitchell Reich in Rodriguez v Federal Deposit Insurance Corp., a US Supreme Court case concerning ownership of corporate tax refunds.
The team at
Hogan Lovells US LLP
 is led out of New York by
Dennis Tracey
, who also oversees the group's work across the Americas. Other contacts include
Bruce Oakley
 in Houston and
Daniel González
in Miami.
Hogan Lovells US LLP's top-ranked REITs practice supplies a steady stream of mandates to the capital markets team. In a recent example, the group advised VICI Properties on its $2.4bn equity offering, which represented the largest REIT follow-on offering in history. The issuer-focused practice also draws on the firm's expertise in the regulated industries to advise companies in the life sciences, healthcare and TMT sectors on equity transactions. Washington DC-based David Bonser heads the group and is widely recognized for his strength in REIT-related work — he led on the VICI Properties deal. In Philadelphia, Steve Abrams is well versed in life sciences-related issuances, including IPOs, follow-on offerings and private placements. Washington DC's Richard Parrino handles a mix of transactional and regulatory securities matters.
Hogan Lovells US LLP's highly rated government contracts practice is active in the areas of aerospace and defense, government services, education, and energy and natural resources, providing 'thorough legal analyses' from a cross-practice platform, both nationally and internationally. Jointly led by Michael Mason (an 'unrivalled resource'), Michael Vernick and Joy Sturm, who also leads the integrated life sciences department, the service group also stands out for its international public procurement law offering, leveraging the strength of its DC office, as well as its Brussels office. Another pillar of the practice is national security and cybersecurity work, which is spearheaded by former government regulatory practice group head Agnes Dover. Also recommended are Marta Thompson, a contact for FCA investigations and litigation; senior associate Stacy Hadeka, who has developed expertise in bid protest litigation; and Thomas McGovern, who has over two decades of experience in federal government contracting matters. Michael McGill left the firm for Arnold & Porter.
Hogan Lovells US LLP's public policy practice is considered by some clients to be 'the best in Washington'. One key feature of the practice is its work for sovereign governments, leveraging the firm's expansive international network to handle cross-border lobbying and policy work. The group has key strengths in the automotive, aviation, and aerospace and defense sectors, and also has strength in international trade matters. The team is jointly led by point man and former US Senator Norm Coleman and the highly rated Robert Kyle. Other key contacts include Democratic lobbyist Ivan Zapien, policy expert Michael Bell and Aaron Cutler, who is the name for energy and natural resources lobbying. Senior associate Ari Fridman is an impressive up-and-comer in the team.
Hogan Lovells US LLP represents clients in environmental litigation before agencies and courts throughout the US. Typical mandates include advising on the defense of toxic tort cases, citizens suits and cost recovery actions, as well as civil and criminal enforcement. Adam Kushner is a key contact in Washington DC, as is James Banks, who is noted for his knowledge of the Clean Water Act. Tom Boer joined the team from Hunton Andrews Kurth LLP in July 2020.
Hogan Lovells US LLP has a strong record in healthcare litigation, including fraud and abuse cases and class actions. In this area, Miami-based Craig Smith represented Amerigroup Florida and UnitedHealthcare of Florida in a putative class action brought by nursing homes and hospice providers of Florida, with hundreds of millions of dollars in potential damages. Other key areas of work are regulatory counseling, privacy work, transactional advice, and dealing with the coverage and reimbursement of new medical therapies. Sheree Kanner leads the practice from Washington DC, and has extensive experience litigating Medicare and Medicaid disputes.
The Washington DC-based practice at Hogan Lovells US LLP has extensive experience in healthcare transactions and restructuring, with a niche in work for academic medical centers. Clifford Stromberg advised the University of Minnesota (UMN) on the restructuring and closer combination between the University of Minnesota and Fairview, which jointly operate UMN's medical centers. Jonathan Diesenhaus is an expert in civil healthcare fraud, False Claims Act and qui tam litigation. Other key areas of work for the team include government investigations, antitrust litigation (where Leigh Oliver specializes), and coverage and reimbursement issues. Practice head Sheree Kanner represented the American Hospital Association to challenge a Medicare rule that would cut payments to hospitals for certain outpatient services.
A strong focus on highly-regulated sectors sees Hogan Lovells US LLP's employee benefits and executive compensation team advising on a steady flow of mid- and upper mid-cap M&A transactions in the TMT and life sciences sectors; Silicone Valley-based Michael Frank and Washington DC-based Carin Carithers are the go-to names, respectively. The full breadth of equity-based compensation, qualified and non-qualified retirement, and welfare plan issues are handled by the team. Washington DC-based Kurt Lawson leads on matters pertaining to ERISA fiduciary compliance and prohibited transactions, while Martha Steinman – based in New York – often advises compensation committees, boards of directors and senior management teams on proxy disclosure and director compensation matters. Margaret de Lisser has retired from the partnership, though is still retained as senior counsel in the team.
Hogan Lovells US LLP has successfully defended well-known companies against activist investors. Key contacts in this practice area include Matt Thomson and John Beckman in Washington DC, and Paul Hilton in Denver. Hilton leads the firm's US public company practice.
Acting for household names such as PayPal, Santander and Walmart, the fintech group at Hogan Lovells US LLP is rated for its 'expertise, knowledge, and availability'. The cross-departmental team brings together individuals from its financial services regulation, corporate transactional, intellectual property, technology, and data protection practices, among others, to provide comprehensive service to clients in every segment of the fintech sector. Richard Schaberg leads the team from the DC office; he acts for banks and financial institutions in corporate and securities transactions and regulatory matters. Also recommended are Theodore Mlynar, a contact in New York for work involving blockchain and smart contract technologies; Washington DC-based Gregory Lisa, who is recognized for his 'sharp intellect' and regulatory expertise; and Sillion Valley-based managing partner Nathaniel Gallon, who is a name to note for start-ups and emerging fintech companies.
Hogan Lovells US LLP has a solid track record assisting clients from the fashion, healthcare, media and software industries with technology licensing agreements and commercial contracts. Key contacts include John Brockland in San Francisco and Michele Farquhar, who leads the communications practice from the Washington DC office.
The antitrust team at Hogan Lovells US LLP is interlinked with the firm's offices across the globe, which allows for well-coordinated representation in multijurisdictional cases of varying nature such as bet-the-company litigation and defense of alleged monopolization practices. Industry expertise spans from TMT, life sciences and health care to aerospace, among others. Department head Edith Ramirez operates out of Washington DC, which is where the following team members are based. Justin Bernick's practice revolves around antitrust and commercial litigation issues such as price-fixing, market allocation and vertical and horizontal agreements. Class actions, government suits and individual claims pertaining to any kind of alleged antitrust violation are also handled by Tripp Monts.
Thanks to the firm's global reach through worldwide offices and local counsel relationship, the merger control team at Hogan Lovells US LLP is of particular note for its strength in multijurisdictional transactions. The group also displays a strong suit in healthcare in addition to sector expertise in TMT, insurance, chemicals and manufacturing. Technology and healthcare expert Edith Ramirez heads the team out of Washington DC, where the two following lawyers are also based. Logan Breed frequently advises on artificial intelligence and other cutting-edge industries. In October 2019, the team welcomed Chuck Loughlin from the FTC, adding knowledge of financial, pharmaceutical and technology industries to the group.
Hogan Lovells US LLP
has experience representing OEMs and distributors in product liability claims and consolidated actions, appeals and large-scale recalls.
Michael Kidney
in Washington DC is a key figure in the team, as is Baltimore-based
Lauren Colton
.
Hogan Lovells US LLP a reputation for representing pharmaceuticals and medical manufacturing companies in multi-district litigation and class actions. A key contact in this area is Lauren Colton in Baltimore.
Hogan Lovells US LLP's capital markets group is distinguished by its ability to leverage the wider firm's signature regulatory offering to specialize in acting for issuers in the regulated industries, particularly healthcare, life sciences, financial services, real estate and TMT. The team covers the full gamut of private and public debt transactions, including convertible note offerings, sovereign bonds and liability management transactions. In Washington DC, regional managing partner Eve Howard focuses on debt offerings and is noted for her comprehensive coverage of regulated industries-related offerings. Washington DC-based David Bonser spearheads the group alongside Howard and handles both debt and equity deals. Recommended names in New York include Latin America specialist Evan Koster and Emil Arca, who heads the international debt capital markets practice for the Americas.
Hogan Lovells US LLP receives very strong feedback from clients, who praise the quality of service and the firm's impressive understanding of foreign jurisdictions, particularly Latin America. The firm has a selection of highly experienced partners spread throughout its US network and led by Jorge Diaz-Silveira out of the Miami office. Among them, Brian Chappell in Baltimore, who co-chair's the firm's power and renewables sector team, is noted for his strong transactional and projects expertise. Miami's  José Valdivia, who co-chair's the firm's Latin American practice group, has built up a good track record for power and infrastructure projects in the region, as have partners Wylie Levone in Washington DC and Ricardo Martinez in New York. Another key figure is David Locasio who handles US infrastructure PPPs and LNG projects for both sponsors and lenders.
Hogan Lovells US LLP's Evan Koster has a particularly strong reputation among European investment banks, which he advises on the US regulatory aspects of their derivatives-related activities. Geographically, the practice group is also well-connected in Latin America, while, looking along sector lines, the team has strengths in regulated areas including energy, insurance and healthcare. Senior associate Greg Hafkin left for an in-house role at HSBC, though Adam Lapidus joined the firm from a senior counsel role at Wells Fargo.
Hogan Lovells US LLP has notable regulatory credentials, which it leverages in its contentious work. Coupled with substantial expertise in the oil and gas industry through its Houston, Denver and other offices, the practice has a track record in big-ticket disputes including royalty and environmental cases, tort and contract claims, and drilling litigation. Team members also frequently represent clients before FERC. Houston-based partner Maria Wyckoff Boyce is a well-rounded trial lawyer with key experience in the energy sector and regularly handles energy-related IP cases. As a lateral recruit from Van Ness Feldman LLP in 2019, Washington DC's Greg Junge represents a number of interstate natural gas pipelines, often acting before FERC and in the federal courts.
Hogan Lovells US LLP represents a range of electric utilities and other market participants before FERC, other regulatory entities and the courts. It has extensive experience in transactional and project development regulatory issues and FERC investigations including market rule violations. Daniel Stenger is an experienced nuclear energy specialist and frequently obtains licenses and regulatory approvals from the Nuclear Regulatory Commission (NRC) and DoE. Senior counsels Mary Anne Sullivan and John Lilyestrom are also key names. All named individuals are based in Washington DC.
Hogan Lovells US LLP leverages its regulatory credentials, alongside top disputes expertise and extensive broader resources including environmental knowledge, to handle FERC litigation; it also utilizes its geographic spread across the US to represent clients in multiple arenas. Stefan Krantz in Washington DC has substantial experience before FERC and other regulatory agencies. Christopher Schindler is now in-house at Southern Star Central Gas Pipeline.
Benefiting from a significant national footprint and a team of lawyers with both industry specific transactional and regulatory strength, Hogan Lovells US LLP is well-placed to advise clients on work throughout the renewables projects life cycle, from project development and finance, through to buy and sell-side project M&A. The firm's Miami office has a particularly robust offering and as well as handling domestic projects, also regularly takes the lead on projects with a Latin American nexus. Miami-based partner Jorge Diaz-Silveira heads up the firm's overarching Americas infrastructure, energy, resources and projects practice out of which he regularly advises on wind and solar projects, including his ongoing work on the development of photovoltaic solar projects in Honduras and in relation to the development, finance, and construction of two hydroelectric plants in Guatemala.
The insurance team at Hogan Lovells US LLP handles high-exposure coverage litigation in connection to matters including product recalls, environmental contamination, cybersecurity, and governmental investigations. Philadelphia and Washington DC-based David Newmann is the key contact.
Hogan Lovells US LLP's Washington DC-based immigration team acts for governments, multinational corporates and individuals in obtaining employment-based US visas and permanent residency. It also has niche expertise at the intersection of immigration and trade laws, advising on issues such as deemed export compliance. The practice group is overseen by Aleksandar Dukic and Beth Peters, who also co-chairs the international trade and investment practice. Also recommended is Anne Fisher, the name to note for immigration, export control, customs and economic sanctions advice. The team is supported by a handful of senior paralegals who work across different practice areas.
Hogan Lovells US LLP's 'efficient and effective' team has been advising investor clients on technology and healthcare sector matters. Recent work for the group includes acting for New Enterprise Associates as the lead investor in the $31m Series A financing of biopharmaceutical company Tiburio. San Francisco's Jon Layman and Nathaniel Gallon in Silicon Valley are the key contacts.
At Hogan Lovells US LLP, east and west coast teams assist both vendors and customers on outsourcing negotiations and transactions, with particular experience on complex technology and intellectual property transactions. Northern Virginia-based Zenas Choi and Audrey Reed, who divides her time between Washington and New York, head the practice, which regularly assists clients in the automotive, telecoms, hospitality, and banking sectors. Key contacts including San Francisco-based technology specialist John Brockland, and Denver-based intellectual property expert David London.
Hogan Lovells US LLP advises sovereign wealth funds, private equity funds, and clients in the IT and consumer products sectors on high-value cross-border transactions and tax planning. The team is especially active for multinational tech companies and Chinese media companies and investors. Based in Washington DC, practice head Siobhan Rausch advises trade associations, private foundations, and scientific research organizations on tax exemptions, audits, joint ventures, and investments. In 2019, Cristina Arumi and Josh Scala joined from EY in Washington DC and San Francisco, respectively.
The team at Hogan Lovells US LLP is led by Peter Spivack in Washington DC, and has particular expertise representing corporations in government investigations and enforcement matters. Areas of specialism include FCPA and sanctions issues, aided in cross-border aspects of the work by a significant firm presence in London and Beijing.
With 15 offices across the country, Hogan Lovells US LLP maintains a deep bench of attorneys able to deal with all aspects of commercial litigation. Key names are Desmond Hogan (in DC), a specialist in class actions and cyber litigation, and Dennis Tracey (in New York), an experienced trial lawyer who counts GE and Ford among his clients. Both men head the litigation practice for the Americas.
Hogan Lovells US LLP has considerable experience representing construction, energy, and telecoms clients in international commercial- and investment arbitration. Miami-based Daniel González leads the global international arbitration group, and is able to represent clients in proceedings conducted both in English and Spanish. Fluent in Arabic and French, Samaa Haridi is the key arbitration practitioner in the New York office.
Hogan Lovells US LLP
 utilizes its geographic reach across major commercial centers and emerging markets to handle large, often cross-border transactions. The group has with a particular strength in complex regulated industry deals, notably life sciences, health care, and technology, alongside defense, aerospace, and automobiles. Work with REIT-related transactions in a strength for the practice group, a recent example of which was the DC office advising Industrial Property Trust on its $3.99bn cash merger with Prologis. The firm has also continued its work with pharmaceutical giant Novartis, having advised on its acquisition of IFM Tre, in deal involving a cross-border team led by 
Adam Golden
 and 
Michael Szlamkowicz
 in the firm's New York office. The practice is primarily led from Washington DC by 
David Bonser
, 
Paul Manca
,
Joseph Gilligan
, and global head of M&A 
William Curtin III
. A standout deal for the Silicon Valley team, which features the well-respected duo of '
rock star
' 
Keith Flaum
 and 
Richard Climan
, was the $2.2bn acquisition of Japanese company Kokusai Electric by Applied Materials, a deal in which the firm represented the buying party.
Hogan Lovells US LLP
's tax team is headed by
Siobhan Rausch
, an '
outstanding
' tax advisor specializing in the tax treatment of tax-exempt organizations, including charities, health and science research entities and educational groups. Also recommended are 
Jasper Howard
 and Silicon Valley-based 
Babak Nikravesh
, who heads the firm's sovereign investor practice, and has extensive experience advising institutional investors on cross-border investment transactions. In 2019, REIT taxation expert 
Cristina Arumi
 re-joined the firm from EY, but 
Jeffrey Tolin
 left for
Cooley LLP
. All attorneys listed are based in Washington DC unless stated otherwise.
Hogan Lovells US LLP has a recognized New-York and Los Angeles-based bankruptcy, restructuring, and insolvency practice, which was involved in a number of prestigious international matters in 2019. These included bond issuances in Mexico and restructurings based on Singapore's recent bankruptcy provisions that have been modeled on US Chapter 11 law. Of significance for the practice was the addition of former judge of the US Bankruptcy Court in the district of Delaware, Kevin Carey. He joined in September 2019, greatly boosting the capability of the team led by global head Christopher Donoho (based in New York), and co-heads Richard Wynne and Ronald Silverman (based in Los Angeles and New York respectively).
Primarily based out of Houston and also able to leverage the expertise of oil and gas-focused lawyers throughout the firm's global network of offices, Hogan Lovells US LLP is well-positioned to advise on domestic and international transactions throughout the value chain. Clients come from all sectors of the industry, including upstream exploration and production, oil and natural gas transmission companies, liquefied natural gas operators, and crude oil refining, distribution and trading groups. José Luis Vittor is one of the primary contacts within the group and has a particular focus on Latin America-based oil and gas projects.
The US funds team at Hogan Lovells US LLP has coast-to-coast strength in the formation and management private funds and small business investment companies. Headed by David Winter, the team has expanded its client base over the past year to include a number of new debt, sovereign wealth, and venture capital funds, as well as institutional investors. In one particularly standout matter, Olesya Barsukova-Bakar advised real estate company Redbrick LMD on the formation of its first Qualified Opportunity Zone fund. Also recommended are Bryan Ricapito and Silicon Valley-based Babak Nikravesh, who is very experienced in acting for sovereign wealth fund. Apart from Nikravesh, the team is based in Washington DC.
North Virginia-based partner Robert Welp is the key figure in Hogan Lovells US LLP's private equity practice, which advises funds and portfolio companies on worldwide transactions across regulated industries, including energy, consumer goods, government services, and healthcare. The practice has a particular strength in deal structuring and financing and is supported by an enviable international office network, allowing it to act on complex transactions with multi-jurisdictional elements.
Hogan Lovells US LLP stands out for the strength of its global network. Working alongside its international colleagues, the US real estate team routinely handles inbound investment work from Europe, the Middle East and Asia. The team is especially active in the hospitality and leisure sectors. Denver-based Ana Tenzer and Lea Ann Fowler are key contacts for finance matters, and David Isbell has experience of investment and development transactions, and litigation.
Based in Washington DC, Hogan Lovells US LLP's financial services team is best known for its work for regional and community banks engaged in M&A. In addition to handling a steady stream of M&A, practice head Richard Schaberg is also well-known for his knowledge of securities law compliance and his experience in the fintech sector, where he advises on matters ranging from ICOs to traditional corporate transactions, such as joint ventures and M&A. Counsel Sara Lenet advises financial institutions on compliance with critical legislation such as Dodd-Frank, and also on various issues raised by the Federal Reserve, the FDIC, and the OCC, among other industry regulators. Also of note is senior associate Ashley Hutto-Schultz, who has strong experience in the consumer finance sector.
Hogan Lovells US LLP specialises in high-stakes patent disputes in the technology and life sciences sectors, with additional experience in the automotive, aerospace, chemicals and energy sectors. Practice head Celine Jimenez Crowson, based in Washington DC, changed her team considerably in 2019, adding technology experts Krista Schwartz and Patrick Michael, formerly at Jones Day, to the San Francisco office, and bolstering the New York office with the arrival of life sciences and biotechnology specialist Simon Roberts and pharmaceutical expert Jason Leonard, who joined from Venable LLP. The group offers extensive experience in all major US patent venues, including the PTAB and the ITC, and is a go-to firm for multi-jurisdictional litigation thanks to the firm's global office network. Tony Pezzano and Michael Dougherty joined DLA Piper LLP (US), Lucky Vidmar went in-house to Western Union and Christian Mammen left for Womble Bond Dickinson.
Hogan Lovells US LLP's deep regulatory credentials, coupled with its extensive commitment to Latin America, has seen it land a series of headline engagements in the region. The firm has been closely associated with the Lavo Jato criminal investigation, including FCPA investigations involving Centrais Electricas Brasileiras (Eletrobrás) and Petróleos Mexicanos (Pemex). Rafael Ribeiro in Miami and Washington DC's Peter Spivack are experienced figures in FCPA investigations involving Latin American businesses.
Hogan Lovells US LLP >
Firm Profile
Change is happening faster than ever, and legal challenges come from all directions. To stay ahead, organisations need to anticipate what's next. Hogan Lovells understands this and works together with its clients to solve the toughest legal issues in major industries and commercial centres around the world. With 2,500 lawyers on six continents, Hogan Lovells offers extensive experience and insights gained from working in some of the world's most complex legal environments and markets for corporations, financial institutions and governments. The firm provides practical legal solutions that help clients identify and mitigate risk and make the most of opportunities.
Whether a client is expanding into new markets, considering capital from new sources, or dealing with increasingly complex regulation or disputes, Hogan Lovells can help.
The firm's lawyers are straight-talking. They understand and solve the problem before it becomes one. And they deliver clear and practical advice that gets the job done.
A fast-changing and interconnected world requires fresh thinking combined with proven experience. That's what Hogan Lovells provides. Progress starts with ideas. And while imagination helps at every level, the firm's legal solutions are aligned with each client's business strategy. The firm's experience in cross-border and emerging economies gives it the market perspective to be the global partner of choice for its clients. The team at Hogan Lovells brings a diverse variety of backgrounds and experience which delivers a broader perspective. This ultimately makes for more rounded thinking and better answers for clients. Giving back to communities and society is fundamental to good business. And, it's part of the firm's core. Everyone at Hogan Lovells is asked to volunteer at least 25 hours a year as part of their normal work duties.
Main areas of practice: Hogan Lovells is based around five main practice groups:
Corporate: Hogan Lovells' presence throughout Africa, Asia, Europe, Latin America, the Middle East and the United States means that they can work with clients to successfully deliver on strategic cross-border and domestic transactions. The practice assists public and private companies, private funds and other investors, investment banks, financial institutions and governmental entities on their most complex and challenging transactions.
Finance: located in the world's financial hubs, Hogan Lovells' finance practice is consistently rated as a market leader by respected legal directories and trade publications. The practice comprises business restructuring and insolvency, infrastructure and project finance, securitization and structured finance, debt capital markets and banking.
Government regulatory: in an increasingly complex global market, it is more important than ever to understand, anticipate and quickly respond to a wide range of regulatory challenges. The practice's objective is to help clients achieve a competitive advantage and minimize regulatory risk. The firm's experience at the intersection of business and government enables it to guide clients successfully through the growing array of regulatory issues.
Intellectual property: the intellectual property group helps drive clients' business growth by protecting and leveraging their ideas and innovations, brands and creative works. Its lawyers combine a strategic, global outlook with local knowledge and a keen understanding of the technological and business factors involved in this area of law.
Litigation and arbitration: the practice has a long track record of achievement in complex, high-stakes disputes. Because its lawyers are leaders in their local jurisdictions and function across offices as one team, the firm is positioned to deliver both local insight and global perspective to meet clients' interests in multi-jurisdictional matters.
Hogan Lovells also has deep knowledge about many key industry sectors, such as: aerospace, defense and government services; automotive; consumer; education; energy and natural resources; financial institutions; infrastructure; life sciences and healthcare; real estate; sports and recreational facilities; technology, media and telecoms; and transportation.
* Hogan Lovells is an international legal practice that includes Hogan Lovells US LLP and Hogan Lovells International LLP.
Staff Figures
Number of Lawyers : 2,500
Other
CEO : Stephen J Immelt Other offices : Alicante Other offices : Amsterdam Other offices : Beijing Other offices : Brussels Other offices : Budapest Other offices : Dubai Other offices : Dusseldorf Other offices : Frankfurt Other offices : Hamburg Other offices : Hanoi Other offices : Ho Chi Minh City Other offices : Hong Kong Other offices : Jakarta Other offices : Johannesburg Other offices : London Other offices : Luxembourg Other offices : Madrid Other offices : Mexico City Other offices : Milan Other offices : Monterrey Other offices : Moscow Other offices : Munich Other offices : Paris Other offices : Perth Other offices : Rome Other offices : São Paulo Other offices : Shanghai Other offices : Singapore Other offices : Sydney Other offices : Tokyo Other offices : Warsaw Other offices : Zagreb
Top Tier Firm Rankings
Firm Rankings