Hogan Lovells US LLP > Baltimore, United States > Firm Profile
Hogan Lovells US LLP
Offices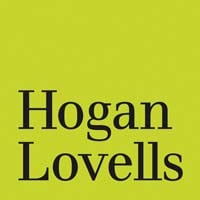 Hogan Lovells US LLP
100 INTERNATIONAL DRIVE
SUITE 2000
BALTIMORE, MD 21202
MARYLAND
United States
Hogan Lovells US LLP > The Legal 500
Rankings
The cartel team at
Hogan Lovells US LLP
represents both domestic and multinational clients in major high-profile cartel proceedings, with a successful track record in representing clients in criminal investigations and related civil litigation. The team represents clients from a range of sectors, including the life sciences, automotive manufacturing, and tech industries on a multijurisdictional basis. The practice is headed by former DOJ official
Katie Hellings
, who leverages her experience leading multiple major cartel investigations during her time at the Antitrust Division to handle investigations by the DOJ, FCA, and global antitrust agencies. Counsel
Daniel Shulak
advises companies in criminal investigations and follow-up litigation, including representing clients in cross-border investigations by multiple enforcement agencies. Senior associate
Melissa Levitt
's broad practice focuses on criminal proceedings as well as federal and state-level litigation. All mentioned lawyers are based in Washington DC.
Housing highly experienced lawyers and lobbying strategists with long-standing relationships with all levels of government, Hogan Lovells US LLP assists leading corporates, non-profit organizations and sovereign clients with matters at the intersection between US politics and international relations. Key areas of strength of the practice include tax reform legislation, international trade, and matters related to the automotive, life sciences, healthcare and financial services industries. Aaron Cutler leads the group and is a key contact for congressional investigations, having assisted various leading companies and their CEOs with testimonies before Congress. Former Senator Norm Coleman is highly regarded for his ability to rally support from both sides of the aisle. Democratic lobbyist Ivan Zapien enjoys strong ties with House and Senate Democrats and extensive experience in working with the private sector. With bipartisan connections, Cybil Roehrenbeck manages a strong healthcare lobbying practice. Michael Bell focuses on the intersection between business and government, often representing major corporations and trade associations. Counsel and former Capitol Hill staffer Ari Fridman is another name to note.
Hogan Lovells US LLP
's Washington DC-based team frequently acts as lead counsel for universities, medical colleges and education councils in high-profile investigations, litigation and regulatory compliance matters. Global education head
Stephanie Gold
, who co-leads the team, guides clients through mergers and acquisitions, cross-border transactions, overseas activities, and institutional reorganizations while also covering foreign influence and Title IX matters. Co-head
William Ferreira
, who leads the firm's global public procurement practice, represents universities and academic medical centers across a range of sensitive matters and online education programs. He also advises on government funding matters including research integrity, research misconduct, conflicts of interest, foreign influence, human subjects, and False Claims Act enforcement. Counsel
Joel Buckman
is an integral part of the team representing a broad range of education institutions and associations, with a focus on regulatory compliance assisting clients navigate rules and procedures related to accreditation, and education licensure. Senior associate
Megan Wilson
assists in compliance matters with federal, state, and industry-specific requirements.
Widely regarded as a destination practice for trade disputes and policy matters, Hogan Lovells US LLP is noted for its ability to provide 'strong legal counsel but also strategic advice'. The group routinely links up with its international offices to offer capability across an array of Europe, Asia, Latin America and UK-related issues, with notable expertise in handling matters relating to trade with China, particularly Section 201 and 301 cases. In a recent example of its involvement in headline-grabbing work, department co-chair Deen Kaplan paired up with Kelly Ann Shaw to score a major win for Ukraine-based Interpipe, when the Department of Commerce (DOC) announced that it was removing all Section 232 duties assessed against Ukrainian steel for at least a year, overturning a 2018 decision implemented by the Trump administration. In another major win, Craig Lewis acted alongside Kaplan to successfully represent Brazilian millwork exporter Araupel in obtaining a DOC determination that imports of wood mouldings and millwork products from Brazil should not be subject to antidumping duties. The Washington DC-based group also includes 'innovative thinker' Jonathan Stoel, senior counsel and trade policy specialist Warren Maruyama and Jared Wessel, who has strong experience in matters at the intersection of trade and labor rights. Additionally, senior associate Maria Arboleda is highlighted as an 'exceptional lawyer in trade defense instruments'.
The
'strong minded, thoughtful & strategic
' team at
Hogan Lovells US LLP
has significant experience advising public company clients and Fortune 500 companies, including both US companies and foreign private issuers, on a myriad of corporate issues such as corporate governance practices, securities law compliance, and SEC reporting. As well as regularly advising on SEC compliance,
Alan Dye
 is a leading authority on the federal securities law, including Section 16 of the Securities Exchange Act of 1934. Practice head
John Beckman
is '
uniquely expert in everything from the largest complex transaction to the most delicate matters of corporate governance.'
Elsewhere in the team,
Weston Gaines
is a senior associate whose diverse workload includes shifts in corporate governance, securities law compliance, and SEC reporting. All named players are based in Washington DC.
Alex Bahn
departed from the firm n October 2022.
Hogan Lovells US LLP
 fields a multi-disciplinary cybersecurity practice, encompassing incident response and preparedness, program development and compliance counselling. Co-leader of the global privacy practice and leader of the US group
Scott Loughlin
 leverages his experience as a transactional life sciences and privacy practitioner to structure transactions to achieve compliance and manage third-party data risks. Loughlin is the name to note for clients in the sports sector, such as MLB and NFL, for advice on navigating the cybersecurity threat landscape.
Marcy Wilder
is a key contact for health sector clients requiring assistance on high-profile data breaches and privacy enforcement investigations.
Paul Otto
and senior counsel
Harriet Pearson

work on litigation and settlements involving large-scale consumer data breaches. Head of the global technology and telecoms industry sector group
Mark W. Brennan
and specialist privacy practitioner
Bret Cohen
support clients using cutting-edge technologies on the impact of privacy laws, namely GDPR, CCPA, FERPA. New York-based
Peter Marta
combines his background in financial services and government, advising clients on the full range of regulatory issues. All named lawyers are based in Washington DC unless otherwise stated.
Hogan Lovells US LLP
is prominent in the telecoms and broadcast space for both its end-to-end capabilities, able to provide comprehensive representation to clients in all stages of their regulatory and transactional mandates, and its broad geographical reach, being well-placed to advise clients on complex, cross-border matters. The regulatory team has been bolstered by multiple new additions, with
Katy Milner
joining from
Wiley Rein LLP
in September 2022, specializing in wireless carriers and Internet of Things; senior counsel
Charles Mathias
, who brings his experience as former Deputy Chief in the FCC Wireless Telecommunications Bureau; and senior director
David Fritz
, who employs his expertise as a technical engineer in the telecoms industry alongside his regulatory expertise to assist clients within the service provider space.
Ari Fitzgerald
heads the Washington DC-based team, with experience working in the FCC and the Department of Justice that he brings to bear on the full-range of spectrum-related mandates amongst his broader communications practice, working alongside
Mark Brennan
, whose expertise in technology leads to a focus on compliance and data protection.
Michele Farquhar

is noted for her experience serving at the FCC, NTIA, and CTIA that she uses to advise in spectrum auctions and licensing, compliance matters, and issues related to cutting-edge technologies. Also of note are the transactional team comprised of
Steven Kaufman
,
Randy Segal
, and
Alexis Sáinz
, whose work complements the regulatory practice.
Hogan Lovells US LLP
advises market-leading companies in the telecoms and broadcast space on the full range of transactional matters, providing end-to-end representation through both the complementary work of the firm's strong regulatory practice and the global resources of the wider firm. The team has experience working across the sector, with a particularly strong offering in space, satellite, wireless, and Internet of Things.
Alexis Sáinz
  joined the firm from
Milbank
in September 2022, co-leading the team on its satellite projects with extensive experience in the industry, advising on the development and financing of satellites and related assets. The Washington DC-based team is also led by
Steven Kaufman
, who has worked on a number of joint ventures, financings, and M&A, with a track record of leading first of their kind transactions in the space sector. The DC team works closely with co-lead
Randy Segal
in North Virginia, who focusses on cutting-edge work in satellite, wireless, drone, and technology transactions. The transactional team is bolstered by its close integration with the regulatory team, able to rely on
Ari Fitzgerald
,
Michele Farquhar

, and
Mark W. Brennan
to advise clients on all of the regulatory aspects of transactional work, just as it is able to draw on the firm's broader corporate M&A practice, namely
Keith Flaum
, to assist with M&A in the telecoms space.
Hogan Lovells US LLP
is regarded a
'pre-eminent firm'
for REITs by clients, notable for handling a full range of high-end transactional matters in the space. The team has a strong track record in IPOs, M&A, capital markets, joint ventures and corporate governance issues. The group is headed up by Washington DC-based
David Bonser
, who led alongside
Stacey McEvoy
in advising Duke Realty Corporation on a $23bn merger with Prologis.
Prentiss Feagles

is vastly experienced in the area, excelling on complex transactional mandates. Praised as
'brilliant and creative in solving complex tax structuring matters',
Cristina Arumi
heads the firm's REIT tax practices, lending her considerable knowledge advising on the tax aspects of capital markets and M&A involving REITs, while
Mike McTiernan
focuses his practice on REIT-specific corporate and securities issues, whilst
Andrew Zahn
is another important name within the group. All lawyers referenced here are resident in the firm's Washington D.C office.
Hogan Lovells US LLP
fields '
an amazing team that knows Department of Transportation, aviation and regulatory work better than anyone out there
'. The Washington DC-based practice advises on traditional aviation issues involving a range of large and small airlines, airports and manufacturers. Examples of the group's expertise include its representation of GE Aerospace in the aviation regulatory issues surrounding the certification of its products; and recent ground-breaking work includes assisting Matternet with obtaining the first-ever standard type certificate issued by the Federal Aviation Administration (FAA) for a drone. Senior counsel
Robert Cohn

has longstanding experience in assisting aviation clients with regulatory issues, transactions, litigation, and government relations; and co-founder of the independent non-profit Commercial Drone Alliance,
Lisa Ellman
, chairs the firm's global uncrewed aircraft systems practice. Also highly rated are former FAA chief counsel
Arjun Garg
; counsel
Patrick Rizzi
, who regularly acts before the US Department of Transportation and the FAA; and
Matthew Clark
, who is a particularly active senior associate within the firm's UAS/drones group. In July 2022, former senior counsel Ted Ellett retired from the firm.
With '
an incredible grasp of the industry
',
Hogan Lovells US LLP
's global automotive sector team acts for both traditional automotive companies and emerging mobility industry players. On the rail side, the transportation department is sought out by both freight and passenger railroad clients, and the team has particular expertise in the transportation of hazardous materials by rail, including regulatory compliance issues.
Latane Montague
focuses on the transportation industry's safety and environmental regulations,
Kevin Sheys
is '
extremely knowledgeable about railroad law
', and
Joanne Rotondi
advises automotive manufacturers and suppliers on emissions, fuel economy, and greenhouse gas issues. Also key to the department,
Michael Kidney
defends clients in lawsuits targeting the automotive industry,
William Yavinsky
co-heads the global automotive industry sector group, and
Ryan Ford
is an experienced litigator and trial lawyer. In New York,
John Sullivan
is a franchise litigation expert, and senior counsel
Carl Chiappa
is a highly-rated motor vehicle franchise law specialist. Outside counsel for the Railway Supply Institute,
Emily Kimball
in Denver was promoted to partner in January 2023, counsel
Hannah Graae
is a regulatory expert, and senior associate
Carolyn Kraska
acts for a range of rail clients. All attorneys listed are in Washington DC, unless otherwise stated.
Hogan Lovells US LLP
's government contracts and public procurement team offers a sector-focused service, assisting domestic and international clients across key industries, most notably aerospace, defense, tech, life sciences and education. In addition to its strong track record in M&A and foreign investment transactions, the group demonstrates strength in cybersecurity, federal grants, bid protests and national security matters.
William Ferreira
heads up the team and is a key contact for high-stakes matters related to undue foreign influence on government contracts. Global head of aerospace and defense industry sector group
Michael Mason
 is well versed in bid protest litigation and False Claims Act matters. Life sciences specialist
Joy Sturm
 is recommended for federal health and medical procurement issues.
Michael Scheimer
and counsel
Stacy Hadeka
are also key names in the team. All named lawyers are based in Washington DC.
Hogan Lovells US LLP
's health insurers practice stands out for its expertise in contentious matters, acting for major national insurers on a wide range of civil and criminal cases. The team is particularly proficient in ERISA matters, class action litigation, and coverage cases.
Craig H. Smith
, who advises on transactional and regulatory issues with a particular focus on internal investigations, is a key member of the firm's Miami office.
David Massey
, also in Miami, advises Fortune 500 healthcare industry clients and managed care companies on class actions, healthcare fraud, and under-reimbursement litigation.
Ronald Wisor
leads the overall group from Washington DC, where litigator
Sheree Kanner
 advises on Medicare and Medicaid matters in federal courts. New York's
Jeffrey Schneider
 focuses on compliance issues and transactions in the health insurance sector, while healthcare litigator
Michael Maddigan
 represents insurers in commercial disputes, False Claims Act cases, and privacy matters from Los Angeles.
Hogan Lovells US LLP
 houses a '
highly knowledgeable and experienced
' team of '
real professionals with deep understanding',
capable of advising on IP litigation and the IP aspects of life sciences M&A, in addition to FDA compliance issues. Working out of the Philadelphia office,
Steve Abrams
advises on all manner of capital markets transactions involving orphan drugs, oncology therapies, and pain products, while
Blake Wilson
assists with the approval and pre-market clearance of novel medical devices.
Anishiya Abrol
focuses on the commercialization of medical therapies, as well as in-licensing and out-licensing, while
Lynn Mehler
often negotiates REMS systems and advises on the scheduling of newly approved controlled substances. Baltimore-based
Lauren Colton
heads up the product liability side of the practice, working closely with high-profile clients such as John Hopkins and Bristol-Myers Squibb.
Randy Prebula
has ample experience assisting combination and medical device product manufacturers bringing new medical devices and technology to market, and
David Fox
 is particularly adept at acting in matters concerning FDA and Hatch-Waxman regulation. Northern Virginia's
Cullen Taylor
frequently advises international pharmaceutical and biotech companies on co-promotion, collaboration, and licensing agreements. All named practitioners are based in Washington DC, unless specified otherwise.
Turned to by telehealth companies, health systems, universities, and medical centers, the broad team at
Hogan Lovells US LLP
dispenses advice on a variety of issues, including value-based arrangements and alternative payment models for innovative therapies. Situated in Washington DC, practice head
Ronald Wisor
has expansive experience advising on fraud and abuse compliance issues, particularly in relation to anti-kickback and Stark self-referral prohibitions. Also based in Washington,
Jonathan Diesenhaus
is an FCA litigation specialist with a regulatory focus, who advises the American Hospital Association (AHA) on advocacy strategies;
Clifford Stromberg
advises on a number of strategic transactions; and
Sheree Kanner
 utilizes her prior experience in serving for the CMS to handle violations of notice and administrative appeals.
Jeffrey Schneider
leads the New York practice, regularly handling hospital and academic medical center transactions, joint ventures, and compliance issues. Based in Miami,
Craig Smith
 advises a mix of providers and private investment firms on Medicare and Medicaid investigations.  
Counting Souther Star, Kinder Morgan and Columbia Gas, to name a few, among its key roster of clients, Hogan Lovells US LLP acts on high-end regulatory matters in the oil and gas sector, namely those in connection with Section 4 rate filings. The firm specializes in matters concerning LNG and pipelines, with demonstrable experience before the FERC. Practice head Stefan Krantz advises major pipeline companies in FERC proceedings concerning Section 4 and 5 rate litigation, while Greg Junge focuses on natural gas regulation issues before the FERC, as well as the federal court. Denver-based Ana Maria Gutiérrez, who is noted for her expertise in environmental, permitting and general regulatory issues, is another key contact in the group. All named partners operate from the firm's office in Washington DC, unless stated otherwise.
The environment and natural resources group at
Hogan Lovells US LLP
is led by Washington DC's
Adam Kusher
 and Denver's
Scott Reisch
and encompasses regulatory authority alumna, including practitioners with experience at the EPA and the US Department of Interior. The firm is well versed in representing clients before the DOJ and EPA and has recently been handling high-profile litigation pertaining to a range of statutes, such as the CWA, Safe Drinking Water Act (SDWA) and Toxic Substances Control Act (TSCA). Kushner, a former federal prosecutor, is a key name for enforcement programs, and is active in the manufacturing and oil and gas industries, while Reisch is recommended for contamination issues, compliance, and environmental support on transactions.
Tom Boer
sits in San Francisco and is an experienced trial lawyer with considerable knowledge of environmental statutes; DC's
James Banks
 has notable experience of compliance, investigations, and permitting proceedings and often acts for environmental groups seeking to protect land.
The environment and natural resources team at
Hogan Lovells US LLP
is led by Denver's
Scott Reisch
and Washington, DC's
Adam Kushner
and acts for top clients in relation to both regulatory and contentious matters. Key areas of focus for the practice include crisis management, compliance, investigations by regulators, permitting, and public and Native American land issues; client sectors include oil and gas, aviation, renewables and real estate. Reisch is a key name for contamination issues, compliance counseling and transactional matters, while San Francisco's
Tom Boer
, a DOJ and EPA alumnus, brings considerable expertise in environmental statutes to the team; he handles regulatory issues, enforcement matters and litigation.
Hilary Tompkins
, also in DC, is strong in emerging areas, such as clean energy and ESG.
'A true powerhouse in the world of sanctions,' Hogan Lovells US LLP impresses with its ability to plug into its extensive global network, which includes Asia-, EU- and UK-based teams, to cover the waterfront on export controls and economic sanctions relating to 'high-risk' countries. The group's deep bench in this sphere includes preeminent expert Beth Peters

, who recently secured a ruling for ZTE that released the China-based multinational from a five-year probation term imposed in 2017 for violation of US sanctions. The ZTE work was co-led by Stephen Propst and trade and investment co-head Ajay Kuntamukkala, who is recognized for his experience in the life sciences, nuclear, technology and defense sectors. Other recommended names on the sanctions and export controls front include the 'clear and practical' Aleksandar Dukic, Anthony Capobianco and counsel Josh Gelula. On the customs side, Craig Lewis and Chandri Navarro are key contacts. The team also draws on the broad expertise of trade and investment co-head Deen Kaplan. Named attorneys are based in Washington DC.
Lawyers in
Hogan Lovells US LLP
's full-service international trade team stand out for their '
very good relationships with, and knowledge of, the different government agencies
'. Unlike many firms in this field, it houses a standalone CFIUS practice that is routinely engaged to advise on the security review aspects of transactions for which it did not undertake the corporate work. The team is also is distinguished by its strong record both in negotiating CFIUS mitigation agreements, but also in obtaining CFIUS approval for the termination of such agreements. 
Anne Salladin
is a key contact for CFIUS matters and is valued by sources for her '
unique perspective from having served on the general counsel staff at CFIUS for many years
'; she successfully achieved CFIUS clearance for US nuclear power generation company, NuScale, in connection with a $40m equity investment from a Japanese engineering company.
Brian Curran
is also sought after for his strong combination of CFIUS and export controls expertise.
The team at
Hogan Lovells US LLP
shows significant strength in the highly regulated industries of technology, real estate, and life sciences, handling all aspects of compensation, employment, and benefits issues arising in complex corporate transactions, particularly regarding cross-border M&A. Co-head
Kurt Lawson
heads the Washington DC office, regularly assisting private equity funds, insurance companies, and banks on tax-qualified plans and executive compensation, while New York-based co-head
Martha Steinman
focuses on corporate governance, tax matters, and advising compensation committees and senior management.
Michael Frank
also co-leads the team, operating out of Silicon Valley, supporting public and private corporations from the technology sector with high-value M&A.
Carin Carithers
and
Meg McIntyre
 are both based in DC, with the former concentrating on the implementation of welfare benefit and equity compensation plans, and the latter counselling executive and private entities on the intersection between employment and corporate law issues.
Praised for its cross-border transactional acumen, Hogan Lovells US LLP's tax practice underlines its formidable reputation in the REIT space with instructions for leading global entities. Other significant drivers of work involve clients operating in the TMT, life sciences, sports, media and entertainment sectors. Capital markets transactions and M&A involving REITs, real estate funds and joint ventures are notable strengths for Cristina Arumi and Prentiss Feagles

; San Francisco-based Josh Scala is also an expert in this field, in addition to his private equity knowledge. Elsewhere, practice head Siobhan Rausch focuses on the complex area of tax-exempt organizations, where she advises charitable, educational, health and scientific research organizations, as well as private foundations and trade associations. Jasper Howard is a regular port of call for multi-billion dollar companies in tax-free spin-offs and restructurings, while Scott Lilienthal is an essential contact in public finance matters. New York-based Jessica Millett, who specializes in qualified opportunity zones, joined from Duval & Stachenfeld LLP in July 2022. All named individuals are based in Washington DC unless noted otherwise.
Offering a strong focus on regulated industries such as healthcare and tech, and a successful record in contentious merger cases, encompassing filings, investigations, and litigation, the team at
Hogan Lovells US LLP
represents major US and international clients before the DOJ, FTC, and global agencies in strategic mergers and joint ventures approval processes. The team offers considerable agency experience, with
Edith Ramirez
a former chair of the FTC and an expert in global merger clearances, while
Charles Loughlin
previously served as a trial counsel at the FTC and specializes in contested merger cases. Practice head
Logan Breed
 continues to be active on high-value, business-critical clearances across industries, and is representing Within in its proposed acquisition by Meta, which has been challenged by the FTC.
Lauren E. Battaglia
handles cross-border mergers, and is particularly active in the life sciences and biopharma spaces. All lawyers mentioned are in Washington DC.
Hogan Lovells US LLP
has close links to a range of large-cap and S&P 500 issuers, which it routinely advises on high-value debt offerings. In recent times it has advised UnitedHealth, Lockheed Martin and Colgate-Palmolive on debt offerings in excess of $1bn. It has an especially strong record in life sciences and healthcare, real estate and TMT.  The firm also represents a number of banks and sovereign issuers. Washington DC partner
Eve Howard
is global head of capital markets and has a fine record in investment grade, high-yield and convertible debt. New York's
Stuart Morrissy
 provides further senior-level expertise in high-yield debt and liability management.
Hogan Lovells US LLP
 has a burgeoning presence in equity offerings, despite the tough recent climate. It has achieved a number of impressive IPO engagements, along with convertible equity and other equity offerings. It has maintained its standing in life sciences and healthcare, real estate and TMT. The capital markets team continues to benefit from the firm's outstanding regulatory expertise. It is also noted for international offerings, including those originating from Europe and Latin America. New York partner 
Richard Aftanas
 is a senior figure with an outstanding reputation in equity and debt, though he has taken responsibility for building the firm's equity practice. Philadelphia partner
Steve Abrams
 is another key figure in life sciences offerings and Washington DC's
David Bonser
 is a leading figure in REIT transactions. Newly elected Philadelphia partner
Stephen Nicolai
 also impresses.
Hogan Lovells US LLP
 has an established record in offerings originating from Europe and Latin America. It handles a wide range of debt and equity offerings, and is also noted for structured finance transactions, including diversified payment rights securitisations in Latin America. The firm has an excellent reputation for securities and financial regulatory expertise, including dealings with the SEC. The experienced
Richard Aftanas
is building the firm's standing in equity offerings, while
Emil Arca
 is a noted leader in debt capital markets and structured finance, including deals originating in Latin America.
Evan Koster
has a strong record in sovereign and quasi-sovereign offerings from Latin America, and is also rated for liability management and derivatives transactions. New York and Frankfurt-based partner
Sina Hekmat
 has a background in global offerings by European issuers, particularly German companies. All other partners are based in New York.
Praised as '
extremely strong in advising sovereign clients on derivatives and structured products
',
Hogan Lovells US LLP
also counts US and international financial institutions, corporates and Latin American-based companies among its key roster of clients. The New York-based team handles a broad range of derivatives and regulatory matters, including REITs and equity derivatives, in addition to ATM offerings.
Evan Koster
leads the practice and covers a range of asset classes, such as commodities, fixed income, foreign exchange and equities, while senior associate
Lauren Kimmel
 advises on over-the-counter and exchange-traded derivative products, in addition to related regulatory schemes. Koster and Kimmel form a '
standout team
'.
Hogan Lovells US LLP
is based in Washington DC and provides a first class regulatory capability, advising clients before NERC, FERC, NRC and DOE. They advise on all other types of dispute resolution, with lawyers such as
John Lilyestrom
representing Enel Green Power and Savion in multiple disputes related to the terms of interconnection service for their wind generation project. The firm advises every type of client in the electricity market in all forms, from well established industry leaders in the renewables sector, to independent systems operators and high-profile nuclear energy projects in the world, including the development and construction of next-generation technologies for decarbonizing the energy and Industrial sectors.
Mary Anne Sullivan
's previous role was as general counsel of the US Department of Energy and has significant insight into the resolution of contentious and non-contentious energy options.
Amy Roma
is a leading expert on nuclear energy matters and the evolution of nuclear regulation.
Fielding '
strong deal teams at all levels
',
Hogan Lovells US LLP
is equipped to handle headline transactions with domestic and cross-border implications. Multijurisdictional deals are in fact a core strength for the practice, which is routinely engaged by blue-chip companies from a wide range of sectors, including defense, consumer goods, financial services and healthcare. Praised for its '
substantive M&A mastery'
, the practice is '
a tech-M&A powerhouse
' and particularly popular for transactions involving REITs. Global M&A head
William Curtin III
, who splits his time between New York and Washington DC, offers representation to the world's leading corporates and private equity firms in cutting-edge deals spanning an array of industries.
Elizabeth Donley
in DC jointly heads up the Americas M&A group with Silicon Valley-based
Keith Flaum
; both possess a wealth of experience in public and private M&A, with Flaum standing out for his knowledge of the tech and life sciences sectors. Also in Northern California, the preeminent
Richard Climan
focuses on big-ticket transactional mandates in the tech space, and recently promoted counsel
Jalpit Amin
is also noted. The firm has recently strengthened its presence and corporate capabilities in both Boston and New York with a number of key hires, such as that of
Peter Cohen-Millstein
, who joined the NY office from
Linklaters LLP
in February 2022, and a team of lawyers from
Foley Hoag LLP
 in 2022, including M&A co-heads
Adrienne Ellman
and
Alex Aber
.
Hogan Lovells US LLP
's 
'world class team
' in Washington DC is comprised of dedicated activism practitioners alongside specialists in securities regulatory issues. Practice head
Joseph Gilligan
'has an exceptionally deep understanding of the complex legal and business issues associated with M&A and shareholder activism matters
',
Alan Dye
utilizes his experience of working at the SEC to provide '
outstanding advice on all matters related to shareholder activism, engagement and related strategy', 
and
John Beckman
 is another key name when it comes to advising public entities on shareholder interactions.
Hogan Lovells US LLP
has strong credentials in the venture fund space and is especially active on the investor side, representing a broad range of institutions, funds and family offices. The team also has good experience on the company side, and assisted Walmart on a joint venture with Ribbit Capital to launch a new fintech startup. The overall breadth of the firm's offering is enhanced by its geographic reach, with a combination of teams in key US hubs such as Silicon Valley and Washington DC, as well as Europe and Asia. The private equity and funds group is led by
Robert Welp
 out of Northern Virginia. Key partners include
Mark Heimlich
in Denver,
Mahvesh Qureshi
and
Kevin Clayton
 in Washington DC, and Houston's
Andrew Strong
who co-leads the firm's emerging companies and investor group and has a strong track record on the life sciences and biotech front.
Hogan Lovells US LLP
operates across several industry sectors with particular strength in private capital, life sciences, healthcare, logistics, media and entertainment. The firm offers full service transfer pricing capabilities including tax-efficient supply chain management, tax valuations and financial modelling.
Siobhan Rausch
leads the practice and focuses on the area of tax-exempt organizations, advising charitable, educational and health institutions.
Cristina Arumi
advises a number of REITs on compliance with tax protection agreements while
Jasper Howard
assists with both domestic and international joint ventures.
Caitlin Piper
works on joint ventures, spin-offs and reorganizations.
The antitrust practice at
Hogan Lovells US LLP
routinely represents clients in the life sciences, agricultural products, financial services and engineering sectors in class actions, treble-damages actions and investigations. The practice is headed up by
Justin Bernick
, who litigates a range of antitrust issues including price fixing, market allocation and vertical and horizontal agreements,
Charles Loughlin
, former FTC chief trial counsel with significant experience in the financial, pharmaceutical and technology industries,
Katie Hellings
, and
Benjamin Holt
who has litigated antitrust cases and competition law matters.
William Monts
is another name to note for his extensive experience in a range of antitrust disputes for major international companies and domestic clients. The lawyers mentioned above are located in the firm's Washington DC office.
Hogan Lovells US LLP
 represents companies, lenders, sponsors, creditors, distressed asset purchasers, and noteholders in relation to all aspects of restructurings both in and out of court.
Christopher Donoho
in New York is global head of the practice, while
Ronald Silverman
 in New York and
Richard Wynne
in Los Angeles jointly chair the US group. Donoho has experience handling debtor- and creditor-side mandates, Silverman specialises in chapter 15 bankruptcy cases, and Wynne has experience in a variety of sectors, including entertainment, telecommunications, insurance, and financial services, having represented Mattel as unsecured creditor in the Toys "R" Us Chapter 11 case.
Erin Brady
in Los Angeles played a key role in the Mattel case and also stands out for her work in the life sciences sector.
Hogan Lovells US LLP
fields a practice in investment funds that is '
at the vanguard of the latest trends and techniques in the fund space
' and leverages its cross-country presence and the international footprint of the firm in acting for a longstanding client base. A particularly strong area for the team is its work for Small Business Investment Company (SBIC) licensees and applicants, as well as counsel to investors in those businesses. The team also has a strong secondaries practice, where Northern Virginia-based
Adam Brown
is the main contact.
David Winter
coordinates the overall practice group and regularly advises sponsors of, and institutional investors in, private investment funds and their portfolio companies. He is based in Washington DC alongside
Bryan Ricapito
, with
Parikshit Dasgupta
a key name to note in New York.
Hogan Lovells US LLP >
Firm Profile
Change is happening faster than ever, and legal challenges come from all directions. To stay ahead, organisations need to anticipate what's next. Hogan Lovells understands this and works together with its clients to solve the toughest legal issues in major industries and commercial centres around the world. With 2,500 lawyers on six continents, Hogan Lovells offers extensive experience and insights gained from working in some of the world's most complex legal environments and markets for corporations, financial institutions and governments. The firm provides practical legal solutions that help clients identify and mitigate risk and make the most of opportunities.
Whether a client is expanding into new markets, considering capital from new sources, or dealing with increasingly complex regulation or disputes, Hogan Lovells can help.
The firm's lawyers are straight-talking. They understand and solve the problem before it becomes one. And they deliver clear and practical advice that gets the job done.
A fast-changing and interconnected world requires fresh thinking combined with proven experience. That's what Hogan Lovells provides. Progress starts with ideas. And while imagination helps at every level, the firm's legal solutions are aligned with each client's business strategy. The firm's experience in cross-border and emerging economies gives it the market perspective to be the global partner of choice for its clients. The team at Hogan Lovells brings a diverse variety of backgrounds and experience which delivers a broader perspective. This ultimately makes for more rounded thinking and better answers for clients. Giving back to communities and society is fundamental to good business. And, it's part of the firm's core. Everyone at Hogan Lovells is asked to volunteer at least 25 hours a year as part of their normal work duties.
Main areas of practice: Hogan Lovells is based around five main practice groups:
Corporate: Hogan Lovells' presence throughout Africa, Asia, Europe, Latin America, the Middle East and the United States means that they can work with clients to successfully deliver on strategic cross-border and domestic transactions. The practice assists public and private companies, private funds and other investors, investment banks, financial institutions and governmental entities on their most complex and challenging transactions.
Finance: located in the world's financial hubs, Hogan Lovells' finance practice is consistently rated as a market leader by respected legal directories and trade publications. The practice comprises business restructuring and insolvency, infrastructure and project finance, securitization and structured finance, debt capital markets and banking.
Government regulatory: in an increasingly complex global market, it is more important than ever to understand, anticipate and quickly respond to a wide range of regulatory challenges. The practice's objective is to help clients achieve a competitive advantage and minimize regulatory risk. The firm's experience at the intersection of business and government enables it to guide clients successfully through the growing array of regulatory issues.
Intellectual property: the intellectual property group helps drive clients' business growth by protecting and leveraging their ideas and innovations, brands and creative works. Its lawyers combine a strategic, global outlook with local knowledge and a keen understanding of the technological and business factors involved in this area of law.
Litigation and arbitration: the practice has a long track record of achievement in complex, high-stakes disputes. Because its lawyers are leaders in their local jurisdictions and function across offices as one team, the firm is positioned to deliver both local insight and global perspective to meet clients' interests in multi-jurisdictional matters.
Hogan Lovells also has deep knowledge about many key industry sectors, such as: aerospace, defense and government services; automotive; consumer; education; energy and natural resources; financial institutions; infrastructure; life sciences and healthcare; real estate; sports and recreational facilities; technology, media and telecoms; and transportation.
* Hogan Lovells is an international legal practice that includes Hogan Lovells US LLP and Hogan Lovells International LLP.
Staff Figures
Number of Lawyers : 2,500
Other
CEO : Stephen J Immelt Other offices : Alicante Other offices : Amsterdam Other offices : Beijing Other offices : Brussels Other offices : Budapest Other offices : Dubai Other offices : Dusseldorf Other offices : Frankfurt Other offices : Hamburg Other offices : Hanoi Other offices : Ho Chi Minh City Other offices : Hong Kong Other offices : Jakarta Other offices : Johannesburg Other offices : London Other offices : Luxembourg Other offices : Madrid Other offices : Mexico City Other offices : Milan Other offices : Monterrey Other offices : Moscow Other offices : Munich Other offices : Paris Other offices : Perth Other offices : Rome Other offices : São Paulo Other offices : Shanghai Other offices : Singapore Other offices : Sydney Other offices : Tokyo Other offices : Warsaw Other offices : Zagreb