Hogan Lovells US LLP > Northern Virginia, United States > Firm Profile
Hogan Lovells US LLP
Offices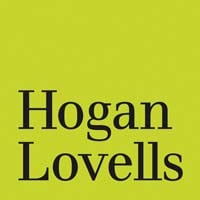 Hogan Lovells US LLP
8350 BROAD STREET
17TH FLOOR
MCLEAN, VA 22102
VIRGINIA
United States
Hogan Lovells US LLP > The Legal 500
Rankings
The team at
Hogan Lovells US LLP
represents multinational clients in major cartel proceedings, including civil and criminal cases, litigation before US and international antitrust enforcers, and government investigations. The firm has represented clients in major life sciences, technology and automotives cases, among others, and leverages the agency expertise of its senior team and the firm's international platform to effectively handle global investigations. Former DOJ official
Katie Hellings
leads the team, handling major cartel investigations in the US and South America, and has been involved in some of the US' first cartel investigations into so-called 'no poach' agreements, a developing area.
Daniel Shulak
was promoted to counsel in January 2022 and represents clients through internal and criminal investigations as well as follow-on proceedings. Senior associate
Melissa Levitt
has a broad practice encompassing civil and criminal cartel proceedings, internal investigations, and both federal and state-level litigation. All lawyers mentioned are in Washington DC.
Hogan Lovells US LLP
's Washington DC office houses several aviation specialists, who act across a range of areas and consistently demonstrate '
extraordinary industry experience
'. In addition to its traditional aviation practices, the department assists with cutting-edge transportation work, such as the development of commercially viable hydrogen-powered aircraft. In other highlights, the team recently advised on COVID-19 flight cancellations, refunds, and consumer protection matters, as well as regulatory issues. Heading the global aviation practice, senior counsel
Robert Cohn

's client base includes US and foreign airlines, low-cost airlines, financial institutions, and airport and infrastructure developers.
Lisa Ellman
plays a leadership role in the un-crewed aircraft systems and drones sectors. Also integral to the team are counsel
Patrick Rizzi
, who has extensive aviation law experience and regularly represents clients before the US DOT and the Federal Aviation Administration (FAA); and senior counsel
Ted Ellett
, who advises aviation industry clients on business, legislative, FAA and US DOT regulatory matters.
Arjun Garg
joined in 2021 as partner from the FAA, where he was Chief Counsel, while senior associate
Matthew Clark
is a regulatory specialist.
Hogan Lovells US LLP
represents both traditional automotive companies and emerging mobility industry players. It routinely works with leading participants and disrupters across the industry supply chain; and leverages its global team for cross-border work. In Washington DC, the track record of transportation regulatory practice head
Latane Montague
 includes high-stakes transport industry-related safety and emissions crises; and rail practice leader
Kevin Sheys
is '
thoroughly versed in railroad environmental law
'. Also integral to the DC office are transport and logistics sector leader,
Joanne Rotondi
; automotive industry co-head
William Yavinsky
; and
Michael Kidney,
who has longstanding experience in defending automotive industry-targeted lawsuits. In New York,
John Sullivan
acts in franchise litigation and related disputes, while senior counsel
Carl Chiappa
is a widely respected motor vehicle franchise law expert. In Denver, counsel
Emily Kimball
has served as outside counsel for the Railway Supply Institute since 2012. Notable growth in DC includes the early 2021 promotion to partner of
Ryan Ford
, who handles litigation for motor vehicle manufacturers; and the January 2022 elevation to counsel of transportation industry-focused environmental and safety regulation expert,
Kathryn Lannon
.
Hogan Lovells US LLP
's securities and public company advisory practice is '
highly knowledgeable about the latest trends in corporate governance
'. The team comprises a host of former senior US Securities and Exchange Commission (SEC) staff members, and a name to note in the SEC compliance space is
Alan Dye
. An ongoing area of focus for the group is its advice to companies recovering from the impact of Covid-19; notable work included
Alex Bahn
 and others assisting Choice Hotels International with numerous disclosure and governance matters related to the pandemic. The practice is led by
John Beckman
, who '
quickly helps prepare pragmatic solutions appropriate to the specific industry and client in question
'. In New York,  
Lillian Tsu
 left the firm for
Cleary Gottlieb Steen & Hamilton
 in September 2021. Unless otherwise specified, all named lawyers are based in Washington DC.
Hogan Lovells US LLP
's privacy and cybersecurity practices stretches across the Atlantic and is led in the US by Washington DC-based
Scott Loughlin
. Such global integration, involving Hong Kong and Beijing, is an asset for the team, especially when advising on global privacy and cybersecurity matters and regulations. Compliance with the CCPA, HIPAA and GDPR are a significant part of the firm's offering, as is the advice in connection to M&A and joint ventures in the healthcare sector.
Mark Brennan
and
Brett Cohen
are involved in a matter for Google and are providing advice in connection to cybersecurity and law enforcement surveillance and social media regulation, among other areas, and representing it in class actions.
Marcy Wilder
,
Harriet Pearson

 and
Paul Otto
 are other key names.
A '
go-to
' firm in Washington DC for domestic and international regulatory matters,
Hogan Lovells US LLP
hosts dedicated industry groups, offering clients a multidisciplinary approach where their sector overlaps with telecoms and broadcast. Companies may further rely on the firm's deeply ingrained litigation team which in a recent highlight represented SNR Wireless against the FCC concerning a denial of auction bidding credits valued at $1.3bn. Head of the communications, internet, and media practice
Ari Fitzgerald
is a distinguished expert on regulatory matters pertaining to communications and spectrum management but especially in the wireless sector. Co-leading the practice with Fitzgerald,
Mark Brennan
is a specialist in the intersection of telecoms and technology, heading the firm's global technology and telecoms industry sector group. Their team includes
Michele Farquhar

, a prominent figure in the industry who guides her clients through policy, license, and compliance matters, spectrum auctions, M&A and litigation.
Trey Hanbury
advises key telecoms players such as T-Mobile and DISH Network on strategic matters. Up-and-coming specialists such as counsel
Arpan Sura
handle high-impact internet related matters before the FCC. Additionally recommended is associate
George John
for his expertise in the space and satellite sectors. With
Gerry Oberst
's arrival from in-house telecoms positions, the firm welcomes a former colleague and specialist in satellite, broadcast, and technology back into its Washington DC office.
Tony Lin
has departed the practice.
With a dedicated telecoms transactions team closely supported by the firm's regulatory practice,
Hogan Lovells US LLP
handles key mandates both on the domestic and foreign level, with Washington DC leading all operations. Based in Northern Virginia and offering extensive multi-jurisdictional experience,
Randy Segal
co-heads the space & satellite practice and advises companies on transactions involving innovative technologies. In the past year, she has led the team in advising Columbia Capital and its portfolio companies in their dealings with FCC spectrum auctions, development of 3D GPS communications systems, and global hybrid satellite-terrestrial networks. Back in Washington DC 
Steven Kaufman
co-heads the space & satellite practice together with Segal, advising clients on joint ventures, financings, and M&A. Head of the firm's global technology and telecoms industry sector group
Mark Brennan
is an expert on international telecoms and internet law, counselling clients such as Advance Publications on cutting-edge issues on the intersection of telecoms and technology. The firm's communications, internet, and media practice is lead by
Ari Fitzgerald
, a regulatory powerhouse who advises communications network operators, manufacturers, industry associations, and investors on communications and spectrum policy matters and strategy. Counsel
Arpan Sura
is active in relation to spectrum policy proceedings and advises on the intersection of consumer protection and telecoms. They welcome senior counsel
Gerry Oberst
back to the Washington DC office, a seasoned advisor on issues pertaining to satellite, broadcast, and technology issues.
Tony Lin
has departed.  
Hogan Lovells US LLP
has a strong record in the REITs area and is singled out for its expertise in high-end transactional mandates for several leading real estate clients. The team fields a deep bench of experts across New York and Washington DC, well-versed in handling large, cross-border matters, including capital markets offerings, and is led by
David W. Bonser
. Highlights include advising on a $7.5bn REIT merger between Kite and Retail Property of America. The team has considerable experience in high-value IPO's and REIT-specific taxation work — 
Prentiss Feagles

 is the key name here with
Cristina Arumi
 leading the national REITs tax practice. 
Paul Manca
advises multinational clients on corporate and securities matters, with strength in the real estate sector, as does 
Mike McTiernan
. Other key contacts include 
Stacey McEvoy
 and 
Andrew Zahn
 who handle M&A and complex capital markets transactions, respectively. The group also works closely with its offices in Denver and Baltimore. All named lawyers are based in Washington DC.
Few trade practices possess the strength-in-depth evidenced by
Hogan Lovells US LLP
and its deep bench translates into a comprehensive offering, which counts specialists in every segment of trade law. Satisfied clients assert that the Washington DC-based team is '
unique in terms of exceptional depth of knowledge
', with its ability to navigate '
high-stakes, complex, and difficult
' matters standing as a big draw for sources. Among the names to note,
Beth Peters

 ranks among the most high-profile trade experts nationally and is regarded as a go-to specialist for export controls and economic sanctions.
Deen Kaplan
is sought after for his expertise in trade and investment disputes and trade policy matters; he is particularly experienced in advising on agricultural issues and successfully represented the US Grains Council in a dispute concerning US corn exports to Peru.
Jonathan Stoel
, who '
runs to difficult conversations rather than away from them
', is also noted for trade litigation. On the Committee on Foreign Investment in the United States (CFIUS) front,
Anne Salladin
is widely recognized as a market leader, with strong recent showings in representing clients in the nuclear and defense spheres.
Ajay Kuntamukkala
co-heads the department together with Peters and Kaplan; he recently led the firm's headline-grabbing work for Pfizer on trade-related issues connected to the distribution and shipment of the Pfizer-BioNTech COVID-19 vaccine, including economic sanctions, export controls, customs, and trade policy issues globally. Other recommended names include CFIUS specialist
Brian Curran
, '
exceptional problem-solver
'
Kelly Ann Shaw
, the '
pragmatic
'
Jared Wessel
and
Stephen Propst
, who has a focus on export control and sanctions.
Hogan Lovells US LLP
is best known for its international public procurement expertise in the government contracting space. The full service practice offers clients an industry sector-focused approach, particularly the education, aerospace, defense, life sciences, IT, and cybersecurity sectors. The team is under the new leadership of education and healthcare sector expert
William Ferreira
, who offers a depth of global operational experience in award compliance, investigations, and research compliance.
Joy Sturm
leads the life sciences arm of the contracting practice, focusing on pharmaceutical and biotech industries; Allison Pugsley supports the practice, with great experience in the space.
Michael Mason
is global lead for the firm's aerospace and defense industry sector group, with expertise in these industries. Counsel
Michael Scheimer
focuses on national security and cyber security, leveraging prior experience as a defense contractor. Senior associate
Stacy Hadeka
is highly recommended for her
'exceptional'
bid protest expertise. Former practice head
Michael Vernick
 left the firm in March 2021. All practitioners mentioned are based in Washington DC.
Hogan Lovells US LLP
offers clients globally informed excellent expertise where government policy and business intersect. The team excels in advocating several major automotive manufacturers, and national industry associations. Sovereign governments also hold the firm's practice in high-regard. Tax reform legislation is also a mainstay of the firm, representing a range of clients across the full range of issues, with particular expertise in renewable energy tax incentives. Practice head and prominent Democratic lobbyist
Ivan Zapien
leverages extensive experience in the private sector and Capitol Hill with strong ties to all levels of government, advising on some of the firm's most recent high-level mandates. Alongside him,
Mark Irion
co-leads the public procurement practice and is the go-to for strategic communications in the firm. Former senator
Norm Coleman
is a key name for congressional investigations work. Energy and the financial services sectors are where
Aaron Cutler
is best known for.
Michael Bell
 advises extensively on all aspects of political law compliance at all levels of government. Health lawyer and lobbyist
Cybil Roehrenbeck
  joined the team in March 2021, bringing with them an extensive history of advising on and influencing health policy and legislation. Counsel
Ari Fridman
is of note, specializing in national security and foreign policy matters.
The education team at 
Hogan Lovells US LLP
has extensive experience handling investigations, regulatory matters and litigation with a strong bench  based in Washington DC. The group is co-led by head of global education
Stephanie Gold
 and is active in the academic medical center space advising on regulatory changes, acquisitions, and reorganizations. Immigration matters, foreign influence issues and Title IX work also feature in the workload. Co-head 
William Ferreira
, who also leads the firms global public procurement practice, handles international work for universities expanding into the Asian and Middle Eastern markets, as well as advising on online education programs. Also in the team is counsel
Joel Buckman
 who focuses on regulatory compliance for a range of education institutions and is the name for employment related issues. The Houston team has been bolstered with the arrival of 
Andrew Strong
 and 
Barry Burgdorf
; both served as former general counsel for research universities and have expertise acting for public and private academic institutions.
Hogan Lovells US LLP
is known for its litigation services, acting for national insurers on civil and criminal cases. It offers particular expertise in class action matters, representing clients including UnitedHealthcare and Centene on challenges to coverage policies, ERISA cases and access denial matters. Claims cases, reimbursement disputes, and antitrust cases are other areas where the practice excels. Transactions are another piece of the team's overall offering, acting for regional insurers on their dispositions and acquisitions. The Miami office is particularly noteworthy for its insurer focus, with notable lawyers there including
Craig Smith
, who acts on transactional matters, and
David Massey
, who advises Fortune 100 insurers on litigations. Los Angeles-based
Michael Maddigan
 is another key litigator. Washington DC-based
Ronald Wisor
 leads the overall group.
In addition to
'outstanding expertise with small to mid-sized public biotech and pharma companies'
Hogan Lovells US LLP
is also able to act for international pharmaceuticals companies. The team's regulatory capacity is a key factor in this, advising on FDA clearances and post-approval compliance. IP is another area of expertise, primarily in transactions where the team provides diligence support in major capital markets and M&A matters and acts on IP litigation. It also has a strong product liability offering led by Baltimore-based
Lauren Colton
, which advises on medical devices and pharmaceuticals. The Washington DC office is led by biologics risk evaluation expert
Lynn Mehler
, experienced biopharmaceutical startup advisor
Philip Katz
 and
Randy Prebula
, who gives regulatory advice to medical device and technology companies. Also DC-based is
David Fox
, who is known for his Hatch Waxman compliance expertise. Philadelphia-based team leader
Steve Abrams
 is known for transactional work. Also recommended are DC-based
Anishiya Abrol
and Philadephia-based
Blake Wilson
.
Hogan Lovells US LLP
has maintained its strength advising on major transactions over the past year, supplementing that with an expanding regulatory and litigation offering. Academic medical centers continue to serve as key clients, with the team advising SUNY and Columbia on all healthcare matters and the University of Pittsburgh Medical Center on a federal billing investigation. In addition to this, the team's regulatory footprint has expanded. This includes advising on state usage of private facilities to manage Covid-19 and advising on growing telehealth operations. Key names include FCA litigator
Jonathan Diesenhaus
and transactional expert
Clifford Stromberg
, both DC-based. Leaders in other jurisdictions include
Jeffrey Schneider
in New York and
Craig Smith
in Miami.
Ronald Wisor
leads the team from Washington DC.
Noted for its expertise in the TMT, REIT and real estate, and retail sectors,
Hogan Lovells US LLP
advises handles high-value M&A and spin-off transactions. Counting Dell, PVH Corp. and VICI Properties among its key roster of clients, the group is also well-placed to leverage the firm's global presence to handle cross-border mandates. Praised by one client as '
one of the finest employment benefits lawyers on the planet
', Washington DC-based
Kurt Lawson
leads the practice alongside
Martha Steinman
in New York, who acts for boards of directors, compensation committees and senior management, and Silicon Valley-based
Michael Frank
, who focuses on M&A arising out of the technology sector.
Hogan Lovells US LLP
has a far-reaching global fintech group, which is co-chaired out of Washington DC by the highly experienced regulatory partner
Richard Schaberg
. The team works closely with colleagues in other key global financial hubs, including London. The practice offers a broad spread of transactional, regulatory, litigation, IP and advisory support. The clientbase is equally diverse, ranging from major financial institutions through to start-ups, emerging and public technology companies. On the transactional side, the firm has a strong track record for major M&As and partnering agreements, and regularly assists clients on product launches and associated regulatory approvals and inquiries. Regulatory and compliance advice also extends to key areas such as cybersecurity and anti-money laundering initiatives. Other key individuals include senior counsel
Gregory Lisa
, who handles regulatory issues, and corporate partner
Nathaniel Gallon
in Silicon Valley.
Hogan Lovells US LLP
combines a strong domestic and international network to support multinational clients on a wide range of technology transactions. This includes advice on IP licensing agreements and related corporate finance work.
Audrey Reed
and
John Brockland
, respectively based in Washington DC and San Francisco, are two of the firm's lead partners.
Hogan Lovells US LLP
leverages its global platform, advising on major global merger clearances, including multijurisdictional filings and complex US merger review proceedings, including FTC Second Requests and DOJ challenges. The team has standout capabilities in the TMT and life sciences space, with key clients including IBM and UnitedHealth, with a standout involvement being its representation of IBM in the multijurisdictional approval of its acquisition of Red Hat. In line with its sector expertise, the team regularly handles mergers with significant intellectual property elements, with practice head
Logan Breed
 a regular contributor to thought leadership on the intersection between IP and antitrust issues, while also remaining active in large-scale merger review processes for top tech and life sciences clients. Other key names in the team include life sciences specialist
Leigh Oliver
, who took the lead on Albert Einstein's merger with Thomas Jefferson University, defending the transaction against an FTC injunction, and
Robert Leibenluft
, who formerly headed the FTC Health Care Division and focuses heavily on the space. The practice can also call upon the vast experience of former FTC Chairwoman
Edith Ramirez
, whose areas of strength include cybersecurity and Second Request proceedings. All lawyers mentioned are in Washington DC.
Hogan Lovells US LLP
has a strong international trade disputes practice led by
Beth Peters

,
Deen Kaplan
 and
Ajay Kuntamukkala
in Washington DC. New York-based global litigation practice head
Dennis Tracey
handles a range of cross-border litigation and enforcement issues.
Hogan Lovells US LLP
has a burgeoning presence in the DCM field thanks to its standing in life sciences and healthcare, REITs, tech and consumer goods, amongst other sectors. The team is historically known for its record in regulated sectors, in part due to its large presence in Washington DC, but it has steadily built-out its New York group in recent years. Its Denver and Silicon Valley offices have also played an important role in the wider team's success. Washington DC partner
Eve Howard
is global head of the capital markets department and has advised on a steady flow of high-value DCM and liability management transactions over the research period, including investment grade, high-yield and convertible debt. New York's
Stuart Morrissy
continues to develop the firm's reputation amongst major underwriters, is gaining the firm some market share in high-yield debt and is an experienced figure in liability management transactions. Fellow New York partner 
Richard Aftanas
 provided additional high-yield debt expertise.
Hogan Lovells US LLP
has made big progress in the equity sphere since the arrival of
Richard Aftanas
in 2020. Aftanas has given the firm much greater credibility in New York, an office that had been comparatively underweight compared to the firm's other US offices. Historically the capital markets team has shown particular aptitude in the real estate, life sciences, healthcare and TMT fields, and now is spreading its industry breadth along with particular growth in cross-border offerings originating from Europe, Latin America and elsewhere. The team also benefits from the firm's outstanding regulatory expertise. Philadelphia partner
Steve Abrams
 co-heads the life sciences and healthcare group and has a fine record in equity offerings, while Washington DC's
David Bonser
 leads the global REIT practice and heads numerous equity issuances in this field.
Hogan Lovells US LLP
's project finance team is '
always introducing innovative solutions to getting a deal closed and over the line
'. The department, which advises lenders and sponsors, assists with all stages of LNG projects, in addition to advising on infrastructure projects done to a P3 model. The firm's prowess in international mandates can be seen in its recent work representing the lenders in the development and construction of an independent power plant in Afghanistan.
Jorge Diaz-Silveira
 leads the national practice from Miami, though the firm also has a presence in Baltimore, Denver, Houston, New York, and Washington DC.
Based in New York,
Hogan Lovells US LLP
 advises sovereigns, international financial institutions, and Latin American-based corporations on a broad range of derivatives and regulatory-related matters, such as REITs, equity derivatives, ATM offerings, and structured products. It often acts for clients active in the energy, insurance, and healthcare industries. Practice head
Evan Koster
 specializes in complex financial products and derivatives transactions, including on foreign exchange, equities, and commodities products. Senior associate
Adam Lapidus
advises on capital markets transactions, including interest rate, credit, and FX derivatives.
Hogan Lovells US LLP
is able to call upon 2,500 corporate lawyers spread across 45 global offices. The practice, which is naturally engaged on both the cross-border and domestic fronts, and is active in an variety of different sectors including automotive, aerospace, government services, education, healthcare, media and telecoms.
William Curtin
leads the global practice from Washington DC, having transacted close to $100bn worth of deals throughout his illustrious career. Elsewhere in Silicon Valley,
Richard Climan
fronts the tech-related offering, meanwhile
Keith Flaum
leverages deep experience in public and private M&A, multijurisdictional deals and joint ventures. In February 2022, the firm welcomed two major arrivals in New York, with experienced public M&A and corporate governance advisors
Peter Cohen-Millstein
and
Adrienne Ellman
joining from
Linklaters LLP
and
Foley Hoag LLP
respectively.
Hogan Lovells US LLP
has a dedicated shareholder activism taskforce, which is integral to the wider securities and corporate governance practice. It advises many of the world's largest and best-known public companies on all aspects of types of activist scenarios.
Joseph Gilligan
, who is based in Washington DC, exemplifies the team's ability to also work with privately held companies. 
Lillian Tsu
departed the firm for
Cleary Gottlieb Steen & Hamilton
 in September 2021.
Hogan Lovells US LLP
stands out for its impressive national and international footprint, allowing for a broad range of cross-border investment transactions. The practice is more weighted to the investor side of the venture capital spectrum, although certain offices such as Silicon Valley also have strong company client bases. The firm has good credentials on the life sciences side and represents several major venture funds and emerging companies, offering a cradle-to-grave service that goes beyond the corporate finance side. The group was boosted by the arrival of corporate partners
Barry Burgdorf
and
Andrew Strong
, from
Pillsbury Winthrop Shaw Pittman LLP
in Houston, who both have good connections to the technology and life sciences industries.
Nate Gallon
 and
Mahvesh Qureshi
co-lead the practice from Silicon Valley and Washington DC respectively, with DC-based partner
Kevin Clayton
also considered '
responsive; gives thoughtful advice, is very knowledgeable and has a good sense of the market
'.
The international tax team at
Hogan Lovells US LLP
is linked to a worldwide set of offices in Europe and Latin America. Based in Washington DC, practice leader
Siobhan Rausch
 frequently advises tax-exempt organizations and foreign universities on international tax matters and cross-border grant-making. She works alongside
Jasper Howard
, who deals with tax-free spin-offs and restructurings;
Cristina Arumi
, a key resource regarding capital markets transactions and M&A involving REITs; and senior associate
Caitlin Piper
, an expert in tax-related M&A matters. In San Francisco
Josh Scala
 covers public and private REITs, while in Baltimore
Nancy O'Neil
 focuses on cross-border tax planning. Counsel
Jennifer Morgan
joined from
Winston & Strawn LLP
in March 2021 and is noted for her work in private equity and partnership tax.
Babak Nikravesh
 departed in July 2021.
With multiple offices on both coasts,
Hogan Lovells US LLP
handles a myriad of big-ticket transactions and advisory mandates for a formidable roster of blue-chip entities from the worlds of tech, pharmaceuticals, consumer goods, financial services, and sovereign wealth funds. The team is highly rated by clients for its capabilities in REIT transactions, where
Cristina Arumi
and
Prentiss Feagles

routinely structure various complex investments – often with a significant cross-border element. Practice head
Siobhan Rausch
focuses her practice on tax-exempt organizations, working with a mix of private foundations, impact investors, and research institutions.
Jasper Howard
handles the full spectrum of transactions, including tax-free spin-offs and restructurings, while
Scott Lilienthal
is recommended for public finance matters. In San Francisco,
Josh Scala
 regularly advises on joint ventures and  partnerships for real estate investors and private equity firms. All named lawyers are based in Washington DC unless noted otherwise.
Hogan Lovells US LLP
regularly defends clients in bet-the-company litigation and unfair competition cases, and works closely together with other departments of the firm including employment, intellectual property, and white collar. The practice group is lead by a quartet of attorneys based in Washington DC:
Justin Bernick
,
Benjamin Holt
,
William Monts
, and
Charles Loughlin
, all of whom have extensive experience representing domestic and international corporations in high-profile matters across a host of industries. Also in DC,
Edith Ramirez
excels at the intersection of antitrust with privacy and cybersecurity, particularly in the technology and life sciences sectors.
Hogan Lovells US LLP
has significantly expanded its global offerings practice in recent years, not least through the impact of
Richard Aftanas
, a senior hire in 2020. This builds on the firm's pre-existing success in Latin America offerings, in part through the Sao Paulo office, along with sovereign offerings and structured finance transactions. The capital markets team is also making solid progress in offerings originating in Europe. 
Emil Arca
 is a leader in structured finance transactions, including diversified payments rights deals.
Evan Koster
 is a key figure in energy-related offerings and sovereign transactions.
Sina Hekmat
 splits his time between New York and Frankfurt, and regularly advises on deals involving European issuers. All other named partners are based in New York.
Hogan Lovells US LLP
has experience extending across a wide range of restructuring-related matters such as out-of-court proceedings, distressed asset sales, loan portfolio transactions and contested valuation trials. Its global practice is well versed in advising lenders, sponsors, creditors, purchasers and noteholders. The team's expertise is evidenced through the standout representation of the Official Committee of Unsecured Creditors in the Chapter 11 cases of Speedcast, with liabilities amounting to $1bn.
Christopher Donoho
is the global head of the practice, with
Ronald Silverman
and
Richard Wynne
as co-heads. Donoho and Silverman are based in New York whilst Wynne is in Los Angeles. The practice also welcomed
Matthew Schernecke
from
Morgan, Lewis & Bockius LLP
in November 2021.
Hogan Lovells US LLP
handles a variety of bank regulatory issues, with a particular focus on the regulatory aspects of commercial and corporate deals. The team also aids clients in complying with anti-money laundering laws.
Richard Schaberg
leads the team and has deep experience in the financial services sector. Counsel
Sara Lenet
is another name to note with experience acting for fintech clients. All lawyers mentioned are in Washington DC.
The offering at
Hogan Lovells US LLP
fosters longstanding relationships with its clients, assisting them with the entire life cycle of fundraising, from their first fund to successive vintages. The department stands out for its leading small business investment company practice; licensees and applicants regard the team as a go-to advisor on all aspects of their business operations. The firm is also able to leverage its strength in the REIT and energy transactional spaces to cater to clients with a nexus to these fields. Washington DC-based
David Winter
 acts as the co-head of the global investment funds group, and is singled out as a leader who '
coaches his practitioners and empowers them to make decisions and drafting recommendations consistent with his expertise
'.
Hogan Lovells US LLP >
Firm Profile
Change is happening faster than ever, and legal challenges come from all directions. To stay ahead, organisations need to anticipate what's next. Hogan Lovells understands this and works together with its clients to solve the toughest legal issues in major industries and commercial centres around the world. With 2,500 lawyers on six continents, Hogan Lovells offers extensive experience and insights gained from working in some of the world's most complex legal environments and markets for corporations, financial institutions and governments. The firm provides practical legal solutions that help clients identify and mitigate risk and make the most of opportunities.
Whether a client is expanding into new markets, considering capital from new sources, or dealing with increasingly complex regulation or disputes, Hogan Lovells can help.
The firm's lawyers are straight-talking. They understand and solve the problem before it becomes one. And they deliver clear and practical advice that gets the job done.
A fast-changing and interconnected world requires fresh thinking combined with proven experience. That's what Hogan Lovells provides. Progress starts with ideas. And while imagination helps at every level, the firm's legal solutions are aligned with each client's business strategy. The firm's experience in cross-border and emerging economies gives it the market perspective to be the global partner of choice for its clients. The team at Hogan Lovells brings a diverse variety of backgrounds and experience which delivers a broader perspective. This ultimately makes for more rounded thinking and better answers for clients. Giving back to communities and society is fundamental to good business. And, it's part of the firm's core. Everyone at Hogan Lovells is asked to volunteer at least 25 hours a year as part of their normal work duties.
Main areas of practice: Hogan Lovells is based around five main practice groups:
Corporate: Hogan Lovells' presence throughout Africa, Asia, Europe, Latin America, the Middle East and the United States means that they can work with clients to successfully deliver on strategic cross-border and domestic transactions. The practice assists public and private companies, private funds and other investors, investment banks, financial institutions and governmental entities on their most complex and challenging transactions.
Finance: located in the world's financial hubs, Hogan Lovells' finance practice is consistently rated as a market leader by respected legal directories and trade publications. The practice comprises business restructuring and insolvency, infrastructure and project finance, securitization and structured finance, debt capital markets and banking.
Government regulatory: in an increasingly complex global market, it is more important than ever to understand, anticipate and quickly respond to a wide range of regulatory challenges. The practice's objective is to help clients achieve a competitive advantage and minimize regulatory risk. The firm's experience at the intersection of business and government enables it to guide clients successfully through the growing array of regulatory issues.
Intellectual property: the intellectual property group helps drive clients' business growth by protecting and leveraging their ideas and innovations, brands and creative works. Its lawyers combine a strategic, global outlook with local knowledge and a keen understanding of the technological and business factors involved in this area of law.
Litigation and arbitration: the practice has a long track record of achievement in complex, high-stakes disputes. Because its lawyers are leaders in their local jurisdictions and function across offices as one team, the firm is positioned to deliver both local insight and global perspective to meet clients' interests in multi-jurisdictional matters.
Hogan Lovells also has deep knowledge about many key industry sectors, such as: aerospace, defense and government services; automotive; consumer; education; energy and natural resources; financial institutions; infrastructure; life sciences and healthcare; real estate; sports and recreational facilities; technology, media and telecoms; and transportation.
* Hogan Lovells is an international legal practice that includes Hogan Lovells US LLP and Hogan Lovells International LLP.
Staff Figures
Number of Lawyers : 2,500
Other
CEO : Stephen J Immelt Other offices : Alicante Other offices : Amsterdam Other offices : Beijing Other offices : Brussels Other offices : Budapest Other offices : Dubai Other offices : Dusseldorf Other offices : Frankfurt Other offices : Hamburg Other offices : Hanoi Other offices : Ho Chi Minh City Other offices : Hong Kong Other offices : Jakarta Other offices : Johannesburg Other offices : London Other offices : Luxembourg Other offices : Madrid Other offices : Mexico City Other offices : Milan Other offices : Monterrey Other offices : Moscow Other offices : Munich Other offices : Paris Other offices : Perth Other offices : Rome Other offices : São Paulo Other offices : Shanghai Other offices : Singapore Other offices : Sydney Other offices : Tokyo Other offices : Warsaw Other offices : Zagreb