Firm Profile > Hogan Lovells International LLP > Milan, Italy
Hogan Lovells International LLP
Offices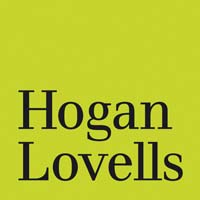 Hogan Lovells International LLP
VIA SANTA MARIA ALLA PORTA 2
20123 MILAN
Italy
Hogan Lovells International LLP > The Legal 500
Rankings
Hogan Lovells International LLP's Italian privacy team is 'excellent and always gives prompt, solid feedback'. It is experienced in assisting Italian and international clients with compliance with the General Data Protection Regulation (GDPR), as well as Italy's 2018 Privacy Code reform, including e-privacy provisions related to e-marketing. The practice also acts for clients in litigation before both the Data Protection Authority (DPA) and ordinary courts. Massimiliano Masnada is a respected privacy and data protection specialist. Giulia Mariuz was recently promoted to senior associate.
The team at
Hogan Lovells International LLP
is active across the complete spectrum of work in the healthcare and life sciences sector. Highlights included assisting Recordati with a headline M&A deal involving an Italian pharmaceutical group and acting for an American biotech company in a regulatory dispute against an Italian pharmaceutical company. 
Christian Di Mauro
 heads the team.
Hogan Lovells International LLP stands out for the breadth of its TMT practice. The group's advice spans matters concerning the internet, cloud computing, outsourcing and e-commerce projects; the media and new media sectors, particularly commercial and regulatory issues; telecoms and the automotive industry. Marco Berliri, whose expertise includes ISP liability and data protection, heads the practice. Massimiliano Masnada focuses on IT litigation and online privacy.
Hogan Lovells International LLP
 's multifaceted IP practice advises clients on patents, domain names, copyrights, false advertising and trade secrets, among other areas. The firm is particularly renowned for assisting clients with all legal aspects of trade marks, including clearance searches, applications and enforcement. It is highly active in matters with a cross-border dimension. Recognised litigator and arbitrator 
Luigi Mansani
 heads up the practice, which includes patent, pharma and licences expert 
Giovanni Ghirardi
. Senior associate 
Maria Luce Piattelli
focuses on strategic brand counselling, anti-counterfeiting actions and IP transactions.
Hogan Lovells International LLP's Italian public law team benefits from the firm's global regulatory practice and also works alongside the M&A, commercial, energy, real estate and project finance departments in Rome. Practice head Francesca Angeloni is highly regarded for her regulatory advice relating to permitting, compliance work and contracts with public authorities as well as her contribution to M&A deals and litigation. Angeloni and Emanuela Cocco form an 'impressive' team, and have additional expertise in environmental regulations. Public procurements, zoning work and trade licences issues are also part of the group's experience.
Hogan Lovells International LLP's Italy team assists domestic and foreign banks, financial intermediaries, and payment and e-money institutions with banking and payment services, financing activities, anti-money laundering, consumer credit, and banking transparency requirements. Particularly focused on the authorisation, distribution and regulatory aspects of financial entities (as well as regulatory inspections), Jeffrey Greenbaum heads the Italian financial services and asset management team. At senior associate level, Claudia Colomba and the 'solutions-oriented' Elisabetta Zeppieri have broad regulatory experience.
Hogan Lovells International LLP's 'outstanding' practice covers internal investigations, criminal law, privacy and data protection, corporate and commercial law, tax and product liability, among other areas. Massimiliano Masnada focuses on privacy and compliance issues, while Vittorio Moresco advises clients on the employment law aspects of companies' administrative liability. Francesca Rolla leads the Italian investigations, white-collar and fraud department. Another recommended individual is Jeffrey Greenbaum, who is a European and Italian financial regulation expert. Also key to the wider practice are Marco Berliri, Sabrina Borocci and Christian Di Mauro.
The team at Hogan Lovells International LLP assists with corporate work for luxury clients and is also active in IP. It assists fashion brands and designers with business restructuring, compliance, advertising and operations as well as M&A deals. Antonio Di Pasquale, Luca Picone and Marco Rota Candiani are key names when it comes to corporate transactions; Giovanni Ghirardi and Luigi Mansani are experienced patent litigators. Andrea Atteritano, who made partner in 2020, has handled corporate arbitration matters within the fashion industry. Counsel Maria Luce Piattelli is also noted.
Hogan Lovells International LLP
's '
well-structured
' Italian practice regularly acts on complex, high-value securitisations and collateralised financing transactions. 
Federico Del Monte
 advises investment banks and other institutional investors, as well as national and international corporations, while 
Corrado Fiscale
's deals involve various asset classes and financial structures. Annalisa Feliciani, formerly a counsel, left the firm in October 2021.
Hogan Lovells International LLP's Italy-based M&A practitioners boast sector expertise in energy, financial institutions, life sciences, TMT, fashion and luxury, and food and beverage. Leah Dunlop is a highly regarded veteran of cross-border M&A, Luca Picone is a domestic and cross-border transactions specialist, and Francesco Stella is a regulated asset expert. Martina Di Nicola is a key senior associate.
Hogan Lovells International LLP
 offers litigation advice and representation to clients in all main industry sectors, nationally and internationally. The team is particularly strong in post-M&A disputes, product safety and compliance, class actions, white-collar crime cases, and international and domestic arbitration.
Francesca Rolla
has specialist expertise in investigations and matters relating to product liability and fraud.
Christian Di Mauro
 focuses on disputes in the health and life sciences sector.
Andrea Atteritano
, who was promoted to partner in January 2020, is the key figure for corporate litigation and arbitration matters.
Hogan Lovells International LLP
's team is experienced in merger notifications, cartel and abuse of dominant position cases, and private competition enforcement matters and administrative law proceedings. It also assists with commercial agreements, unfair commercial practices and antitrust compliance programmes. 
Sabrina Borocci
 is experienced in competition matters involving the pharmaceuticals, media, telecoms, consumer goods and energy sectors.
Hogan Lovells International LLP advises on regulatory matters such as UCITS, the Alternative Investment Fund Managers Directive, the Markets in Financial Instruments Directive II, and anti-money laundering matters. Acting for major fund groups, financial institutions and insurance companies, Jeffrey Greenbaum heads the Italian financial services and asset management team, which includes senior associate Claudia Colomba.
Hogan Lovells International LLP's real estate team is recognised for its expertise in asset acquisitions and disposals, and also for assisting landlords and tenants with commercial leasing negotiations. In addition, it works with the finance, tax and regulatory departments to cover real estate planning, finance transactions and tax optimisation. Marco Rota Candiani heads up the practice, which includes regulatory expert Maria Deledda.
Hogan Lovells International LLP's team regularly assists with pre-insolvency, insolvency and restructuring situations, including turnaround issues, and debt and corporate restructurings. Ernesto Apuzzo has longstanding experience in debt restructurings and turnaround transactions. Antonio Di Pasquale's broad practice includes solvent and insolvent restructurings, while Filippo Andrea Chiaves specialises in contentious insolvency. Pierantonio Musso is an experienced counsel.
Hogan Lovells International LLP
's borrower practice is headed by 
Carlo Massini
, whose Italy-related financing expertise includes corporate, acquisition, asset and project finance. He is also experienced in PPP matters and infrastructure and real estate finance, as well as loan portfolio transactions.
Hogan Lovells International LLP
's experienced partner 
Carlo Massini
 leads the Italy transactional banking team. Massini advises domestic and international lenders on a range of financing deals, including corporate, acquisition and asset finance, along with infrastructure and real estate finance, and loan portfolio transactions.
Hogan Lovells International LLP's energy department focuses on public procurement, litigation, acquisitions and reorganisations, as well as criminal proceedings. Leah Dunlop, who is dual-qualified to practise in Italy and England & Wales, advises clients operating in the oil and gas and renewable energy sectors; her expertise includes wind farm investments, and regulatory and administrative issues.
Hogan Lovells International LLP's PE team has particular strengths in structuring deals, particularly where international tax planning or robust restructuring schemes are required. Luca Picone has longstanding experience in advising on domestic and cross-border transactions, and Francesco Stella is regularly involved in significant PE transactions.
Hogan Lovells International LLP's counsel Serena Pietrosanti is experienced in providing tax assistance to foreign and domestic multinationals. At senior associate level, Maria Cristina Conte advises on the tax aspects of insurance and financial transactions. Former partner (and former Italian practice head) Fulvia Astolfi is now senior counsel.
Hogan Lovells International LLP >
Firm Profile
The firm: Change is happening faster than ever, and legal challenges come from all directions. To stay ahead, organisations need to anticipate what's next. Hogan Lovells understands this and works together with its clients to solve the toughest legal issues in major industries and commercial centres around the world. With 2,500 lawyers on six continents, Hogan Lovells offers extensive experience and insights gained from working in some of the world's most complex legal environments and markets for corporations, financial institutions and governments. The firm provides practical legal solutions that help clients identify and mitigate risk and make the most of opportunities.
Whether a client is expanding into new markets, considering capital from new sources, or dealing with increasingly complex regulation or disputes, Hogan Lovells can help.
The firm's lawyers are straight-talking. They understand and solve the problem before it becomes one. And they deliver clear and practical advice that gets the job done.
A fast-changing and interconnected world requires fresh thinking combined with proven experience. That's what Hogan Lovells provides. Progress starts with ideas. And while imagination helps at every level, the firm's legal solutions are aligned with each client's business strategy. The firm's experience in cross-border and emerging economies gives it the market perspective to be the global partner of choice for its clients. The team at Hogan Lovells brings a diverse variety of backgrounds and experience which delivers a broader perspective. This ultimately makes for more rounded thinking and better answers for clients. Giving back to communities and society is fundamental to good business. And, it's part of the firm's core. Everyone at Hogan Lovells is asked to volunteer at least 25 hours a year as part of their normal work duties.
Milan office: The Hogan Lovells office in Milan gives domestic and international clients practical advice on complex business transactions and disputes in Italy and abroad. It provides you with a clear understanding of Italian laws and concepts in familiar, everyday terms. It also has extensive experience outside Italy. It translates its understanding of legal systems in international jurisdictions into clear answers for you and your business.
The multilingual lawyers provide co-ordinated, creative and solution-driven services to clients engaged in cross-border activities. The advisory services related to strategic commercial agreements and advising clients in disputes are at the core of what it does. It knows your industry. The lawyers understand how business works in the fashion and luxury goods, automotive, life sciences, technology, financial institutions, real estate, energy and insurance industries.
Main Contacts
| Department | Name | Email | Telephone |
| --- | --- | --- | --- |
| Administrative and public law | | | |
| Antitrust and competition | | | |
| Business structures | | | |
| Capital markets | | | |
| Commercial | | | |
| Corporate | | | |
| Employment | | | |
| Intellectual property | | | |
| Investigations | | | |
| Litigation | | | |
| Mergers and acquisitions | | | |
| Privacy and cybersecurity | | | |
| Business restructuring and insolvency | | | |
| Tax | | | |
| Automotive and mobility | | | |
| Consumer | | | |
| Education | | | |
| Energy and natural resources | | | |
| Financial institutions | | | |
| Insurance | | | |
| Life sciences and healthcare | | | |
| Real estate | | | |
| TMT | | | |
Staff Figures
Number of lawyers : 2,500+ in this country : 100+
Languages
English Italian
Other
Other offices : Alicante Other offices : Amsterdam Other offices : Baltimore Other offices : Beijing Other offices : Birmingham Other offices : Boston Other offices : Brussels Other offices : Budapest* Other offices : Colorado Springs Other offices : Denver Other offices : Dubai Other offices : Dusseldorf Other offices : Frankfurt Other offices : Hamburg Other offices : Hanoi Other offices : Ho Chi Minh City Other offices : Hong Kong Other offices : Houston Other offices : Jakarta* Other offices : Johannesburg Other offices : London Other offices : Los Angeles Other offices : Louisville Other offices : Luxembourg Other offices : Madrid Other offices : Mexico City Other offices : Miami Other offices : Minneapolis Other offices : Monterrey Other offices : Moscow Other offices : Munich Other offices : New York Other offices : Northern Virginia Other offices : Paris Other offices : Perth Other offices : Philadelphia Other offices : Rio de Janeiro Other offices : Rome Other offices : San Francisco Other offices : São Paulo Other offices : Shanghai Other offices : Silicon Valley Other offices : Singapore Other offices : Sydney Other offices : Tokyo Other offices : Ulaanbaatar* Other offices : Warsaw Other offices : Washington DC Other offices : Zagreb*