Hogan Lovells International LLP > Brussels, Belgium > Firm Profile
Hogan Lovells International LLP
Offices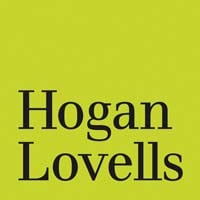 Hogan Lovells International LLP
PERICLES BUILDING
RUE DE LA SCIENCE 23
BRUSSELS 1040
Belgium
Hogan Lovells International LLP > The Legal 500
Rankings
Hogan Lovells International LLP
advises pharma, medical devices, and healthcare clients across a wide range of regulatory matters, with strong expertise across multijurisdictional projects. The practice leverages its global platform to handle cross-border work of significant scope, with expertise in areas such as gene therapies, healthcare apps, and Covid-related issues, alongside regulatory considerations from Brexit and the lapsing of the Swiss-EU regulatory agreement. The practice is led by
Fabien Roy
, an emerging leader within the space. Elisabethann Wright left the firm.
Practice head(s):
Key clients
Baxter AG, Baxter S.p.A and Baxalta S.p.A..
Nanobiotix SA
Zimmer Biomet
Ferring
Celgene
Recordati S.p.A
Celgene
Compass Pathways Ltd
Jazz Pharmaceuticals
Vifor (International) AG
Work highlights
Advising a global biopharma company on the development of supply agreements with clinics throughout the EU concerning Advanced Therapy Medicinal Products.
Advising a multinational healthcare company on regulatory compliance analysis of its mental wellbeing app.
Drawing on a broad international network of lawyers in Brussels, London and Washington DC, Hogan Lovells International LLP represents some of the world's largest companies and governmental bodies on economic sanctions, export controls, and trade defence proceedings before the General Court and the Court of Justice of the European Union. Lourdes Catrain heads up the Brussels-based EU international trade team, routinely working with clients on anti-dumping, anti-subsidy, and safeguarding investigations. Falk Schöning focuses primarily on EU and German export control rules, and is experienced in policy advocacy matters. Stéphanie Seeuws is noted for her trade defence capabilities acting before EU courts and advising on third country trade defence measures. Eleni Theodoropoulou has particular expertise in EU customs matters and investment law.
Practice head(s):
Lourdes Catrain; Deen Kaplan; Beth Peters; Ajay Kuntamukkala
Testimonials
'Excellent anticipation of practical requirements with changes in regulations and laws. We used this firm extensively for preparations on Brexit and they were good at picking out some immediate needs vs. longer terms concerns, so we could direct our businesses to the right preparations. Long time adviser on EU/ UK trade compliance and sanctions issues.'
'Lourdes Catrain is highly responsive and has a good understanding of US vs the world on trade and sanctions regulations and helps us put together clear processes. We have used Lourdes for training of our EU folks on general trade matters – good in training and understanding company requirements.'
'Eleni Theodoropoulou is clear and precise.'
'Very knowledgeable, very professional team. They can easily cover multiple jurisdictions and work in multiple languages. They have a depth of experience with working with a broad range of agencies.'
'Lourdes Catrain leads the practice and she is a very accessible and responsive person. I like her hands-on style. She manages a number of talented associates as well.'
'Lourdes Catrain and Stéphanie Seeuws are an excellent team. They are incredibly responsive, and have been helpful not only with specific asks we have of them, but also monitoring what is happening in the general space in which we operate and making sure we are aware of relevant developments.'
'Stéphanie Seeuws is incredibly detail-oriented, and Lourdes Catrain provides great (complementary) oversight and strategy. They have a keen ability to listen to us to determine what is most important, and always offer insight and potential solutions that fit with our strategy.'
Key clients
Pfizer
Dell Technologies
Valero
ERG
ExxonMobil
Work highlights
Represented Pfizer in a case before the Court of Justice of the European Union (CJEU) in relation to the customs classification of Pfizer's Thermacare range of products used to treat joint and muscle pain.
Advising Dell as lead transaction, antitrust, and foreign direct investment counsel on the recently announced sale of its IT security business RSA to Symphony Technology Group for $2.075bn.
Advised a leading global pharmaceutical company, on various matters relating to EU export control and economic sanctions before Italy's export control authorities, UAMA which resulted in certain active ingredients to be exempted from export license.
Hogan Lovells International LLP
welcomed a team led by
Ivan Peeters
and
Philip Van Steenwinkel
from
PwC Legal
in May 2021, bolstering its cross-border EU regulatory offering with a strong client base of financial institutions and banks and expertise across regulatory issues for financing and lending transactions, trading, and broad compliance work. Of particular note is the team's expertise in ESG issues, including sustainable financing, green bonds, and emerging regulatory pressures from the EU Green Deal.
Practice head(s):
Ivan Peeters; Philip Van Steenwinkel
Testimonials
'Hogan Lovells is working with us on a very innovative project to which there are no previous examples nor derivable best practices. Unlike other law firms, they were not afraid to accept this assignment and treat it as a an opportunity to learn together with us. This is not something many established law firms would do.'
'A big heads up to Philip Van Steenwinkel and Charles-Henri Bernard. Both have shown strong collaboration skills and interest to our activity, and they are not afraid to share more knowledge and expertise than what will be needed eventually to get things done. Their knowledge of setting up financial transaction structures is more than sufficient, and has already led to the introduction of solutions for difficult issues.'
'The team provided an outstanding combination of market knowledge, knowledge of our group's legal/regulatory background and specificity, subject-matter expertise and responsiveness/availability in the face of a quite demanding timeline.'
Key clients
Euroclear Bank
Euroclear Sa
Euroclear Investments Sa
ING Belgium
ING Solutions Investment Management
Belfius Bank
Natixis
Landesbank Baden-württemberg
Buy Way
Communauté Française De Belgique
Leaseplan
Bitstamp
Aion Bank
Medirect Bank
Inver Invest
La Française Group Uk Ltd
Warburg Pincus
ABN Amro
Sumitomo Banking Corporation
Work highlights
Advising Aion Bank on the set up, design and negotiation of a partnership with a Danish fintech aiming at facilitating goods purchasing by retail customers across the EU.
Advised Monneo on the restructuring of its safeguarding accounts.
Advised a major Swiss private banking institution on the design, structuring and establishment of an alternative investment fund and several acquisition vehicles.
Hogan Lovells International LLP
established its Brussels-based banking and finance offering with the arrival of a team led by
Ivan Peeters
and
Philip Van Steenwinkel
from
PwC Legal
in May 2021. The practice advises domestic and cross-border banks and financial institutions on lending and financing transactions, financial services regulatory issues, and fund structuring matters. Of particular note is the firm's work on ESG-related matters such as sustainable financing and green bonds, many within the energy sector.
Practice head(s):
Ivan Peeters; Philip Van Steenwinkel
Testimonials
'The team has a unique positioning for structured finance, which more than 20 years experience in setting up Belgian securitisation transactions.'
'Ivan Peeters and his team continue to be absolute experts in complex regulatory work, receivables finance and securitisations. The team is very responsive, makes granular risk assessments and is highly solution oriented. They have a broad international scope and cross-border experience, and a very deep understanding of market practice.'
'Ivan Peeters: In spite of being a real authority, manages to stay very humble and discreet throughout deals.'
'Highly knowledgeable team, easy to work with and understand client's needs and business.'
'Ivan Peeters – Highly knowledgeable and easy to work with.'
'Philip Van Steenwinkel is great- he is a really good lawyer who brings value for money.'
'Technical skills, business acumen, ability to deliver quality products make a difference in this sector.'
'The ability to resolve key issues, negotiate with counterparties is what makes this team stand out.'
Key clients
Euroclear Bank
Euroclear
Euroclear Investments
ING Belgium
ING Solutions Investment Management
Belfius Bank
Natixis
Landesbank Baden-Württemberg
Buy Way
Communauté Française De Belgique
Leaseplan
Bitstamp
Aion Bank
Medirect Bank
Inver Invest
La Française Group Uk Ltd
Warburg Pincus
Abn Amro
Sumitomo Banking Corporation
Société Générale
Financietoren (Finance Tower)
Meritz Securities
Deutsche Bank
Belfius Commercial Finance
Work highlights
Advised Buy Way on the refinancing of its outstanding public securitisation transaction through a new public securitisation transaction.
Advised a consortium of banks including Belfius on the establishment of the inaugural €7bn Belgian mortgage pandbrieven programme of Argenta Spaarbank and the first issuance thereunder.
Advised Euroclear on its €350m hybrid notes issuance.
Hogan Lovells International LLP
pursues a cross-practice industry group approach throughout the firm, including its foreign trade law practice. As part of the global practice area Strategic Operations, Agreements and Regulation, the team comprehensively advises on export, merger and investment control matters. Companies are represented in in-depth examinations before the BMWi and supported in customs law and market entry issues.
Patrick Ayad
is head of the global department and deals primarily with import and export matters, while
Falk Schöning
has particular expertise in investment and merger control and is also instructed on internal investigations. At the interface between antitrust and foreign trade law, clients call upon the expertise of associate
Stefan Kirwitzke
.
Practice head(s):
Other key lawyers:
Testimonials
'Quick witted, experienced FDI and antitrust team in international transactions.'
'Falk Schöning: Very experienced transaction lawyer in antitrust law/FDI.'
'We use Hogan Lovells' services in many countries. My experiences in each country are extremely positive. They respond very quickly to questions and follow up on everything. The follow-up is always useful and offers practical information. They understand our business and I find their advice solid and trustworthy. '
'Stefan Kirwitzke and Falk Schoening recently supported me in an acquisition in Germany. They provided very timely information and helped me better understand German accounting and other requirements.'
Key clients
Active Tools
Akasol/ BorgWarner
AmerisourceBergen Corporation/ Walgreens Boots Alliance
Bundesrepublik Deutschland – Finanzagentur GmbH
Daher
Dell Technologies
Fifth Generation
FLIR/Teledyne
Fox Factory
Genesis Motor Europe
Lockheed Martin
Motel One
PerkinElmer
PPG/ Ennis Flint
Texas Instruments
VinFast
Wacker
Work highlights
Advised Teledyne Technologies on the coordination of the investment and merger control aspects of the international acquisition of FLIR Systems, Inc.
Advising Lockheed Martin on the procurement project of the Bundeswehr Procurement Office for heavy transport helicopters, including representation in the procurement review process.
Advising the US automotive supplier BorgWarner on the plan to acquire the Hessian battery manufacturer Akasol for almost €730 million.
Hogan Lovells International LLP >
Firm Profile
The firm: Change is happening faster than ever, and legal challenges come from all directions. To stay ahead, organisations need to anticipate what's next. Hogan Lovells understands this and works together with its clients to solve the toughest legal issues in major industries and commercial centres around the world. With 2,500 lawyers on six continents, Hogan Lovells offers extensive experience and insights gained from working in some of the world's most complex legal environments and markets for corporations, financial institutions and governments. The firm provides practical legal solutions that help clients identify and mitigate risk and make the most of opportunities.
Whether a client is expanding into new markets, considering capital from new sources, or dealing with increasingly complex regulation or disputes, Hogan Lovells can help.
The firm's lawyers are straight-talking. They understand and solve the problem before it becomes one. And they deliver clear and practical advice that gets the job done.
A fast-changing and interconnected world requires fresh thinking combined with proven experience. That's what Hogan Lovells provides. Progress starts with ideas. And while imagination helps at every level, the firm's legal solutions are aligned with each client's business strategy. The firm's experience in cross-border and emerging economies gives it the market perspective to be the global partner of choice for its clients. The team at Hogan Lovells brings a diverse variety of backgrounds and experience which delivers a broader perspective. This ultimately makes for more rounded thinking and better answers for clients. Giving back to communities and society is fundamental to good business. And, it's part of the firm's core. Everyone at Hogan Lovells is asked to volunteer at least 25 hours a year as part of their normal work duties.
Brussels office: As the key administrative and regulatory hub of the European Union, Brussels is a pivotal city for companies doing business in Europe. The firm knows that you face competition, trade and regulatory challenges. Hogan Lovells in Brussels has the answers. Its multidisciplinary, multilingual lawyers understand the inner workings of the European Commission, the European Parliament and the European Council. They know the procedures and policy priorities at the European level inside and out. Their experience dealing with European Union institutions, national authorities and regulatory bodies means first-rate representation and favourable results for clients like you across a range of industries. Hogan Lovells Brussels also collaborates with other offices worldwide to make sure that you receive creative and practical legal advice.
Main Contacts
| Department | Name | Email | Telephone |
| --- | --- | --- | --- |
| Antitrust and competition | | | |
| Environment | | | |
| Health | | | |
| International trade and investment | | | |
| Pharmaceutical and biotechnology regulatory | | | |
| Public procurement | | | |
| Aerospace, defence and government service | | | |
| Automotive and mobility | | | |
| Consumer | | | |
| Energy and natural resources | | | |
| Insurance | | | |
| TMT | | | |
| Life sciences and healthcare | | | |
Staff Figures
Number of lawyers : 2,500+ at this office : 30+
Languages
English
Other
Other offices : Alicante Other offices : Amsterdam Other offices : Baltimore Other offices : Beijing Other offices : Birmingham Other offices : Boston Other offices : Budapest* Other offices : Colorado Springs Other offices : Denver Other offices : Dubai Other offices : Dusseldorf Other offices : Frankfurt Other offices : Hamburg Other offices : Hanoi Other offices : Ho Chi Minh City Other offices : Hong Kong Other offices : Houston Other offices : Jakarta* Other offices : Johannesburg Other offices : London Other offices : Los Angeles Other offices : Louisville Other offices : Luxembourg Other offices : Madrid Other offices : Mexico City Other offices : Miami Other offices : Milan Other offices : Minneapolis Other offices : Monterrey Other offices : Moscow Other offices : Munich Other offices : New York Other offices : Northern Virginia Other offices : Paris Other offices : Perth Other offices : Philadelphia Other offices : Rio de Janeiro Other offices : Rome Other offices : San Francisco Other offices : São Paulo Other offices : Shanghai Other offices : Silicon Valley Other offices : Singapore Other offices : Sydney Other offices : Tokyo Other offices : Ulaanbaatar* Other offices : Warsaw Other offices : Washington DC Other offices : Zagreb*