Six Advocaten > Amsterdam, Netherlands > Firm Profile
Six Advocaten
Offices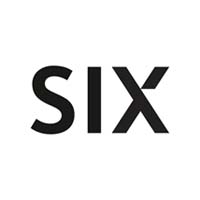 Six Advocaten
IJDOK 25
1013 MM AMSTERDAM
Netherlands
Six Advocaten > The Legal 500
Rankings
Independent Dutch boutique,
Six Advocaten
, focuses on real estate, procurement, regulatory and construction law. The firm assists client drafting and evaluating contracts and in contract-related dispute resolution, such as damages, delays in construction, warranties, specification, contract variations, and execution matters. The firm has a focus on the development in logistics, infrastructure and public procurement. The practice is led by
Wouter Post
, who specialises in multi-function inner city real estate projects and property development.
Other key lawyers:
Leon Burgersdijk; Daniël van Veen
Testimonials
'Small company with personal good relation and practical advise. Gain to have deal and not only looking for risks, but also solutions.'
'Wouter is a quick thinker who not only reacts to the issues at hand but also looks forward and prevents issues beforehand.'
'It's very helpful to have a legal advisor solely focusing on the construction topic, while bringing all specialisms within the field (e.g., construction contracting, rent contracting, administrative law, etc.). This allows for a great combination between detailed expertise at a competitive price point vs a broader firm with substantially more overhead.'
'Leon Burgersdijk is our key contact at Six; he's very responsive and well-informed. He is also very well aware about our specific situation and what we're working on together. He takes initiative to align with other advisors independently to ease the burden on me and my colleagues. He proactively suggests solutions to cope with upcoming issues. Warmly recommend his support.'
'Fine collaboration with Daniël van Veen. He is able to translate the difficult wishes of our project managers into contracts the right way.'
'The quick and personal contact, the availability and ability to identify problems and suggest solutions.'
'Very clear communications, willingness to explain the situation in various ways, being able to look at both sides of the situation and suggest a workable solution for both parties.'
'The team at SIX advocaten has been very helpful. This team consists of experienced and professional lawyers. They are passionate and very knowledgeable. I am very happy with the work they have done.' 
Key clients
Amrâth Hotels & Restaurants B.V./ De Lelie Vastgoed
AM Vastgoed B.V.
CBRE Development
Ballast Nedam Development
De Lelie Vastgoed
AM Vastgoed B.V.
Work highlights
Representing De Lelie Vastgoed/Amrâth Hotels & Restaurants regarding the construction of Galaxy Tower Utrecht, an inner-city development in Utrecht Jaarbeursplein.
Advising on the redevelopment of the Market Quarter in Amsterdam, a joint venture of Ballast Nedam Development and Volker Wessels to build a new integrated Food Market at the North side of the area, relocating over 50 market entrepreneurs, and thus freeing up space at the South side for a large new urban area, consisting of 1,500 houses, a school and leisure.
Assisting developer Oosterdokseiland Ontwikkeling Amsterdam C.V. with regard to the construction of the multi-functional real estate project "Oosterdokseiland" in the heart of Amsterdam, east of central station.
A boutique firm focused on real estate and construction,
Six Advocaten
provides advice and assistance in contentious and non-contentious zoning and permitting matters.
Irma Van Den Berg
heads the practice, bringing broad experience in public and administrative law. In a significant development,
Anita Nijboer
joined from
Kennedy Van der Laan
in September 2022 and
Fleur Onrust
joined from
ENVIR Advocaten
in early 2023.
Testimonials
'Six Advocaten has an excellent and wide knowledge of current and future laws and regulations within their area of expertise. They have a hands-on mentality, immediately understand the case and provide targeted and strategically valuable advice.'
'Great diversity of employees. Six is always there to support at any time within any deadline.' 
'The individual employees are easily accessible at any time. They understand the client's questions and advise till the case is closed.' 
'Strong knowledge across the industry. Strong team with different strengths.'
'Six Advocaten's partners are very focused on delivering advice of excellent and workable level. The effort is always extremely efficient and no hours are made that are not strictly necessary.'
'They understand the query quickly and manage to convert a problem to a solution.'
'Irma van den Berg is approachable, available, and gives to the point advice.'
'Irma van den Berg reacts very quickly. If she can not be reached, she will respond almost instantly. This is, besides extremely good knowledge of the relevant facts, one of the firm's biggest advantages.'
Key clients
Amrâth Hotels
Bouwfonds Property Development (BPD)
AM Vastgoed
Gerose Ontwikkeling
HSB
Oosterdokseiland Ontwikkeling Amsterdam B.V.
CBRE Global Investors
Paradiso
Janssen de Jong
NWOI-Astron
Work highlights
Advising and litigating for BPD as part of GEM Bloemendalerpolder in the case of Bloemendalerpolder, a large-scale housing project, in over 50 legal proceedings pertaining to the Nature Conservation Act.
Advising and litigating for BPD and AM in a zoning plan procedure relating to the transformation of an industrial area into a mixed area (residential, schools and industry).
Litigated for AM Vastgoed at the Council of State in defence of the zoning plan for the development by AM of a landmark residential building in Diemen.
Six Advocaten
 is a boutique firm focusing on real estate, construction, procurement and regulatory law. The firm has a contentious offering alongside its transactional capacity, assisting clients with projects concerning sales and acquisition, tenacy law and regulatory aspects of housing, hotels, offices, logistics centres and retail assets. The practice is led by
Femke Borst
, specialist in landlord and tenancy law.
Jeroen Kist
 focuses on asset and property management and transactional real estate.
Other key lawyers:
Wing yen Wong; Dorsa Mohamadi
Testimonials
'I am very happy with the work SIX advocaten has been delivering. They are all very good. Their way of working shows that they have the experience and knowledge to help get the results you expect from them. The whole team is very approachable and their price quality ratio is excellent.'
'My main contact at SIX advocaten is Femke Borst regarding tenancy law issues. We have a long term working relationship. She has always been a good helper. Every time I have a legal issue regarding tenancy law I know who to call.'
'Six is a down-to-earth practice with very capable lawyers that are easy to reach out to. We are very happy with the masterclasses they organise for our company on their own initiative. We have a dedicated team that we work with which is very much appreciated.'
'We are happy with the deep understanding and knowledge of the lawyers of the social housing market in the Netherlands. This accounts specifically for Wing-Yen. Femke has wider knowledge on different terrains and is very capable in drawing a legal framework and she makes sure that her team acts upon that. Dorsa is very strong in the public domain, specifically on permits.'
'Big firm quality for boutique fees. Understand what sophisticated clients are looking for, delivering to-the-point advice on time.'
'The team at SIX is very dedicated. They are ambitious and driven specialists with in-depth knowledge and expertise in their field.'
'Very approachable, very hands-on, very on-topic.'
'Femke Borst has a great critical eye for details, is very competitive and very approachable. Wing yen Wong has excellent file knowledge.'
Key clients
De Lelie Vastgoed
CBRE Global Investors
Amvest Development RE
NorthWest Healthcare Properties REIT
Paribus Immobilien Assetmanagement GmbH
Work highlights
Acted as legal counsel to advise and litigate on behalf of CBRE Global Investors on all matters relating to lease, construction and development, zoning, and other regulatory matters.
Advising Amvest on a redevelopment project in Tilburg (first phase), which involves the demolition of a building block and the realisation of a new housing block with care facilities and redesign of the square together with the municipality and a housing corporation.
Assisted Alpha Packaging in the negotiations and drafting of the A –B and B – C sale and purchase of an industrial property in the south of the Netherlands.
Six Advocaten >
Firm Profile
The firm: Six Advocaten is a niche boutique law firm primarily focusing on real estate. Clients include real estate professionals and local government authorities.
The firm was launched in 2008 by a group of lawyers who combine expertise from leading international law firms. The lawyers of Six work closely together and form a tightly knit team. Six Advocaten is proud of the excellent reputation it has acquired since it was founded. The firm's reputation is characterised firstly by a high degree of specialisation – PropertyNL, the largest independent research centre for real estate in the Netherlands, refers to the part played by Six Advocaten as one of the 'true specialists' in the field of real estate. Secondly, it maintains a personal approach – its key client satisfaction survey showed that the firm set itself apart by its personal attention to each client and each case. Clients appreciate that it maintains a low leverage strategy ('partner on the job'). 'Six Advocaten stands close to its clients.' Six Advocaten aims to work with, rather than for, its clients. By taking an active interest in its clients business, Six Advocaten aims to acquire more and more in-depth knowledge on the real estate sectors its clients are part of. This enhances the quality of the firms' work, as well as its efficiency. Six Advocaten aims to be practical and pragmatic in its advice and its lawyers do not hesitate to say the things a client would perhaps rather not hear.
Six Advocaten has managed to secure a solid position in the Property Lawyers List, drawn up by the leading real estate market magazine PropertyNL, on the basis of an annual survey of the most prominent property law firms in the Netherlands.
Areas of practice: Topics on which the team at Six Advocaten advises include property development, land policies and land exploitation, procurement, building contracts such as contracting projects and architectural law, landlord and tenant law, buying and selling real estate and rights in rem such as long leases, building rights, apartment rights and servitudes.
Benno den Teuling is highly sought after as a specialist in the field of damages caused by delay in the building process. Acting on behalf of both commissioning companies as well as builders, he is a leading expert in this field and has written numerous publications on this matter. Hanneke Ellerman frequently handles procedures involving the provincial by-laws (provincial verorderingen) and the 'ladder for sustainable urbanisation (Ladder voor duurzame verstedelijking). Irma van den Berg has broad experience when it comes to the transformation of historic, and industrial, heritage. Six, as a team, has been involved in several high-end hotel development projects, such as the development of the Hoxton Amsterdam, A&O Hotels, hotel Jakarta and the Double Tree by Hilton Hotel in Amsterdam. Its involvement pertains to all aspects, from building and construction to operational matters and drafting all kinds of contracts relating to the development. Six is, to an increasing extent, involved in due diligence research in relation to the acquisition or refinancing of large real estate portfolios.
By combining its expertise and experience the firm is able to advise clients in all fields of real estate and at every stage of the real estate cycle.
Main Contacts
| Department | Name | Email | Telephone |
| --- | --- | --- | --- |
| Real estate transactions | Leon Burgersdijk | | |
| Real estate transactions | Wouter Post | | |
| Procurement and state aid | Fabian Horsting | | |
| Procurement and state aid | Benno den Teuling | | |
| Construction | Benno den Teuling | | |
| Construction | Wouter Post | | |
| Lease | Femke Borst | | |
| Property and area development | Leon Burgersdijk | | |
| Property and area development | Wouter Post | | |
| Planning and zoning | Irma van den Berg | | |
| Planning and zoning | Hanneke Ellerman | | |
| Environmental | Irma van den Berg | | |
| Environmental | Hanneke Ellerman | | |
| Government liability | Irma van den Berg | | |
| Government liability | Fabian Horsting | | |
| Litigation, arbitration | Benno den Teuling | | |
| Litigation, arbitration | Leon Burgersdijk | | |
| Litigation, arbitration | Fabian Horsting | | |
| Lease, sale and purchase transactions | Jeroen Kist | | |
Staff Figures
Number of lawyers : 12
Languages
Dutch English French German
Diversity
Our mix of different backgrounds and personalities is what defines SIX advocaten. We believe in an open and non-hierarchical work environment, where everyone is free to voice their ideas. We use each of our individual strengths and consult and support each other in our aim to provide the best possible service to our clients. All of our partners are highly-regarded experts in their field of law. We understand you have a business to run and want to understand your business. We strive to provide practical and hands-on solutions. We take an active part in the legal community. One of our partners, Irma van den Berg, is the president of the board of Lawyers for Lawyers (L4L), an independent and non-political Dutch foundation that supports and enables lawyers all over the world to do their work as lawyers freely and independently.
L4L has been granted Special Consultative status with the UN Economic and Social Council. Our partner Hanneke Ellerman is a member of the Supervisory Council of the National Bar Council and is Chairwoman of the Review Committee of the Centre Urban District of Amsterdam. Wouter Post is a member of the Legal Policy Recommendations Committee of the Royal Institute of Dutch Architects BNA. Our partner Femke Borst has been a mentor to younger women in the field of real estate for the past two years and assists these women in achieving their personal goals. Benno den Teuling teaches construction law at university and our firm regularly has student traineeships. All our partners regularly teach and contribute to several professional journals.