bureau Brandeis > Amsterdam, Netherlands > Firm Profile
bureau Brandeis
Offices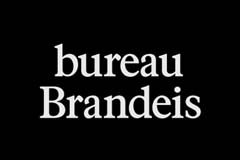 bureau Brandeis
SOPHIALAAN 8-10
1075 BR AMSTERDAM
Netherlands
bureau Brandeis > The Legal 500
Rankings
Supreme court litigation concerning neighbouring rights and copyright contract disputes are a distinct feature of
bureau Brandeis
' media and entertainment practice. The team is co-headed by
Christiaan Alberdingk Thijm
,
Machteld Robichon
and
Hans Bousie
, who each specialise in a different area in the media and entertainment space, providing clients with a range of advice. Thijm works on landmark cases concerning soft IP and intermediary liability. Robichon is a key contact for companies and operators in the media, gaming and broadcasting regulatory space. The cross-over between competition law and digital copyright is routine cross-border contentious work for Bousie, who also represents an array of publishers and record labels.
Practice head(s):
Christiaan Alberdingk Thijm; Machteld Robichon; Hans Bousie
Other key lawyers:
Sophie van Everdingen; Syb Terpstra; Sam van Velze
Testimonials
'The legal team of Bureau Brandeis helps us with legal matters, mainly with parties that have objections against publications in our business magazines. And they do that very adequately, even though it's usually last-minute business.'
'We often work with Christiaan Alberdingk Thijm.'
'One of the best, or perhaps the best, Dutch intellectual property and entertainment practices. The lawyers are responsive, proactive, just but appropriately aggressive where needed and always have a strong human touch both to clients and counterparties. Longstanding relationships and expertise with most counterparty firms in The Netherlands.'
'Hans Bousie is one of the most reputable and experienced entertainment lawyers in The Netherlands and takes a practical and efficient way to resolving matters. His strengths are in focusing on key points of leverage, not fussing about minutiae.'
'Hans Bousie has a great team around him at Brandeis, including Syb Terpstra, who has been incredibly engaged in our dealing with him; he studies matters deeply, has attention to detail and is very responsive.'
Key clients
Netflix
KPN/XS4ALL
Sanoma
Dutch Publishers Association
Talpa Radio
Hearst Magazines Netherlands B.V.
AMS-IX
Public broadcasters AT5 and NH Nieuws
Music Creations Publishing B.V.
VBK Uitgeversgroep B.V.
Media B.V
Spinnin' Records
Dutch Association for Educational Media
Close
Yellow Claw & Barong Family
Bunq
Sony
Heroic
Bitbird
Dash Berlin
Amp.Amsterdam
Pathé
Vlado (Marcel Kosic)
Tiqets
Work highlights
Represented Hearst Magazines in all cases concerning the lawfulness of publications.
Represented Spinnin Records in litigation before the Court of Appeal Arnhem/Leeuwarden and before the Supreme Court against world famous DJ Martin Garrix
Advised Netflix on media, copyright and regulatory matters.
bureau Brandeis
is known for its expertise in digital copyright litigation, representing clients in contentious e-book matters as well as social media IP disputes.
Christiaan Alberdingk Thijm
 works on complex IP matters involving tensions between copyright enforcement and intermediary liability.
Hans Bousie
focuses on media and entertainment matters with associate
Sophie van Everdingen
, a key support in this area. The firm is noted for its range of associates, including
Syb Terpstra
,
Sam van Velze
,
Caroline de Vries
and
Silvia van Schaik
, who all are experienced in handling trade mark and copyright disputes in the technology and media spaces.
Practice head(s):
Christiaan Alberdingk Thijm; Hans Bousie
Other key lawyers:
Testimonials
'Very good litigators, a great mix of younger and older associates. Very much on top of current practices for their clients.'
'Christiaan Alberdingk Thijm is a very sharp litigator, one who always has the clients' interest in mind but also the bigger picture.'
'Sam van Velze is a true talent with a bright future ahead of her.'
'Christiaan Alberdingk Thijm and his team are great to work with. They are often engaged to argue cases about important legal questions in the field of IP and privacy.'
'Specialist in its territories, friendly, accurate, fast response time'.
'Syb Terpstra is friendly, accurate, can think quickly in short term and with solutions.'
'Syb Terpstra is a very pragmatic, accessible and an efficient lawyer who thinks along with his clients in concrete outcomes first'.
Key clients
Dutch Publishers Association
Spinnin' Records
PVH Europe
Overamstel Uitgevers
Dash Berlin
Netflix
KPN
eBay
Submarine
Pathé
Red Bull
Hearst Magazines
Dutch Association for Educational Media
Close
CarNext.com
Sony
Amp.Amsterdam
Talpa
Yellow Claw & Barong Family
West Coast Supply Group and WCHS
Vlado
Tiqets
Heroic
Bitbird
bunq
VKB Uitgeversgroep B.V. and VBK
Work highlights
Representing PVH (Tommy Hilfiger) in a landmark proceeding against Facebook regarding infringing and unlawful advertisements on Facebook.
Representing News Service Europe before the Dutch Supreme Court regarding several issues relating to the right of communication to the public under copyright law and intermediary liability.
Represented Spinnin Records in litigation before the Court of Appeal Arnhem/Leeuwarden and the Supreme Court against a world-famous DJ concerning IP-related contractual matters, including the ownership of neighbouring rights.
Litigation boutique
bureau Brandeis
has a notable reputation for regulatory investigations and enforcement proceedings by the AFM and DNB, as well as disputes between financial market participants (including matters that concern banks' duty of care and mis-selling). In addition, it is well-placed to provide risk management and compliance advice in areas including anti-money laundering, anti-bribery and international sanctions. The team acts for banks, investment companies, insurance companies and cryptocurrency providers, among other clients.
Simone Peek
heads the practice, which also benefits from the experience of senior associate
Casper Rooijakkers
.
Other key lawyers:
Testimonials
'Proactive and committed team that is up-to-date with all the latest developments.'
Recognised for its experience in collective actions, 
bureau Brandeis
acts for foundations in high-profile class actions and antitrust damages litigation, with a niche focus on environmental-related proceedings and initiating claims under the new WAMCA legislation.
Frank Peters
is experienced in the field of hedge fund activism, class actions and climate litigation, while class action specialist
Louis Berger
also represents directors and shareholders in corporate disputes.
Practice head(s):
Louis Berger; Frank Peters
Other key lawyers:
Floor Eikelboom; Michelle Krekels; Wesley Vader; Nathan van der Raaij;
Testimonials
'Excellent, devoted and committed legal team. Thorough and intelligent work. Detail-oriented and reliable.'
'Louis Berger is a seasoned and knowledgeable lawyer and great to work with. Frank Peters and Wesley Vader stand out.'
'Wesley Vader is an excellent litigator. Very energetic and on the ball. We work together seamlessly.'
'Louis Berger is a sharp lawyer who provides outstanding services for his clients. Louis is fast and 'on-the-ball'. Also his team member, Floor Eikelboom, is an outstanding lawyer with a very high level of knowledge on corporate governance and shareholder disputes.'
'Floor Eikelboom is the ideal sparring partner and adviser for complex corporate litigation cases.'
'Senior associate Wesley Vader has an outstanding knowledge of Dutch civil procedural law.'
'Louis Berger is a strategic quick thinker, always at least one step ahead of the competition. He wins the cases and brings your rightful funds back to you.'
Key clients
Foundation The Privacy Collective
Stichting Trucks Cartel Recovery
ClientEarth
Diesel Emissions Justice Foundation
Stichting Massaschade & Consument
PIC
Disney
Greenpeace
Minority Shareholders Yukos
Credit Suisse
Work highlights
Counsel to Diesel Emissions Justice Foundation (Emissions Justice), which is engaged in five diesel fraud cases, against multiple car manufacturers.
Acting for Fossiel Vrij Nederland and ClientEarth against KLM in a collective action relating to KLM's greenwashing marketing statements.
Representing The Privacy Collective, funded by Innsworth Advisory, in its €10bn class action against Oracle and Salesforce, in view of its structural breaches of GDPR in the Real Time Bidding process.
With
Bas Braeken
 at the helm,
bureau Brandeis
has experience in civil and administrative EU competition litigation, and is active in merger control proceedings, both on behalf of notifying parties and complainants. The firm is also engaged in investigations by competition authorities, including dawn raids, and maintains a strong private damages litigation capacity, particularly in relation to vertical matters where claimants suffer from anti-competitive behaviour. Notably, the firm was responsible for winning a case on behalf of two EU athletes in appeal proceedings lodged by the ISU in relation to the European Commission's decision.
Other key lawyers:
Jade Versteeg; Machteld Robichon
Testimonials
'The team is very knowledgable and pragmatic.'
'Bas is the go-to guy for all our antitrust matters.'
'The bureau Brandeis team thinks ahead and actually help us with forward looking advice and suggestions. The legal documents are well legible also for a layman. They always meet the deadlines.'
'Machteld Robichon is a very well trusted and sharp lawyer and one of the best in her field of expertise. She is easy going and not afraid to take a stance.'
'They are available and nice people, and willing to think along when there is no concrete matter yet.'
'We like to work with Bas Braeken. Jade Versteegh is also great.'
Key clients
Walt Disney/ESPN
Aegon
ENGIE
Bastion Hotels
Cleary Gottlieb/Philip Morris
Prijsvrij.nl
Blendle/Cafeyn
AGU
Centraal Boekhuis
European Elite Athletes Association
Multi Tank Card
Bosch Siemens Household Appliances
TIX.nl
Dutch Travel Alliance
Netherlands Online Gambling Association
Axeco
VakantieDiscounter
VTTI
Youfone
Auto Recycling Nederland
Work highlights
Assisting two EU Athletes as third parties in the appeal lodged by the International Skating Union (ISU) with the General Court in Luxembourg against the Commission's decision prohibiting the ISU's eligibility rules.
Representing online travel company Prijsvrij in civil proceedings against tour operator Corendon.
Representing Bastion in several appeals against approvals by the European Commission of state aid granted by the Dutch government under the Covid-19 State Aid Temporary Framework.
Representing funding parties in data privacy collective action litigation is a niche specialism of
bureau Brandeis
' data protection practice.
Christiaan Alberdingk Thijm
and
Vita Zwaan
lead the practice, with the latter also head of the privacy compliance team.
Silvia van Schaik
and
Caroline de Vries
are key information and privacy law contacts in the team. A diverse range of clients, including theatres, retailers, telecoms and IT companies, seek the team's advice on GDPR compliance.
Practice head(s):
Vita Zwaan; Christiaan Alberdingk Thijm
Testimonials
'The Brandeis team has been a real business partner for us from the moment we started our company. Silvia van Schaik and her team really wanted to understand the essence of what we did and put a lot of effort in providing us with advice, documentation and support in conversation with partners. They have a personal approach and have extremely quick response times when needed.'
'Silvia van Schaik is extremely knowledgeable and can easily explain complex legal situations both verbally and in writing. She and her team are willing to go the extra mile to help us being successful.'
Key clients
Hartstichting
Pathé
Dutch Digital Agencies
Fieldlab Evenementen
NewBees
The Privacy Collective
Stichting Massaschade & Consument
bureau Brandeis >
Firm Profile
bureau Brandeis is an independent boutique law firm specialising in complex litigation and regulatory enforcement. bureau Brandeis is based in Amsterdam and Paris .
Founded in 2013, the firm has grown rapidly and has seen its client base increase. The firm's clients are national and international companies, listed entities, startups, as well as interest groups.
The firm:
handles high-profile cases, including landmark cases before the Dutch Supreme Court and the ECJ and (international) cartel damages cases
focuses on litigation and other forms of dispute resolution, and chooses not to represent Dutch government bodies, big banks and accountancy firms
works in close contact with many foreign law firms in cross border disputes and investigations
represents clients in all stages of proceedings, before courts and tribunals;
prevents disputes with its diligent compliance work
assists undertakings in investigations by and litigation against regulatory bodies like the Authority Consumers & Markets, the Netherlands Gaming Authority, the Dutch Data Protection Authority, the Dutch Authority for Financial Markets, French Competition Authority etc
is outspoken about matters of public interest and has a preference for the challenger
This gives bureau Brandeis a unique position in the Dutch market.
Main areas of practice
Class actions: The firm has unique expertise and experience in this field. bureau Brandeis has a long track record as counsel to claim vehicles and assisting funders in class actions. More than any other firm, bureau Brandeis is involved as counsel to plaintiffs in proceedings under the WAMCA, the new Dutch regime for collective redress introduced in 2020.
Currently, the firm is involved in several class actions, including in relation to the Diesel Fraud, the Truck Cartel and privacy violations.
Key clients: Truck Cartel Recovery Foundation, Diesel Emissions Justice Foundation, The Privacy Collective
Partners: Louis Berger, Frank Peters
Corporate and commercial litigation: bureau Brandeis handles corporate and insolvency law, board members' liability, hedge funds and shareholders' activism, commercial litigation, takeover disputes, internal business conflicts and compliance (i.a. corporate governance, commercial contracts).
Key clients: Chevron Corporation, Bastion Hotels, Eminence Capital, Jana Partners De Wolff Vereenigde Bedrijven, the bankruptcy trustees of Weyl Beef
Partners: Frank Peters, Louis Berger
Corporate governance: We mostly assist directors, supervisory directors and shareholders of both listed and non-listed companies in disputes concerning corporate governance.
Partners: Louis Berger, Frank Peters
(European) competition law: bureau Brandeis advises on all aspects of competition law. It also represents multinationals, SMEs and start-ups harmed by or suspected from antitrust infringements to exercise their rights before both the Dutch, French and the EU competition authorities and national and EU courts. bureau Brandeis also assists parties harmed by competition infringements in obtaining damages. bureau Brandeis is widely recognised for its expertise and track record in the field of regulatory and antitrust litigation.
Key clients: Disney, Pathé, Prijsvrij, DB Barnsdale, Dutch Travel Retail United, Fapricela, EU Athletes, Bastion Hotels, Tix, AGU, Centraal Boekhuis, Dromenjager, Innsworth, Stichting Truck Cartel Recovery.
Partners: Bas Braeken, Hans Bousie, Marc Barennes, Sarah Subrémon
Data protection and telecoms: The specialists at bureau Brandeis have many years of experience in complex compliance matters in the field of data protection and telecommunications, and as many in litigating in these areas.
Key clients: Netflix, AMS-IX, KPN/XS4ALL, NUV, eBay, Sanoma, Pearson, Lottovate, 538/Talpa Radio, AT5/RTV NH
Partners: Vita Zwaan, Christiaan Alberdingk Thijm, Machteld Robichon.
Financial services litigation: bureau Brandeis handles complex financial services litigation and other contentious regulatory matters. The team represents financial services companies and individual directors in investigations and enforcement measures of regulators such as DNB and AFM, and also provides risk management and compliance advice.
Partner: Simone Peek
Intellectual property law: Known for developing landmark case law and handling most landmark cases in the Netherlands in the field of digital copyright/IP litigation before the ECJ. The firm also has experience in reputation management, advertising law and trade name law.
Key clients: Netflix, Springer, KPN, NUV, eBay, Sanoma, Unga, Pathé, Red Bull, Marqt
Partners: Christiaan Alberdingk Thijm, Hans Bousie
Internet and technology law (intermediary and platform law): The firm has been at the root of developments in Dutch legislation in this area of expertise. The firm was involved in the foundation of Skype, has been eBay's regular Dutch attorney for years and assisted Netflix in the establishment of its European headquarters in Amsterdam.
Partner: Christiaan Alberdingk Thijm
Gaming and gambling law: Proceedings before the Netherlands Gaming Authority and licence applications. Representation in enforcement procedures by the Dutch Gaming Authority, including the recent ruling of the Council of State that the prohibition to promote games of chance does not apply to payment services.
Key clients: EGBA, Lottovate
Partner: Machteld Robichon
Media and entertainment: bureau Brandeis supports producers and distributors of film, radio, television, music and books who are active in this dynamic market. Companies who are just entering the market can also count on bureau Brandeis' pragmatic assistance. We also represent major e-commerce retailers and advise online game suppliers.
Key clients: 538/Talpa Radio, public broadcasters, Pearson, Unga, Sony Music, Spinnin Records, VBK Publishers, Pathé, Dutch Film Works
Partners: Hans Bousie, Machteld Robichon
Shareholders' activism: We assist hedge funds and other minority shareholders in creating higher shareholder value in Dutch listed companies: in close consultation with our client, by demanding attention and creating support for relevant subjects in the media and if necessary by litigating before the Enterprise Division.
Partner: Frank Peters
Staff Figures
Number of lawyers : 43
Languages
Dutch English French