Firm Profile > bureau Brandeis > Amsterdam, Netherlands
bureau Brandeis
Offices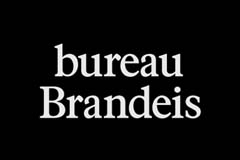 bureau Brandeis
SOPHIALAAN 8-10
1075 BR AMSTERDAM
Netherlands
bureau Brandeis > The Legal 500
Rankings
The TMT department at bureau Brandeis  is well regarded for handling high-profile and complex disputes, often with an international aspect. It has deep expertise in the areas of digital copyright and internet liability, and has been involved in various digital initiatives, including VOD platforms. The firm is also active in the entertainment and publishing industries, focusing on books, music and film. Christiaan Alberdingk Thijm is an experienced litigator and his niche area of expertise lies at the intersection between copyright enforcement and intermediary liability. Machteld Robichon and Hans Bousie are other key names.
Practice head(s):
Christiaan Alberdingk Thijm; Machteld Robichon; Hans Bousie
Testimonials
'Christiaan Alberdingk Thijm is a first-class lawyer who can capture legal issues and apply his legal reasoning in a very convincing way'.
'The team has a high level of legal knowledge, and also understands the business very well'.
'They are well informed about the most recent developments in the market, as well as relevant jurisprudence'.
'The team is easily accessible and available, and they show a pro-active attitude'.
'The team is capable and willing to explore new paths, getting the best out of a case'.
'Very to-the-point, up-to-date and easy-going people'.
'Each individual has both high level intellectual and social skills'.
'They are reliable, committed and extremely professional with a great personal touch'.            
Key clients
Netflix
KPN/XS4ALL
Sanoma
Dutch Publishers Association (NUV)
Talpa Radio
AMS-IX
public broadcasters AT5 and NH Nieuws
Music Creations Publishing B.V.
Hugo Langras (Montana Realty Company B.V.)
CarNext.com
Spinnin' Records
At boutique firm bureau Brandeis, practice co-head Vita Zwaan leads the privacy compliance team, while fellow practice co-head Christiaan Alberdingk Thijm is the key contact for contentious mandates. The group's client roster encompasses internet service providers, telecoms companies, social media platforms, retailers, entertainment sector companies and advertisement network providers; key examples include Pathé and Dutch Digital Agencies. The Dutch DPA is also another significant name.
Practice head(s):
Vita Zwaan; Christiaan Alberdingk Thijm
Key clients
Hartstichting
Pathé
Dutch Digital Agencies
Juridische Zaken
Maxlead
Frank Peters and Louis Berger at bureau Brandeis have an impressive caseload of high-profile class actions, including the diesel scandal and the Steinhoff case, typically acting for claimants. The versatile team handle a broad spectrum of matters, from climate change litigation to shareholder disputes, for example. Clients appreciate the innovative approach and deep expertise.
Practice head(s):
Frank Peters; Louis Berger
Testimonials
'The team of Brandeis is really unique. They are strong in law, but a special strength is to separate the main issue from the dust raised by the opponent. A huge and complicated story is made simple and clear. [Our case] ended in a fantastic victory. '
'I'd like to mention Louis Berger (partner) and Floor Eikelboom (senior associate), they are especially good at corporate governance and directors' liability. And also they have quite a lot experience with other jurisdictions and how to handle this complexity in a most simple and efficient way. '
'The expertise is based on extensive experience , the quality of staff is unique, one we can rely on in every specialist field of law within mass claims that we need. The firm is reliable, loyal, affordable and honest. They get things done!'
'Louis Berger understands complex serious claim issues and translates them into a feasible project; he has the unique skills to deal with various personalities, is an intelligent lawyer, knows how to handle different needs and comprehends complex and various executions of the matter at hand. Ambitious and no arrogance.'
'Excellent combination of experience and strategic lawyers who have a hands-on mentality. They are a safe pair of hands for their clients. Louis Berger is a very thorough and intelligent lawyer and very pleasant to work with. Louis is very hands on and to the point. Wesley Vader is a very smart and responsive lawyer and very motivated to help his clients.'
'The Brandeis litigation team has repeatedly shown to be very precise and fast, while flexible enough to come with non-standard solutions. Louis Berger and Floor Eikelenboom form a very high-quality litigation team in several of our cases, and both are very nice people to work with!'
'Flexibility, innovative approach, out of the box-solutions. Louis Berger, excellent listener and 'connector' , adapting to challenging circumstances, very receptive to client's demand/wishes, understands psychological processes coming with difficult negotiations in international setting with accompanying cultural differences. '
Key clients
Financial Recovery Technologies (FRT)
Stichting Truck Cartel Recovery
Disney
Stichting Hippo Mundo Charity
Jana Capital
Diesel Emissions Justice Foundation
Grant & Eisenhofer
Foundation The Privacy Collective
bureau Brandeis is particularly active in disputes in the telecoms space, with a focus on price regulation and IP rights. Machteld Robichon heads the team and is noted for his telecoms regulation expertise. Bas Braeken handles EU competition matters.
Practice head(s):
Machteld Robichon; Bas Braeken
Key clients
Talpa Radio
AMS-IX
Fiber network operator NEM, currently part of KPN
Disney (Eredivisie Media & Marketing)
RadioCorp
Youfone
Cegeka
The team at bureau Brandeis is highlighted for its abilities across copyright, especially in respect of digital publishing (including the liability of host sites), trade mark infringements, and contractual/transactional work, particularly in the media and entertainment industries. Christiaan Alberdingk Thijm attracts acclaim for his unique talent in his handling of landmark copyright cases and for his grasp of the digital landscape. He is considered a 'sharp litigator' with a deep understanding of online commerce. Hans Bousie specialises in copyright and competition law with a focus on the media and entertainment industries. Caroline de Vries, who advises on information law, copyright law, privacy, and freedom of speech, is considered 'a true talent', while Marieke Berghuis is highlighted for her depth of expertise in privacy matters.
Practice head(s):
Christiaan Alberdingk Thijm; Hans Bousie
Other key lawyers:
Testimonials
'Approachable and fast.'
'It's a great team to work with as they do understand the legal AND the business part of the problem. Quick responses on requests'.
'Christiaan Alberdinck Tijm:  a sharp litigator, very good on 'principal' cases. Marieke Berghuis: our main advocate on privacy issues. Good and thorough. Caroline de  Vries is a true talent'.
'The success of the firm's IP practice comes down to the knowledge and experience of firm founder Christiaan Alberdingk Thijm, who was one of the first 'internet lawyers' in the country. Christiaan knows how to attract interesting cases and clients, and is very visible in the media. And he is unconventional: he is strong in pursuing what interests him, and he is not afraid to move on when he thinks it is time to do something new (he's also an investor and novelist).'
'Professional, competent, experts on their legal territories'.
'Open communication with clients, hands-on mentality'.
'What makes them unique? Their unique expertise, a mix of creative litigation experience and academic depth, combined with a very approachable attitude. A joy to work with the lawyers at bureau Brandeis.'
'Christiaan Alberdingk Thijm: not sure if any lawyer in the Netherlands has a better knowledge of copyright law than he does. He has extremely good knowledge about the liability regime for internet intermediaries'
Key clients
Dutch Publishers Association
Spinnin' Records
PVH Europe (Tommy Hilfiger and Calvin Klein)
Overamstel Uitgevers
Dash Berlin
Netflix
KPN
eBay
UNGA
Pathé
Red Bull
Marqt
CarNext
bureau Brandeis regularly acts for clients in regulatory and competition litigation including merger control proceedings and competition authority investigations. Clients stem from the digital markets, telecoms, media, mobility, travel and fintech sectors; examples include Pathé, Aegon and ANP. Bas Braeken leads the department and is a specialist in regulated markets. Antitrust litigation expert Hans Bousie also contributes.
Other key lawyers:
Key clients
RadioCorp
ANP
Eredivisie Media & Marketing
Cegeka
Aegon
Centraal Boekhuis
Multi Tank card
EU Athletes
Bosch Siemens Household Appliances
Taxameter Centrale
Pathé
Prijsvrij
bureau Brandeis >
Firm Profile
bureau Brandeis is an independent boutique law firm specialising in complex litigation and regulatory enforcement. Bureau Brandeis is based in Amsterdam and Paris .
Founded in 2013, the firm has grown rapidly and has seen its client base increase. The firm's clients are national and international companies, listed entities, startups, as well as interest groups.
The firm:
handles high-profile cases, including landmark cases before the Dutch Supreme Court and the ECJ and (international) cartel damages cases;
focuses on litigation and other forms of dispute resolution, and chooses not to represent Dutch government bodies, big banks and accountancy firms;
works in close contact with many foreign law firms in cross border disputes and investigations;
represents clients in all stages of proceedings, before courts and tribunals;
prevents disputes with its diligent compliance work;
assists undertakings in investigations by and litigation against regulatory bodies like the Authority Consumers & Markets, the Netherlands Gaming Authority, the Dutch Data Protection Authority, the Dutch Authority for Financial Markets, French Competition Authority etc.
is outspoken about matters of public interest and has a preference for the challenger.
This gives bureau Brandeis a unique position in the Dutch market.
MAIN AREAS OF PRACTICE:
Class Actions:
The firm has unique expertise and experience in this field. bureau Brandeis has a long track record as counsel to claim vehicles and assisting funders in class actions. More than any other firm, bureau Brandeis is involved as counsel to plaintiffs in proceedings under the WAMCA, the new Dutch regime for collective redress introduced in 2020.
Currently, the firm is involved in several class actions, including in relation to the Diesel Fraud, the Truck Cartel and privacy violations.
Key clients: Truck Cartel Recovery Foundation, Diesel Emissions Justice Foundation, The Privacy Collective
Partners: Louis Berger, Frank Peters
Corporate and commercial litigation:
bureau Brandeis handles corporate and insolvency law, board members' liability, hedge funds and shareholders' activism, commercial litigation, takeover disputes, internal business conflicts and compliance (i.a. corporate governance, commercial contracts).
Key Clients: Chevron Corporation, Bastion Hotels, Eminence Capital, Jana Partners, De Wolff Vereenigde Bedrijven, the bankruptcy trustees of Weyl Beef
Partners: Frank Peters, Louis Berger
Corporate governance
We mostly assist directors, supervisory directors and shareholders of both listed and non-listed companies in disputes concerning corporate governance.
Partners: Louis Berger, Frank Peters
(European) Competition Law
bureau Brandeis advises on all aspects of competition law. It also represents multinationals, SMEs and start-ups harmed by or suspected from antitrust infringements to exercise their rights before both the Dutch, French and the EU competition authorities and national and EU courts. bureau Brandeis also assists parties harmed by competition infringements in obtaining damages. bureau Brandeis is widely recognised for its expertise and track record in the field of regulatory and antitrust litigation.
Key clients: Disney, Pathé, Prijsvrij, DB Barnsdale, Dutch Travel Retail United, Fapricela, EU Athletes, Bastion Hotels, Tix, AGU, Centraal Boekhuis, Dromenjager, Innsworth, Stichting Truck Cartel Recovery.
Partners: Bas Braeken, Hans Bousie, Marc Barennes, Sarah Subrémon
Data Protection and Telecom:
The specialists at bureau Brandeis have many years of experience in complex compliance matters in the field of data protection and telecommunications, and as many in litigating in these areas.
Key Clients: Netflix, AMS-IX, KPN/XS4ALL, NUV, eBay, Sanoma, Pearson, Lottovate, 538/Talpa Radio, AT5/RTV NH
Partners: Christiaan Alberdingk Thijm, Machteld Robichon. Key Attorney: Vita Zwaan
Financial services litigation
bureau Brandeis handles complex financial services litigation and other contentious regulatory matters. The team represents financial services companies and individual directors in investigations and enforcement measures of regulators such as DNB and AFM, and also provides risk management and compliance advice.
Partner: Simone Peek
Intellectual property law:
Known for developing landmark case law and handling most landmark cases in the Netherlands in the field of digital copyright/IP litigation before the ECJ. The firm also has experience in reputation management, advertising law and trade name law.
Key Clients: Netflix, Springer, KPN, NUV, eBay, Sanoma, Unga, Pathé, Red Bull, Marqt
Partners: Christiaan Alberdingk Thijm, Hans Bousie
Internet and technology law (intermediary and platform law):
The firm has been at the root of developments in Dutch legislation in this area of expertise. The firm was involved in the foundation of Skype, has been eBay's regular Dutch attorney for years and assisted Netflix in the establishment of its European headquarters in Amsterdam.
Partner: Christiaan Alberdingk Thijm
Gaming and gambling law:
Proceedings before the Netherlands Gaming Authority and licence applications. Representation in enforcement procedures by the Dutch Gaming Authority, including the recent ruling of the Council of State that the prohibition to promote games of chance does not apply to payment services.
Key clients: EGBA, Lottovate
Partner: Machteld Robichon
Media and Entertainment:
bureau Brandeis supports producers and distributors of film, radio, television, music and books who are active in this dynamic market. Companies who are just entering the market can also count on bureau Brandeis' pragmatic assistance. We also represent major e-commerce retailers and advise online game suppliers.
Key Clients: 538/Talpa Radio, public broadcasters, Pearson, Unga, Sony Music, Spinnin Records, VBK Publishers, Pathé, Dutch Film Works
Partners: Hans Bousie, Machteld Robichon
Shareholders' activism:
We assist hedge funds and other minority shareholders in creating higher shareholder value in Dutch listed companies: in close consultation with our client, by demanding attention and creating support for relevant subjects in the media and if necessary by litigating before the Enterprise Division.
Partner: Frank Peters
Staff Figures
Number of lawyers : 37
Languages
Dutch English French