Firm Profile > bureau Brandeis > Amsterdam, Netherlands
bureau Brandeis
Offices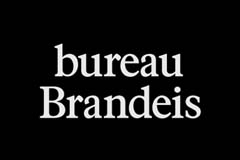 bureau Brandeis
SOPHIALAAN 8-10
1075 BR AMSTERDAM
Netherlands
bureau Brandeis > The Legal 500
Rankings
bureau Brandeis >
Firm Profile
The firm
bureau Brandeis is a Dutch independent boutique law firm, specialising in complex litigation. Since the firm was established in 2013, it has rapidly acquired a major position and grown to 23 attorneys. Not only is the team growing, bureau Brandeis is also handling an increasing number of clientele in high-profile cases, including landmark cases before the ECJ.
The firm represents clients in all stages of proceedings, before courts and tribunals. The firm prevents disputes with its diligent compliance work and offers consulting services on government and public affairs.
The firm's clients are companies, both national and international, both listed companies and start ups, and also interest groups.
The firm focuses on litigation and other forms of dispute resolution, and chooses not to represent Dutch government bodies, big banks and accountancy firms. This gives bureau Brandeis a unique position in the market. The firm has a preference for the challenger.
Areas of practice
Litigation is the firm's priority, with a focus on:
Corporate litigation: as leading specialists in their field of expertise the firm's lawyers have been engaged in many corporate disputes, among others in high-profile shareholder disputes and contribute regularly to new case law. The track record of the firm's lawyers includes shareholder disputes, directors liability, hedge funds and shareholders' activism. The firm assists medium-sized and large companies and their shareholders and directors.
Commercial litigation: bureau Brandeis is renowned for its strong commercial litigation practice. This practice includes disputes between contracting parties, takeover disputes, multinational cross border disputes, investor state disputes, liability of professionals, disputes against banks and other financial institutions. For their expertise in insolvency cases bureau Brandeis is regularly engaged by creditors and former investors but also bankruptcy trustees in complex disputes.
Antitrust: In cartel damages cases bureau Brandeis combines its expertise in competition law and liability litigation, built up in the last 20 years. bureau Brandeis is involved in high-profile cases, such as the aircargo case and the truck cartel case.
Intellectual property: known for developing landmark case law and handling most landmark cases in the Netherlands in the field of digital copyright/IP litigation. The firm also has experience in reputation management, advertising law and trade name law.
Internet and technology (intermediary and platform law): the firm has been at the root of developments in legislation on this area of expertise. No Dutch firm can rival the court experience in internet and technology. The firm was involved in the foundation of Skype, has been eBay's regular Dutch attorney for years and assisted Netflix in the establishment of its European headquarters in Amsterdam. From the birth of the commercial internet, bureau Brandeis' attorneys have litigated in high-profile cases.
Privacy and telecoms: the firm advises companies and organisations about privacy and telecommunications and supports them during investigations and in regulatory enforcement procedures. At bureau Brandeis we have many years of experience in complex compliance matters in the field of data protection and telecommunications, and as many in litigating in these areas.
Administrative: bureau Brandeis handles objection procedures and (higher) appeal procedures in administrative courts. The firm also provides representation in monitoring and enforcement procedures by regulatory authorities such as the Media Authority, the Consumer and Market Authority, the Data Protection Authority and the Dutch Gaming Authority.
Gaming and gambling: In addition to advice on regulations and iGaming license applications, the firm represents clients in procedures by the Dutch Gaming Authority.
Supreme court litigation: the firm's Supreme Court litigation practice covers a broad range of civil law, including contract law, liability law, corporate law, privacy/media/telecoms, intellectual property, financing, sureties and insolvency law.
Main Contacts
| Department | Name | Email | Telephone |
| --- | --- | --- | --- |
| Commercial litigation | Louis Berger | | |
| Commercial litigation | Frank Peters | | |
| Commercial litigation | Hans Bousie | | |
| Corporate litigation | Louis Berger | | |
| Corporate litigation | Frank Peters | | |
| Privacy/telecoms | Christiaan Alberdingk Thijm | | |
| Privacy/telecoms | Vita Zwaan | | |
| Privacy/telecoms | Machteld Robichon | | |
| Administrative | Machteld Robichon | | |
| European and antitrust | Hans Bousie | | |
| European and antitrust | Louis Berger | | |
| Intellectual property | Christiaan Alberdingk Thijm | | |
| Intellectual property | Hans Bousie | | |
| Regulated markets, gaming | Machteld Robichon | | |
| Media and entertainment | Hans Bousie | | |
| Media and entertainment | Machteld Robichon | | |
| Companies | Louis Berger | | |
| Companies | Frank Peters | | |
| Shareholders activism | Frank Peters | | |
| Internet and technology | Christiaan Alberdingk Thijm | | |
| Insolvency law | Louis Berger | | |
| Supreme Court litigation | Jozua van der Beek | | |
| Class actions | Jozua van der Beek | | |
| Class actions | Frank Peters | | |
| International arbitration | Louis Berger | | |
| International arbitration | Jozua van der Beek | | |
| Compliance | Machteld Robichon | | |
| Compliance | Vita Zwaan | | |
| Compliance | Hans Bousie | | |
| Public affairs | Christiaan Alberdingk Thijm | | |
| Public affairs | Machteld Robichon | | |
| Corporate governance | Louis Berger | | |
| Corporate governance | Frank Peters | | |
Staff Figures
Number of lawyers : 23
Languages
Dutch English French