GSK Stockmann > Munich, Germany > Firm Profile
GSK Stockmann
Offices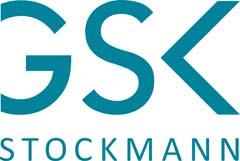 GSK Stockmann
KARL-SCHARNAGL-RING 8
80539 MÜNCHEN
Germany
GSK Stockmann > The Legal 500
Rankings
GSK Stockmann
's advice covers the entire value chain of construction plans and projects. A dual focus is placed on urban developments, smart cities and housing developments on the one hand and private construction law on the other. Plant construction in the energy sector, including infrastructure, constitute another mainstay, where the team is regularly instructed by industrial companies regarding the transformation to more sustainable production methods, among others. Practice head
Jan Kehrberg
specialises in project developments as well as construction, construction contract and public procurement law. Public law specialist
Kerstin von Staa
is another key contact and is particularly experienced in supporting approval procedures, including clients' representation before administrative courts. In January 2022,
Frederic Jürgens
joined from
MELCHERS Rechtsanwälte Partnerschaftsgesellschaft mbB
; he is experienced in construction and architectural law.
GSK Stockmann
assists with M&A deals in the real estate, finance, energy and healthcare sectors and is also active in joint venture formation. In addition, the practice often advises on exit deals in the venture capital sector and oversees IPOs and sales. M&A and venture capital expert
Markus Soehnchen
heads the practice which also includes real estate transaction specialist
Michael Stobbe
and
Andreas Bauer
, who focuses on investor and financing advice. Transaction lawyer
Jens Rügenhagen
represents clients in in- and out-of-court proceedings and was appointed equity partner in January 2022.
GSK Stockmann
's strong team advises on energy and transport infrastructure planning, with
Andreas Geiger
's expertise being particularly noteworthy here, as well as on urban development projects, for which
Wolfgang Wuerfel
is the key contact. Furthermore, the practice is well versed in planning law matters in logistics, tourism and retail and often cooperates with the firm's real estate experts for real estate project developments and transactions.
Jan Hennig
focuses on commercial project development and has particular experience in the retail and logistics asset classes.
GSK Stockmann
routinely advises asset managers, project developers and institutional investors on (portfolio) transactions, including share and asset deals, asset management issues and real estate financing, where the clients also benefit from the close cooperation with the Luxembourg office. This expertise is regularly requested in connection with investments in the German real estate market made via investment vehicles structured in Luxembourg. The team's transactional capacities were strengthened with
Martin Prothmann
(previously at
CMS
) in January 2022 and the partner appointment of
Maritheres Palichleb
in March 2022; This is complemented by capacities at the interface between corporate and real estate law, such as the reshaping of joint ventures into forward share deals. The practice is led by
Dirk Brückner
(advice on share deals and real estate joint ventures) and
Philip Huperz
(industry expertise in the healthcare and micro-living sector), who both are experienced in transactions and investments; the latter recently replaced
Rainer Werum
(regulatory issues pertaining to open-ended real estate funds) as co-head; he remains on the team.
GSK Stockmann
offers combined regulatory and tax expertise, which is also evident at practice head level:
Robert Kramer
covers regulatory and investment law matters – including the establishment and registration of capital management companies as well as the launch and structuring of funds -, while
Petra Eckl
is well versed in tax-optimised fund structuring. This expertise is also utilised in transactions and, most recently, particularly in connection with ESG compliance-related issues and extends across various asset classes. Advising players from the real estate sector is a traditional strength of the team, other sectors include private equity, venture capital, renewable energies and private debt.  The client base consists of investors, capital management companies and asset managers, which are frequently advised in cooperation with the Luxembourg office.
GSK Stockmann
's competition expertise is primarily drawn upon by players from the catering, mobility, aviation and finance sectors, which the team frequently advises on relevant IT- and data protection-related matters (including regulatory issues); this also reflects in the group's advice to payment service providers and PE houses on blockchain technology as well as on the AI-related technological linking of texts. The practice further deals with counterfeiting, misleading behavior and illegal advertising claims; this expertise is also applied in contentious proceedings, with the representation of Tesla against the central competition office being of particular note.
Katy Ritzmann
predominantly advises on advertising, trade mark and license agreement law, while practice head
Jörg Kahler
assists with IT and data protection law as well as with trade secret protection.
For
GSK Stockmann
, the municipal consulting practice represents its mainstay, but the team also assists state and federal institutions as well as national and international companies from a variety of sectors with regulatory, licensing and permitting issues and related disputes. The practice further prepares constitutional expert opinions and is jointly headed by the Berlin-based
Jan Hennig
, who is active in legislative processes and advises various authorities, and
Wolfgang Würfel
in Munich, who provides comprehensive support to the public sector related to their entrepreneurial activities.
GSK Stockmann
's procurement law team works for both the public sector and companies and is particularly active in construction and real estate projects, while cooperating closely with other practice groups. Awarding procedures in the IT, healthcare and transport sectors also contribute to group's case load.
Jenny Mehlitz
and
Friedrich Ludwig Hausmann
have expertise in advising on the award of construction, supply and service contracts and also represent clients in review proceedings if necessary.
Sören Wolkenhauer
made partner in January 2022 and
Arne Gniechwitz
advises on public procurement as well as on state aid law.
GSK Stockmann
frequently advises on digital and innovative financial products, including BaFin licensing procedures and cooperation agreements. The Munich-based team regularly cooperates with the firm's Luxembourg location headed by
Andreas Heinzmann
 when assisting with the structuring of new financing platforms and investment matters. In Germany,
Robert Kramer
is a key contact for funds matters and transactions, while
Timo Patrick Bernau
covers the fintech intersection. Kramer and Bernau jointly head the team, which also advises on compliance, ESG as well as institutional remuneration issues.
GSK Stockmann
impresses with regulatory expertise and advises on the launch of e-money-based products and digitised financing and investment platforms as well as cooperation agreements. Both
Tobias Riethmüller
and practice head
Timo Bernau
regularly take the lead here. The team also assists with financing rounds as well as interfacing data protection and corporate law matters.
GSK Stockmann
's team combines experience in real estate with expertise in acquisition and project development financing as well as interfacing investment law issues, where it acts for both banks and investors. The two practice heads
Stefan Koser
and
Alma Franke
boast similiar competencies as well as
Mechtild-Maria Siebke
, who made local partner in January 2022; she specialises in syndicated financing, financing-related building lease arrangements and the asset class hotel.
In addition to the healthcare and energy sectors,
GSK Stockmann
has a special focus on companies in the financial services and real estate sectors which the team advises on compliance and corporate governance issues, transactions and restructuring as well as corporate and executive bodies disputes. Thus, practice head
Markus Soehnchen
advises banks, venture capital and private equity funds as well as fintech companies on the design and structuring of new funds and M&A transactions as well as contracts.
Michael Stobbe
specializes in joint ventures and is also well versed in stock corporation and LLC law. Andreas Bauer left the firm in December 2022 to become self-employed.
GSK Stockmann
regularly advises on the construction, operation and acquisition of wind farms, including potential contentious matters. Another focus is on regulatory advice, frequently in connection with the municipal power and electricity supply sector. The team covers various interfacing matters, above all planning, environmental and real estate law; the latter is regularly utilised in the context of sustainable Smart City and district developments.
Stefan Geiger
(energy law, public construction and planning law, environmental law) and
Sören Wolkenhauer
(decentralised power supply) jointly head the practice.
The
GSK Stockmann
team, led by practice heads
Markus Soehnchen
(corporate and M&A) and
Maritheres Palichleb
(real estate investments and transactions) focuses on advising national and international institutional investors on care property transactions as well as VC investments in start-ups in the healthcare, biotechnology and medical technology sectors. This is complemented by expertise in compliance matters, which was further strengthened in January 2022 with the appointment of
Kristina Marx
(project work) and
Nicole Deparade
(employment law) to local partners.
GSK Stockmann
recently added new clients to its roster, which primarily stem from the technology sector (crypto, fintech, insuretech, proptech), which is not least due to the close cooperation with the office in Luxembourg. In addition to technology, the practice, headed by
Katy Ritzmann
and
Thomas Derlin
, also advises clients from the mobility sector, including numerous investors and start-ups. In December 2021, fund and PE expert
Marcel Bartnik
joined
Bonn & Schmitt
, whereas tax law specialist
Heiko Stoll
joined
Bryan Cave Leighton Paisner
.
GSK Stockmann
scores with a combination of of state aid and public law know-how and regularly advises housing associations, schools and seaport infrastructure companies, the latter particularly by
Arne Gniechwitz
, on the financing of public infrastructure with a focus on the transport, education and social housing sectors. Assistance to the public sector and its companies with procurement, project planning and financing is another practice mainstay, which primarily represents
Wolfgang Wuerfel
's focus.
GSK Stockmann
routinely advises on compliance management systems, risk analyses, health checks and business partner due diligences. The practice recently assisted with compliance due diligences in the transactional space as well as supply chain due diligence. The team primarily acts on behalf of medium-sized companies and is well versed in money laundering prevention. Practice head
Eric Mayer
specialises in anti-corruption and industrial compliance.
GSK Stockmann
's internationally-oriented IT and data protection team around
Jörg Kahler
 and
Katy Ritzmann
 primarily assists clients from the mobility, aviation and finance sectors and advises on technology-related transactions and data protection compliance, while also representing clients in contentious disputes. Data processing and blockchain were among the recent growth topics.
GSK Stockmann
's insolvency law advice focuses on the interface to real estate and funds and centers on the sectors hotel, retail and fashion. Accordingly, demands for rent supplements and rent reductions from insolvency administrators were particularly prominent topics in the course of the Covid-19 crisis. The team also has expertise at the interface with banking and supervisory law, thus increasingly advising on fund liquidation and bank insolvency law;
Okko Hendrik Behrends
is a key contact here. Practice group heads
Andreas Dimmling
 and
Raoul Kreide
cover distressed M&A transactions, fund restructuring as well as commercial and private tenant insolvencies, among others.
Due to its firm-wide focus on the real estate sector,
GSK Stockmann
is ideally positioned for corresponding tax advice but also possesses expertise in assisting with transactions; thus, the team advises its client base, primarily consisting of companies, real estate investors and financial services providers, on transaction taxes, tax compliance, conversions, succession issues, green tax and fund structuring. In the latter area, as well as on matters of cross-border financial taxes, the team frequently cooperates with the Luxembourg office
and demonstrates further know-how in tax disputes and tax audits. The practice is headed by
Petra Eckl
in Frankfurt and
Dirk Koch
in Munich, both of whom have extensive experience in tax advice on real estate transactions.
Heiko Stoll
(tax optimization of funds and investments) joined
Bryan Cave Leighton Paisner
in early 2022.
GSK Stockmann >
Firm Profile
GSK Stockmann is a leading independent European corporate law firm with over 250 professionals across our offices in Germany, Luxembourg and the UK.
GSK Stockmann is the law firm of choice for Real Estate and Financial Services. In addition, we have deep-rooted expertise in key sectors including Funds, Capital Markets, Public, Mobility, Energy and Healthcare.
With wide-ranging expertise including M&A, private equity & venture capital, dispute resolution, tax, compliance, restructuring, IP & IT, data protection, antitrust and employment law, our dedicated teams have the experience to find the right solution for our clients business needs.
For international transactions and projects, we work together with selected reputable law firms abroad.
Our advice combines an economic focus with entrepreneurial foresight. That is what is behind: Your perspective.
More about us:
Main Contacts
| Department | Name | Email | Telephone |
| --- | --- | --- | --- |
| Financial Services; Investment Funds; Capital Markets | Dr. Timo Bernau | timo.bernau@gsk.de | +49 89 288174-662 |
| Corporate/M&A; Real Estate; Funds | Dr. Dirk Brückner | dirk.brueckner@gsk.de | +49 89 288174-71 |
| Real Estate Investments; Capital Markets; Funds; Tax | Dr. Petra Eckl | petra.eckl@gsk.de | +49 69 710003-0 |
| Energy; Public Law/Regulatory; Real Estate Projects | Dr. Stefan Geiger | stefan.geiger@gsk.de | +49 40 369703-37 |
| Public Law/Regulatory; Procurement/State Aid | Dr. Arne Gniechwitz | arne.gniechwitz@gsk.de | +49 40 369703-0 |
| Capital Markets; Banking & Finance | Andreas Heinzmann | andreas.heinzmann@gsk-lux.com | +352 271802-30 |
| Real Estate; Public Law/Regulatory; Project Development | Dr. Jan Hennig | jan.hennig@gsk.de | +49 30 203907-81 |
| Healthcare; Real Estate; Project Development | Dr. Philip Huperz | philip.huperz@gsk.de | +49 30 203907-29 |
| Energy; Mobility; Compliance; Dispute Resultion; Real Estate | Dr. Justus Jansen | justus.jansen@gsk.de | +49 40 369703-62 |
| Financial Services; Mobility; Capital Markets; Data Protection | Dr. Jörg Kahler | joerg.kahler@gsk.de | +49 30 203907-0 |
| Real Estate; Public Law/Regulatory; Project Development | Prof. Dr. Jan Kehrberg | jan.kehrberg@gsk.de | +49 30 203907-123 |
| Financial Services; Investment Funds; Financial Regulation; Energy | Robert Kramer | robert.kramer@gsk.de | +49 89 288174-662 |
| Commercial; Corporate/M&A and Private Equity; Healthcare | Dr. Markus Söhnchen | markus.soehnchen@gsk.de | +49 69 710003-0 |
| Public Law/Regulatory; Real Estate; Energy; Infrastructure Planning | Dr. Wolfgang Würfel | wolfgang.wuerfel@gsk.de | +49 89 288174-0 |
| Healthcare; Real Estate Investments; Real Estate Projects | Dr. Maritheres Palichleb, LL.M. | maritheres.palichleb@gsk.de | +49 69 710003-0 |
Staff Figures
Number of lawyers Germany and Luxembourg : >200
Languages
Bulgarian Chinese Dutch English Finnish French German Greek Hebrew Italian Luxembourgish Norwegian Polish Portuguese Russian Somali Spanish Turkish Ukrainian
Other
Other offices : Berlin Other offices : Frankfurt Other offices : Munich Other offices : Hamburg Other offices : Heidelberg Other offices : Luxembourg Other offices : London
Press Releases
6th September 2023
The law firm assisted Hamburg-based Sonar Real Estate GmbH in acquiring a mixed-use building complex in Stuttgart-Vaihingen.
6th June 2023
GSK Stockmann advised Munich-based Isar Klinik Immobilien GmbH on the land division and sale of an office property in the centre of Munich to CDC Investissement Immobilier and the FOM Real Estate Group.
6th June 2023
A GSK Stockmann team led by Michael Jani provided
comprehensive advice on real estate, tax, investment and insurance law to the Hamburg-based investment and asset manager FONDSGRUND Investment in connection with the acquisition of the "Netzwerk" office property in Regensburg for HIH Invest Real Estate and a club of German institutional investors.
6th June 2023
GSK Stockmann advised G. Pohl-Boskamp GmbH & Co. KG based in Hohenlockstedt in Schleswig-Holstein on the acquisition of Duisburg-based mynoise GmbH. The acquisition allows Pohl-Boskamp to expand its business in the field of digital health applications and protects the future of the Kalmeda® tinnitus app, which was developed by mynoise.
6th June 2023
Evonik is selling its German production plant in Lülsdorf and the associated cyanuric chloride business in nearby Wesseling to the International Chemical Investors Group (ICIG).
6th June 2023
DLE's logistics fund has received EUR 100 million in financing from Landesbank Baden-Württemberg (LBBW) for a logistics real estate portfolio containing properties located across Germany. The portfolio has an occupancy rate of almost 100%. The loan has a five-year term.
28th March 2023
GSK Stockmann advised IMAXXAM Asset Management GmbH on the acquisition of a portfolio of eight office buildings valued at approximately EUR 180 million.
7th March 2023
GSK Stockmann has been advising the State of Mecklenburg-Western Pomerania on the planning procedure under German energy law with the Stralsund Mining Authority for the construction and operation of the sea and land-based sections of the "Ostsee LNG" project, including the pig receiving station for keeping the pipeline as well as the Baltic Sea connection pipeline clean.
16th February 2023
GSK Stockmann advised Siemens AG on the legal structuring and issuance of a crypto securities bond under the German Electronic Securities Act (eWpG) with a volume of EUR 60 million. This is the first issuance of a crypto security by a DAX 40 company in the million euro range.
15th February 2023
GSK Stockmann provided comprehensive advice to DKW Deutsche Kapitalwert AG on the sale of more than 11,000 sqm of land in Poing near Munich to Palfinger AG.
16th September 2022
As part of its continued international strategy, GSK Stockmann announces the opening of an office in London, one of the world's leading business and financial centres, creating new opportunities to strengthen the firm's capabilities and international footprint.
22nd March 2022
GSK Stockmann hat die Real I.S. AG mit Sitz in München beim Kauf des Frankfurter Bürogebäudes Marienbogen vom Immobilienkonzern Hines umfassend beraten.
Legal Briefings
Healthcare real estate investments in Germany – opportunities and challenges

The German real estate market continues to be a strong focus for (international) investors. According to CBRE, a transaction volume of around €111bn was achieved in the real estate investment market in 2021, which corresponds to an 40% increase compared to the previous year. International investors accounted for a market share of around 32%.