Firm Profile > AYR – Amar Reiter Jeanne Shochatovitch & Co > Bnei Brak, Israel
AYR – Amar Reiter Jeanne Shochatovitch & Co
Offices

AYR – Amar Reiter Jeanne Shochatovitch & Co
CHAMPION TOWER, FLOORS 28, 39-40
30 SHESHET HAYAMIM RD
BNEI BRAK 5120261
Israel
AYR – Amar Reiter Jeanne Shochatovitch & Co > The Legal 500
Rankings
AYR – Amar Reiter Jeanne Shochatovitch & Co >
Firm Profile
In Israel's competitive legal market, AYR – Amar Reiter Jeanne Shochatovitch & Co – is not just another firm.
AYR was formed with the clear objective of developing big firm legal services without a big firm attitude. AYR's founding principles have served the firm well, and it remains committed to them as it continued to grow to become a top-20 firm with the fastest organic growth rate.
The firm is ranked as a leading law firm in all major local and international directories, including Chambers and Partners, The Legal 500, IFLR1000, Dun's 100 and BDi Code. Several firm lawyers are dual-qualified in Israel and the US or England and Wales, enabling the firm to conduct business in English and across legal systems with ease and proficiency.
Clients include international and domestic companies in technology, telecommunications, real-estate, retail, media, transportation, high-tech and venture capital, finance and insurance, many of which are leaders of their respective fields.
Our clients are entrepreneurial and sophisticated, and we build our practice with excellence, drive, creativity, resourcefulness, flexibility, diversity and informality to best serve their needs, match their energy, and keep them as clients over the long term. We achieve this by being that rare thing: lawyers who enjoy their work.
Departments and practice areas
Litigation and dispute resolution: Our firm's litigation department represents clients in complex litigation and arbitration, mediation and administrative proceedings. Our litigation team is the leaders in Israel and has demonstrated legal creativity in the strategy management of each case leading to the achievement of the desired results for our clients.
The department has vast experience in complex disputes, including shareholder disputes and derivative law suits, contractual and real estate disputes, and administrative petitions, including to the High Court of Justice. Our international litigation team has considerable experience in representing foreign clients before the various courts in Israel and in coordinating their litigation activities in multi-jurisdictional disputes.
Class actions: Our class action department is placed at the top of professional rankings in Israel and abroad. Quite uniquely, the practice undertakes only class-action defense cases, giving the team an unusually extensive experience in this field. Clients are naturally high-profile domestic and international corporations.
In the last few years, the team has led the defense of some of the largest class action proceedings in Israel, and has taken a significant part in the establishment of precedential rulings.
Real estate: Our real estate department has established itself as one of the most significant in Israel, representing leading companies in the Israeli market. The real estate department deals with some of the largest and most complex transactions in Israel, including residential projects of thousands of housing units, large commercial projects and complex project financing transactions.
Team lawyers have thorough knowledge of the law and practice of real-estate transactions. Lawyers handle all aspects of transactions, including financing, taxation, and registration at local and national governmental levels.
Commercial and corporate law: The commercial and corporate department represents a wide range of clients, including domestic and international companies, private and public corporations, and entrepreneurs, in all aspects of their ongoing business and commercial activities, including in matters of corporate governance, corporate law, company formation , tenders and other procurement procedures, multinational transactions such as share purchase and asset purchase agreements, distribution and franchise agreements, various services agreements, licensing and JV agreements and many more.
Project and corporate financing: Our fast-growing project and corporate financing practice is a significant player which has been noted and recommended by professional ranking institutions in Israel and around the world. The firm's financing team represents both borrowers and lenders in project and corporate financing transactions, mainly in real-estate, infrastructure and transportation.
Hi-tech, technological incubators, accelerators and venture capital: Our hi-tech team has vast experience and thorough knowledge in the structuring and handling of complex hi-tech transactions. The team represents Israeli and international clients, including early stage technology companies, institutional and private investors, and start-up incubators and accelerators active in communications, media, mobility, cyber-security and bio-tech. The team advises clients throughout all stages of development, from the early phases of inception, through the establishment and protection of intellectual property rights, investment rounds (starting from the "seed" investment), the ongoing operation of the business and the various engagements with customers, suppliers, agents, service providers etc., until the final sale or IPO of the company.
Mergers and acquisitions (M&A): The M&A team has extensive experience and advises a wide range of purchasers and sellers in local and international M&A transactions. The team provides comprehensive assistance regarding all aspects of the M&A transaction, including taxation and antitrust.
Capital market and securities: The capital market and securities team provides legal guidance to issuing companies, underwriters and investors, both in Israel and abroad, regarding all aspects of the securities law and corporate law, and in a wide range of transactions. The team provides a full service in connection with issuances of debt and equity securities, in Israel and abroad.
Privacy, data security and cyber: Our firm's privacy, data security and cyber team is one of Israel's strongest and most active, advising on Israeli and EU privacy laws including on such matters as cross-border data transfers, cloud computing, use of Big Data and Artificial Intelligence in the telecoms, media, insurance, financial, transportation and other industries, data ethics, and general and sectoral data security and cyber defense compliance requirements.
Technical understanding and many years of working with clients the technology sector and in highly-regulated industries and their service providers underpins the work of the practice, which has a strong working relationship with the various regulators.
Communications: The communications practice serves a remarkable roster of telecoms and media clients. The wide range of media and telecoms clients gives the practice an edge in negotiating royalty agreements and an in-depth knowledge of regulatory and commercial matters, including production, transmission and licensing agreements. We advise on such complex matters as ISP liability for content piracy, filtering and classification of content, libel and freedom of expression, network neutrality, compliance with environmental radiation standards, infrastructure sharing, VoIP, privacy and data security, and lawful intercept.
Intellectual property: Our intellectual property expertise is backed by a solid technical understanding of software and telecoms, which underpins the IP services which we provide to clients such as large software multinationals, telecommunications operators, television and radio broadcasters, new media providers, start-ups, and retail giants.
The practice relies on substantial competition law experience to counsel clients on the antitrust implications of various provisions in copyright, trademark, trade secret and know-how licensing arrangements. The team also has unique collective rights licensing expertise.
Competition and antitrust: The competition and antitrust practice is characterized not only by deep familiarity with Israeli and international law, but also by the deep understanding of client activities and the business environment in which clients operate. The team is uniquely experienced in advising technology-related markets involving antitrust and intellectual property.
Insolvency and corporate recovery: The firm's insolvency team has many years of experience in liquidation and receivership of companies, as well as rehabilitation of distressed companies. The team acts as administrator of corporations in liquidation and receivership, formulates rehabilitation plans and creditor arrangements for the companies and also represents creditors and officers of the companies as well as investors in insolvency proceedings and realization of assets.
Labor law: The firm's labor law department specializes in representing local and international employers in private and public sectors, including educational institutions, hi-tech companies, communication companies, industrial companies and employee committees in all fields of labor law – private and collective. The department has extensive experience in managing complex cases and disputes as well as collective disputes.
Urban renewal : Our urban renewal team is known for its availability and personal attention, along with a broad understanding of the complexities of all aspects of urban renewal projects. The team represents some of the largest and best-known urban renewal actors as well as residents. We advise on all stages of projects, from initial offers through choosing contractors, developers, and advisers, to obtaining construction permits, financing, and mitigating tax exposure, to delivery and registration of title.
Planning and construction: The planning and construction department handles planning and licensing procedures for infrastructure, residential and commercial projects. The team has extensive experience in accompanying licensing processes throughout the country, as well as handling Land Betterment Tax aspects and consequences. The team represents a variety of public and private clients, including the National Planning and Construction Council, District Committees, Local Committees and Appeal Committees. It also handles litigation cases in Administrative Courts and in the High Court of Justice. Team lawyers take an active part in the legislative processes in the field of planning and construction.
Municipal taxation: The municipal taxation team accompanies dozens of taxpayers in procedures meant to reduce municipal tax rates and development levies. The team represents large-scale companies and other entities in complex disputes regarding charges issued by municipal authorities, as well as other compulsory payments charged at the local government level.
White-collar crime: The white-collar crime department deals with a range of White-Collar offenses, mainly relating to government corruption, tax, securities, antitrust, and money laundering. The department provides clients with cross-border legal services, combining civil, criminal and administrative aspects. The team is well experienced in working with the enforcement and prosecution agencies and in managing complex criminal financial cases including the representation of the clients in the courts and in seizure and forfeiture of property procedures.
Sports law: Our sports law department is unique among Israel's major law firms. The department accompanies major sport teams in Israel and throughout the world. The team has extensive experience in providing legal counsel to athletes, football clubs and agents, both in local and international large-scale transactions, as well as in the representation of its clients in various legal proceedings, including local and international arbitrations.
Main Contacts
| Department | Name | Email | Telephone |
| --- | --- | --- | --- |
| Class actions | Yaron Reitar | | |
| Commercial litigation | Ram Jeanne | | |
| Competition/antitrust | Eyal Roy Sage | | |
| Construction and planning | Amir Amar | | |
| Construction and planning | Yacov Cohen | | |
| Corporate and finance | Yoav Caspi | | |
| M&A | Yoav Caspi | | |
| IP, IT and privacy | Eyal Roy Sage | | |
| Infrastructure | Yacov Cohen | | |
| Labour and employment | Helit Simchoni | | |
| Real estate | Amir Amar | | |
| Real estate | Omer Gadish | | |
| Sports law | Ehud Shochatovitch | | |
| Telecom and media | Eyal Roy Sage | | |
| White Collar Crime | Sharon Kohane | | |
| Insolvency and Restructuring | Amit Lederman | | |
| Hi-Tech, Accelerators and Venture Capital | Daniel Chinn | | |
| | | | |
Lawyer Profiles
| Photo | Name | Position | Profile |
| --- | --- | --- | --- |
| | Mr Amir Amar | During his extensive legal career, Amir has been involved in many legal… | View Profile |
| | Mr Yaron Reiter | Yaron co-ordinates the firm's litigation practice, including its significant involvement in international… | View Profile |
| | Mr Eyal Roy Sage | Eyal's practice concentrates in competition law, technology, media and telecommunications law, intellectual… | View Profile |
Staff Figures
Number of lawyers : 115 Number of Partners : 32 Number of Practice Areas : 21 Year of Establishement : 2010
Languages
Arabic Dutch English French German Hebrew Russian
Client Testimonials
TMT:
TESTIMONIAL: "They are professional, responsive and original. They work very well as a team, they are coordinated… I am very happy working with them."
TESTIMONIAL: "The best for media work"
---
IP:
TESTIMONIAL: "Very experienced team with a wide coverage of disciplines and excellent availability."
---
Antitrust/ Competition:
TESTIMONIAL: "They are very professional, smart and sharp. They understand all of our business and truly know our goals."
---
Corporate Law:
TESTIMONIAL: "The team is familiar with all relevant aspects of corporate law, and hence guarantees a full response to any issue."
TESTIMONIAL: "A professional law firm with a brigade of excellent lawyers."
---
Dispute Resolution:
TESTIMONIAL: "All the lawyers who gave me service were excellent. Patient, sensitive and above all, strive for excellence."
TESTIMONIAL: "Professionalism and expertise in the applicable legal fields and short response time."
---
Class Actions:
TESTIMONIAL: "The team is very knowledgeable and professional. They quickly research and identify our legal arguments' weaknesses and advise how to overcome them."
---
Real Estate:
TESTIMONIAL: "The partners in the real estate department are always available for every request and need."
TESTIMONIAL: "AYR has a significant presence in the market for all its business areas."
TESTIMONIAL: "The people are very nice and very service-oriented, and always get back to us quickly. We are very satisfied."
International Capabilities
Leading Law Firm: As one of Israel's top law firms, AYR is a leading expert in the international law arena with years of extensive and valuable experience, providing legal services to local and foreign businessmen, senior officials, public and private corporations, global entities, investment funds, start-ups, hi-tech and industrial companies, etc.
One Stop Shop: AYR's international practice includes the firm's Mergers & Acquisition team, the Commercial and Corporate team, the High-Tech team and Law & Technology team. The teams work closely together as well as with supplementary teams (Real Estate, Labour Law, Litigation, Insolvency, White Collar etc.) to provide the firm's foreign clients with a 'one-stop-shop' in Israel for all of their legal needs.
Cross-Border Transactions: AYR's international teams are constantly at the forefront of cross-border M&A transactions, global financial investments and international public offerings. AYR's goal is to provide its foreign clients with the optimal local solutions which meet their needs from day one and assist them in successfully completing innovative and complex transactions in Israel and abroad. This often requires 'out of the box' solutions, creative thinking and familiarity with local and foreign laws and partners.
Global Clients: As a result, AYR's regular client base includes global corporations as well as local and foreign companies, partnerships, startups, investors, etc. This diverse client base allows AYR to match possible partners and to assist in fostering some of the most creative business collaborations, beyond what is locally available. Our clientele engages in various fields, including high-tech, traditional industry, e-commerce, transportation, communication, banking, retail, finance, real-estate, IT, and defense industries.
International Team: AYR's international abilities are rooted in the reputable and global experience and background of its lawyers. Many of our partners and associates have international legal experience by practicing abroad (including in London, New York and South America) and many speak multiple languages such as English, French, Russian, Portuguese and Spanish, enhancing AYR's ability to engage foreign clients with interest in Israeli businesses.
Cultural Understanding: Understanding the importance and specific nuances of different business cultures, the managing partners in AYR's international teams work closely and personally with executives of foreign clients, and familiarize themself with the ins-and-outs of the specific business needs of each client and the environment in which it operates.
International Partners: AYR is a member of LEGALINK – an international legal network of more than 80 independent business-oriented law firms with members from the majority of the main commercial centers across the world. LEGALINK operates internationally but locally provides top quality multi-jurisdictional legal services. Through LEGALINK's networks, AYR is able to assist its local and international clients to connect and access the best legal services worldwide.
Offices: AYR's offices are located in Bnei Brak and Jerusalem, placing the offices at the geographical, cultural and business centers of Israel, providing clients with full accessibility and maximum convenience.
Diversity and Pro Bono
We believe that the values which govern our professional activities guide us towards a commitment to our community and our surroundings, and we encourage all lawyers to participate in pro bono work.
We believe that lawyers who contribute their skills and abilities to promote social rights and values can affect a real and meaningful change in the social landscape. We encourage our lawyers to initiate and take part in various pro bono social activities and we volunteer our time for the benefit of those who need us most. Recognizing that excellence and diversity are inextricably intertwined, we recruit, retain, and promote a diverse group of lawyers and support staff.
The Duke of Edinburgh International Award
The firm supports the activities of the Duke of Edinburgh International Award – Israel. The International Award program was established by the Duke of Edinburgh in 1956, with the aim of equipping the youth and young adults of all backgrounds for success in life.
The program is present in 144 countries and has some eight million participants. In Israel, several thousand Israelis aged 14 – 24 take part. They come from all walks of Israeli society: Jews and Arabs, secular and orthodox, natives and immigrants. Activities focus on the remoter parts of the country, and participants challenge themselves in an adventurous journey, in which they develop skills to better prepare them from adult life based on confident belief in their abilities to improve their own life and that of those around them.
AYR's Head of Firm, Amir Amar, is co-chair of the Duke of Edinburgh International Award – Israel. Based on the understanding that social gaps cause social strife, he launched a new program, "Breaking the Glass Ceiling". As part of the new program's voyage, participants will take part in monthly meetings with civic leaders, celebrities, lawyers, academics, athletes, business people, and key figures in Israel's cultural life. They will host workshops, give speeches, and contribute otherwise to motivate the participants to success.
Fundraisers took place at the former United Kingdom Ambassador to Israel, His Excellency Matthew Gould, and in London, in presence of His Royal Highness the Duke of Edinburgh.
Pitchon Lev
A highlight of our social involvement is our support of the charitable organization Pitchon Lev.
Among its many projects, this organization leads an impressive teen empowerment initiative which focuses on youth from underprivileged families, who have the potential and motivation to succeed but lack the financial means and tools necessary to fulfil their dreams and reach their potential. This program provides long term assistance to such teens and empowers them at critical stages of their lives, from high school to their enlistment into the IDF all the way through their initiation to becoming responsible and socially involved members of the Israeli community.
Young Business Leadership
Our firm also advises the Young Business Leadership. Organization, which was founded for the purpose of developing a spirit of leadership and excellence amongst teenagers in Israel, and to nurture a generation of leaders who accentuate social responsibility and ethical management. The Young Business Leadership has consistently been committed to providing resources and equal opportunities to teenagers from different backgrounds to be entrepreneurial, involved in their community, and socially responsible.
Doing Business In
Hi-tech Industry in Israel
General background
While making up approximately only 0.1% of the world's population, Israel stands out as one of the most innovative and technologically advanced countries in the world, earning the well-deserved moniker "Start-up Nation".
Despite the numerous internal and external challenges presented to Israel over the past decades, the Israeli economy maintained a steady and stable growth curve, becoming a hotbed of technological innovation, with a robust economy, a strong currency and a variety of export industries.
As a "Start-up Nation," Israel is the world leader in start-ups per capita (with 1 start-up for every 1,400 people), having founded over 2,000 start-ups in the past decade.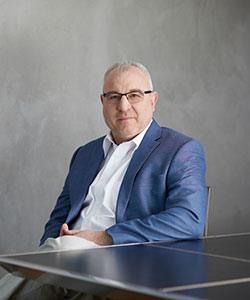 There are a number of reasons that might explain this phenomenon:
The limited number of natural resources coupled with the understanding that the future of the country lays in technology.
The unique Israeli entrepreneurship spirit which encourages risk taking, scepticism, and "outside-of-the-box" thinking.
The fact that students in Israel are encouraged to train in advanced computing studies from a very early age.
The fact that despite its small size, Israel boasts a number of world class universities, particularly in the areas relevant to the technology industry. In addition to the Hebrew University (in Jerusalem) and Tel Aviv University – two world ranked universities which cover a broad academic area in sciences, arts and humanities – Israel is also the home to both the Technion in Haifa – a university dedicated to the sciences – and the Weizmann Institute, a graduate only university also specialising in sciences with an emphasis on medical discoveries. All of these institutions, as well as other universities and institutions of higher learning, are deeply integrated in the local technology industry with continual cross-fertilisation between the academic and the business worlds. Another good example is Ben Gurion University situated in the city of Beersheva which is an integral part of the cyber security hub in the city.
The existence of elite technological and intelligence units in the Israeli military which give many young Israelis an opportunity to lead teams of experts and manage complicated projects at the age of 18-20. In fact, some of Israel's most powerful hi-tech companies have been founded by former military officers who served for many years in intelligence and technological units (the most famous of them is the "8200 Unit" whose graduates find jobs in the hi-tech world immediately after their release from service).
Government support – Israel has a long history of governmental incentives and support for the local technology industry, including direct grants, funding of technology incubators, export grants, support for the development of generic technologies in specific areas and the like.
Israel houses approximately 300 R&D centres of multinational corporations who contribute both to the start-up industry and the general hi-tech industry.
Israeli start-up companies are supported by an active venture capital market.
There are currently approximately 70 venture capital funds active in Israel, some of which are international VCs with offices in Israel.
All of the above combined with a widespread use of the English language and the growing desire in the general public to enter the hi-tech world influences many talented young professionals to join the industry and creates a fertile ground for fast moving start-ups to develop.
Tech hubs in Israel
The key locations in Israel in which the start-up industry is thriving are:
The city of Tel Aviv which is known as one of the most significant tech hubs in the world. It has the highest number of start-ups per capita in the globe and the highest investment of GDP in R&D.
The capital city Jerusalem has a very active hi-tech ecosystems as it hosts several incubators, R&D centres, accelerators and more than 400 active technology companies.
The city of Haifa is considered an industrial zone but also as a tech hub. It hosts leading companies such as Microsoft, Intel and Google and has leading academic institutes such as the Technion.
In the north of Israel, the Upper Galilee tech-industry emphasises food-tech and Agrotech, as it grants access to the hi-tech world to those located in the periphery of Israel.
In the south of Israel, the city of Beer Sheva is considered as the Cyber Centre of the country. The Israeli National Cyber Bureau, Ben Gurion University and leading global companies are all part of the cybersecurity industry of the city.
Current characteristics and trends
The following are the current characteristics and trends of the Israeli start-up industry:
Creating Unicorns – Over the last few years, Israel has seen the creation of a growing number of "unicorns" (companies obtaining a valuation of at least US$ 1bn) and many of these companies have either hit the public markets (mainly in the US) or been sold for significant sums. In March 2021 alone, seven new Israeli unicorns were "born".
Extensive Growth in Capital Investments – Despite the challenges suffered by industries around the world, the Israeli tech ecosystem managed to survive and thrive throughout 2020, despite the Covid-19 pandemic.Investments totalled US$10bn for about 607 transactions, exceeding 2019 investments by 31% in capital and 20% in the number of deals.2021 is also expected to reach new heights in terms of capital investments in the Israeli hi-tech industry. Recently published data shows that, in the first half of 2021, the total capital raised for tech companies reached $11.9bn, already exceeding the amount raised in the whole of 2020. One of the reasons for this is the significant increase in the number of larger later stage financings. If the first half of 2021, there were 38 financings of amounts in excess of $100m each, accounting for about 50% of the total amount raised during that period, almost double the number in the whole of 2020.In compression, Europe's growth increased by 123%, the US's growth increased by 91%, and Asia's growth increased by 69% over the same time period.
IPO Potential – Companies throughout the Israeli hi-tech industry have reached maturity levels that enabled them to turn to capital markets as a viable exit alternative. In 2020, Israeli companies made 121 funding deals raising US$ 6.55bn on the capital markets, compared to US$ 1.95bn in 2019. Deals included IPOs, follow-up offerings, PIPEs, and registered direct deals (RDs), covering equity and debt (straight and convertible) through primary and secondary offerings. This trend has continued apace in the first half of 2021 with a very significant increase in the number of IPOs in the US and in Israel, from 20 in the whole of 2020 to 48 in the first half of 2021. This also reflects a trend which has been growing over the last few years, namely a desire among both entrepreneurs and investors to grow large independent companies rather than targets for acquisitions. Examples of this include CyberArk, Lemonade, Wix, Vroom, Monday.com and many others.
Special Purpose Acquisition Companies (SPACs) – Another trend which relates to the public markets is the investments of SPACS. From March 2020 to March 2021, SPACs have raised over US$ 88bn and they are using such funds to invest and take Israeli start-ups to the next level. A number of these deals, particularly in the mobility technology space, have already been announced.
Involvement of Israeli VC Funds – The share of the Israeli VC funds out of the total investments in the Israeli tech industry continues to decrease.
In 2020, Israeli VC Funds' share amounted to 15% of the total VC investment capital as opposed to 18% in 2015-2019.
M&A Decline – Over the last decade the value of approximately 587 M&A transactions made in the Israeli hi-tech market amounted to more than US$ 70bn. Nevertheless, the Covid-19 pandemic slowed much of the M&A activity in the global hi-tech industry and in Israel as well. During 2020, M&A transactions in Israel amounted to only US$ 5bn. It will be interesting to see whether this is related to the "unicorns" trend (mentioned above) and basically means that companies are given more time to grow and become even more influential players in their respective markets. Based upon data from the first half of 2021, we would expect the total amount of M&As in 2021 to exceed that of 2020, but that we have seen a significant shift from acquisitions to public offerings.
Corporate environment
Private Market – Israel's corporate law is based upon the British system of corporate governance, having been put in place by the British Mandate administration in the 1930's and 1940's. Since Israel's independence in 1948, the laws have been changed significantly, most recently and substantially when a new Companies Law was enacted in 1999. While the new law did make a number of improvements to make corporate governance less bureaucratic, and included an easier process for mergers, the system still lags behind Delaware in the ease of use and removal of hurdles in some layers of governance. A good example of this is written shareholders resolutions – in Israel (based upon UK law), a written resolution of shareholders is only effective if singed by all shareholders (without exception), the Delaware system allows for signature only by the majority required to pass such resolution where it to be submitted to a meeting of the shareholders. Mergers, while easier than previously, are still not as straightforward as in Delaware when an agreement and plan of merger can be effectively approved in one day. That being said, this has not proven to have a negative impact on the ability of companies incorporated in Israel from raising funds from foreign investors or from being sold or going public.
Public Market – Israel's public market, the Tel Aviv Stock Exchange (TASE), is regulated by the Israel Securities Authority (the equivalent of the US Securities and Exchange Commission) and the rules and regulations of the TASE itself. Until fairly recently, the public markets have been largely divorced from the private technology industry – very few technology companies were traded on the TASE, all reporting, prospectuses and filings for Israeli companies on the TASE is in Hebrew whereas the tech world in Israel lives in English, and the departments within law firms for Israeli offerings and hi-tech work were largely separate. However, the last year has seen a significant increase in IPOs among the Israeli tech companies and has required a re-thinking of the prior separation of disciplines. It will be interesting to see whether the Israeli public markets will embrace the different business and revenue models typically seen in technology companies which would be a sign of distress in more traditional industries. Due to Israeli securities' regulations, it does not seem that the path is yet open for technology companies not incorporated in Israel to list on the TASE, even if a large part of their operations are situated in Israel, although discussions are ongoing on this point. Finally, the TASE recently opened a new platform – TASE UP – which represents a platform for trading of shares in private companies among accredited investors through the TASE systems. Time will tell whether this platform will become popular among the sophisticated investor community.
Legal tech environment
Not surprisingly, the Israeli legal market long ago identified the hi-tech industry as a crucial part of the Israeli economy and a key part of its growth. All the largest law firms in Israel have significant tech practices coupled with M&A practices specialising in the tech world.
There is fierce competition among the top law firms for talent which can serve the technology market. It also seems that the tech sector is home to a larger number of mergers or talent hires among the law firms compared to the number of lawyers active in the area versus other areas of legal practice. Finally, according to all studies, lawyers in the tech sector earn more than their colleagues in other areas of practice.
If you have any questions regarding the above or would like more information, please contact Partner and Head of the Hi-tech Department, Daniel Chinn at DanielC@ayr.co.il.
---
Butcher, M. (2021, January 21) "Israel's startup ecosystem powers ahead, amid a year of change". Techcrunch.com
Ethosia – summarizing a decade of Israeli high-tech. (2020, January 6)
I.V.C. (in press). Israeli Tech Ecosystem, Overview: Entrepreneurs, Companies, Investors and Major Trends 2015–2020
Start-Up Nation Central (SNC) & Israel innovation authority. (2021). 2020 High-Tech Human Capital Report
Kesselman & Kesselman. (2020). The Exit Decade 2010- 2019
Beit-On, H., Meridor T. (2018, October 26). 100 Exits over 10 Years: Israel's thriving M&A market in the Age of Diversification. Viola Group
Top Tier Firm Rankings
Firm Rankings