LCA Studio Legale > Milan, Italy > Firm Profile
LCA Studio Legale
Offices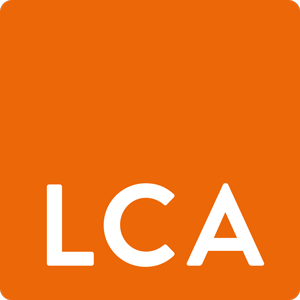 LCA Studio Legale
VIA DELLA MOSCOVA 18
20121 MILANO
Italy
LCA Studio Legale > The Legal 500
Rankings
LCA Studio Legale
has a highly recognised team which is entirely dedicated to food law, providing both day-to-day advice and in-court representation. The group includes experts in different practice areas, including tax, civil and commercial law and international regulations, and is therefore able to assist food companies at European and global level. Practice head
Nicola Lucifero
is strongly recommended by peers and clients alike. His areas of activity span agreements, compliance, certification and control processes to international commerce regulation and international standards, labelling and advertising.
Testimonials
'They are always very professional, but also pragmatic and results-oriented.'
'They always pay attention to the client's needs and to diversity issues, also by sending user-friendly updates with new laws and case law.'
'Personal approach that facilitates relations with the various corporate functions and guarantees the professionalism of a large law-firm.
'This practice is consistently available in furnishing top-notch legal advice and deliverables. One cannot help but appreciate the swiftness of the opinions provided and continuous support throughout the length of a collaboration.'
'Impressive performance. In particular, remarkable in-depth knowledge of food law and unwavering in follow-ups.'
Key clients
Bouvard Goup
Colussi S.p.A.
Del Monte Italy S.r.l.
Foorban S.r.l.
Bonduelle S.r.l.
DeA Capital Alternative Funds SGR
Fiol S.p.A.
Foodhigno (Glovo)
Barnett Vineyards
TooA S.r.l.
Fondazione IEO
Puratos Italia S.r.l.
Beretta Group
PVZ srl
Cristallina Holding S.p.A.
Soplaya S.r.l.
Work highlights
Assisted Fondazione IEO in the drafting of licensing agreements to leading Italian food companies of the certification mark created by IEO.
Advised Bonduelle Italia on issues of food law, relating in particular to green claims affixed to the labelling of products, environmental labelling, compliance with the labelling of food products, relations maintained with producers' organisations, emergency Covid legislation referred to the primary sector.
Provided Bouvard Group with legal advice on preferential origin of foodstuffs, expected tariff benefits and recognition of duty relief in the exporting partner country, also with reference to preferential agreements by and between EU and Third Countries, as well as on some acquisitions performed in Italy.
LCA Studio Legale
 has a growing Genoa-based team with
'a great deal of expertise'
in the management of disputes relating to transport law, and
'strong negotiation skills'.
Benedetto Lonato
, 
Davide Magnolia
 and 
Riccardo Massimilla
act as practice heads and are known as skilled professionals in private equity transactions, shipping, and national and international M&A, respectively.
Giacomo Falsetta
and 
Andrea Cuneo
are also noted.
Practice head(s):
Benedetto Lonato; Davide Magnolia; Riccardo Massimilla
Other key lawyers:
Testimonials
'Competence, professionalism, attention to detail – harmony between members and strong leadership.'
'Davide Magnolia and Andrea Cuneo together with their teams are characterised by reliability, flexibility and resilience to obstacles.'
'Davide Magnolia: competence, dynamism, flexibility, excellent overview, ability to focus on the problem quickly.'
'Giacomo Falsetta: professionalism, flexibility, open-mindedness in dealing with the problem submitted.'
'The team has a great deal of expertise in the management of disputes relating to transport law and strong negotiation skills that few competitors possess. A certain flexibility in the application of professional rates is also worth mentioning. Finally, the periodic dissemination of presentations and white papers on topical legal topics, not only in the field of transport, is appreciated.'
'High professionalism, high level of empathy, 360° availability, strong problem-solving skills.'
'Davide Magnolia is a great professional, dedicated to his work, providing tailor-made customer service.'
'In addition to being extremely competent, the team is incredibly present and attentive to every customer request with an infinitesimal processing time.'
Key clients
Abitare in S.p.A.
Autogas Nord S.p.A.
Agrifarma S.p.A. (now owned by Permira)
Gismondi 1754 Spa
FOS Group S.p.A.
Gismondi 1754 S.p.A.
EdiliziAcrobatica Srl
Xenon Private Equity
A-esse Spa
ICAT Food
Blogmeter Srl
Formula Impresoft S.p.A.
Sedapta S.p.A.
Vision Group S.p.A.
Nusco Spa
AVM Associati
PANTAENIUS
CMA CGM SA
Tarros S.p.a.
GIP Group
Jobson Italia S.p.a.
Contship Group
Impresoft Group Spa
Cigisped Group
CNAN MED
Medcenter Cointainer Terminal
OMP Racing S.p.A.
Massenza Drilling Rigs S.r.l.
Circle S.p.A.
Planetel S.p.A.
Homizy S.p.A.
Dude Originals Srl
Work highlights
Assisted Abitare In S.p.A. concerning the trans-listing process of its shares from the Italian MTF, AIM Italia, managed by Borsa Italiana S.p.A., to the MTA, eventually STARsegment.
Assisting Jobson Italia S.p.a. in the formal investigation started by Genoa Port Authority to dig into the causes and reasons of the collision of my Le Rif (ferry), under the judicial custody of the client, with other yachts (over 40) and port infrastructures/buildings.
Assisted sedApta S.r.l. in the corporate capital increase made by the Finnish telco company Elisa and in the acquisition of Connect Hub Digital Group from Thun Group, taking care of all the agreements involved and corporate government and strategy issues.
Litigation, arbitration and restructuring are the three key areas for
LCA Studio Legale
's dispute resolution team. While the practice is fully dedicated to civil, commercial litigation and restructuring proceedings, lawyers are also experienced in other areas of law, including corporate, M&A, real estate and IP, among others. The team recently gained expertise in third-party funding litigation.
Luciano Castelli
's longstanding experience has gained him strong market recognition; he co-leads the team together with
Gian Paolo Coppola
, who is admitted as a solicitor in England and Wales. Also a practice leader, is bankruptcy and restructuring expert
Salvatore Sanzo
.
Practice head(s):
Luciano Castelli; Gian Paolo Coppola; Salvatore Sanzo
Testimonials
'Strong and directly available partners.'
'Strengths: Clear delineation of roles and team players. Provide maximum clarity and frankness to the customer and collaborations with external technical specialists and use of advanced IT systems.'
'Salvatore Sanzo and Luciano Castelli are determined and very prepared.'
'LCA is available, professional and timely.'
'Luciano Castelli manages to be determined and always very focused on the result.'
'Professionalism and availability combined with the practical sense of business – they focus on the best solution for the business.'
Key clients
Casino de La Vallèe S.p.A.
Solvay Specialty Polymers Italy S.p.A.
Edison S.p.A.
General Directorate for National Roads and Highways of Poland
Expo S.p.A.
Audemars Piguet Italia S.p.A.
Nexive S.p.A.
Marcegaglia Group
Savings shareholders of Edison S.p.A.
Bonduelle S.p.A.
H&M
Milanosesto
Auchan S.p.A.
Snam S.p.A.
SRL Dental
Work highlights
Assisting Milanosesto S.p.A. in its legal actions started against the former owner of the land, to recover all the additional costs incurred to remediate the area, which was discovered to be highly polluted.
Assisted Casino de La Vallèe S.p.A. before the Court of Appeal of Turin in litigation proceedings relating to alleged unpaid rents for the lease of real estate property, penalties for delayed restitution of the assets and damages.
Assisted SRL Dental in litigation proceedings against an Italian distributor alleging the Client's breach of the distributor's exclusivity rights, a case that could become a leading one on the jurisdiction of Italian courts in infra-EU litigation.
LCA Studio Legale
advises in all main aspects of employment law, while also providing complementary services, including representation in relation to matters bordering with other areas of law, for example the management of employees' IP rights deriving from the filing of corporate patents. The team is jointly led by 
Ranieri  Romani
, who is particularly appreciated for his '
solid and punctual support on all the complex and constantly evolving issues of personnel management',
and advisor and litigator
Giuseppe Bologna
.
Practice head(s):
Giuseppe Bologna; Ranieri Romani
Testimonials
'Ability to understand business needs as a whole beyond the specifics of individual requests.'
'Effective and fluid communication.'
'Professional but personal approach.'
'Willingness to offer solutions close to the clients' industry, showing adaptability to the context.'
'Ranieri Romani guarantees solid and punctual support on all the complex and constantly evolving issues of personnel management. He is always available, polite and to the point.'
Key clients
Dedar S.p.A.
Marcegaglia Group
Bouvard Group
Microsoft S.r.l.
Mylan S.p.A.
Bonduelle
H-Farm S.p.A.
eBay
EdiliziAcrobatica S.p.A.
Eurovita S.p.A.
Informatica Software Italia
Altilia S.r.l.
ASR Moda International S.r.l.
Paref Group
Zagato
Taxfix Italia Stprl
Otsuka Pharmaceutical Italy S.r.l.
Geveko Markings Italy S.r.l.
Work highlights
Assisting Eurovita S.p.A. and Pramerica Life S.p.A. in drafting new remuneration policies for Executives as per the new IVASS Regulation.
Assisting Microsoft S.r.l. in several employment matters: drafting Smart Working agreements and policies; drafting individual non-competition agreements for all Executives of the company; drafting Covid-19 Security Law policies; managing various cases against employees that challenged dismissal.
Assisting Geveko Markings Italy S.r.l. with the dismissal for objective reasons of all its employees in the context of liquidation of the company, a process started when dismissals were blocked due to Covid-19 emergency.
LCA Studio Legale
's IP team houses a number of professionals licensed at the Patent and Trademark Offices of Italy and also the European Union. As a result, the department is able to assist clients during the filing of IP papplications, related prosecutions and internet anti-counterfeiting activities not only in Italy, but also at the international level.
Gianluca De Cristofaro
heads up the group. The department also distinguishes itself through its innovation, as it makes use of a blockchain platform for the management and protection of trademarks.
Testimonials
'Excellent client-oriented law firm with an extraordinary problem-solving approach. Extraordinary in identifying tailor made solutions with excellent response times.'
'Gianluca De Cristoforo and Federica Furlan are excellent professionals in terms of preparation and technical skills. Availability, speed and effectiveness.'
'The team provides high quality advice. Technical skills are combined with the ability to understand the customer they face and the specific needs they have. Very fast response times.'
'Gianluca De Cristofaro and Francesco de Rugeriis are both excellent lawyers. In particular, they have the ability to make complex concepts easily understandable even for those who are not experts in law.'
Key clients
Hugo Boss AG and Hugo Boss Italia S.r.l.
Save the Duck S.p.A.
Ermenegildo Zegna S.p.A.
E.Land Italy S.p.A. (Coccinelle and Mandarina Duck)
Andrea Bocelli Foundation
Mitsubishi Italy
Vision Group S.p.A.
Golden Goose S.p.A.
Marni Group S.p.A. (Only the Brave – OTB Group)
Smemoranda Group S.p.A.
Microsoft Italia S.p.A.
We Are Social S.r.l.
Max Mara
Pirelli S.p.A. and Pirelli Hangar Bicocca (Art) Foundation
Mandarina Duck S.p.A.
Mondadori Libri S.p.A.
Bonduelle Italia S.r.l.
Mitsubishi Italy
Janssen S.p.A. – Johnson & Johnson
Audemars Piguet Italia S.p.A.
Edizioni musicali Acqua azzurra S.r.l. in liquidazione
Pikdare S.r.l.
Work highlights
Assisting Edizioni musicali Acqua azzurra S.r.l. in liquidazione to free itself from Ricordi musical editions, which up to that moment held the copyrights on Battisti's and Mogol's, the two founders', music.
Assisting Golden Goose S.p.A. in several Uniform Dispute Resolution Proceedings to obtain the transfer of 5 domain names registered, without authorization, by third parties.
Assisting Coccinelle S.p.A. in drafting a cease and desist letter enforcing a registered EU Design (an iconic bag lock) and in the negotiation of the related settlement agreement, in order to block the online sale of the counterfeit goods.
Led by
Roberto de Bonis
, the team at 
LCA Studio Legale
represents a roster of private equity and venture funds, institutional investors and business angels in respect of all investment types, namely equity, debt and hybrid. The team is proficient in due diligence, corporate governance models and efficient tax structuring, among other mandates, and also has expertise in assisting private equity firms in setting up LBOs and MLBOs.
Other key lawyers:
Benedetto Lonato; Riccardo Massimilla; Andrea Messuti; Vittorio Turinetti di Priero
Key clients
Colussi S.p.A.
H-Farm S.p.A.
DeA Capital Alternative Funds SGR – Fondo Agro
Business Integration Partners S.p.A.
IKRIX S.p.A.
Ligurcapital S.p.A.
Mansutti S.p.A.
Xenon Private Equity
AVM Private Equity
Fondo Italiano d'Investimento SGR S.p.A.
Energydome S.p.A.
FOS S.p.A.
Centro Basile S.p.A.
Broma S.r.l.
Altilia S.r.l.
Gelesis Inc. and Gelesis S.r.l.
Soplaya S.r.l.
Growth Club Capital
Hayfin Capital
FBS Next S.p.A.
Formula-Impresoft S.p.A.
Work highlights
Assisting Xenon Small Cap in the acquisition of a 70% stake in GN Techonomy S.r.l.
Assistance to Gelesis Inc. and Gelesis S.r.l. in a transaction which has seen Fondo per la Ricerca e l'Innovazione S.r.l. (RIF) invest in Gelesis S.r.l.
Assisting Formula Impresoft S.p.A., controlled by Xenon Private Equity Fund, in the acquisition of Nexttech S.r.l., Propolar S.r.l. and Qualitas Informatica S.p.A.
LCA Studio Legale
's restructuring and insolvency lawyers are highly praised for their work, spanning from turnaround plans to implementation of insolvency procedures and debt renegotiations. The team is 
'superbly' 
led by
Salvatore Sanzo
and also includes 
'outstanding'
Diana Burroni
and 
Angela Petrosillo
, who is described as 'a
 most helpful expert'.
Testimonials
'Innovative approach, diligent, quick, excellent strategist, excellent client relationship, deep understanding of the matters at hand, and teamwork. They are very helpful and proactive in finding solutions. Angela Petrosillo is the most helpful expert. She is innovative and really understand the topics. She is very honest on what and how things can be achieved. Very helpful and flexible. She is quick and active on practical solutions to the challenges.'
'Competence, availability, attention to detail and, as mentioned, the ability to connect issues even outside one's own specialization are the main characteristics that we appreciated in the collaboration with the lawyer. Salvatore Sanzo and Diana Burroni are outstanding.'
'LCA's team is very well-structured and composed of experienced practitioners who regularly assist debtors, investors and/or are appointed by insolvency procedures. It is a sizeable team, and they are capable of handling very complex matters. Diana Burroni and Angela Petrosillo play an important role within the team, which is superbly led by Salvatore Sanzo.'
'Salvatore Sanzo understands the dynamics of every restructuring case in detail; he is very practical and pragmatic in finding and tailoring the right restructuring tool based on the peculiarities of each case.'
'Multiple skills, including interdisciplinary ones, gathered in extremely effective work teams; continuous and immediate availability in the management of times and deadlines.'
'Great preparation and updating with the additional willingness to share knowledge and to examine issues from different points of view, even unusual ones.'
Key clients
Sofir Group
Bizzi & Partners S.p.A.
Roma Trevi S.p.A.
Investimenti Marittimi S.p.A.
Casinò de la Vallèe (Casinò di Saint Vincent)
Rizzo Bottiglieri De Carlini S.p.A.
Italplan S.p.A.
IGV GROUP S.p.A.
Cantarelli Group
Area 62 S.r.l. (owner of "Tombolini" brand)
Suissegas S.p.A.
ITEM Capomulini S.p.A.
Fondazione Centro San Raffaele del Monte Tabor
Ernest S.p.A.
Officine Meccaniche Giovanni Cerutti S.p.A.
Gpack S.p.A.
GDDKiA – Division of the Treasury of the Government of Poland
Work highlights
Assisted Bizzi&Partners S.p.A. in the negotiations with Porto Turistico Internazionale di Rapallo S.p.A. and the Municipality of Rapallo, which entered into multiple agreements for the rebuilding of the port of Rapallo destroyed in 2018 because of a coastal storm, in order to enhance the value of the area that surrounds the port and for commercial purposes.
Assisted Roma Trevi S.p.A. in the composition procedure ("concordato preventivo") before the Court of Milan and in bankruptcy, civil law and corporate law matters related to the acquisition of a building located in the historic centre of Rome, with the aim to build a luxury hotel.
LCA Studio Legale
has a client roster that includes multinational corporates, industrial conglomerates, mid-caps and start-ups. The group, which is often instructed on cross-border deals, is especially well-regarded by players in the manufacturing, technology and life sciences sectors and has a varied workload spanning mergers, demergers, share transaction agreements, joint ventures, buy-outs and restructurings.
Daniele Bonvicini
,
Andrea Carreri
 and
Vittorio Turinetti di Priero
are the practice heads.
Practice head(s):
Daniele Bonvicini; Andrea Carreri; Vittorio Turinetti di Priero
Other key lawyers:
Sara Moro; Roberto de Bonis; Edoardo Calcaterra
Testimonials
'LCA's team of lawyers is perfectly integrated on the various issues in the sectors, insolvency, civil law, M&A. Compared to the other firms, they provide a single reference figure, so much are they coordinated and informed on the purpose to be pursued.'
'Availability, competence, team work, competitive rates.'
'Extraordinary availability, high competence and great relationship skills of the partners, with particular reference to the lawyer Sara Moro.'
'The team is always available and with the right attitude in order to find the best solution to the problems that may arise during the negotiations. They know how to relate to start-ups of different sizes and in the different stages of development of the company.'
'Remarkable professionalism. Great coordination between all team members. Commitment to support our choices and clarify the unclear aspects of the negotiation.'
'From each member of the team, availability, competence and also a lot of patience in some moments of greatest tension in the negotiation.'
'I think without LCA I would never have closed my deal. I couldn't wish for anything better. Very prepared, available at any time and above all they made me feel safe  from the first moment. They will always be my point of reference.'
'The firm provides high quality legal assistance, with great care of the client and his needs and in a very short time. The firm is technologically up-to-date, offering cutting-edge services.'
Key clients
Marcegaglia Group
Mevis S.p.A.
Bouvard Italia SpA
Colussi SpA
H-Farm S.p.A.
Xenon Private Equity
Saipem S.p.A.
eBay Classifieds Group
Wyscout S.p.A.
E.On Connecting Energies
Eutelsat SA
Human & Work Project Group SAS
Stahlbau Pichler Group
EMERA Group
Smemoranda Group
Polynt Reichhold Group
La Centrale Finanziaria Generale S.p.A.
GTT Communications Inc.
TFL Ledertechnik GmbH
Gelesis Group
RENAIO HYDRO ITALIA S.r.l.
Beretta Group
Formula Impresoft S.p.A.
OMP Racing S.p.A.
Isagro S.p.A.
Magma Holding S.p.A.
Centro Basile S.p.A.
ID-Entiy SA
Glovo S.r.l.
Work highlights
Advising GTT Communications Inc. on the sale of GTT Telecommunication infrastructures (transatlantic and European) to CUBE, handling the Italian regulatory and foreign direct investment matters including notifications, hearings and clearance plus related corporate matters in the context of the transaction and the re-organisation structure.
Assisted TheSpac, an Italian special purpose acquisition company listed on AIM Italia (valued at €60m), concerning the business combination process with Franchi Umberto Marmi (valued  at €290m).
Assistance to the Beretta Group in the acquisition from Fleury Michon of its 50% stake in Piatti Freschi Italia, thus becoming the owner of 100% share capital of the latter.
In the TMT sector,
LCA Studio Legale
assists clients with its day-to-day activities as well as extraordinary transactions and litigation, especially in connection to data protection and cybersecurity. Digital marketing and advertising and related policies, agreements and licences, complete the offering.
Andrea Messuti
has '
exceptional experience'
in M&A and tech investment operations; 
Gianluca De Cristofaro
and
Edoardo Calcaterra
are praised for their
'insights in the industry'
and
'very direct and smart approach',
respectively. The trio lead the practice.
Giulio Vecchi 
was a new arrival in June 2022.
Practice head(s):
Edoardo Calcaterra; Gianluca De Cristofaro; Andrea Messuti
Testimonials
'Exceptional professionalism and depth of skills. Andrea Messuti makes a difference because he is far-sighted, has an exceptional experience in M&A and tech investment operations, solves problems with competence, understands the people and cases to be addressed, and is able to explain situations in a kind but direct and concrete way. Flavia Visco is careful and precise in addition to being polite and interested in the good and satisfactory outcome of the operations.'
'Francesco de Rugeriis and Gianluca De Cristofaro: competence, availability and passion, expressed at a high level.'
'LCA definitely has a very smart, fast business approach with direct contact with professionals. They are very willing to meet the budget needs of the client, demonstrating great flexibility also in the billing methods. Compared to other law firms, the approach is less formal and faster.'
'Gianluca De Cristofaro is a professional who balances competence, informality and speed of response with a very direct and smart approach.'
'Edoardo Calcaterra shows great ability to understand business needs and gives appropriate legal responses that as practical as they are legally sound. Very much recommended!'
'Edoardo Calcaterra and his team are helpful, proactive and straightforward in their counselling, with an ability to look into a lot of documents in a short time.'
'Edoardo Calcaterra knows the insights of the industry and has an innate ability and a strong attitude to advise companies using the same "vocabulary" of the business.'
'The lawyers De Cristofaro, Messuti and De Rugeriis are competent, available and always up to date on regulatory and jurisprudential news.'
Key clients
AC Milan S.p.A.
GTT Communications Inc
Smemoranda Group S.p.A.
Golden Goose S.p.A.
Marktplaats B.V. (eBay Classifieds Group)
Olinda SAS (Qonto)
H-Farm S.p.A.
Microsoft Italia
Wyscout S.p.A.
Triboo S.p.A.
Eutelsat Group
Kellify S.p.A.
Furla S.p.A.
Informatica Corporation
Work highlights
Assisting AC Milan S.p.A. regarding an innovative season ticketing mechanism to be implemented through a specific online platform owned, managed and monitored by AC Milan, and a special membership card (similar to a prepaid card) to be provided to the fan.
Assisting Marktplaats B.V. (eBay Classifieds Group) in drafting and reviewing several commercial, advertising, web content, subscription and partnership agreements in relations to the websites automobile.it and Kijiji.it, which are managed by the client.
Advising Golden Goose on a day-to-day basis in defining every legal aspect in relation to the development and regulation of an omnichannel commerce project and its implementation on a global scale.
LCA Studio Legale
's practice covers income tax, VAT, indirect taxation, excise fees and customs duties. It also handles international tax issues. Practice head 
Roberto Pellizzari
is noted for financial, corporate and international taxation, as well as for his experience in the tax issues surrounding extraordinary transactions. Giulio Azzaretto left the firm.
Practice head(s):
Testimonials
'The firm's strengths are professionalism, competence, experience, network of relationships, a very direct approach and transparency.'
'The firm brilliantly and promptly resolved a couple of longstanding issues with the Milan Revenue Agency (tax credits) that had been dragging on for years, and which other professionals had worked on without obtaining anything.'
'Roberto Pellizzari is a highly empathic and very competent person, who does not place himself on a pedestal, but who points the way, making the client understand the suggested path.'
Key clients
Trenord
Veolia Water Technologies Italia
Omer
Libera Energia
Nord Energia
Emcure Pharmaceuticals
Emera Group
Casinò de la Vallée
Consorzio Agrario Terrepadane
Antonio Carraro
Isagro
Geneplanta
ASR Moda International
Dea Holding
H – Farm
Work highlights
Provided tax assistance to Geneplanta (both at national and international level), in relation to the structuring phase of a sale and purchase agreement, as well as during the selling phase.
Assisted Antonio Carraro during the re-evaluation of the asset value of its historical brand, which allowed the company to optimise a depreciation-related tax deduction.
Assisted Isagro with several tax issues in relation to a sale and purchase agreement with FMC Corporation.
Davide Valli
 in Milan,
LCA Studio Legale
's borrower practice assists investment funds, sponsors and industrial and commercial companies with the structuring, negotiation and execution of financing transactions.
LCA Studio Legale
's compliance team was strengthened in 2021 by the hire of Maria Sardelli from
Coccia De Angelis Vecchio & Associati Studio Legale e Tributario
; she has considerable experience in Decree 231-related criminal law and corporate liability matters.
LCA Studio Legale >
Firm Profile
LCA Studio Legale is an independent full practice law firm with renowned international experience and specialises in corporate legal and tax assistance. Its main offices are in Italy, in Milan, Genoa and Treviso (inside the venture incubator H-FARM). In the United Arab Emirates, it operates in Dubai in an International Partnership with IAA Middle East Legal Consultants LLP. The firm has recently experienced a steady dimensional growth, adding new practices and strengthening core ones, and now counts over 130 professionals.
LCA offers a complete judicial and non-contentious legal advisory service, in the fields of commercial, corporate, banking, finance, capital markets, tax, criminal, real estate and administrative law, corporate crises, labour and immigration law, transportation, intellectual property and new technologies, life sciences, sports, food and art law, and in the protection of family rights and assets.
The law firm mainly delivers its services to Italian and foreign companies and financial institutions, advising industrial, finance and insurance groups, institutional investors, investment banks, as well as SMEs, family businesses, professionals and individual entrepreneurs that represent a large part of the Italian business landscape.
The real challenge of the law firm is not simply to offer a legal assistance service to face specific concerns, but to deeply understand the clients' needs and aims in order to identify and solve possible issues before they even arise. LCA's real value lies in the ability to understand and foresee the requests of clients who are guided, step by step, in the launch, growth, development and evolution of the business activity.
From the conception of business projects to the structuring of financial operations, as well as the formulation of the best litigation strategy in national and foreign disputes, LCA fulfills the current, potential and future needs of professionals, entrepreneurs, small, medium and large companies in a prompt and professional manner.
LCA has always adopted an international approach, advising Italian companies in their internationalisation processes, foreign firms interested in investing or expanding in Italy, and multinational corporations involved in multi-jurisdictions and cross-border transactions. The international law practice has been refined over the years to the point that LCA has decided to internally set up dedicated geographical desks. Each desk puts together the interdisciplinary competences gained with reference to a specific geographical area and cooperates in synergy with a network of local first-class law firms. This produces a constant exchange of know-how and guarantees to the client a complete assistance in all relevant jurisdictions, not only with respect to the law, but also with reference to local culture and business dynamics.
The law firm supports innovation, creativity and new projects of young entrepreneurs active in all science, technology and art fields, and gives great importance to corporate social responsibility, sustainability and internal welfare.
Staff Figures
Partners : 51 Other professionals : 124
Languages
Italian English French German Spanish Arabic Chinese
Memberships
International Trademark Association (INTA) AIJA - International Association of Young Lawyers American Immigration Lawyers Association AIFI (Italian Private Equity and Venture Capital Association) AIPPI (Association for the Protection of Intellectual Property)
Diversity
LCA considers inclusion one of its greatest strengths being aware that the enhancement of each member (both our professionals and staff) with all their characteristics – gender, age, identity and sexual orientation, race, geographical and social origin, skills, opinions -, is at the same time an engine of personal fulfillment and a source of enrichment for the Firm and for all those interacting with them.
The composition of the Firm is very well-balanced in all aspects: gender (over 50% are women), age (with a prevalence of 30/40-year-olds), geographical (every region of Italy is represented) and social sphere.
The attention to diversity permeates every moment of LCA's life. In the daily activities, LCA takes great care that working teams – both those involved in client assistance and those dedicated to internal projects – are mixed in terms of gender, age and expertise. The same attention is paid to the composition of panels for training courses or business development events organized by the Firm. A committee entirely dedicated to sustainability has been created a few years ago, and it is mainly composed of young professionals and reports directly to the Executive Committee on all matters that fall into the broader concept of sustainability including diversity and inclusion.
LCA believes in the value of knowledge sharing and dissemination as a tool to tear down gender prejudices and beyond. Accordingly, the Firm welcomes and organizes meetings to discuss and reflect on these issues by inviting attendees to an open discussion with no distinction of role and age. LCA also promotes the use of an inclusive language that takes into account also those whose identity is more fluid.
LCA adheres to the Guidelines of ASLA – Association of Associates Law Firms also with reference to the protection of maternity and paternity of professionals and staff thereby guaranteeing periods of paid leave for family care. Twice a year, LCA organizes an event dedicated to the children of professionals and staff believing that the Firm should be a sharing place full circle. Even before the COVID-19 pandemic, lawyers and staff were able to benefit from smart working and flexible hours to balance work needs with personal commitments. Finally, the Firm invites all its members not to schedule meetings before 8am and after 7pm.
The inclusive and enhancing environment, the transparency of career paths, the attention to work-life balance issues are the premises that have allowed the Firm to considerably increase the presence of women at all levels. Female partners, in particular, went from 2 in 2016 to 12 in 2022.
The Firm also promotes – as a unique case in Italy – the inclusion of professionals with specific learning disorders (dyslexia, dysorthography, dysgraphia, dyscalculia).
Finally, some members of LCA hold important positions in organizations that foster diversity in the legal profession and beyond, and have even been awarded with prestigious accolades.
International capabilities
LCA is an independent, full-service law firm, specialised in providing legal assistance to companies worldwide.
The offices
LCA's main office is located in Milan. In addition, the firm has two other Italian offices in Genoa and Treviso, and a United Arab Emirates office in Dubai, where the firm has an International Partnership with IAA Law Firm.
The clients
LCA has decades of experience in multi-jurisdictional transactions, supporting both Italian companies with global interests in internationalisation processes and foreign companies interested in investing or expanding in Italy.
The Firm's professionals also assist clients, both in Italy and abroad, in the prevention, management and resolution of disputes, before the courts as well as in national and international arbitrations.
Moreover, LCA supports clients who are facing a business crisis and advises Italian and foreign investors interested in supporting those companies.
International Desks and Foreign Experts
The firm internally has 4 interdisciplinary teams dedicated to 4 geographical desks:
China Desk: thanks to the firm's extensive international practice, professionals have become experts in the Chinese market and have developed a unique knowledge of the dynamics that characterise commercial and financial exchanges, investments, extraordinary transactions and negotiations between Italy and China.
French Desk: LCA provides assistance to Italian clients with interests in French-speaking countries and to clients from these countries with interests in Italy, through a team of fully bilingual professionals with significant professional and academic experience in French-speaking countries and with in-depth knowledge of the culture and needs of clients from these areas, ensuring maximum authenticity of service.
German Desk: this team boasts a range of expert bilingual lawyers, with extensive study and work experience abroad and with concrete knowledge and experience in the sectors of greatest commercial exchange between Italy and German-speaking countries. These include both traditional segments (automotive, life science, chemical-pharmaceutical, large-scale distribution, real estate, food & wine, energy, transport, fashion, Made in Italy, Made in Germany, etc.) and more innovative ones (industry 4.0 and new technologies).
MENA Desk: the team has a significant track record in commercial relationships with Middle Eastern and North African (MENA) countries and boast an extensive variety of advisory services in a number of foreign companies investing in the region. LCA's consultancy services also extend to MENA entrepreneurs and investors interested in the Italian and European markets.
Several professionals of the Firm have studying and working experiences in foreign Countries (e.g. France, Germany, UK, USA, Canada, China, Tunisia, United Arab Emirates) and some of them are dual qualified in those Countries.
Their deep knowledge of local cultures and businesses guarantees to clients a comprehensive service which incorporates Italian, European and international law and is tailored to the local dynamics.