Magnusson > Tallinn, Estonia > Firm Profile
Magnusson
Offices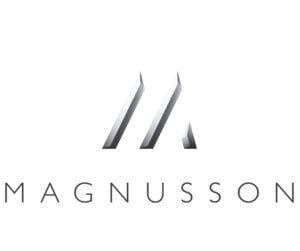 Magnusson
MAAKRI 19/1, 7TH FLOOR
10145 TALLINN
Estonia
Magnusson > The Legal 500
Rankings
Magnusson
benefits from its international presence, which includes offices in Sweden and Finland, by handling complex cross-border matters for international clients. The firm was frequently chosen by global clients for handling delicate Covid-19 related employment matters and is home to
Jaanus Mägi
who focuses on overseeing non-contentious and talent movement practice.
Ketlin Peterson
stands out for her work in advising clients on matters related to commencement of business activities, as well as everyday employment matters.
Practice head(s):
Jaanus Mägi; Denis Piskunov; Ketlin Peterson
Key clients
KIKA
Inter Cars Estonia
Baltania
FlixMobility GmbH
Saint-Gobain Estonia
Antsla-Inno
Vičiunai Baltic
Remondikompanii
VetMinds Invest OÜ
Latakko OÜ
Work highlights
Advised Saint-Gobain Eesti AS on the transaction concerning the sale of its subsidiary Baltiklaas to AS Barrus.
Advised VetMinds OÜ on the merger of eight veterinary clinics in Estonia and Latvia.
Advised FlixMobility GmbH on compliance with the EU Whistleblower Directive.
Magnusson
is distinctly focused on cross-border disputes and asset recovery. The firm covers mandates across the Nordic and Baltic regions, benefiting from its network of offices across Sweden, Denmark, Finland, Latvia and Lithuania.
Denis Piskunov
's expertise lies in commercial disputes and international arbitration, while
Kaidar Sultson
 has extensive experience working with industry-leading companies across real estate, construction, energy, industrial, banking and finance.
Practice head(s):
Denis Piskunov; Kaidar Sultson
Testimonials
'As a person foreign to Estonia, I found the teams communication outstanding. Clear and easily understood.'
The team were also very pleasant to converse with and made me feel comfortable from the introductory meet.'
'Dennis was my primary contact. What impressed me the most was his approach to communication. Responses given on time, follow up was carried out, and just 'checking in' to see how things were(at no cost) gave me a feeling of confidence and honesty in what he does.'
'Magnusson Estonia has a team of strong litigators that have demonstrated a high level of professionalism and dedication throughout already some years. With a unique regional Nordic-Baltic reach they have notable expertise in cross-border cases. In addition, the team stands out for responsiveness, client-focused approach, and strong project management skills. Magnusson attorneys have a commercial approach, and their legal advice is always tailored to the client's line of business.'
'Mr Denis Piskunov is a skilled attorney able to ensure that the client's best interests are always looked out for. He is highly responsive, has a very client-focused approach and is always able to come up with solutions that bear in mind our long-term business goals and save us time and money on the long run.'
'When you open the door for the first time, you find yourself in your family, and your problems are no longer your personal ones, but the problems of the whole family. In the modern world, people lack human care and participation, nothing personal, only business. Magnusson is the opposite. Your problem becomes their problem, and a solution will be found no matter how much effort it takes to achieve the desired result. The result will be. Not even death can stop Magnussen.'
'It is difficult for me to evaluate, as a businessman, the professionalism of lawyers, but I got the feeling that these are people from a parallel reality, despite the fact that we live at the same time on the same planet. They look at the situation from so many different angles and, moreover, look at it as if under a microscope that it simply amazes and shocks you. I am talking personally about Denis Piskunov and those of his colleagues in other countries with whom he cooperates .'
'Their ability to coordinate complex cross-jurisdictional cases is remarkable. Amazing communication with the client.'
Key clients
Investors of crowdfunding platforms Envestio, Kuetzal, Monethera, Crowdestor, Wisefund, Lenndy and TFGCrowd
Hilton Commercial
Avotini
Advendor Network
Plaut International Limited
UPM- Kymmene Otepää
Evail Oil
Tohvri Puit
Work highlights
Representing over 4000 local and international investors in large class action bankruptcy and criminal proceedings against multiple crowdfunding platforms. The cases are significant as they have unravelled the biggest crowdfunding fraud in the Baltics with claims as high as 30 M euros.
Represented Hilton Commercial in a court dispute against OAO BZMP, one of the leading manufacturers of medical products based in Belarus.
Representing an affiliate marketing network Advendor in two different disputes with the main complex dispute revolving around a payment claim and the significant aspect of verification of the technical details.
Magnusson
is acclaimed for its work within the Nordic and Baltic regions, advising on data protection, licence agreements, various DLT, crypto assets and currencies, public offerings and other forms of financings. The team is called upon for a number of matters involving cyber fraud disputes and enforcement of rulings on cyber assets in Estonia and other countries.
Elvira Tulvik
is the head partner and his supported by
Mirjam Trisberg
, well regarded for her work in IP and media law; she is notably a member of the Tennessee Bar, in addition to the Estonian Bar Association.
Other key lawyers:
Key clients
Inter Cars S.A. and Inter Cars Estonia OÜ
Elers Medical Finland Oy
FlixMobility GmbH
Omnimatrix OÜ
BVKI OÜ
KTZL Action Group
Envst United Action
Filmimees OÜ
Baltania OÜ
MyLook OÜ
Optimus Enterprise OÜ
Dream Finance OÜ
SEG Management PIY Ltd
P.H. Primary OÜ
Caruma S.p Z.O.O.
Lozmi OÜ
Work highlights
Advising OmniMatrix OÜ belonging to a large multinational group that includes the trade marks OmniMatrix and Nordikcoin and providing virtual currency exchange services.
Representing over 3000 local and international investors in large class action bankruptcy and criminal proceedings regarding the biggest crowdfunding fraud in the Baltics with claims as high as 18m euros.
Advising MyLook OÜ, the leading e-commerce company for beauty products in Estonia, on payment processing, provision of credit, data security, intellectual property, marketing and compliance.
Magnusson
handles complex cross-border assignments across the Baltic regions in a wide range of assignments including transport disputes, insolvency and international arbitration.
Denis Piskunov
 has a focus within commercial disputes, corporate insolvency, debt collection proceedings and international arbitration.
Key clients
Keystone Group
Ferroline Group
Flixbus
Avia Solutions Group
R.E.D. Trailer Rental
Work highlights
Assisting a large German intercity bus transport group in entering the Estonian market.
Representing Ferroline Group in several disputes over carriage fee and compensation for damages with customers, carriers and carriers' insurers.
Magnusson
offers a full-service tax advisory practice, including planning and cost optimisation, risk management, market entry and exit strategies, domestic and cross-border restructuring, personal taxation and tax due diligence and audit. The firm benefits from its Pan-Baltic and international network of offices, which covers six jurisdictions whilst also working closely with the corporate and M&A, technology law, employment, banking and finance, real estate and dispute resolution teams.
Elvira Tulvik
is head of the tax and regulatory practice and is active in tax due diligence matters, cross-border restructurings and tax analysis and structuring.
Key clients
Clean Electricity Generation B.V.
FlixBus Estonia OÜ
Whirlpool Corporation
Eranova OÜ
Põhjala Brewing AS
Saint-Gobain Eesti AS
OmniMatrix Group
Work highlights
Advised Saint-Gobain Eesti, member of the worldwide leader in light and sustainable construction Saint-Gobain Group, on all tax aspects of its cross-border reorganisation and future financing.
Advising the large German intercity bus transport group Flix Mobility (FlixBus) on all tax aspects of their operations in the Baltics. As a company operating passenger transport on international routes and employing personnel working in shifts, it is subject to complex contractual, compliance, employment and other regulations in several jurisdictions.
Advising Whirlpool Corporation on tax law pertaining to management and executive contracts, in particular termination of executive employees and management board members as well as hiring procedures of new executive employees, many of whom act cross-border.
Magnusson
's technology law practice is growing steadily, with a focus on the fintech and the regulatory and compliance side. The firm is well known for advising on emerging new technologies, such as NFT's, facial recognition, blockchain forensics.
Elvira Tulvik
leads the practice and is supported by senior associate
Sille Eerik
who specialises in both fintech and data privacy, routinely advising on various cross border finance projects.
Magnusson
benefits in its cross-jurisdictional coverage of matters with established offices in Sweden, Denmark, Finland and the Baltics. The firm is well known for its experience in multi-jurisdictional transactions, such as its recent work for Avia Solutions Group whereby partners, including
Toomas Mälberg
, advised the client on a cross-border structured equity investment.
Linda Merileid Tilk
is the managing associate with a focus on M&A transactions and a specialism in competition law.
Practice head(s):
Jaanus Mägi; Toomas Mälberg
Other key lawyers:
Testimonials
'A highly competent team of strong professionals you can count on to deliver quality service even within tight deadlines or complicated transactions. Established Nordic-Baltic presence, a comfortable one stop-shop.'
'We regard our main contact Toomas Mälberg as a highly responsive and commercially minded professional working with whom we can be sure that our best interests are always looked out for.'
'As an international startup, the service provided by Magnusson has been first class.'
'Jaanus Mägi has provided excellent advice for our international startup.'
Key clients
Saint-Gobain Estonia
Avia Solutions Group
Olympus
Elers Medical
Inter Cars Estonia
Telko
Baltania
OmniMatrix OÜ, BVKI OÜ
Flixbus
Vetminds Invest
Work highlights
Advised Saint-Gobain Eesti AS, member of the worldwide leader in light and sustainable construction Saint-Gobain Group, on the sale of its subsidiary flat glass processing business Baltiklaas to Barrus, the largest glued laminated timber manufacturer in Estonia.
Consulted Avia Solutions Group in connection with Certares' EUR 300 million structured equity investment in the Group.
Advised Telko Ltd on the acquisition of Mentum AS, an Ambassador partner of Castrol in the Baltics.
Magnusson
is an international law firm with strong regional coverage and competence in handling cross-border assignments. The firm has the capability of servicing clients in Sweden, Denmark and Finland, covering transactions, projects, financing and insolvency.
Kaidar Sultson
 specialises in real estate and construction matters, and is the go-to attorney for complicated, high-stakes civil disputes.
Toomas Mälberg
specialises in construction and real estate with a focus on infrastructure matters.
Practice head(s):
Kaidar Sultson; Toomas Mälberg
Work highlights
Advising the biggest Latvian construction products seller DEPO DIY SIA in relation to opening their first store in Estonia on both real estate and construction matters, monitoring competition and COVID-19 related restrictions.
Magnusson >
Firm Profile
Magnusson is an international one-stop shop business law firm offering seamless high quality legal services across the Nordic-Baltic region.
Our offices in Denmark, Finland, Sweden, Estonia, Latvia and Lithuania provide solutions with a commercial approach for businesses in the region as well as international companies operating in several jurisdictions. We have a wide international cooperation network with market-leading law firms around the world, so our integrated offering is always based on the same high standards and quality, no matter how many offices are involved in a project.
Our talented and experienced team of 120 internationally minded professionals is valued for its proven track record of legal expertise and quick reliable advice delivered within a cost-effective budget and a desired timeframe.
Magnusson in Estonia: With an established presence in Estonia since 2012 the firm unites a strong dedicated team of lawyers with expertise in providing  excellent business solutions. We operate based on three core values: high professional standards, in-depth market and industry knowledge, and an entrepreneurial mindset. Our services cover all areas of business law required to manage and grow your business ranging from complex cross-border transactions to daily corporate governance advice. We offer advice on foreign investment to clients seeking to enter the Estonian market as well as to companies seeking to expand internationally.
Our core legal areas are corporate and M&A, banking and finance, commercial law and regulation, technology law, IP and data protection, employment, tax law, and dispute resolution. In addition, we are experienced in real estate and construction, marketing law, consumer protection, restructuring and insolvency, life sciences and EU and competition.
Staff Figures
Number of lawyers : 120 At this office : 20
Languages
Estonian English Russian Finnish German French
Memberships
International Bar Association International Fiscal Association (IFA) International Technology Law Association (ITechLaw) ICC FraudNet European Employment Lawyer's Association (EELA) Tech Nordic Advocates (TNA) INSOL Europe
Other
Other offices : Copenhagen Other offices : Helsinki Other offices : Kaunas Other offices : Gothenburg Other offices : Riga Other offices : Stockholm Other offices : Vilnius
Press Releases
6th November 2018
At the upcoming IBA Annual Conference in Rome, Magnusson will be represented by a strong team of partners representing six countries of the Baltic Sea Region.