Magnusson > Tallinn, Estonia > Firm Profile
Magnusson
Offices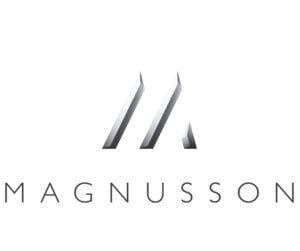 Magnusson
MAAKRI 19/1, 7TH FLOOR
10145 TALLINN
Estonia
Magnusson > The Legal 500
Rankings
Magnusson
covers complex cross-border employment assignments for international clients, often with cross-jurisdictional elements impacting Baltic countries, as well as Finland. It saw an increased number of mandates due to Covid, often related to day-to-day employment advice, immigration-related employment matters, and employment-related litigation.
Jaanus Mägi
focuses on corporate and commercial law, as well as employment.
Denis Piskunov
 specialises in employee-related dispute resolution, while senior associate
Sille Eerik
handles data protection and employment matters.
Practice head(s):
Jaanus Mägi; Denis Piskunov
Testimonials
'The team is extremely knowledgeable and has great experience in all sorts of employment matters. Not only do they know what they're doing, they're always available for my additional questions or follow ups. The whole process from my initial contact to billing has been smooth and easy to deal with. Absolute top quality standards in experience, skills, and communication.'
'Denis Piskunov – he has been available and always happy to explain things further for me, a non-legal person. His work is exceptional and we've had a mutual understanding since the very beginning.'
'It's clear that they work well as a team and strive to deliver the highest quality for their clients.'
Key clients
KIKA EE
Inter Cars Estonia
Baltania OÜ
FlixMobility GmbH
SIA DEPO DIY
AS Antsla-Inno
Illingworth Research Group
Pro Farm Technologies Oy
Remondikompanii OÜ
Velma Mööbel OÜ
Work highlights
Advised KIKA on various employment matters.
Regularly advising the Estonian subsidiary of Inter Cars S.A. on its employment issues in Estonia.
Advising SIA DEPO DIY on employment matters in Estonia.
Magnusson
is regarded for its expertise in technology law, as well as advising on license agreements, crypto assets and currencies, data protection, cyber security, and IT/IP disputes. It has particular strengths in cross-border cyber fraud disputes, cyber forensics, and enforcement of cyber asset rulings. Clients are often foreign investors and international companies. Practice head
Elvira Tulvik
leads on technology and regulatory projects, while senior associate and head of the IP and media team
Mirjam Trisberg
is known for her work in IP and media law, particularly regarding trademark and copyright matters. She is also a member of the Tennessee Bar as well as the Estonian Bar Association. Senior associate
Mait Valberg
 specialises in data protection and cyber security and leads the data privacy team. Additionally, IT lawyer
Lev Goffert
 joined the team direct from Southampton University in July 2020, and focuses on data protection and anti-money laundering services.
Other key lawyers:
Key clients
Inter Cars S.A. and Inter Cars Estonia OÜ
Elers Medical Finland Oy
FlixMobility GmbH
FinCrypt OÜ
Targetline OÜ
Omnimatrix OÜ
Filmimees OÜ
KTZL Action Group
Envst United Action
Homeless Bob Production OÜ
Baltania OÜ
MyLook OÜ
SmartTel Plus OÜ
Optimus Enterprise OÜ
Dream Finance OÜ
Link Telecom OÜ
Work highlights
Advised OmniMatrix OÜ, a subsidiary of Norwegian company Omega Media AS operating under the trademark "Nordikcoin" and providing virtual currency exchange services, on the issuance of numerous extensive legal opinions on token qualification under Estonian law, licensing requirements and the compliance.
Represented over 3,000 local and international investors in large class action bankruptcy and criminal proceedings regarding claims as high as €18m, where the asset recovery involved tracing assets that have been concealed with cryptocurrency transactions.
Advised the e-commerce company MyLook OÜ on payment processing, provision of credit, data security, intellectual property, marketing and compliance.
With cross-jurisdictional coverage across the Nordics and the Baltics,
Magnusson
specialises in representing international transportation clients in shipping and transport disputes. Its clients range from European bus transport groups to aerospace servicing companies. Practice head
Denis Piskunov
 covers corporate insolvency and international transport-related arbitration proceedings.
Testimonials
'Magnusson stands out in the market for their unique regional coverage compared to competition – they are strongly present both in the Nordics and Baltics. The team has strong litigators, and they stand out with shipping and transport sector specific knowledge. The lawyers are commercially oriented, strong strategic thinkers and talented tacticians. Our long term go to firm for high value matters.'
'Denis Piskunov is an outstanding lawyer with significant experience in the shipping and transport sector. We would characterize him as highly professional, quick, and efficient. You can trust him to deliver.'
'Associate Marek Keiman is very thorough with excellent attention to detail and simply great to work with as he also possesses good communication skills.'
'The firm has been very successful in representing our company and has provided us with advice on complex matters, with the added difficulty of an international element. The firm is reputable for dealing with multi-jurisdictional cases and they demonstrate considerable professionalism. Our matters have been handled in an efficient and timely manner, with positive results.'
'We can say that we highly commend Denis Piskunov's work. He was consistent with his efforts and provided great contact with professional and fast feedback.'
'The team of Magnusson is a friendly, high skilled unit.'
'Denis Piskunov showed himself as a responsible, highly skilled person.'
Key clients
Keystone Group
Ferroline Group
Sprint logistics
Flixbus
Avia Solutions Group
R.E.D. Trailer Rental
Pilver Transport
Work highlights
Assisted German intercity bus transport group Flixbus in entering the Estonian market.
Represented Polish freight forwarding and transportation company Sprint Logistics in a dispute over unpaid fees.
Represented Ferroline Group in several disputes over carriage fee and compensation for damages with customers, carriers and carriers' insurers.
The tax advisory group at
Magnusson
is noted for its geographically expansive coverage in the Baltics and the Nordics as well as its expertise in tax risk management, market entry and tax planning, and cross-border tax restructuring. It covers day-to-day tax due diligence and auditing, as well as more controversial tax matters, including representation before the Estonian Supreme Court. Practice head
Elvira Tulvik
 is an expert in cross-border tax and regulatory matters, especially concerning transactions and market entry into the Nordics and Baltics.
Key clients
World Bank
Bergé Auto
DEPO
Saint-Gobain Group
Flixbus
Work highlights
Advised World Bank on its €20m investment into Bolt by performing a tax due diligence of the Estonian targets, which are part of Bolt group, as part of a multinational due diligence.
Advised on the tax issues regarding the reorganisation of the Saint-Gobain group with the aim of optimising ownership and management structure, and financing.
Assisted DEPO DIY SIA in its company establishment in Estonia and provided an extensive tax and legal analysis for different areas of activity in Estonia for its prospective expansion.
Magnusson
deals primarily in cross-border transactions for international clients operating in the Nordics and the Baltics. Working jointly with other offices to ensure full coverage in the region, it also acts alongside foreign law firms as the local partner for cross-border transactions and projects. Its clients include major local financial institutions, aerospace companies, and transport groups.
Jaanus Mägi
specialises in advising on inbound pan-Baltic transactions, as well as assisting Estonian corporates with general commercial matters. Senior counsel
Toomas Mälberg
is well versed in mergers, transfer operations, and acquisitions for international clients seeking investment into Estonia.
Practice head(s):
Jaanus Mägi; Toomas Mälberg
Testimonials
'A highly professional team that stands out with excellence in client service and cross-border project management. Main strength of the firm is their regional coverage across the Nordic-Baltic region and strong relationships with top notch international law firms. Partners are dedicated and the cross-border team functions well making them smooth and easy to work with. Magnusson is our long-term legal partner and most definitely the go to firm with high value complex transactions.'
'Our main contact point Toomas Mälberg is very good at combining legal knowledge with good sense of business. He can find effective solutions to complex matters even on a tight schedule. We value Toomas for excellent communication and strong project management skills.'
'Knowledgeable lawyers. Helpful and and always ready to take an assignment.'
Key clients
World Bank
Põhjala Brewing AS
Avia Solutions Group
Saint-Gobain Group
DEPO DIY
Flixbus
Elers Medical
Inter Cars
Philip Morris
Standard
Work highlights
Advised Avia Solutions Group, active in the aviation industry, on an array of matters pertaining to their business activities, including those with cross-border considerations.
Advised World Bank's private sector arm International Finance Corporation's (IFC) €20m investment into the leading European mobility platform Bolt.
Advised Saint-Gobain Eesti AS in the separation of the construction glass unit from Saint-Gobain Glass Estonia SE and the consecutive merger of the unit with Saint-Gobain Eesti AS.
With offices in the Nordics and the Baltics,
Magnusson
is particularly experienced in advising both local and international clients on complex cross-border disputes, as well as commercial arbitration cases. Its recent work includes representing investors in high-value fraudulent crowdfunding cases and disputes concerning public procurements. Practice co-head
Denis Piskunov
 specialises in international commercial disputes and arbitration, while co-head
Kaidar Sultson
 focuses on disputes related to real estate, financing, and restructuring and insolvency. Associate
Marek Keiman
deals primarily with civil proceedings relating to commercial and transport disputes.
Practice head(s):
Denis Piskunov; Kaidar Sultson
Other key lawyers:
Testimonials
'Team is dependable, trustworthy and reachable. We have worked together with Magnusson for a long enough time to understand that we work well with the team and are comfortable to reach out to them with certainty that we will receive quality services.'
'Magnusson's expertise stands out in the Estonian market as they work between multiple jurisdictions and therefore have good international experience.'
'Partner Denis Piskunov is reliable, thorough, and we cooperate well with him. We are very satisfied with his efforts and we recognise that he is supported by a good team of associates, such as Marek Keiman who has also efficiently assisted Denis with our matters.'
'Magnusson stands out in the market for top level legal service and professional communication. Working with them you can be sure to have high-level partner attention and capable associates at your disposal. They are good in corporate, commercial and dispute resolution matters.'
'Would recommend partner Kaidar Sultson as an expert on restructuring and insolvency – experienced, recognized on the market and trustworthy. Partner Denis Piskunov for anything related to crowdfunding or investment frauds – a dedicated professional that will go the extra mile and will deliver.'
'We have trusted Magnusson with various matters for a long time – the team at Magnusson are known for catering to multiple industries and sectors, and they have certainly helped us with everyday issues as well as larger matters needing more attention. They have always provided us with legal aid specifically suited to our needs, specifically taking into account our business area.'
'We highly recommend Magnusson partner Denis Piskunov, who leads the dispute resolution team at Magnusson and has a considerable track record of dealing with disputes in many different business areas'
'As a bankruptcy trustee, I consult Magnusson experts in case of more complicated bankruptcy proceedings. Also, I trust and turn to them when representation in The Supreme Court of Estonia is needed. The dispute resolution team of the firm has proven to be highly professional and dedicated over the years. Having had considerable experience, they are sharp on every single detail, and you can be sure nothing of importance is overlooked.'
Key clients
Petramark
Envst United Action
KTZL Action Group
MNTHR Action Group
Avotini
Keystone Group
Leonhard Weiss Group
Kika EE
Empower
Magma
Standard
Ferroline Group
Work highlights
Acted for Empower AS and Leonhard Weiss OÜ in a case concerning transfer of ownership and the right to deconstruct decommissioned power lines.
Represented over 3,000 local and international investors in class action bankruptcy and criminal proceedings pursuant to large-scale crowdfunding fraud in the Baltics.
Represented Petramark OÜ in a dispute regarding the invalidation of the sale of a luxury hotel in Tallinn Old Town.
Magnusson
 is noted for its cross-jurisdictional advice regarding real estate-matters across the Baltics and Nordics, especially concerning cross-border transactions and real estate market entry for international clients. It is particularly strong in manufacturing, retail and energy sectors. The team is jointly lead by
Kaidar Sultson
 and
Toomas Mälberg
, who specialise in real estate and infrastructure financing and transactions. Counsel and real estate transaction expert
Lauri Paulus
 joined the team from
Legalia Law Office
 in February 2021.
Practice head(s):
Kaidar Sultson; Toomas Mälberg
Other key lawyers:
Key clients
Bright Solution
Kahe Vee Projekt
Procurator Eesti
DEPO DIY SIA
Tsevat
Saint-Gobain Ehitustooted
Linnapiiri
Maakri 36 KÜ
Kinnisvaramees
Standard
Spot of Tallinn
Kükita Arenduse
KEK Invest
Empower
Baltania
KIKA EE
Work highlights
Advised DEPO DIY SIA in relation to opening its first store in Estonia on both real estate and construction matters, monitoring competition and COVID-19 related restrictions.
Advised Standard AS on drafting and performance of the contracts related to furnishing and construction works regarding furnishing of hotels in Sweden, Denmark, Belgium and Finland.
Advised Procurator Eesti on obtaining the use of a permit for the building and the sale of a property.
Magnusson >
Firm Profile
Magnusson is an international one-stop shop business law firm offering seamless high quality legal services across the Nordic-Baltic region.
Our offices in Denmark, Finland, Sweden, Estonia, Latvia and Lithuania provide solutions with a commercial approach for businesses in the region as well as international companies operating in several jurisdictions. We have a wide international cooperation network with market-leading law firms around the world, so our integrated offering is always based on the same high standards and quality, no matter how many offices are involved in a project.
Our talented and experienced team of 120 internationally minded professionals is valued for its proven track record of legal expertise and quick reliable advice delivered within a cost-effective budget and a desired timeframe.
Magnusson in Estonia
With an established presence in Estonia since 2012 the firm unites a strong dedicated team of lawyers with expertise in provision of excellent business solutions. We operate based on three core values: high professional standards, in-depth market and industry knowledge, and an entrepreneurial mindset. Our services cover all areas of business law required to manage and grow your business ranging from complex cross-border transactions to daily corporate governance advice. We offer advice on foreign investment to clients seeking to enter the Estonian market as well as to companies seeking to expand internationally.
Our core legal areas are corporate and M&A, banking and finance, commercial law and regulation, technology law, IP and data protection, employment, tax law, and dispute resolution. In addition, we are experienced in real estate and construction, marketing law, consumer protection, restructuring and insolvency, life sciences and EU and Competition.
Main Contacts
| Department | Name | Email | Telephone |
| --- | --- | --- | --- |
| Banking and finance | Priit Pahapill | | |
| Banking and finance | Sille Eerik | | |
| Commercial | Jaanus Mägi | | |
| Commercial | Sille Eerik | | |
| Construction | Kaidar Sultson | | |
| Corporate and M&A | Jaanus Mägi | | |
| Corporate and M&A | Toomas Mälberg | | |
| Dispute resolution | Denis Piskunov | | |
| Dispute resolution | Kaidar Sultson | | |
| Employment | Sille Eerik | | |
| Environment | Denis Piskunov | | |
| Intellectual property | Mirjam Trisberg | | |
| Intellectual property | Jaanus Mägi | | |
| Media, sports and entertainment | Jaanus Mägi | | |
| Media, sports and entertainment | Mirjam Trisberg | | |
| Public procurement | Denis Piskunov | | |
| Real estate | Kaidar Sultson | | |
| Retail and consumers | Sille Eerik | | |
| Retail and consumers | Mirjam Trisberg | | |
| Tax | Elvira Tulvik | | |
| Technology | Elvira Tulvik | | |
| Technology | Sille Eerik | | |
| Transport | Denis Piskunov | | |
| Transport | Kaidar Sultson | | |
| Data protection | Sille Eerik | | |
| Media, sports and entertainment | Toomas Mälberg | | |
| Real estate | Toomas Mälberg | | |
Staff Figures
Number of lawyers : 120 At this office : 20
Languages
Estonian English Russian Finnish German French
Memberships
International Bar Association International Fiscal Association (IFA) International Technology Law Association (ITechLaw) ICC FraudNet European Employment Lawyer's Association (EELA) Tech Nordic Advocates (TNA) INSOL Europe
Other
Other offices : Copenhagen Other offices : Helsinki Other offices : Kaunas Other offices : Gothenburg Other offices : Riga Other offices : Stockholm Other offices : Vilnius
Press Releases
6th November 2018
At the upcoming IBA Annual Conference in Rome, Magnusson will be represented by a strong team of partners representing six countries of the Baltic Sea Region.