Szecskay Attorneys at Law > Budapest, Hungary > Firm Profile
Szecskay Attorneys at Law
Offices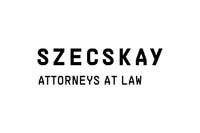 Szecskay Attorneys at Law
KOSSUTH LAJOS TÉR 16-17
1055 BUDAPEST
Hungary
Szecskay Attorneys at Law > The Legal 500
Rankings
Clients praise
Szecskay Attorneys at Law
's '
exceptionally enthusiastic'
practitioners, who
'search for new unorthodox and creative legal solutions with such flexibility that makes work with them so enjoyable.'
As one of  Hungary's best known litigation specialist practices, the group is consistently involved in high-profile Hungarian and international cases, often representing household names such as Sodexo and Richter Gedeon. Real estate, competition, pharmaceutical, energy and telecoms, public procurement litigation and damages actions are all growing areas of activity.
András Szecskay
is the rainmaker of the practice, which also includes team head
Miklós Boronkay
, an '
extremely skilled legal professional'
and up-and-coming senior associate
György Wellmann
.
Practice head(s):
András Szecskay; Miklós Boronkay
Other key lawyers:
Testimonials
'I work with György Wellmann. I am absolutely satisfied that all of our running cases are in excellent and professional hands. György is always available and delivers the solutions on time.'
'The Szecskay team provides excellent legal advice. Not only are they strong from a technical legal perspective but they also tie that in with a very good understanding of the client's business.'
'Miklos Boronkay is an extremely skilled legal professional. He thinks out of the box and – together with his team – delivers high-quality work. He has an excellent understanding of the client's business.'
'I would like to single out Szecskay's young, but already highly regarded partners Miklós Boronkay and György Wellmann from their litigation department. They are our go-to experts when we and our clients need assistance in Hungary.'
'The practice is strong in both arbitration and traditional litigation. While delivering the same (or better) service as an international law firm, the tailored approach and flexible billing arrangements make them a much better value proposition.'
'The team is reliable, providing excellent service and in the past 20 years always delivered the required results. I would like to mention György Wellmann who is extremely smart and providing top notch service.'
'Very professional team and there is a great cooperation between the lawyers in the office.'
'The dispute resolution team is exceptionally enthusiastic, searching for new unorthodox and creative legal solutions with such flexibility that makes work with them so enjoyable.'
Key clients
DAF Trucks N.V.
DIGI Communications N.V.
Scott&Fyfe Ltd.
Waybridge Kft.
Sodexo Pass International
CE Dynamic Kft.
Ambassador Project Kft.
Vintage&Prestige of Northampton Ltd.
Richter Gedeon Vegyészeti Gyár Nyrt.
MGI International Sales Co. Limited (Hong Kong)
Latvia MGI Tech SIA (Latvia)
Work highlights
Representing various DAF Trucks entities in cartel damages litigations claims from over 100 plaintiffs in 27 parallel proceedings.
Representing DIGI Communications in a public procurement challenge in which its bid, to participate in Hungarian National Media and Infocommunications Authority's tender in respect to facilitation of 5G mobile network services, was refused based on alleged formal invalidity  
Representing Vintage&Prestige of Northampton Ltd, a UK vintage car dealer, to recover an unlawfully seized Aston Martin DB4 worth €500,000 from the Hungarian State. The case involves opening up ten years of investigative and court documents, including information provided by the UK authorities under legal aid.
Szecskay Attorneys at Law
demonstrates extensive capabilities in both day-to-day advice and litigated matters, and it acts for a broad cross-section of Hungarian and multinational clients. It has attracted new instructions from the Hungarian Outsourcing Association, Teleperformance Portugal and Bristol Meyer Squibb. Practice head
Hédi Bozsonyik
 is increasingly in-demand for advice on home working policies and other matters connected with Covid-19. TMT, manufacturing and automotive sectors are key areas of activity.
Katalin Grósz
acts for clients in cases of breaches of contract, damages claims and many other labour disputes. Corporate lawyer
Adrienn Tar
also has a significant employment law practice.
Other key lawyers:
Key clients
Flex
NNG
Reckitt Benckiser
Media Markt Saturn Holding
Valeo
Scepter
Amway
L'OREAL
FrieslandCampina
LogMeIn
Meininger Hotels
Swiss Post Solutions
Work highlights
Assisted LogMeIn Inc with the sale of its Bold360 business, a leader in AI powered digital customer engagement to Genesys, the global leader in cloud customer experience and contact center solutions. The firm assisted with the TUPE (employee transfer) and all other employment related matters in connection with this transaction.
Assisted DOQSYS Business Solutions (a system integrator, a significant player in the regional S2P automation and intelligent character recognition-based data capture market) in TUPE (transfer of employees) and all related employment matters in connection with the transaction involving the outsourcing of the document processing services of a US-based major car lease company.
Advising Swiss Post Solutions, a global full-service provider in document management, on all employment related aspects, most recently in connection with collective rights and the negotiation of its Collective Bargaining Agreement and in the extensive reorganization of its workforce, including redundancies.
Szecskay Attorneys at Law
 is a strong choice for advice on trade mark filings and prosecutions, as well as patent, copyright and domain name infringement cases before the HIPO and EUIPO. Team head
Gusztáv Bacher
is well known for his work in IP in the pharmaceutical sector, which includes portfolio management and licensing agreements. Managing partner
András Szecskay
is praised for his '
outstanding capabilities in litigation'.
Gábor Faludi
advises artists, writers and designers on copyright protection and infringements. Senior associates 
Gábor Faludi Junior
and
Dávid Kerpel
are other key figures in the group, which acts for clients such as leading pharmaceutical and biotechnology companies, and also Hungarian artists and musicians.
Practice head(s):
Gusztáv Bacher; András Szecskay
Testimonials
'The main point is that the team is very reliable and very fast. They have great knowledge, especially in IP and copyright cases. We are very very happy to have such a good partner in Hungary'
'David Kerpel always reacted very quickly and explained the special procedure in Hungary in detail. He also had creative solutions at the ready, which always led to the goal. His partner, Gusztav Bacher leads the team very well and gives his associates enough space to freely contribute their strengths.'
'Great knowledge and valuable experience, good communication with the client'
'Mr. Szecskay has a well-deserved reputation as a professional representative in IP matters, his capabilities are outstanding in litigation with a view to achieving agreement among the parties. Mr. Bacher has extensive experience and a great understanding of how the pharmaceutical industry operates.'
Key clients
DIGIC Pictures
Richter Gedeon
Ceva Santé Animale
Egis Pharmaceuticals PLC
Chapter 4 Corp (Supreme)
Zwack Unicum Rt.
Budapest Festival Orchestra
Echosens SA
XO Trademarks LLC
CRU Hungary Kft.
MAN Truck and Bus SE
MGI International Sales Co. Limited (Hong Kong)
Latvia MGI Tech SIA (Latvia)
ART1ST DESIGN STUDIO LLC
Work highlights
Represented Richter Gedeon, a major Hungarian pharmaceutical multinational in a petition to HIPO to grant a licence for manufacturing of Remdesivir, a medication which is used to alleviate Covid-19 symptoms.
Advising DIGIC Pictures on copyright matters in connection with production of motion pictures.  DIGIC Pictures is an 18-year-old animation studio based in Hungary that has made its reputation with its high-end 3D animation for feature films, commercials and within the video game industry.
Representing the Hungarian subsidiary of CEVA Santé Animale SA, a French company, against Bayer Animal Health, which considers CEVA's new veterinary product as being an infringement of its European patent No. 2 164 496.
Szecskay Attorneys at Law
primarily advises financial institutions and corporate borrowers on Hungarian financial and investment service regulations, as well as assisting clients with the structuring, drafting and negotiation of finance documents. It is also demonstrates capabilities in handling complex restructurings and work-outs, and also banking litigation.
Katalin Szecskay
is the main partner for various lending transactions, largely focusing on project finance, acquisition finance and corporate finance. She is supported by
Judit Budai
, who leads the capital markets practice, and senior associate
Judit Szórádi
.
Practice head(s):
Katalin Szecskay; Judit Budai
Other key lawyers:
Work highlights
Providing ongoing comprehensive legal support to Gránit Bank Zrt. in connection with some of its bigger financing projects, including reviewing the loan documentation provided by the bank to its commercial clients and assisting in the re-registration of security interests in the case of portfolio transfers. The firm also advises Gránit Bank Zrt. on various other legal matters (such as corporate law issues).
Szecskay Attorneys at Law
is an '
independent Hungarian law firm with vast international experience and connections
'. It garners praise from clients for its '
proactive approach and consistent delivery of high quality advice
'. Clients are drawn from a diverse range of sectors, with names such as Auchan, L'Oréal, Richter Gedeon and Accor-Pannonia Hotels on its roster. 'O
utstanding M&A lawyer
' and practice head 
Orsolya Görgényi
regularly acts for foreign corporates on their cross-border acquisitions; in one notable mandate, she is advising the owners of Supercharge on the sale of a majority stake in the company to Siili Solutions Oyj.
Sándor Németh
, and '
talented up-and-coming lawyers
'
Adrienn Tar
 and
Bence Molnár
, are the names to note for M&A, reorganisations and private equity transactions.
Practice head(s):
Orsolya Görgényi; Sándor Németh
Other key lawyers:
Testimonials
'High quality M&A services in Hungary covering large and mid sized deals. Specialist lawyers are used for many areas increasing service quality.'
'They are an independent Hungarian law firm with vast international experience and connections. They have real market experience and their legal solutions prove a very good understanding of business. You will hardly meet a team that is so responsive, aligned and puts their whole hearts in it to make a deal perfect.'
'Szecskay Attorneys at Law has a very experienced commercial, corporate and M&A team, able to cover all legal aspects. They are very well coordinated, their advice is proactive and solution oriented and the quality across the team is consistent and high.'
'Orsolya Görgényi: highly experienced M&A lawyer, perfectly understands and interpret transaction issues to client and perfectly understands market practices and standards. Good negotiator. Adrienn Tar is another very skilled lawyer in her team.'
'Orsolya Görgényi is an outstanding M&A lawyer. She has a very profound legal background and a lot of negotiation experience in English. She reopened doors during negotiations that seemed to be shut by proposing new clauses and good compromises. She gained a high level of respect on the other side and has a very convincing impetus. '
'Adrienn Tar and Bence Molnár are both very talented young lawyers with good commercial understanding.'
Key clients
iData (Project Ferenc)
Audax
Supercharge (Project Neumann)
United Informatics / Gilder Investment
E.ON
EUTOP
LogMeIn
Johann Mader GmbH, Mader Logistic Kft
Work highlights
Advised Spanish renewable energy and gas supplier Audax Renovables SA on the acquisition of a Hungarian power retailer, EKER from its direct owner, the local subsidiary of E.ON SE.
Advised United Informatics / Gilder Investment on cross-border merger of the Dutch holding company into a Hungarian company within the group.
Assisting the E.ON Group in connection with the sale of their 100% stake in the North-East Hungarian electricity distributor TITÁSZ to the OPUS Group.
Szecskay Attorneys at Law
's '
individuals have a high level of knowledge, fast response times and work as a strong collective team'
to deliver '
excellent service'.
Highly active across a wide range of sectors, the practice excels in cartel and abuse of dominance investigations, as well as appeals against decisions made by the HCA and follow-on damages proceedings. Merger control mandates are a growing area of activity, handled by
Bence Molnár
. Other key lawyers include
Gusztáv Bacher
, whose practice straddles IP and competition law, and litigators
János Vajda
and
Miklós Boronkay
.
Anikó Keller
 heads up the practice.
Other key lawyers:
Testimonials
'All the team members are very well educated, trained and have specialised experience and knowledge'.
'The individuals have high level of knowledge, fast response times and work as a strong collective team. You feel their dedication to the firm and to their clients.'
'This small law firm delivers excellent services. The level of their advice is up to international standards.'
'Newly appointed Miklos Boronkay is extremely sharp, has in international orientation and is very pragmatic.'
Key clients
DIGI Hungary
DAF Trucks NV
Master Good Kft.
DIGI Communications N.V.
Greiner Group
Emporia Style Kft.
Oney Bank
Magyar Éremkibocsátó LLC
Kifli.hu
PPG Industries Inc
Work highlights
Defending DAF Trucks in 26 court proceedings throughout Hungary against claims for follow-on damages on the back of the European Commission's decision in case AT.39824 -Trucks and representing DAF at the EU Court of Justice in the landmark case C-451/18, Tibor Trans.
Advising and representing DIGI before the Hungarian Competition Authority before the HCA and courts in connection with cases relating to unfair commercial practices.
Representing the Hungarian leading poultry breeder and meat producer, Master Good before the Competition Authority in successfully obtaining a merger control approval for Master Good's acquisition of turkey meat processor SáGa Foods from the UK-based Bernard Matthews Group. The case also included successfully defending Master Good in an unexpected post-clearance review of the concentration, initiated by the HCA due to misleading press articles. The HCA finally established that there was no infringement by Master Good.
Szecskay Attorneys at Law
 has a strong track record acting for local and foreign clients in complex tax and customs litigation. Non-contentious work is also a key component of the practice; employment-related tax work has been a notable area of activity for the firm, specifically in the context of EU and non-EU clients' employees working from abroad as a result of COVID-19 lockdowns.
Róbert Dezsõ
is a well-regarded litigator and the firm's main tax partner.
Testimonials
'Professional knowledge and precise work'
'Excellent competence and full attention.'
Key clients
Balobau Kft
AMD Europe Kft.
Snohetta Innsbruck GmbH
Budapesti Ingatlan Nyrt.
Deutsche Lufthansa AG
NOKSEL
AEV Europe Kft
Zebra Neo 2014 Kft.
Work highlights
Continuing to advise Budapesti Ingatlan Plc. on all aspects of the company's tax affairs, including the company's successful transformation into a corporate tax free "real estate investment trust" and various contemplated foreign investments.
Representing Noksel Celik Boru Sanayi, a major Turkish manufacturer from the steel pipe industry, in a customs-related dispute with its former Hungarian customs representative. The dispute involves disputes with both the customs representative and the customs authority.
Szecskay Attorneys at Law
specialises in complex real estate investment transactions and development ventures, including greenfield investments. In addition to undertaking mandates involving single-unit assets, it also handles the acquisition and sale of real estate portfolios.
Patrick Tausz
and
Attila Jásdi
are the primary contacts.
Practice head(s):
Patrick Tausz; Attila Jásdi
Testimonials
'Attila Jasdi is a very reliable partner, who is dedicated to solving problems and delivering results on time. His cooperation makes work easy, and after asking the right questions, he takes the task or challenge and comes back with meaningful alternative solutions.'
Key clients
Aalberts Integrated Piping Systems Kft.
AUTONET Group
Auchan Hungary Kft.
Burger King (Fusion Investment Company Ltd.)
BIF (Budapesti Ingatlan Hasznosítási és Fejlesztési Nyrt.)
Ceetrus Hungary Kft.
Claire's Hungary Kft.
Dunapack Packaging Hungary
Reckitt Benckiser Hungary
Meininger Hotels Hungary
Midas European Properties
Pharmaceutical Research Associates Hungary
Work highlights
Advising Burger King (Fusion Investment Company) in relation to property maintenance and commercial leases of sites.
Jointly led by
Anikó Keller
and
Gusztáv Bacher
,
Szecskay Attorneys at Law
's TMT practice demonstrates strong expertise in digital platforms and software, telecoms M&A, advertising and media law matters. It also represents telecoms clients in regulatory disputes with regulators and authorities.
Practice head(s):
Anikó Keller; Gusztáv Bacher
Key clients
DIGI
ID & Trust
Digic Pictures
XO Trademarks LLC
Echosens SA
L'Oréal
Reckitt Benckiser
Work highlights
Acting for DIGI in challenging the Hungarian Media Authority's decision to refuse to pre-qualify DIGI Communications N.V. in the 5G frequency band auction.