PwC Legal Zelaznicki sp.k. > Warsaw, Poland > Firm Profile
PwC Legal Zelaznicki sp.k.
Offices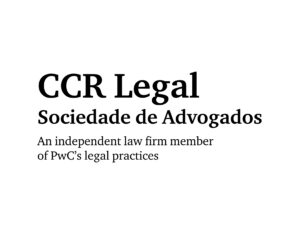 PwC Legal Zelaznicki sp.k.
POLNA 11
00-633 WARSAW
Poland
Profiles
PwC Legal Zelaznicki sp.k. > The Legal 500
Rankings
PwC Legal Zelaznicki sp.k.
's investment funds practice sits within the firm's corporate reorganisations and M&A department, regularly advising on corporate and regulatory issues. The team brings together funds experts with specialists in compliance, tax, accounting and business consultancy. Skanska TFI is a key client, which the firm helped to establish and continues to advise on real estate projects in Poland.
Wojciech Trzciński
 takes the lead, with experience in fund formation and transactions. Counsel
Filip Brach
, who manages the Kraków office, is also recommended.
PwC Legal Zelaznicki sp.k.
has a notable reputation for financial services regulatatory matters, under the leadership of 
Aleksandra Bańkowska
. The team has expertise in the spectrum of Polish and EU financial regulatory law and advises a multitude of Polish banks and international financial institutions with operations in Poland. The team advises the Polish Banking Association on issues pertaining to outsourcing and ESG. Counsel
Łukasz Łyczko
is a go-to lawyer for payment services and licensing procedures, while senior associate
Magda Kazana-Jaroniec
is an expert in anti-money laundering compliance.
PwC Legal Zelaznicki sp.k.
is able to draw on its consultancy wings and global office network to provide a full service in relation to commercial contracts and corporate transactions, particularly in relation to tax advisory work. Managing partner
Cezary Żelaźnicki
 jointly leads the department with
Beata Kiedrowicz
, who has broad experience across M&A, privatisations and reorganisations.
Wojciech Trzciński
is another name to note.
PwC Legal Zelaznicki sp.k.
's commercial and regulatory litigation department has developed a reputation for managing large packages of disputes, in addition to court, administrative, bankruptcy and restructuring proceedings. The team is able to draw on the significant expertise the wider firm's consultancy services, including in relation to tax and business investigations.
Stanisław Żemojtel
chairs the group, with expertise in bankruptcy and restructuring matters. Senior associate
Sebastian Wieczorek
is another name to note.
PwC Legal Zelaznicki sp.k. >
Firm Profile
PwC Legal Poland offers comprehensive support in ares of law relevant to the business.
Mergers and acquisitions, contracts, employer-employee relationships, functioning on a competitive market – all these aspects of business activities call for expertise in legal matters. Our lawyers are experts who combine their knowledge of law with their experience of its application in business.
Cooperation with PwC consultants from other service lines (tax advisory, business advisory, cybersecurity, audit) enables us to offer comprehensive services to businesses, including legal matters
We combine our knowledge of law with a broad business awareness which takes into account the specific characteristics of our clients' industries. And all under the name of PwC – a recognized firm which provides comprehensive professional services.
PwC legal practices
Corporate law: Corporate advisory comprises full legal support related to business activities in Poland. Pursuing a long-term business strategy, taking into account current legal aspects, is the basis for the effective operation of modern enterprises
The market environment and legal regime undergo dynamic changes. At each stage of business operations, the support of a legal advisor who has the appropriate knowledge, experience and business approach to clients and their needs, is very important.
Labour law: The labour law is a part of business operations. Knowledge of the applicable provisions and proposed changes is important for effective management. Our lawyers have extensive experience in advising corporate clients on labour law.
Finance and banking: Legal advisory for financial institutions: Under our financial and banking practice, we provide advice on legal issues connected with the activities of financial institutions, including banks, insurers, investment companies and investment funds. We offer financial advice in respect of acquisition finance, project finance, financing real estates, debt financing, as well as advice related to seeking capital through the Securities Exchange, through both IPOs and SPOs.
We also provide advice in mergers and acquisitions relating to financial institutions, including companies listed on the Securities Exchange.
Real estate: Our strength lies in our long experience in legal advisory in respect of real estate projects. We provide advice to Polish and foreign entities in respect of planning and implementing investments;
We seek safe and optimum solutions which allow our clients to accomplish their business goals in a rapidly changing environment;
Our clients benefit from synergy resulting from our ability to engage both tax and business advisors in their projects;
General Data Protection Regulation (GDPR)
Competition law: The experience of the competition law team in PwC Legal comprises, among other things, telecommunication, insurance, pharmaceutical, FMCG, financial, oil and gas, mining, energy, real property, and IT services sectors.We provide comprehensive advisory on concentration control, compliance with the competition (antitrust) law, including cartels, abuse of dominant position, fighting unfair competition, and we perform audits of compliance with the competition law, prepare and implement a broadly understood educational process relating to knowledge of competition law for company employees.
M&A: Merger and acquisition transactions are multi-stage, sophisticated projects which require comprehensive support of professional legal advisorsThe role of a legal advisor is to ensure the legal safety of transactions by analysing the legal situation of the target entity and preparing the necessary transaction documentation. It requires an appropriate level of legal knowledge, experience, and understanding of the clients business needs.
Legal CoE (Centre of Excellence): Legal Centre of Excellence provides assistance in the area of legal process outsourcing and fulfillment of regulatory compliance dutiesThe idea behind Legal CoE is to combine expertise of regular legal practice of PwC Legal with an access to cost-efficient team of legal and para-legal professionals. Legal CoE team is supervised and supported by experienced lawyers of PwC Legal ensuring top-quality of the services. The application of dedicated methodology and IT digital solutions provides for significant cost and time-saving effects under the framework of PwC network.
https://www.pwc.pl/en/services/legal-services/coe.html
Languages
Polish English
PwC Legal Zelaznicki sp.k. >
Firm Profile
Our leading lawyers have more than three decades of both business and legal experience. We provide legal assistance to a wide range of clients, including Hungarian undertakings, international groups of companies, high-net-worth individuals, local governments and authorities as well.
Utilizing our expertise and working in close cooperation with our clients, we develop innovative solutions, regardless of the boundaries of the numerous legal fields and industries. We focus on understanding industry specifics, and by taking a pragmatic approach and through teamwork, we ensure that our customers receive personalized and quick responses to their questions.
Close collaboration within the PwC network enables us to access and utilize PwC's accounting, tax, human resources and other business consulting services, and thus provide complex, synchronized advice to our clients.
Services:
-Competition law and consumer protection
-Economic Criminal Law
-Employment law
-Energy, public services
-Waste management
-Environment protection law
-Investments, real estates
-IT, IP and data protection
-Legal disputes, debt recovery, insolvency cases, tax litigation
-Pharmaceutical law and health industry
-Public procurement, tendering procedures
-Restructuring, Mergers & Acquisitions
-Telecommunications and media
-Transport
Main Contacts
| Department | Name | Email | Telephone |
| --- | --- | --- | --- |
| | | | |
Languages
English German French Spanish Hungarian Turkish Portuguese Italian
Diversity
PwC Legal offers comprehensive support in the areas of law relevant to the business
Mergers and acquisitions, contracts and commercial activities, employer-employee relationships, real estates, financial services, inventions and creations, disputes as well as operations on a competitive market – all these aspects of business activities call for expertise in legal matters.
We are a fully-fledged law firm covering the following areas:
Corporate and commercial law
M&A
Banking and Finance
Capital markets
Real estates
Labour law
Intellectual property, technology and communications
Data protection
New Law
Antitrust and Competition
Regulatory & Compliance
Public procurement
Dispute resolution and litigation
Restructuring, insolvency and bankruptcy
PwC Legal Poland's lawyers address all of the above fields of law, combining in-depth legal knowledge with hands-on business experience providing assistance to clients from various industries. Our culture promotes innovation and fast-moving, tireless dedication to our clients, resulting in practical, business-focused legal services.
As a member of PwC global network, in a number of our projects we work as a multidisciplinary team composed of lawyers, tax advisors and business advisors providing our clients with the strategic legal services integrated into tax and business advisory ("one-stop shop approach"). Close cooperation with other PwC teams enables us to offer a wide range of services to businesses – both large corporations and domestic family enterprises.
In response to market transformation, global digitalization as well as increasing regulatory and compliance pressure PwC Legal Poland established PwC Legal Centre of Excellence (Legal CoE) – its innovative division structured to use new LegalTech technologies (automation, Artificial Intelligence, contract management tools, forensic tools, self-learning algorithms) to effectively service large volume of legal work. Legal CoE has been successfully involved in number of managed legal services projects.
MAIN CONTACTS
Cezary Żelaźnicki cezary.zelaznicki@pwc.com
LANGUAGES
Polish English
German
French
MARKET EDUCATION AND CORPORATE SOCIAL RESPONSIBILITY
PwC Legal Poland initiates and actively participates in educational projects, such as:
FinTech studies offered by the University of Warsaw's Faculty of Management. Second edition of the studies commenced for the academic year 2019/2020 with PwC Legal Poland as a key partner;
Legal MBA, which is an innovative training program enabling attendees to develop the skills necessary to adapt to the changing legal and business environment. The program is run together with the Polish Association of Corporate Lawyers (PSPP) and the newspaper 'Rzeczpospolita' daily, fifth edition has been launched in 2021;
LegalTech initiatives, including in particular supporting technology start-ups operating in the area of law (including support to PwC Start-up Collider – a B2B quick scaleup program helping innovative entrepreneurs succeed), educating the market through launching and publication of a report on new technologies and legal market transformation as well as being a strategic partner of two of the Polish editions of the Global Legal Hackathon programming marathon, which aims to develop technological tools for lawyers.
During the COVID-19 pandemia period, PwC Legal Poland launched a free-of-charge helpline for entrepreneurs operating 24/7 to address questions about the legal and tax consequences of the COVID-19 outbreak as well as, together with Business Insider (Polish edition), has been addressing questions from companies and employees regarding functioning during a coronavirus threat as part of the #BIZNESvsCOVID initiative.
PwC Legal Poland has been also focusing on Diversity & Inclusion matters taking care of the organizational culture and diversity management within the law firm – and PwC network. Firm's mission is to allow its employees and contractors to fully enable their potential through embracing the diversity – for the benefit of PwC Legal Poland and its clients. Promoting diversity aims to strengthen individuals' trust towards the organization, but also mutual trust between its particular members.
With the new year, the managing partner of PwC Legal Cezary Żelaźnicki took over the new role as Inclusion and Diversity Leader for PwC Central & Eastern Europe. Growing diversity in our societies is a reality that companies around the globe will be engaging with in the coming decades. At PwC we treat diversity & inclusion as a concrete business goal. It's important to understand that every country and region can get to this goal in a different way.
https://www.linkedin.com/pulse/joining-conversation-cezary-%25C5%25BCela%25C5%25BAnicki/?trackingId=pGb%2Br9pFGyUkNWCAiQOvcQ%3D%3D
PwC Legal Declaration of diversity
Today's world is subject to constant changes – primarily due to the ongoing globalization and development of technology. Such evolution brings new chances and opportunities, but also the challenges and difficulties, that our organization is facing.
What is Diversity for us?
Diversity is the understanding that each of us represents unrepeatable set of innate and acquired features, which make us unique. It is respect for features and experiences, that are different from our own. It is building bridges of understanding among people, based on the differences between them. In this way, we can fight with discrimination in PwC Legal together, and strive to achieve common goals.
Why do we talk about Diversity?
Diversity of the community means, that together we can achieve more. However, we need to find answers to the questions, that bother us, about how to implement the principles of gender equality, age, race, religion and other factors, that make us differ from each other. That's why we need Diversity Management – by taking action to promote greater inclusion of our people from different backgrounds into the organization structure. Thanks to Diversity, we want to do everything, what we can, to enable our people to fully use their potential – for the welfare of PwC Legal and our clients. Promoting Diversity, we hope to strengthen trust in our local community – to the organization, but above all – to trust people in each other.
How do we care for Diversity?
Bearing in mind the above, PwC Legal undertakes to take care of the atmosphere and organizational culture and manage diversity within the organization, in particular through:
increasing our people's awareness of diversity and its level within PwC Poland structures;
support for future parents and people bringing up children;
promoting the voice of women in the organization and consideration of female perspective on matters relevant to the organization;
enabling employees to actively participate in the life and activities of the organization regardless of their position;
considerate the position of minorities in the organization – in particular in terms of age, nationality and culture, religion, sexual orientation and disability;
equal treatment of individual social groups;
Press Releases
23rd September 2021
At the end of her mandate at the head of PwC Legal, the time has come for Cindy Arces to hand over the reins to Catherine Baflast, who will become managing partner as of October 1, 2021. This succession and change in governance has been prepared for several months.