PwC Legal Zelaznicki sp.k. > Warsaw, Poland > Firm Profile
PwC Legal Zelaznicki sp.k.
Offices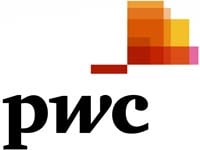 PwC Legal Zelaznicki sp.k.
POLNA 11
00-633 WARSAW
Poland
PwC Legal Zelaznicki sp.k. > The Legal 500
Rankings
PwC Legal Zelaznicki sp.k.
fields a dedicated sub-team of practitioners focused on investment funds work, who operate under the umberella of the firm's broader corporate and M&A department. Investors, funds and managers are all equally represented in the client base. The team's particular area of expertise is developing and establishing funds, especially those investing in real estate assets.
Wojciech Trzciński
is the key contact.
Testimonials
'We were certain that our case was taken care of by experienced professionals.'
'We required specific knowledge which was provided by the team in a timely manner.'
'The team had a hands-on approach and delivered the task in a short time span.'
Work highlights
Advising Skanska TFI on its daily operations.
Under the guidance of
Aleksandra Bańkowska
,
PwC Legal Zelaznicki sp.k.
stands out as a go-to regulatory expert, particularly in the implementation of EU law as it relates to the banking sector; the team is regularly called upon by leading Polish banks and international financial institutions to assist with issues relating to ESG and AML regulations. In addition, the group frequently advises on the planning phase and go-live process for reaching settlements with clients holding foreign currency loans.
Other key lawyers:
Łukasz Łyczko; Magda Kazana-Jaroniec; Konrad Frąckowiak
Testimonials
'I think that the key skill of this team is an excellent understanding of the market and a remarkable intuition when it comes to the expectations of the financial market participants.'
'My cooperation with Aleksandra Bańkowska and Łukasz Łyczko has been going on for many years, and I still very much appreciate their experience and extensive knowledge of the market. They take great care to ensure that their service offer remains relevant, modern and tailor-made for their clients.'
'Ability to join with other competencies of PwC and deliver much more comprehensive advisory services.'
'I very much appreciate their customer-focused communication.'
'Aleksandra Bańkowska is very sensitive to the needs of her clients and is able to adapt the services provided by her team to a specific client.'
Key clients
mBank Hipoteczny S.A.
Nest Bank S.A.
Pekao Bank Hipoteczny S.A.
Związek Banków Polskich
Chancellery of the Prime Minister
Alior Bank S.A.
University of Warsaw
Billon
Work highlights
Instructed by the Polish Banking Association as the lead external expert for a special working group dedicated to ESG regulations.
Advising Bank BPH on a mass claim management programme for mortgages denominated in, or indexed to Swiss Francs (CHF).  
Advised a major Polish bank on the regulatory aspects of a project focusing on the audit of the client's procedures and processes.
In close co-operation with the firm's tax and regulatory practices,
PwC Legal Zelaznicki sp.k.
assists a wealth of local, foreign and multi-national companies, as well as Polish state-owned entities, on the gamut of corporate mandates. Recently, reorganisation and succession planning have been areas of particular focus for the team.
Cezary Żelaźnicki
heads up the practice, assisted by joint deputies
Beata Kiedrowicz
and
Wojciech Trzciński
.
Practice head(s):
Cezary Żelaźnicki; Beata Kiedrowicz; Wojciech Trzciński
Other key lawyers:
Artur Gątowski; Jacek Pawłowski
Testimonials
'I highly appreciate the way that PwC Legal partners collaborate and assist their clients in their legal challenges and issues.'
Key clients
General Electric Group (GE Group) / GE-Hitachi
Indorama Ventures PLC
Bayer AG
Benefit Systems S.A.
Metric Capital Partners LLP
Shareholders of Capricorn S.A.
Proteon Pharmaceuticals
Pro-Project Group sp. z o.o.
Work highlights
Advised Benefit Systems on its investment into Lunching, a start-up operating an online food ordering platform.
Advised Proteon Pharmaceuticals, a biotech start-up producing bacteriophages for livestock farming and aquaculture, on a pre-IPO final financing round of €21m.
Advising Bayer on the sale of one of its business units.
Counsel
Paulina Komorowska
was promoted to head of the IP, TMT and data protection practice at
PwC Legal Zelaznicki sp.k.
in October 2021, and she brings her expertise in new technologies law to her new role. The team handles Polish GDPR implementation projects, data breaches, and data transfers, as well as data protection mandates concerning cloud-based solutions.
Key clients
Polo Market
DH Business Services LLC
Merck KGaA
Billon Solutions
ADAMA Polska
ADAMA Agricultural Solutions Ltd.
PKN Orlen S.A. No
Benefit Systems S.A.
Taking its lead from '
extremely multi-disciplinary
' practice head
Stanisław Żemojtel
, the offering at
PwC Legal Zelaznicki sp.k.
provides a broad contentious service, encompassing aspects of pre- and post-litigation advice, as well as representation before courts of all levels. The majority of the client list comprises major players from the telecoms, investment, construction, infrastructure, and banking sectors.
Artur Gątowski
is another noteworthy member of the team.
Practice head(s):
Other key lawyers:
Maria Strojna; Sebastian Wieczorek; Artur Gątowski
Testimonials
'PwC has an outstanding team which is highly recognised for solving contentious construction cases.'
'The lawyers have high competencies, a pro-business approach and a problem-solving attitude.'
'I value their transparent advice, quality of work and focus on finding efficient solutions. I also value their ability to anticipate the actions of the other side in a dispute and to take steps to mitigate potential risks.'
'What makes them different from competitors is their comprehensive approach to the problem – they are able to help with both litigation and corporate issues, as well as accounting matters.'
'Stanislaw Żemojtel is an extremely multi-disciplinary lawyer who is able to propose a satisfactory solution for the client, even in seemingly lost cases.'
'Artur Gątowski has extensive knowledge in various areas of law, which makes his advice of the highest standard.'
'Maria Strojna is very pro-active, committed to the cases entrusted to her and efficiently advises on litigation matters.'
Key clients
ORLEN Projekt S.A.
Impel Facility Services Sp. z o.o. and Federacja Przedsiębiorców Polskich
Orange Polska S.A.
Wechta Inwestycje Sp. z o.o.
Trakcja S.A.
Polski Koncern Naftowy ORLEN S.A.
Firma Handlowo – Usługowa INSTBUD Stanisław Boguta Sp.j.
Work highlights
Representing Orlen Projekt in five civil court proceedings regarding a construction agreement.
Representing Impel Facility Services in a dispute concerning a remuneration increase due to extraordinary changes to the circumstances.
Representing Wechta Inwestycje in four court proceedings related to an investment agreement concluded by its legal predecessor.
PwC Legal Zelaznicki sp.k. >
Firm Profile
PwC Legal Poland offers comprehensive support in areas of law relevant to the business.
Mergers and acquisitions, group reorganizations, contracting, employer-employee relationships, functioning in a competitive market, real estate and asset management, disputes resolution, financial services – all these aspects of business activities call for expertise in legal matters. Our lawyers are experts who combine their legal knowledge with their experience of its application in business.
Cooperation with PwC consultants from other lines of service (tax advisory, business advisory, cybersecurity, audit) enables us to offer comprehensive services to businesses, including legal matters.
We combine our legal knowledge with a broad business acumen, taking into account the specific characteristics of our clients' industries. All under the name of PwC – a well-recognized global firm which provides comprehensive professional services.
We are a community of solvers combining human ingenuity, experience and technological innovation to deliver sustained outcomes and build trust.
PwC legal practices: 
Corporate law: Corporate advisory comprises full legal support related to business activities in Poland. Pursuing a long-term business strategy, taking into account current legal aspects, is the basis for the effective operation of modern enterprises.  The market environment and legal regime undergo dynamic changes. At each stage of business operations, the support of a legal advisor who has the appropriate knowledge, experience and business approach to assist clients and their needs, is very important.
Merger and acquisition legal services : Merger and acquisition transactions are multi-stage, sophisticated projects which require comprehensive support of professional legal advisors. The role of a legal advisor is to ensure the legal safety of transactions by analysing the legal situation of the target entity and preparing the necessary transaction documentation. It requires an appropriate level of legal knowledge, experience, and understanding of the client's business needs.
Labour law: The labour law is a part of business operations. Knowledge of the applicable provisions and proposed changes is important for effective management. Our lawyers have extensive experience in advising corporate clients on labour law.
Finance and banking legal advisory: Under our financial and banking practice, we provide advice on legal issues connected with the activities of financial institutions, including banks, insurers, investment companies and investment funds. We offer financial advice in respect of acquisition finance, project finance, financing real estates, debt financing, as well as advice related to seeking capital through the Securities Exchange, through both IPOs and SPOs.
Bankruptcy and restructuring:  Loss of liquidity is a risk inherent to any business activity, especially during the coronavirus pandemic. Sometimes it is only temporary in nature, but in many cases it requires specific corrective measures and initiating restructuring or even bankruptcy proceedings. When liquidity is lost or threatened, it is particularly important from the perspective of the company and its managers: first of all, to correctly diagnose the current situation of the company and its forecast for the future; to choose the most appropriate way to get the company out of a state of insolvency or threat of insolvency or to terminate its activity; to prepare the company and its managers for the chosen scenario properly; to duly perform the whole process.
Litigation : Nowadays employing a good lawyer is not sufficient to win in litigation. The specificity of contemporary business and regulatory litigation requires something more. Without the professional support of the best industry specialists – who know the market, the products and services, accounting, valuation and financial experts, business investigation professionals – and without using state-of-the-art IT technologies, the chances of winning a dispute are slim. PwC is a one-stop-shop. We do not have to look for outstanding experts – they are already here. We do not have to implement innovative technologies or systems – they are already in place and functioning.
White Collar Crime :  So-called white collar crime, or economic crime, is an issue that generates many questions and challenges. As a result of the growing number of proceedings in the area of white-collar crime, corruption cases, actions to the detriment of the company, abuses and financial frauds, we have established the Commercial Criminal Law Department, specialized in advising and representing clients of PwC Legal in the field of broadly understood criminal and fiscal proceedings.
General Data Protection Regulation (GDPR) : The General Data Protection Regulation is binding and directly applicable to all entities processing personal data. Therefore, new rules have to be adopted by all businesses processing personal data in the European Union. The regulation replaced the Polish Personal Data Protection Act.  Now, entrepreneurs must care for the ongoing compliance with the regulation, as it is a continuous process, not a one-off task.
Intellectual property: Legal advisory in respect of the protection of copyrights, related rights, trademarks, industrial designs, patents, know-how and trade secrets. Issues relating to intellectual property comprise various business sectors. We take up matters relating to architectural projects, the contents of webpages, computer software for using avatars, graphic elements of trademarks, or the shape of packaging. We also negotiate non-standard agreements, such as stadium sponsoring, providing voices or images for computer games, or the use of a car for promoting computer games. We also analyse the manner and scope of acquiring rights to intellectual property developed by start-ups, created under co-financing with EU funds, or created as part of an academic consortium.
Competition law: Practical application of competition law issues in conducting business activities and risk management. The activities of anti-monopoly authorities are increasing, both at EU level and in individual Member States. The precise and effective application of competition law is becoming of key importance for the effective management of business risk. Competition law requires not only excellent knowledge of the regulations, court judgments and practices of anti-monopoly authorities, but above all the ability to implement such issues in business operations.
New Law:  As businesses evolve and with increasing globalization the traditional model of legal advice does not match the business needs of stakeholders. Our New Law practice is a response to the dynamically changing needs of our clients. The way you use legal services is rapidly changing. Operating in a globalised world and across many legal and regulatory regimes means that your in-house legal or compliance teams face increased pressure from lawmakers and regulators. Together with the  dynamic tech landscape and increasing volumes of data, your workforce can easily get tied up in high volumes of reactive work. Freeing up resources gives you more time to focus on strategic planning, adding value to your practice and proactively looking to the future. At PwC Legal we anticipate your needs and are ready to help you adjust to these challenges through the five pillars of our New Law offering.
Legal CoE (Centre of Excellence) – the engine of our New Law services . CoE offers an innovative service delivery model taking over legal functions (e.g. contract portfolio management) and supporting clients in global reorganizations or multi-jurisdictional coordination of claims recovery processes. The Legal CoE operating model is based on a unique combination of an organizational structure typical of a shared services center with extensive use of modern Legal Tech solutions. This model enables the implementation of global projects in a time-efficient and cost-effective manner, granting. Legal CoE lawyers the opportunity to participate in global projects from across the PwC network on a scale unprecedented on the domestic market. The unique experience gained during such engagements enables the provision of services to Polish clients using the latest technologies and taking into account global trends.
Languages
Polish English
Diversity
PwC Legal offers comprehensive support in the areas of law relevant to the business
Mergers and acquisitions, contracts and commercial activities, employer-employee relationships, real estates, financial services, inventions and creations, disputes as well as operations on a competitive market – all these aspects of business activities call for expertise in legal matters.
We are a fully-fledged law firm covering the following areas:
Corporate and commercial law
M&A
Banking and Finance
Capital markets
Real estates
Labour law
Intellectual property, technology and communications
Data protection
New Law
Antitrust and Competition
Regulatory & Compliance
Public procurement
Dispute resolution and litigation
Restructuring, insolvency and bankruptcy
PwC Legal Poland's lawyers address all of the above fields of law, combining in-depth legal knowledge with hands-on business experience providing assistance to clients from various industries. Our culture promotes innovation and fast-moving, tireless dedication to our clients, resulting in practical, business-focused legal services.
As a member of PwC global network, in a number of our projects we work as a multidisciplinary team composed of lawyers, tax advisors and business advisors providing our clients with the strategic legal services integrated into tax and business advisory ("one-stop shop approach"). Close cooperation with other PwC teams enables us to offer a wide range of services to businesses – both large corporations and domestic family enterprises.
In response to market transformation, global digitalization as well as increasing regulatory and compliance pressure PwC Legal Poland established PwC Legal Centre of Excellence (Legal CoE) – its innovative division structured to use new LegalTech technologies (automation, Artificial Intelligence, contract management tools, forensic tools, self-learning algorithms) to effectively service large volume of legal work. Legal CoE has been successfully involved in number of managed legal services projects.
MAIN CONTACTS
Cezary Żelaźnicki cezary.zelaznicki@pwc.com
LANGUAGES
Polish English
German
French
MARKET EDUCATION AND CORPORATE SOCIAL RESPONSIBILITY
PwC Legal Poland initiates and actively participates in educational projects, such as:
FinTech studies offered by the University of Warsaw's Faculty of Management. Second edition of the studies commenced for the academic year 2019/2020 with PwC Legal Poland as a key partner;
Legal MBA, which is an innovative training program enabling attendees to develop the skills necessary to adapt to the changing legal and business environment. The program is run together with the Polish Association of Corporate Lawyers (PSPP) and the newspaper 'Rzeczpospolita' daily, fifth edition has been launched in 2021;
LegalTech initiatives, including in particular supporting technology start-ups operating in the area of law (including support to PwC Start-up Collider – a B2B quick scaleup program helping innovative entrepreneurs succeed), educating the market through launching and publication of a report on new technologies and legal market transformation as well as being a strategic partner of two of the Polish editions of the Global Legal Hackathon programming marathon, which aims to develop technological tools for lawyers.
During the COVID-19 pandemia period, PwC Legal Poland launched a free-of-charge helpline for entrepreneurs operating 24/7 to address questions about the legal and tax consequences of the COVID-19 outbreak as well as, together with Business Insider (Polish edition), has been addressing questions from companies and employees regarding functioning during a coronavirus threat as part of the #BIZNESvsCOVID initiative.
PwC Legal Poland has been also focusing on Diversity & Inclusion matters taking care of the organizational culture and diversity management within the law firm – and PwC network. Firm's mission is to allow its employees and contractors to fully enable their potential through embracing the diversity – for the benefit of PwC Legal Poland and its clients. Promoting diversity aims to strengthen individuals' trust towards the organization, but also mutual trust between its particular members.
With the new year, the managing partner of PwC Legal Cezary Żelaźnicki took over the new role as Inclusion and Diversity Leader for PwC Central & Eastern Europe. Growing diversity in our societies is a reality that companies around the globe will be engaging with in the coming decades. At PwC we treat diversity & inclusion as a concrete business goal. It's important to understand that every country and region can get to this goal in a different way.
https://www.linkedin.com/pulse/joining-conversation-cezary-%25C5%25BCela%25C5%25BAnicki/?trackingId=pGb%2Br9pFGyUkNWCAiQOvcQ%3D%3D
PwC Legal Declaration of diversity
Today's world is subject to constant changes – primarily due to the ongoing globalization and development of technology. Such evolution brings new chances and opportunities, but also the challenges and difficulties, that our organization is facing.
What is Diversity for us?
Diversity is the understanding that each of us represents unrepeatable set of innate and acquired features, which make us unique. It is respect for features and experiences, that are different from our own. It is building bridges of understanding among people, based on the differences between them. In this way, we can fight with discrimination in PwC Legal together, and strive to achieve common goals.
Why do we talk about Diversity?
Diversity of the community means, that together we can achieve more. However, we need to find answers to the questions, that bother us, about how to implement the principles of gender equality, age, race, religion and other factors, that make us differ from each other. That's why we need Diversity Management – by taking action to promote greater inclusion of our people from different backgrounds into the organization structure. Thanks to Diversity, we want to do everything, what we can, to enable our people to fully use their potential – for the welfare of PwC Legal and our clients. Promoting Diversity, we hope to strengthen trust in our local community – to the organization, but above all – to trust people in each other.
How do we care for Diversity?
Bearing in mind the above, PwC Legal undertakes to take care of the atmosphere and organizational culture and manage diversity within the organization, in particular through:
increasing our people's awareness of diversity and its level within PwC Poland structures;
support for future parents and people bringing up children;
promoting the voice of women in the organization and consideration of female perspective on matters relevant to the organization;
enabling employees to actively participate in the life and activities of the organization regardless of their position;
considerate the position of minorities in the organization – in particular in terms of age, nationality and culture, religion, sexual orientation and disability;
equal treatment of individual social groups;
Press Releases
23rd September 2021
At the end of her mandate at the head of PwC Legal, the time has come for Cindy Arces to hand over the reins to Catherine Baflast, who will become managing partner as of October 1, 2021. This succession and change in governance has been prepared for several months.