Deloitte > Brussels, Belgium > Firm Profile
Deloitte
Offices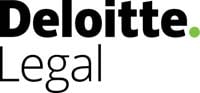 Deloitte
BERKENLAAN 8//ABC
1831 DIEGEM
Belgium
Deloitte > The Legal 500
Rankings
Deloitte Legal
covers the full range of tax advice and litigation, with focused teams covering transactional taxation, planning and structuring, indirect taxation, and contentious tax disputes. The firm advises a wide range of clients, including major international names, and has strong multi-disciplinary and cross-border capabilities. The team includes a number of senior specialists, with leaders including
Danny Stas
, a VAT and indirect tax expert, international taxation-focused
Tim Wustenberghs
,
Annick Visschers
, a leading figure in tax controversy work, and
Mathieu Ex
, who takes the lead on private client and wealth management matters.
Alexander Baert
has a strong record in global tax controversy work.
Filip Smet
guides clients through contentious tax investigations, audits, and represents in associated litigation before Belgian courts.
Practice head(s):
Danny Stas; Tim Wustenberghs; Annick Visschers; Mathieu Ex
Other key lawyers:
Testimonials
'Excellent strategic focus, fighting spirit and determination; very good knowledge of the ins and outs of the Belgian fiscal landscape.'
'Highly professional people that really understand the needs of our business.'
'My fixed contact person is Alexander Baert: besides being friendly, approachable and understanding, I really appreciate his understanding of our business, his eagerness to find solutions and to think with us and his help in assisting us to find answers from other jurisdictions as well his follow-up on the outcome. For me he is an example of how a lawyer should work.'
Deloitte Legal
advises a wide range of corporate clients on equity capital markets and financing transactions, with strong expertise in financial services regulation and USPP markets, allowing it to work with clients to find innovative funding structures for transactions and restructurings. Other recent areas of focus for the team include sustainable finance and Covid-19 recovery issues. The team is now led by
Laurent Godts
, who is focused on innovative financing structures, alongside debt capital markets practitioners
Benoît Féron
 and
David Roelens
. Former practice head
Werner Van Lembergen
 remains highly active across the firm's financing matters, and is a leader in the field of public capex and deconsolidation projects.
Practice head(s):
Testimonials
'Christoph Michiels and Laurent Godts are hard-working individuals with a high degree of flexibility. They are always available for their customers also during the weekends and communicate extremely well on the status and progress.'
'Very good knowledge of the market.'
'Werner Van Lembergen is very smart and outstanding, a real statesman.'
'Hands on, they act as part of the company, readily available when support is needed.'
'Laurent Godts : knowledgeable, client oriented, solution oriented, pragmatic.'
'Flexible broader team which is hands-on and pragmatic.'
'Focus on a good teamwork. Always a team effort.'
Key clients
Lineas Group NV
Shell International Limited & Euroshell Cards B.V.
Bsit Technologies NV
Lloyd's Insurance Company
Care Property Invest
Van Mossel Automotive Group NV
Crédit Agricole Corporate and Investment Bank (CA-CIB)
Vandewiele NV
AXA Bank Belgium
Inbiose NV
Xior Student Housing NV
Motown Real Estate Holding SA
Indigo Diabetes NV
Aphea Bio NV
MRM Health NV
Miracor Medical SA
Sopartec NV
International Car Lease Holding NV
Leaseplan Corporation NV
Montea NV
Work highlights
Advised Lineas on its €115m bank debt transactions.
Advised Van Mossel Automotive Group on the financing of its Belgian acquisitions and assisted on the structuring of their car lease securitisation programme.
Advised Shell on its pan-European regulated payments cards activity.
Deloitte Legal
advises domestic and foreign investors, companies, and financial institutions on a number of mid-market M&A and private equity mandates, alongside an active corporate governance and advisory offering, capital markets expertise and regulatory support. The practice, led by
David Roelens
, has industry expertise in the consumer, energy, life sciences, and technology sectors.
Other key lawyers:
Marc Van Tieghem; Hans Vansweevelt
Testimonials
'Able to cater and adopt to the client's needs. They cover a broad range of legal topics. They are cost-efficient. They are knowledgeable in matters of Belgium corporate and transaction law.'
'Marc Van Tieghem: good partner, client-focused, interested in and working for client's needs.'
'Hans Vansweevelt: responsive, gets the work done.'
'David Roelens understands his client's needs and aligns the provision of services his team provides to that. This is pretty unique in the world of large law firms.'
Key clients
Cartamundi NV
Sweco Belgium BV
H. Essers NV
NxtPort CVBA
Duval Union
Vandewiele NV
Sonepar Belgium NV – Cebeo NV
Alcopa NV
Lineas
Aurelius
Minefin
Kebek Private Equity
Sarens NV
Radisson
Vebego International BV
Forum Estates NV
Xior
Work highlights
Advised Vandewiele NV on the acquisition of Savio Macchine Tessili.
Advised Cartamundi on the acquisition of United States Playing Card Company.
Advised H. Essers Logistics Company NV on the acquisition of several companies of the Meeus group.
Beyond its clear expertise in tax-related matters,
Deloitte Legal
's employment, pensions and benefits practice assists a number of blue-chip clients with the implementation of flexible reward systems, executive compensation packages, international mobility work and data protection matters. Clients regard practice head
Stijn Demeestere
as a '
brilliant lawyer' 
and litigator who focuses on various dismissal cases and disputes before the Belgian labour courts.
Julien Hick
 left the practice for
AKD
.
Testimonials
'The team knows our company and its organisation and always provides us with practical hands on advice.'
'Thomas De Donder and Stijn Demeestere have a unique hands on style and combine that with an incredible knowledge of employment law.'
'Technically very strong and reliable, very pragmatic and creative. They think along with us as their client and translate the legal framework into practical advice that we can execute.'
'Stijn Demeestere is a brilliant lawyer.'
'Thomas De Donder is very strong; quickly grasps the situation and is able to provide advice on the spot.'
Key clients
Record Crédits
Matexi
Toyota Motor Europe
Allseas
Showpad
Getinge Belgium
Kaneka Belgium
Beaulieu International Group
Picanol
Ubiway Retails
Deloitte
leverages its strength in tax controversy work, representing clients in a number of high-value tax fraud proceedings, including criminal cases, as well as tax audits, negotiations with regulatory authorities, and litigating before domestic and European courts. The practice combines litigation and risk management expertise alongside strong tax knowledge, and is led by
Jürgen Egger
,
Annick Visschers
 and
Johan Speecke
.
Practice head(s):
Key clients
Former CFO of Fortis Bank
Underpinned by its significant global footprint and cross-departmental collaboration,
Deloitte
's climate and energy team works with a range of municipal bodies, regulators, and renewable energy suppliers on various regulatory and advisory mandates. Renewable energy support mechanisms, closed distribution systems and public procurement contracts are all key areas of expertise for the group. Practice lead
Dominique Vanherck
's broad expertise includes solar, wind power and the development of energy infrastructure projects.
Kathleen De Hornois
is noted for her significant experience in public procurement and public-private partnerships.
Other key lawyers:
Testimonials
'Open minded, outside-the-box thinking.'
'Pragmatic advisory approach.'
'Large team with a broad set of skills.'
Key clients
CREG
Port of Oostende
Futech
Elia
Shell
Nexans
Siemens Gamesa Renewable Energy
West Flemish Intermunicipal Company
Intermunicipal Water Supply Company of Flanders
Fluvius
DATS 24
Aquafin
The Flemish Government, Department of Economy, Science and Innovation
Work highlights
Prepared a study for the federal government and the federal Energy Minister with policy recommendations for the future role of clean gas in a climate-neutral Belgium.
Advised the Port of Oostende on the legal framework governing the decommissioning, re-powering and sale on the second hand market of offshore and onshore wind turbines in Belgium.
Advised Elia on the tender procedure for the OSS contract for its Modular Offshore Grid II project.
Deloitte Legal
's life sciences and healthcare practice is experienced in the full spectrum of corporate and venture capital work for clients in the biotech, medtech, and clean tech sectors. Distribution agreements, IP rights enforcement, and EU regulatory reviews are further core workflows for the team. A number of biotech and medtech start-ups and scale-ups routinely turn to
Christoph Michiels
for assistance throughout the development process.
Benoît Féron
and
Kathleen De hornois
are other names to note.
Key clients
A-MANSIA BIOTECH SA
S-Biomedic NV
Indigo Diabetes NV
VIPUN Medical NV
MRM Health NV
Miracor Medical NV
Aphea NV
AgomAb Therapeutics NV
Softhale
Deloitte Legal
works across the full scope of the transport sector, assisting a host of public authorities and commercial entities operating at the Belgian, European, and international level. The team is especially noted for its advisory and regulatory capabilities in public-private partnership matters, legislative reviews, and studies commissioned by various government departments. The team is jointly led by corporate transaction specialists
Marc Van tieghem
and
Tim Baart
, and the public law and regulatory expert
Kathleen De hornois
. All named lawyers are based in Antwerp.
Practice head(s):
Kathleen De Hornois; Marc Van Tieghem; Tim Baart
Testimonials
'Highly experienced lawyers.'
'Good knowledge of the legal issues.'
Key clients
Flemish Waterway
NMBS / SNCB
Flemish Government – Department of Mobility and Public Works
Flemish Agency for Maritime and Coastal Services, Flemish Government
Flemish Agency for Innovation & Entrepreneurship
Port of Oostende
Deloitte Legal
advises on a wide range of restructuring and insolvency processes, including related tax and regulatory issues, with clients including major international corporates and financial institutions acting as lenders. The practice partners with the international Deloitte network to service cross-border clients, as well as developing its own organic client base. The team is led by
Jürgen Egger
, who has notable expertise in the intersection between criminal and insolvency law, alongside
Glenn Hansen
, a specialist in insolvency and bankruptcy proceedings.
Practice head(s):
Jürgen Egger; Glenn Hansen
Work highlights
Advising the administrators of Lehman Brothers on the recovery of assets.
Advising O'cool on its restructuring plan and process.
Maximilien Van De Werve
heads the practice at
Deloitte
acts for clients across the real estate spectrum including domestic and international institution investors and funds and developers in addition to corporate clients. The team handles the gamut of real estate work and is well known for handling matters with a tax nexus.
Testimonials
'Hands-on, pragmatic and flexible.'
'Link with other Deloitte teams.'
'Maximilien Van de Werve: client focused.'
Key clients
European Commission
AXA REIM
Global Estate Group
Xior
ION
Ciril (ex-DMI)
Extensa
CoHabs
Aldia-Zeelandia
Serris REIM
A number of high-profile companies, financial institutions, and public bodies turn to the sizeable team at
Deloitte Legal
for representation in commercial disputes, tax litigation and conflict handling matters. The multi-office practice is also noted for its arbitration offering, where CEPANI members
Jürgen Egger
and
Alain-Laurent Verbeke
are key contacts.
Annick Visschers
is recommended for her broad tax acumen.
Practice head(s):
Jürgen Egger; Annick Visschers; Johan Speecke; Alain Laurent Verbeke; Patrizia Macaluso; Benoît Féron; Glenn Hansen
Testimonials
'Excellent Team for tax dispute resolution!'
'Samuel Vanthienen is our direct contact regarding Tax dispute resolution. He is an excellent lawyer and negotiator!'
Key clients
UK Government
Willemen Groep
Lehman Brothers
Hansard Europe Designated Activity
Work highlights
Representing the administrators of Lehman Brothers in Belgian court cases to recover as many assets as possible.
Advising a Belgian organiser of dance festivals on the framework of the international roll-out of its festival concept and the impact of Covid-19 on the organisation of festivals.
Deloitte Legal
is routinely engaged by clients active in the areas of textiles, data, streaming, energy and blockchain. The team also regularly advises on strategic alliances and joint ventures, and represents clients in investigations. Antwerp-based
Jürgen Egger
 focuses on a range of commercial IT law issues, while
Matthias Vierstraete
- who splits his time between Ghent and Brussels - is noted for his capabilities in software development, e-commerce, domain name disputes and media law.
Practice head(s):
Jürgen Egger; Matthias Vierstraete
Key clients
Jofico NV (Consortium of 5 banks)
Elia Group NV
Het Domein Bokrijk VZW
Van de Wiele NV
Beeple NV
Club Brugge
Pro League NV
Work highlights
Advised a consortium of 5 banks on pooling their ATM operations and to shift to an "ATM-as-a-service" model.
Assist Elia in view of its participation in a European wide blockchain project in the energy sector.
Deloitte >
Firm Profile
Firm overview
Deloitte Legal – Lawyers addresses your challenges with comprehensive thinking, powered by experience and insights drawn from diverse business disciplines, industries, and global perspectives. We bring together legal advice, strategy, and technology to recommend innovative solutions, create value for you and your business, and transform the way in which legal services are delivered and consumed.
Operating in approximately 80 countries, Deloitte Legal practitioners work closely across borders, providing a strategic perspective to help companies meet local responsibilities and thrive in the global marketplace. With access to industry specialists and an unparalleled range of professional services, we also employ technology to pioneer innovative solutions to the most complex business problems.
Deloitte Legal pairs strategy with technology to aggregate, organize, and assess complex data from multiple sources, providing the insight to enhance clients' decision-making process. Deloitte Legal doesn't just work for clients, but with clients to recommend the right solutions for their business. We understand the client's needs and put a business lens on legal problems.
Main areas of practice
We are first of all legal advisors
A top legal practice in Belgium and full service business law firm, Deloitte Legal – Lawyers comprises approximately 160 qualified Bar-admitted lawyers, based in Brussels, Antwerp, Ghent and Kortrijk.
We are proud of our reputation for providing thorough and practical solutions tailored to the needs of clients ranging from multinational companies, national large and medium-sized enterprises, financial institutions, and private clients to government bodies.
We understand that global organizations are enormously complex organisms, and no one unit is sealed off from the rest. The multi-disciplinary, tech-enabled legal approach allows Deloitte Legal to address legal questions not just in the abstract isolated way but with a holistic understanding of what the client organization is trying to achieve. Where appropriate, to allow a seamless and comprehensive high-quality service, we work closely with financial, assurance and advisory, tax and consulting specialists, and with select EU and US law firms.
With a client-centric approach, we expand our knowledge about our clients, the industries they operate in, their regulatory and legislative environments around the world to bring more to the table and provide the best possible legal advice to clients.
Guidance, advice and support are offered in the areas of:
Banking & Finance law
Commercial law
Competition law
Corporate and M&A law
Dispute resolution & litigation
Employment law and benefits
IP & technology law
Insolvency and reorganizations
Public law and Regulatory and compliance
Real estate
Tax law
Tax and legal services for high-net-worth families and individuals
Legal Management Consulting
Deloitte's Legal Management Consulting (LMC) services are configured to identify opportunities to help the General Counsel and the legal department as a whole to achieve their desired state by driving efficiency and cost decrease in legal departments and contract areas through the introduction of more systematized ways of working, changes to the sourcing model, improved use of data and introduction of legal and contracting technologies.
Legal Managed Services or Legal Operate
Deloitte's Legal Operate Services were developed to help legal departments keep up with the demands from their businesses for support on a range of legal issues. Their aim is to drive efficiencies through process improvement, and provide support and guidance to help enable legal departments' focus to shift to more strategic issues.
Support is offered for:
Contract management & document review :
Legal Entity Management
Intelligent staffing
Staff Figures
Qualified Bar-admitted lawyers : 160
Languages
Dutch French English German
Memberships
Deloitte Legal global network
Other
Headquarters : Zaventem Other offices : Antwerp Other offices : Ghent Other offices : Kortrijk Other offices : Woluwé (Brussels)
Diversity/Community
We believe that an inclusive culture, underpinned at all times by respect, provides the foundation for a diverse and vibrant organization—we understand that providing this workplace environment for all our people is a long-term commitment. We also understand that diversity requires deliberate action when it comes to the way we work.
Whether through embracing the power of allyship, or by making our processes more inclusive, we are taking clear and consistent action to achieve the aspirational diversity goals that we have set for ourselves. Progress against these goals is measured through a formal assessment to hold leaders accountable for their focus and effort in delivering our global inclusion strategy. Using these measures, progress on diversity goals is discussed at Executive meetings on a regular basis.
We believe diversity will enhance group performance. In a group, diversity matters as much as ability and brainpower.
It will also improve decision making, help attract top talent, increase employee satisfaction and make the firm more customer oriented.
Here's how we're taking action:
1. Working toward gender balance across the organization
Aspirational goals have been set for all Deloitte firms (in Belgium, female partner representation increased by 20% by 2023 and 30% by 2030). We have developed consistent initiatives spanning the entire career lifecycle—from recruitment, promotion and succession processes to mentoring, sponsorship and agile working.
2. Fostering LGBT+ inclusion
We are a proud signatory of the UN Standards of Conduct for Business in Tackling Discrimination against LGBTI people, a proud member of the Partnership for Global LGBTI Equality. We also joined the Brunswick Group's coalition Open for Business, which is a network of major businesses campaigning for LGBT+ inclusion globally. We believe the power of 'allyship' is a critical element of LGBT+ diversity, whereby our people support the rights and wellbeing of their LGBT+ colleagues.
3. Supporting mental health
Supporting mental health is a critical aspect of inclusion. We want our people to know where and how to seek support when needed and feel comfortable they can do this without fear of stigma.
4. Fostering racial and ethnic inclusion
Deloitte stands against systemic bias, racism and unequal treatment. We take our responsibility seriously to listen, learn and lead the change we wish to see in the world. Within our organization, we continue to drive global and local initiatives to increase racial and ethnic diversity, from recruitment to learning and development, career progression and mentoring.
5. Supporting people with disabilities
We are building an environment where people with both visible and invisible disabilities can actively and fully participate and demonstrate their abilities in the workplace and society. We have launched a number of awareness-building, coaching and education programs to enable professionals with disabilities to reach their full potential at Deloitte.
6. Promoting allyship
Our shared values at Deloitte include: "Take care of each other" and "Foster inclusion." One of the ways we bring those shared values to life is by promoting allyship, which means visibly and vocally standing up for the rights of others, addressing bias and unacceptable behaviour—and encouraging people to use their voice to effect change. It goes far beyond expressing passive support—it is a long-term commitment to advocate for others.
Client Testimonials
CLIENT: Global Estate Group
COMPANY/FIRM: Deloitte Legal – Lawyers
TESTIMONIAL: Wij hebben in Deloitte een zeer betrouwbare partner gevonden voor de begeleiding van onze complexere projecten. We kunnen hierbij steeds rekenen op het deskundig advies van een multidisciplinair topteam, waarbij een kwalitatieve dienstverlening, snelheid en klantvriendelijkheid centraal staan.
Een team met een "hands on"- mentaliteit, dat resultaatgericht met ons meedenkt.
(Translation: We have found Deloitte to be a very reliable partner for the supervision of our more complex projects.
We can always count on the expert advice of a top multidisciplinary team, in which a qualitative service, speed and customer friendliness are central. A team with a "hands on" mentality, that thinks along with us in a result-oriented way.)
---
CLIENT: ODTH NV
COMPANY/FIRM: Deloitte Legal – Lawyers
TESTIMONIAL: "We developed a great partnership with Deloitte Legal. We fully appreciate their commitment, expertise and responsiveness to our needs. I would highly recommend Deloitte Legal to any firm looking for a legal partner."
---
CLIENT: A-MANSIA BIOTECH SA
COMPANY/FIRM: Deloitte Legal – Lawyers
TESTIMONIAL: We, at A-Mansia Biotech, a Belgium based microbiome company, have received, and continue to receive excellent support from Deloitte Legal. We highly appreciate both their expertise and their ways of working – we see them as strong partners, they are proactive and responsive, they always bring very good insights and it's a pleasure working with them.
---
CLIENT: REDEVCO
COMPANY/FIRM: Deloitte Legal – Lawyers
TESTIMONIAL: We experience a pleasant cooperation with Deloitte Legal. They have a high level of know-how, offer smooth communication in various languages and, above all, can think along with the commercial requirements of the client's internal business.
Legal Briefings
Corporate governance in Mexico: overview and trends 2021

Adapting Mexican corporate governance policy related to new market realities would need corporate law reform with the backing of enforcement. Nevertheless, certain local instruments – which lack binding force and which may, at best, fit in the category of 'soft law' – attempt to direct corporate practices through a voluntary approach. This is the case …