Deloitte Legal > Madrid, Spain > Firm Profile
Deloitte Legal
Offices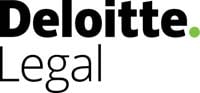 Deloitte Legal
PLAZA PABLO RUIZ PICASSO
TORRE PICASSO
28020 MADRID
Spain
Deloitte Legal > The Legal 500
Rankings
Praised by clients as 'especially strong in the field of transfer pricing', Deloitte Legal's practice also fields expertise in advising on the tax structuring of M&A transactions, international tax, global investment and innovation tax incentives, indirect tax, global employment-related tax issues, and ESG-related matters. The client base includes major domestic and international financial institutions and corporations, high-net-worth individuals and family businesses. TMT, energy, pharmaceuticals and financial services are sectors of strength for the group. Newly appointed managing partner Nicolás de Gaviria heads up the team with transfer pricing expert Juan Ignacio de Molina, who leads the tax advice practice. Jose María Gómez Rosende, who heads the Spanish M&A tax practice, is a key contact. At principal associate level, Jorge Martín Girola Mariño focuses on M&A tax and Irene Reoyo Serrano acts for clients in the tourism, leisure and hospitality industries. The team was bolstered further in 2022 with the arrivals of former state tax inspector Carlos Serrano to lead the tax controversy prevention and resolution team, and Begoña Segovia.
Practice head(s):
Nicolás de Gaviria; Juan Ignacio de Molina
Testimonials
'It is important to highlight how they take into account the client and their specific circumstances, always putting the client at the centre of their service. With regard to the billing process, this can be adapted to the specific needs of the client without reducing the quality of the service.'
'The team's main characteristic is to focus at all times on the client's needs, maintaining continuous contact that facilitates the excellent provision of services. I would like to highlight Jorge Martin Girola.'
'They seek to offer real solutions to customers. You do not feel like their interest is just based on your income; there is a real feeling that you are working together as a team.'
'The team stand out for their relationships with clients and very personal service. They seek to generate lasting relationships that are built on trust over time.'
'Excellent team management – they use technology but with an outstanding personalised perspective.'
'The team is what makes this practice unique. We would like to highlight their knowledge, their availability and their involvement. They faithfully meet delivery deadlines and try to accommodate the company's internal procedures as much as possible. They also work perfectly with our in-house team.'
'Technical knowledge and availability.'
'Especially strong in the field of transfer pricing, where they lead the market, and in the discussion of advance pricing agreements and mutual agreement procedures with the administration. I would also like to highlight the team's work in the field of M&A.'
Key clients
Cinven
MásMovil Group
Silicius Real Estate Socimi, S.A.
Siemens Gamesa Renewable Energy, S.A.
Red Eléctrica Corporación, S.A. (Redeia)
Azora
Pharma Mar S.A.
Euskaltel and MásMóvil Group
Inmobiliaria Colonial SOCIMI, S.A.
A3 Media Corporación de Medios de Comunicación, SA
Iberdrola, S.A.
RSA LUXEMBOURG, S.A.
SINGULAR BANK S.A.
Naturgy
BBVA
Work highlights
Advised Euskaltel and MásMóvil Group on the tax aspects of the outsourcing of its FTTH fibre business.
Assisted Redeia with the tax due diligence process and structuring of the disposal of a 49% stake in Red Eléctrica Infraestructuras de Telecomunicación, S.A.U. (Reintel).
Advised BBVA on the tax aspects of the design and definition of a framework agreement for the common use of software IP among the group's different affiliates.
Deloitte Legal
continues to strengthen its position within the Spanish employment market, taking a '
multidisciplinary
' approach when handling matters for high-profile clients in relation to mass employment litigation, internal investigations, compliance, compensation and benefits, and remuneration matters.
Covadonga Roldan
leads the practice, with clients highlighting the team's '
extensive knowledge and experience
' and categorising it as a '
reference
' for multinational corporations. Acting as leader of the global employment practice,
Fernando Bazán
supports these efforts, with
Fernando Ruiz De Linaza
, a senior management relationship expert, and
Xavier Pallarés
also noted.
Practice head(s):
Testimonials
'Very proactive team that understands the needs of the Company. Very powerful in terms of new technologies.'
'The plus is the commitment that the team has with the company, being that they feel part of the team.'
'The labour team is very up-to-date with the trends of the Courts, and it offers solutions that are highly adapted to each specific situation, with an availability that we highly value.'
'The Deloitte Legal team is made up of many professionals with extensive knowledge and experience on all legal matters. This gives them a great advantage because they can solve any situation that arises. All this is complemented by an immediate, efficient and highly professional service.'
'To value the extensive knowledge that professionals have on the matters whose services they provide us. Both Xavier Pallarés and Berta Martin, with their knowledge, experience, availability, are of great help in resolving all the questions that arise within the labour-legal field.'
'The main advantage of Deloitte is that it is a multidisciplinary firm, which allows them to see all the consequences of a possible labour issue (ie taxation, accounting, business impact, etc.). In addition, its growth as a legal firm in other countries allows multinationals to have Deloitte as a reference.'
Key clients
Expereo
Adevinta
Grupo Wamos
Ifema
Mitsubishi Hitachi Power Systems Europe
Pagonxt
Euskaltel
Banco Santander
Engel & Völkers
Lacrem
Amplifon Ibérica
Barceló Group Hotels
Mahou
Dnv Group
Grupo Antolín
Telefonica
NTT Data
Adidas España
Work highlights
Advised Expereo Group on the acquisition of several companies in Spain, including in the due diligence process prior to the acquisition and the internal reorganisation after the acquisition.
Assisted Adevinta in the development of its new operating model after the acquisition of eBay.
Assisted Wamos Group in carrying out collective suspension of contract processes in five companies.
With a TMT practice divided into a media and an IT branch, Deloitte Legal is active in audiovisual productions, where it is noted to have 'excellent knowledge', digital marketing, e-sports and gaming. The multidisciplinary team is jointly led by media specialist Alfonso del Río, IP expert Dulce Mª Miranda Naranjo, and Miguel Gutiérrez, with notable clients including Walt Disney, Atresmedia and Telefónica Audiovisual Digital. José María Barrios stands out for public procurement matters, while senior associate level Mónica Ayesa is a key contact for tax advice. Former practice head Raúl Rubio left the firm to join Pérez-Llorca in January 2023.
Practice head(s):
Other key lawyers:
Testimonials
'It is a very complete team. Complete because they stand out in knowledge in the large number of subjects that technology, media and telecommunications really cover. It is also clear that they are up to date with the latest developments, since they provide innovative solutions to complex problems that arise in practice. They understand very well how a company works from the inside, providing advice aimed at these needs. That is to say, they do not remain only in the theory, they go further.'
'The team appears to work as a single, synchronised entity. The response capacity is very effective and the flexibility of the solutions provided is considerable. An enormous effort is appreciated to understand the needs and specific situation of the client in relation to their sector. In this sense, a notable improvement has been noted in the way in which problems are addressed, taking into account our particularities and specificities within the industry.'
'Excellence in the experience and knowledge provided and efficiency at work. Results-oriented and close to client needs. They provide an innovative and different vision to face a procedure before the administration. And with a very short response time. Rodrigo Gonzalez Ruiz is an excellent professional, providing an added value of vision and knowledge in the legal services provided.'
'The Deloitte Legal team has excellent knowledge of the trends in the audiovisual sector, being informed and sharing with clients all those legislative developments with special emphasis on tax issues that affect the production of audiovisual works.'
'Deloitte lawyers are perfectly aware of the needs of the internal teams of companies in the sector, making all their experience and knowledge available. The closeness of its partners and associates and their great availability to share all the issues in the sector, make it a benchmark firm within it.'
'The great availability and dedication of Alfonso del Río, is a great added value for the firm. Alfonso has enormous knowledge of the sector and is always informed and participating in the forums in which sectoral decisions are made. Today, Alfonso is one of the lawyers in Spain with the greatest knowledge of issues related to tax incentives for audiovisual productions, providing advice of the highest level to his clients and participating in many of the main productions in the audiovisual sector. Likewise, Mónica Ayesa has extensive technical knowledge of tax issues that affect the financing and production of audiovisual works.'
'Deloitte's digital law: IP/IT & data protection area has a deep knowledge of the LegalTech area on which it provides legal support. They are proactive in submitting legal developments and keep clients continuously informed in order to identify possible regulatory risks.'
'They also provide very high quality advice on the matters that are requested within very reasonable deadlines. They have a multidisciplinary team that covers all kinds of issues related to LegalTech.'
Key clients
Atresmedia Corporación de Medios de Comunicación
Morena Films
Buendia Films
The Walt Disney Company Iberia
Telefonica Audiovisual Digital
Work highlights
Advised Atresmedia Group on more than a dozen audiovisual productions (both films and television series).
Advised Morena Films on several projects including "Cuidado con lo que deseas" and "On the Fringe", starring Penélope Cruz and Luis Tosar.
Advised The Walt Disney Company Iberia on transfer pricing issues, as well as on the financial and tax structuring of audiovisual projects.
Deloitte Legal
's IP and IT law department is characterised by a multidisciplinary team supported by 13 local offices, offering a broad range of services including in relation to the exploitation of IP rights, legal proceedings concerning the validity and infringement of IP rights (IPRs), the drafting of license agreements, and tax and transfer pricing issues; the practice showcases a further focus in the manufacturing and media sectors.
Dulce Miranda
, who provides '
great added value
', leads the practice from Madrid, spearheading the firm's representation of clients in the health and life sciences industry. TMT expert
Raúl Rubio
, an arrival from
Baker McKenzie
in September 2021, departed the firm in January 2023 to join
Pérez-Llorca
.
Testimonials
'The Deloitte legal team has a global vision of contracts with the collaborators, and they know the different implications.'
'Dulce Miranda is a great added value, because she knows the client's procedures, needs, knows the way the committees work and adapts perfectly to it and to the established times. She does a commendable job.'
Key clients
Repsol
El Corte Ingles
Insud Pharma
Comite Paralimpico Español
Multiasistencia
Eroski
Open Bank
Siemens Gamesa
Telefonica
Work highlights
Assisted the Biotechnology Institute in a legal proceeding in relation to infringement of its IP rights over certain technology.
The energy and natural resources department at
Deloitte Legal
 combines '
great knowledge of the regulatory environment of the energy sector
' with '
an ability to target client needs in a very proactive way
'. Led by
María Guinot
, a renowned expert considered a '
national legal reference in the energy market
', the team is active in transactions as well as complex litigation procedures, with
Ignacio Echenagusia
also noted as a key contact. In January 2023,
José María Barrios
departed the firm to join
DLA Piper
.
Practice head(s):
Testimonials
'They have practical knowledge and an ability to target client needs in a very proactive way. María Guinot and José Barrios always create a very friendly atmosphere that makes it easy to work with them. María Guinot is called to be the national legal reference in the energy market.'
'Cohesive team, with an interdisciplinary profile, diversity of professional experiences, studies and contributions. Great capacity for response and work. Availability. Quality and attention to detail. Effective interpersonal relationships. Human quality, emotional intelligence. Constant innovation.'
'They have improved significantly with the incorporation of María Guinot as head of the area. Her experience as a state attorney strengthens the practice.'
'Team unity, trust between them, responsiveness, great balance of technical knowledge and interpersonal skills. Responsibility and accountability.'
'It is a close team, very involved with the client and with a very appropriate treatment. Technically, the collaboration is highly appreciated, especially the lawyers Ignacio Echenagusia and Ignacio Alonso. In addition to having the feeling of total technical solvency, we add the character of flexibility and proximity to the client.'
'María Guinot has experience and technical quality in the sector that is difficult to match and is surrounded by a team of magnificent senior professionals with great technical capacity and knowledge of the sector. Carlos Tallón is a fundamental piece of the team always guaranteeing quality service, full availability and great proactivity and empathy, together with an unbeatable treatment. Very experienced both in regulatory matters and in the transactional field. David Porras and Beatriz Cabeza demonstrate a very remarkable technical capacity and knowledge of the sector.'
'The Deloitte team brings a great knowledge of the regulatory environment of the energy sector, together with a great technical capacity, availability and proactivity. Especially noteworthy is the possibility they offer of being able to channel legal and technical services through their firm, which is within the reach of very few national and international law firms.'
'María Guinot guarantees a quality service, with perfect team management and technical brilliance. Carlos Tallón is always available, offering creative solutions to problems that arise and with a very remarkable knowledge of regulation and the electricity market. Its team is a guarantee of quality service and is made up of professionals with great technical capacity and the ability to adapt and react to any situation.'
Key clients
Enel Green Power España
I-De Redes Eléctricas Inteligentes
Kobus Partners
Solaer
Repsol
Enagás
Acciona Energía
Conoco Phillips Marketing and Trading
Grupo Cuerva
Enel Green Power
EDP Renovaveis
Work highlights
Advised Kobus Partners on the refinancing of all the debt related to its renewable portfolio by means of a hybrid financing involving both bonds and project debt.
Advised Solaer Group regarding the financing by Banco Cooperativo Español for the construction of two photovoltaic installations in Spain totaling 36MW of peak capacity.
Advised Enel Green Power on the potential acquisition of a private holding company owned by Siemens Gamesa Renewable Energy, owning 73 greenfield wind farm projects.
The 'highly specialised team' at Deloitte Legal demonstrates 'extensive knowledge of public law', with clients noting that it is 'at the forefront of regulatory changes', a characteristic which allows it to provide comprehensive coverage of the energy, infrastructure, TMT, healthcare, transport and financial sectors. María Guinot leads the practice, which is often engaged to provide litigation services as well as urban planning and public procurement advice. The team includes Salvi Pagès and Carlos Tallón, adding to the firm's public procurement and concession project expertise. In March 2022, the firm saw the departure of Antonio Luis Bañón, followed by the departure of José María Barrios to DLA Piper in January 2023.
Practice head(s):
Other key lawyers:
Testimonials
'It is a highly specialised team, reliable and with absolute availability. They show great knowledge of the sector, which allows them to always offer practical and executive solutions. In terms of quality, absolutely comparable to any other large firm in the market.'
'Deloitte Legal currently has one of the most reliable public law teams on the market, both because of the enormous quality demonstrated in the wide variety of services that they are capable of providing -advice on both administrative and judicial procedures, preparation of reports and opinions, etc-, as well as for the quality of the advice provided in transactions with a high regulatory component.'
'The plus is provided by María Guinot for her knowledge and for the effort she makes to adapt her advice to the client's needs. Actively listening.'
'María Guinot and Carlos Tallón are highly involved and collaborative on issues and respond quickly and effectively to queries. They have extensive knowledge of public law practice and are at the forefront of regulatory changes. They are also friendly and approachable.'
'The knowledge of the business and the experience and skills they have, which are very high.'
'Closeness, availability and total empathy with client needs.'
Key clients
Banco Santander
Spanish Executive Resolution Authority
Autoridad de Resolución Ejecutiva
Parques Reunidos Servicios Centrales
DIF Capital Partners
Eroski Sociedad Cooperativa
Enel Green Power España
Hispasat
Enagás
Autoridad del Transporte Metropolitano
Asociación de Municipios para la Movilidad y el Transporte Urbano
Grupo TMB
Ayuntamiento de la Ametlla del Vallés
Global Rusalka
Work highlights
Advised on a judicial appeal relating to Banco Santander before the National High Court and the Supreme Court against a resolution issued by the Ministry of Economic Affairs.
Advised IRIDIUM Concesiones de Infraestructuras on administrative procedures filed for the declaration of impossibility of performance and the re-establishment of economic equilibrium of seven concession contracts.
Acted in a judicial appeal relating to SLR Bahía Hotels before the Canary High Court and the Spanish Supreme Court against a resolution issued by the State Secretary of Budgets and Expenses.
Deloitte Legal
is home to a global corporate and M&A team of over 600 lawyers spread across 80 countries. The team in Spain provides a comprehensive array of services, from domestic and cross-border acquisitions through to joint ventures and exits, directing its focus towards the finance, travel and leisure, manufacturing and pharmaceutical sectors.
Ignacio Sanjurjo
leads the practice, which was bolstered by the arrival of
Guillermo Donadeu
, a lawyer with a track record in representing family-owned businesses, from
CMS Albiñana y Suárez de Lezo
in July 2022.
Testimonials
'Accessibility and availability. They provide solutions and are not limited to transcribing what is requested by the client.'
'Knowledge of operations. Experience.'
'The legal and business knowledge of the client. The commitment and honesty with the client. The effective and reasoned advice in decision-making.'
'It is a team that is very close to the client, the dialogue is constant, and they are constantly interested in the situation of the company and its legal challenges. They take great care of the relationship and that translates into reasonable fees.'
'I would highlight the mercantile practice and particulalry recommend Sharon Izaguirre.'
'Exceptional involvement in projects, proximity, high technical level, initiative to propose solutions to problems.'
Key clients
ABAC
ADIDAS
ATRESMEDIA GROUP
BANCO ALCALÁ
EL CORTE INGLÉS
EROSKI
KNIGHT FRANK
KOBUS PARTNERS
MAHOU
LEASYS SPA (FIAT GROUP)
RED ELÉCTRICA DE ESPAÑA
RENAULT GROUP
REPSOL
SIEMENS GAMESA
TELEFÓNICA
GRUPO ANTOLÍN
Work highlights
Advised Telefonica Tech (subsidiary of Telefonica, S.A.) on the acquisition of 100% of Geprom, a technology-based engineering company headquartered in Spain specialising in industrial automation and the digital transformation of existing factory production processes.
Advised Atresmedia Group in the framework of the acquisition of 100% of the share capital of the Spanish company, Diariomotor Medios Digitales, S.L.
Rendered legal advice to RCI Banque SA (Renault Group) on the acquisition of the entire share capital of Bipi Mobility, S.L.
Deloitte Legal
handles a breadth of commercial, insurance and reinsurance matters, and possesses expertise in assisting clients with investments and acquisitions as well as regulatory matters.
Ignacio Ortiz del Río
 oversees the practice and is an expert in providing legal and tax advice to domestic and international insurance clients.
Carmen Vázquez
is a key senior associate in the team; she conducts due diligence reviews of brokers, insurance companies and bank assurance structures.
Cristina Jiménez
is knowledgeable in corporate reorganisations for international entities, and senior associate
Pablo de la Fuente
 is also noted.
Key clients
AVANZA PREVISIÓN, COMPAÑÍA DE SEGUROS, S.A.
CNP PARTNERS DE SEGUROS Y REASEGUROS, S.A.
RGA SEGUROS GENERALES RURAL, S.A. DE SEGUROS Y REASEGUROS
PELAYO MUTUA DE SEGUROS Y REASEGUROS A PRIMA FIJA
VIDA CAIXA, S.A.U. DE SEGUROS Y REASEGUROS
RSA LUXEMBOURG, S.A. SUCURSAL EN ESPAÑA
ROYAL & SUN ALLIANCE INSURANCE ESTABLECIMIENTO PERMANENTE
ASEFA S.A. SEGUROS Y REASEGUROS
LA UNION ALCOYANA, S.A. DE SEGUROS Y REASEGUROS
A.M.A. AGRUPACIÓN MUTUAL ASEGURADORA
ABANCA VIDA Y PENSIONES DE SEGUROS Y REASEGUROS, S.A.
Work highlights
Advised a major insurance company in a 360º regulatory due diligence analysis aimed at evaluating its degree of compliance with a wide range of regulations.
Advised a Spanish insurance company on a range of aspects including establishment of the company in 2020.
Deloitte Legal
stands out for the strength of its regulatory practice, advising on the implementation of new regulations, the launch of new digital products, and mergers and restructurings involving financial services providers. Overseen by
Francisco Ramírez Arbués
- who also heads the fintech practice - and
Manuel Gómez Gilabert
, the team assists key players in the payments and lending and digital banking space, with a particular emphasis on handling regulatory work for major fintech companies. On the transactional side,
Ignacio Echenagusia
, who has experience in acquisition finance, corporate finance and project finance, especially in the renewable energy sector, takes the lead.
Practice head(s):
Francisco Ramírez Arbués; Manuel Gómez Gilabert; Ignacio Echenagusia
Other key lawyers:
Eva Santervás; Miguel Bercedo; José Manuel López
Testimonials
'Great team with wide expertise and very convenient fee flexibility.'
'Francisco Ramírez Arbués and Eva Santervás are the most well-informed regulatory lawyers to work with.'
'I have worked with the Deloitte regulatory team and they are very competent. As strong points I would highlight their deep knowledge of their subject, with team members who have previously worked in the administration and whose knowledge and experience are of great value.'
'They are very versatile and capable of offering legal advice on different matters such as project finance, syndicate financing, and so on. Deloitte Legal offers an optimal, flexible, close-at-hand service with an unquestionable level of excellence.'
'Ignacio Echenagusia is technically brilliant and has an exceptional level of education. He gets the client to understand the legal difficulties, so that the lawyer-client decision-making is in unison. Working with him is very enriching. He is agile in decision making and comes up with different solutions for the same problem. José Manuel López is at an amazing technical level for his experience. He is resolute and imaginative when dealing with legal problems. He has excellent negotiating skills, and is capable of resolving issues that were apparently a deal breaker. Ignacio and José Manuel form an excellent team. Whenever we have recommended them to other people, the feedback received has been excellent.'
'They have a broad vision of the sector and offer personalised solutions. They take the approach of finding different scenarios, adapted to the reality of our company, considering all the variables, approaches and requirements. Unbeatable technical advice and a network of contacts that facilitate the successful completion of operations.'
'José Manuel López stands out for his fantastic willingness, knowledge, involvement and support. Unbeatable communication and adaptation to the needs of the company. Ignacio Echenagusia stands out for his trustworthiness and good advice, technical knowledge, organisation and planning.'
Key clients
BANCO SANTANDER, S.A.
CAIXABANK, S.A.
DEUTSCHE BANK S.A.
N26
REVOLUT
HOUSFY
SEZZLE
AFTERPAY
KLARNA
ABANCA CORPORACIÓN BANCARIA SA
BANCO SABADELL, S.A.
OPENBANK, S.A. (SANTANDER GROUP)
TARGOBANK S.A. (CREDIT MUTUEL GROUP)
CAPCHASE INC.
DINERS CLUB SPAIN
WOC FOTOVOLTAICA ESPAÑA 25, S.L., S.COM
SOLAER CLEAN ENERGY 2, S.L.U.
BANCO COOPERATIVO ESPAÑOL, S.A.
BANKINTER, S.A.
KOBUS PARTNERS
Work highlights
Advised Openbank (Santander Group) on its strategic international expansion and the design and implementation of the licensing and compliance requirements in different EU countries.
Advised American Express on several complex regulatory mandates relating to cross-border reorganisations and transactions, including financial regulatory advice in multiple EU jurisdictions.
Advising Nuadi Components on the refinancing of its debt for the purposes of financing the acquisition of Sadeca Automotive.
The dispute resolution experts at Deloitte Legal are considered 'reliable lawyers to resolve complex conflicts'. The firm excels in banking litigation, where it has an impressive track record defending major Spanish banks. The firm has also been involved in private follow-on damages claims following cartel findings by competition authorities, an increasingly important field in Spain. In addition to having a presence across multiple offices in the country, the department forms part of the firm's global network, giving it the size and resources to handle large cases. Barcelona-based partner Silvia García López, who is also a registered mediator and arbitrator, jointly leads the practice alongside Eduardo Villellas in Madrid; Villellas draws on over 20 years of experience handling complex commercial litigation and arbitration. Senior associates Esther Pérez La Orden and Beatriz Domingo Montero are also recommended by clients.
Practice head(s):
Silvia García López; Eduardo Villellas
Testimonials
'Dynamism, team-client communication, dialogue.'
'I would highlight their high level of knowledge and specialisation in the sector, the predisposition and high technical skills of the team to implement the most efficient defence strategy. They have proven to be reliable lawyers to resolve complex conflicts.'
'I'd highlight Eduardo Villellas and Esther Perez de la Orden for their ability to understand, their flexibility, and strategy alternatives.'
'Legal technical support of proven excellence, agile and fluid access and communication channels, and the maximum degree of involvement in processes and solutions.'
'Very close treatment, personalised and quickly integrated into the processes of the entire team.'
'Trusted advisors with great implication and sectorial knowledge of the matters. I'd highlight the treatment received by Beatriz Domingo: Personalised advice. Extensive experience in litigation and conflict prevention consultancy.'
Key clients
BLUE BAY INTERNATIONAL GROUP
BANCO SANTANDER
AENA
CAIXABANK
ING BANK
AMERICAN EXPRESS EUROPE
LOGITRAVEL
Work highlights
Acting for Blue Bay International Group in an international arbitration proceeding before the Civil and Commercial Court of Madrid in which the plaintiff claims compensation of €262m.
Acting for Banco Santander both in cases arising from current problems as well as those arising from its dealings with Banco Popular Español, Banco Pastor and Popular Banca Privada.
Undertakes the legal defense of Aena, currently in approx. 25 lawsuits filed against the client concerning leases and rent.
Deloitte Abogados
is well equipped to advise real estate funds and investors, construction companies and developers on an array of real estate issues including due diligence, town planning and lease-back agreements;
Agustín Del Río
heads the practice.
Deloitte Legal >
Firm Profile
The firm: Deloitte Legal is one of the leading law firms in Spain with experience spanning over 40 years. Served by more than 650 professionals across the country, Deloitte Legal is notable for its comprehensive services offering. Its work has been widely recognised in the main legal directories and transactional analysts. The law firm was ranked among the top ten Spanish law firms by billings. Deloitte Legal is led by Nicolás de Gaviria, a partner with a solid track record in advisory services and the one that co-ordinates the activity of the 54 partners and sets the direction that should be followed to keep up the growth rate achieved by the law firm in recent years, both regarding revenues and employee; last year nearly 62 professionals joined the team.
Through its multidisciplinary team, specialising in the main industries in the Spanish economy, Deloitte Legal delivers tax and legal advisory to major companies in Spain wherever they need it, thanks to its global network, Deloitte works alongside its clients in any of the 150 countries where the firm is present. In the same way Deloitte can advise international companies wishing to operate in Spain. The firm's main objective is to instill in-depth knowledge in its professionals, who are fully committed to the development of the different market industries.
Main Contacts
| Department | Name | Email | Telephone |
| --- | --- | --- | --- |
| Corporate and commercial | | | |
| Financial services and securities markets | | | |
| Labour and social security | | | |
| Litigation and arbitration | | | |
| Public law and real estate | | | |
| European and competence | | | |
| Restructuring and insolvency | | | |
| New technologies | | | |
| Date protection | | | |
| Prevention of money laundering | | | |
| Mergers and acquisitions | | | |
| Criminal | | | |
| Tax | | | |
| Tax planning and advice | | | |
| Indirect taxes | | | |
| VAT and customs | | | |
| International secondments/personal taxes | | | |
| Transfer pricing | | | |
| Private clients | | | |
| Taxation of financial products and institutions | | | |
| International taxation | | | |
| Tax management | | | |
| Tax litigation | | | |
| Global employee services | | | |
Staff Figures
Number of lawyers : 2,000+ in this country : 660
Languages
Basque Catalan English French Galician Spanish
Memberships
Deloitte Legal worldwide network Deloitte Tax worldwide network
Other
Other offices : Alicante Other offices : Barcelona Other offices : Bilbao Other offices : Las Palmas de Gran Canaria Other offices : Madrid Other offices : Málaga Other offices : Oviedo Other offices : Palma de Mallorca Other offices : Pamplona Other offices : Sevilla Other offices : Valencia Other offices : Zaragoza
Client Testimonials
CLIENT: Nic Balaceanu (CEO)
COMPANY/FIRM: Lendrise Marketplace S.R.L., start-up that manages the ScoreRise mobile app
TESTIMONIAL: As a fintech company, we have had to hire Reff & Associates firm many times to help us with our legal, compliance and lately GDPR matters in Romania. I come back to Andrei Burz-Panzaru and his team time and time again, because I trust him and his colleagues. They are all efficient and effective with significant knowledge in the financial banking arena of Central and Eastern Europe. I respect Andrei's strategic and fair mind, and appreciate his follow through and quick turnaround. I highly recommend Andrei Burz-Panzaru, Lorena Rosia, Andreea Bira and Silvia Axinescu for their legal and compliance advisory services along the years.
---
CLIENT: Mihaela B?ciu (General Manager)
COMPANY/FIRM: S.S.I.F. Tradeville S.A., one of the largest investment firm in Romania
TESTIMONIAL: We have been working with Reff and Associates for more than 4 years on various issues (litigation, project development, compliance assurance and general advisory tasks) and our experience has been, without fail, excellent. From the quality of work to response times, from access to top expertise to level of involvement we feel that Reff and Associates has been a great choice for us on a wide array of projects. Our overall experience was that of a sound legal partner for a dynamic and innovative business.
---
CLIENT: Magdalena Cristescu (Chief Legal & Compliance Officer)
COMPANY/FIRM: Intrum Romania S.A., the undisputed market leader of Europe having a wide-ranging expertise in debt collection services and credit management
TESTIMONIAL: We have cooperated with Reff and Associates in several situations of high importance to our company. We value very much the swift communication, the deep and detailed level of understanding of our business, the flexibility and availability of dedicated teams and the tailor-made solutions to the issues we have been asking for consultancy. We will certainly use their professional services in the future and recommend this consultant to interested people as well!
---
CLIENT: Mihai Flucus (Managing Director)
COMPANY/FIRM: InvestCapital LTD, securitization vehicle part of Kruk Group
TESTIMONIAL: During our multiple receivable assignment opportunities, we had the pleasure of cooperating with Reff &Associates while they were acting as a legal counsel, both buy-side and sell-side. The stand-out trait of this company and its professional team is represented by a knowledgeable, ethical and efficient approach towards the client needs and objectives. In addition, we have always encountered as part of their team, well-prepared professionals who are ready to offer the requested technical guidance, whilst proactively tackling connected elements.
---
CLIENT: Mihai Rotaru (Deputy Head of Legal)
COMPANY/FIRM: Banca Transilvania, the largest bank in Romania
TESTIMONIAL: Reff & Asociatii's team is a reliable partner in any type of banking and financing transactions, that manages to identify, in any context, the most suitable win – win legal solutions for all the involved parties. The high quality of their services is based on team members' sophisticated skills and expertise and also, on their perpetual inclination toward innovative tools and effective approaches.
---
CLIENT: Mircea Albu (Workout Department Manager)
COMPANY/FIRM: Patria Bank S.A., Bucharest-based Romanian bank
TESTIMONIAL: Reff & Associates is definitely the go-to law firm for large scale, complex NPL portfolio deals and has one of the strongest and most knowledgeable team on the Romanian market. Andrei Burz-Pinzaru has a business oriented and pragmatic approach, he is able to take the right stance between appropriate advising and recognizing that commercial contracts sometimes require reaching decisions quicker but also focusing on considered risks. Andreea Serban is excellent at issue spotting and relationship management, she is pro-active and has a deep knowledge of the NPL market. It was a pleasure working with both of them and we would certainly recommend them to any of our contacts.
---
CLIENT: Alina Sitaru
COMPANY/FIRM: KRUK Romania, part of Kruk Group, one of the largest debt management companies in the Central Europe
TESTIMONIAL: This firm is a true market leader in NPL projects in Romania. I have been working with Reff & Associates, particularly with Andrei Burz-Pinzaru and Andreea Serban, for over three years now on acquisitions of NPL portfolios. I rely heavily on both of them to help us easily navigate legal challenges in each deal and advise us on business sensitive issues. Andrei is our trusted advisor and an innovator, he always provides valuable insights and keeps us ahead of opportunities and market trends. Andreea is tenacious, technically brilliant, friendly and personable and very responsive. She is an excellent negotiator, balanced and fair, and always finds a compromise solution acceptable to both parties. I really value in our long-term collaboration the fact that they constantly keep our goals at the heart of their approach and they also project a unified front with us (each time we act like a single team).
---
Mergers & Acquisitions Practice
CLIENT: Emile Poot (Head of Corporate Development | Head of Tax)
COMPANY/FIRM: Damen Shipyards Group, the largest shipbuilding group in the Netherlands and one of the leading builders of workboats and fast craft worldwide
TESTIMONIAL: Please allow me to share some words on what makes Georgiana Singurel a great M&A lawyer and why we like to work with her.
The primary one, obviously, is the level of trust and transparency. This makes it very easy to work together and to communicate on a very open and transparent way. There is a high degree of mutual trust.
The second reason is Georgiana's level of experience. I know this is an obvious reason, but it is a privilege to work with a lawyer who knows what's happening in terms of best practices and current market conditions. Each (phase of a) deal has its own set of unique circumstances and challenges and it is therefore important to have somebody like Georgiana who's seen a lot of deals and has the practical experience to deal with any problem that may come up.
Third, Georgiana and her colleagues have built-up quote some industry knowledge. As our industry has its unique legal considerations, having such knowledge is critical in getting the legal protection we need in the SPA and other deal-related legal agreements. There are a lot of subtleties among transactions and having the right knowledge and experience within our industry often proves to be a distinctive quality in finding such subtleties.
Fourthly, Georgiana and her colleagues know about the Damen business. Depending the type of project and specific phase of a project, Georgiana knows when to position herself as "the creator of paper work", or as one of the key strategic advisors on a deal. Naturally, we prefer the latter if possible, however there are pre-cooked parts of transactions where time and speed are of the essence and the role of an M&A lawyer is limited to merely commodity work. This is something Georgiana very well understands and can easily adapt to.
The fifth element I would add is a high degree of pragmatism, especially required for our business / company. We're looking for a lawyer with a deal maker mindset and one that doesn't waste our time on items that are less relevant for us. For this, again, the Damen experience and industry knowledge are very important. In a family company like Damen, deals are always very personal and individual, and so are the objectives. Georgiana knows what to push for. She listens, and demonstrated over and over again that she knows what is most and least important to Damen.
Last but not least, Georgiana surrounds herself with a strong team. As M&A is typically not a one-(wo)man show, Georgiana has a capable and quality team working alongside them. And, also important, she knows how to strike the right balance between what she does herself and what she delegates to associates.
---
CLIENT: Sebastian Torneanu (Finance and Administration Manager)
COMPANY/FIRM: Grupo Antolin Spain, one of the key players in the automotive sector
TESTIMONIAL: We are working with Reff & Associates team since many years, being our core partner in all matters regarding due diligence, transactional and legal assistance. Their strong professional knowledge and skills, but also their attitude and dedication always add a substantial value to our projects. The business responsible Georgiana Singurel has always a proactive attitude and support the cooperation in all matters not only with Reff & Associates activity but also all the relationship management between our company and the whole Deloitte structure in Romania and abroad.
---
CLIENT: Ahmet Ahmedov
COMPANY/FIRM: Trakya Cam Sanayii A.S, one of the biggest flat glass producer in Europe
TESTIMONIAL: I firstly met Reff & associates in 2012, when our group was seeking for legal assistance in the taking over of a Romanian company. It was such an impressive experience, that we continued to work with them ever since, on all our projects – which included transaction assistance, day-to-day advice on commercial or employment aspects, as well as consultations on all various complex matters we encountered in our activity. It is a cooperation that both my organization and myself values and trusts. During all these years, the main point of contact was Georgiana Singurel, partner of the M&A legal team, whom I would describe as a great dealmaker in negotiations and a very focused and constructive advisor in all our interactions. I highly praise her expertise and know that – after all these years – she intuitively anticipates our movements in negotiations and the real key points for our organization. Hence, it is a high comfort for me to work with her and I would recommend her to anyone looking for a knowledgeable and dedicated counsel.
---
Real Estate Practice
CLIENT: Ovidiu Sandor
COMPANY/FIRM: Mulberry Group, real estate development firm
TESTIMONIAL: The real-estate team at Reff, led by Irina Dumitriu, has been involved in the most significant transactions of our group of companies. They have proven to be a very competent team, with the ability to focus and deliver, sometimes under great time pressure. Besides a deep understanding of the legal aspects and a broad experience in the market, they are always aware of the commercial interests of the client and act in a way that properly balances the management of the legal risks with these commercial goals.
---
CLIENT: Robert Ionita
COMPANY/FIRM: NEPI Rockcastle plc, commercial property investor and developer
TESTIMONIAL: Reff & Associates represents more than just a law firm to us. They are a reliable and trustworthy business partner who we can always rely upon. Apart from well-documented and thorough legal advice provided, the practical experience and commercial oriented approach of Reff & Associates team brings added value to our projects. Irina Dimitriu's full dedication, in particular, played a crucial role in moving forward with our recent deals.
---
CLIENT: Bogdana Constantinescu (Head of Legal)
COMPANY/FIRM: Arcade
TESTIMONIAL: One of the most professional team on the market with extensive experience and high technical skills. Collaboration with the real estate team is all the more enjoyable and valuable because they have a very good client approach and attention for business details. They were always prompt in delivering the services, persistent in sustaining their opinions when necessary but also flexible in accommodating various transactions structures and commercial agreements.
---
CLIENT: Head of Legal of one of the largest retailers in Romania
COMPANY/FIRM: confidential
TESTIMONIAL: I was particularly impressed with the Reff & Associates team's pragmatic and business oriented approach, focused on finding balanced solutions. We especially valued their sensible legal input, business orientated, aimed at mitigating risks and closing the deal. Their solid legal knowledge, combined with an excellent understanding of the market, makes them one of the most reliable collaborators on the market and also trustful partners.
---
Employment Practice
CLIENT: Antoaneta Vacaroiu (Legal Consultant Romania & Moldova)
COMPANY/FIRM: Avon Cosmetics (Romania), the fifth-largest beauty company and the second largest direct-selling enterprise in the world
TESTIMONIAL: The employment team of Reff & Associates, led by Florentina Munteanu, is very professional and responsible. It are ready to answer your questions any time in formal and informal ways at the same level of professionalism and accuracy. The team is aspirational and highly ethical. We truly value the timely, sound and objective advice and the day-to-day involvement provided in every step of our activity. We would definitely recommend and look forward to work with them.
---
Competition Practice
CLIENT: Vlad Tigoiu (Chief Strategy Officer)
COMPANY/FIRM: Fildas Catena Group, the third largest retailer on the Romanian pharmaceutical market
TESTIMONIAL: We have a long-standing relationship with Reff & Associates, working with them for many years, especially with the competition law team led by Florentina Munteanu. We are particularly impressed by how reliable and client-oriented they are, and we felt on many occasions that they went the extra-mile for us to find proper solutions to complex issues. We are truly grateful for their effort and collaboration.
---
Diversity
ALL IN: Accelerating gender and inclusion
The "ALL IN: Accelerating gender and inclusion" strategy is designed to deliver exceptional experiences, and outlines Deloitte Legal's commitment to diversity and inclusion, and to accelerating representation of women in leadership roles.
Our strategy has led us to be recognized in the market:
We have been certified by the Madrid Bar Association as an outstanding Law Firm with regards to gender equality.
We have received from Fundación Diversidad (Diversity Foundation) the Diversity Charter in recognition of our commitment to diversity and equality.
As an example of our commitment to gender equality we can confirm that this year a total of 169 people were promoted, of whom 56.80% were women and 43.20% were men.
Main three initiatives:
Empower Women at Deloitte Legal:
Development and coaching program focused on the promotion of female talent. This specialised training program has the aim of helping women maximize their strengths and overcome their barriers by sharing real experiences at Deloitte.
Equality Committee:
Special commission created to ensure compliance with the values of diversity and inclusion in the day to day of all the professionals of the Firm.
Women in Legal World Awards:
Deloitte Spain has entered into a sponsorship agreement with Women in a Legal World to support this initiative. It joins Banco Santander and Mutualidad de la Abogacía in recognising the work undertaken by professional women and organisations committed to equality in the field of law and justice.
Additional initiatives:
Women in Leadership Working Group:
Working group created by female partners at Deloitte Legal and aimed to promote the presence and awareness of the female leadership at Deloitte Legal in any important internal or external event or initiative.
Lawyer and Tax Specialist for a Day:
Initiative dedicated to university students living a day accompanied by a partner and knowing what the day to day of our partners is like. The role of the female partners on this day is especially relevant since it allows them to share the importance of female talent with the new generations and future Deloitte professionals.
Act & Impact:
Best Practices Book created and shared with all of our professionals with regards to flexibility, work life balance, diversity and inclusion.
Being Flexible:
Initiative created by Deloitte to promote work life balance both in male and female professionals to avoid that this balance might act as a stopper in anyone's career.
Train the Trainer:
Specific and compulsory training initiative aimed to promote diverse and inclusive leadership among Deloitte Legal Partners.
Committed Lawyers:
A charitable initiative led by our own lawyers aimed at promoting social projects across different areas such as integration, pro bono advisory services and solidarity with non-profit entities.
The Big Wager:
The Big Wager is an innovation contest designed by Deloitte Legal for all its professionals, and it is aimed at promoting innovation within the Firm with the spotlight on the generation of ideas for new client solutions or services. The contest enables all the professionals to share their ideas in equal conditions.
Legal Briefings
Corporate governance in Mexico: overview and trends 2021

Adapting Mexican corporate governance policy related to new market realities would need corporate law reform with the backing of enforcement. Nevertheless, certain local instruments – which lack binding force and which may, at best, fit in the category of 'soft law' – attempt to direct corporate practices through a voluntary approach. This is the case …