Doing Business in...Senegal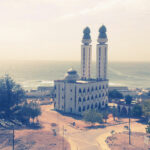 1. OVERVIEW Senegal has one of the most promising economies in Africa. As an emerging market, Senegal abounds in business opportunities and benefits from several positive factors which makes the country one the most attractive of the region.
Contributed by Houda Law Firm
Read More...
Legal Market Overview
Senegal is known for its political stability and security. With an economy driven in large part by the agricultural sector, the West African nation has seen sustained growth, while inflation levels have remained low.
Parliament adopted a new mining code, which was supplemented by a decree in 2017. The new legal framework is consistent with regional trends, as neighbouring countries have also sought to increase transparency requirements and state control of the mining sector. The code also introduced local development provisions and made amendments to certain taxes and royalties.
The country's coastal capital, Dakar, is home to almost a quarter of the population and is feeling the effects of rapid urbanisation. In a move to ease traffic congestion and overcrowding in the capital, the government is developing a new city, Diamnadio, which is connected to Dakar by a highway constructed in 2013 and sits close to Blaise Diagne International Airport, opened in 2017.
International firms active on the African continent often handle significant projects in Senegal, though the country is home to a number of impressive local firms with the size and resources to handle large projects. Several of the leading domestic firms maintain good relationships with foreign firms and work in conjunction on cross-border transactions.
---
Firms in the Spotlight
Cabinet Maître Cheikh FALL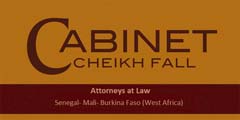 As one of the largest and most experienced law firms in West Africa with over three decades of practice in the field of law, Cabinet Maitre Cheikh FALL offers a wide range of legal services to national and international organisations and individuals throughout Africa. Maître Cheikh FALL law firm was founded and is managed by …
View Profile...