Doing Business in...Senegal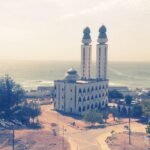 Within the last decade, the economic, social and legal landscape of Senegal has undergone developments at various levels. Indeed, Senegal is increasingly becoming a country favourable to investment on a regional and international scale. In view of its privileged geographical location thanks to its proximity to the European continent and its borders with five countries …
Contributed by Houda Law Firm
Read More...
Firms in the Spotlight...

Cabinet Maître Cheikh FALL
As one of the largest and most experienced law firms in West Africa with over three decades of practice in the field of law, Cabinet Maitre Cheikh FALL offers a wide range of legal services to national and international organisations and individuals throughout Africa. Maître Cheikh FALL law firm was founded and is managed by …
View Profile...
Firms in the Spotlight...

Houda Law Firm

Houda Law Firm is a multi-sector and multidisciplinary firm based in Senegal and Ivory Coast.
View Profile...
Legal Market Overview
Senegal has a well-established reputation for stability, standing out from some of its neighbours in west Africa. Nevertheless, the country has been challenged by the Covid-19 pandemic; its quick response and comparatively low infection and death rates have drawn strong praise, though protests broke out in early 2021 in response to the coronavirus curfew imposed in capital Dakar and neighbouring Thies.
The initial optimism over Senegal's burgeoning oil and gas sector was dampened by the reality of the global scenario; Australian oil company FAR sold its stake in Senegalese oil blocks, including the country's first oil development, to India's ONGC in late 2020.
Senegal's small legal market is home to leading full-service firms GENI & KEBE and Houda Law Firm, and was further bolstered by the establishment of technology, data protection and cybersecurity specialist firm LPS L@w in 2015.