Doing Business in...
Senegal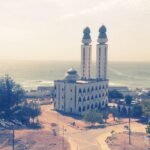 Within the last decade, the economic, social and legal landscape of Senegal has undergone developments at various levels. Indeed, Senegal is increasingly becoming a country favourable to investment on a regional and international scale. In view of its privileged geographical location thanks to its proximity to the European continent and its borders with five countries …
Contributed by Houda Law Firm
Read More...
Firms in the Spotlight...

Houda Law Firm

Houda Law Firm is a multi-sector and multidisciplinary firm based in Senegal and Ivory Coast. We are the first law firm in French-speaking Africa to have opened a secondary law firm in Ivory Coast. Founded in DAKAR (Senegal) in 1977, our firm has extensive experience in assisting and representing local, foreign companies and investors in …
View Profile...
Legal Market Overview
Covid-19 infection rates remain low in Senegal in comparison to neighbouring countries, and the country saw restrictions lifted in March 2021 following protests earlier in the year. Uncharacteristically, the country saw further protests following the arrest of an opposition politician, and the controversial anti-terrorism law. Following the deadly clashes between protestors and security forces, Senegalese President Macky Sall declared a day of national mourning in the memory of those killed in the protests.
In response to climate change, a group of over 50 humanitarian agencies have signed a climate risk insurance policy with the aim of paying out prior to crises, based on pre-agreed scientific triggers, allowing agencies to plan in advance as opposed to waiting until a crisis has hit.
The energy sector has begun to pick up following the initial investment slump felt globally. The electricity sector has been reformed with the introduction of the country's first electricity code, which provides a new regulatory framework for the power sector. As a result, publicly developed projects have continued, with an expected new interest in renewable development following the passing of the bill.
Senegal's legal market is home to several well-known, full-service firms, such as GENI & KEBE and Cabinet Maître Cheikh FALL.