Doing Business in...
Senegal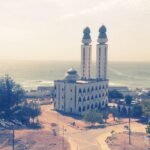 Within the last decade, the economic, social and legal landscape of Senegal has undergone developments at various levels. Indeed, Senegal is increasingly becoming a country favourable to investment on a regional and international scale. In view of its privileged geographical location thanks to its proximity to the European continent and its borders with five countries …
Contributed by Houda Law Firm
Read More...
Firms in the Spotlight...

Houda Law Firm

Houda Law Firm is a multi-sector and multidisciplinary firm based in Senegal and Ivory Coast. We are the first law firm in French-speaking Africa to have opened a secondary law firm in Ivory Coast. Founded in DAKAR (Senegal) in 1977, our firm has extensive experience in assisting and representing local, foreign companies and investors in …
View Profile...
Legal Market Overview