Firms in the Spotlight
DMD Advocates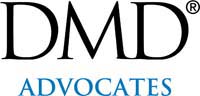 DMD Advocates is a leading full-service law firm in India with focus on solutions and results through a unique holistic approach that blends its expertise and decades of experience in five core practice areas – litigation and dispute resolution, corporate, taxation (direct and indirect), regulatory,  and intellectual property rights.
View Profile...
Legal Market Overview
A prominent trend across the Indian political landscape is the speculation surrounding the general election scheduled for early 2019, and the potential impact the outcome will have on recent legislative implementations. Nonetheless, India's legal market remains buoyant, with banking, corporate, projects and infrastructure sectors remaining key areas of instruction and activity for firms.
2018 saw a landmark ruling by India's Supreme Court: the abolition of section 377 of the Indian Penal Code and the official decriminalisation of homosexuality. A draft Personal Data Protection Bill, which aims to establish more rigorous data protection regulations, has attracted criticism for its limited protection of an individual's rights and remains in a liminal state at the time of writing.
The Insolvency and Bankruptcy Code, which simplified the process for companies facing insolvency by combining existing legal frameworks into a streamlined, single law, remains a key talking point in the banking and restructuring sphere. Prime Minister Modi's demonetisation of the currency has had its most prominent effects on foreign investment and taxation matters. The government's goods and services tax (GST), passed in July 2017, which replaced several central and state taxes with a single unified tax, continues to play a significant role in deals.
The Real Estate Regulation and Development Act, passed in 2016, brought in stricter regulations for real estate transactions, and firms have noted its impact in recent transactions. However, infrastructure projects remain on the increase, notably in the renewable energy, railway and transport sectors, and cross-border projects and joint ventures are buoyant.
Dispute resolution matters, litigation and alternative dispute resolution alike, continue to thrive. The popularity of the arbitration process continues, following the recent reforms to the Arbitration Act, coupled with the confidential nature of proceedings.
Well-established law firms include Shardul Amarchand Mangaldas & Co, Trilegal, Cyril Amarchand Mangaldas, Khaitan & Co., Kochhar & Co., and L&L Partners Law Offices, which underwent a rebrand in 2018. Other prominent firms in the market, which are moving away from the traditional family-run model, include ZBA, AZB & Partners, and J Sagar Associates.
---
The Legal 500 Client Service Survey
Data extracted from The Legal 500 Client Service Survey. Hover over data points to reveal number of Legal 500 firm rankings for this jurisdiction. All firm scores on display are above the Global Benchmark score for this criteria.