8 New Square > London, England > Set Profile
8 New Square
Offices
8 New Square Intellectual Property
8 New Square
LINCOLN'S INN
LONDON
WC2A 3QP
England
8 New Square > The Legal 500
Rankings
8 New Square's members have solid expertise in handling a range of contentious IP work before all levels of the court system. The team's workload regularly includes copyright, trade mark and patent litigation. Michael Tappin QC recently appeared before the Supreme Court in Regeneron v Kymab, involving the patent issue of sufficiency. The Court ruled that patents for a transgenic mouse  - used for developing human antibodies - were invalid for insufficiency. In another high-profile case, Adrian Speck QC, Isabel Jamal and Jessie Bowhill appeared on both sides of HRH The Duchess of Sussex v Associated Newspapers, involving a claim brought by the Duchess for invasion of privacy and copyright infringement, after extracts of a letter written to her father Thomas Markle in 2019 were published in the Mail on Sunday. In recent news, in January 2021, James Mellor QC was appointed to the High Court bench, and February 2021 saw Daniel Alexander QC become the set's new Head of Chambers.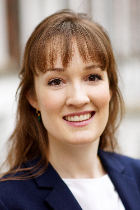 Beth Collett
-
8 New Square
'
Beth is extremely commercial in her approach, enabling clients to achieve practical solutions to often complex situations, and she provides first-class technical advice.
'
Ranked: Tier 1
Testimonials
Set
'A pre-eminent IP set, with strength in depth from the top QCs to very competent juniors.'
'8 New Square have an excellent range of barristers, from senior QCs down to new junior tenants. Although they are often extremely busy, they make time for new cases.'
'A quality set with strength throughout.'
'They continue to be one of the very leading IP chambers.'
Clerking
'I have used this set for nearly 30 years, and have always had a first- rate and friendly service from the clerks, in particular Nick Wise, Martin Williams and Ben Newham.'
'8 New Square's clerking service is impeccable – a combination of responsiveness and clarity on fees makes them a favoured choice. Ben Newham is always available to co-ordinate and facilitate client-specific requests.'
The members of 'excellent set' 8 New Square act for ISPs, technology companies, and broadcasters involved in telecoms disputes, cases involving FRAND licensing determinations, and issues arising from breaches of data protection. In Optis Cellular Technology LLC v Apple Retail, Adrian Speck QC and Mark Chacksfield QC successfully brought a patent validity and infringement claim against Apple, with the potential for a highly lucrative FRAND determination. In Microsoft Corp v Khan, Jaani Riordan acted for Microsoft in a claim to uncover sources of counterfeit and grey import product keys for the company's software products. Jonathan Hill is representing Jaguar Land Rover in Jaguar Land Rover v Haynespro, in a claim concerning allegedly unauthorised access by the defendant to repair information from Jaguar's database.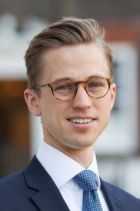 Ranked: Tier 2
Ranked: Tier 4
Testimonials
Set
'Excellent set.'
Clerking
'Excellent and friendly.'
The experienced media and entertainment set at 8 New Square acts in disputes for broadcasters and internet service providers, as well as for individuals and companies across the film, television, print and online media, and advertising industries. In Martin v Kogan, Jonathan Hill represented Pathe Productions in a claim regarding the authorship of the screenplay for the 2016 Stephen Frears-directed film Florence Foster Jenkins, a case which established an appropriate test for determining if a script contributor is a co-author. He is opposed in Londongrad Limited v BBC by Jessie Bowhill, who is representing the claimant, who alleges that the television series McMafia (which is credited as based on the non-fiction book by Mischa Glenny) plagiarized his short film.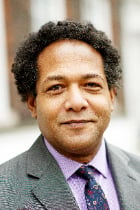 Ranked: Tier 3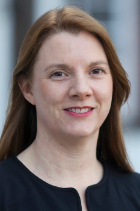 Ranked: Tier 4
Testimonials
Set
'We have been very impressed with its service.'
8 New Square >
Set Profile
8 NEW SQUARE is the largest specialist intellectual property chambers in the United Kingdom. Chambers has 28 IP Barristers, including 10 QCs. We have two former Judges as door tenants as well as three active Judges sitting in the Supreme and High Courts. 8 New Square's depth of knowledge and breadth of experience in intellectual property, media and entertainment and IT law is second to none. Chambers is involved in a significant proportion of all IP related trials each year, with members appearing in the majority of recent landmark cases before the Supreme Court, Court of Appeal and specialised patent division of the High Court.
From our most senior silks to our most junior members, we can offer technical and scientific expertise over a wide variety of disciplines. Many members of chambers have graduate or post-graduate level scientific qualifications and/or technical industrial experience. Chambers also offers a commercially focused service. We have market-leading experience in dealing with IP issues for large multinational commercial organisations, small to medium-size businesses, government departments and universities as well as individual inventors, artists and musicians. We value our friendly and approachable style and we are committed to achieving the best for our clients.
The set:  Members of chambers are at the forefront of intellectual property litigation; advising on and presenting cases with considerable technical detail. Most have at least an undergraduate science qualification and some have advanced science degrees. Chambers handles litigation for leading commercial organisations around the world and high-profile individuals, as well as small companies and individuals. Members appear in the major English courts and tribunals including the High Court, Court of Appeal, Supreme Court and The Intellectual Property Office including trade marks and design registries, as well as in cases before the Copyright Tribunal and the Intellectual Property Enterprise Court. Several members have written leading textbooks on aspects of intellectual property. The Reports of Patent Cases and The Fleet Street Reports, the two main specialist intellectual property law reports, have been edited from these chambers for many years, as well as the most recent editions of Kerly on Trade Marks and Trade Names, The Modern Law of Copyright and Designs and Russell-Clarke and Howe on Industrial Designs.
International:  Not only do members act in the major European courts, they also act in domestic and international arbitrations and mediations. Some are qualified to practice and appear in various courts overseas, including the Far East and the West Indies.
Types of work undertaken:  Patents expertise covers every field of technology. Members act in cases concerning the validity, infringement and licensing of patents and know-how, including competition aspects. A team from chambers acted in the first ever biotechnology patent appeal to reach what is now known as the Supreme Court and a total of five counsel appeared before the same court in the recent landmark case of Unwired Planet v Huawei – a telecommunications dispute concerning worldwide FRAND licenses. Other noteworthy patent cases involving members of chambers over recent years include the Supreme Court's decision in Regeneron v Kymab and the Optis v Apple litigation in the Patents Court.
All members of chambers have wide experience in trade mark infringement, validity and passing-off litigation as well as disputes concerning ownership of trade marks. High profile cases over recent years include: Sandoz v Glaxo Group Ltd; and Sazerac Brands v Liverpool Gin Distillery.
Copyright litigation and advice includes disputes over industrial design and artistic works, fashion designs, music and literary copyright. Members of chambers have recently acted on both sides of the Duchess of Sussex v Associated Newspapers dispute.
Breach of confidence is also an area of expertise, with members of chambers involved in major employer/employee disputes.
Privacy and media and entertainment related disputes form a large part of chambers' work. Cases have involved leading companies and prominent individuals. Work in this area covers film, music and other related media contracts, publishing and broadcasting disputes, and performers' rights. The Duchess of Sussex v Associated Newpapers and the recent screenplay authorship dispute in Kogan v Martin are cases of significance over the last 12 months.
Information technology is another major area of chambers' practice which has included appearances at the Supreme Court – most notably the Cartier International v British Sky Broadcasting Ltd action. This area of expertise includes contractual disputes before the Technology and Construction Court, advice on internet and domain names database rights and data protection.
Further information and news is available on the chambers' website: www.8newsquare.co.uk.
Main Contacts
| Department | Name | Email | Telephone |
| --- | --- | --- | --- |
| Head of Chambers | Daniel Alexander QC | | |
| Chambers Director | Ben Newham | | |
| Senior Clerk | Nicholas Wise | | |
| Head of Operations | Tony Liddon | | |
| Practice Manager | Martin Williams | | |
| Practice Manager | Paul Worrall | | |
| Practice Manager | Philip Taylor | | |
| Junior Clerk | Charles Nicholls | | |
| Business Development and Administration Manager | Harri Gibson | | |
| Marketing & Administration Executive | Samantha Bunn | | |
| Head of Chambers | ALEXANDER QC, Daniel (1988) | | |
| Member of Chambers | HOWE QC, Martin (1980) | | |
| Member of Chambers | TAPPIN QC, Michael (1991) | | |
| Member of Chambers | SPECK QC, Adrian (1993) | | |
| Member of Chambers | LYKIARDOPOULOS QC, Andrew (2004) | | |
| Member of Chambers | MAY QC, Charlotte (1995) | | |
| Member of Chambers | MOODY-STUART QC, Tom (1995) | | |
| Member of Chambers | ABRAHAMS QC, James (1997) | | |
| Member of Chambers | LANE QC, Lindsay (1996) | | |
| Member of Chambers | CHACKSFIELD QC, Mark (1999) | | |
| Member of Chambers | CLARK, Fiona (1982) | | |
| Member of Chambers | St VILLE, James (1995) | | |
| Member of Chambers | BERKELEY, Iona (1999) | | |
| Member of Chambers | WARD, Henry (2000) | | |
| Member of Chambers | HILL, Jonathan (2000) | | |
| Member of Chambers | BOWHILL, Jessie (2004) | | |
| Member of Chambers | WHYTE, James (2005) | | |
| Member of Chambers | JAMAL, Isabel (2008) | | |
| Member of Chambers | CHANTRIELLE, Ashton (2011) | | |
| Member of Chambers | DUNCAN, William (2012) | | |
| Member of Chambers | RIORDAN, Jaani (2009 Australia, 2012 UK) | | |
| Member of Chambers | KEAY, Maxwell (2013) | | |
| Member of Chambers | JONES, Tom (2013) | | |
| Member of Chambers | CONWAY, Michael (2016) | | |
| Member of Chambers | COLLETT, Beth (2016) | | |
| Member of Chambers | DIXON, Jennifer (2017) | | |
| Member of Chambers | EDWARDS, Henry (2018) | | |
| Member of Chambers | EUSTACE, Edmund (2019) | | |
Barrister Profiles
| Photo | Name | Position | Profile |
| --- | --- | --- | --- |
| | James Abrahams | James Abrahams QC is a leading silk in patent litigation and all… | View Profile |
| | Daniel Alexander | Head of Chambers. Barrister specialising principally in intellectual property, information technology, competition,… | View Profile |
| | John Baldwin | Barrister specialising in all aspects of intellectual property law, media and entertainment… | View Profile |
| | Iona Berkeley | Barrister specialising in all areas of intellectual property law, including trade marks;… | View Profile |
| | Jessie Bowhill | Jessie is an intellectual property barrister with a focus on media and… | View Profile |
| | Mark Chacksfield | Barrister specialising in all areas of intellectual property law, with particular expertise… | View Profile |
| | Ashton Chantrielle | Specialises in all areas of intellectual property law, including trade marks, copyright,… | View Profile |
| | Fiona Clark | Barrister specialising in all aspects of intellectual property law including related contractual… | View Profile |
| | Miss Beth Collett | Barrister specialising in all areas of intellectual property law, including patents, trade… | View Profile |
| | Mr Michael Conway | Barrister specialising in all areas of intellectual property law, including patents, copyright,… | View Profile |
| | William Duncan | Barrister with specialism in all areas of intellectual property law. In particular… | View Profile |
| | Mr Henry Edwards | Barrister specialising in all areas of intellectual property law, including patents, trade… | View Profile |
| | Mr Edmund Eustace | Barrister specialising in all aspects of intellectual property law including patents, trade… | View Profile |
| | Jonathan Hill | Barrister specialising in all areas of intellectual property law including patents; registered… | View Profile |
| | Martin Howe | Barrister specialising in all aspects of intellectual property (patents, trade marks, copyrights,… | View Profile |
| | Isabel Jamal | Isabel's practice focuses particularly on large and technically complex patent cases and… | View Profile |
| | Thomas Jones | Barrister specialising in all areas of intellectual property law, including patents, trade… | View Profile |
| | Maxwell Keay | Barrister specialising in all areas of intellectual property law, including patents, trade… | View Profile |
| | Lindsay Lane | Barrister specialising in all areas of IP and media and entertainment. Recent patent… | View Profile |
| | Andrew Lykiardopoulos | Barrister specialising in all areas of intellectual property law, including patents; registered… | View Profile |
| | Charlotte May | Barrister specialising in all areas of intellectual property law and scientific commercial… | View Profile |
| | Thomas Moody-Stuart | Barrister specialising in all areas of intellectual property including patents, copyright, registered/unregistered… | View Profile |
| | Jaani Riordan | Junior with technical background in computer science and expertise in all fields… | View Profile |
| | Adrian Speck | Barrister (QC) specialising in all aspects of intellectual property, media and entertainment,… | View Profile |
| | James St Ville QC | James St.Ville is a barrister specialising in intellectual property and IT law,… | View Profile |
| | Michael Tappin | Barrister specialising in all aspects of intellectual property law, but with a… | View Profile |
| | Henry Ward | Barrister specialising in all areas of intellectual property law including patents; registered… | View Profile |
| | James Whyte | Barrister specialising in intellectual property law, with a particular emphasis on technically… | View Profile |