Set Profile > Doughty Street Chambers > Bristol, England
Doughty Street Chambers
Offices

Doughty Street Chambers
Doughty Street Chambers
5th FLOOR, BROAD QUAY HOUSE, PRINCE STREET
BRISTOL
BS1 4DJ
England
Doughty Street Chambers > The Legal 500
Rankings
Doughty Street Chambers
is the '
foremost set for civil liberties, public and international law
' and '
boasts astonishing strength in depth
'. The set has a growing claimant side police law practice, which has been bolstered by the arrival of
Maya Sikand QC
and the appointment of new silks,
Adam Straw QC
and
Jamie Burton QC
.
Nicholas Bowen QC
 is '
highly capable and not afraid to challenge the status quo
', and regularly acts in appellate cases in actions against the police and public authorities. In
Chief Constable of West Yorkshire Police v. Dyer
, Straw represented the family of Andrew Hall, a man who died after being restrained by police in custody, in a successful High Court judicial review challenge to the Coroner's decision that all police officers giving evidence in the case would be hidden from the public by screens.
Caoilfhionn Gallagher QC
is representing the Equality and Human Rights Commission in
R (AB) v Secretary of State for Justice and the Youth Justice Board
, a case concerning the compliance of solitary confinement of children in Young Offender Institutions with Article 3 ECHR's ban on inhuman and degrading treatment. Elsewhere,
Edward Fitzgerald QC
is representing the claimants in 
Day v The Government of the Cayman Islands, 
a challenge to the unavailability of same-sex marriage in the British Overseas Territory under its constitution. In March 2021
Graham Denholm
joined from
Landmark Chambers
.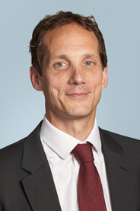 Jamie Burton QC
-
Doughty Street Chambers
'
Jamie is a strong all-rounder. His advocacy is excellent , he is hard- working and he is very bright. He is extremely committed, energetic and creative in his approach to complex legal issues and very good with vulnerable clients.
'
Testimonials
Set
'Doughty Street Chambers is full of excellent barristers practising in public law and criminal law. They put on excellent training and send round interesting legal updates.'
'Doughty Street, rightly, have a leading reputation in civil rights/human rights on the claimant side.'
'They are a strong set with a lot of strength in depth. I have instructed various silks, senior juniors as well as junior juniors. Even the junior juniors have been very impressive. They are often involved in leading cases and have great knowledge across the entire set.'
'Doughty Street Chambers is the 'go to' set for actions against the police. They have an abundance of talent in this field and their expertise is second to none.'
Clerking
'Extremely efficient clerks.'
'Sian Wilkins is wonderfully responsive and provides an excellent all round service.'
'Callum Stebbing is a star; astute, helpful and guaranteed to go the extra mile.'
'Luke Christmas is personable, knowledgeable and effective. My go to when I need to a solution to a problem.'
Doughty Street Chambers is a 'first-rate set' for inquests and public inquiries, typically representing victims and their families, while increasingly attracting work as counsel to inquiries and inquests. Henrietta Hill QC is currently engaged as deputy counsel to the Inquiry on the Independent Inquiry into Child Sexual Abuse, and turning to inquests work Caoilfhionn Gallagher QC represented the family of Stephen Dymond in to an inquest in to his suicide days after the filming of The Jeremy Kyle Show, in which a polygraph test was used to support the contention that he was a "love cheat". Growth for the set includes Maya Sikand QC and Tom Stoate joining from Garden Court Chambers in September 2020 and March 2021, respectively, with Sikand subsequently taking silk alongside Adam Straw QC in early 2021.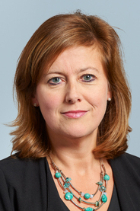 Henrietta Hill QC
-
Doughty Street Chambers
'
Henrietta is exceptionally bright, always three steps ahead, empathetic with clients and a dream to work with - organised, diligent, forensic in cross-examination, and fights fearlessly for clients.
'
Ranked: Tier 1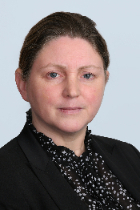 Ranked: Tier 2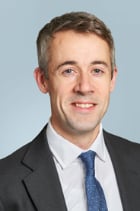 Adam Straw QC
-
Doughty Street Chambers
'
Adam has an encyclopaedic knowledge of inquest law and is the go-to barrister for police firearms deaths. He is extremely bright, has great judgement, is very measured, and has a solution for all situations. Lay clients warm to him, and he is a pleasure to work with.
'
Testimonials
Set
'First-rate set with able, adaptable barristers.'
'Excellent set with real depth – Doughty Street has some of the best barristers representing families and claimants in inquiries and inquests.'
'DSC is our go-to chambers for civil work -they have a good range of tried and trusted talent.'
'There are a number of excellent barristers at this set who I regularly use.'
'Experienced and reliable set that we frequently instruct.'
Clerking
'Effective clerks who are able to match the right barristers to complement the team.'
'The civil clerks team is really good and works hard to find solutions.'
'The clerks are good – helpful, organised and responsive.'
'The clerks are very helpful and approachable. No complaints!'
'Practice assistant Grace Walton is very helpful and efficient.'
Doughty Street Chambers
 is the '
pre-eminent set in this area
', with '
excellent silks and juniors at all levels
'. Representing individual victims backed by non-profit organisation Reprieve, deputy head of chambers
Tim Moloney QC
and
Megan Hirst
successfully appealed against the decision of the ICC Pre-Trial Chamber to refuse the prosecutor permission to investigate war crimes and crimes against humanity arising from the Afghan conflict. In extradition work,
Peter Caldwell
,
Malcolm Hawkes
and
Amelia Nice
 have a strong defence practice in this area, with deep knowledge of the political and human rights issues in Russia and the former Soviet Union. Nice appeared in
Russia v Zmikhnovskiy
, a widely reported extradition case involving allegations of a £40m fraud, with arguments concerning whether the Russian prosecution was being used as a way to persecute the individual based on his connections to a former Russian defence minister.
Ranked: Tier 1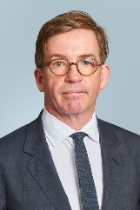 Ranked: Tier 2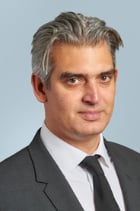 Ranked: Tier 3
Ben Cooper QC
-
Doughty Street Chambers
'
Ben is extraordinarily committed to achieving the best possible outcome for his clients and puts enormous effort into trying to do this.
'
Testimonials
Set
'Doughty Street is a top-notch set, with a wide range of quality advocates who have all been first-rate in their advice and presentation and prompt in their reporting outcomes and when providing advice.'
'Arguably the top set in international crime and extradition with a range of extremely capable and excellent counsel.'
'A set which is incomparable to others. Truly unique as they house some of the biggest names in the industry and offer a variety of disciplines.'
'Doughty Street is an outstanding extradition set, with excellent silks and juniors at all levels.'
Clerking
'Very polite, helpful and efficient. I have dealt with Marc Gilby who was very pleasant to work with.'
'We have always had positive experiences with the clerks; Rebecca Gilchrist and Marc Gilby are very efficient in all dealings, replying quickly in arranging cover and conferences.'
'Rebecca Gilchrist is very efficient and thorough. Always on hand to assist.'
'Matt Butchard is an excellent clerk.'
Doughty Street Chambers offers a 'fantastic range of barristers' that represent predominantly individual applicants, such as tenants and individuals facing homelessness. Due to the teams overlap of work with community care, administrative law and Court of Protection, the set has a noted specialism in regard to cases involving vulnerable clients with physical or mental health issues as well as acting for asylum seekers. Martin Westgate QC , 'one of the foremost leading figures in social welfare and public law', lead Sarah Steinhardt on R (Imam) v LB Croydon, a mandatory relief claim now pending before the Court of Appeal regarding the homeless status of a disabled person in an allegedly inappropriate property. Zia Nabi appeared before the Court of Appeal in 2020 in Trecarrell House Ltd v Rouncefield, which clarified that the failure to provide a gas safety certificate prior to a tenants occupation does not prevent a landlord serving a s.21 notice. Jamie Burton QC took silk in 2021.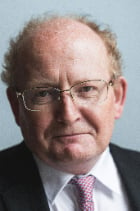 Ranked: Tier 1
Testimonials
Set
'Great – nothing but praise. All barristers are considered a safe pair of hands. The training they have offered over the lockdown period has been very well tailored and thought out.'
'Doughty Street is a truly outstanding set in the field of social welfare, housing and public law and one of the only two sets that I use.'
'Doughty Street Chambers are my "go to" Chambers as a housing lawyer. They have a fantastic range of barristers with a wide variety of strengths in different areas. It is almost always possible to secure counsel, even at short notice, and you know you will be in safe hands when you do. Counsel do not stand on ceremony and always go the extra mile to help instructing solicitors and their clients.'
'Doughty Street has developed its housing team and has a breadth of knowledge and experience. I use a range of barristers and if the usual ones are not available, the proposed replacement is not a disappointment.'
'Doughty Street Chambers is exceptional. Their barristers are highly skilled, empathetic and passionate in fighting for social justice and advocating for the vulnerable.'
Clerks
'The clerking at Doughty Street is second to none. I am always particularly grateful to Rachel Finch for assistance that goes well beyond that which is expected including helping me with roles I have outside of directly instructing chambers.'
'The clerks are lovely and very efficient – a real pleasure to deal with even at short notice or late in the day.'
'The clerks are superb, always incredibly prompt, efficient and friendly and always willing to go the extra mile!'
'Fantastic, they go above and beyond to accommodate, nothing is too much. Of note is an example where at the beginning of lockdown they assisted with electronic bundling. Emily Norman, Rachel Finch and Sian Wilkins are all particularly helpful and friendly.'
'Excellent – very approachable, organised and efficient.'
Doughty Street Chambers
is '
a power set
' with '
a plethora of excellent barristers in this area
'. The team of '
strong COP practitioners
' is well versed in advising on deprivation of liberty matters, contentious property and affairs cases, and issues surrounding capacity, to name a few areas of expertise.
Aswini Weereratne QC
 is '
a strong advocate who is able to untangle complicated and knotty issues
'; she '
is one of my first choices for complex Court of Protection cases with a mental health aspect, given her excellent knowledge of both areas and her ability to approach such cases with great care and skill
', said one client. This year sees
Jamie Burton QC
elevated to silk, while
Tom Stoate
,
Zia Nabi
,
Antonia Benfield
,
Daniel Clarke
and rising star
Mary-Rachel McCabe
 are new entrants at the junior end.
Testimonials
Set
'Doughty Street is particularly good on the public law side of matters, and is reliable for crossover work involving human rights litigation that also affects the COP.'
'The barristers are down to earth, take the time to talk to you, and are great advocates.'
'Doughty Street has incredible strength in depth, ensuring it is able to provide high quality advocates at short notice. This is particularly important for safeguarding and medical treatment cases, which often require same day applications and hearings that involve complex facts and law.'
'A large team of excellent barristers – one of the first I would approach in Court of Protection and community care cases.'
'Doughty Street is a leading set for Court of Protection work. It offers a breadth of experience, and the barristers are friendly whilst meticulous with their work.'
Clerking
'They are amazing, very friendly, approachable, organised and responsive.'
'I would say that the service provided both by counsel and the clerks is second to none. Sian Wilkins, Rachel Finch and Emily Norman are all incredibly helpful, efficient and available to meet our needs.'
'Rachel Finch and Emily Norman go the extra mile to help, and always respond within five minutes of an enquiry being made.'
'The clerks are friendly and fantastic.'
'Doughty Street's clerks will always try their best to find someone suitable for your case and the clerks are incredibly friendly and helpful. The fee notes always arrive promptly, which is a huge relief when dealing with legal aid cases.'
Doughty Street Chambers
stands out as '
one of the pre-eminent sets in crime
', with members frequently acting for the defence in a broad range of high-profile criminal cases, including homicide, terrorism, and serious sexual offences.
Tim Moloney QC
appeared for the lead defendant in 
R v Ronan Hughes
, who pled guilty to 39 counts of manslaughter and conspiracy to commit unlawful immigration following the discovery of the bodies of 39 Vietnamese migrants in the trailer of an articulated lorry in Grays in October 2019; he received a 20-year sentence. In recent chambers news,
Emma Goodall QC
was elevated to silk in March 2021, and
Lauren Soertsz
 has retired from practice.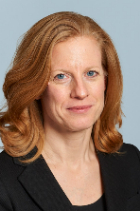 Emma Goodall QC
–
Doughty Street Chambers
'
Emma is incredibly hardworking and dedicated. She is very good in court and her submissions are always clear, concise, and to the point. She has a very good manner with clients. When instructed on a case, Emma is very easy to work with and her case preparation is superb.
'
Testimonials
Set
'Excellent set, strength in depth, knowledgeable and helpful clerks-really one of the very best sets.'
'Doughty Street are a good set across the board from the junior end to the senior end.'
'Doughty Street are a very good set of chambers. The criminal clerks are extremely helpful and they have always provided me with suitable counsel.'
'Doughty Street has a number of extremely capable and bright barristers at both QC and junior counsel level.'
Clerking
'The very efficient criminal clerks' room is headed up by the excellent practice manager Matthew Butchard.'
'Marc Gilby and Sam Verner are excellent clerks – they do a brilliant job!'
'The clerks at Doughty Street Chambers ensure a very high standard of service and professionalism.'
'Sam Verner is a spectacular clerk and never fails to provide excellent service and solutions for all of my cases with the set.'
Clients praise Doughty Street Chambers for its 'real depth of expertise' and classify it as a claimant-focussed set that has a 'deserved reputation as an intellectual powerhouse'. Recent standout matters include Alasdair Mackenzie's role in in R (Al-Siri) v SSHD, a matter regarding the state's decision to raise new reasons for refusing asylum. Laura Dubinsky's represented the claimant in R (Kaitey) v SSHD, a key case concerning immigration bail powers and Anthony Vaughan's victory over the Home Secretary in Medical Justice v SSHD, in which a policy of "no notice removals" was found to be unlawful.
Antonia Benfield
-
Doughty Street Chambers
'
Antonia has excellent skills in picking up points that others would miss, her keen eye for detail is combined with her powerful advocacy. Antonia is not only a great example for current practicing junior barristers. She is highly passionate in preparing and representing cases on sexual violence, victims of torture, rape and child abuse.
'
Ranked: Tier 1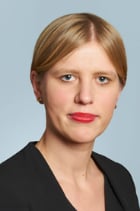 Agata Patyna
-
Doughty Street Chambers
'
Agata is several years above her call and has become an indispensable part of the firm's support infrastructure. Her advice is thorough, sensible, level-headed, and practical. She is our first port of call for any thorny issues.
'
Ranked: Tier 1
Testimonials
Set
"My go to chambers- professional, committed, approachable and extremely knowledgeable- would highly recommend."
"Doughty Street is one of top immigration chambers in the UK , we have been instructing them for over 10 years."
"Extremely strong set with a deserved reputation as an intellectual powerhouse."
"Doughty Street has an amazing set of barristers for immigration work. There are numerous barristers there that I would instruct without hesitation."
"The set are excellent – from the Immigration team clerks to the finance department – everyone is professional, organised and knowledgeable. Really one of the best sets in the country."
Clerking
"Fantastic- Sean, Rachel and Emily are amongst the best clerks around- professional always responsive, easy to work with and go out of their way to be helpful."
"I am very impressed with Emily Norman who responds really promptly to inquiries and is also pro-active."
"Extremely efficient, polite and respectful."
"Excellent clerking service: efficient, reliable and very responsive, even out of hours. We often need to brief Counsel to work on urgent applications at short notice and I can rely on Sian Wilkins, Rachel Finch and Emily Norman to respond quickly and be ready to find a solution."
"The clerks' room are an asset to Doughty Street and have made our life much easier."
Among the '
very top sets for administrative and public law
',
Doughty Street Chambers
is '
often involved in leading cases and has great knowledge across the entire set
', which specialises in representing individuals and companies in public law proceedings against the State.
Martin Westgate QC
represented a claimant in
R (Ncube) v Brighton and Hove City Council
, a judicial review challenge concerning the issue of local authorities' powers to provide shelter for those without recourse to public funds during the Covid-19 pandemic.
Westgate QC is also acting alongside
Daniel Clarke
and
Jamie Burton QC
for Liberty, in
R (JCWI) v Secretary of State for the Home Department
, in a challenge to the "right to rent" scheme,
under which landlords must check the immigration status of prospective tenants, with Liberty's submissions focused on the scope of Article 8 and when the state can be liable for a human rights violation by a third party who is not an agent of the state.
'
A small but very strong selection of defamation and privacy practitioners
', members of
Doughty Street Chambers
advises media organisations, investigative journalists, and high-net-worth individuals involved in defamation, privacy, and data protection matters.
Heather Rogers QC
  is currently acting with
Jonathan Price
 for the defendants in
 Barclay v Barclay & anothe
r, a privacy claim stemming from allegations of surreptitious recordings made by members of billionaire Sir Frederick Barclay's family of each other.
Mark Henderson
represented the former leader of the Labour Party in
Millett v Corbyn
, a Court of Appeal case concerning allegations that the claimant was one of a number of "Zionists" who had been "very, very abusive" to the Palestinian diplomatic representative in London. 
In
Re Al Maktoum
, a matter concerning family proceedings involving the current Ruler of Dubai,
Sarah Palin
successfully acted solo for the media and got the president of the Family Division to lift reporting restrictions and release his judgments.
Doughty Street Chambers is 'a very steady set with several renowned barristers.' The employment and discrimination team undertakes the full range of employment cases, while clients additionally benefit from its leveraging of expertise in human rights, public law, data protection, professional discipline, immigration, personal injury, crime, and media and reputation management. In  al-Qasimi  v Robinson, Heather Williams QC recently successfully led David Stephenson for the claimant in the Court of Appeal, which restated the test for common law illegality in employment claims.  Junior-end growth saw rising star Beth Grossman join from Ely Place Chambers, which disbanded in 2020.
The broad 'leading heavyweight' set at Doughty Street Chambers is known for its 'substantial experience' and 'strong reputation in criminal defence', which includes a range of heavyweight fraud cases. Recent work includes Philippa Eastwood's instruction in an upcoming case concerning an alleged £700,000 fraud on a local authority by way of fraudulent disability support claims.
Matrix Chambers offers 'a large talent pool at several different levels of seniority' and multi-disciplinary approach to enforcement proceedings. The set enjoys a strong reputation internationally, thanks in part to its strong work relationships with firms in the US and Hong Kong, as well as its extensive experience of engaging with foreign authorities the likes of the US DoJ; in addition, Tim Owen QC is also noted for his focus on offshore jurisdictions, including a judicial appointment to the Grand Court of the Cayman Islands. Another strength of the team lies in its representation of a mix of global companies, banks and financial institutions in fraud, bribery, corruption and money laundering investigations conducted by UK agencies, including the SFO and the FCA; Clare Montgomery QC and Alex Bailin QC remain among the country's most highly regarded specialists in this space. In October 2020, the set expanded its market visibility in the financial regulatory space with multiple lateral hires, including those of Nichola Higgins of Doughty Street Chambers and former First Senior Treasury Counsel Richard Whittam QC of 2 Bedford Row.
Doughty Street Chambers >
Set Profile
Heads of chambers: Geoffrey Robertson QC, Edward Fitzgerald CBE QC
Senior practice managers: Sian Wilkins, Matthew Butchard
Tenants: 159
The chambers: Doughty Street Chambers is a set of internationally renowned barristers with a reputation for excellence, passion, and the provision of fresh perspectives on the law. Chambers specialises in many fields across multiple jurisdictions, often in cases with a strong emphasis on human rights and civil liberties. Clients are offered a commitment to hard work and an innovative, multi-disciplinary approach. The set comprises over 150 barristers all with a fundamental commitment to going 'above and beyond' for clients. Clients include homeless families, children, victims of trafficking, the socially disadvantaged, the mentally and physically disabled, asylum seekers, those accused of criminal offences, regulated professionals, company directors, magic circle and Big 4 firms, United Nations officials, ministers and heads of government, and sovereign states as well as the instructing solicitors who represent them. Members practise in crime, civil law, public and administrative law, international law, mediation, and arbitration from our offices in London and Manchester.
Types of work undertaken: Doughty Street provides specialist practitioners at all levels of seniority in civil and criminal work, offering advice and representation before all the courts of England and Wales and the rest of the UK as well as in Europe and other jurisdictions worldwide. Members are often involved in high-profile, precedent-setting cases. Principal areas of practice include administrative and public law, civil liberties and all aspects of criminal law including the following:
Actions against the police and public authorities; administrative and public law; clinical negligence and personal injury; community care and health; corporate governance and policy; education law; employment law and industrial relations; equality and discrimination; freedom of information and data protection; housing and social welfare; asylum and personal immigration; business and commercial immigration; inquests and public inquiries; public and private international law; land and property; media law and defamation; mental health and Court of Protection; national security; prison law and criminal justice; product liability and group actions; professional discipline and regulation; solicitors' negligence and professional liability; sports law.
Criminal appeals; courts martial; extradition; homicide and related grave offences; international crime; protest cases; regulatory and financial crime; terrorism.
Main Contacts
| Department | Name | Email | Telephone |
| --- | --- | --- | --- |
| Members of Chambers | ROBERTSON QC, Geoffrey (1973) | | |
| Members of Chambers | FITZGERALD CBE QC, Edward (1978) | | |
| Members of Chambers | KENNEDY QC, Helena (1972) | | |
| Members of Chambers | O'CONNOR QC, Patrick (1970) | | |
| Members of Chambers | SALLON QC, Christopher (1973) | | |
| Members of Chambers | CARTER QC, Peter (1974) | | |
| Members of Chambers | WOOD QC, James (1975) | | |
| Members of Chambers | HALL QC, Andrew (1991) | | |
| Members of Chambers | ROGERS QC, Heather (1983) | | |
| Members of Chambers | BENNATHAN QC, Joel (1985) | | |
| Members of Chambers | WILLIAMS QC, Heather (1985) | | |
| Members of Chambers | OPPENHEIM QC, Robin (1988) | | |
| Members of Chambers | WATERMAN QC, Adrian (1988) | | |
| Members of Chambers | BOWEN QC, Nicholas (1984) | | |
| Members of Chambers | BENTLEY QC, David (1984) | | |
| Members of Chambers | FORSHALL QC, Isabella (1982) | | |
| Members of Chambers | WESTGATE QC, Martin (1985) | | |
| Members of Chambers | WHITFIELD QC, Jonathan (1985) | | |
| Members of Chambers | HUCKLE QC, Theo (1985) | | |
| Members of Chambers | WEERERATNE QC, Aswini (1986) | | |
| Members of Chambers | HISLOP QC, David (1989) | | |
| Members of Chambers | STONE QC, Joe (1989) | | |
| Members of Chambers | BRIMELOW QC, Kirsty (1991) | | |
| Members of Chambers | FISHER QC, Richard (1994) | | |
| Members of Chambers | TROWLER QC, Rebecca (1995) | | |
| Members of Chambers | ELLIOTT QC, Sarah (1996) | | |
| Members of Chambers | CRAGG QC, Stephen (1996) | | |
| Members of Chambers | HILL QC, Henrietta (1997) | | |
| Members of Chambers | GALLAGHER QC, Caoilfhionn (2001) | | |
| Members of Chambers | MOLONEY QC, Tim (2010) | | |
| Members of Chambers | KNAFLER QC, Stephen (2010) | | |
| Members of Chambers | BOWERS QC, Rupert (1995) | | |
| Members of Chambers | THORNE QC, Katy (1994) | | |
| Members of Chambers | POWLES QC, Steven (1997) | | |
| Members of Chambers | COOPER QC, Ben (2020) | | |
| Members of Chambers | CARTER, David (1971) | | |
| Members of Chambers | HOUGH, Christopher (1981) | | |
| Members of Chambers | SAMUEL, Gerwyn (1986) | | |
| Members of Chambers | SOERTSZ, Lauren (1987) | | |
| Members of Chambers | MILES, Sophy (2015) | | |
| Members of Chambers | TAYLOR QC, Paul (1989) | | |
| Members of Chambers | BROWN, Nick (1989) | | |
| Members of Chambers | MAIDMENT, Kieran (1989) | | |
| Members of Chambers | WHITAKER, Quincy (1991) | | |
| Members of Chambers | REEDER, Stephen (1991) | | |
| Members of Chambers | NABI, Zia (1991) | | |
| Members of Chambers | ADDY, Caroline (1991) | | |
| Members of Chambers | COX, Simon (1992) | | |
| Members of Chambers | MURPHY, Fiona (2013) | | |
| Members of Chambers | WALSH, John (1993) | | |
| Members of Chambers | HENDERSON, Mark (1994) | | |
| Members of Chambers | DRAYCOTT, Paul (1994) | | |
| Members of Chambers | RAWLINGS, Clive (1994) | | |
| Members of Chambers | MACKIE, Jeannie (1995) | | |
| Members of Chambers | BROWN, Althea (1995) | | |
| Members of Chambers | PRESTON, Dominic (1995) | | |
| Members of Chambers | CALDWELL, Peter (1995) | | |
| Members of Chambers | CHATAWAY, Ben (1995) | | |
| Members of Chambers | GOODALL, Emma (1996) | | |
| Members of Chambers | MUKHERJEE, Krishnendu (1996) | | |
| Members of Chambers | TOMS, Nicholas (1996) | | |
| Members of Chambers | BURNHAM, Ulele (1997) | | |
| Members of Chambers | JOHNSON, LIndsay (1997) | | |
| Members of Chambers | MIDDLETON, Joe (1997) | | |
| Members of Chambers | STANAGE, Nick (1997) | | |
| Members of Chambers | VINE, Sarah (1997) | | |
| Members of Chambers | LENNON, Jonathan (1997) | | |
| Members of Chambers | SKIAND, Maya (1997) | | |
| Members of Chambers | ARSHAD, Farrhat (1998) | | |
| Members of Chambers | SHEPHERD, Jim (1998) | | |
| Members of Chambers | BURTON, Jamie (1999) | | |
| Members of Chambers | COOPER, Ben (1999) | | |
| Members of Chambers | GREEN, Garry (1999) | | |
| Members of Chambers | HOBSON, John (1999) | | |
| Members of Chambers | NARAIN, Benjamin (1999) | | |
| Members of Chambers | LEMER, David (2000) | | |
| Members of Chambers | MUSHTAQ, Erim (2000) | | |
| Members of Chambers | LEWIS, Oliver (2000) | | |
| Members of Chambers | BRANDER, Ruth (2001) | | |
| Members of Chambers | HART, Amanda (2001) | | |
| Members of Chambers | HAYWOOD, Phil (2001) | | |
| Members of Chambers | MARQUIS, Piers (2001) | | |
| Members of Chambers | SLEEMAN, Sue (2001) | | |
| Members of Chambers | WALDMAN, Amos (2001) | | |
| Members of Chambers | WALKER, Liam (2001) | | |
| Members of Chambers | DUBINSKY, Laura (2002) | | |
| Members of Chambers | RHODES, David (2002) | | |
| Members of Chambers | THOMAS, Richard (2002) | | |
| Members of Chambers | EASTWOOD, Philippa (2003) | | |
| Members of Chambers | GERRY, Alison (2003) | | |
| Members of Chambers | PATRICK, Angela (2003) | | |
| Members of Chambers | MACKENZIE, Alasdair (2004) | | |
| Members of Chambers | NEWTON, Benjamin (2004) | | |
| Members of Chambers | PRICE, Jonathan (2004) | | |
| Members of Chambers | STRAW, Adam (2004) | | |
| Members of Chambers | HAINES, David (2005) | | |
| Members of Chambers | MANKAU, Louise (2005) | | |
| Members of Chambers | GORASIA, Paras (2005) | | |
| Members of Chambers | STEPHENSON, David (2005) | | |
| Members of Chambers | BUNTING, Jude (2006) | | |
| Members of Chambers | NICE, Amelia (2006) | | |
| Members of Chambers | LUH, Shu Shin (2006) | | |
| Members of Chambers | HIRST, Leonie (2006) | | |
| Members of Chambers | VAUGHAN, Anthony (2006) | | |
| Members of Chambers | HAWKES, Malcolm (2006) | | |
| Members of Chambers | HOBCRAFT, Gemma (2006) | | |
| Members of Chambers | HIRST, Megan (2015) | | |
| Members of Chambers | ROBINSON, Jennifer (2016) | | |
| Members of Chambers | PRICE, Louise (2006) | | |
| Members of Chambers | ANNAND, Kate (2007) | | |
| Members of Chambers | BEATTIE, Kate (2007) | | |
| Members of Chambers | EATWELL, Tatyana (2007) | | |
| Members of Chambers | OKEWALE, Tunde (2007) | | |
| Members of Chambers | TIMAN, Annabel (2007) | | |
| Members of Chambers | WAGNER, Adam (2007) | | |
| Members of Chambers | WESTCOTT, Mary (2007) | | |
| Members of Chambers | GASK, Alex (2008) | | |
| Members of Chambers | KNORR, Michelle (2008) | | |
| Members of Chambers | MEREDITH, Catherine (2008) | | |
| Members of Chambers | SAMUEL, Zimran (2008) | | |
| Members of Chambers | STEINHARDT, Sarah (2008) | | |
| Members of Chambers | STEVENS, Tom (2008) | | |
| Members of Chambers | MOFFATT, Rowena (2009) | | |
| Members of Chambers | BRIGHT, Abigail (2010) | | |
| Members of Chambers | CLOONEY, Amal (2010) | | |
| Members of Chambers | COHEN, Marisa (2010) | | |
| Members of Chambers | JOHNSON, Harriet (2010) | | |
| Members of Chambers | MIR, Maryam (2010) | | |
| Members of Chambers | NICHOLLS, Jesse (2010) | | |
| Members of Chambers | ROCHE, Maria (2010) | | |
| Members of Chambers | HALL, Graeme (2011) | | |
| Members of Chambers | JACOBS, Sam (2011) | | |
| Members of Chambers | MASON, Paul (2011) | | |
| Members of Chambers | BAGOTT, Peta-Louise (2011) | | |
| Members of Chambers | O'RAGHALLAIGH, Kate (2011) | | |
| Members of Chambers | SCOTT, Emma (2011) | | |
| Members of Chambers | GONIN, Emilie (2015) | | |
| Members of Chambers | COOKE-HURLE, Tim (2012) | | |
| Members of Chambers | DOUGLAS, Hayley (2012) | | |
| Members of Chambers | TAYLOR, Jake (2012) | | |
| Members of Chambers | BENFIELD, Antonia (2013) | | |
| Members of Chambers | CLARKE, Daniel (2013) | | |
| Members of Chambers | O'BYRNE, Katherine (2013) | | |
| Members of Chambers | SANE, Jelia (2013) | | |
| Members of Chambers | YOSHIDA, Keina (2013) | | |
| Members of Chambers | LYKOURGOU, Karlia (2013) | | |
| Members of Chambers | JOHNSON, Christopher (2014) | | |
| Members of Chambers | PATYNA, Agata (2014) | | |
| Members of Chambers | WADDOUP, Daniella (2014) | | |
| Members of Chambers | WOODROW, Pippa (2014) | | |
| Members of Chambers | OVERMAN, Claire (2014) | | |
| Members of Chambers | BARKER, Paul (2015) | | |
| Members of Chambers | MCCABE, Mary-Rachel (2015) | | |
| Members of Chambers | SYKES, Christopher (2015) | | |
| Members of Chambers | HARPER, Zoe (2015) | | |
| Members of Chambers | GROSSMAN, Beth (2016) | | |
| Members of Chambers | KHERBANE, Rabah (2016) | | |
| Members of Chambers | DALY, Gemma (2017) | | |
| Members of Chambers | HURSIT, Turan (2017 | | |
| Members of Chambers | POWELL, Frederick (2017) | | |
| Members of Chambers | CORNAGLIA, Margherita (2017) | | |
| Members of Chambers | DUFFY, Clare (2017) | | |
| Members of Chambers | IRVING, Alice (2018) | | |
Barrister Profiles
| Photo | Name | Position | Profile |
| --- | --- | --- | --- |
| | David Haines | David qualified in Medicine in 1998 from Nottingham University and worked as… | View Profile |