Doughty Street Chambers > Bristol, England > Set Profile
Doughty Street Chambers
Offices
Doughty Street Chambers
5th FLOOR, BROAD QUAY HOUSE, PRINCE STREET
BRISTOL
BS1 4DJ
England
Doughty Street Chambers > The Legal 500
Rankings
With 'real strength in depth', 
Doughty Street Chambers
 is 'a go-to set for financial crime', defending and prosecuting high-profile cases and major investigations brought by the SFO, FCA and other regulatory bodies. In
R v James Stunt & 12 others 
Richard Fisher KC
represents James Stunt, former son-in-law of ex-Formula One mogul Bernie Ecclestone, in a high-profile money-laundering prosecution concerning events which allegedly saw £266m deposited in the account of a gold dealer in Bradford.
Peter Caldwell
defended a Lebanese businessman, who was the subject of a private prosecution related to fraud, the proceeds of which were alleged to fund his divorce from his wife, who left him for footballer Cesc Fabregas. In another case 
Benjamin Newton KC
defends a woman accused of exaggerating her care needs to receive £700,000 in direct payment from Hertfordshire County Council for over a decade.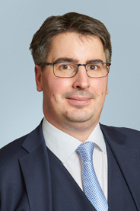 Benjamin Newton KC
 – 
Doughty Street Chambers
'Benjamin is great with clients and a pleasure to work with. He is very calm and reassuring. He gives clear, accessible and smart advice. He is one of the best senior juniors around.' 
Ranked: Tier 1
Ranked: Tier 1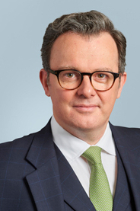 Ranked: Tier 2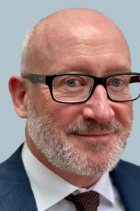 Ranked: Tier 4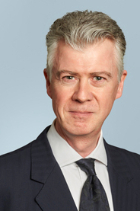 Peter Caldwell
– 
Doughty Street Chambers
'
Peter is an excellent advocate, hard worker, sound judgement, easy to work with, very good with clients, excellent drafting skills, talented all-round counsel.'
Ranked: Tier 3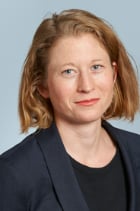 Ranked: Tier 3
Testimonials
Set
'They have many really good silks and juniors so real strength in depth. They are a go-to set for financial crime.'
'Very busy set, with great depth and experience at all levels.'
'Top quality set with some of the brightest in the profession.'
'Doughty Street is a well-known and high calibre set of chambers.'
Clerking
'Very efficient, reliable, helpful and always willing to assist.'
Doughty Street Chambers
 is a '
top-notch'
chambers for claimant lawyers, a set focused on representing individuals and companies in public law cases against the state, particularly cases at the intersection of immigration and public law. This is embodied by
Shu Shin Luh
, who works on issues relating to nationality including the rights of migrants and victims of trafficking. She recently appeared at the Administrative Court in
R (NB and Ors) v Secretary of State for the Home Department
, a case concerning the use of the derelict former Napier Barracks site to house vulnerable and destitute asylum seekers.
Edward Fitzgerald KC
, whose expertise crosses over with criminal matters and is active in human rights matters concerning smaller jurisdictions, appeared before the Privy Council in February 2021 in
Day and Bush v The Attorney General of the Cayman Islands
, a case concerning the absence of same-sex marriage or civil partnerships in the British Overseas Territory.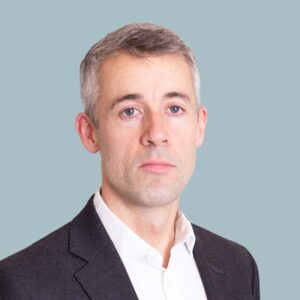 Adam Straw KC
–
Doughty Street Chambers
'
Adam is extremely bright, very calm and measured, with a solution for every situation. His written work is excellent, and you can tell judges love to hear from him.
'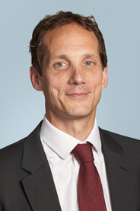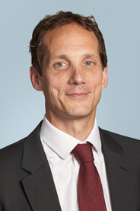 Jamie Burton KC
–
Doughty Street Chambers
'
Jamie is a strong all-rounder. His advocacy is excellent , he is hard- working and he is very bright. He is extremely committed, energetic and creative in his approach to complex legal issues and very good with vulnerable clients.
'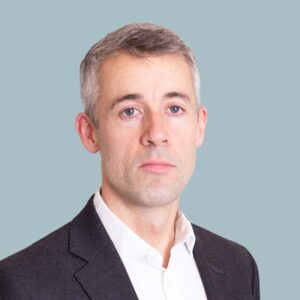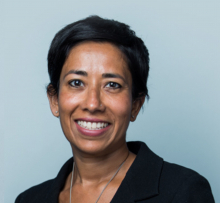 Maya Sikand KC
–
Doughty Street Chambers
'
Very bright, exceptionally hard working, has forensic attention to detail and is a pleasure to work with. She isn't afraid to speak her mind, and can hold her own powerfully in any setting. She provides detailed and nuanced advice, and you can totally trust her analysis.
'
Testimonials
Set
'Doughty Street always remains one of the sets that is claimant focused. They attract many of the brightest and most passionate counsel.'    
'Doughty Street are a top notch chambers filled with stellar brains. They are extremely bright, creative and tenacious.'   
'A fantastic set of barristers.'
Clerking
'The clerks are approachable, efficient and provide instructing solicitors with everything that one could ask for.'   
'The clerks are very helpful.' 
'The clerks room is efficient and responsive.'
With a '
first rate team
', members of
Doughty Street Chambers
 act in a range of defamation, privacy, and data protection matters, representing media organizations and high-net-worth individuals. In
Brake v Guy & Others, 
Heather Rogers KC
led
Jonathan Price
, representing the claimant in the Court of Appeal case concerning the misuse of private information in relation to personal emails on a work account. In
Stocker v Stocker,
Claire Overman
acted on behalf of the claimant in the Supreme Court, with respect to Facebook posts between ex-spouses, with the court clarifying certain issues in relation to defamatory social media publications. In addition,
Jude Bunting KC
– who took silk in 2022 – focuses on issues relating to anonymity in criminal proceedings.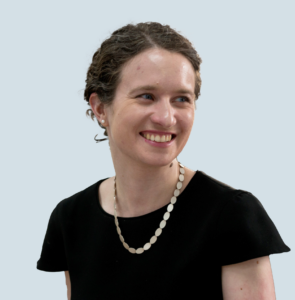 Ranked: Tier 1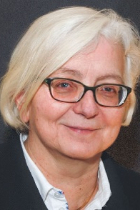 Ranked: Tier 1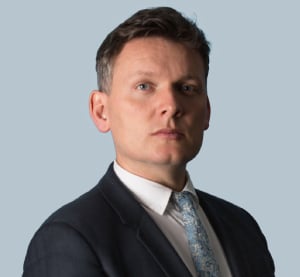 Jude Bunting KC
–
Doughty Street Chambers
'
Jude is a star. He can pick up a brief and provide advice very quickly. Urgent instructions are no issue. He is a great advocate in court and gets on well with both his opponents and judges.
'
Testimonials
Set 
'Doughty Street is a great set and services whatever is required.'
'Chambers has experience in this area at every level.'
'Doughty Street are beginning to develop a reputation as a 'player' in the media litigation field and are also developing their civil practice generally.'
'Lawyers are of excellent quality.'
'Doughty Street has a first rate team. It has increasing strength in depth.'
Clerking
'Melvin Warner is a great clerk.'
Doughty Street Chambers
' '
employment, discrimination and equality team's reputation for excellence is well deserved
'. Acting for both claimants and respondents, chambers' members are particularly well known for their expertise in high-value and complex discrimination and whistleblowing claims. Among the set's senior-level juniors,
David Stephenson
is regularly instructed in high-value, multi-day, whistleblowing, discrimination, employment status and holiday pay cases; and
Amanda Hart
's enviable track record includes successfully representing clients in the Employment Tribunal, Employment Appeals Tribunal, and the Court of Appeal. In late 2021, former founding member of chambers, Heather Williams KC, was appointed a High Court Judge to the King's Bench Division.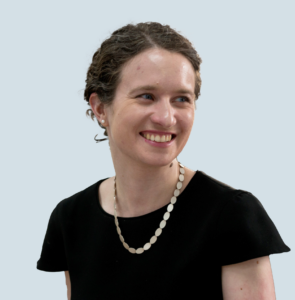 Beth Grossman
-
Doughty Street Chambers
'
Beth is an exceptionally bright barrister, who is going to go onto much bigger and better things. Her thorough analysis of the law is breathtaking, and she is unfazed by a challenge, adeptly delivering her arguments in a way that often leaves more experienced barristers standing. She focuses on the core issues of a case, quickly weeding out irrelevant points, and is able to ensure that cases remain focused, even when those around her may be drifting off down a blind alley!
'
Ranked: Tier 1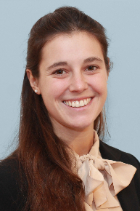 Margherita Cornaglia
 -
Doughty Street Chambers
'
Margherita is able to provide clear, concise advice that gets straight to the heart of a matter - her client care is excellent, and her calm manner puts clients at ease immediately.
'
Ranked: Tier 1
Testimonials
Set
'Doughty Street provides unwavering support to law firms, as well as valuable and specialist training programmes. It has a wide selection of relevant counsel, who can provide the service firms require.'
'A go-to set with great strength in its employment counsel, from the very seasoned and experienced, to the more junior but bright.'
'Barristers who are always willing to work with clients to find a solution to problems. Acutely alive to the commercial reality of instructing counsel, while the suite of training to clients is second to none, and always very topical and practical.'
'The chambers houses some of the most esteemed barristers in the field. It is an essential go-to chambers for issues involving equalities and human rights. '
'Doughty Street's employment, discrimination and equality team's reputation for excellence is well deserved. It has strength in depth, and all members share a common ethos and commitment to helping individuals challenge discrimination and other injustices. Furthermore their fees are very reasonable and represent excellent value for money.'
Clerking
'All the clerks are most helpful and accommodating.'
Doughty Street Chambers
 remains
'a very strong set for criminal defence and international human rights work'
, representing clients on high-profile cases involving allegations of murder, terrorism and sexual offences.
David Hislop KC
successfully defended a man who was tried for murder after disarming and fatally stabbing an ex-paratrooper on cocaine and steroids who abruptly entered the defendant's bedroom in the early hours of the morning.
Tim Moloney KC
  represented Ronan Hughes, the lead defendant in a highly-publicised manslaughter case involving 39 Vietnamese nationals found dead in a lorry in Kent. Moloney KC also
defended a man alleged to be a hitman commissioned by Pakistani intelligence and sent on a mission to the Netherlands to assassinate a dissident blogger.
Diversity
At Doughty Street Chambers, diversity is welcomed, celebrated, essential. We aim to stifle the myth that there is an acceptable way to look, talk or act to be a member of the Bar.
A commitment to promoting human rights and equality has always been part of our ethos. Securing equality, diversity and inclusion is one our five key values.
Diversity at the Bar is a driver of excellence. It is necessary to improve public confidence in the justice system: legal representatives need to reflect the society we live in. We also know that diversity is not just a fad, nor is it merely a 'numbers' game.
Our policies and culture play a vital role in ensuring we build an inclusive environment where all our people can grow and flourish. To achieve this, Doughty Street takes a systematic approach, with bold action on diversity and inclusion. We have a clear, innovative, impactful and joined-up diversity and inclusion strategy across Chambers that reflects our values and needs.
Our Equality, Diversity, Wellbeing and Inclusion Strategy Committee co-ordinates the initiatives of all diversity groups within chambers through a dynamic action plan for chambers towards achieving its diversity and inclusion goals. Doughty Street ensures there is cross representation of diversity across all governing committees within Chambers, as represented in all KPI data.
Doughty Street promotes diversity-targeted initiatives via partnerships and chambers diversity groups which cover all EDI aspects of Chambers life, including: Anti-Racist Pledges, OUTy Street LGTB+ group, #DoughtyStWomen, Fair Allocation of Work, Wellbeing, Neurodiversity in Law, Disabled Lawyers Network, City Disabilities (we are a Disability Confident Employer), The Sutton Trust Pathways to Law Programme, The Bar Council, Diversity Working Group, Bridging the Bar, 10,000 Black Intern Scheme, PASS (Inner Temple) and Urban Synergy. We hold selected inclusive events such as Holocaust Memorial Day, International Justice Day, and the International Women's Day conference.
Our website clearly showcases Doughty Street's commitment to securing equality, diversity and inclusion, and our Diversity-specific page demonstrates best practice throughout for the legal profession with regard to this agenda.
We are committed to promoting careers in the law to those from under-represented and disadvantaged backgrounds. Our outreach initiatives page details more information about this, together with Chambers' E&D Policy and Chambers' Bullying and Harassment Policy.
Some of the improvements achieved in creating a more diverse and inclusive workplace at Doughty Street Chambers are indicated by diversity data and statistics covering the past 3 years to date, which can be found here
Client Testimonials
CLIENT: Nick Dent, Managing Associate
COMPANY/FIRM: Mishcon de Reya
TESTIMONIAL: Doughty Street Chambers is a leading set of criminal defence barristers renowned for the advocacy skills of its Counsel, from Pupils to Senior QCs. Barristers cover the full spectrum of criminal defence work, from serious crimes to complex white collar investigations. The set is also well known for its international work, commitment to human rights and access to justice. Many of the practitioners are also experts at dealing with public law and judicial review matters arising from criminal cases. Matt Butchard leads an excellent team of hard working and committed clerks, who are personable and conscientious. It is a pleasure working with a team that has such a collegiate approach.
---
CLIENT: Neal Gozzett
COMPANY/FIRM: Monan Gozzett LLP
TESTIMONIAL: Doughty Street Chambers are a fantastic set of barristers from junior to silk with excellent, around the clock, support from knowledgeable clerks. They are always quick to respond with any queries and offer solutions immediately, fees are always transparent which is important for the client relationship. They also offer an array of services which support our needs from start to finish, I would not hesitate to recommend the set to any other solicitors.
---
CLIENT: Angela Jackman QC
COMPANY/FIRM: Partner, Irwin Mitchell LLP
TESTIMONIAL: I have instructed Counsel at Doughty Street Chambers (DSC) for well over 10 years and have always been impressed by the consistently high standard of work and outcomes achieved. The clerks are approachable, efficient and flexible. DSC is renowned for its outstanding barristers who regularly lead the way in bringing innovative, cutting-edge cases of wider public interest. DSC's training and conference programme also sets it apart from other chambers with high profile panels on topical legal issues, delivered in engaging formats with immaculate planning. DSC's policy and campaign work complements its legal work, to the significant benefit of clients.
---
CLIENT: Anne-Marie Irwin, Partner
COMPANY/FIRM: Rook Irwin Sweeney
TESTIMONIAL: We have instructed Counsel at Doughty Street for over 10 years; quite simply, they are a first-class set of Chambers. They complement their immense technical expertise with a rare depth of understanding of the wider public interest in cases. Their commitment to their client group is rightly renowned, supported by their clerking team, which is knowledgeable and responsive. We look forward to continuing to work with DSC for many years to come, and would not hesitate to recommend them.
---
CLIENT: Anita Vasisht
COMPANY/FIRM: Wilson Solicitors LLP
TESTIMONIAL: We are immensely proud of our longstanding and close relationship with Doughty Street's recently expanded "elite force" immigration team led by the brilliant Joe Middleton and Alasdair Mackenzie. There are so many stars in the team it seems unfair to name individuals: every single counsel is thoroughly committed, supportive, client-focused, extraordinarily able, tenacious and ferocious when it counts. Those with greater experience possess the most in depth legal knowledge as well as the ability to skillfully prosecute cases in the highest courts.
---
CLIENT: Anna Lees
COMPANY/FIRM: Analysis Legal LLP
TESTIMONIAL: Analysis Legal have been working with Doughty Street for a number of years and they are our "go to" Chambers. The team at Doughty Street offer high quality advice at competitive rates. They offer excellent Clerking via a great team who are helpful and responsive. The Barristers are first class, they are knowledgeable but also commercial and accessible, which is very important to us. They are pragmatic, approachable and down to earth and we can't speak highly enough about them. We work with them regularly and feel like they are an extension to our team of Employment Lawyers. We work with their junior barristers on certain cases, and know that we will receive high quality, well beyond their level of qualification and we also work with their senior barristers on the more complex claims and know that we will get first class service.
---
CLIENT: Amirah Ajaz
COMPANY/FIRM: ABV Solicitors
TESTIMONIAL: Doughty Street ticks all the boxes. It is one of the most reputable chamber sets out there. The clerks are super-efficient and work tirelessly to provide a professional and first class service. Doughty Street has a wealth of outstanding Counsel and Queens Counsel who are very well respected within the industry and are highly sought after for their excellence. Their expertise is multi-disciplinary and multi-jurisdictional making them a leading set in the UK.