Set Profile > Doughty Street Chambers > London, England
Doughty Street Chambers
Offices

Doughty Street Chambers
Doughty Street Chambers
53-54 DOUGHTY STREET
LONDON
WC1N 2LS
England
Doughty Street Chambers > The Legal 500
Rankings
Considered 'one of the very best' Doughty Street Chambers is an 'excellent set for inquest work', acting on behalf of bereaved families in cases including  deaths in clinical and custody settings such as immigration detention, secure hospitals and prison. As an example, Alison Gerry acted at an inquest on behalf of the sister of Kirsty Walker, a prisoner at Sodexo-run HMP Bronzefield who after engaging in over two hundred acts of self harm took her own life in the prison. Heather Williams QC represents the families of three of the deceased in the resumed inquests into the 1974 Birmingham Pub Bombings, which killed 21 and led to six men ("The Birmingham Six") being wrongfully convicted. Members are involved in all the major ongoing public inquiries, with Henrietta Hill QC acting as deputy counsel to the Independent Inquiry into Child Sexual Abuse.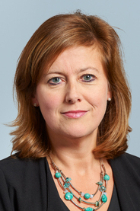 Ranked: Tier 1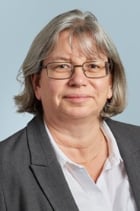 Ranked: Tier 1
Doughty Street Chambers 'has a strong team dealing with extradition and at all levels of seniority', according to clients, and is also well known for acting in prominent international criminal cases. In a major instruction, Edward Fitzgerald QC, Tim Moloney QC, Peter Caldwell, and Graeme Hall successfully defended Arti Dhir and Kaval Raijada against an extradition request made by the government of India, on the grounds that the extradition would breach Article 3 of the European Convention on Human Rights; the defendants were requested for alleged conspiracy to murder a child.
Ranked: Tier 1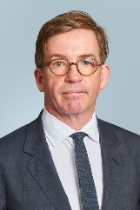 Ranked: Tier 2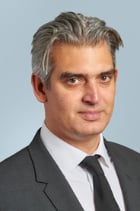 Ranked: Tier 1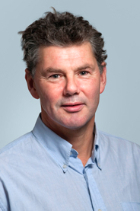 Ranked: Tier 3
Ranked: Tier 1
Doughty Street Chambers garners praise from instructing law firms, who note that it 'provides excellent service and has a number of standout barristers'. Its reputation as one of the leading sets for social housing (notably on the tenant side) is underpinned by its consistent involvement in many of the leading decisions in this area, as well as cases involving novel legal issues. Martin Westgate QC and Dominic Preston acted for Abdelrahim Alibkhiet at the Supreme Court in Alibkhiet v Brent LBC, which concerns a challenge to the local authority's procurement and allocations policy in relation to the provision of temporary accommodation. The matter is now pending before the Supreme Court. Also notable is that Westgate QC and others represented the non-governmental organisation Liberty as an intervening party in Joint Council for the Welfare of Immigrants v Secretary of State for the Home Department; Goloshvili v Secretary of State for the Home Department. These are two linked, systemic challenges to the government's 'Right to Rent' scheme.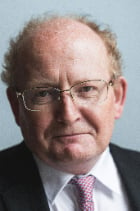 Ranked: Tier 1
Doughty Street Chambers is known for its 'excellence in bringing claims against the police and in the inquest field' and has vast expertise in immigration, extradition, and claims against the state. Recent instructions of note for members include Heather Williams QC representing clients in McGlone & Others v Chief Constable of South Yorkshire Police and Chief Constable of West Midlands Police, which concerns the role of the police in the aftermath of the Hillsborough disaster. She has also been instrumental in the Undercover Police Inquiry, undertaking considerable advisory work for the core participants which include Neville Lawrence and six victims of deceptive sexual relationships initiated by undercover officers. Edward Fitzgerald QC is acting for Maha El Gizouli, the mother of one of the 'IS Beatles', El Shafee Elsheikh, in her application for a judicial review into the Home Secretary's decision to cooperate with the US authorities and assurances that her son won't be subject to the death penalty. Others members of note include Caoilfhionn Gallagher QC, who acted for Just for Kids Law in a test case concerning the use of children as 'covert human intelligence sources' by the police in R (Just for Kids Law) v Secretary of State for the Home Department; Stephen Cragg QC who acted in Miah v Independent Police Complaint Commission challenging the use of illegal stops at Heathrow airport under the Terrorism Act 2010; and 'standout junior' Adam Wagner who acted for the Equality and Human Rights Commission in AB, R (On the Application Of) v Secretary of State for Justice regarding the prolonged detention of a minor in solitary confinement.
Doughty Street Chambers 'is a formidable set with a depth of expertise'. This 'excellent' set's members handle the full array of community care and Court of Protection matters. In one example, Aswini Weereratne QC acted for MIND in Welsh Ministers v PJ. The case looked at whether it was lawful to deprive a patient of their liberty with a community treatment order under the Mental Health Act 1983 (as amended).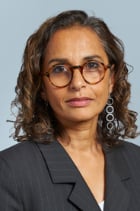 Ranked: Tier 3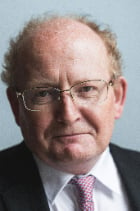 Ranked: Tier 3
'One of the go-to sets for fighting cases against the state', Doughty Street Chambers has particular strengths in terrorism cases, criminal appeals, and cases where mental health issues are involved. Tim Moloney QC represented the first successful joint enterprise appellant after the Jogee Supreme Court case in 2016, and also represented the parents of Jack Letts (dubbed "Jihadi Jack" by the media), who received suspended sentences for sending money to their son; Letts had travelled to Syria to join the Islamic State group, which he subsequently left. Before trial, the matter went before the Supreme Court to consider if the test for mens rea in terrorism finance offences is objective or subjective. Rebecca Trowler QC represented autistic Islamist convert Lewis Ludlow, who was convicted of plotting a truck attack on Oxford Street. A number of the set's juniors handle terrorism work, unled, too: Liam Walker represented the reported leader of proscribed neo-Nazi group National Action, who was convicted of a plot to behead a Labour MP; in an entirely separate trial involving the same group, Piers Marquis represented the first of six defendants convicted of membership of the organisation. Walker also represented television personality Ant McPartlin in a drink-driving case. Paul Taylor QC represented one of two anonymised appellants in the R v AS Court of Appeal case concerning the sentencing of severely ill convicts.
Doughty Street Chambers is a 'go-to set for immigration' with 'depth and breadth of experience'. As such, chambers undertakes a broad spectrum of immigration work from personal immigration, EU, family, student and nationality applications to business and commercial migration, as well as asylum and human rights-related immigration claims. In one represenative instruction, Laura Dubinsky was leading counsel for a high profile former ETA (Basque separatist) militant convicted of 22 murders who resisted his deportation to Spain.
Doughty Street Chambers >
Firm Profile
This buoyant and cutting-edge set, renowned for and committed to defending freedom and civil liberties, has a truly national and international profile across its wide range of practice in criminal law, civil law, administrative and public law, international law and human rights.
The set: Doughty Street Chambers was set up in 1990 with the aim of 'breaking the mould' and setting new standards of excellence in the legal world. Striving for justice, professionalism and excellence remains the driving force behind all that chambers does today, along with the desire for innovation in its approach to business. It has grown to become one of the largest sets in the country, with 133 members, of whom 33 are QCs, and now has established chambers in Manchester and Bristol as well as London. Standards of excellence and quality have been both maintained and improved with this expansion, with 8 new silk appointments in the last three years and targeted recruitment at all levels of seniority to ensure a balanced structure to each of the practice teams. Members are noted as leaders in their field, for intellectual excellence and a collegial, team-based approach which allows the set to commit to providing a genuinely first-class, fully accountable service to clients. Many barristers are qualified to accept work directly from lay clients through the public access scheme and chambers can provide mediators and facilities for dispute resolution.
Types of work undertaken: Doughty Street provides specialist practitioners at all levels of seniority in civil and criminal work, offering advice and representation before all the courts of England and Wales and the rest of the UK as well as in Europe and other jurisdictions worldwide. Members are often involved in high-profile, precedent-setting cases. Principal areas of practice include administrative and public law, civil liberties and all aspects of criminal law including the following:
Actions against the police and public authorities; administrative and public law; clinical negligence and personal injury; community care and health; corporate governance and policy; education law; employment law and industrial relations; equality and discrimination; freedom of information and data protection; housing and social welfare; asylum and personal immigration; business and commercial immigration; inquests and public inquiries; public and private international law; land and property; media law and defamation; mental health and Court of Protection; national security; prison law and criminal justice; product liability and group actions; professional discipline and regulation; solicitors' negligence and professional liability; sports law.
Criminal appeals; courts martial; extradition; homicide and related grave offences; international crime; protest cases; regulatory and financial crime; terrorism.
Main Contacts
| Department | Name | Email | Telephone |
| --- | --- | --- | --- |
| Members of Chambers | ROBERTSON QC, Geoffrey (1973) | | |
| Members of Chambers | FITZGERALD CBE QC, Edward (1978) | | |
| Members of Chambers | KENNEDY QC, Helena (1972) | | |
| Members of Chambers | O'CONNOR QC, Patrick (1970) | | |
| Members of Chambers | SALLON QC, Christopher (1973) | | |
| Members of Chambers | CARTER QC, Peter (1974) | | |
| Members of Chambers | WOOD QC, James (1975) | | |
| Members of Chambers | HALL QC, Andrew (1991) | | |
| Members of Chambers | ROGERS QC, Heather (1983) | | |
| Members of Chambers | BENNATHAN QC, Joel (1985) | | |
| Members of Chambers | WILLIAMS QC, Heather (1985) | | |
| Members of Chambers | OPPENHEIM QC, Robin (1988) | | |
| Members of Chambers | WATERMAN QC, Adrian (1988) | | |
| Members of Chambers | BOWEN QC, Nicholas (1984) | | |
| Members of Chambers | BENTLEY QC, David (1984) | | |
| Members of Chambers | FORSHALL QC, Isabella (1982) | | |
| Members of Chambers | WESTGATE QC, Martin (1985) | | |
| Members of Chambers | WHITFIELD QC, Jonathan (1985) | | |
| Members of Chambers | HUCKLE QC, Theo (1985) | | |
| Members of Chambers | WEERERATNE QC, Aswini (1986) | | |
| Members of Chambers | HISLOP QC, David (1989) | | |
| Members of Chambers | STONE QC, Joe (1989) | | |
| Members of Chambers | BRIMELOW QC, Kirsty (1991) | | |
| Members of Chambers | FISHER QC, Richard (1994) | | |
| Members of Chambers | TROWLER QC, Rebecca (1995) | | |
| Members of Chambers | ELLIOTT QC, Sarah (1996) | | |
| Members of Chambers | CRAGG QC, Stephen (1996) | | |
| Members of Chambers | HILL QC, Henrietta (1997) | | |
| Members of Chambers | GALLAGHER QC, Caoilfhionn (2001) | | |
| Members of Chambers | MOLONEY QC, Tim (2010) | | |
| Members of Chambers | BOWERS QC, Rupert (1995) | | |
| Members of Chambers | THORNE QC, Katy (1994) | | |
| Members of Chambers | POWLES QC, Steven (1997) | | |
| Members of Chambers | KILROY QC, Charlotte (1999) | | |
| Members of Chambers | CARTER, David (1971) | | |
| Members of Chambers | HOUGH, Christopher (1981) | | |
| Members of Chambers | SAMUEL, Gerwyn (1986) | | |
| Members of Chambers | SOERTSZ, Lauren (1987) | | |
| Members of Chambers | MILES, Sophy (2015) | | |
| Members of Chambers | TAYLOR QC, Paul (1989) | | |
| Members of Chambers | BROWN, Nick (1989) | | |
| Members of Chambers | MAIDMENT, Kieran (1989) | | |
| Members of Chambers | WHITAKER, Quincy (1991) | | |
| Members of Chambers | REEDER, Stephen (1991) | | |
| Members of Chambers | NABI, Zia (1991) | | |
| Members of Chambers | ADDY, Caroline (1991) | | |
| Members of Chambers | COOPER, Jonathan (1992) | | |
| Members of Chambers | MURPHY, Fiona (2013) | | |
| Members of Chambers | WALSH, John (1993) | | |
| Members of Chambers | HENDERSON, Mark (1994) | | |
| Members of Chambers | DRAYCOTT, Paul (1994) | | |
| Members of Chambers | RAWLINGS, Clive (1994) | | |
| Members of Chambers | MACKIE, Jeannie (1995) | | |
| Members of Chambers | BROWN, Althea (1995) | | |
| Members of Chambers | PRESTON, Dominic (1995) | | |
| Members of Chambers | CALDWELL, Peter (1995) | | |
| Members of Chambers | CHATAWAY, Ben (1995) | | |
| Members of Chambers | GOODALL, Emma (1996) | | |
| Members of Chambers | MUKHERJEE, Krishnendu (1996) | | |
| Members of Chambers | TOMS, Nicholas (1996) | | |
| Members of Chambers | BURNHAM, Ulele (1997) | | |
| Members of Chambers | JOHNSON, LIndsay (1997) | | |
| Members of Chambers | MIDDLETON, Joe (1997) | | |
| Members of Chambers | STANAGE, Nick (1997) | | |
| Members of Chambers | VINE, Sarah (1997) | | |
| Members of Chambers | ARSHAD, Farrhat (1998) | | |
| Members of Chambers | SHEPHERD, Jim (1998) | | |
| Members of Chambers | BURTON, Jamie (1999) | | |
| Members of Chambers | COOPER, Ben (1999) | | |
| Members of Chambers | GREEN, Garry (1999) | | |
| Members of Chambers | HOBSON, John (1999) | | |
| Members of Chambers | NARAIN, Benjamin (1999) | | |
| Members of Chambers | LEMER, David (2000) | | |
| Members of Chambers | MUSHTAQ, Erim (2000) | | |
| Members of Chambers | LEWIS, Oliver (2000) | | |
| Members of Chambers | BRANDER, Ruth (2001) | | |
| Members of Chambers | HART, Amanda (2001) | | |
| Members of Chambers | HAYWOOD, Phil (2001) | | |
| Members of Chambers | MARQUIS, Piers (2001) | | |
| Members of Chambers | SLEEMAN, Sue (2001) | | |
| Members of Chambers | WALDMAN, Amos (2001) | | |
| Members of Chambers | WALKER, Liam (2001) | | |
| Members of Chambers | DUBINSKY, Laura (2002) | | |
| Members of Chambers | RHODES, David (2002) | | |
| Members of Chambers | THOMAS, Richard (2002) | | |
| Members of Chambers | EASTWOOD, Philippa (2003) | | |
| Members of Chambers | GERRY, Alison (2003) | | |
| Members of Chambers | PATRICK, Angela (2003) | | |
| Members of Chambers | MACKENZIE, Alasdair (2004) | | |
| Members of Chambers | NEWTON, Benjamin (2004) | | |
| Members of Chambers | PRICE, Jonathan (2004) | | |
| Members of Chambers | STRAW, Adam (2004) | | |
| Members of Chambers | HAINES, David (2005) | | |
| Members of Chambers | HIGGINS, Nichola (2005) | | |
| Members of Chambers | MANKAU, Louise (2005) | | |
| Members of Chambers | GORASIA, Paras (2005) | | |
| Members of Chambers | STEPHENSON, David (2005) | | |
| Members of Chambers | BUNTING, Jude (2006) | | |
| Members of Chambers | NICE, Amelia (2006) | | |
| Members of Chambers | HAWKES, Malcolm (2006) | | |
| Members of Chambers | HOBCRAFT, Gemma (2006) | | |
| Members of Chambers | HIRST, Megan (2015) | | |
| Members of Chambers | ROBINSON, Jennifer (2016) | | |
| Members of Chambers | PRICE, Louise (2006) | | |
| Members of Chambers | ANNAND, Kate (2007) | | |
| Members of Chambers | BEATTIE, Kate (2007) | | |
| Members of Chambers | EATWELL, Tatyana (2007) | | |
| Members of Chambers | OKEWALE, Tunde (2007) | | |
| Members of Chambers | TIMAN, Annabel (2007) | | |
| Members of Chambers | WAGNER, Adam (2007) | | |
| Members of Chambers | WESTCOTT, Mary (2007) | | |
| Members of Chambers | GASK, Alex (2008) | | |
| Members of Chambers | KNORR, Michelle (2008) | | |
| Members of Chambers | MEREDITH, Catherine (2008) | | |
| Members of Chambers | SAMUEL, Zimran (2008) | | |
| Members of Chambers | STEINHARDT, Sarah (2008) | | |
| Members of Chambers | STEVENS, Tom (2008) | | |
| Members of Chambers | MOFFATT, Rowena (2009) | | |
| Members of Chambers | BRIGHT, Abigail (2010) | | |
| Members of Chambers | CLOONEY, Amal (2010) | | |
| Members of Chambers | COHEN, Marisa (2010) | | |
| Members of Chambers | JOHNSON, Harriet (2010) | | |
| Members of Chambers | MIR, Maryam (2010) | | |
| Members of Chambers | NICHOLLS, Jesse (2010) | | |
| Members of Chambers | ROCHE, Maria (2010) | | |
| Members of Chambers | HALL, Graeme (2011) | | |
| Members of Chambers | JACOBS, Sam (2011) | | |
| Members of Chambers | KIRK, James (2011) | | |
| Members of Chambers | MASON, Paul (2011) | | |
| Members of Chambers | O'RAGHALLAIGH, Kate (2011) | | |
| Members of Chambers | SCOTT, Emma (2011) | | |
| Members of Chambers | GONIN, Emilie (2015) | | |
| Members of Chambers | COOKE-HURLE, Tim (2012) | | |
| Members of Chambers | DOUGLAS, Hayley (2012) | | |
| Members of Chambers | TAYLOR, Jake (2012) | | |
| Members of Chambers | BENFIELD, Antonia (2013) | | |
| Members of Chambers | CLARKE, Daniel (2013) | | |
| Members of Chambers | O'BYRNE, Katherine (2013) | | |
| Members of Chambers | SANE, Jelia (2013) | | |
| Members of Chambers | YOSHIDA, Keina (2013) | | |
| Members of Chambers | LYKOURGOU, Karlia (2013) | | |
| Members of Chambers | JOHNSON, Christopher (2014) | | |
| Members of Chambers | PATYNA, Agata (2014) | | |
| Members of Chambers | WADDOUP, Daniella (2014) | | |
| Members of Chambers | WOODROW, Pippa (2014) | | |
| Members of Chambers | OVERMAN, Claire (2014) | | |
| Members of Chambers | BARKER, Paul (2015) | | |
| Members of Chambers | MCCABE, Mary-Rachel (2015) | | |
| Members of Chambers | SYKES, Christopher (2015) | | |
| Members of Chambers | HARPER, Zoe (2015) | | |
| Members of Chambers | DALY, Gemma (2017) | | |
Lawyer Profiles
| Photo | Name | Position | Profile |
| --- | --- | --- | --- |
| | Caroline Addy | | View Profile |
| | Kate Annand | Kate has a broad civil practice in international and European human rights… | View Profile |
| | Farrhat Arshad | Described by Chambers and Partners as, "excellent in Court" and Legal 500… | View Profile |
| | Peta-Louise Bagott | Peta-Louise specialises in crime, international crime, and regulatory law. | View Profile |
| | Paul Barker | Paul Barker is a barrister specialising in International Arbitration and Public International… | View Profile |
| | Kate Beattie | | View Profile |
| | Antonia Benfield | Antonia is an immigration and public law specialist with particular expertise in… | View Profile |
| | Joel Bennathan QC | Joel Bennathan QC has an established defence practice in serious and complex… | View Profile |
| | David Bentley QC | David Bentley QC is a highly regarded criminal defence specialist, whose practice… | View Profile |
| | Nicholas Bowen QC | Nicholas Bowen QC specialises in damages claims in tort and under the… | View Profile |
| | Rupert Bowers QC | Rupert Bowers QC was called to the Bar in 1995 and took… | View Profile |
| | Ruth Brander | Ruth specialises in civil actions against the police, public law, prisoners' rights,… | View Profile |
| | Abigail Bright | With a strong academic background, Abigail's practice is diverse. She brings a… | View Profile |
| | Kirsty Brimelow QC | Kirsty is the winner of the First 100 years Inspirational Barrister Woman… | View Profile |
| | Althea Brown | Althea Brown is a specialist in employment, equality law, both public and… | View Profile |
| | Nick Brown | Before coming to the Bar, Nick worked for a firm of solicitors,… | View Profile |
| | Jude Bunting | | View Profile |
| | Ulele Burnham | Ulele Burnham's practice spans the law relating to mental capacity and mental… | View Profile |
| | Jamie Burton | Jamie's main areas of practise are human rights, community and health care,… | View Profile |
| | Peter Caldwell | Peter is ranked by Legal 500 and Chambers UK as a leading… | View Profile |
| | David Carter | David specialises in housing, local government, human rights, discrimination and public law. | View Profile |
| | Peter Carter QC | | View Profile |
| | Ben Chataway | Ben specialises in housing and social welfare, community care and public law. | View Profile |
| | Daniel Clarke | Daniel has a wide range of experience across private law, public law… | View Profile |
| | Amal Clooney | Amal represents clients before international courts including the International Criminal Court, the… | View Profile |
| | Marisa Cohen | | View Profile |
| | Tim Cooke-Hurle | Tim Cooke-Hurle practices in a broad range of civil and international law,… | View Profile |
| | Jonathan Cooper | Jonathan Cooper is a Human Rights specialist with experience before English and… | View Profile |
| | Ben Cooper | Ben defends some of the most complex and difficult extradition and criminal… | View Profile |
| | Margherita Cornaglia | During pupillage, Margherita was supervised by Adam Straw, Steven Powles QC and… | View Profile |
| | Simon Cox | Simon's work includes judicial review, immigration, European Union and international law, social… | View Profile |
| | Stephen Cragg QC | Stephen Cragg QC is an experienced specialist in public law and human… | View Profile |
| | Gemma Daly | Gemma specialises in mental capacity and mental health law, inquests, and public… | View Profile |
| | Hayley Douglas | Hayley specialises in crime, public law and human rights. In addition to… | View Profile |
| | Laura Dubinsky | Laura works extensively in public law at all levels, with a particular… | View Profile |
| | Clare Duffy | Clare joined Chambers in October 2019 upon completion of her pupillage under… | View Profile |
| | Philippa Eastwood | Philippa is an established criminal defence advocate, regularly instructed in complex and… | View Profile |
| | Tatyana Eatwell | Barrister. | View Profile |
| | Sarah Elliott QC | Sarah has a proven track record in achieving successful outcomes for clients… | View Profile |
| | Richard Fisher QC | Richard Fisher QC provides advice and advocacy for clients whose cases involve… | View Profile |
| | Edward Fitzgerald QC | Edward Fitzgerald QC has been named Human Rights and Public Law Silk… | View Profile |
| | Isabella Forshall QC | sabella Forshall is a specialist criminal practitioner who listens carefully to clients… | View Profile |
| | Caoilfhionn Gallagher QC | Caoilfhionn Gallagher QC is a barrister at Doughty Street Chambers, specialising in… | View Profile |
| | Alex Gask | Alex is a specialist in the protection of civil liberties and human… | View Profile |
| | Alison Gerry | | View Profile |
| | Emilie Gonin | Emilie specialises in investment treaty arbitration, public international law, human rights and… | View Profile |
| | Emma Goodall | Emma is a specialist criminal practitioner. | View Profile |
| | Paras Gorasia | Paras is a leading senior junior barrister specialising in Employment and Employment… | View Profile |
| | Garry Green | A passionate and committed advocate, Garry Green fearlessly defends his clients' right… | View Profile |
| | Beth Grossman | Beth is a specialist in media and employment, equality and discrimination law. | View Profile |
| | Graeme Hall | Graeme is at the forefront of defence extradition work, both nationally and… | View Profile |
| | Andrew Hall QC | Andrew Hall is consistently named as a leader in his field and… | View Profile |
| | Zoe Harper | Zoe practises in immigration, human rights and public law. She specialises in… | View Profile |
| | Amanda Hart | Amanda is a highly experienced lawyer in the practice areas of employment,… | View Profile |
| | Malcolm Hawkes | | View Profile |
| | Phil Haywood | Prior to being called to the Bar, Phil Haywood qualified as a… | View Profile |
| | Mark Henderson | According to the legal directories, he is "one of the finest legal… | View Profile |
| | Nichola Higgins | A leading practitioner in the field of financial and corporate crime, Nichola… | View Profile |
| | Henrietta Hill QC | Henrietta Hill QC specialises in inquests and public inquiries, claims against the… | View Profile |
| | Megan Hirst | | View Profile |
| | David Hislop QC | "Hislop possessed calm and charm in great measure, but could strike like a cobra."–… | View Profile |
| | Gemma Hobcraft | Gemma practises in professional discipline and regulatory work and public law. Gemma… | View Profile |
| | Christopher Hough | Chris Hough specialises in clinical negligence, catastrophic personal injury and solicitors' negligence… | View Profile |
| | Theo Huckle QC | Head of Clinical Negligence and Personal Injury Team at Doughty Street | View Profile |
| | Sam Jacobs | Sam has significant experience in both private and public law matters, primarily… | View Profile |
| | Lindsay Johnson | Lindsay's practice involves advocacy, advice and drafting, predominately in public law matters,… | View Profile |
| | Christopher Johnson | Christopher's practice encompasses medical/healthcare disputes and complex personal injury disputes. | View Profile |
| | Baroness Helena Kennedy QC | Helena Kennedy practises predominantly in the criminal law, undertaking leading work of… | View Profile |
| | Rabah Kherbane | Rabah specialises in crime, and the range of issues which arise in,… | View Profile |
| | Michelle Knorr | Michelle is a specialist practitioner in immigration, asylum, human rights and public… | View Profile |
| | David Lemer | David practises predominantly in immigration, asylum, public law, and employment and as… | View Profile |
| | Jonathan Lennon | Jonathan Lennon's practice encompasses serious and complex crime as well as financial,… | View Profile |
| | Dr Oliver Lewis | Oliver Lewis specialises in public law and human rights, with a focus… | View Profile |
| | Karlia Lykourgou | Karlia is a defence barrister who specialises in crime, extradition and public… | View Profile |
| | Alasdair Mackenzie | Alasdair Mackenzie is an experienced specialist in immigration and asylum law. Alasdair… | View Profile |
| | Kieran Maidment | Kieran Maidment specialises in criminal law. | View Profile |
| | Louise Mankau | | View Profile |
| | Piers Marquis | Piers Marquis is a committed criminal defence barrister best, but not exclusively,… | View Profile |
| | Paul Mason | | View Profile |
| | Mary-Rachel McCabe | Mary-Rachel specialises in mental capacity, community care and housing law, with a… | View Profile |
| | Catherine Meredith | Catherine is human rights and public law specialist with particular expertise in… | View Profile |
| | Joe Middleton | Joe Middleton is a versatile practitioner with crossover expertise in immigration, extradition,… | View Profile |
| | Sophy Miles | | View Profile |
| | Maryam Mir | | View Profile |
| | Rowena Moffatt | Rowena is a public law practitioner whose main areas of practice are… | View Profile |
| | Tim Moloney QC | Tim is the Joint Deputy Head of Chambers. Chambers and Partners describe… | View Profile |
| | Krishnendu Mukherjee | Krishnendu Mukherjee is a barrister a specialising in immigration and business and… | View Profile |
| | Fiona Murphy | Fiona Murphy is Joint Deputy Head of Chambers and is ranked in… | View Profile |
| | Zia Nabi | Zia specialises in civil and public law. | View Profile |
| | Benjamin Narain | Ben has been regularly instructed in all areas of criminal law: murder; serious… | View Profile |
| | Benjamin Newton | Benjamin Newton is instructed to defend those accused of the most serious… | View Profile |
| | Amelia Nice | | View Profile |
| | Jesse Nicholls | Jesse specialises in public law, human rights, inquests and civil actions against… | View Profile |
| | Kate O'Raghallaigh | Kate specialises in crime, extradition and crime related public law. | View Profile |
| | Tunde Okewale | Tunde Okewale MBE is a leading junior Barrister at the Criminal Bar.… | View Profile |
| | Robin Oppenheim QC | Chambers and Partners describe Robin as "A go-to barrister for extremely high-value… | View Profile |
| | Claire Overman | Claire specialises in all aspects of media and information law, including defamation,… | View Profile |
| | Katherine O'Byrne | Katie has a broad practice specialising in international law, human rights, public… | View Profile |
| | Patrick O'Connor QC | Patrick O'Connor Q.C. practices in the broadest range of criminal and civil… | View Profile |
| | Angela Patrick | Angela is a specialist in public law, civil liberties and human rights.… | View Profile |
| | Agata Patyna | Agata specialises in an immigration and public law and has particular expertise… | View Profile |
| | Alison Pickup | Alison is the Legal Director of the Public Law Project, a national… | View Profile |
| | Frederick Powelll | Frederick represents vulnerable claimants who have been subject to mistreatment at the… | View Profile |
| | Steven Powles | He has represented a number of high profile clients, accused of the… | View Profile |
| | Dominic Preston | Dominic Preston is a public law lawyer specialising in housing, community care… | View Profile |
| | Louise Price | Louise specialises in employment, discrimination and education law. She also undertakes work… | View Profile |
| | Jonathan Price | | View Profile |
| | Clive Rawlings | | View Profile |
| | Stephen Reeder | Stephen specialises in the allied fields of public & administrative law, housing,… | View Profile |
| | David Rhodes | "David's closing speech was powerful, reasoned and engaging" – a recent client… | View Profile |
| | Geoffrey Robertson QC | Geoffrey Robertson QC is founder and joint head of Doughty Street Chambers. | View Profile |
| | Jennifer Robinson | Jen specialises in media law, public law and international law. | View Profile |
| | Heather Rogers QC | | View Profile |
| | Zimran Samuel | Zimran Samuel is an experienced human rights practitioner with a wide… | View Profile |
| | Gerwyn Samuel | Gerwyn acts for substantial numbers of Claimants in a wide range of… | View Profile |
| | Jelia Sane | Jelia practises in the areas of immigration and asylum, human rights, public… | View Profile |
| | Jim Shepherd | Jim is a member of the Housing and Social Welfare Team and… | View Profile |
| | Sue Sleeman | Sue has a mixed civil practice covering employment and professional disciplinary/regulatory law.… | View Profile |
| | Lauren Soertsz | Described in the Legal 500 (2015) as a "Class Act" and ranked in Chambers and… | View Profile |
| | Martha Spurrier | Martha is a human rights lawyer and campaigner. She is the Director… | View Profile |
| | Nick Stanage | Nick Stanage specialises in actions against the police, inquests, immigration and related… | View Profile |
| | Sarah Steinhardt | | View Profile |
| | David Stephenson | David practises principally in the fields of employment and discrimination law and… | View Profile |
| | Tom Stevens | Tom is a specialist criminal defence barrister with extensive experience of both… | View Profile |
| | Joe Stone QC | Joe Stone QC has specialised in criminal defence for over 30 years. … | View Profile |
| | Adam Straw | | View Profile |
| | Christopher Sykes | Christopher specialises in criminal and regulatory advocacy | View Profile |
| | Jake Taylor | Jake is a specialist defence barrister with expertise in defending those accused… | View Profile |
| | Paul Taylor QC | Paul specialises in criminal appeals. He has developed a particular expertise in… | View Profile |
| | Richard Thomas | Richard has extensive experience of complex and high-profile trials and appeals. He… | View Profile |
| | Katy Thorne QC | Katy Thorne QC has over 25 years' experience of defending in the… | View Profile |
| | Annabel Timan | Annabel is a leading junior with particular expertise in international criminal and… | View Profile |
| | Nicholas Toms | | View Profile |
| | Rebecca Trowler QC | Chambers & Partners describe Rebecca as: "an exceptional silk" who is in… | View Profile |
| | Sarah Vine | Sarah is a specialist practitioner who is instructed alone and as a… | View Profile |
| | Daniella Waddoup | The focus of Daniella's practice is criminal justice and mental health and… | View Profile |
| | Adam Wagner | | View Profile |
| | Amos Waldman | Criminal defence specialist with an emphasis on regulatory and financial crime, including… | View Profile |
| | Liam Walker | Liam Walker is recognised by both The Legal 500 and Chambers &… | View Profile |
| | John Walsh | John represents clients in immigration tribunals, parole hearings and special educational needs… | View Profile |
| | Aswini Weereratne QC | Aswini Weereratne has built a diverse practice in challenging areas. Her expertise… | View Profile |
| | Mary Westcott | Mary is an extradition barrister with a first-rate reputation for her specialist… | View Profile |
| | Martin Westgate QC | Martin Westgate has a consistent track record of advice and representation in… | View Profile |
| | Quincy Whitaker | Quincy Whitaker's work encompasses all aspects of domestic and international criminal justice… | View Profile |
| | Jonathan Whitfield QC | Jon specialises in defending cases of homicide, terrorism, regulatory & financial crime… | View Profile |
| | Heather Williams QC | Heather specialises in civil liberties and human rights cases, including civil actions,… | View Profile |
| | James Wood QC | Enormously experienced, driven, gutsy, calm and determined, James has a broad based… | View Profile |
| | Pippa Woodrow | | View Profile |
| | Keina Yoshida | Keina practises in the areas of human rights, public law, inquiries and… | View Profile |
Top Tier Set Rankings
Set Rankings