DLA Piper > Amsterdam, Netherlands > Firm Profile
DLA Piper
Offices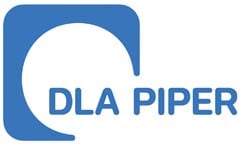 DLA Piper
AMSTELVEENSEWEG 638
1081 JJ AMSTERDAM
Netherlands
DLA Piper > The Legal 500
Rankings
In addition to fielding five dedicated financial regulatory experts in the Netherlands,
DLA Piper
is also able to leverage the expertise of practitioners in ancillary departments (and across the global network) to provide full-service support.
Paul Hopman
 leads the Amsterdam-based team, which acts for Dutch and international banks, payment services providers, fintech companies and insurance companies, among other clients. One of the names to note in the group is
Martijn Boeve
, who has expertise in IBOR transition and Benchmark Regulation matters. Elsewhere, the group is also sought after to advise clients on matters such as market entry, prudential supervision, the regulatory aspects of corporate transactions and product launches. It also advises on sustainable finance and ESG, as well as payment services regulatory matters. On the contentious side, regulatory investigations, enforcement actions and litigation are other drivers of work.
Equally strong acting for private credit funds and financial institutions,
DLA Piper
's recent workload included sustainability financings, acquisition finance transactions and real estate finance matters. Practice head
Lex Oosterling
 and senior associate 
Adam Abou Habaga
 were among the advisers to ABN AMRO and ING Bank on their recent financing of NPM Capital's acquisition of Futurewhiz. On the real estate finance side, Oosterling and legal director 
Stephanie Menz
 assisted Berlin Hip with financing the acquisition and development of the Zandkasteel building (ING's former headquarters).
Max Mayer
, who is an English law-qualified solicitor, is also recommended.
DLA Piper
is able to draw on support from the firm's huge global network for support in multi-jurisdictional litigation, and focuses on cases in the finance, corporate and construction sectors.
Marnix Holtzer
 heads the practice - his work has a particular emphasis on corporate litigation and governance matters. Commercial litigator
Ewald Netten
 focuses on financing, securities and insolvency matters, while managing partner
Paul Hopman
 is recommended for financial regulatory issues.
Michiel Coenraads
 is a name to note for international arbitration and ESG-related disputes.
DLA Piper
's real estate offering is well placed to handle cross-border mandates, drawing on strength from its international network and its in-house notaries and tax advisers. Its broad clientele includes include private and public companies, institutional investors and government entities, which it advises on large-scale development projects. The practice has recently seen an uptick in instructions in alternative asset classes, including data centres, and healthcare and life sciences projects.
Leen Van Der Marel
heads up the team and is well versed in real estate M&A, often acting for high-profile real estate investors. Civil-law notary
Monique Laenen
 is another key practitioner who is recommended for portfolio deals, and sale and lease back transactions.
DLA Piper
has a strong track record acting for Dutch, European and US multinationals on their most significant contentious and non-contentious tax matters. The practice is led by
Daan Arends
, who is noted for his expertise in domestic and international indirect tax issues, such as customs, VAT and Dutch Transfer Tax. Other members of the team provide full support on transactional tax, general corporate tax and transfer pricing matters and tax controversies/litigation.
Roderik Bouwman
  is active in matters such as cross-border M&A, private equity issues, corporate restructurings, capital market transactions and Advance Pricing Agreement (APA)/Advance Tax Ruling (ATR) mandates. Another name to note is
Jian-Cheng Ku
, who led the tax advice to Snowflake in relation to the set-up of its non-US headquarters in the Netherlands in 2020. Legal director
Jean Paul Dresen
is also recommended. Since publication, Gabriël van Gelder and Sebastiaan Wijsman left the firm.
DLA Piper
 has a strong track record advising corporate borrowers and private equity sponsors on complex transactions that often involve a combination of different types of finance. The team is led by
Lex Oosterling
, who has particular expertise in financings where corporate financing is combined with an asset-based financing element. In 2020, he worked with
Adam Abou Habaga
 to advise Royal A-ware Food Group on a €330m ESG-linked asset-based and corporate financing provided by Rabobank, ING Bank, ABN AMRO Bank and KBC Bank. Also notable is that Oosterling co-heads the real estate finance practice with
Stephanie Menz
.
Max Mayer
 is another key individual in the group, whose many other areas of strength include leveraged/acquisition finance, renewables finance, project finance and non-performing loans.
DLA Piper
's construction team handles contracts, litigation, financing and regulatory work. It advises on large construction and infrastructure projects, and has recently been advising clients on the European energy transition. Under the leadership of
Janet Meesters
, the practice handles contentious and non-contentious matters, and acts for contractors, engineers, consultants, suppliers and contracting entities. Meesters has recently been advising on environmental social governance (ESG) matters as they relate to procurement.
The litigation and regulatory department at
DLA Piper
houses the firm's arbitration offering and forms part of its expansion global dispute resolution practice. The team is well positioned to handle multi-jurisdictional mandates by virtue of its large international network. Practice head
Marnix Holtzer
 has notable experience in corporate litigation; he is supported by
Michiel Coenraads
, who is recommended for international arbitration and ESG-related disputes, with a focus on the energy and natural resources sectors.
The
DLA Piper
 team is
'highly competent, very responsive and provides excellent service
'. A part of the international firm's huge global network, it handles cross-border restructuring and the employment aspects of M&A deals, as well as contentious matters.
Hélène Bogaard
 heads the practice and has considerable experience in advising US clients with a presence in Europe.
Johan Zwemmer
 was promoted to partner in May 2021 and is recommended for flexible workforce employment matters.
DLA Piper
's environment and planning and climate change practice has considerable experience in administrative, environmental and nature-preservation law, along with zoning and planning. The team takes a multidisciplinary approach, drawing on the strength of the firm's real estate, corporate, energy and litigation departments. Legal director
Arjen de Snoo
heads heads the firm's sustainability and ESG committee as well as the practice group, and advises companies and public authorities on the implementation of new environmental laws and regulation.
DLA Piper
's team of competition, EU procurement and European law specialists provides cutting-edge advice to Dutch and multinational clients, under the leadership of practice head
Léon Korsten
. On the competition side, the group advises on horizontal and vertical agreements, as well as ACM and EU merger filings. Also notable is that it handles contentious work, such as state aid litigation and follow-on damages actions. Recent highlights included
Janet Meesters
 and
Martijn van Wanroij
acting for Danish shipbuilder Pro Safe in litigation against the Dutch Ministry of Defence over the outcome of a tender procedure for the delivery of so-called Rigid Hull Inflatable Boat (RHIB) vessels. Elsewhere, the team is sought after by clients for advice on compliance with EU sanctions and export control regulations.
DLA Piper
's IT practice is led by
Daphne Bens
 and
Khaled Dadi
, who was made partner and is considered a stand-out '
for his pragmatism, crisp and to the point advice
' with over 20 years of experience advising suppliers of IT services, financial institutions and other global clients on complex IT agreements and disputes. The firm provides a global, multi-practice service to the tech industry and a range of other corporates, advising on corporate transactions, digital transformation mandates, cloud matters, digital payments, data protection, regulatory and tax matters.
Joris Willems
departed in March 2021 and senior asssociate
Floris de Wit
joined from
Allen & Overy LLP
in June 2021.
The multidisciplinary cross-border practice at 
DLA Piper
handles a range of domestic and international media, sport and entertainment matters. It leverages strengths across the key related areas of intellectual property, technology, corporate, tax, litigation, regulatory, finance, projects, restructuring and employment. Sports is a key sector of expertise for the practice; it advises leagues, clubs, franchise owners, broadcasters, advertisers, international and national governing in the space.
Richard van Schaik
 specialises in TMT, with an emphasis on media, entertainment and data protection matters. He co-heads the team with 
Pieter Paul Terpstra
.
The multidisciplinary consumer goods, food and retail team at 
DLA Piper
 is experienced in acting for clients such as luxury designers, supermarket chains, DIY chains and general retailers. Its wide-ranging expertise spans brand management and protection issues, including advertising, trademark, copyright licensing and anti-counterfeiting, as well as cybersecurity, privacy and data protection. Other drivers of work include real estate, tax and regulatory matters.
Khaled Dadi
, who has expertise in digital transformation projects and commercial contracts, co-heads the team with IP and disputes expert 
Niels Mulder
.
The Netherlands
DLA Piper
 team is highlighted for being '
genuinely invested in getting a result for the client
'. It has experience of an array of sectors but is noted for its strength in the biotech/life sciences, medical devices and mechanical engineering spheres. Senior partner
Paul Reeskamp
is an experienced patents litigator, while legal director
Alexander Tsoutsanis
 also handles complex IP litigation as part of his broader practice. Senior associate
Marijn Van Der Wal
's practice comprises both advisory and litigation work with a focus on life sciences cases and cross-border litigation. On the client service front, the firm provides various automated tools for areas such as document review and data analysis.
Niels Mulder
 heads the practice which is part of the well-known
DLA Piper
global offering. The team handles all aspects of trade mark protection and enforcement from the prosecution of applications through to litigation for famous-name brand owners and is entrusted with cases that go to the Supreme Court. Equally, the team is skilled in the areas of copyright and design rights and anti-counterfeiting which the firm is known for globally. Litigator
Paul Reeskamp
is well known for his handling of trade mark infringements and copyright cases, as is legal director
Alexander Tsoutsanis
who handles disputes across all types of IP.
DLA Piper
focuses on the core areas of renewable energy, DFI-based lending (where the team is active in impact directed investments in developing countries) and infrastructural based project finance work, advising sponsors and lenders on large infrastructure PPP transactions.
Gerard Kneppers
 leads the team and focuses on renewable energy and infrastructure projects, PPPs, development financial institution lending and project finance matters.
DLA Piper
is well equipped to handle cross-border restructuring and insolvency mandates by virtue of its international network. It offers broad expertise in the sector, drawing on strength from corporate and financial practitioners to assist with contentious and non-contentious matters.
Marc Molhuysen
 heads up the practice and counts banks, financial institutions and companies in distress among his clientele.
DLA Piper
is home to one of the market's most active global M&A practices; its offering in Amsterdam is characterised by a focus on mid-market merger, acquisition and divestment transactions, including those with a cross-border or multidisciplinary component. Practice head
Daphne Bens
is an expert in the technology sector and has been directly instructed by several Silicon Valley-based players. Elsewhere,
Henk Arnold Sijnja
is the key contact for deals in the life sciences and financial services fields and
Richard Fens
is recognised for his work within the energy and chemical industries. Up-and-coming partner
Pieter Paul Terpstra
is also a key member of the team and is noted for his '
no-nonsense commercial approach
.'
The energy and natural resources group at
DLA Piper
focuses on the renewables' market, establishing multidisciplinary teams to handle the finance, corporate, real estate, regulatory and contentious aspects of energy deals. Particularly strong in project finance, the team is led by
Gerard Kneppers
and
Pieter Paul Terpstra
.
Global firm
DLA Piper
serves as a one-stop shop, handling deals of all sizes across a number of markets; it combines corporate, finance and tax services and supports at all stages of the private equity lifecycle, from fundraising, investments and buy-outs through to management equity arrangements, portfolio transactions and exits.
Casper Hamersma 
is the practice head.
DLA Piper >
Firm Profile
Global co-chairs: Roger Meltzer and Andrew Darwin
Co-chief executive officers: Simon Levine and Cameron Jay Rains
Number of partners: 1,500
Number of lawyers: 5,000
Languages: The firm speaks over 60 languages
Offices: Lawyers located in more than 60 countries throughout the Americas, Europe, the Middle East, Africa and Asia Pacific.
Please see https://www.dlapiper.com for further information about the firm.
Lawyer Profiles
Diversity/Community
At DLA Piper we are firmly committed to diversity and inclusion. For us, diversity isn't just about visible differences, it's the unique blend of talents, skills, experiences and perspectives that makes each of us an individual and we know it's crucial to have a culture and environment where those differences are genuinely valued. As a global business law firm, with a diverse client base, we know that our clients expect our people to represent the communities in which we work and value our ability to advise them on both local and global cultures and markets. We believe that our approach to diversity and inclusion enables us to attract the best talent, build the most effective teams and deliver the highest level of client service.
For more information on our specific D&I initiatives please see www.dlapiper.com