DLA Piper New Zealand > Auckland, New Zealand > Firm Profile
DLA Piper New Zealand
Offices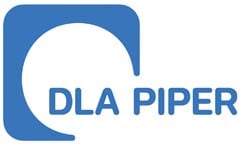 DLA Piper New Zealand
Level 15, PwC Tower
15 Customs Street West
Auckland 1010
New Zealand
Profiles
DLA Piper New Zealand > The Legal 500
Rankings
DLA Piper New Zealand
is highly acclaimed for its '
breadth of experience and expertise in relation to insurance matters'
and its spread of work in regulatory compliance and complex litigation proceedings, often before the High Court and Court of Appeal, and relating to property damage, product liability, and claims relating to earthquake damage. Auckland based
Caroline Laband
is '
an absolute litigation specialist',
and routinely acts for experience insurers, brokers, and insured corporations.
Misha Henaghan
is also of note for insurance claims in the same office. Wellington's team is led by
Peter Leman
, who is '
great asset when it comes to general liability claims, statutory prosecutions and fire and general insurance'.
Associates
Shane Swinerd
and
Matthew Booth
often assist Leman in contentious matters.
DLA Piper New Zealand
 incorporates a '
proactive approach to solving problems that blends commerciality with the legal niceties
'. In Wellington,
Alasdair McBeth

 and
Rachel Taylor
are nationally recognised for their combined wealth of experience in innovative investment products and start-ups, strategic issues and compliance. McBeth acts for the trustees of public sector pension and superannuation funds, while Taylor is a go-to advisor to listed companies and public issuers, insurers, trustees and Crown entities. In Auckland, special counsel
Nicole MacFarlane
 advises on regulatory compliance, corporate governance, and the establishment of investment products, while
Neisha Mistry
who is '
experienced in both superannuation and investment management
' and 
Tom Barnes
, are both top senior associates in Wellington.
Tracy Cross
left the practice in September 2021.
Operating as part of a global competition practice,
DLA Piper New Zealand
's practice is led by
Alicia Murray
, who specialises in merger clearance, regulatory advisory and litigation support for the firms' major clients across various sectors. As a seasoned litigator, she regularly represents clients before the Commerce Commission in relation to alleged breaches of competition law and consumer law, and is also active on several cartel-related cases. Specialising in non-contentious issues,
Mark Williamson
is instructed on regulatory compliance and general competition law matters. He is continuing to participate in the Commerce Commission's enquiry into retail fuel.
DLA Piper New Zealand
's '
lawyers act as true business partners and add value in a meaningful way
' with one client describing the group as '
exactly what an in-house counsel needs
'. Leading the practice from Auckland,
Martin Wiseman

has over 30 years' transactional experience in M&A, joint ventures, and equity capital markets, and is a trusted counsel for clients such as Foodstuffs, Auckland Council and Pfizer. Counterpart
Rachel Taylor
in Wellington advises listed companies, insurers, trustees, Crown entities and other corporates, and has long standing relationships with many of the firm's annuity clients. Senior corporate partner
Martin Thomson
 focuses on M&A and is the go-to advisor for foreign investors operating in a range of industries under the Overseas Investment Act. Similarly,
Reuben Woods
also '
provides all-round excellent service
' in multi-jurisdictional transactions across various sectors, and is supported by senior associate
Aoife O'Gorman
.
Sam Wilson
departed the team in August 2021.
Nick Valentine
heads the growing data protection practice at
DLA Piper New Zealand
, which is building an impressive client list of New Zealand's largest corporations and household name multinationals such as Westpac New Zealand, Foodstuffs North Island, HSBC and Data Economy Collective. Known for its expertise in the financial services and insurance sectors, the practice's experience ranges from design and implementation of businesses' privacy and security programmes, audits, international data transfer strategies, and advising on data loss prevention.
Offering '
a good range and depth of experience
'
DLA Piper New Zealand'
s dispute resolution group is led by
Iain Thain
, '
a very experienced litigator with excellent courtroom skills and a practical approach
'. With more than 30 years' experience in the litigation field, he has developed a specialisation in competition and regulatory matters, insolvency and property law related matters, and counts TVNZ, AIG, Foodstuffs and Auckland Council, among his clients.
Alicia Murray
 is '
a gutsy litigator with an insolvency specialisation but broad expertise
' in competition law and regulatory investigations.
Emma Moran
is the Wellington offices' main litigation figure.
DLA Piper New Zealand
 is led by
Laura Scampion
, who is '
reassuring, articulate and effective
' in her advice on major outsourcing projects, significant restructures, multiple executive terminations and health and safety audits/advice. UK and New Zealand qualified, she also represents employers in significant disputes before the Employment Relations Authority, Employment Court and High Court. Senior associate
Julia MacGibbon
 also plays a central role in the team.
DLA Piper New Zealand
is adept in all environmental matters from local and national planning and policy to consenting and enforcement matters relating to infrastructure developments. It is also expert in Building Act issues; clients comment that the practice '
understands the public sector extremely well
'.  Auckland Council is a key client, with the firm acting as its principal legal adviser on designations, resource consents and unitary plans. The team also lead resource management advice for the Department of Corrections. Wellington-based
Stephen Quinn
 heads the practice, bringing 30 years of experience acting for government departments and private companies on resource management, environmental law, and building law issues.
Kerry Anderson
in Wellington and
Diana Hartley
in Auckland c0-lead on these matters. Special counsel
Emma Manohar
 provides key support from Wellington for matters such as the Regional Plan for the Wellington region.
DLA Piper New Zealand
's focus is on the domestic aspects of multijurisdictional projects. Headed by Auckland-based duo
Mark Williamson
and
Justin March
, it has a '
stable team that is growing is confidence and capacity
' – particularly on high-value acquisitions, disposals and the management of real estate portfolios. Elsewhere, clients benefit from its significant experience in the insurance sector, with front-end construction matters and disputes in this space typically led by
Emma Moran
 and
Misha Henaghan
. 
Heath Brunton
 is '
maturing into a top-tier operator
' on development schemes and design-build-lease agreements for office or industrial premises, having acted for prominent client Foodstuffs in a significant leasing transaction for their new head office and distribution centre.
DLA Piper New Zealand
's restructuring practice combines the experience of two co-heads;
Alicia Murray
's expertise acting on litigation insolvency proceedings and advising on various structures and options, with
Michael Thompson
's strong track record in cross-border financial transactions and restructuring mandates.
Iain Thain
is another name to note.
DLA Piper New Zealand
's Auckland office is home to a finance, projects and restructuring practice where
Michael Thompson
's '
team have a good understanding of the market, combined with strong technical knowledge and a commercial responsive approach
'. Thompson is a trusted advisor in leveraged and acquisition finance, corporate finance and the restructuring of distressed financings. He has developed a strong specialisation in property and development finance, particularly in affordable and social housing. The practice further bolstered its cross-border banking expertise with lateral hire,
Rachel Brown
, who joined in April 2021 from
Anderson Lloyd
. Having previously worked in a top London firm, she has a strong foundation in the European markets, and regularly acts for banks, borrowers and private equity sponsors on a variety of acquisition finance transactions.
Jacob Nutt
has joined from
Lane Neave
.
'
Seasoned tax lawyer'
David Johnston
leads the tax practice at
DLA Piper New Zealand
, offering significant experience in transactional and contentious tax matters in in New Zealand and the UK. He is particularly sought after for his '
deep understanding
' of transfer pricing, inbound and outbound investments and capital raises. The firm draws upon its wide network of offices to advice on tax aspects of M&A transactions, fund-related work, employee share option plans and warranty and indemnity insurance.
Nick Valentine
leads
DLA Piper New Zealand
's TMT practice which supports public and private sector entities on large-scale business process and IT outsourcing, M&A and commercial agreements, telecoms and infrastructure rollouts. Senior associate
Edward Eisdell-Moore
joined from
Simpson Grierson
in May 2021, further expanding the teams' expertise in IP commercialisation, licencing and data protection. Eisdell-Moore also regularly advises start-up and growth companies on commercial arrangements, as well as assisting foreign corporations with their plans to expand into New Zealand. The firm has an extensive portfolio of clients in the sports, media and fintech sectors.
DLA Piper New Zealand >
Firm Profile
Global co-chairs: Frank W. Ryan and Andrew Darwin
Co-chief executive officers: Simon Levine and Frank W. Ryan
Languages: The firm speaks over 60 languages
Offices: Lawyers located in more than 60 countries throughout the Americas, Europe, the Middle East, Africa and Asia Pacific.
Please see https://www.dlapiper.com for further information about the firm.
DLA Piper New Zealand >
Firm Profile
Global co-chairs: Frank W. Ryan and Andrew Darwin
Co-chief executive officers: Simon Levine and Frank W. Ryan
Languages: The firm speaks over 60 languages
Offices: Lawyers located in more than 60 countries throughout the Americas, Europe, the Middle East, Africa and Asia Pacific.
Please see https://www.dlapiper.com for further information about the firm.
Diversity
DLA Piper has a leading pro bono practice, providing over 200,000 hours' worth of legal support annually to charities, NGOs, governments in least developed countries and vulnerable individuals around the world. We are one of the largest providers of pro bono legal services globally. Our thriving practice provides support for aforementioned organisations on a wide range of areas that are critical to their missions. This includes research, legal advice and strategic counsel. The global team works collaboratively to ensure a global impact on our key strategic focus areas including: forcible displacement, statelessness, gender-based violence, climate justice, and good governance.
In the Asia Pacific region, we deliver cutting edge pro bono programs. This includes our Know Your Rights Program, focused on fostering legal empowerment for migrants and refugees, and delivering practical legal skills programs to students in developing Pacific Island Nations. We also advise on gender based violence through our partnership with the RainLily Clinic (Hong Kong) and the Refugee Legal Family Violence Clinic (Australia).
Our Pro Bono program is led by a dedicated team of pro bono lawyers who sit within the international Responsible Business Team. As a team we are committed to looking for opportunities to use our strength as a leading global law firm to make a positive contribution to the world around us. We are focused on being a truly sustainable business, makes a positive social and environmental impact. This commitment exists at every level within the firm and is part of our culture.
Our Responsible Business team works internationally on a vast array of ESG topics, aligning to the firm's ESG strategic priorities. This includes advising on key environmental and conservation matters, working on projects relating to illegal wildlife trafficking, climate and conservation. We also work to promote and invest in projects that advance sustainable development and the rule of law in developing nations.
DLA Piper's pro bono work forms part of the firm's wider Sustainability & ESG Strategy, focused on understanding, measuring and managing the firm's impact in four key areas – our people, clients and suppliers, environment, and society. These focus areas are identified through a formal materiality assessment. We also report on our progress annually via our Sustainability Report. Our ambitions and actions align with globally accepted standards and frameworks (e.g. the UN Global Compact, Business Ambition for 1.5, Science Based Targets initiative, Mindful Business Charter, and others).
We are firmly committed to diversity and inclusion. For us, diversity isn't just about visible differences, it's the unique blend of talents, skills, experiences and perspectives that makes each of us an individual and we know it's crucial to have a culture and environment where those differences are genuinely valued. In 2021, we launched our global diversity and inclusions goals, including ensuring that at least 30% of our partnership is made up of women by 2025 (and 40% by 2030). Our employee networks play a crucial part in helping us learn, reflect and share our experiences in diversity and inclusion.