CMS > Amsterdam, Netherlands > Firm Profile
CMS
Offices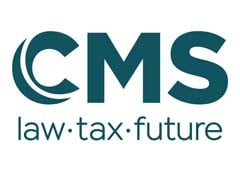 CMS
ATRIUM
PARNASSUSWEG 737
1077 DG AMSTERDAM
Netherlands
CMS > The Legal 500
Rankings
CMS
has a broad offering which draws on strength from its public procurement, competition, corporate, regulatory, employment and IP practitioners. It has niche expertise in mobility as a service mandates and also handles shipping, automotive and public transportation work. The team is headed up by
Petra Heemskerk
and
Herman Boersen
; Heemskerk is recommended for procurement matters and Boersen focuses on corporate and international tax issues.
CMS
' construction practice focuses on energy, infrastructure and projects, and handles both contentious and non-contentious matters. It handles the full life-cycle of projects, from tender process, to funding, construction, operation and, when necessary, litigation. Key clients for the firm include contractors, consultants, architects and employers. The team is jointly led by
Jeroen Berlage
and
Arno Moret
; Berlage is recommended for civil-construction law and services both domestic and international clients; and Moret represents large construction companies in disputes, including arbitration and litigation.
Advising producers, retail organisations, suppliers, bankers, investors and regulators,
CMS
' food and beverage practice draws on its multijurisdictional network and full service capabilities to provide comprehensive coverage in the area, including matters ranging from food law, product liability, and contamination and recall to new product launches, labelling, advertising, and IP and brand protection. The team also handles commercial contracts, antitrust and M&A, and is increasingly active in tech related matters.
Aukje Haan
assists clients in the consumer products industry with corporate and commercial issues. She co-leads the team with
Mark Ziekman
, who is active in company law and specialises in cross-border M&A and joint ventures.
CMS
 has '
exceptional knowledge of health laws and manages to translate complex legal issues into workable solutions
'. Under the leadership of
Ellen Gielen
, the practice continues to offer regulatory, compliance, corporate, competition, IP and financing expertise to a broad range of domestic and international clients, and has particular experience in cross-border patent litigation.
Gertie Lintjens
 is active in the pharmaceutical and medical device industry, and focuses on regulatory matters, compliance and disputes.
Leonard Böhmer
 and
Bas Baks
 co-head the practice at
CMS
, which is noted for its focus on insurance claims and coverage advisory work in specialist insurance markets. The firm offers clients the benefits of its pan-European coverage, and its team has particularly in-depth knowledge of the London insurance market. The group has specialist expertise in a number of key areas, including D&O, CAR, product liability and personal injury. It is also at the forefront of emerging areas of insurance, notably cyber, W&I policies and insurtech. In addition to acting for insurers and reinsurers, the firm also acts for brokers, as well as insured entities operating in sectors such as real estate, financial lines, retail and life sciences. Senior associate
Oskar van Weijer
 is a name to note.
Eva Schothorst-Gransier
 joined
Simmons & Simmons
 in January 2021.
The real estate and construction team at
CMS
offers broad expertise in international real estate transactions, project development, financing, environmental and zoning matters, and leasing issues. With civil notaries and tax experts in-house, the firm acts as a one-stop shop for domestic and global clients from its Amsterdam base. The team is jointly led by
Hein van der Meer
 and
Arnout Scholten
, with van der Meer recommended for developments, redevelopments and transactional work, with a focus on the logistics sector; and Scholten handling high-end real estate transactions, project developments and lease law issues.
The restructuring and insolvency team at
CMS
handles the full range of Dutch insolvency issues and often advises on high-profile cross-border restructuring matters. Members of the team are regularly appointed by the courts as bankruptcy trustees and administrators.
Marc van Zanten
 is name to note for insolvency matters, civil procedural law work, litigation, and directors' and officers' liability claims.
Marcel Groenewegen
 counts banks, financial institutions, lease and factoring companies among his clients and is recommended for asset-based lending and restructuring work; and
Jan Willem Bouman
is recommended for corporate and financial restructuring mandates.
Equally strong in domestic and multijurisdictional financing deals, CMS is well-known as a major player in the real estate finance arena. In one recent highlight, Eduard Scheenstra and Jenny Noordermeer were among the advisers to Supermarkt Fonds Nederland (managed by Annexum) on the acquisition and financing of a retail/commercial building in Sneek, the Netherlands. Elsewhere, the team has a wealth of expertise in other types of finance transactions, such as those involving leveraged finance, acquisition finance and project finance. Financial restructurings are also a driver of work. Marc van Zanten heads up the Dutch banking and finance practice, which is noted for its focus on the financial institutions, renewable energy, and hotels and leisure industries, in addition to being active in the real estate space.
At CMS, the financial regulatory team sits within the wider banking and finance practice that is led by Marc van Zanten. It generates mandates from a broad client base, including international banks, insurance companies, consumer credit companies and payment services providers. A distinguishing feature of the practice is its strength acting for automotive finance captives and leasing companies. The group's varied workload covers advice on a wide range of financial regulatory issues, including those concerning market entry, EU passporting, anti-money laundering and commercial agreements. Recent highlights included advising US insurtech company Lemonade on its expansion across Europe. Tessa Penninks is the head of financial services/regulatory at the firm.
As part of the firm's wider international banking and finance practice, CMS' team in Amsterdam plays a key role in cross-border finance transactions, in addition to undertaking domestic matters. Although real estate finance is seen as a core area of focus, the group's workload is broader and encompasses leveraged finance and acquisition finance, asset finance and structured finance, project finance and financial restructurings. Counsel Etiënne Courbois has expertise in syndicated lending (investment grade, leveraged and real estate). Marc van Zanten leads the team, which acts for a mix of Dutch and international banks, as well as alternative lenders. In 2020, Eduard Scheenstra and associate Jenny Noordermeer were among the advisers to Münchener Hypothekenbank on the €28m financing granted to a subsidiary of Patrizia for the acquisition of a residential property located at the Pontkade in Amsterdam.
CMS
' data protection and privacy group, which is led by advocaat
Erik Jonkman
, sits within the firm's technology, media and communications group, which is headed up by
Katja Van Kranenburg-Hanspians
. The practice handles a broad range of work including commercial and transactional matters, disputes and enforcement work; Jonkman is particularly recommended for data breach matters and cyber incidents. Senior counsel
Simon Sanders
and
Edmon Oude Elferink
also contribute to the practice.
CMS
 has '
deep knowledge and experience of the industry
', and under the leadership of
Cecilia van der Weijden
, continues to advise on high-value energy projects both at home and abroad. It has considerable experience in transactions, disputes, commercial contracts and energy trading. Servicing both the traditional and renewable sectors of the market, the practice has recently been involved in several on- and offshore wind projects as well as a number of solar PV projects.
The Dutch energy and climate change group at CMS offers 'a lot of experience in the sector combined with a team that covers all aspects of transactions'. It often works in tandem with teams in the firm's global network to handle cross-border transactions. With a strong focus on the renewables sector, the group is experienced in on- and offshore wind and solar PV projects, biomass and biogas generation, and electricity storage. Cecilia van der Weijden heads the practice which was strengthened with the Ocober-2020 hire of Bart-Adriaan de Ruijter from Kennedy Van der Laan.
The
CMS
 team offers '
excellent legal knowledge and skills, with a hand-on no-nonsense approac
h'. The department has a focus on contentious work and handles administrative proceedings relating to public contracts, zoning and environmental law. Counsel
Luurt Wildeboer
heads the practice and  acts for businesses and government authorities on environmental matters, spatial planning, licensing and disputes.
CMS
' EU and competition practice operates on an integrated basis between the firm's Amsterdam and Brussels offices.
Edmon Oude Elferink
 leads the team in the Netherlands, which undertakes the gamut of contentious and non-contentious matters for clients, including EU and ACM behavioural investigations, follow-on cartel damages actions, merger control and state aid. Also notable is that 
Petra Heemskerk
leads the public procurement practice, which acts for companies operating in sectors such as life sciences, energy, real estate, public transport and mobility. Elsewhere, the firm also advises on foreign direct investment control and draft legislation on foreign subsidies. A recent highlight saw Elferink, 
Roderick Nieuwmeyer
 and other members of a cross-office team advise Equitix on the Dutch and EU merger control issues related to its conditional acquisition of stakes in six PPP projects held by DIF Capital Partners.
CMS
provides the full gamut of IT, telecoms, media and data protection expertise.
Katja Van Kranenburg-Hanspians
oversees the technology, media and communications sector group, while senior counsel
Simon Sanders
heads the IT group. Sanders is highly rated for combining his legal expertise and understanding of tech issues with '
honest, open and transparent
' communication skills.
Erik Jonkman
, the head of the data protection practice, specialises in cybersecurity breaches. The firm also provides clients with a breach assistant app. Blockchain technology and the development of tokenization of (financial) assets are other areas of strength. In addition to tech clients, the team assists clients from the life sciences and consumer products sectors. The firm is partnered with organisations such as Stichting Open Nederland which involves work around developing an infrastructure to manage COVID-19 testing and vaccinations.
CMS
 handles the full spectrum of retail sector matters for clients, with particular expertise in supply chain and transport, sustainability, M&A, data protection, cyber security and procedural issues. The firm also assists clients with contentious matters.
Aukje Haan
 co-heads the team with
Mark Ziekman
, who focuses on corporate matters, notably cross-border M&A and joint ventures.
CMS
 is routinely instructed on M&A, joint venture, commercial agreement, strategic alliance and corporate governance matters.
Roman Tarlavski
, a TMT, hotels and leisure expert, leads the practice and is especially active in terms of multijurisdictional deals, leveraging the firm's far-reaching international network in the process. Additional key sectors of focus include financial services, energy, life sciences, healthcare and consumer products.
The CMS team is well regarded for combining 'large firm firepower with boutique firm knowledge and assistance'. With strong support from its substantial international network, the practice is well placed to handle cross-border disputes and is active in the corporate, financial, commercial, construction and energy sectors. Bart-Adriaan de Ruijter recently joined from Kennedy Van der Laan and now heads the team alongside Leonard Böhmer and Peter Soede.
CMS
is particularly active in the sports, energy, life sciences and consumer products sectors; the team has recently handled a number of major international restructurings and reorganisations.
Katja Van Kranenburg-Hanspians
and
Michiel Van Dijk
head the practice, which has been fielding a series of COVID-19-related instructions in recent months, while it also has the capacity to handle contentious matters for high-profile international clients.
CMS
' multidisciplinary team has '
deep knowledge of content and consumer regulation in the Netherlands
', as well as experience of advising clients on contracts with authorities and industry players. It specialises in cross-border matters, with an emphasis on the technology, sport and gaming sectors. IP expert
Rogier de Vrey
, who heads up the group, is an experienced litigator. He also advises on international property law issues, unfair competition law and trade secret matters related to technology, media and communications.
In addition to its technical expertise, CMS is also valued by clients for its collaborative approach. It can provide its household-name clients with multi-practice expertise together with cross-border capabilities through its global network. It is noted for its handling of digital transformation projects in the telecoms and media industries, in addition to its work in life sciences and financial services sectors. It is a member of the Dutch Artificial Intelligence Coalition and the Dutch Blockchain Coalition and is involved in numerous AI projects, many of which for part of the firm's client services. Rogier de Vrey's experience spans advice and litigation in respect of international patents and extends to trade marks, unfair competition law and trade secrets in the areas of media and life sciences. Managing partner Willem Hoorneman is highly rated for patents and is also a WIPO arbitrator. Marcoline van der Dussen and associate Yasar Celebi are other core team members.
The
CMS
team is praised by a client for its '
unusual ability to marry commercial practicalities with the complexities of European intellectual property law and related rights
'. Team head,
Rogier de Vrey
is highly rated for his expertise across international trade mark (and patent issues) together with unfair competition in areas as diverse as the sports and life sciences industries. Working with de Vrey, associate
Yasar Celebi
is considered '
exceptional
'; he is well versed in the IP issues that arise in the technology and IT arenas.
Dolf Segaar
has over 30 years of experience in corporate litigation, with a special interest in (e-)sports law, sports-related image rights and digital media while
Marcoline Van Der Dussen
is also a key team member who has huge experience in trade mark and copyright protection. Managing Partner
Willem Hoorneman
is well known for his long track record in IP – he is also an arbitrator at WIPO.
At CMS, the tax team acts on mandates connected with the professional and business services, financial services, real estate and construction, transportation and consumer products industries. VAT-related financial products are a specialist area of expertise for the team, which is led by Herman Boersen. In addition, contingent tax insurance is another area of growth. Elsewhere, counsel Etienne Cox is knowledgeable about the interplay between tax and sustainability in the real estate arena. The firm's other tax work interrelates with M&A, funds and structured finance issues, among other areas. In a recent highlight, Anton Louwinger and Cox acted for Principal Real Estate Europe on the tax issues connected with its acquisition of the multi-tenant Helix office building in Utrecht.
CMS >
Firm Profile
CMS is a leading and long-standing law firm in the Netherlands with 150 lawyers, civil-law notaries and tax advisers working from two offices. We combine expert knowledge and experience with innovation and creativity to ensure our clients achieve and secure their business goals. Our specialists form a full-service practice for national and international businesses such as Fortune 500 companies, FT European 500 companies and organisations from the DAX 30. With the same drive, we help clients turn their start-ups into game changers.
The future and technological innovation play a major role for our clients and therefore also for us. CMS is closely involved in the global energy transition, the regulation of cryptocurrencies and developments around privacy and cybersecurity, alternative food sources and innovations in healthcare through the use of big data.
Staff Figures
Number of lawyers : 4,800+
Languages
Dutch English French German Hebrew Italian Russian Spanish Turkish Chinese (Mandarin)
Other
Other offices : Brussels Other offices : Amsterdam CMS the Netherlands : 150 lawyers, civil-law notaries and tax advisers CMS locations : CMS is one of the largest law firms in the world, with more than 70 offices in over 40 countries. Managing Partner : Willem Hoorneman
Legal Briefings
Doing business in the UAE

CMS's John O'Connor and Harkee Wilson discuss the challenges and issues businesses face operating in the UAE and investigate some of the recent changes in the business environment.