Firm Profile > Hickman & Rose > London, England
Hickman & Rose
Offices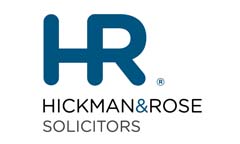 Hickman & Rose
Pennybank
33-35 ST Johns Square
LONDON
EC1M 4DS
England
Hickman & Rose > The Legal 500
Rankings
Hickman & Rose >
Firm Profile
Hickman & Rose are litigation specialists working in corporate and financial crime, serious and general crime, regulatory law, professional discipline, civil liberties, human rights and fraud. The firm's expert lawyers offer bespoke and discrete guidance through the most challenging legal difficulties.
The firm: Hickman & Rose is renowned for its success combining the skills and tactics of criminal and civil litigation to offer its clients the best possible representation, whatever legal difficulties they face. The firm has deep expertise representing clients accused of serious wrongdoing, both at home and abroad. It is top ranked for criminal defence and is established as a 'go to' firm for white-collar crime, corruption and bribery litigation. A market leader in civil actions against the state, Hickman & Rose is recognised for its success in obtaining remedies for those who have suffered damage to their professional lives or reputation following arrest including police cautions and disclosure of criminal records. The firm has growing regulatory and civil fraud practices.
Types of work undertaken
Corporate and financial crime: Hickman & Rose has extensive experience representing individuals and organisations facing serious allegations of corporate and financial crime, both in the UK and abroad. It has been involved in some of the most high-profile SFO cases and has an excellent record of averting prosecution. It offers advice on LIBOR and FOREX cases, cartels, antitrust, insider dealing, corporate manslaughter, health and safety and other business crimes. It is skilled in providing crisis management, strategic advice, internal investigations and reputational protection.
Serious and general crime: Hickman & Rose is acknowledged as a market leader defending clients involved police investigations and criminal prosecutions at every level. It has represented high-profile and wealthy clients against serious and reputationally damaging charges. The firm is particularly valued for its ability take care of sensitive matters in a discrete and efficient manner, and for concluded many cases before charge.
Regulatory law and professional discipline: Hickman & Rose advises individuals and corporates being investigated by professional regulators such as the FCA , the FRC, the CQC and OFSTED. It has also acted for many professionals facing disciplinary action such as doctors, social care professionals teachers and accountants. The firm prides itself on providing a bespoke, partner-led service rather than an 'off the shelf' volume-based practice.
Fraud: Hickman & Rose has had significant success acting for victims, suspects and defendants in cases of money laundering, tax evasion, VAT fraud, investment and mortgage fraud.
Civil claims: Hickman & Rose acts for claimants in civil cases involving crime and policing. These range from public law challenges to government and law enforcement agencies to civil claims for assaults, rapes and other unlawful acts. The firm addresses serious failures in policing and detention including race discrimination and the denial of freedom to protest and frequently wins compensation claims for serious injuries incurred at the hands of state bodies.
Civil liberties, human rights and public law: Hickman & Rose are inquest and public inquiry specialists, with a strong reputation for defending the right to life in major cases of deaths in custody. Its civil team make frequent and effective use of judicial review to challenge overbearing state power. It has developed a specialism helping those who have suffered professional or reputational harm following contact with the police, including quashing police cautions and preventing harmful disclosure of information from their police records.
Extradition and mutual legal assistance: Hickman & Rose takes on difficult extradition cases across a broad range of countries including the US and South Africa.
Main Contacts
| Department | Name | Email | Telephone |
| --- | --- | --- | --- |
| Corporate, commercial, bribery, corruption | Ben Rose | | |
| Corporate, commercial, bribery, corruption | Ross Dixon | | |
| Regulatory, disciplinary, AML and extradition | Andrew Katzen | | |
| General crime | Jenny Wiltshire | | |
| Civil litigation | Daniel Machover | | |
Lawyer Profiles
| Photo | Name | Position | Profile |
| --- | --- | --- | --- |
| | Steffan Baker | Steffan acts on behalf of individuals and corporates across a broad range… | View Profile |
| | Aileen Colhoun | Aileen is a hugely experienced criminal defence solicitor who represents clients facing… | View Profile |
| | Rose Commander | Rose is a criminal defence expert who represents clients facing the full… | View Profile |
| | Ellie Cornish | Ellie represents people affected by criminal justice system failures. She has obtained… | View Profile |
| | Peter Csemiczky | Peter offers clients a complete service from arrest to trial, acting as… | View Profile |
| | Ross Dixon | Ross Dixon specialises in financial and white collar criminal and regulatory defence.He… | View Profile |
| | Olivia Dwan | Olivia Dwan is a barrister in the Business Crime department who works… | View Profile |
| | Safiatou Jallow | Saffie Jallow is an associate barrister in the firm's corporate crime department.… | View Profile |
| | Andrew Katzen | Andrew Katzen represents clients accused of the most serious financial crimes and… | View Profile |
| | Daniel Machover | Daniel Machover is head of department at Hickman & Rose and a… | View Profile |
| | Kate Maynard | Kate specialises in private and public law claims arising from the criminal… | View Profile |
| | Ben Rose | Hickman & Rose's founding partner has spent over 25 years representing individual… | View Profile |
| | Stefano Ruis | Stefano Ruis is a partner in the civil department. He is an… | View Profile |
| | Emily Sheils | Emily specialises in business and economic crime cases. She works on complex… | View Profile |
| | Helen Stone | Helen specialises in human rights law, actions against the police and public… | View Profile |
| | Claire Wallace | Claire provides expert litigation advice in relation to corporate and White Collar… | View Profile |
| | Jenny Wiltshire | Jenny is a highly experienced solicitor with an impressive track record in… | View Profile |
| | Christopher du Boulay | Chris specialises in representing individuals and organisations caught up in the most… | View Profile |
Diversity/Community
Hickman & Rose is committed to the principles of diversity, justice and human rights and is a proud signatory to the Law Society's Diversity and Inclusion Charter.
The firm works closely with 'Leaders Unlocked' – an innovative scheme designed to help young adults from disadvantaged backgrounds into the legal profession. It offers mentoring and work experience placements to students without ready-made networks in the legal world.
Hickman & Rose is also a founding sponsor of Women in Criminal Law (WICL), an initiative designed to support female lawyers working in the criminal justice system. Both Aileen Colhoun and Jenny Wiltshire are founder members and Aileen Colhoun is the current secretary of WICL.
The firm is also closely involved with the London Criminal Courts Solicitors Association (LCCSA), one of the aims of which is to ensure a viable future for criminal legal aid and access to justice for vulnerable clients. Jenny Wiltshire has served both as the LCCSA's secretary and its vice president. Peter Csemiczky is the organisation's current secretary.
Daniel Machover is Director and chair of the Board of Trustees of INQUEST, the charity which provides legal support to those whose relatives have died at the hands of the state. He is also a board member of Legal Action Worldwide, a non-profit network providing legal assistance to individuals and communities who have suffered from human rights violations and abuses in fragile and conflict-affected areas
The firm actively supports the contributions many of our staff at all levels of the firm make in the community, including offering pro bono advice through law centres and directly to community and protest groups.
Hickman & Rose staff are acting pro bono in a small number of high profile miscarriages of justice, including the case of Lee Firkins (a double murder in Wadebridge, Cornwall in 2003) and Thomas Bourke (a double murder in Stockport, Manchester in 1993). More recently, Daniel Machover advised the North Kensington Law Centre on strategic legal issues arising from the Grenfell Tower fire.
Ben Rose is the founder of Grit, a medium-sized charity which helps young people from difficult backgrounds to transform their life prospects. Grit has worked with tens of thousands of young people with outstanding results, in the UK and in challenging environments such as Kosovo and Nigeria. Among Grit's supporters and advisors are Lord Justice Neuberger, former President of the Supreme Court and Justice Stephen Breyer, Associate Justice of the Supreme Court of the United States.
Daniel Machover and Ben Rose jointly founded Lawyers for Palestinian Human Rights. Daniel Machover has undertaken significant amounts of pro bono work for Palestinian clients.
Jane Hickman was a founder of the Criminal Appeal Lawyers Association, which works to improve law and procedure for those who suffer miscarriages of justice. She served as its secretary for ten years and is still on its committee.