Hickman & Rose > London, England > Firm Profile
Hickman & Rose
Offices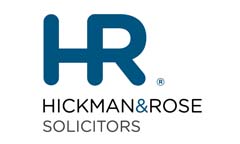 Hickman & Rose
Pennybank
33-35 ST Johns Square
LONDON
EC1M 4DS
England
Hickman & Rose > The Legal 500
Rankings
The serious and general crime team at
Hickman & Rose
represent clients accused of the most serious crimes, including murder, manslaughter and serious sexual offences, '
offering advice at the highest level across a broad range of disciplines
'. '
Very well connected and very knowledgeable
' practice head 
Jenny Wiltshire
has particular expertise with regards to sexual offences, both historic and current; she works alongside founding partner
Ben Rose
, who represents many of the firm's highest profile clients and is described as '
a charismatic performer with a never-say-die approach to every problem
'.
Hickman & Rose garners praise for its 'proven track record of advising and defending individuals in the biggest fraud investigations' and distinguishes itself through its boutique criminal litigation offering. The group's unrivalled strength in high-profile SFO investigations and prosecutions manifested itself in its recent representations of defendants, suspects and witnesses in closely watched matters relating to G4S's electronic tagging fraud scandal, Serco's fraud and Petrofac's bribery and corruption investigation. Andrew Katzen has recent experience of dealing with the Financial Reporting Council, as well as deep knowledge of extradition procedures. The 'enormously experienced' Ross Dixon and the 'hugely knowledgeable' Ben Rose share leadership of the practice. Reflective of the firm's continued growth in this space, the practice also deepened its partner-level strength with a recent round of promotions in 2020; standout trio Emily Sheils, Christopher du Boulay and Claire Wallace are now partners.
Praised for its 'exceptional knowledge and dedication to representing families in particular in difficult inquest cases', Hickman & Rose specialises in representing victims of serious abuses of power by police and other detaining authorities. The firm has a reputation 'earned over decades of dedicated work in this field' and provides clients with a 'very talented team, from top to bottom, of clever, assiduous lawyers who are utterly dedicated'. A particular strength for the group is in inquests and public inquiries into state-related deaths and wrong-doing. Daniel Machover leads the team and handles a range of human rights cases, including claims for failure to protect inmates and deaths at the hands of the police. Another key name in the practice is Kate Maynard, who deals with complex police, prison and immigration cases involving death, serious injury and miscarriage of justice.
Hickman & Rose predominantly acts for vulnerable individuals and charities in relation to cases against the state, relating to a diverse range of areas, including unlawful detention, war crimes and coronial law. The 'highly experienced and committed' Daniel Machover has a strong reputation for his work in cases arising from inquests; he is currently representing victims of the Grenfell Tower disaster in relation to the ongoing inquiry and in separate compensation claims. Stefano Ruis is recommended for his work in public law challenges relating to criminal investigations and proceedings, while Kate Maynard stands out for her work in legal challenges and investigations relating to the criminal justice system. 'Brilliant' associate Helen Stone recently represented INQUEST as an intervener in the Supreme Court judicial review of R v HM Senior Counsel for Oxfordshire, which led to a significant change in inquest law regarding the standard of proof.
Much of Hickman & Rose's work involves professional disciplinary representation of individuals, whom the firm also represents in criminal allegations. Experienced partner Andrew Katzen heads the team, which includes financial services-related professional discipline specialist Claire Wallace, and founding partner Ben Rose, who acts in defence-side professional misconduct allegations.
Hickman & Rose is most noted for representing individuals in financial criminal investigations initiated by the FCA. The team has particular recent experience in cases involving allegations of FX fraud. Andrew Katzen leads the contentious regulatory group, often representing individuals facing allegations of financial misconduct, and in matters involving professional discipline. Co-founding partner Ben Rose is another name to note.
Hickman & Rose >
Firm Profile
Hickman & Rose are litigation specialists working in corporate and financial crime, serious and general crime, regulatory law, professional discipline, civil liberties, human rights and fraud. The firm's expert lawyers offer expert, bespoke guidance through the most challenging legal difficulties.
The firm: Hickman & Rose is renowned for its success combining the skills and tactics of criminal and civil litigation to offer its clients the best possible representation, whatever legal difficulties they face. The firm has deep expertise representing clients accused of serious wrongdoing, both at home and abroad. It is top ranked for criminal defence and is established as a 'go to' firm for white-collar crime, corruption and bribery litigation. A market leader in civil actions against the state, Hickman & Rose is recognised for its success in obtaining remedies for those who have suffered damage to their professional lives or reputation following arrest including police cautions and disclosure of criminal records. The firm has growing regulatory and civil fraud practices.
Types of work undertaken
Corporate and financial crime: Hickman & Rose has extensive experience representing individuals and organisations facing serious allegations of corporate and financial crime, both in the UK and abroad. It has been involved in some of the most high-profile SFO cases and has an excellent record of averting prosecution. It offers advice on LIBOR and FOREX cases, cartels, antitrust, insider dealing, corporate manslaughter, health and safety and other business crimes. It is skilled in providing crisis management, strategic advice, internal investigations and reputational protection.
Serious and general crime: Hickman & Rose is acknowledged as a market leader defending clients involved police investigations and criminal prosecutions at every level. It has represented high-profile and wealthy clients against serious and reputationally damaging charges. The firm is particularly valued for its ability take care of sensitive matters in a discrete and efficient manner, and for concluded many cases before charge.
Regulatory law and professional discipline: Hickman & Rose advises individuals and corporates being investigated by professional regulators such as the FCA , the FRC, the CQC and OFSTED. It has also acted for many professionals facing disciplinary action such as doctors, social care professionals teachers and accountants. The firm prides itself on providing a bespoke, partner-led service rather than an 'off the shelf' volume-based practice.
Fraud: Hickman & Rose has had significant success acting for victims, suspects and defendants in cases of money laundering, tax evasion, VAT fraud, investment and mortgage fraud.
Civil claims: Hickman & Rose acts for claimants in civil cases involving crime and policing. These range from public law challenges to government and law enforcement agencies to civil claims for assaults, rapes and other unlawful acts. The firm addresses serious failures in policing and detention including race discrimination and the denial of freedom to protest and frequently wins compensation claims for serious injuries incurred at the hands of state bodies.
Civil liberties, human rights and public law: Hickman & Rose are inquest and public inquiry specialists, with a strong reputation for defending the right to life in major cases of deaths in custody. Its civil team make frequent and effective use of judicial review to challenge overbearing state power. It has developed a specialism helping those who have suffered professional or reputational harm following contact with the police, including quashing police cautions and preventing harmful disclosure of information from their police records.
Extradition and mutual legal assistance: Hickman & Rose takes on difficult extradition cases across a broad range of countries including the US and South Africa.
Diversity/Community
Hickman & Rose was established with a founding commitment to uphold the Rule of Law and to hold the state to account in the exercise of its power. We are proud of our long history of pro bono work acting for those unable to secure private funding or where the inadequacies of the legal aid scheme mean individuals have fallen outside its scope.
Our lawyers have worked on some of the most important miscarriage of justice cases in recent years. Our Head of Serious & General Crime, Jenny Wiltshire, acted for appellants including Stephen Simmons, the so called 'Oval Four' and 'Stockwell Six', whose convictions have been overturned by the Court of Appeal. Helen Stone has acted as an intervener before the Supreme Court in an important case with far-reaching consequences for the verdict of unlawful killing at inquest.
Ben Rose founded the charity Grit (formerly called Youth at Risk) in 1989 which is dedicated to helping young people who face desperately difficult challenges to transform their lives. Ben Rose and Daniel Machover jointly founded Lawyers for Palestinian Human Rights and Daniel Machover has undertaken significant amounts of pro bono work for Palestinian clients.
Daniel Machover is a Director and Chair of the Board of Trustees of INQUEST, a charity which supports people whose relatives have died at the hands of the state. He is also a trustee of Legal Action Worldwide.
The firm takes an active role in professional associations dealing with access to justice. Jane Hickman was one of the founders of the Criminal Appeal Lawyers Association and she served as its secretary for 10 years. Peter Csemiczky is on the committee of the London Criminal Court Solicitors Association (LCCSA) and served as its Secretary between 2018 and 2020, while Jenny Wiltshire served as its Vice President between 2015 and 2017.
Aileen Colhoun and Jenny Wiltshire are two of the founding members of Women in Criminal Law which aims to support the careers of women working in all areas of the criminal justice system by breaking down barriers to success. Aileen Colhoun has been the Secretary of Women in Criminal Law from May 2018 to date. Emily Sheils is a current committee member of the Female Fraud Forum whose purpose is to promote and encourage the advancement of women of all levels of expertise, through shared ideas, knowledge, and experiences.
Hickman & Rose offers mentoring and work experience to young people who do not have ready-made networks to help them access careers in the legal world. Many of the young people whom we help have already overcome significant hurdles to reach this stage of their careers.
Since 2016 the firm has also worked closely with Leaders Unlocked, an organisation which works with young adults from under-represented groups to help shape decision-making on issues that affect their lives.
Hickman & Rose is a signatory to the Law Society's Diversity and Inclusion charter and is committed to implementing and promoting the standards set out in the charter. We promote an open forum for staff to raise EDI issues and observations and educate ourselves from the experiences of others. We hold regular training and are always looking to improve our recruitment processes to reach talented individuals from a cross section of society.
Hickman & Rose became an Accredited UK living wage employer in 2016. Our lowest rates of pay were considerably higher than the Living Wage.
The firm is a committed member of the Legal Sustainability Alliance which provides support and advice to law firms in the UK to reduce their carbon emissions.