Sainz Abogados > Mexico City, Mexico > Firm Profile
Sainz Abogados
Offices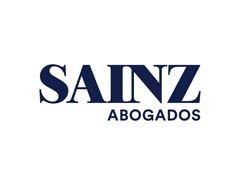 Sainz Abogados
BOULEVARD MANUEL AVILA CAMACHO 24 PISO 21
COL. LOMAS DE CHAPULTEPEC
11000 CIUDAD DE MÉXICO
Mexico
Sainz Abogados > The Legal 500
Rankings
Led by the talented and renowned
Alejandro Sainz
(the '
best and most experienced restructuring lawyer in Mexico
' according to one source), the restructuring and insolvency team at
Sainz Abogados
enjoys a stellar reputation for its work in: bankruptcy and restructuring proceedings (in-court and out-of-court, including aspects of Chapter 11 & Chapter 15 proceedings of Mexican debtors); cross-border reorganisations;
concurso
proceedings; cross-border insolvency procedures; workouts; and the sale and purchase of distressed assets and assets in special situations. The practice, which remains deeply-involved in key matters in the sector – such as representing the
ad-hoc
committee of bondholders of Oro Negro – consists of '
very technical and competent lawyers
', including:
Daniel Díaz Álvarez
, who has a focus on insolvency proceedings;
Santiago Alessio
, a '
star performer
' who garners praise for understanding the '
nuances of the law
'; and
Rodrigo Guaida
, who is well-versed in the areas of reorganisations, restructurings and workouts, and was promoted to partner in January 2022. Associate
Gabriela Avendaño
 is another name to note.
Testimonials
'A solid firm led by Alejandro Sainz with very good depth, creative billing arrangements, and with very technical and competent lawyers, especially important to mention Santiago Alessio.'
'Alejandro Sainz is creative, experienced and always takes practical approaches. He is a leading negotiator. Santiago Alessio is excellent as a drafstman, understands the nuances of the law, and is already a star performer.'
'A group of specialized professionals committed to the client, who provide personalized and up-to-date advice. They collaborate comprehensively with the core business and resolution needs of the company/client, providing different solution alternatives.'
'Alejandro Sáinz and Santiago Alessio Robles are lawyers who are available at any time to provide specialized, personalized and current advice with the requirements and needs of the client, solving in a creative way with security and extensive legal knowledge in their areas.'
'The team stands out significantly due to its great disposition, flexibility and speed of response to the solution of requirements and problems that arise. In the billing aspect, in addition to the precision in the control of invoiced hours, the value delivered to the company, compared to the amount charged, is always greater, its prices are extremely competitive.'
'Alejandro Sainz is a born leader and an exceptional professional in his field, in addition to his quality as a human being, he is the great differentiator with respect to any other firm.'
'Rodrigo Guaida is an extraordinary lawyer, very dedicated and analytical, precise in his evaluations and pragmatic in his proposals. Very good at communicating and executing strategies and an element that knows and always proposes teamwork.'
'Alejandro Sainz´s large team has the best restructuring experience in Mexico.'
Key clients
Ad hoc Group of Bondholders of Oro Negro
Altan Redes
Alpha Credit
Grupo Aeromexico (leading Mexican restructuring advisor)
TV Azteca
Grupo Javer
Ad hoc Group of bondholders of Grupo Idesa
Grupo Alyp-US Shoes
Noteholders of Grupo Cozumel Caribe
Empresas ICA
Isolux de México
Medley Capital Corporation
M&G Polímeros México
Hipotecaria Su Casita
Corporación Geo
Grupo Almos
Ad hoc Group of Bondholders of Maxcom
Octaedro (ViveICA)
Work highlights
Representing the ad-hoc commitee of bondholders of Oro Negro since 2017; currently acting as legal advisors during the Mexican concurso proceeding (approx deal value: $1bn).
Representing Grupo Aeroméxico and its subsidiaries in all the Mexican law aspects of its restructuring proceedings in Mexico and under a Chapter 11 proceeding; value: over $2bn.
Advised Empresas ICA and certain relevant subsidiaries in their restructuring by means of a concurso mercantil proceeding, including legal advice to five companies on obtaining a $215m rescue financing.
The practice at
Sainz Abogados
is made up of a '
very strong and dynamic team of lawyers
' who garner praise for their '
solid technical and interpersonal skills
'.
Octavio Hernández Negretti
, a '
highly-intelligent, organised, accomplished, and skilful professional
', with a sturdy track record representing clients in a range of domestic and cross-border corporate and financing transactions (including private equity matters), heads the department. The group covers a healthy range of industries, including banking and financial services, pharma, energy, aviation, and real estate. Senior partner and bankruptcy expert
Alejandro Sainz
brings additional expertise to a practice group that also includes a bench of young talent including senior associate
Lucía Laganá
, who joined from
Nader, Hayaux y Goebel, SC
in March 2021; and associate
Daniela Alcázar
. The February-2022 hire of compliance specialist
Hugo López Coll
from
Greenberg Traurig, S.C.
has further broadened the firm's corporate service offering.
Practice head(s):
Octavio Hernández; Alejandro Sainz
Testimonials
'Among their strengths and skills is their high sense of attention and service, they are a very reactive firm, in any advice that is required they act immediately and with the best proposals, they adjust to the time required in each of the projects.'
'In the quality of service they provide, regardless of the day, the time, they are always open to deal with any issue that arises, besides being very efficient and accurate with their proposals depending on the project in progress.'
'It is a team with solid technical and interpersonal skills that make the projects successful.'
'Alejandro Sainz is well known in the market.'
'Sainz abogados has a very strong and dynamic team of lawyers. It is a firm with very personal attention, their availability, attitude and skills are extremely good.'
'In this firm I have found that the lawyers understand exactly the needs of the company and take control to achieve the objective set. At Sainz they take the matter and see it through to its conclusion. They have a lot of knowledge, experience and skills.'
'Octavio Hernández has been leading the team that has assisted us and has achieved the objectives in a satisfactory manner. He is a highly-intelligent, organised, accomplished, skilful professional with the necessary knowledge and experience.'
Key clients
BayWa
AuHaus
Bruno Corza (Grupo Fabril de la Moda)
Financiera Auxi
Grupo Coppel
Veritiv
Water Capital (WCAP)
Grupo Lomas Travel
CRM Synergies
Work highlights
Advised BayWa r.e. on structuring a joint venture agreement with Nextenergy for the establishment of an operations and maintenance company based in Nuevo León.
Advised AuHaus' shareholders on the negotiation and filing of an M&A transaction.
Advising Grupo Coppel on several corporate and contractual matters, including corporate governance and commercial contracts, as well as on  an M&A transaction.
Sainz Abogados
has long-standing experience in labour and employment, handling a wide range of litigious and regulatory compliance issues, along with strategic planning concerning Mexican labour and social security laws, trade unions negotiations, collective bargaining, and labour relations management, among other matters. The team – which is lauded for its '
excellent handling of complex labour issues, and great preparation
'-  is led by
Alejandro Nila Rosales
who specialises in labour and employment litigation, social security and employment terminations before the federal and local authorities; he also has vast experience in collective bargaining agreements and union affairs. Also, key to the practice,
Omar Zayas
litigates both  individual and collective labour conflicts. The pair garner praise as  
'two highly trained lawyers with whom we have handled very complex litigation with excellent results. I highlight their commitment to the client and the way they analyse a dispute from different angles
'.
Testimonials
'Deep knowledge and availability of  partner Alejandro Nila.'
'Knowledge and good  judgment. Alejandro Nila is without a doubt the labor attorney with the most accurate vision that we have consulted for the company.'
'Excellent handling of complex labour issues, great preparation.'
'Alejandro Nila and Omar Zayas are two highly trained lawyers with whom we have handled very complex litigation with excellent results. I highlight their commitment to the client and the way they analyze a dispute from different angles.'
Key clients
Carval Investors
Puratos
Hanesbrands
Huf Mexico
Meadwestvaco Servicios
Westrock/Victory
Desarrolladora Homex (Homex)
Veritiv
Delta Airlines
Larsen & Toubro Infotech
Work highlights
Advised Puratos on a complex resolution issued by the Mexican Social Security Service resolving to increase the hazard premium, therefore, increasing the contributions to the Mexican Social Security Institute.
Advised MeadWestvaco on day-to-day labour matters, and some specific situations regarding employee's terminations and new hiring schemes under Mexican law.
Advised Veritiv on all labour and employment affairs in Mexico, as well as representing the company in a labour litigation brought by the former General Director, the Finance Director and the Operation Manager.
Sainz Abogados
has a solid background in real estate matters advising a broad range of property developers, lenders, investment managers, private equity funds, real estate investment trusts and private owners on a variety of transactions involving various types of commercial, industrial, residential and hospitality-related real estate. Praised by clients for a
'service that is exceptional, extremely fast and efficient
', the team is led by
Daniel Saltzberg
who has over 20 years' experience in the sector, particularly on corporate and finance matters including joint ventures, mergers and acquisitions and corporate governance. Further partner-level expertise is provided by rel estate specialist
Manuel Corona
, who regularly advises on mid- and high-end residential, industrial, retail and hospitality projects, including the structuring of legal vehicles, land acquisitions, construction and development agreements, sale and financing transactions, and zoning, environmental and other regulatory matters. Key support comes from real estate-specialised senior associate 
Ximena Hernández
who handles transactions, financings, trusts and corporate and securities matters.
Testimonials
'The service is exceptional, extremely fast and efficient. They are constantly looking for ways to add value in other areas of the business, either by incorporating new partners/support staff, but never neglecting the level of service.'
'They thoroughly understand the business, are very proactive and always look for the "as if"; being our exclusive transactional lawyers in Mexico, they actually serve as support to resolve legal and business issues, providing alternative perspectives that allow closing the deal in the best possible way.'
'Great knowledge of the matter and the process of closing operations, supporting the negotiations at all times.'
'Very good response time and knowledge by all team representatives. Daniel and Ximena are available at all times to support us.'
'They have the knowledge and technique to help their clients in any transaction. They are "business forward".'
'The human quality and the attention received. Daniel Saltzberg – partner.'
'Diversity in the provided services, fully collaboration with its clients, time of response.'
Led by
Daniel Díaz Álvarez
, '
a very complete
litigant
' who garners additional praise for being a '
great strategist
', the practice at
Sainz Abogados
boasts '
extensive experience'
in commercial litigation and arbitration, and also enjoys an imppressive track record in amparo lawsuits against government expropriations and administrative acts in general. Díaz forms a strong duo with associate
Estefanía Sierra Ulibarri
, whose practice has a particular focus on contractual disputes, tort law, administrative disputes and bankruptcy mandates.
Testimonials
'Extensive experience in complex litigation. Excellent design of complex litigation strategies that require presentation of actions in different forums.'
'Daniel Díaz is a very complete litigant. He is a great strategist. His preparation to face complex litigation is excellent. The clarity with which it presents the possible scenarios that may occur in a complex trial is appreciated.'
Key clients
Ad hoc group of Bondholders of Oro Negro
Paul Henri Gimenez
CFEnergía
Consultores Falcon Managment Partners de Mexico
Gas Industrial de Monterrey
Tata Consultancy Services de México
Sistemas Energéticos SISA
Alsea
K'IIN
McCain México
Rock Port Partners
Mario Fernando Villalpando Ávila
Grupo Fila-Dixon
Minera y Metalúrgia del Boleo
CK Pearl Holding and Medley Capital Corporation
Work highlights
Representing the bondholders in the Oro Negro bankruptcy procedure, coordinating multiple disputes in New York, Singapore, Norway and Mexico.
Representing government owned power company CFEnergía in various constitutional lawsuits and arbitrations related to the construction, suspension of activities, and operation of various Mexican gas pipelines.
Represented Carso, ICA and Alstom in a dispute against the Mexico City Government concrning the construction of Line 12 of Mexico City's metro system.
Sainz Abogados
regularly advises clients on the structuring and creation of investment vehicles for the development of projects; the construction of natural gas and power projects; and advice on regulatory issues before the Mexican authorities. Praised for its '
accessibility, prompt responses, and experience in energy matters
', the team is led by
Francisco Valdes
, a former Executive Secretary of the Mexican Energy Regulatory Commission, who has deep experience in natural gas, LNG, LPG, storage, oil, electricity and petrochemicals, and represents national and international clients on regulatory matters and the development of infrastructure projects. Key associate support comes from
Ricardo Pinto Villazón
who focuses on the corporate, civil, commercial, and administrative aspects of energy projects.
Practice head(s):
Francisco Javier Valdes López
Testimonials
'Accessibility, prompt response, experience in energy matters. In the face of the pandemic, constant video calls and availability.'
'Lawyers such as Lic. Francisco Valdés have a lot of experience in matters of energy regulation since they have known the sector for many years, even from within the Energy Regulatory Commission.'
Key clients
Gas Industrial Monterrey
Bay Wa Desarrollos Solares
Cemex
Grupo Industrial Saltillo
Techgen
Fortress Investment Group
Ternium México
Manufacturas Kaltex
Hartree Partners
Grupo Valoran
CFE Energía
Work highlights
Advised Cemex -through its Cemex Energy Vicepresidency- on diverse aspects related to its participation in different activities in the Mexican energy regulatory markets, mainly those linked to the power sector including purchases of natural gas and production of power.
Advised Baywa Solar Projects on the development of solar power plants in Guanajuato and Yucatan regions; specifically, at present, the obtaining of the certificate for commercial operation of the Los Cuervos facility.
Advised Techgen on obtaining of a new natural gas transport permit which will allow transportation of gas to Ternium México and Tecnigal, through a pipeline that runs from Ciudad Mier to Monterrey.
Sainz Abogados >
Firm Profile
Sainz Abogados is a Mexican law firm committed to excellence and focused on delivering creative and problem-solving results to clients. The firm is actively engaged in a dynamic and complex domestic and cross-border practice, and represents a broad base of clients, ranging from some of the world's largest companies (including Fortune 500 and financial institutions) to entrepreneurs. The members at Sainz Abogados rely on a collaborative approach aimed to ensure a high degree of responsiveness, providing accurate, efficient, timely and tailor-made solutions. With over 20 years of experience working together, the team is recognised by clients and peers for having a highly efficient top tier team of top-notch specialised lawyers who are highly efficient with sophisticated transactional, regulatory and litigation capabilities.
Main Practice Areas:
Corporate and Transactional (Mergers and Acquisitions)
Litigation and Dispute Resolution
Energy and Natural Resources
Financing, Financial Instruments and Private Equity
Insolvency and Restructurings (Concurso Proceedings)
Real Estate
Labour and Employment
Tax
Environmental
Intellectual Property
Infrastructure
Immigration
Capital Markets
Strategic Alliances and Associations
Health
Transportation
Telecommunications
Tourism
Mining
Entertainment
Corporate Restructurings
Corporate Governance
Investigations and Regulatory Compliance
International:
Sainz Abogados is a member of the Red Legal Iberoamericana (RLI),which comprises leading law firms from Colombia, Brazil, Ecuador, Spain, Chile, Paraguay, Peru, Uruguay, Costa Rica, El Salvador, Guatemala, Honduras, Nicaragua, Dominican Republic and Panama, in addition to México. RLI comprises over 600 lawyers, distributed in 21 offices, who are committed to establishing new means of collaboration in Spain and Latin America, which ease the identification and generation of new business opportunities, taking advantage of the synergy created from working together.
Pro Bono:
The firm constantly provides pro-bono legal services on a regular basis, to individuals and non-profit organisations in Mexico.
Staff Figures
Total staff : 50
Other
Partners : 10