OMG > Santiago, Dominican Republic > Firm Profile
OMG
Offices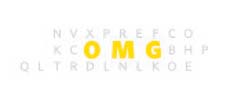 OMG
CALLE EUSEBIO MANZUETA 13X
LOS JARDINES METROPOLITANOS
SANTIAGO, 51101
Dominican Republic
OMG > The Legal 500
Rankings
OMG
 advises a wide range of domestic and international clients on M&A, the structuring of foreign direct investments and the establishment of free trade zones, as well as commercial and regulatory matters including distribution and sales agreements and import and export issues. The firm also draws on a number of international affiliations, as part of the Legus network and the Eversheds Sutherland Latin America Alliance, to provide multi-jurisdictional services. The practice is led by firm president
Leonel Melo
, legal strategy co-ordinator
Esperanza Cabral
, who stands out for her expertise in M&A and restructurings,
Johanna Soto
, who advises on M&A, restructurings, foreign investments and estate planning, commercial department head 
Laura Piantini
 and senior director
Gloria Gassó
, who focuses on cross-border corporate transactions, including M&A and joint ventures. The practice was bolstered in August 2021 with the addition of senior consultant
Melissa Valdez
from
Squire Patton Boggs
.
Practice head(s):
Leonel Melo; Esperanza Cabral; Johanna Soto; Laura Piantini; Gloria Gassó
Testimonials
'The team's capability, experience and command of corporate and M&A matters is outstanding. When working with OMG you always have confidence that you're in the best of hands. OMG's team is made up of very skilled and talented individuals – they are forward-thinkers, business oriented and strategically focused.'
'Laura Piantini is extremely competent, sharp and dependable. Her vast experience makes her a great asset.'
'Melissa Valdez is a very knowledgeable, diligent and detail-oriented lawyer.'
'Leonel Melo is a brilliant strategist and a superb adviser when dealing with complex matters.'
'Esperanza Cabral is a top-notch attorney and a veteran in the field. I especially value her calm approach.'
Key clients
Delivery Hero
Inveravante
San Pedro Bio-Energy
Finerty Properties
INICIA
Fiduciaria Reservas
Bolsa de Valores de la República Dominicana
Haina Investment
CAF Asset Management
Meliá Hotels International
International Finance Corporation (IFC)
Alere Advisors
Ascend Fund
Lactalis
Akuo Energy
Work highlights
Advised Finerty Properties on the transfer of 70% of its shares of common stock within the paid-in capital of V Energy to Total Dominicana.
Advised the IFC on the exercise of its put option right to a portion of existing IFC shares in Centro Financiero BHD León in favour of Grupo Financiero León.
Advised Ascend Fund on the restructuring of Lagarde, a local distributor of meat and other foods.
OMG
's energy work is boosted by the presence of specialists in the team, with energy practice head
Michelle Abreu
 promoted to partner in December 2021 and energy consultant
Emily Sucart
hired from
Guzmán Ariza
in January 2022. Since their promotion and hire, Abreu and Sucart have worked on a power purchase agreement (PPA) for Streamline Integrated Energy regarding one of the first waste-to-energy plants in the Caribbean.
Esperanza Cabral
brings corporate expertise to the practice, regularly co-leading on matters such as acquisitions of renewable energy assets, including due diligence, financing for a solar energy project, and reducing the tax implications of the sale of shares in a wind farm. With oversight from firm president
Leonel Melo
, the firm often takes on regulatory matters, entering into negotiations with regulators such as the Dominican Tax Authority and working on regulatory elements of transactions. Clients are usually energy companies, but the firm also advises investors on energy projects.
Practice head(s):
Leonel Melo; Esperanza Cabral; Michelle Abreu
Testimonials
'OMG is the firm offering the greatest variety of services.'
Key clients
Streamline Integrated Energy
Putney Capital Management
EGE Haina
Haina Investment Corp.
Mainstream Renewable Power Ltd
Work highlights
Representing Streamline Integrated Energy in obtaining a power purchase agreement for one of the first waste to energy (WtE) plants in the Caribbean.
Assisted Mainstream Renewable Power Ltd on its participation in the process being carried out by Credit Suisse Securities (USA) LLC for the potential acquisition of a 52.5MW wind farm and an ancillary 1.5MW photovoltaic solar plant in the Dominican Republic.
Assisted Akuo Energy in a complex project financing package granted by a local energy-focused hedge fund, and the largest privately held commercial bank in the Dominican Republic, to the client, an international energy venture that is developing a solar energy project in the Dominican Republic.
OMG
's
Manuel Troncoso
leads or co-leads on all of the firm's banking work, often working in tandem with corporate partner
Esperanza Cabral
 and aided by senior manager
Aldana Fernández
and consultant
Diego García
. The team takes on a range of work, including structuring and registering a $880m public issuance for Fiduciaria Reservas and negotiating a project financing package for an energy client. A highlight for the firm is its work on crypto assets; since 2019 it has analysed Dominican regulations on licensing and registration for
Latham & Watkins LLP
. The firm also advises banks on both commercial lending and loans to the Dominican state, recently acting for Banco de Reservas de la República Dominicana in its collection of public debt. Firm president
Leonel Melo
provides further oversight. Associate
Lyna Desangles
left in 2021 to join consultancy OV.
Practice head(s):
Manuel Troncoso; Leonel Melo
Key clients
Banreservas
CIFI
BPR Bank, S.A.
The Bank of Nova Scotia
Akuo Energy
San Pedro Bio-Energy, S.R.L
Primma Valores, S.A. Puesto de Bolsa
Alpha Finanzas
Bolsa y Mercado de Valores de la Republica Dominicana, S.A.
Haina Investment Co., Ltd
Fiduciaria Reservas
Work highlights
Assisted Fiduciaria Reservas, S.A, as its leading counsel, in the structuring and registration of a new public issuance of the Red Vial Trust before the Superintendence of Capital Markets.
Acted as Dominican counsel of Haina Investment Co., Ltd. on a bank lending transaction for the purposes of a subsidiary to acquire 100% of the beneficiary rights in a trust incorporated under Colombian laws, holding assets from several entities and with secured creditors involved.
Assisted Akuo Energy in a complex project financing package, granted by a local energy-focused hedge fund and one of the largest privately held commercial banks in the Dominican Republic to the client, an international energy venture that is developing a solar energy project in the Dominican Republic.
OMG
's dispute resolution team counts major domestic and multinational companies from a range of sectors, including healthcare, financial services, aviation, telecoms and tourism, among its clients. Notable recent areas of activity include commercial, administrative, insurance and real estate-related litigation. Director
Tristán Carbuccia
 leads the practice and has experience in foreclosure and collection proceedings, domestic and international arbitration, and criminal, administrative and constitutional law. Corporate partners
Leonel Melo
 and
Esperanza Cabral
 are also key contacts for related disputes.
Testimonials
'It is a very responsible team, which is prepared and has a lot of experience in the issues they handle.'
'They always provide you with a 360-degree view of the issues, and they suggest very innovative alternatives that go beyond merely legal advice.'
Key clients
Agua Planeta Azul
Warren & Warren Productions
InterCaribbean Airways
Banco Promérica
Baxter Healthcare
Oxygen Development
The Bank of Nova Scotia
Lajun Corporation
Altice
Consorcio Azucarero de Empresas Industriales (CAEI)
AV Blandino
SCN Lavalin
BASF
Sociedad Española de Montajes Industriales
Work highlights
Acted for InterCaribbean Airways to achieve the revocation of the cancellation of routes in violation of the international agreement between the United Kingdom and the Dominican Republic concerning civil aviation.
Successfully defended Agua Planeta Azul and its current majority shareholder Loganville in several ongoing lawsuits regarding several deviations from the representations and guarantees given by the former shareholders of the company in relation to its EBITDA for the year 2019 and its financial statements.
Defending Infinity Vacations Dominicana in a dispute with the Dominican Internal Revenue Agency, which in 2021 initiated a collection process against the client despite having a tax exemption granted in its favour by the Tourism Development Council.
Structuring trusts for real estate project developments is a key part of
OMG
's work, as well as designing corporate structures for purchase and ownership of projects, led by corporate specialist
Esperanza Cabral
 and often aided by associate
Mairení Silvestre
. Silvestre and fellow associate
Patricia Losada
assisted Park Adventure Group with the building and operation of a sustainable theme park and hotel, including permits, financing and corporate structures, and zoning specialist Losada also advised an NGO on architectural and engineering interventions in cities. The team also cover restructuring of time shares for Meliá Hotel International and condominium regulations. Former practice head
Laura Troncoso
 left the firm to become general counsel for Playa Grande Golf & Ocean Club.
Key clients
Meliá Hotel International
Andares del Mirador Trust
Murales Trust
Park Adventure Group
Macao Beach Real Estate
Hotchkiss Ltd
Traza.Do
Luis Abinader
Lafe Development Company
Talbot Limited
Greincord, RD
Work highlights
OMG is acting as lead counsel regarding all strategic and legal related components in the development and execution of a mixed-use project
OMG is working as project manager in the client's new venture, the building and operation of the Korala theme park and hotel, an immersive sustainable resort situated along the RioMunoz, in Puerto Plata, on 40 acres of land.
OMG is assisting and advising Talbot Limited in the design and execution of the legal strategy for the application of condominium laws regarding the designed master plan of the project.
OMG
's tax department head
Ana Taveras
, who was made partner in December 2021, co-leads on all the firm's tax work with either corporate partner
Esperanza Cabral
 or firm president
Leonel Melo
, assisted by tax specialist associate
Montserrat Viñals
. The practice advises on either standalone matters or as part of cross-department work, such as the tax aspects of restructurings and transactions. The team is experienced in negotiating with the tax authority; recently it contended the authority's opinions over the tax impact of transactions, such as a sale and purchase of shares and a real estate transaction involving CGT, and successfully acquired a waiver of withholding tax for a renewable energy client.
Key clients
Cargill Caribe, S.R.L.
Alere Advisors
Compañía Anónima de Explotaciones Industriales, S.A.
Loganville, S.A.
Finerty Properties Corp.
Putney Capital Management
Primma Valores, Puesto De Bolsa SA
Inicia, Ltd.
Meliá Hotels International
Generavante
Work highlights
Assisted Generavante with the presentation of a formal consultation before the Dominican Tax Authority to request the applicability of the provisions of the Double Tax Treaty signed between the Dominican Republic and Spain.
Assisted Compañía Anónima de Explotaciones Industriales with managing a process before the Dominican Tax Authority seeking the negotiation of an opinion (ruling) related to the tax impact of a real estate transaction executed with a Dominican government entity.
Assisted Finerty Properties Corp in executing an important agreement with regards to the sale and purchase transaction of 30% of the equity shares owned by the seller shareholder in an important group of fuel services stations and the distributor of a lubricant business group.
OMG
's IP practice is boosted by IP specialist and consultant
Angeannette Tejeda
, who has experience of IP law in the Andean Community. Department head
Luis Eduardo Aquino
 often negotiates between foreign manufacturers and local distributors regarding IP rights; for example, he acted for distributor AG Mercantil in negotiations with Philips over exclusivity to distribute AVENT products. In turn, he advised Brazilian manufacturer Ourofino Saúde Animal on assignment of sanitary registrations during the termination of its contract with a distributor. The firm's cross-border work also covers registrations of assets in multiple jurisdictions.
Testimonials
'They are specialists in media law.'
'Deep knowledge in their fields.'
Key clients
AG Mercantil
Aid for Life International
Entertainment ONE
Ourofino Sáude Animal
Asistencia y Gestión Logística
Laboratorios Andifar
Ilender Perú
Nexus Caribbean Technologies
Concilia Dominicana
Sabores Cosco
Alpha Finanzas
Rigo Trading
Work highlights
Led a negotiation process with Philips on behalf of client AG Mercantil regarding proposed new conditions for the distribution of Avent products in the Dominican Republic.
Assisting AFL, a not-for-profit, in the incorporation of Aid for Life República Dominicana as the entity that will channel its efforts towards generating positive social impacts for vulnerable people in the Dominican Republic.
Assisting Ourofino Saúde Animal in the strategy, design and implementation of contract termination with a local distributor while mitigating its effects.
OMG
focuses on labour litigation and is particularly active in defending employers in wrongful termination claims brought by former employees, including senior executives. The team also provides assistance to its wide-ranging roster of clients, which spans the financial services, food and beverages, energy, healthcare, tourism and real estate sectors, on compliance, internal policies, labour issues relating to the Covid-19 pandemic (such as the reduction of working hours and salaries) and the transfer of employees following M&A transactions. Consultant
Luis Pantaleón
, who specialises in litigation, is the key name in the practice.
Key clients
Green Conversion Systems
Baxter Healthcare
Iniciativa Empresarial para la Educación Técnica
Funeraria Blandino
Oxygen Development
Bon Agroindustrial
Barna Business School
SNC Lavalin
Contact Centers Dominicana
Agua Planeta Azul
Consorcio Azucarero de Empresas Industriales (Ingenio Cristóbal Colón)
Work highlights
Representing Green Conversion Systems in a claim brought by its former CEO, seeking compensation for alleged wrongful termination.
Representing Funeraria Blandino in labour claims filed by former commission agents, seeking protection under labour legislation.
Assisting Iniciativa Empresarial para la Educación Técnica with drafting the paperwork to implement Ordinance 03-2017 issued by the National Council of Education (which established mandatory workplace training modules for all students in the public high school system).
OMG >
Firm Profile
A general practice firm and one of the largest in the Dominican Republic, OMG is known for its skill in handling the most sophisticated and demanding legal and business challenges. With a depth of experience across a range of industry sectors, the firm has been at the forefront of important deals and transactions in the country. The firm's vast experience, combined with its commitment to innovation and a ground-breaking approach to analysis and research, results in solutions that meet the most specialized needs of its clients.
Areas of practice
Banking and finance: OMG has earned a strong reputation assisting clients in the financial sector. The firm's approach to financing is grounded on providing value-added solutions to its clients' needs in commercial lending, project financing, securities, investments and insurance.
Corporate: having comprehensive expertise in a broad range of industries and their legal needs, OMG assists clients in their strategic planning process and delivers legal solutions in the areas of M&A, business law, commercial law, legal entities and contracts. The firm's practice focuses on identifying and reducing the risks and contingencies associated with the implementation of deals, always developing in each case the proper fiscal structure and an adequate corporate governance framework.
Government: OMG understands that doing business successfully is contingent upon sound interaction with public authorities. The firm has experience advising private enterprises, public institutions and regulatory bodies in all the specialized areas of legal practice, including financial regulation, telecommunications, social security, taxation, antitrust, energy, and constitutional and human rights law.
Intellectual property (IP): the firm handles all aspects of IP, including consultation, registration and maintenance of distinctive signs and inventions, copyright and related rights, entertainment law, defense of rights, dispute resolution, as well as negotiations and drafting of licensing, franchising and distribution agreements.
Litigation and dispute resolution: OMG provides legal representation to its clients in the management of their conflicts. The practice applies the tools of traditional litigation, arbitration, mediation or negotiation, depending on the circumstances of each case, the needs of its clients and the economics involved. The firm's thriving practice covers all areas of law.
Real estate and tourism: OMG is renowned for providing legal assistance with the highest and most sophisticated standards in the real estate, construction, hospitality and tourism sectors. The firm provides strategic legal counseling on a range of transactions and assists clients in the design and implementation of corporate structures for the entire life cycle of their projects, acting for developers, hoteliers, portfolio managers, financial institutions, funds administrators and contractors.
Tax: OMG's tax team is regarded as a talented and innovative group of experts on income tax and VAT; it is also recognized for a practical bottom-line approach that looks for the most efficient organizational structures and measures the efficacy of the solutions proposed against the tangible net savings resulting from such solutions to clients. The firm undertakes tax planning projects on a stand-alone basis or as an integral part of its engagement in other projects or practices through a dynamic cross-service structure.
Staff Figures
Partners : 7 Associates : 37 Total staff : 85
Languages
All main business languages
Memberships
Legus Law