OMG > Santo Domingo, Dominican Republic > Firm Profile
OMG
Offices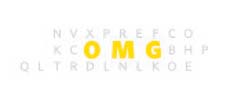 OMG
RAFAEL AUGUSTO SANCHEZ 86
ROBLE CORPORATE CENTER, PISO 9, PLANTINI
SANTO DOMINGO, 10148
Dominican Republic
OMG > The Legal 500
Rankings
Highly regarded firm OMG is best known for assisting corporate clients on legal planning, project management and fiscal matters. In particular, the department's strengths lie in the fields of M&A, asset management, foreign investments and free trade zones as well as production, transportation, distribution and sales contracts. Esperanza Cabral is sought out for her experience in restructuring processes, and Johanna Soto additionally covers contractual engineering, inheritance law and estate planning, while Leonel Melo is often seen advising on complex M&A and real estate projects, especially in the tourism and food and beverage sectors. Associate Laura Piantini is another key member of the team. In another development, the firm launched its Cuenta con Nosotros pro bono initiative, which provides legal advice to personnel working in the healthcare sector. Since publication, Piantini has been raised to the partnership (effective December 2021), as has Luis Eduardo Aquino in the IP sector.
Practice head(s):
Esperanza Cabral; Johanna Soto; Leonel Melo
Testimonials
'OMG's team is very capable and among the best to work with in the Dominican Republic. They compare very favourably with other counsels in the region.'
'Esperanza Cabral, Aida Dominguez, and Johanna Soto are stars. They are prompt and very effectively help the client deal with challenges as they arise.'
Key clients
Alere Advisors
Inicia
Putney Capital Management
Delivery Hero
GS4
Loganville
The Bank of Nova Scotia
San Pedro Bio Energy
Genera Avante
Meliá Hotels International
Work highlights
Assisted Alere Advisors in the negotiation and closing of an amendment of the framework and share purchase agreements for the sale (in exercise of its put option right) of part of Loganville's shares in dairy company Pasteurizadora Rica.
Acted as local counsel to Inveravante in matters related to Dominican law, including contractual issues such as guarantees, and representations for a $50m energy project sale.
Assisted Delivery Hero with the acquisition of Glovo's operations in the Dominican Republic, as part of Delivery Hero's acquisition of Glovo's operations in Latin America.
OMG
is known for advising operators in the energy and electricity sectors in connection to financial, operational, environmental, tax and regulatory matters. More specifically, the team stands out for its skills in strategic planning and the design of tax structures, with a particular focus on generation. Also of note is the firm's assistance to clients in regulatory matters and contractual negotiations with the regulator. Acquisitions and sales of energy-related assets and financing transactions also feature in the department's workload. Firm president
Leonel Melo
 and legal strategy coordinator
Esperanza Cabral
jointly lead the team, in which
Michelle Abreu
also plays an important role as director.
Since publication
, Abreu has been raised to the partnership, effective December 2021.
Practice head(s):
Leonel Melo; Esperanza Cabral
Testimonials
'When they get involved in a case, they carry out in-depth technical-scientific analysis that positively impacts and adds value to the client's financial decisions.'
'Esperanza Cabral and Michelle Abreu are high-profile professionals with vast experience in asset transactions and investments in the energy sector, both in conventional and renewable technology assets. Additionally, they have relevant experience in structuring and managing corporate governance of both operating companies and investment funds with an investment mandate in this energy sector.'
'OMG's team is superior to others; it has professionals of the highest level, with vast experience in regulatory, business and transactional matters in the energy sector.'
Key clients
Streamline Integrated Energy
San Pedro Bio Energy
Putney Capital Management
EGE Haina
Haina Investment Corp.
Work highlights
Advised San Pedro Bio-Energy on the negotiation of a power purchase agreement with the government.
Represented Inveravante in the sale of the Matafongo Windfarm (34MW upgradeable to 50MW), located in Baní, and a pipeline of renewable energy projects, to Internergy and Fondo Cerrado de Desarrollo de Sociedades Popular.
Representing Streamline Integrated Energy in obtaining a PPA for a municipal solid waste re-valorisation plant located at San Pedro de Macoris.
OMG's lawyers are 'highly knowledgeable and show extreme expertise in all financial regulatory, banking and fintech matters'. The department's wide offering covers commercial lending, project financing and insurance. It acts not only in traditional project finance and lending structures, but particularly stands out for being involved in the country's financial regulation area and securities market. Team members also have experience acting on the boards of directors in international banks, brokerage houses and investment funds. Manuel Troncoso, who acts as practice head, has had a particularly busy year advising on loans, especially in the energy, construction and hospitality sectors. Lyna Desangles is a standout associate.
Testimonials
'OMG and its attorneys are all highly knowledgeable and show extreme expertise in all financial regulatory, banking and fintech matters. In addition, they are a pleasure to work with, responsive, timely on all projects, and have a level of confidence that provides comfort.'
'Lyna Desangles and her team, including Diego Garcia, are highly knowledgeable and show extreme expertise in all matters. Lyna and Diego have put together a deep team that are able to assist with a wide-range of topics in an efficient and timely manner.'
Key clients
Banreservas
CIFI
BPR Bank
The Bank of Nova Scotia
INICIA
Citibank
MercaSID
San Pedro Bio-Energy
Primma Valores
Alpha Finanzas
Bolsa y Mercado de Valores de la Republica Dominicana
Asociación Dominicana de Fintech
Work highlights
Assisted Multibank with the negotiation of a financing of a company operating in the mining and metals sector.
Assisted Meliá with the negotiation of credit facilities destined to be used for improvements in the premises of the Paradissus Palma Real Punta Cana complex.
Assisted Banesco with the legal analysis for their digital onboarding, open banking and general digital services.
At OMG, associates Tristán Carbuccia and Natachú Domínguez are in charge of the firm's conflict management department. Carbuccia specialises in foreclosure and collection proceedings, alternative dispute resolution, criminal, administrative and constitutional law, and Domínguez focuses on labour and civil litigation. Both lawyers are also active as arbitrators and are members of the list of arbitrators of the Centre for Alternative Dispute Resolution of the Chamber of Commerce of Santo Domingo. Corporate law expert Esperanza Cabral also leads on many significant cases.
Practice head(s):
Tristán Carbuccia; Natachú Domínguez
Testimonials
'The litigation team is very well-prepared and has vast experience in different areas of law. They constantly follow up on cases and keep the client updated on the development of the process, at all times.'
'The litigation team is one of the best in the country. The lawyers have an excellent command of the assigned subjects. They are responsible, they strive to obtain a positive result for the client, even in the most adverse cases. Among the most outstanding lawyers we mention Natachú Dominguez and Luis Eduardo Aquino.'
Key clients
Altice
Biogen
4finance
Banco Dominicano del Progreso
Oxygen Development
INICIA
Baxter International
Barceló Hotels
Grupo Blandino
Green Conversion Systems
Hotchkiss
Gerdau Metaldom
Corporación Zona Franca Industrial de Santiago
Cap Cana
SCN Lavalin
Lajun Corporation
Work highlights
Representing Biogen in a dispute between major shareholders who are debating over control.
Represented 4finance in several legal actions against the National Institute for the Protection of Consumer Rights to annul the imposition of a fine, and recently obtained a favourable decision.
Representing the Bank of Novia Scotia in multiple contractual conflicts with third parties, and in claims initiated by customers and third parties that argue wrongful publication of its credit information.
OMG stands out in the area of real estate and tourism, where it assists clients in a wide variety of projects. In particular, the team has a notable track record in mixed-use tourist real estate developments, resort properties and timeshare and fractional ownership agreements, among others. The lawyers also have knowledge of demarcation procedures, regulation and condominium development, as well as construction, licences and permits, which testifies to the group's dedication to this sector. Practice head Laura Troncoso's experience takes in hotel operations, real estate, zoning and finance, while Juan Alcalde focuses on cross-border commercial and financial transactions.
Testimonials
'It is a productive team; always ready; very capable and with diverse knowledge.'
Key clients
Park Adventure Group
Terra RD Partners
Melia Hotel International
Andares del Mirador Trust
Murales Trust
Hotchkiss Limited
Luis Abinader
Traza.Do
LAFE Development Company
Macao Beach Real Estate
HES Group
Work highlights
Working as project manager in the Park Adventure Group's new project regarding the building and operation of the Korala theme park and hotel.
Acting as lead counsel in regard to all strategic and legal related components in the development and execution of the mixed-use project by Murales Trust.
Advising Meliá Hotel International on reorganising and relocating its main time share units to the Dominican Republic.
With '
extensive knowledge of international taxation and great negotiating capacity
',
OMG
has an active tax practice, which focuses in particular on matters arising from corporate matters, and notably covers income tax and VAT, and tax planning projects.
Leonel Melo
 and
Esperanza Cabral
 coordinate the department, in which associate
Ana Taveras
acts as director and specialises in tax issues in various industries, including energy, infrastructure, asset management, finance, insurance, commerce and retail.
Since publication
, Taveras has been raised to the partnership, effective December 2021.
Practice head(s):
Leonel Melo; Esperanza Cabral; Ana Taveras
Testimonials
'Extensive knowledge of international taxation and great negotiating capacity.'
'The technical excellence of Ana Taveras, who is, without a doubt, the benchmark prosecutor in international tax matters.'
'Great capacity for teamwork.'
Key clients
Inveravante
INICIA
Primma Valores
Cargill Caribe
Ugar
San Pedro Bio Energy
Meliá
Consorcio Azucarero de Empresas Industriales
Loganville
Work highlights
Assisted a well-known law firm with managing the formal consultation process before the Dominican Tax Agency to obtain an opinion related to the applicability of the Double Tax Treaty signed between the Dominican Republic and Spain.
Assisted Compañía Anónima de Explotaciones Industriales with managing the process before the Dominican Tax Agency seeking the negotiation of an opinion related to the tax impact of a real estate transaction.
Assisted Loganville in a process before the Dominican Tax Authority concerning the tax impact of a real estate transaction.
OMG >
Firm Profile
A general practice firm and one of the largest in the Dominican Republic, OMG is known for its skill in handling the most sophisticated and demanding legal and business challenges. With a depth of experience across a range of industry sectors, the firm has been at the forefront of important deals and transactions in the country. The firm's vast experience, combined with its commitment to innovation and a ground-breaking approach to analysis and research, results in solutions that meet the most specialized needs of its clients.
Areas of practice
Banking and finance: OMG has earned a strong reputation assisting clients in the financial sector. The firm's approach to financing is grounded on providing value-added solutions to its clients' needs in commercial lending, project financing, securities, investments and insurance.
Corporate: having comprehensive expertise in a broad range of industries and their legal needs, OMG assists clients in their strategic planning process and delivers legal solutions in the areas of M&A, business law, commercial law, legal entities and contracts. The firm's practice focuses on identifying and reducing the risks and contingencies associated with the implementation of deals, always developing in each case the proper fiscal structure and an adequate corporate governance framework.
Government: OMG understands that doing business successfully is contingent upon sound interaction with public authorities. The firm has experience advising private enterprises, public institutions and regulatory bodies in all the specialized areas of legal practice, including financial regulation, telecommunications, social security, taxation, antitrust, energy, and constitutional and human rights law.
Intellectual property (IP): the firm handles all aspects of IP, including consultation, registration and maintenance of distinctive signs and inventions, copyright and related rights, entertainment law, defense of rights, dispute resolution, as well as negotiations and drafting of licensing, franchising and distribution agreements.
Litigation and dispute resolution: OMG provides legal representation to its clients in the management of their conflicts. The practice applies the tools of traditional litigation, arbitration, mediation or negotiation, depending on the circumstances of each case, the needs of its clients and the economics involved. The firm's thriving practice covers all areas of law.
Real estate and tourism: OMG is renowned for providing legal assistance with the highest and most sophisticated standards in the real estate, construction, hospitality and tourism sectors. The firm provides strategic legal counseling on a range of transactions and assists clients in the design and implementation of corporate structures for the entire life cycle of their projects, acting for developers, hoteliers, portfolio managers, financial institutions, funds administrators and contractors.
Tax: OMG's tax team is regarded as a talented and innovative group of experts on income tax and VAT; it is also recognized for a practical bottom-line approach that looks for the most efficient organizational structures and measures the efficacy of the solutions proposed against the tangible net savings resulting from such solutions to clients. The firm undertakes tax planning projects on a stand-alone basis or as an integral part of its engagement in other projects or practices through a dynamic cross-service structure.
Staff Figures
Partners : 7 Associates : 37 Total staff : 85
Languages
All main business languages
Memberships
Legus Law