Firm Profile > Galicia Abogados S.C. > Mexico City, Mexico
Galicia Abogados S.C.
Offices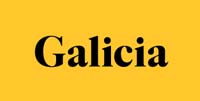 Galicia Abogados S.C.
BLVD. MANUEL A. CAMACHO 24
LOMAS DE CHAPULTEPEC
MEXICO, D.F. 11000
Mexico
Galicia Abogados S.C. > The Legal 500
Rankings
Galicia Abogados S.C. >
Firm Profile
Since its establishment, Galicia Abogados has been considered one of Mexico's most respected law firms and a market leader.
Galicia Abogados is recognized for its participation in sophisticated transactions and its multidisciplinary approach and leadership in five strategic sectors: finance, energy and infrastructure, private equity, real estate, and regulated industries. It is a multidisciplinary firm that differentiates itself by achieving greater specialization by sectors, which are addressed through the combination of its practice areas and is reinforced by its arbitration and commercial litigation as well as by its administrative and tax litigation practices. It is also regarded as being a solution-oriented firm, whose lawyers proactively facilitate transactions and make business happen.
The firm seeks and trains highly qualified professionals with international presence, most of whom have studied at prestigious universities and have worked at leading law firms in the United States, Europe, and Latin America
Teamwork, its dynamic approach to business, it's drive and commitment to be its clients' preferred business partner, while maintaining a human quality, strong values and empathy, makes Galicia Abogados stand out as the leading and reliable law firm that confirms its purpose.
The firm and each of its members are committed to generate growth for its clients, its community and its people.
The firm works with a network of high-profile international law firms throughout North and Latin America, Europe and Asia, in order to support its clients with a global reach and strong local business knowledge and sensibility.
The firm focuses not only on helping its clients to fairly express their interests, but also characterizes itself for taking into consideration the point of view of others, thus achieving results which are innovative and in line with its clients' needs and businesses.
Over the last 24 years, the firm has had the privilege of being part of landmark transactions which have helped build a more competitive Mexico facing the challenges of the 21st century and allow the firm to continue its drive to generate growth, lead the market with social responsibility and strong values.
The firm is committed and strives to make sure that each acquisition, each securities issuance, each energy and infrastructure project it helps develop and finance, and each transaction that it participates in, translates into economic development and social benefits, for which it is devoted to drive the growth: (i) of its clients, helping them to make the best possible decisions in order to improve their business performance; (ii) of the firm, ensuring financial sustainability in order to achieve transcendence by investing time and talent in projects which go beyond its businesses and which benefit Mexico; and (iii) of its human capital, creating the institutional conditions needed to meet their maximum potential, by creating incentives, training opportunities and personal development.
Other offices: Monterrey (Av Ricardo Margain 440 Piso 9 Despacho 901, Valle del Campestre, San Pedro Garza Garcia, N.L. 66259, T: +52 81 9689 9030)
Main Contacts
| Department | Name | Email | Telephone |
| --- | --- | --- | --- |
| M&A and private equity | Manuel Galicia | | |
| M&A and private equity | Ignacio Pesqueira | | |
| M&A and private equity | José Visoso | | |
| M&A and private equity | Arturo Perdomo | | |
| M&A and private equity | Héctor Kuri | | |
| Banking and finance | Manuel Galicia | | |
| Banking and finance | Arturo Perdomo | | |
| Banking and finance | José Visoso | | |
| Banking and finance | Humberto Pérez Rocha | | |
| Capital markets | Manuel Galicia | | |
| Capital markets | Arturo Perdomo | | |
| Capital markets | Maurice Berkman | | |
| Capital markets | Guillermo Pérez Santiago | | |
| Energy, oil and gas | Carlos de María | | |
| Energy, oil and gas | Francisco Fernández | | |
| Energy, oil and gas | Antonio Borja | | |
| Energy, oil and gas | Eduardo García-Travesi | | |
| Tax | Gabriela Pellón | | |
| Antitrust and regulatory | Christian Lippert | | |
| Antitrust and regulatory | Carlos Chávez | | |
| Pharmaceutical | Bernardo Martínez | | |
| Projects | Alejandro de la Borbolla | | |
| Projects | Bernardo Martínez | | |
| Projects | Antonio Borja | | |
| Real estate | Alejandro Trujillo | | |
| Real estate | José Visoso | | |
| Real estate | Ignacio Pesqueira | | |
| Real estate | Arturo Perdomo | | |
| Arbitration and Commercial Litigation | Rodrigo Zamora/Cecilia Azar | | |
| Workouts | Eugenio Sepúlveda | | |
| Environmental | Mariana Herrero | | |
| Administrative litigation & International trade | Daniel Amézquita | | |
Other
Partners : 26 Of counsel : 1 Lawyers : 128
Top Tier Firm Rankings
Firm Rankings