K&L Gates > Boston, United States > Firm Profile
K&L Gates
Offices

K&L Gates
STATE STREET FINANCIAL CENTER
ONE LINCOLN STREET
BOSTON, MA 02111 2900
MASSACHUSETTS
United States
Profiles
K&L Gates > The Legal 500
Rankings
K&L Gates
is home to 400 corporate lawyers located across five continents and is extremely active on the cross-border front; its lawyers operate across a wealth of industries, with particular accomplishment in the technology, life sciences, healthcare, financial services, energy, transport and manufacturing fields.
Robert Zinn

splits his time between New York and Pittsburgh and notably serves as global leader of the firm's global FinTech practice. Elsewhere,
Annette Becker
has garnered 25 years' worth of experience in M&A, corporate governance and strategic relationships, operating from the Seattle office, while over in Chicago,
Mark McMillan
serves a broad client roster, ranging from owners of Fortune 500 companies through to emerging entities. At the more junior end of the partnership spectrum,
Calvina Bostick
, a New York lawyer, is acclaimed among media and insurance players whereas Charlotte-based
Leah Baucom
is developing a prominent reputation for spin-offs, LBOs, shareholder defense and special committee representation matters.
K&L Gates
' '
top-flight'
team is routinely turned to for its US and international maritime industry and regulatory capabilities, advising clients on arrests, attachments and seizures of vessels and cargo, along with cargo claims, vessel collisions, allisions and groundings. It also covers personal injury and death matters, marine insurance claims, maritime contractual disputes, and piracy. Boston-based practice head
Jeffrey King
 focuses on commercial litigation and arbitration involving maritime and transportation matters, while
Emanuel Rouvelas
has longstanding experience in advising global shipping companies' CEOs. Also highly regarded are '
brilliant strategist
'
Mark Ruge
; co-leader of the policy and regulatory practice
Michael Scanlon
;
William Myhre
, who has over 40 years' experience in representing maritime clients; and the '
strategic and detail-oriented
Darrell Conner
. Elsewhere, New York-based
George Kontakis
handles both commercial and criminal matters, Boston's
Luke Reid
's workload covers maritime investigations and litigation alongside environmental regulatory compliance, while
Jorge Romero
regularly assists with compliance issues. The associate pool includes
Elle Stuart
 and
Luke Steinberger
, along with
Ifigeneia Xanthopoulou
in New York. All attorneys named are the in firm's Washington DC office, unless otherwise stated.
K&L Gates
' e-discovery analysis and technology group (e-DAT) is brought in by companies from numerous industries to act as national or special discovery counsel. In addition to representing clients in litigation and arbitration proceedings, the firm provides advise on litigation readiness, document production and pre-trial support. In Seattle,
Julie Anne Halter
advises on discovery issues in proceedings relating to IP, securities and banking, antitrust, products liability and real estate, in addition to assisting with government and internal investigations and public records act requests.
Thomas Smith
, who co-leads the group from Pittsburgh alongside Halter, is another seasoned litigator, and was responsible for establishing the e-DAT department in 2004.
Noted for its in-depth knowledge of corporate energy sourcing, whereby energy consumers step directly into the energy supply stream,
K&L Gates
boasts an impressive track record of non-utility buy-side renewable power purchase agreements. The team is particularly well positioned to assist clients in a range of industries with purchasing renewable power, installing on-site distribution generation, and procuring carbon reductions. Energy storage is also among the core areas of expertise for the department, which has been increasingly engaged by clients seeking to pair energy storage resources with new or existing solar and wind assets. In addition, practitioners are seasoned in the entire spectrum of renewable project development, including but not limited to renewable natural gas and hydrogen projects. Based in Seattle,
Elizabeth Crouse
 is particularly sought after by investors, developers and operators in the renewable and carbon capture industries.
Buck Endemann
in San Francisco is a '
recognized leader in the biogas and broader renewable energy project development industry
'.
K&L Gates
advises a diverse range of clients, from traditional electric utilities to grid-edge developers on renewable generation, transmission and storage technologies. The group has a strong focus on energy storage matters, assisting offshore wind and energy storage clients in high-profile FERC litigations and changing capacity market tariffs, as well as advising on interconnection of utility-scale generation facilities. Practice leadership is split between Seattle-based duo
Elizabeth Crouse
and
Teresa Hill
and San Francisco-based
Buck Endemann
. 
Donald Kaplan
(litigation and administrative representation with particular emphasis on economic regulation and pricing issues in regulated industries); April-2021 arrival from
Pierce Atwood LLP
,
Ruta Skucas
, and
Kimberly Frank
(both of whom handle utility regulatory matters before the FERC and state agencies) are all key practitioners. Former department head David Hattery moved in house in April 2021.
K&L Gates
' public policy group provides strategic counsel and policy advocacy, advancing legislative and regulatory objectives for public and private organisations across a number of industries. Offering a holistic view, the group is notable for its high-level technology expertise, particularly where it intersects in emerging areas such as commercial spaceflight, sustainability, and national defense, helping clients navigate the full policy life cycle, from legislation, to regulation, including dispute resolution. Bipartisan in its practice with a deep bench of expertise, the firm has a global reach, as well as strategic state and local presence.
Emanuel Rouvelas
  has enjoyed a distinguished career, often working with the executive branch and Congress on international trade and transport matters following his notable maritime law expertise.
Michael Scanlon
is also a leader in the maritime law space.
Karishma Shah Page
is the go-to practitioner for Fortune 500 companies, national trade associations, and tax exempt entities with technical policy issues.
David Wochner
is counsel to and represents a number and wide range of clients in the energy industry, advising on matters where federal policy and regulatory issues impact commodities and infrastructure, particularly in the natural gas, LNG, and hydrogen energy sub-sectors. Alongside the prior three,
Darrell Conner
is also a leader in the group. Also of note are
Bruce Heiman
, a cyber security and privacy policy expert;
Daniel Crowley
who specializes in financial services and capital markets; and emerging technology expert
Paul Stimers
. All practitioners mentioned are based in Washington DC.
The calibre of clients instructing
K&L Gates
is testament to the 'e
xtraordinarily knowledgeable
' firm's standing in the registered funds market; Federated Hermes and John Hancock Investment Management are just two of the notable names on this roster. The offering is particularly adept in the transactional and regulatory spheres, and regularly handles key acquisitions, enforcement and litigation both in the US and abroad. The group's leadership is split between three respected practitioners – the Washington DC office fields
Mark Amorosi
– whose broad workload also spans fund formation mandates – and
Ndenisarya Bregasi
, who '
leads through example
'. Their counterpart in Boston is
Michael Caccese
, whose team on the ground comprises such recommended attorney as
Mark Goshko

and
Clair Pagnano
. The department's reputation for proving itself '
smart and creative when confronting new situations
' ensures that ETFs, open-end, and closed-end funds frequently rely on its expertise when novel and complex issues arise.  
The group at
K&L Gates
 possesses '
many years of experience in the Delaware market and an insight into ongoing Delaware legislation and case law'.
 It leveraged its global network to advise clients on Delaware law long before the Wilmington office was founded in 2013 by practice head
Scott Waxman
. He regularly acts for financial institutions acting as service providers and counsels on issues relating to statutory trusts. The '
responsive and knowledgeable
'
Eric Feldman
 concentrates his practice on alternative entities and general business matters. With nearly 25 years of experience,
Nicholas Froio
is well-equipped to assist clients with issues relating to structuring, operation, and governance of Delaware alternative entities.
K&L Gates
offers a large global team with practitioners in North America, Europe and Asia, which advises on a broad range of white-collar crime matters and investigations. The team is headed by the Washington DC-based
Stephen Topetzes
and
Brian Saulnier
in Pittsburgh. Topetzes is recommended for government investigations, regulatory matters, litigation and internal investigations; Saulnier, who is dual-qualified in the US, and England and Wales, handles corruption matters, such as FCPA and UK Bribery Act (UKBA) issues.
Robert Higdon
joined from the Eastern District of North Carolina US Attorney's Office and operates between Research Triangle Park and Washington DC.
K&L Gates
' government contracts and procurement policy department is praised by clients for its '
outstanding support
' and '
excellent knowledge
'. Based in Washington DC, the team offers comprehensive counselling, litigation, and regulatory expertise, and is praised for its competence and track record in pursuing and defending federal bid protests, and internal and agency investigations. The group is adept in advising technology and Fortune 100 companies on IP rights and responsibilities under government contracts, as well as non-procurement agreements. Following her promotion to partner in March 2021,
Amy Conant-Hoang
co-leads the practice along side renowned bid protest litigator
Stuart Nibley
, and
David Yang
, a data rights, cost accounting, and bid protests specialist. Associate
Erica Bakies
is also of note, particularly in relation to internal investigations and disputes.
Sarah Bugart
is also recommended.
Full service firm
K&L Gates
handles M&A, joint ventures, debt and equity offerings, project development and project finance matters related to the conventional power field. Strengths of the practice include corporate energy sourcing issues, as well as acting for institutional investors, including offshore funds, on a range of matters. The team is co-led by
Elizabeth Crouse
, based in Seattle, who has particular expertise in the carbon capture and renewables industries; San Francisco-based
Buck Endemann
, who focuses on renewables; and energy and infrastructure specialist
Teresa Hill
 in Seattle.
David F. McGonigle
 leads the insurance recovery and counseling practice at
K&L Gates
from the firm's office in Pittsburgh, drawing on experience as lead coverage counsel in a variety of forums, from state and federal courts, to bankruptcy courts, arbitrations and private mediations. The team has expertise in aggregating claims against multiple insurers in a policyholder-friendly forum and can also make use of the firm's global footprint.
Donald W. Kiel
in Newark handles primary and excess pollution liability, property damage and business interruption as well as directors and officers insurance coverage claims, while
Jonathan M. Cohen
 in Washington DC focuses on coverage in disputes involving product liability, product recalls, and supply chain issues.
K&L Gates
 advises global household clients like Abercrombie & Fitch and TripAdvisor on the clearance, prosecution and maintenance of their trademark portfolios. In Boston, IP practice group partner
David Byer
 specializes in trademark, trade dress, advertising and distribution issues.
Susan Kayser
in Washington DC assists clients in the fashion, luxury, tech, food, and consumer products sectors. Strategic expansion licensing and enforcement expertise is brought by
Pam Jacobson
 in Seattle. Added support is provided by
Eric Lee
in Boston, whose work spans the e-commerce, music, travel, software, medical devices and pharmaceutical industries. The team is directed in the US by
Bob Barrett
in Chicago.
K&L Gates
has a well regarded fintech practice that approaches the market from several different angles. On the transactional side, key areas of expertise include partnering agreements between banking and fintech clients, where the team regularly assists both sides of the table, as well as advice on M&A and corporate financings. The group also has a strong cadre of financial service regulatory lawyers with good experience of related contentious and non-contentious issues. Another increasingly important plank in the firm's offering is its experience in digital assets, blockchain and cryptocurrencies. Lead partners include New York's
Judith Rinearson
who has an impressive industry background in payments systems and financial services.
Robert Zinn

, who divides his time between Pittsburgh and New York, is a key contact for related M&A, while Washington DC partner
Jennifer Crowder
is highly experienced on the regulatory side.
K&L Gates
' clients range from lenders and lessors, to airlines and aviation sector new technology providers. The team regularly advises on the financing programs for manufacturers of hydrogen fuel tanks, magnetic propulsion, range services, and aircraft and aerospace technology acquisitions. It has also recently assisted with major restructuring matters. Heading the Americas air finance practice from New York,
Elizabeth Evans
' practice covers aviation finance (both fixed wing and rotary). In Charleston,
Amanda Darling
 focuses on asset and project finance, while Miami-based
Marie-Pierre Grondin
is a former deputy general counsel of GA Telesis, an aircraft engine overhaul and repair station.
K&L Gates
' dispute resolution offering spans securities, business torts, bankruptcy, banking, antitrust, white-collar crime, product liability, environmental, professional liability, class actions, employment litigation, and intellectual property litigation, among others. The client portfolio includes national and international companies from the software and electronics, financial services, pharmaceutical, and manufacturing, as well as from the construction, food & beverage, and entertainment sectors.
Pallavi Mehta Wahi
in Seattle specialises in disputes with connection to corporate and technology. The Pittsburgh-based
Thomas Birsic
 is well versed in class actions, business disputes, environmental and toxic torts, and shareholder disputes.
Jeffrey Patterson
 in Boston and
Melissa Tea
 in Pittsburgh lead the practice.
Clients note that the team at K&L Gates is an 'important resource in understanding and navigating the ever-changing healthcare laws and regulations.' The team's regulatory strength is particularly notable, advising on fraud and abuse matters, as well as data-sharing agreements and Covid-19 matters. Mary Beth Johnston and Richard Church co-lead the team from North Carolina, advising on regulatory and transactional matters respectively. It has also expanded its reach, opening a new Nashville office featuring leading partner Ken Marlowe. Dallas-based Joshua Skora is also recommended.
K&L Gates
represents a diverse range of clients in the electric power industry, from traditional electric utilities to grid-edge developers in renewable generation, transmission and storage technologies. It also regularly advises on the interconnection of utility-scale generation facilities and compliance with FERC and state regulations, as well as assisting on market tariffs and rules in high-profile FERC litigation. Based in San Francisco,
Buck Endemann
co-chairs the practice with
Elizabeth Crouse
 and
Teresa Hill
in Seattle. Washington DC-based partner
Donald Kaplan
is another key practitioner, focusing on representation before courts and administrative agencies.
Elizabeth Thomas
 in Seattle is noted for her renewables expertise.
K&L Gates
is particularly known for handling upstream oil and gas disputes. The practice group regularly represents lessees before municipal regulatory agencies as well as in litigation concerning the impact of municipal ordinances on oil and gas operations. It also has expertise in hydraulic fracturing litigation and is adept at handling class action cases.
Jamie Bryan
and
Clare Kempkens
co-lead the group from Fort Worth and London, respectively. Splitting his time between Fort Worth and Houston,
Jeffrey King
is another key figure at the practice. Former practice head Sandra Safro moved in house as associate GC at Edison Electric Institute in August 2021.
The team at K&L Gates has extensive experience in the regulation of natural gas pipeline transportation and storage, as well as LNG imports and exports. A key area of focus for the group cncerns the issues impacting the development of the hydrogen market, including siting, economic and safety regulations. David Wochner is the main contact in Washington DC, advising clients on federal regulatory and policy issues relating to energy infrastructure and commodities. London-based Clare Kempkens and Jamie Bryan in Fort Worth co-chair the practice. Sandro Safro moved in house in August 2021.
K&L Gates
 houses a group of environmental and regulatory specialists whose experience cuts across air, waste management, water, wetlands, mining and oil and gas. The team has strong working relationships with federal ad state regulatory authorities, making it well-positioned to assist major businesses and industry groups in administrative proceedings, permitting issues, and remediation claims. Based in the Newark office,
Brian Montag
 '
has a breadth of knowledge and expertise in environmental litigation
'. He is regularly retained by clients in the construction, manufacturing, telecoms and chemical sectors in mandates involving environmental justice, Superfund sites, and toxic tort. He jointly heads up the environmental practice
Craig Wilson
in Harrisburg and Seattle-based
Ankur Tohan
.
K&L Gates
 is sought after by mid-size and Fortune 500 companies in matters involving the regulation of air, water, wetlands, waste management, mining and oil gas before state and federal agencies. The team has an established reputation in the market for its expertise in the fields of brownfield redevelopment, environmental justice and natural resources damages. Clients praise
Brian Montag
 for '
his breadth and depth of not only knowledge but of contacts in New Jersey
'. He often represents clients from the manufacturing, construction, telecoms and chemicals sectors before environmental agencies regionally and nationally. He co-chairs the practice with
Craig Wilson
in Harrisburg, who serves as global practice coordinator of the environmental, land and natural resources group. Clients turn to Wilson for assistance with environmental permits for energy and industrial projects. Fellow co-leader
Ankur Tohan
 is based in the Seattle office and specialises in compliance counseling and natural resource development.
The team at
K&L Gates
serves an equally impressive roster of clients on both the sponsor and investor sides, and is well placed to assist notable names across the board with complex business and regulatory issues relevant to the structuring, documentation, and operation of hedge funds in leading fund formation jurisdictions around the world. In the Washington office,
Mark Amorosi
and
Ndenisarya Bregasi
are the core contacts, while over in Boston,
Michael Caccese
is the key name to note. The firm also recently strengthened its asset management capabilities in New York, with the arrival of Jacqueline Duval from
Herrick, Feinstein LLP
in August 2021.
The nationwide asset management team at K&L Gates regularly assists some of the best-known fund sponsors and investment management firms in the industry with the sophisticated and complex fund formation mandates. The group has particular strength in the emerging manager space, advising new and growing investment managers alike on issues relating to investment vehicles, seed investors and acquisition of GP stakes in more established managers. Two of the joint practice heads – Mark Amorosi and Ndenisarya Bregasi – are based in Washington, while the third – Michael Caccese – oversees matters from Boston. Other recommended attorneys include Scott Bernhart, a real estate fund formation specialist located in Fort Worth, and New York-based Yasho Lahiri, whose broad workload encompasses seed capital, employment and partnership arrangements with key members of investment and operational teams, joint ventures and distribution arrangements, and exits through sales to strategic and financial buyers.
K&L Gates
is well-versed in an array of compensation and benefits matters, such as qualified and non-qualified retirement plans, deferred compensation arrangements, including Section 409A compliance issues, defined benefit plans, health and welfare benefit plans, and ESOPs. In the firm's San Francisco office,
Rikki Sapolich-Krol
advises public, private and non-profit entities on structuring and administering benefit plans and compensation arrangements, while one client praises Seattle-based
Karrie Johnson Diaz
 for '
her deep knowledge on the most complicated retirement plan issues
'. Also in Seattle, associate
Jennifer Addis
handles ERISA and tax compliance matters.
K&L Gates
advises on a wide variety of outsourcing matters, acting in sectors including travel, pharmaceuticals and energy. In addition to advising on transactions including master service agreements, the practice also provides assistance to companies on outsourcing issues arising from corporate transactions, such as transition service agreements. In Dallas,
John Howell

is recognized for his deep experience in the structuring of outsourcing agreements, while
Susan Altman
in Pittsburgh has broad expertise across commercial transactions, including IT and business process outsourcing agreements.
In January 2021,
K&L Gates
hired a four-partner construction law team from
Dickinson Wright PLLC
, who helped establish the firm's new office in Nashville, Tennessee. One of the hires,
Slade Sevier
, now co-heads the practice and has an engineering background that adds '
a unique perspective to his work
' on top of 18 years of litigation and contract negotiation experience.
Rob Dodson
is a seasoned counsel on all aspects of construction law and specializes in healthcare industry projects and their regulatory tangles, while other key names are construction disputes expert
Emma Wolfe
 and
Ryan Lee
, who has a focus on contract drafting and negotiation in the manufacturing, healthcare, higher education, and hospitality industries. The practice as a whole supports clients through the life cycle of a project and a has particularly notable recent experience in clean energy production facilities. The team closely co-ordinates with its Melbourne and London offices. Previous practice head
Timothy Pierce
left the firm in March 2021.
Co-leader of the
K&L Gates
' global real estate practice,
Matthew Norton
in Charleston is an authority on the sale, acquisition, financing, and development of hotels, resorts, and golf courses. In Seattle,
Shannon Skinner
is primarily known for her real estate financing and redevelopment expertise. She also routinely represents corporate real estate owners in the acquisition and disposition of their real estate holdings, portfolio transactions, build-to-suit leases, and data center developments.
K&L Gates >
Firm Profile
The firm: K&L Gates is a global law firm with lawyers located across five continents — and so much more. The firm comprises a fully integrated network of lawyers and legal professionals who believe that clients need more than technical legal skills; they need insightful and practical advice on the diverse issues that affect their businesses, delivered with unparalleled client service. K&L Gates' combination of practice strength, global platform, and unwavering commitment to client service is its true differentiator in the legal services marketplace. The firm takes a client-first approach to delivering legal solutions, thinking beyond the firm's internal structure and constantly examining the broader industry, regulatory, and economic issues. Lawyers identify potential issues in advance based on deep industry knowledge and alert clients to what they may face in the future. K&L Gates represents a broad array of clients in every major industry, including technology, manufacturing, energy, transportation, telecommunications, financial services, and life sciences. Beyond unsurpassed service and universal experience, K&L Gates has one of the largest contingents of lawyers and offices across the United States of any law firm, with 25 offices nationwide. The firm's extensive network includes approximately 300 lawyers in Europe's largest economies and is one of the largest fully integrated U.S. law firms in the Asia Pacific region, with approximately 400 legal professionals.
Main areas of practice
Corporate and transactional: K&L Gates' corporate and transactional practice is global, integrated, and one of the most substantial in the legal industry, delivering full-service corporate counsel to facilitate the structuring, financing, and successful completion of domestic, international, and cross-border transactions — including mergers and acquisitions, divestitures, joint ventures, recapitalizations, and public and private debt and equity offerings — across multiple industries. It is the firm of choice for clients in the mid-market on both sides of transactions, representing an array of Global 500, Fortune 100, and FTSE 100 corporations, privately held and venture-backed companies, partnerships, private equity firms, and other investment funds, management groups, and entrepreneurs.
Energy, infrastructure, and resources: K&L Gates leverages experience from a wide variety of legal disciplines to serve clients in the global energy, renewables, infrastructure, and resources sectors, including climate change and carbon finance. The firm advises on the financing, development, permitting, and construction needed to build large infrastructure; the operational issues of power generation and resource extraction activities; joint ventures; capital markets transactions and mergers and acquisitions of infrastructure and resource companies; and litigation and arbitration related to business activities of clients in this industry.
Finance: Encompassing the core practice groups of banking and asset finance, debt capital markets, and restructuring and insolvency — and with lawyers located in key financial centers around the world — K&L Gates' finance practice is well positioned to assist lenders and borrowers in achieving their financing objectives, mitigating transaction risks, and complying with regulations. Areas of practice include structured finance; securitizations; derivatives; structured products; real estate finance; marketplace lending; municipal finance; and mezzanine, leveraged, and acquisition finance.
Financial services: The firm represents a broad cross-section of clients, including both financial service providers, such as broker-dealers, investment advisers, banks and trust companies, and insurance companies, as well as investment vehicles and other institutional investors, such as open- and closed-end registered investment companies (and their independent directors), ETFs, hedge funds (onshore and offshore), retirement plans (ERISA and governmental plans), and collective investment funds sponsored by banks and trust companies. The firm also has a diverse national and international bankruptcy/insolvency practice that serves a broad range of clients on both the debtor and creditor side.
Intellectual property: K&L Gates advises prominent global companies, helping to develop and protect their intellectual property assets worldwide and handling complex, high-stakes litigation in 50 states and the District of Columbia. More than 200 lawyers and 100 USPTO-registered professionals devote their practices to protecting and commercializing intellectual property assets in the form of patents, trademarks, copyrights, and trade secrets. Patent lawyers, many with PhDs, handle cases involving biotechnology innovations, hospital equipment, medical devices, computer networking equipment, and sports equipment, among others.
Labor, employment and workplace safety: Lawyers in the labor, employment and workplace safety (LEWS) practice advise domestic and international clients on a wide array of employment matters, including personnel management and statutory compliance, employment litigation defense, business transactions, immigration issues, and wage and hour disputes, among others. K&L Gates' full-service Global Employer Solutions® offering draws on the experience of its LEWS team, as well as its employee benefits, executive compensation, taxation, immigration, and investigations teams, to help global clients navigate the full spectrum of workplace risk.
Litigation and dispute resolution: The dispute resolution practice includes international arbitrations, civil and criminal trials, class actions, multidistrict and multinational litigations, and appellate work. It has litigated and arbitrated major cases in almost every industry and market sector. The highly regarded litigators in this practice have resolved disputes in the most nuanced and complex areas, including commercial contracts, construction law, product liability, employment, toxic tort, antitrust and trade regulation, and securities enforcement. The firm partners with clients to resolve conflicts through arbitration, mediation, or other alternative dispute resolution methods and handles arbitrations under all the major institutional rules.
Policy and regulatory: K&L Gates' policy and regulatory lawyers counsel companies on matters involving antitrust/competition, education, environmental law, financial services, food and drug matters, government enforcement, government contracts, health care, international trade, telecommunications, and public policy, as well as corporate compliance, internal investigations, and white-collar crime. The firm's regulatory lawyers, many with governmental backgrounds or experience in regulated industries, advise through the regulatory processes at all jurisdictional levels. K&L Gates consistently ranks among the nation's most influential law firms in lobbying and government policy work.
Real estate: Having one of the largest, most diversified real estate practices of any global law firm, K&L Gates has extensive experience in handling large and complex real estate transactions spanning multiple jurisdictions and nationalities in the United States, Europe, the Middle East, and key markets in the Asia Pacific region. The lawyers in this practice advise clients on real estate needs related to land use, planning and zoning, development and construction, acquisitions, dispositions, financing and leasing, tax advice, joint venture structuring, and real estate-related litigation.
Global managing partner: James R. Segerdahl
Chairman of the management committee, practice area leader – financial services: Michael S. Caccese
US offices: Austin, Dallas, Fort Worth, and Houston, Texas; Boston, Massachusetts; Charlotte, Raleigh, and Research Triangle Park, North Carolina; Charleston, South Carolina; Chicago, Illinois; Harrisburg and Pittsburgh, Pennsylvania; Kansas City, Los Angeles, Orange County, Palo Alto, and San Francisco, California; Miami, Florida; Nashville, Tennessee; Newark, New Jersey; New York, New York; Portland, Oregon; Seattle, Washington; Washington, D.C.; and Wilmington, Delaware.
International offices: The firm maintains 11 offices in the Asia Pacific region, located in Beijing, Brisbane, Hong Kong, Melbourne, Perth, Seoul, Shanghai, Singapore, Sydney, Taipei, and Tokyo; nine offices in Europe, located in Berlin, Brussels, Dublin, Frankfurt, London, Luxembourg, Milan, Munich, and Paris; two offices in the Middle East, located in Doha and Dubai; and one office in South America, located in São Paulo.
K&L Gates >
Firm Profile
Interviews
Mark Goshko, Partner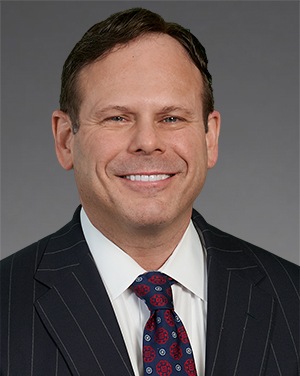 What has been your greatest achievement, in a professional and personal capability?
Although I'm not primarily a transactional lawyer, my greatest sense of professional accomplishment has often come from the transactional based components of my practice because of the enhanced support clients often need to navigate what can be very complex events on compressed timelines. A few experiences that come to mind are serving as fund counsel on many closed-end fund IPOs, including the largest ever closed-end fund IPO, and the IPO of ten municipal closed-end bond funds at the same time.
What do you do differently from your peers in the industry?
My goal has always been to serve as an integral member of my client's legal team. I therefore always strive to provide practical advice that best assists clients in meeting their business objectives. Similarly, I try to break down complicated legal issues and analysis into a format most useful for my client whether that be into simple understandable possible terms that can be conveyed orally, or something more substantial in written form. I try to resist digressing into side issues that may be very intellectually interesting to lawyers but are of minimal importance to a client's objectives and needs.
What advice would you give to your younger self?
There is always room for improvement, so affirmatively seek honest feedback on your work. Although this often doesn't happen as a matter of course, it is critical to learning both how to best serve particular clients and to identify broader areas for improvement of your skills and approach to practice. Similarly, always follow-up with new contacts, always stay in touch with existing contacts and always ask clients what you can do to help and/or suggest specific things where you believe there is a need.
Can you give me a practical example of how helped a client add value to the business?
On the upside, I have added value by assisting many clients in creating innovative investment products offered in a 1940 Act registered fund format. These products often involved complicated regulatory concerns that had not previously been addressed. In this regard, I helped clients develop and bring to market some of the earlier versions of: mutual funds providing long/short and currency and commodity exposures; private tax exempt exchange funds investing in mutual funds; registered funds of hedge funds; closed-end option income funds; and continuously offered closed-end funds investing in private equity or private debt either directly or through underlying funds.
On the downside, I have routinely added value by helping clients resolve major problems that had the potential to adversely affect their business in a material fashion. One example of this was assisting clients in appropriately balancing common and preferred shareholder interests in refinancing auction rate preferred shares of closed-end funds when the auction markets froze up at the outset of the Great Financial Crisis.
Within your sector, what do you think will be the biggest challenge for clients over the next 12 months?
The SEC has recently adopted several major new rules and has proposed several more that fundamentally change the ways in which registered investment companies and advisers are regulated in many key areas. These are the most sweeping regulatory changes our industry has faced in decades. Moreover, the SEC inspection staff and enforcement staff are both taking an increasingly aggressive approach. Accordingly, the biggest challenge for clients in the coming year will be implementing compliance with these new rules and attempting to shape ongoing rulemaking in a manner more favorable to the industry all while remaining vigilant and prepared to manage a heightened degree of regulatory scrutiny.