McGuireWoods LLP > Pittsburgh, United States > Firm Profile
McGuireWoods LLP
Offices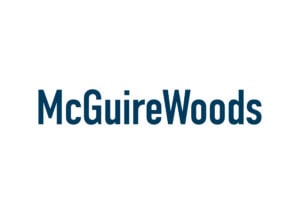 McGuireWoods LLP
TOWER TWO-SIXTY, 260 FORBES AVENUE
SUITE 1800
PITTSBURGH, PA 15222-3142
PENNSYLVANIA
United States
McGuireWoods LLP > The Legal 500
Rankings
The team at
McGuireWoods LLP
is noted for its '
strong Federal Energy Regulatory Commission (FERC) enforcement skills
', and stands out for its work for major utilities and energy companies in landmark cases in the energy sector. A recent highlight saw the team advising on the creation of the first regional energy market construct in the south-east. The team is also well equipped to handle tariff disputes, rate cases and issues with regional transmission organizations (RTOs).
Todd Mullins
and
Noel Symons
co-chair the group; Mullins has extensive experience representing energy traders in Commodity Futures Trading Commission (CFTC) and FERC trading investigations, while Symons has a broad practice and is noted for his RTO expertise.
Julia English
focuses on project development and finance and has experience assisting clients with Department of Energy (DOE) loan guarantee applications. All named individuals are based in Washington DC.
McGuireWoods LLP
has a strong track record in energy enforcement and representing clients in major FERC cases before the federal court. The group is particularly active in the transmission segment, handling the allocation of costs for transmission facilities and designing a new form of transmission financing. Managing partner
Todd Mullins
has extensive experience in enforcement and compliance issues involving the FERC, CFTC and other regulators, while
Noel Symons
primarily represents electricity and gas utilities, advising on audits and investigations.
Julia English
is another key figure whose practice focuses on regulatory and transactional matters; she also has experience before the US Department of Energy. All named lawyers are based in Washington DC.
McGuireWoods LLP
represents a broad range of transportation industry players, including passenger rail companies, Class II railroads, short line railroads, and equipment financing companies. The team is able to draw upon expertise in energy, natural resources development, land use, real estate, litigation and M&A. It notably stands out in the market for the firm's government relations subsidiary, McGuireWoods Consulting, which enhances its overall practice through public policy insight. Former managing partner of the firm's Jacksonville office,
Eric Bilik
, is a complex business and financial litigation specialist, while 
Christopher Thanner
is a commercial real estate law expert. All-round litigator
Bryan Brantley
leads the firm's transportation industry group from the Pittsburg office, and
Davis Walsh
in Richmond regularly represents public and private automotive sector companies. At associate level,
Natalie Zagari
focuses on product and consumer litigation, primarily serving as national coordinating counsel for a major transportation company. All attorneys listed are based in Jacksonville unless mentioned otherwise. Former partner
Matthew Monsour
departed the firm in January 2022, while former counsel Patrick Dover exited in 2021.
McGuireWoods LLP
demonstrates a tenacity for multi-billion-dollar transactions though is predominantly active in the middle-market space, acting on deals valued between $50 – $500m. Based in Richmond, Michael Woodward disperses distinct expertise in the field of energy transactions including wind, battery storage, solar, fuel cell and landfill gas assets, serving as practice co-head alongside
Thomas Zahn
, a Pittsburgh lawyer. The workload encompasses a wealth of deal types including M&A, stock and asset purchases and joint venture, in addition to general corporate matters, and spans a broad geographical footprint, recently reaching 40 different US states and numerous international jurisdictions. Other sectors of particular expertise include industrials, consumer discretionary, IT, materials, real estate, financial services and healthcare.
McGuireWoods LLP
handles a considerable volume of automotive-related work under the overarching products, environmental and mass tort litigation group, which is led out of Richmond by
Diane Flannery
. The firm has gained most of its recognition in the space by dint of its long-running representation of Ford Motor Company in relation to wrongful death and severe injury cases throughout the country. Key to this work is Richmond-based
Samuel Tarry
, who continues to act for Ford in asbestos-related litigation.
McGuireWoods LLP
 represents public and private colleges, universities, K-12 schools and academic medical centers across the full range of education law matters. Managed by
Harrison Marshall
in North Carolina, the team has been strengthened with the April 2021 arrival of litigator
Farnaz Thompson
from the U.S Department of Education in Washington DC. The practice has extensive experience handling government investigations before federal agencies, representing education institutions in employment related litigation and Title IX compliance work. Also in North Carolina,
Mary Nash Rusher
 is the name for tax-exempt financing transactions for K-12 schools. In Virginia, 
Michele McKinnon
has great experience advising public schools on tax and governance matters, while litigator
Micah Schwartz
defends colleges and universities in Title IX lawsuits.
Combining expertise in energy trading and energy transactions with a background in utilities,
McGuireWoods LLP
can handle a variety of conventional power matter. The firm has experience representing infrastructure and PE funds involved in energy sector M&A - and in a recent highlight assisted in the creation of the Southeast Energy Exchange Market, an innovative project to create a centralized, automated, intra-hour energy exchange. Richmond-based
Joanne Katsantonis
focuses on M&A, energy transactions and financing, and is practice co-head along with
Brian Kelly
in Baltimore; he advises energy industry and financial clients on a range of transactional issues.
McGuireWoods LLP
 acts for elite organizations and high-profile individuals at the intersection of law and politics, covering criminal investigations and high-stakes enforcement matters. The team is headed by
Todd Steggerda
, who is a name to note for government investigations, and regulatory and litigation matters; he has considerable experience in DOJ investigations.
George Terwilliger
is a well-regarded white-collar defense litigator with ancillary expertise in internal investigations and compliance matters. Charlotte-based
Jason Cowley
acts for financial institutions and is recommended for anti-money laundering, and criminal and civil asset forfeiture. The team was bolstered in 2021 with the arrival in October of
John Ayanian
from
Morgan, Lewis & Bockius LLP
and the arrival of
Laura Colombell Marshall
in November from
Hunton Andrews Kurth LLP
. Named attorneys are based in Washington DC unless otherwise stated.
With particularly strong coverage in the Southeast, McGuireWoods LLP leverages well-established and longstanding relationships with many well-known manufacturers of consumer products, in litigation emanating in Virginia and beyond. The team, which is headed out of the firm's Richmond headquarters by Diane Flannery, has expertise in MDL procedures, class actions and single or multiple plaintiff personal injury claims, as well as in the context of advice on pre-litigation matters, such as warning labels. Trent Taylor , also in Richmond, is another key member of the group with a focus on food labeling and safety issues.
Led from Richmond by Diane Flannery and aided by practitioners spread throughout its nationwide offices, McGuireWoods LLP has a strong core overarching product liability practice, which frequently handles work for pharma companies and medical devices manufacturers. The scope of the work is broad and includes providing counselling from a risk management perspective, as well as representing clients during the litigation process, through to trial, if necessary. Richmond-based Samuel Tarry  is an accomplished trial lawyer, whose many successes before state and federal courts have included work for clients in the healthcare sector. Mark Anderson in Raleigh heads up the firm's national trial team and his versatile practice includes work within the healthcare product liability space.
Undertaking work from new clients, as well as continuing to handle a significant pipeline of matters for longstanding ones – including DuPont, which the firm continues to defend in lead paint litigation –
McGuireWoods LLP
has significant market visibility in class action and MDL proceedings across a range of products liability and toxic tort matters.
Joy Fuhr
 in Richmond has a strong track record at trial and appellate level, and has had many victories over the years, securing the dismissal of public nuisance actions relating to lead paint.
Diane Flannery
, who has broad experience in class action and MDL matters, chairs the products, environmental and mass tort litigation department from the Richmond office.
McGuireWoods LLP
has one of the busiest lender-side practices in the US, primarily due to its longstanding relationships with key banking clients Wells Fargo and Bank of America. The firm is particularly noteworthy for its standing in the Charlotte market;
Erick Burk
and debt finance lead
Kevin McGinnis
are both based in the region and regularly advise on syndicated deals across numerous industry sectors. Outside of Charlotte, the group has a presence in Los Angeles through
Hamid Namazie
and Atlanta thanks to
Chris Molen
. In addition to its lender work, the department is developing a capable borrower practice that handles acquisition financing.
As clean energy takes centre stage in the domestic and global market,
McGuireWoods LLP
has been increasingly working with utilities and infrastructure funds to execute business transactions focused on renewable energy. Major solar and wind developers feature on the team's varied client roster, which often seeks assistance with project financing and development. The firm is a top destination for developers and utilities engaged in renewable energy deals in the Southeast, and new market participants in relation to transactions and project development.
Brennen Keene
in Richmond is particularly adept at providing real estate transactional and land-use guidance on a range of renewable energy projects. He co-heads the practice with
Durham McCormick
in Austin, who focuses on tax structuring for renewable energy deals.
Michael Woodard
, who is based in Richmond, leads on M&A and financing transactions in the energy space, which are also areas of expertise for
Timothy Callahan
 in Chicago.
Anthony Carna
leads
McGuireWoods LLP
's practice from the firm's Pittsburgh office, advising publicly-traded and privately-held energy companies on M&As, joint ventures, project development, regulatory matters and mineral conveyancing among other matters in the energy industry. The team is best-known for representing energy clients that explore, develop, produce, store, market, transport and process energy resources, with particular expertise in M&A (both traditional and strategic assets), infrastructure projects and general commercial work.
Strong on major transactions and litigations, McGuireWoods LLP national team acts on behalf of top-flight hospitals and health systems. Private equity is a key area of expertise for the firm, with Chicago-based team head Holly Buckley advising Revelstoke Capital Partners on a number of major transactions this year. Telemedicine has been another growing focus area for the group. The Charlotte-based team, which features Kate Hardey, Bart Walker and Kayla McCann Marty, offers similar expertise on M&A, having represented Novant Health in its multi-billion dollar purchase of New Hanover Regional Medical Centre. Walker also offers expertise on matters involving dental organizations. Chicago-based Scott Becker offers expertise in matters involving ambulatory surgical centers.
Demonstrating 'high levels of business acumen', McGuireWoods LLP's aviation practice represents leasing companies, financial institutions, investment firms, Fortune 500 companies and high-net-worth individuals on corporate aircraft financings. In Charlotte, practice leader Patricia Hosmer is a specialist in transactions involving aviation and other equipment; and David Whelpley Jr.'s experience covers aircraft-related work. Deepak Reddy in New York acts on commercial aircraft financings; and Peter Szurley  is the name to note in San Francisco. acting for financial institutions, hedge funds and finance companies, with both noted as 'very knowledgeable and a pleasure to work with'.
McGuireWoods LLP
advises on the resolution of regulatory challenges for the operation of transportation assets, as well as the securing of government permits for maritime infrastructure projects. It also offers expertise in Jones Act compliance, along with recently enacted federal government trade regulations that impact on shipping practices. Norfolk-based maritime sector chair
John D. Padgett
consistently acts for tug boat and shipping companies, in addition to handling litigation involving cargo damage, charter disputes and transportation issues. In Pittsburgh, transportation industry team chair
Bryan Brantley
is an all-round litigator who has transportation sector experience at national level.
McGuireWoods LLP
is noted for its ability to act on a range of labor and employment issues for its clients in the health, energy and technology sectors. The practice represents these clients in wage and hour disputes, discrimination matters, and transitional arrangements for senior executives. The practice is led by Los Angeles-based
Sabrina Beldner
, with experience in discrimination and wage and hour litigation. Also featured in the team are IP-specialist
Rodney Satterwhite
and
Dana Rust
in Virginia; the latter has over 30 years of experience in litigation and labor negotiations. Also in Virginia, associate
John Thomas
 focuses on trade secrets and restrictive covenant disputes.
McGuireWoods LLP
's non-profit and tax-exempt practice advises higher education institutions across Virginia, medical research organizations and public charities, and is led by
Michele McKinnon
 in Richmond. The group leverages its trust and estates practice to handle administration matters, charitable giving and taxation issues. 
Jean Gordon Carter
in Raleigh focuses on estate planning for organizations in the North Carolina region, whilst corporate governance and tax issues are dealt with by 
Bradley Ridlehoover
, who is '
outstanding
' according to clients–  he also represents clients in tax-related disputes. The team strengthened its corporate tax offering with the lateral hire of Charlotte-based
Sabrina Conyers
 who joined from 
Nelson Mullins Riley & Scarborough LLP
in September 2021. The team also assists with wealth transfer. 
Gerald Thomas
is the head of the national tax group in Atlanta, advising on transactional work.
McGuireWoods LLP
 works across the full range of cartel matters, representing clients in criminal and civil defense proceedings and government investigations, alongside co-ordinating internal compliance and communication policies. The team has a particularly strong record in securing favorable decisions under the DOJ Antitrust Division's Leniency Program. Clients include public and private companies in a variety of industries, as well as individual executives.
Amy Manning
leads the team, representing domestic and international companies in DOJ investigations and criminal proceedings, as well as advising on compliance programs.
Angelo Russo
is active on behalf of clients in government enforcement and private cartel litigation cases, while
Sarah Zielinski
specializes in antitrust and consumer protection litigation, with a notable capability in pricing issues. All lawyers mentioned are in Chicago.
For
McGuireWoods LLP
, antitrust litigation constitutes one of its key practice areas, in which the firm represents trade associations, individuals, and corporations in matters including multi-district class actions and indirect purchaser litigation. Allegations of bid rigging, no-poach agreements, market allocation and monopolization form part of the department's portfolio, led by Chicago-based '
standout lawyer'
Amy Manning
. In Richmond,
Howard Feller
and
Brent Justus
are key contacts, while
Angelo Russo
and
Sarah Zielinski
are recommended for their antitrust expertise in the firm's Chicago hub.
McGuireWoods LLP
 is active in the renewable energy market, representing utilities companies and infrastructure funds in build transfer agreement and tax equity investments relating to wind farms and solar projects. The group is also advising on a number of first-of-its kind developments, including projects relating to offshore wind and biogas.
Brian Kelly
leads the energy industry group from Baltimore and represents developers and purchaser in M&A transactions relating to renewable energy facilities. The renewables team is jointly led by
Breenen Keene
 and
Durham McCormick
  from Richmond and Houston respectively.
Evelyn Kim
arrived in the San Francisco office from
DLA Piper LLP (US)
 in May 2021.
McGuireWoods LLP
handles high-profile litigation for a range of energy clients. A noteworthy area of expertise is catastrophe litigation, including gas pipeline explosions, where
Brian Jackson
has significant experience. Based in Pittsburgh,
Anthony Carna
 chairs the firm's oil and gas practice where bet-the-company energy litigation is a growing area of focus. Jackson is based in Charlottesville.
McGuireWoods LLP
 covers a broad range of environmental litigation and regulatory matters, with significant experience in Clean Air Act contentious matters, emerging contaminants and redevelopment of contaminated property. The team is routinely retained to represent a high-profile and nationwide corporate client roster in claims involving toxic and mass torts, citizen suits, civil and criminal enforcement actions and environmental resource damages claims. The environmental practice is chaired by
David Franchina
in Charlotte, while Richmond-based
Vishwa Link
heads up the regulatory and compliance department, and
Diane Flannery
 leads on environmental and toxic tort litigation mandates. Also in Richmond,
Darin Waylett
 stands out for his involvement in the practice; he advises on the full spectrum of environmental matters.
With particular strength in Clean Air Act-related matters,
McGuireWoods LLP
is noted for its strong state, regional and national experience. It is a go-to firm for clients facing challenges stemming from emerging issues as EPA's proposals to reduce greenhouse gas emissions from power plants and extend its jurisdiction under the proposed "waters of the U.S." rulemaking, and state efforts to regulate residuals management. The regulatory and compliance group not only acts for clients in Clean Air Act regulatory and litigation mandates, it is also equipped to provide support in relation to the redevelopment of contaminated properties, civil and criminal enforcement proceedings. The practice is under the joint leadership of
David Franchina
in Charlotte, and Richmond-based
Vishwa Link
and
Diane Flannery
. The team has been expanding its presence in Washington DC, where
Aaron Flynn
and
Makram Jaber
are often sought after by utilities and oil and gas companies in relation to Clean Air Act regulatory issues.
McGuireWoods LLP
's multidisciplinary trade secrets team is regularly engaged by a strong mix of well-known corporate clients from the worlds of technology, telecoms, healthcare, energy, and financial services. In the Richmond office, practice chair
David Finkelson
is highly rated for his capabilities in the telecoms and wireless technology space, while
Rodney Satterwhite
litigates numerous claims in the state, federal and administrative courts, focusing on executive level disputes regarding misappropriation and IP theft. Also in Richmond,
Brian Riopelle
is a seasoned lead trial lawyer who represents some of the largest industrial manufacturers in the market. Houston-based
Yasser Madriz
and
Meghaan Madriz
are recommended for their capabilities in technology and employment-related matters, respectively.
McGuireWoods LLP
 is well-versed in an array of employee benefits and executive compensation matters, and counts banks, insurance companies, multinational automotive corporations, healthcare entities and educational institutions among its key roster of clients. In the firm's Washington DC office,
William Tysse
co-chairs the practice alongside Charlotte-based
Taylor French
, whose experience extends to equity compensation plans, non-qualified deferred compensation arrangements, and all aspects of tax-qualified retirement plans, as well as compliance issues relating to health and welfare benefit plans. Also in Charlotte, associate
Allison Tanner
advises on ERISA compliance matters.
McGuireWoods LLP
 acts for clients across the financial services, energy, industrial and technology sectors and counts mid-market M&A deals, as well as spin-offs and ESOP transactions in its workload. Co-chair
William Tysse
, who operates from the firm's Washington DC office, has demonstrable experience in advising on non-qualified deferred compensation arrangements, while co-chair and Charlotte-based partner
Taylor French
 handles equity and incentive compensation plans, including issues under the 409A code. In Virginia,
Robert Cipolla
 advises public, private and tax-exempt entities on defined benefit, multi-employer and health plans.
Based in Tysons,
Andrew Konia
manages the data privacy and security offering at
McGuireWoods LLP
, and is an expert in supporting clients during investigations, data breaches and tech sector M&A, with a particular emphasis on the telecoms sector.
Janet Peyton
in Richmond, Pittsburgh's
Anne Peterson
 and
Rodger Heaton
in Chicago are further key names in the team.
Emily Voorheis
left for an in-house role in early 2021.
McGuireWoods LLP
has an experienced team of fintech lawyers spread throughout its US office network. The firm assists banks and fintech companies on the full range of corporate, finance, regulatory, litigation, and data privacy and security issues. In addition to corporate finance matters, the team regularly assists fintech companies on shared service and partnership agreements, including related IP licensing issues. Lead partners include Charlotte-based fintech head
Rakesh Gopalan
, a technology and securities lawyer with good expertise in outsourcing deals and IPOs. The firm is also strong on the contentious side, with Charlotte's
Susan Rodriguez
, who co-leads the firm's financial institutions team, a key contact for related litigation, regulatory and enforcement matters, and Chicago partner
Sarah Zielinski
, who is highly experienced in civil claims and compliance issues. Richmond-based partner
James Anderson
is a key partner on the corporate finance front.
McGuireWoods LLP
advises clients on outsourcing transactions including the outsourcing of in-house IT, financial and accounting, and HR services. The team's client base spans sectors including consumer goods, healthcare and industrial manufacturing.
Rakesh Gopalan
leads the team; he also co-chairs the firm's fintech practice and is noted for his work advising financial services companies.
McGuireWoods LLP
represents a broad mix of technology companies and end-users on transactional and strategic matters. This includes dedicated support to companies, private equity funds and banks in M&As, joint ventures, financings and IPOs where the IP assets are a key driver. Coupled with this is a good track record for strategic advice on outsourcing agreements and software-as-a-service business models, as well as the implementation of premisis and cloud-based software. Other areas of expertise include artificial intelligence, open source software and blockchain. Charlotte-based practice head
Rakesh Gopalan
is an experienced technology and securities lawyer who also co-chairs the firm's fintech practice. Corporate partner
James Anderson
in Richmond brings plenty of sector knowledge.
McGuireWoods LLP
is active in commercial, white-collar, products, securities and environmental disputes, with a especially busy caseload in the to financial services and energy sector.
Jonathan Blank
 in Charlottesville specialises in business and securities litigation while
Ava Lias-Booker
in Baltimore is a key contact for banks.
David Powell
in San Francisco is active in class action litigation and unfair competition claims.
Robert Muckenfuss
 in Charlotte leads the firm-wide complex commercial litigation practice.
In 2021, McGuireWoods LLP had a strong series of successes for clients in industries including financial services, bio pharma, and software cloud communications. In the financial services sector, the firm draws on its combined expertise in broker-dealer, restructuring, finance and white-collar practices in New York. Todd Steggerda in Washington DC leads the government investigations and white-collar litigation practice, while Cheryl Haas in Atlanta is chair of financial services litigation. Robert Muckenfuss in Charlotte leads on complex commercial litigation and Jonathan Blank in Charlottesville is chair of the business and securities litigation group. Key partner Louis Greenstein in DC acted for Cherry Bekaert LLP in a putative class action in Georgia.
Maintaining its strength in the middle-market, McGuireWoods LLP has a prolific private equity offering that enjoys productive relationships with a wide range of funds. The firm specializes in healthcare private equity work, advising on a significant share of deals for both healthcare-focused funds and their portfolio companies. Other areas of strength include technology, energy, and industrials, alongside a growing focus on the 'fundless' or independent sponsor space, in which the firm has set up a bespoke platform. Chicago-based Geoffrey Cockrell co-heads the team, working regularly with a broad base of long-term sponsor clients, alongside Pittsburgh's Thomas Zahn , who advises funds, sponsors, and other investors on deals in a variety of industries and jurisdictions, focusing on cross-border buyouts and investments. In Dallas, David McLean has expertise across debt and equity investments, particularly for junior capital funds, while Jon Finger leads the way on the firm's independent sponsor advice, while maintaining his active dealmaking practice.
McGuireWoods LLP
is noted for its strong representation of lenders in the origination and sale of multifamily mortgage loans to government-backed enterprise lenders; a key specialization for Los Angeles-based
Alice Youngbar
. In the New York office, practice head
Dennis Mensi
has extensive experience in affordable housing deals, and is also a key member of the COVID-19 task force, providing financial counsel for lenders on all related real estate challenges.
Thomas Lansen
is another key figure in the same office, highlighted for his work for commercial and investment banks in connection with their origination of commercial real estate loans intended for securitization or other sale on the secondary market.
Ava Lias-Booker
-
McGuireWoods LLP
The practice at McGuireWoods LLP covers a broad range of issues, from property and business losses resulting from extreme weather events or catastrophes to long-tail tort liability losses and work for financial institutions. The practice has expanded with new Atlanta-based hires Anthony P. Tatum, Shelby S. Guilbert and Joseph M. Englert from King & Spalding LLP in February 2021. Tatum, who has a client list of global companies, now co-heads the practice together with experienced litigator Stephen G. Foresta in New York and Scott C. Oostdyk in Richmond. Guilbert has been active in seeking coverage for Covid19-related losses.
McGuireWoods LLP >
Firm Profile
McGuireWoods, one of the world's leading law firms, has earned the loyalty of its many longstanding clients with deep and broad legal experience; a passion for understanding their businesses and markets; innovative delivery of practical, business-minded solutions; and unmatched service. McGuireWoods' continuing success comes down to one simple fact: The firm listens to its clients.
Clients consistently place McGuireWoods among a small group of elite firms in surveys such as BTI Consulting's Client Service A-Team, an annual ranking derived from unprompted feedback by general counsel and top decision-makers at Fortune 1,000 companies. 2022 marked the 16th time McGuireWoods has been singled out for excellence on BTI's Client Service 30 list. One aspect of McGuireWoods' value proposition is its ability to address client issues from multiple angles by partnering with affiliate McGuireWoods Consulting, ranked by The National Law Journal as one of the top 20 Washington, D.C., government relations firms. By working closely with its consultants, McGuireWoods can augment its legal work with powerful experience and connections in strategic communications and government relations.
Also setting the firm apart is its longstanding commitment to innovation in the delivery of legal services. Financial Times has consistently honored McGuireWoods as one of North America's most innovative law firms in its prestigious North America Innovative Lawyers report. The firm invests in technology and staff to enhance its productivity and efficiency, including building an outstanding in-house e-discovery infrastructure. McGuireWoods was quick to embrace legal project management and has developed proprietary tools for budgeting and matter management, even helping clients establish their own in-house systems. And the firm is a pioneer in the creative use of alternatives to the billable hour to help clients control legal costs without sacrificing quality. BTI recognized McGuireWoods as one of only a handful of firms named by legal decision-makers at top companies as the absolute best at developing and implementing AFAs for their corporate clients.
The firm partners with clients to give back to communities and advance their mutual desire to increase diversity and inclusion in the profession. McGuireWoods was a finalist for Outstanding Firm for D&I, Outstanding Firm for Pro Bono and Outstanding Firm for Veterans Advancement in the 2022 Chambers Diversity & Inclusion Awards: North America. The firm's diversity and inclusion efforts have been recognized by Law360, the Minority Corporate Counsel Association and the National Asian Pacific American Bar Association, among others. As part of the firm's commitment to community service, its lawyers provide thousands of hours of pro bono work each year, helping children, battered spouses, the elderly, veterans and nonprofit groups.
Main Contacts
| Department | Name | Email | Telephone |
| --- | --- | --- | --- |
| Antitrust and trade regulation | Amy B. Manning | | |
| Complex commercial litigation | Robert A. Muckenfuss | | |
| Corporate and Private Equity | Thomas E. Zahn | | |
| Data privacy and security | C. Andrew Konia | | |
| Debt finance | Kevin A. McGinnis | | |
| Energy | Brian J. Kelly | | |
| Financial services litigation | Cheryl L. Haas | | |
| Government investigations and white-collar litigation | Todd R. Steggerda | | |
| Healthcare | Holly Buckley | | |
| M&A and Energy Transactional | Michael B. Woodard | | |
| Private equity | Geoffrey C. Cockrell | | |
| Securities & capital markets | Greg R. Kilpatrick | | |
Other
Chairman : Jonathan P. Harmon Managing Partner : J. Tracy Walker IV Offices : Atlanta Offices : Austin Offices : Baltimore Offices : Brussels Offices : Charlottesville Offices : Houston Offices : Jacksonville Offices : London Offices : Los Angeles – Century City Offices : Los Angeles – Downtown Offices : New York Offices : Norfolk Offices : Pittsburgh Offices : Raleigh Offices : Richmond Offices : San Francisco Offices : Shanghai Offices : Tysons Number of Attorneys Firmwide : 1,100