Firm Profile > Ritch, Mueller y Nicolau, S.C. > Mexico City, Mexico
Ritch, Mueller y Nicolau, S.C.
Offices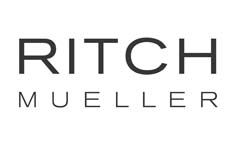 Ritch, Mueller y Nicolau, S.C.
AV. PEDREGAL NO 24 10TH FLOOR
MOLINA DEL REY
11000 MEXICO DF
Mexico
Ritch, Mueller y Nicolau, S.C. > The Legal 500
Rankings
Banking and finance work has arguably been the backbone of Ritch, Mueller y Nicolau, S.C.'s activity for over 40 years and the firm has tremendous expertise in such matters, with which it has established itself as the firm of choice for an impressive roster of financial institutions, assisting them with the financing of real estate, energy and M&A transactions, among others. The sizeable practice, which has recently also been active on the debtors' side, has taken the departure of senior partner Thomas Heather in its stride, promoting two new partners to the area; Gabriel Robles, who focuses on financing with a specialization in capital markets; and Alejandra Echevarría, who offers extensive expertise in energy. They both play a key role in the department co-led by experienced practitioners Jean Paul Farah and Pablo Perezalonso. The latter holds noteworthy expertise in financial derivatives' transactions and banking regulation, while Farah typically attends mandates involving secured and unsecured credit facilities. Partners Gabriel del Valle, who specializes in structured loans, private and public offerings of debt, equity and structured securities; and market veteran Luis Nicolau are the other notable members of the practice.
Practice head(s):
Jean Paul Farah Chajín; Pablo Perezalonso Eguía
Key clients
Japan International Cooperation Agency
BBVA
Credit Suisse
HSBC
Actinver
Santander
Ritch, Mueller y Nicolau, S.C. is a well-established firm with, according to a client, a 'dominant team in the capital markets arena'. Headed by Gabriel del Valle Mendiola and Luis Nicolau, who shows prowess handling debt and equity securities mandates, the sizable department primarily advises issuers and underwriters on equity and debt offerings in the national and international markets. Structured products, including financial instruments such as CKDs, CERPIs and FIBRAS-E, are also key focus areas for the department. Carlos Obregón Rojo, who excels in a wide range of mandates, including sovereign bond issuances and note offerings; Pablo Perezalonso; and the recently promoted Gabriel Robles, who has experience advising issuers as well as underwriters in the structuring of equity and quasi-equity public offerings and their issuances, are also distinguished members of the practice.
Practice head(s):
Luis Nicolau; Gabriel del Valle Mendiola
Testimonials
'Dominant team in the capital markets arena'
'They provide timely responses and have a great willingness to answer questions'
'Very good attitude and relationship, they are one of the best practices in the industry'
'Gabriel del Valle, Gabriel Robles and Luis Nicolau are very approachable, they always try to find solutions'
Key clients
BofA Securities
Goldman Sachs
J.P. Morgan Securities
Mexico Infrastructure Partners
Morgan Stanley & Co.
Banco Santander México
Citi Group Global
HSBC México
Vector Casa de Bolsa
Industrias Peñoles
Fibra E-Orión
Fresnillo plc
BNP Paribas Securities
MUFG Securities
Scotia Capital (USA)
Credit Suisse Securities
SMBC Nikko Securities
Tierra Mojada
Evercore Group
The very well-reputed transactional practice at
Ritch, Mueller y Nicolau, S.C.
is a favoured option when it comes to complex corporate matters, the team having built a truly impressive track record and maintaining its involvement in major corporate deals and joint venture transactions in Mexico. The sizeable department -which is further strengthened by its partner´s expertise in other areas, notably banking and finance and capital markets- is co-led by well-known market players
Carlos Obregón Rojo
and
Luis Nicolau
, who also has a strong niche advising real estate investment funds. This was evidenced, recently, by the team's recent advice to real estate company Acosta Verde regarding a high-profile investment by Promecap in the company. Other key, noteworthy practitioners include head of real estate
Rodrigo Conesa
;
Jean Paul Farah Chajín
, who brings his expertise in capital markets, projects and banking; and
Eduardo Triulzi
.
Since publication
, Conesa has moved to an of counsel position at the firm - effective Janaury 2022.
Practice head(s):
Carlos Obregón Rojo; Luis Nicolau
Key clients
Acosta Verde, Equity International
BBVA Bancomer
Discovery Americas
CFS Brands
Ternium
Macquaire
Linzor Capital
Deutsche Bank
Acon
Procesamiento Especializado de Alimentos
Mexico Infrastructure Partners
Ainda, Energía & Infrastructura
Grupo Copri
'Accustomed to handling large transactions without being affected by the pressure associated with them
', the 21-strong practice at
Ritch, Mueller y Nicolau, S.C.
, also garners recognition for being '
able to find the solution when paths are not obvious'. 
Practice-head
Rodrigo Conesa
is a seasoned market player with a sturdy track record in real estate financings, acquisitions and developments – on behalf of both lenders and developers; while fellow partner
Javier Domínguez Torrado
has a focus on real estate operations and financing (involving debt and equity placements in Mexico and abroad, secured and unsecured financing, and mergers and acquisitions).
Ricardo Calderón
, in turn, advises on real estate as part of a broader practice (taking in banking and finance, M&A and compliance), and has been particularly active working with a consortium in relation to the establishment of joint ventures for the development of residential projects. Key support is provided by senior associates
Héctor Cárdenas
(M&A, real estate and capital markets), and
Santiago Carrillo
, who is actively involved in financings, acquisitions and developments across real estate asset classes and has a particular focus on industrial and hotel assets. Recent work highlights include advising Walton Street Capital on the $127m acquisition of an industrial portfolio of 15 real estate properties from Terrafina Fibra.
Since publication
, both Cárdenas and Carrillo have been raised to the partnership, while Conesa has moved to an of counsel position at that firm –all moves being effective as of January 2022.
Testimonials
'A leading team with extensive real estate transactional experience, accustomed to handling large transactions without being affected by the pressure associated with them.'
'They are able to find the solution when paths are not obvious, always looking out for their client's interests and legal security.'
'Javier Dominguez Torrado has experience that few lawyers share nationwide. He can structure a transaction in an innovative way and does not waste time in pointless battles.'
'We have been relying on Rodrigo Conesa and his team for 12 years; they have a high level of preparation, experience and work discipline.'
'They are very pragmatic. They do not sell legal services, but advice that translates into economic benefit for us.'
'Rodrigo Conesa and Santiago Carrillo, besides having outstanding technical and legal talent, have the characteristic of thinking like businessmen, always thinking in the most practical way.'
Key clients
Acosta Verde
Equity International
Walton Street Capital
Fibra Prologis
USAA
Artha Capital
Vertex Real Estate Investors
Armar Capital
Ritch, Mueller y Nicolau, S.C.
's bankruptcy and restructuring department has a solid track record advising on large national and cross-border restructurings and insolvencies that have arisen in the market. Experienced partner duo
Jean Paul Farah Chajín
and
Pablo Perezalonso
head the department and bring their considerable expertise from the corporate and finance fields. Key support comes from senior associate
Adriana Padilla
, an experienced litigation and restructuring lawyer, and a very active part of the team. In January 2021, the practice had to cope with the significant departure of former department head
Thomas Header
.
Since publication
, Padilla has been raised to the partnership - effective January 2022.
Practice head(s):
Jean Paul Farah; Pablo Perezalonso
Testimonials
'The innovation they bring to legal strategies, I have not seen in other firms'
'I would highlight the implementation of novel strategies that are out of the ordinary in these types of proceedings'
Key clients
Geo Hogares Ideales
Gerald Metals
International Finance Corporation (IFC)
Banco Mercantil del Norte
Partner
Octavio Olivo Villa
, who is considered a
'great lawyer in competition
', and who knows how to '
deal and conciliate with the authority', 
heads the practice at
Ritch, Mueller y Nicolau, S.C.
, which handles a mix of merger-clearance work and administrative cases before COFECE, as well as undertaking antitrust audits and representing major clients in antitrust investigations. Olivo, who regularly provides counsel to clients on antitrust issues related to pricing, distribution and licensing agreements, as well as on competition compliance programs, is closely supported by a senior associate
Marta Loubet
. Together they comprise a very '
conciliatory team',
which garners praise for always seeking '
solutions and agreements between the parties'.
Olivo can also call on senior counsel
James E Ritch
who leads on a considerable percentage of merger mandates. Former senior associate
José Miguel Ortiz Otero
moved to
Sánchez Devanny
in June 2021.
Testimonials
'We feel very comfortable working with Octavio Olivo and Marta Loubert, as they are a very conciliatory team and always look for solutions and agreements between the parties. They have been successful in all matters with us.'
'The diversity of the practice in terms of gender and nationalities also stands out.'
'The greatest asset of this practice is undoubtedly the people who are part of it. Personally, Octavio Olivo is a great lawyer in competition and knows how to deal and conciliate with the authority.'
'Marta Laubert is always in contact and available and is very clear in her explanations and expectations.'
Praised for its 'serious, reliable and experienced team', market stalwart Ritch, Mueller y Nicolau, S.C., is a top choice for sponsors, lenders and developers when they require assistance regarding any aspect of the energy sector, infrastructure projects, financings and acquisitions. Comprised by a deep bench of experienced partners and younger associates, the 26-strong team includes standout practitioners Federico Santacruz González, who is highly specialised in the development of energy infrastructure; the 'assertive and reliable' Jorge Oria, who has a solid electricity practice and is 'knowledgeable about the regulation in the sector'. The pair co-lead the department, which also draws on the expertise of partners Gabriel del Valle Mendiola (banking and finance, capital markets, energy and infrastructure); Octavio Olivo Villa (banking and finance, competition, M&A; projects, energy and infrastructure); Asaf Jimenez Adorno  (banking and finance, M&A; projects, energy and infrastructure); and seasoned practitioner Thomas Mueller-Gastell, who has a focus on the power sector.
Practice head(s):
Federico Santacruz González; Jorge Oria y Anaya
Testimonials
'They are a serious, reliable and experienced team. Jorge Oria, with whom we have been working for some time now, is an assertive and reliable lawyer, with experience with respect to business related to the electricity practice, and knowledgeable about the regulation in the sector.'
Key clients
Grupo México
Pemcorp
Gonac
Fisterra
Energy Intelligence Consulting
Hector Garza, an 'expert in environmental matters' who has vast expertise in social impact and indigenous consultation matters, heads the six-strong multi-disciplinary environmental and social impact department at Ritch, Mueller y Nicolau, S.C. Garnering praise for its 'out of the box solutions', the team, which includes noted senior associates Estuardo Anaya and Christian Rosales, remains busy advising on the environmental aspects of refinancings and corporate transactions, along with environmental and regulatory due diligence, impact assessment matters, and the development of energy projects. Recent work highlights saw the practice advising Itzel on the strategy to build a storage oil and gas unit, and regarding its zoning implications.
Testimonials
'The team is very complete; with both technical and financial knowledge. The practice stands out in project development and for its out of the box solutions'
'Hector Garza is an expert in environmental matters, with a full understanding of the common issues that hold back projects. His understanding of different areas of law makes him an excellent collaborator for complex and highly integrated projects'
'Excellent management of legal matters, according to the needs. Constant communication, appropriate use of technological means and timely follow-up' 
Key clients
BHP Billiton
Itzoil – Invex Infraesctructura
Neon
Schlumberger
Bureau Veritas
Sabadell Bank
Ainda, Energía e Infraestructura
Grupo México
BBVA Bancomer
Energía Aljaval
Ritch, Mueller y Nicolau, S.C.
houses a powerful, 26-strong projects practice which represents clients on all aspects of the development, financing and acquisition of infrastructure projects and associated dispute resolution. Combining more than 40 years' experience managing project development between them, seasoned experts
Federico Santacruz González
and
Jorge Oria y Anaya
, co-head the department, which is a regular advisor for a mix of lender, project sponsor and fund/investor clients, and boasts some particularly excellent capabilities in hydrocarbons and power-related projects. Partners
Gabriel del Valle
, who focuses on cross-border financial transactions (particularly project finance, structured finance and capital markets); and
Asaf Jimenez Adorno
, who specialises in the electricity sector, M&A and finance, are other names to note. Recent highlights saw the team represent Mexico Infrastructure Partners–EXI on the acquisition (via its CKD and CERPI funds), of five highway infrastructure projects and two prison infrastructure projects from ICA.
Practice head(s):
Federico Santacruz González; Jorge Oria y Anaya
Key clients
ING
Mizuho
Bancomext
Mexico Infrastructure Partners
Grupo Mexico
Pemcorp
Energy Intelligence Consulting
Gonac
Fisterra
CWRE BTI MX Bridge Lender
In just over four years on the market, the tax practice at
Ritch, Mueller y Nicolau, S.C.
has grown into a strong multifaceted practice. With a team of around twenty professionals, including a good mix of lawyers and accountants, the practice is notable for its powerful capabilities in transactional tax advice and for its sharp focus on litigation, while also handling day-to-day matters and tax planning. Its client portfolio is mainly composed of major names in the energy sector, but this is increasingly diversifying into sectors including real estate, infrastructure, capital markets and banking. The practice is co-led by
Oscar López Velarde
, who is highly experienced in handling the full range of contentious procedures, including administrative appeals, mediation procedures, annulment trials and
amparo
 lawsuits; and
Santiago Llano Zapatero
, who has a focus on transfer pricing and tax planning. They are closely supported by senior associates
Juan José Paullada
, a skilled litigator and key figure in the controversy segment; and
Eduardo García
, a January-2020 arrival (from
Chevez Ruiz Zamarripa
) who is more focused on the tax consulting side of the practice.
Since publication
, Paullada has been raised to the partnership – effective January 2022.
Practice head(s):
Oscar Lopez Velarde; Santiago Llano
Testimonials
'The firm is has a good collaboration between different groups (corporate, legal, tax) which is helping us achieve transactions that span across several fields efficiently and effectively. Oscar Lopez Velarde and Eduardo Garcia Ruiz took the time to learn the tax structure of our company, which is quite unique.'
'Impeccable, timely and unbeatable work, especially that of Oscar López Velarde.'
'They are the best law firm in Mexico, not only for the quality of practice but also for their personal treatment and reasonable costs.'
'Good technical knowledge and quick response, which is why they are always one of the first choices. Also, great knowledge of the sector, not only of its tax treatment but of the business itself. In-depth knowledge of the energy sector and business.'
'It is a solid team, very responsive and has a very efficient partner-associate work dynamic. Santiago Llano Zapatero and Diego Guerrero Segura were pro-active.'
'The team are experts on energy issues in Mexico, in particular they have full knowledge of migration contracts.'
Key clients
Fresnillo
Equinor
Pattern Energy
Deutsche Bank Mexico
Banco Santander
KaszeK Ventures
Following the January 2021 departure of former practice-head, and renowned arbitrator,
Thomas Heather
,
Ritch, Mueller y Nicolau, S.C.
has undergone a process of reorganising its practice. The department is now led by partner
Jorge Oria y Anaya
, whose arbitral focus is primarily on energy and infrastructure project matters. He is closely supported by senior associate
Adriana Padilla
who -while not solely dedicated to arbitration- has over ten years' experience, particularly in CAM and ICC cases. Intermediate associate
Ana Gabriela Martínez Kruyff
is also noted.
Since publication
, Padilla has been raised to the partnership (effective January 2022) and Martínez Kruyff has left the firm to undertake her LLM.
Ritch, Mueller y Nicolau, S.C. >
Firm Profile
Ritch Mueller is a top tier, transactional and multidisciplinary firm committed to offering high value-added legal advice to national and international clients with respect to their operations in Mexico.
Since 1975, the firm has  been actively involved in shaping how Mexican law is practiced within each of its main practice areas, including M&A, corporate finance (including capital markets and banking), financial regulation, real estate and energy and infrastructure. Its tax, environmental, social, corporate and regulatory practice groups complement its traditional practice areas while at the same time tending to its clients' ongoing needs.
The firm has played a significant role in the structuring, development and financing of private businesses and public sector projects in Mexico.  Its work encompasses transactions within a broad array of sectors of the Mexican economy, including the financial, industrial, infrastructure, retail and services sectors.
With a staff of more than 100 professionals deployed amongst its different practices areas, the firm seeks to add value to its clients by means of an efficient and in-depth service and high levels of expertise and experience.  They are Mexican law and tax trained professionals and most of the firm's partners and senior associates have graduate degrees from the most reputable universities in the United States and Europe, as well as work experience in prestigious international firms.
Areas of practice
Arbitration and dispute resolution: The firm has developed a solid reputation in the field of institutional and ad-hoc mediation and arbitration. It has extensive experience in disputes related to infrastructure and energy project finance, as well as in other sectors such as real estate, financial, commercial, M&A, retail and corporate matters. The firm's lawyers are active members of the most prestigious national and international institutions and associations related to arbitration.
Aviation: The firm has significant experience and proven expertise in all aspects of aviation law, representing clients in the development of Mexican airport infrastructure and in the pursuit of corporate strategies in this sector delivering advice for the financing of aircraft objects and space assets. The firm represents airport developers and operators, aircraft and helicopter manufacturers, engine companies, airlines, satellite launch companies and satellite operators, as well as aircraft lessors, export credit agencies and financial institutions. The firm advises clients in virtually all restructuring, insolvency and default situations involving Mexican airlines.
Banking and finance: The firm represents Mexican, international and multilateral banks, as well as other financial intermediaries in secured and un-secured, non-recourse (asset-backed), bilateral and syndicated lending transactions of different levels of complexity involving Mexican obligors or assets. Its steady presence in the market has allowed it to participate in all phases of the credit cycle, including origination in bull markets and restructuring in the context of regional or global crises. The firm has advised the majority of foreign financial institutions that have established subsidiaries in Mexico in their authorisation processes. It also advises international and domestic banks, as well as industry organisations such as ISDA and the Mexican Banking Association in their derivatives work in Mexico.
Capital markets: The firm constantly represents issuers, international and local broker dealers, investment banks in private and public offerings of debt and equity securities by Mexican issuers in the international markets. Its domestic expertise covers equity, debt and structured securities offerings, including asset-backed securities, CKDs, CERPIs, FIBRAS-E (MLPs), real estate FIBRAS (REITs) and bank capitalisation notes. The firm also specialises in the establishment and operation of investment funds, as well as in the regstration of non-Mexican issuers in the Mexican market and has advised non-Mexican issuers in respect of the offering of non-Mexican securities in Mexico.
Compliance, anti-corruption and investigations: The firm advises Mexican and multinational clients with respect to sensitive and relevant issues, participating in the development of their compliance programs to assist in mitigating risks effectively, as well as in critical crisis response issues, including investigations and the representation of their clients before enforcement agencies and courts.
Competition and antitrust: The firm has extensive experience representing both Mexican and foreign clients in antitrust enforcement matters in Mexico, as well as handling merger notifications and antitrust proceedings of varying levels of complexity. It actively advises in the area of merger control and in cases of monopolistic practices and unlawful concentrations. The firm has extensive experience in all types of concentrations, advising both buyers, sellers and targets in a wide range of structures and transactions in all types of markets and sectors. It also specialises in conducting competition and antitrust audits and in the design and implementation of competition compliance programs.
Energy and infrastructure projects: The firm represents national and international lenders, investors, developers and contractors in connection with the financing, development and implementation of energy and infrastructure projects, including, among others, power (renewables and conventional), oil and gas (upstream, midstream and downstream), roads, water treatment, airports and ports. Its representation includes all stages of the projects, including project financing, bidding processes, project development, equity investment and divestiture, due diligence, regulatory matters, permitting, land and rights of way, offtake agreements, engineering, procurement, construction, operation, maintenance and other related agreements.
Environmental and social impact: The firm focuses on environmental, regulatory and sociocultural aspects of energy, industrial, infrastructure and real estate projects, representing national and international clients in administrative filings with federal, state, and municipal authorities, environmental impact, environmental due diligence, rulemaking, sociocultural impact assessment, prior consultation, wastes, national waters, emissions to the atmosphere, interpretation of environmental zoning and urban development zoning plans, federal maritime zone, climate change, management of filings to obtain authorisations, permits, and registrations for energy projects, pollution of water, soil, and air.
Mergers and acquisitions: The firm advises buyers and sellers including Mexican and international private equity funds and strategic corporate players, in mergers and acquisitions involving publicly traded and private companies in Mexico, as well as in the purchase and sale of cash-flow generating assets located in the country. The firm has structured and implemented transactions with varying degrees of complexity, including public takeover bids, corporate reorganisations and leveraged buyouts, with respect to companies engaged in a wide range of activities (financial services, insurance, telecommunications, pharmaceutical, retail, transportation and others), as well as different types of assets located throughout Mexico, such as hotels, power plants and other infrastructure assets.
Real estate: The firm represents Mexican and foreign developers, lenders and private equity investors in connection with real estate projects involving all asset classes. It's actively involved in the formation of private and public real estate funds in Mexico. The firm has vast experience representing real estate investment trusts in their equity and debt investments in Mexico as well as in various tax and regulatory issues that arise in connection with such investments.
Restructurings and insolvency: The firm has been a leader in major corporate restructurings, having participated in some of the largest and most complex national and cross-border restructurings and insolvencies that have arisen in Mexico. It has succesfully advised in restructuring proceedings both before the Mexican courts and out-of-court corporate refinancings processes in the areas of aviation, satellite communications, real estate development, energy, construction and concession of infrastructure projects, among others.
 Tax: The firm has a multidisciplinary tax practice that provides targeted advice in transactions within all other practice areas. It's active in projects seeking tax efficient solutions within the confines of regulatory compliance and in line with recent Mexican court precedents. The firm also participates in tax diligence in the context of mergers and acquisitions, transfer pricing analysis, and the review of taw implications of financial models, as well as in audit procedures and tax litigation.
Staff Figures
Partners : 20 Counsel : 1 Other fee earners : 85
Languages
Spanish English German French
Press Releases
19th January 2022
We are pleased to announce the following lawyers as new
partners of our firm:
Legal Developments
30th June 2021
The publication of several authorizations in the Federal Official Gazette in recent months allowing various companies to be organized and operate as Electronic Payment Fund Institutions ("IFPEs") or as Crowdfunding Institutions ("IFCs") has accelerated the Fintech environment in Mexico.
13th August 2021
Represented Mexico Infrastructure Partners (EXI), in the structuring of a new Fibra-E named Fibra EXI, as well as Fibra EXI in the issuance of MXN$22,159 million CBFEs, placed in the Mexican Stock Exchange through an initial public offer and distribution to investors of EXI Funds.