Firm Profile > Mijares, Angoitia, Cortés y Fuentes S.C. > Mexico City, Mexico
Mijares, Angoitia, Cortés y Fuentes S.C.
Offices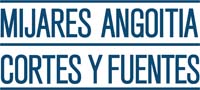 Mijares, Angoitia, Cortés y Fuentes S.C.
JAVIER BARROS SIERRA 540, 4TH FLOOR
PARK PLAZA 1, SANTA FE
01210 MEXICO DF
Mexico
Mijares, Angoitia, Cortés y Fuentes S.C. > The Legal 500
Rankings
Mijares, Angoitia, Cortés y Fuentes S.C.
has a top-notch practice, with a high level of expertise in bank finance and regulatory matters; personal loans, syndicated loans and project finance transactions; complex financial and liabilities restructurings; structured finance; and corporate lending and real estate finance. It also has growing fintech expertise. The well-balanced 15-strong team includes noted members such as well-known market player
Ricardo Maldonado
, who has broad experience in securities regulatory matters;
Manuel Echave
, who is very prominent in complex financing mandates;
Pilar Mata
, who regularly advises both sponsors and lenders on all aspects of project, structured and corporate finance across the energy, infrastructure and other sectors; and
Ignacio Armida
, who focuses on cross-border and international transactions.
Patricio Trad
,
Martín Sánchez
and 
Francisco Ibañez
 are other distinguished members of the practice group.
Patrick Meshoulam
was promoted to partner in April 2020.
Practice head(s):
Key clients
Grupo Axo
Grupo Televisa
Banco Sabadell
CitiBanamex
Credit Suisse
Macquarie Capital
HSBC Securities (USA)
Banco Santander (México)
Red de Carreteras de Occidente
MetLife (Metropolitan Life Insurance)
Gondi
Casas Javer
Advance Real Estate
Konfio
Be Grand
Grupo Hermes
Grupo Viz
Deutsche Bank
China Development Bank
Mijares, Angoitia, Cortés y Fuentes S.C.
'
is at the highest level of experience and is "best category" for stock market practice in Mexico
' according to clients. The 20-strong practice handles the full range of capital markets transactions, and associated administrative, regulatory and compliance matters for issuers, underwriters, structuring agents, investors and rating agencies. It has a strong presence in the regulated sectors – including telecoms, energy, aviation, and banking and finance, along with infrastructure, real estate and retail. The team is led by '
key individuals when it comes to consulting in Mexico
':
Ricardo Maldonado
and
Martín Sánchez
co-lead in conjunction with
Patricio Trad
and
Manuel Echave
. Headline mandates saw Sánchez lead counsel to the underwriters on Fibra Uno's $1bn, dual-tranche senior notes offering in accordance with Rule 144A/Reg S. Young partner
Ignacio Armida
(raised to the partnership back in 2018) and
Patrick Meshoulam
(who made partner in April 2020) provide key support on all aspects of capital markets work along with associates
Francisco Glennie
and
Carlos Jiménez
. Other matters saw Armida co-lead advice (with Echave) to Red de Carreteras de Occidente on two senior notes issuances (one a reopening issuance), with an aggregate value of MXN$10bn.
Testimonials
'Of course, Mijares is at the highest level of experience and "best category" for stock market practice in Mexico.'
'Ricardo Maldonado and Martin Sánchez Bretón are the key individuals when it comes to consulting in Mexico. They have extensive experience and great command of the market – not to mention the confidence of many years on the part of clients.'
Key clients
Grupo Famsa
BofA Securities
Grupo Axo
Actis
Controladora Vuela Compañía de Aviación (Volaris)
Fibra Monterrey
Credit Suisse
Banco Compartamos
Red de Carreteras de Occidente
Operadora de Servicios Mega
Be Grand
Grupo Televisa
Citigroup
HSBC Securities
Banco Santander and Santander Investment Securities
Grupo Simec
Infraestructura Energetica Nova (IEnova)
Grupo Becle (Cuervo)
Corporativo Javer
Aleatica
Mexican member of the regional Affinitas alliance, Mijares, Angoitia, Cortés y Fuentes S.C.'s 'unique' team regularly secures rave reviews for its 'great disposition, knowledge and professionalism', and its cutting-edge corporate work. The department; which represents an impressive mix of domestic and international clients, including some of the most active private equity funds in Mexico, boasts an array of talent, including name partners Pablo Mijares (M&A, private equity and bidding processes) and Francisco Fuentes (M&A, competition and telecoms). Other key individuals include Ricardo Maldonado (M&A, capital markets, financing and corporate compliance); Patricio Trad (M&A, corporate and structured finance); Eugenio Macouzet (M&A, joint ventures and strategic partnerships); Ignacio Armida (general corporate advisory, M&A and financings); Lorenza Langarica (M&A, structured finance and real estate); Manuel Echave (corporate and structured finance); Francisco Ibañez (banking and finance, capital markets, M&A and general corporate advisory), and Martín Sánchez Bretón (capital markets, M&A, corporate finance). 2019-mandates saw the well-rounded team advise portfolio company Current Lighting on its acquisition of Commercial Materials and Components Eléctricos del Norte, both Mexican subsidiaries of GE, for $300m, among numerous other matters. Patrick Meshoulam, who was raised to the partnership in April 2020; and key associate Francisco Glennie are also both noted.
Testimonials
'Great disposition, knowledge and professionalism of all the lawyers involved in the processes; they also always show great responsiveness. The main capacity that differentiates them is the ability they have to handle adverse situations and negotiate for the benefit of all parties.'
'They have a great team of attorneys with enough experiecne and continual training of their subordiantes to make them unique. Rcardo Maldonado is very much better than his comptitors, not jut for his experience and professionalism but also for his human qualities.'
'Impressive dedication to clients issues. Legal advice way better than its peers. Again, full dedication to the transaction. Impressive response in terms of quality and speed. Time dedicated to client so both can understand issues at play. What makes this firm unique is the high professionalism of the lawyers, their experience in private matters and the speed and service they provide. The professional preparation and attitude of lawyers is what sets them apart from other firms. I highlight: Ricardo Maldonado, Fernando Guerrero and José Miguel Colón.'
Key clients
CMR
Auronix
Grupo Televisa
Alpek
Advance Real Estate
Qima
Riverstone Holdings
Macquarie Infrastructure and Real Assets
Alta Growth Capital
Grupo Landsteiner Scientific
IEnova
Operadora Audax
American Industrial Partners
Laboratorios Pisa
Aleatica (formerly OHL Mexico)
The 'very professional' 16-strong team at Mijares, Angoitia, Cortés y Fuentes S.C., is lauded for its 'fast reaction and excellent results'. The multidisciplinary group of lawyers and accountants have 'solid technical knowledge' and handle primarily the regulatory, M&A, and environmental aspects of real estate. Notably, the practice houses two specialist sub-groups, one focused on tax and the structuring of real estate deals, the other handling the contracting of rights of way, rights of use and similar structures necessary for infrastructure projects such as roads, gas ducts, energy plants and wind farms. Stand-out partner Lorenza Langarica, who regularly counsels on local and cross-border procurement and joint ventures, co-leads the practice with 'problem solver' Eugenio Macouzet, who focuses on the legal and regulatory aspects of real estate investments in the commercial, residential, hospitality and industrial segments. Other key practitioners include partner Manuel Echave, often sought out by developers and promoters to manage financings for the purchase or construction of real estate projects; founding partner Pablo Mijares; Ignacio Armida, who has represented clients in the development and financing of real estate projects across Mexico; and very active senior associate Carlos Jiménez.
Practice head(s):
Testimonials
'Very professional team of people. With several specialists in different subjects. Fast reaction and excellent results'
'Their disposition and their treatment, as well as the speed of reaction'
'Solid technical knowledge coupled with engaged, proactive and ethical work culture. Pablo Mijares, founder, elder statesman. Eugenio Macouzet, highly technical, no-nonsense, personable, always available and a problem solver'
Key clients
Be Grand
Goldman Sachs Real Estate
Grupo Xtra
Parks Hospitality
Advance Real Estate
Hermes Desarrollos Turisticos
Banco Sabadell
Metropolitan Life Insurance Company
Fibra Monterrey
Grupo Presidente
Full-service firm Mijares, Angoitia, Cortés y Fuentes S.C. brings to bear its expertise in regulatory matters, M&A, project finance, litigation and environmental and tax law, to provide a broad service across the width of energy matters. Frequently involved in major oil-and-gas and renewables matters, from infrastructure developments, joint ventures and M&A, through to long-term auctions in the power sector. It recently assisted Riverstone Holdings regarding a partnership to develop and operate multiple gas power plants generating at least 1000MW. On the oil-and-gas side, the team represented Talos Energy on the establishment of a farmout agreement with Hokchi and Sierra Oil. Key figures include high profile project counsel Horacio De Uriarte, who is particularly known in the renewables segment; Pilar Mata, energy and infrastructure projects - particularly the financing, negotiation, construction, operation and sale of alternative energy); and deeply experienced transactional, corporate and finance partner, Patricio Trad. Electricity and environmental law-focused semi-senior Aisha Calderón is noted.
Practice head(s):
Testimonials
'The involvement of the partners is spectacular, as well as their knowledge and experience.'
'Horacio de Uriarte Flores – his level of dedication, knowledge and tact. Pilar Mata – her dedication, knowledge and aggressiveness.'
Key clients
Talos Energy
Actis
Atlas Renewables Energy Mexico
Macquiere Infrastructure and Real Assets (MIRA)
Riverstone Holdings
Infraestructura Energética Nova (IEnova)
Fotowatio Renewable Ventures (FRV)
Alpek
Banco Sabadell
Artha Capital
BP Energy
Zuma Energía
AES
Eurus
Neoen
Blackrock
An experienced trio comprising Horacio De Uriarte (a leading project counsel for renewables matters), Pilar Mata (bidding processes; project, structured and corporate finance across the energy, infrastructure and other sectors), and well-known corporate finance heavyweight Patricio Trad, leads the 'excellent', 13-strong projects and infrastructure team at Mijares, Angoitia, Cortés y Fuentes S.C. The practice advises financial institutions, public sector bodies, developers and sponsors on a wide array of projects, financings (including non-recourse finance) and PPPs across the oil, gas, power, transportation, water and waste segment. Recent mandates include advising Concesionaria AT-AT (Aleatica), with several dsputes related to the EPC contract for the development of the Atizapán-Atlacomulco highway; and Red de Carreteras de Occidente on the negotiation and execution of a MXN$2bn senior-term loan agreement. A strong group of transactional and finance associates includes Francisco Glennie; Carlos Jiménez and Anacandy Perusquía, along with Aisha Calderón who is noted for her specialisation in power and envrionmental matters.
Practice head(s):
Testimonials
'They are an excellent law firm, they know the market very well – the transactions and counterparties, and the details of how they have been structured. They always meet deadlines and always have staff available (even if someone has gone on vacation, or is not on a call), there is always someone else from the team to cover it. They have very good knowledge of the sector, the authorities, etc. They have an excellent team, starting with Horacio de Uriarte and Pilar Mata, also Aisha Calderón for regulatory matters and Elian Avila; as associates, I would mention Francisco Romero and Fernando Molina.'
Key clients
Aleatica
BP Energy
Artha Capital
Banco Sabadell
Fotowatio Renewable Ventures
Zuma Energía
Macquarie Infrastructure and Real Assets
Red de Carreteras de Occidente
AES
Eurus
Actis
Neoen
Talos Energy
Aleatica
Fondo Capital Infraestructura CKD
Enjoying a steady flow of work derived from the firm's leading transactional practice, Mijares, Angoitia, Cortés y Fuentes S.C.'s competition and antitrust practice is well versed in complex investigations, merger control and general compliance matters. The team, which advises a variety of international and domestic clients, is co-led by partners Francisco Fuentes Ostos and Pilar Mata Fernández, who are both very experienced in merger control and antitrust work, contentious and advisory. Recent mandates saw the team advise longstanding client Grupo Televisa on an investigation initiated by IFETEL to determine the existence of exclusive anti-competitive agreements related to the advertising-space market in free-to-air and pay-tv. A strong second line includes associates Carlos Orcí (particularly in relation to investigations), and Elian Avila Zataray, who focuses on antitrust litigation.
Practice head(s):
Key clients
Infraestructura Energética Nova (IEnova)
Fintech Advisory
Grupo TelevisaUnion Pacific Railroad
Union Pacific Railroad
Caisse de Dépôt et Placement du Québec (CDPQ)
American Industrial Partners
Advance Real Estate
Grupo Alfa
Macquarie Mexico Infrastructure Management
TransUnion de México
Dun & Bradstreet Mexico
Mid-2018 hire Gabriel Calvillo heads the corporate liability and criminal compliance practice at Mijares, Angoitia, Cortés y Fuentes S.C., which sits within the firm's broader global investigations group, which also includes members of labor and litigation teams. The team handles both prevention programs and defense strategies with regard to industrial and white-collar crime, as well as advice on compliance, anti-corruption and anti-money laundering, among other matters. Currently of counsel, Calvillo is a former head of the specialized prosecutor's unit of the Attorney General's Office, and an ex-Deputy Attorney General of environmental agency PROFEPA, which issued the first protocol of corporate criminal liability. He co-leads the department with labor practice head Claudio Jiménez, who handles the employment and labor liability aspects of the practice. Recent matters include the design and implementation of criminal compliance programs; risk assessment and criminal litigation and defense procedures; an environmental compliance audit on behalf of an energy-sector client; anti-corruption compliance audits; and training related to the national anti-corruption system. Key associate Claudia Aguilar handles criminal defense in federal and state litigation nationwide (primarily in relation to financial and environmental crime, corruption, money laundering and hydrocarbons), as well as the design and implementation of compliance programs, and compliance advice concerning criminal risk.
Drawing upon the firm's expertise in banking, tax, litigation and securities, the practice at Mijares, Angoitia, Cortés y Fuentes S.C. offers advisory and litigation services to creditors, insolvency practitioners, corporate debtors and their directors, in insolvency proceedings, financial restructurings, workouts and related contentious work. Expert litigator Everardo Espino, who has a solid track record in complex and cross-border insolvency proceedings and financial restructurings, leads the department. Support comes from noted practitioner Ramiro Cota.
Practice head(s):
Testimonials
'High level of knowledge and availability. Everardo Espino and Ramiro Cota always offer quick solutions to any problem'
'They have a lot of experience in bankruptcy and restructuring of companies, knowledge of the subject and knowledge of the authorities' criteria. Their excellent work has no point of comparison'
'Everardo Espino, Ramiro Cota and Fernando Cubillo are excellent lawyers'
Promoted to of counsel  in February 2020, Alejandro Díaz leads the practice at full-service firm Mijares, Angoitia, Cortés y Fuentes S.C., which focuses on trade marks, copyright and IP litigation; privacy and data protection, domain-name dispute resolution; advertising regulatory issues; licensing and franchising agreements; and entertainment, IT and sports law. The six-strong team also handles criminal procedures related to counterfeiting and piracy issues and has extensive experience in Constitutional Appeals (Juicios de Amparo).
Practice head(s):
Testimonials
'They have greatly improved their service by following up on queries and constantly updating the status of ongoing issues. Alejandro Díaz has always provided us with good comments and advises us on what actions we should take to protect our intellectual property in different scenarios. Claudia Gutierrez has always shown availability to clarify doubts and provides advice with great clarity and mastery of the subject. Claudia Ramírez always attends our matters on time and provides a wide explanation to our consultations, which provides legal certainty and confidence of being advised by experts'
'Excellent team approach. Very attentive. Excellent quality'
Key clients
IEnova (Infraestructura Energética Nova)
Citibanamex
Grupo Gayosso
IPET Technologies
Smiths-Detection Watford
Didi Chuxing
Uniko
Prada
BBVA
O'Reilly Auto Parts
Didi Chuxing
Thor Urbana
Entertainment One (Eone)
Tax Tier 5
Mijares, Angoitia, Cortés y Fuentes S.C. has undoubtedly bolstered its tax offering with the April-2020 incorporation of renowned tax-litigation heavyweights: Nora Morales and Enrique Ramírez, who joined from Ernst & Young to handle tax controversy matters. Morales, who focuses on transfer pricing, tax treaty benefits and financial entities; and Ramírez, who is well-versed in tax planning and audits, co-lead the team with fellow partner Manuel Tamez, who heads up the consultancy side, and specializes in tax planning, consulting, M&A, securities and financing. The 14-strong department, comprising lawyers and accountants, has a focus on large foreign and Mexican multinationals from the manufacturing, energy and consumer sectors.
Mijares, Angoitia, Cortés y Fuentes S.C. >
Firm Profile
The firm: Mijares, Angoitia, Cortés y Fuentes, S.C. was founded in Mexico City in 1994, integrated by a team of the highest qualified lawyers, focused in providing professional legal services with the highest quality to meet its clients' business needs. Today, Mijares, Angoitia, Cortés y Fuentes, S.C.  is a leading firm in the Mexican market, deeply committed to quality and responsiveness; it has established itself as one of the most prominent Mexican law firms and is recognized as one of the best firms in the country.
The Firm started out as a financial, securities and M&A legal boutique.  Presently, we have 18 practice areas which allows us to offer a full-range of legal services to our clients.
International work:  Most of our lawyers and other professionals have completed graduate studies at foreign universities and have worked at U.S. or U.K. law firms, which has allowed us to have a broader perspective on international legal systems and our clients' needs.  The firm is part of TAXAND, a global network of more than 400 tax partners, over 2000 professionals and present in nearly 40 countries. It is also a founding member of AFFINITAS, an alliance of Iberoamerican law firms that includes Barros & Errazuriz Abogados in Chile, Gomez-Pinzon Abogados in Colombia and Miranda & Amado in Peru.
Main areas of practice: Antitrust, Arbitration, Banking and Finance, Capital Markets, Corporate Criminal Liability and Compliance, Corporate Services, Energy, Environmental, Intellectual Property, Labor and Employment, Litigation and Arbitration, Mergers and Acquisitions, Project Finance, Real Estate,  Sports and Entertainment, Tax Advisory, Controversy and Litigation and Telecommunications.
Staff Figures
Other fee-earners : 100 Total staff : 150
Languages
English Spanish
Other
Partners : 19