Creel, García-Cuéllar, Aiza y Enríquez, S.C. > Mexico City, Mexico > Firm Profile
Creel, García-Cuéllar, Aiza y Enríquez, S.C.
Offices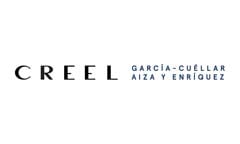 Creel, García-Cuéllar, Aiza y Enríquez, S.C.
TORRE VIRREYES, PEDREGAL 24, 24TH FLOOR
COL. MOLINO DEL REY
MEXICO CITY, 11040
Mexico
Creel, García-Cuéllar, Aiza y Enríquez, S.C. > The Legal 500
Rankings
Creel, García-Cuéllar, Aiza y Enríquez, S.C.
is widely acclaimed as one of the market's undoubted heavyweights, not least in the field of banking and finance. Renowned rainmaker
Carlos Aiza

, who has an impeccable track record of activity in this area, heads the department, which boasts a stellar client roster consisting of a mix of international and domestic lenders, borrowers and financing entities, who seek out the practice for its expertise and ability to navigate a broad array of transactions. Of late, the team has handled complex structured financings, restructurings and DIP financings; cross-border, local single-bank and syndicated loan facilities; acquisition, structured and maritime financings (secured and unsecured), and high-level restructurings, project finance and derivatives operations. The sizeable practice counts a number of other prominent practitioners in its ranks, including
Giovanni Ramírez Garrido
, who has a focus on real estate lending and other asset-based lending transactions and has a particular experience in agro-sector loans; managing partner
Pedro Velasco
, who advises clients on a wide range of secured and unsecured financings, across several industries;
Rodrigo Castelazo
(banking, finance, bankruptcy, capital markets and private equity);
Mercedes Haddad
who handles banking, finance and capital market matters. Up-and-coming figures include younger partner
Emilio Aarún
(asset-backed, mezzanine and structured finance; real estate, corporate and project finance, payroll loans, workouts and finance regulatory); and
Alejandro Isaac
, who was promoted to the partnership in January 2022. Former counsel
Víctor Gallegos
 moved to 
Cervantes Abogados
in July 2021, while -since research concluded- 
Eduardo Flores Herrera
has also left the firm (effective July 2022).
Creel, García-Cuéllar, Aiza y Enríquez, S.C.
's revered practice is a dominant force in the capital markets arena in Mexico. Its sizable and
'highly-qualified team
' is renowned for its prowess advising issuers and underwriters on both debt and equity transactions, and is lauded for its for its pioneering track record handling transactions such as CKD-listings and the initial operations for mortgage REITs, master limited partnership Fibra-Es, and CERPIs. The sturdy practice houses a number of notable, senior practitioners, first and foremost: senior partner
Carlo Aiza
, who remains a renowned specialist in this field;
Rodrigo Castelazo
, who recently led the team which advised Finsa on its first-ever Mexican private fund, which allows Mexican pension funds to invest in a platform that offers access to investments in industrial real estate assets;
Carlos Zamarrón
, who boasts a wealth of experience in capital markets, structured finance, and asset securitisation transactions; and
Mercedes Haddad
, who brings additional expertise in structured finance, asset securitisations and derivative transactions. Since research concluded,
Eduardo Flores Herrera
has left the firm – effective as of July 2022.
Over an outstanding 30-year track record,
Creel, García-Cuéllar, Aiza y Enríquez, S.C.
has successfully built what for some is the
'the best competition law firm in Mexico and one of the best competition law firms in the world
'. The practice, described as '
particularly 'responsive', bright and charming
', handles a broad range of cases before the competition authorities, from pre-merger filings, to investigations, administrative procedures, and constitutional (amparo) proceedings. The group is a regular presence in the investigations conducted by COFECE against monopolistic practices (cartels), abuse of dominance, barriers to entry, essential inputs and illegal concentrations; indeed, recent highlights include advising football Club Monterrey Rayados regarding an investigation that marks the first time COFECE has investigated and penalized an antitrust case in the employment or recruitment sphere, specifically, so-called "no-poaching" agreements.
Mauricio Serralde
, who handles a variety of cases before the competition authorities; and
Carlos Mena
, whose experience includes a stint as chief Investigator and Prosecutor (Autoridad Investigadora) at COFECE, co-head the team.
Luis Gerardo García
, who focuses on merger control matters;
Jorge Kargl
, who was promoted to partner in January 2022; counsel
Sara Gutiérrez
, who handles antitrust investigations and litigation; and senior associate
Edgar Martín Padilla
, are other key names in the practice.
Creel, García-Cuéllar, Aiza y Enríquez, S.C.
draws praise and recognition for its stellar corporate and M&A department, which is an undoubted force to be reckoned with when it comes to handling complex and innovative transactions in Mexico. The '
very professional, dedicated and experienced
' practice, which is recommended for its '
excellent service and outstanding quality of the work
',  is a recurring '
go-to option
' for a number of large multi-national corporations, Mexican conglomerates, private equity funds, real estate investment funds, investment banks, foreign and domestic investors and global development institutions. The group boasts specialist knowledge across a variety of industry sectors and is jointly led by the renowned
Jean Michel Enríquez

, who shows great facility handling private and public M&A; and
Iker Arriola
, whose expertise encompasses mergers and acquisitions, corporate law and antitrust. The deep bench of expert practitioners also includes
Eduardo González
, who some consider to be '
the best M&A lawyer in Mexico
'; real estate specialist
Carlos del Río
;
Jorge Montaño
, who has a focus on private equity, venture capital and capital markets transactions;
Humberto Botti
, who handles domestic and cross-border acquisitions and divestitures; and
Diego Barrera
, who was promoted to partner in January 2022, and garners praise form clients for his '
great
negotiation skills
'. Moreover, in a notable move in August 2022, the firm announced the opening of an office in Madrid, Spain; to be led by Arriola, it will only advise on Mexican law and is expected to be fully functional by January 2023.
With long-standing experience
Creel, García-Cuéllar, Aiza y Enríquez, S.C.
has considerable and longstanding experience in the environmental sector, advising clients on the full spectrum of matters -including regulations, compliance, administrative proceedings, litigation and transactional issues- on a nationwide basis. The team handles issues related to forestry and land use, hazardous waste, water concessions, air quality and emissions, and climate change regulations (among other matters), tending to a wide range of industries such as real estate, oil and gas, energy, health care, and food and beverages. The practice is led by
Carlos de Icaza
, who represents clients on a broad array of regulatory and transactional matters arising under federal, state and municipal environmental laws, regulations and standards. De Icaza is supported by a capable and experienced second line of associates including 
Alejandro Castelló
(who was promoted to counsel in August 2022) who has deep experience in environmental law, particularly in relation to the energy and natural resources and real estate sectors; and senior associates 
Mariana Westendarp
and
Jessica Villaverde
who both have over 15 years' experience dealing with environmental matters. The team is also profoundly involved in the firm's recently relaunched ESG and Sustainable Finance practice.
Corporate powerhouse
Creel, García-Cuéllar, Aiza y Enríquez, S.C.
houses a consolidated and '
highly-specialised
' insurance and reinsurance practice, which earns additional praise for its '
professionalism, friendliness and efficiency
'. Department-head, and regulatory specialist
Leonel Pereznieto
, boasts extensive experience advising global insurance and broker groups in connection with their local establishment and acquisitions, while also remaining active on contentious insurance and reinsurance mandates, with a focus on the negotiation and settlement of reinsurance claims, and/or their resolution through arbitration. The team is enhanced by the expertise of valued counsel
María José Pinillos
, who is lauded for her '
exceptional way of transmitting knowledge
', and who provides additional experience in arbitration-related matters. Drawing on the firm's full-service capabilities, the team has been working closely with the tax department, recently, representing the Mexican insurance subsidiary of a global client in a tax assessment process and litigation.
Undoubtedly one of Mexico's predominant forces in real estate practice, 
Creel, García-Cuéllar, Aiza y Enríquez, S.C.
garners praise for delivering the
'best services in the industry with the peace of mind that all aspects of the operation have been reviewed and impeccably attended to
'. The practice is highly experienced in regulatory aspects of direct and structured investments, strategic property acquisitions in the industrial, retail, commercial, tourism & leisure, residential and urban sectors, as well as in development, management and operation of real estate projects. It advises multinational and domestic developers, promoters, tourism and hospitality companies, and investors – including real estate funds, Mexican CKDs, CERPIs and FIBRAs. The team is co-led by head of the firm's Monterrey office,
Francisco Montalvo
, who represents multinational companies and domestic conglomerates on the acquisition and development of tourism, industrial and residential developments,  and on the acquisition and divestiture of companies and assets; and
Carlos de Icaza
in Mexico City, where he leads the real estate and environmental practice group, and has acted or led on numerous innovative real estate transactions, generally representing industrial groups, real estate investment trusts, development companies or private equity funds. Also in Mexico City,
Carlos del Río
focuses on M&A, private equity and real estate (and also leads the firm's corporate social responsibility and pro bono program); while in Monterrey,
Badir Treviño-Mohamed
's activity centres on advising real estate developers and investors (including international real estate funds, Mexican CKDs and FIBRAs), on the Mexican legal and regulatory aspects of direct or structured investments in, or strategic acquisitions of, real estate across all asset types and market segments. The quartet of partners can call on a powerful second line comprising counsel
Valentina Villa
(who is also director of D&I at the firm), whose focus is on real estate, M&A and banking & finance;
Alejandro Castelló
, who specialises in real estate and environmental law;
Carlos Yamamoto
, who specialises in real estate and transactional matters; and
Alfonso Pulido
who advises private and public funds, and FIBRAS, on the acquisition of industrial and commercial real estate portfolios, as well as counselling clients on the structuring of real estate developments and handling the administrative requirements to obtain licenses, permits and authorisations. The latter three were all promoted to counsel in August 2022. Also noted, senior associates
Brenda Elizondo
and
Hugo J García de la Garza
.
Firmly established among the '
top-tier of Mexican tax advisors
',
Creel, García-Cuéllar, Aiza y Enríquez, S.C.
's talented practice is also praised for its
'very good relationship with the authority
', and for offering '
clear and practical advice on matters
'. The department, which boasts solid expertise regarding M&A, financial services, private equity, projects and debt and equity capital markets, is led by
Alejandro Santoyo
, who regularly acts for large multinationals, banks and global private equity investors and sponsors on acquisitions and investments in Mexico across multiple industries. Recent work highlights include advising Apollo Global Management as lender on a DIP facility to Grupo Aeromexico in connection with its chapter 11 procedures in the US. Santoyo is closely supported by tax advisory specialist
Omar Zúñiga
, who is well-versed in international tax matters and advises foreign companies doing business in Mexico as well as domestic players operating abroad;
Jorge Correa
, whose practice encompasses capital markets and financial products, cross-border structuring, M&A and energy; and
Luis Vázquez
, who handles tax controversy and tax litigation mandates, representing clients before the tax authority on tax inspections and refund applications.
Eduardo Brandt
, who was promoted to partner in January 2022, and associate
Eduardo Espinosa
are other key contacts of the team.
Creel, García-Cuéllar, Aiza y Enríquez, S.C.
's practice continues to gain momentum in the bankruptcy and insolvency domain, with a team that has excellent skills and a strong track record of success advising clients on the non-litigious aspects of corporate recovery, insolvency, restructurings and workouts. The group, which counts revered practitioners in the matter -such as of counsel
Thomas Heather
- in its ranks, is led by senior partner
Carlos Aiza
. The team is well-versed in advising bondholder banks and companies in financial debt restructuring; the restructuring of existing credit facilities and debt instruments; creditor advisory in connection with workouts and liquidation of distressed companies; the acquisition of distressed loan, companies and assets; and acting as mediators (
conciliadores
) and receivers. Finance and capital markets specialists
Pedro Velasco
,
Rodrigo Castelazo
, and
Emilio Aarún
; and senior associate
Christian Dorantes
, are other key names of the practice.
Creel, García-Cuéllar, Aiza y Enríquez, S.C.
 offers a '
well-established and highly experienced investigations and compliance team
', with a focus on anticorruption and white-collar matters from the perspective of investigations, due diligence and compliance program implementation.
Leonel Pereznieto
, '
the attorney you want in your circle when facing a serious compliance issue or handling a delicate internal investigation
', heads the practice following the departure of former co-head
Narciso Campos
, who left the firm to move in-house in November 2021. Pereznieto, who boasts a blend blend of regulatory expertise and proven experience advising risk managers, is sought after by clients in need of assistance in anti-corruption and white-collar investigations, and he also regularly advises in the implementation compliance programs. The practice's clients span industries and sectors, including health, IT, energy, financial services, infrastructure, and automotive. Counsel
Eduardo Apáez
, who specialises in compliance with an emphasis in anti-money laundering; and '
secret weapon
' senior associate
Santiago Acosta
bring additional key expertise to the practice.
With a practice that '
mixes experience and youth
',
Creel, García-Cuéllar, Aiza y Enríquez, S.C.
continues to nurture its presence in the arbitration sphere, most recently hiring
Elsa Ortega
(arbitration and corporate/M&A) and
Sofía Gómez Ruano
(arbitration, mediation and data privacy) -the former founders of boutique firm Ortega & Gómez Ruano (OGR Law)- as partners in July 2022, thereby both extending its strategic contentious capabilities and strengthening the group's leadership structure. Underpinned by the expertise of the firm's corporate and transactional capabilities, the practice has particular expertise in both commercial and investor-State arbitration, dispute prevention (including negotiation and mediation) and crisis management, and acts across a broad array of sectors, including energy and natural resources, private equity, financial matters, real estate, hospitality, healthcare and manufacturing. The group is helmed by two highly-recognised and seasoned disputes' practitioners:
Bernardo Sepúlveda
(a former ICJ vice-president), and
Thomas Heather
– both of whom are of counsel. Closely supporting them is a second line of accomplished counsels comprising
Luis Jardón
, who '
knows mediation and arbitration like few other lawyers in Mexico
';
Héctor Anaya Mondragón
, who undertakes both commercial and investment arbitration in addition to his litigation activity; and
Carlos Martínez Betanzos
, a '
promising future figure in the arbitration scene
', who focuses on domestic and international commercial arbitration, cross-border disputes and international law.
Since research concluded
, Martínez has left the firm to co-found Fonseca, Rodríguez, Perchemlian & Martínez Abogados
Creel, García-Cuéllar, Aiza y Enríquez, S.C.
has impressive expertise in labour and employment matters both in terms of transactional matters, such as due diligence, and on the regulatory front; it also has considerable experience advising on union negotiations, corporate reorganisations, employee transfers, layoffs, labour audits, wrongful dismissals and advice on the recent labour outsourcing reform. Additionally, the firm has significantly grown labour group in its Monterrey office. The overall team is led from Mexico City by
Francisco Peniche
, an experienced 20-year plus veteran in the sector who undertakes the negotiation of collective bargaining agreements; the development and implementation of effective hiring structures; personnel training workshops, health and safety regulations and manuals, anti-discrimination protocols; consulting on the implications of labour law compliance in commercial transactions; the hiring and termination of personnel; and high-level litigation before local and federal authorities. With the January 2022 promotion of 
Julio Alvarez
to the partnership, the practice now has additional senior-level capability; Alvarez focuses on individual, collective, and social security matters – particularly the labour aspects of M&A operations, reorganisations, and employee and executive compensation. Moreover, with the September 2021 recruitment of
Rodrigo Espíritu Santo
(a veteran practitioner with extensive in-house labour experience) from Scotiabank, the practice retains a strong second tier; he joins
María Fernanda Pariente
(conflict prevention and ADR; labour investigations) at senior associate level.
Creel, García-Cuéllar, Aiza y Enríquez, S.C.
's life sciences practice is focused on providing regulatory and transactional advice in the pharma, medical device, biotechnology, and food and beverage industries on matters such as compliance with sanitary regulations, labelling requirements, and registrations and authorisations, as well as transactional advice and litigation. The team – which is well regarded for
'knowing the various complex laws around life sciences exceedingly well and applies it in a practical way' –
is co-led by insurance and regulatory specialist
Leonel Pereznieto
and
Iker Arriola
, whose input is in terms of corporate, finance, transactional and competition matters . Also, a key player in the practice, specialist counsel
Guillermo Govela
-whose past experience includes time at both COFEPRIS and the office of the Health Secretary- has a close focus on health regulation and administrative law; clients identify him as '
smart, timely and extremely responsive on a range of time-sensitive needs
'. Since research concluded, the team has been further bolstered with the September-2022 hire of experienced senior associate
David Campos
, who has considerable litigation experience in relation to life science matters, from
Baker McKenzie Abogados, S.C.
.
Co-led by partners
Santiago Sepúlveda
and
José Ignacio Segura
,
Creel, García-Cuéllar, Aiza y Enríquez, S.C.
's nine-strong practice is '
a cohesive team, with very deep knowledge of all relevant issues
', and is regularly called upon by a broad mix of sponsors, developers, construction companies and lenders for the development and financing of infrastructure projects in sectors such as oil and gas, power (primarily renewable energy), petrochemicals, telecommunications, transport (including airports, rail and toll-roads) and water and waste management. Sepúlveda handles the structuring, development and financing of infrastructure projects, along with M&A and PE investments; while Segura focuses on the electricity and natural gas industries from both regulatory and transactional perspectives. Key support is provided by energy-and-infrastructure transactions focused counsel
Vanessa Gimenez
, along with senior associate
Ana Irma Amado
(energy and infrastructure development, public tenders and permitting), and associate
Juan Carlos Luna R
(oil and gas, power, infrastructure, project finance and PPPs).
Creel, García-Cuéllar, Aiza y Enríquez, S.C.
remains a capable presence in the energy and natural resources market, with clients noting that '
the team, apart from its specialty, comprehensively understands the transactions and the challenges that arise to provide complete advice
'
.
The practice group undertakes the full range of M&A, financing, regulatory and infrastructure work for domestic and international clients across the power (including renewables), oil-and-gas, and petrochemicals sectors, as well as working extensively with investment funds.
Santiago Sepúlveda
, who specializes in M&A transactions and private equity investments involving large oil, gas, power, telecom and transport infrastructure projects in Mexico; and
José Ignacio Segura
, whos pracitce focuses on project finance and energy and infrastructure in the electricity and natural gas industries, co-lead the nine strong team. Younger partner
Vanessa Gimenez
advises energy companies, project developers, engineering and construction companies, as well as lenders and investors on energy and infrastructure transactions and also has experience of all phases of project development.
Ana Irma Amado
(energy, infrastructure, compliance), and
Juan Carlos Luna
(energy, infrastructure and project finance) are the associates to note.
Creel, García-Cuéllar, Aiza y Enríquez, S.C.
's powerful transactional DNA is also reflected in its TMT practice, which has an impressive track record in this sense, although the team also offers strong regulatory mandates capabilities; all of which translates into a more than capable practice in this sector, that acts for clients such as Amazon, AT&T, Audi, Avaya, Blackstone, DAZN, Equinix and Facebook. The practice is co-led by antitrust and competition expert
Luis Gerardo García
; senior partner
Jean Michel Enríquez
, who is a well known corporate/finance all-rounder; and
Jorge Kargl
, who was promoted to partner in January 2022, and regularly assists clients in the telecom, broadcasting, satellite, entertainment, automotive, e-commerce and OTT industries regarding Mexican law, regulations and authorisations. IP partner
Begoña Cancino
 left the practice in July 2021.
Endorsed by its
'prestige and national and international recognition
',
Creel, García-Cuéllar, Aiza y Enríquez, S.C.
has built up a solid dispute resolution practice, which centers mainly on administrative and cross-border litigation, the protection of foreign investment, and arbitration. The firm's profile as a transactional giant gives the team a leading role in disputes arising from large cross-border and domestic transactions. Key contacts of the group include tax litigation specialist,
Luis Vázquez
, and senior counsel
Héctor Anaya Mondragón
who, in addition to his arbitration practice, represents clients in disputes across the electricity, oil and gas, pharmaceutical, real estate, and insurance and reinsurance industries.
Full service powerhouse
Creel, García-Cuéllar, Aiza y Enríquez, S.C.
is gradually establishing the relevance of its the intellectual property practice, which has already built a fine reputation not only for its experience in protecting client's intangible assets and trade mark, patent and copyright applications, prosecution and registration, but especially for its advice in the context of M&As, joint ventures and other transactional scenarios for both local and international clients; indeed some go as far as to suggest that '
working with Creel is a guarantee in obtaining favourable results for companies
'
.
The practice is led by counsel
Gaby Finkel
who has experience drafting licensing, merchandising, distribution, franchise and service agreements (among others), as well as entertainment rights, trade marks and copy right, and who is heralded as
'extremely knowledgeable, professional … level-headed and thoughtful
'. Key support comes from associates 
Dafne Méndez
('
prompt and accurate attention
') and 
Sofía Castañón
(a '
great attorney
').
Creel, García-Cuéllar, Aiza y Enríquez, S.C. >
Firm Profile
Creel, García-Cuéllar, Aiza y Enríquez is widely recognized as one of the premier law firms in Mexico. Its leading practices are recognized in the market as dominating the mergers and acquisitions, finance, and capital markets legal fields, and its wide array of other practice areas, with specialized expertise, work closely together in a true partnership to provide clients with a unique team of attorneys with extensive knowledge to anticipate and resolve issues and efficiently achieve clients' legal and business goals.
An award-winning, full-service corporate law firm which  has over 85 years of experience in providing international and domestic clients with technical excellence, knowledge of the market and unparalleled client service. The firm is a strategic service provider to clients with the most complex and demanding transactions and projects, affording them certainty and peace of mind. The firm provides innovative solutions to many of the largest, most intricate, first-ever market-leading deals in Mexico.
It has been influential in the development of cutting-edge legal products and financial instruments in Mexico. The deep understanding of clients' business goals and the dynamics of multifaceted cross-border and domestic transactions, by internationally trained, bilingual attorneys, has long established a reputation for client satisfaction and the firm's responsiveness and expertise. Creel, García-Cuéllar, Aiza y Enríquez is the firm of choice of prominent multinational and domestic financial institutions, industrial corporations, commercial enterprises, investors, international multilateral institutions, and rating agencies.
The firm's practice areas include administrative litigation and claims, arbitration and dispute resolution, banking and finance, bankruptcy and restructurings, capital markets, corporate and commercial, employment and labor, energy and natural resources, environmental, ESG, infrastructure, insurance and reinsurance, intellectual property, investigations and compliance, mergers and acquisitions, private equity, pro bono, project development and finance, real estate, social security, tax, telecommunications, transportation.
Main Contacts
| Department | Name | Email | Telephone |
| --- | --- | --- | --- |
| | Mexico City | | |
| | TORRE VIRREYES, PEDREGAL 24, 24TH FLOOR, COL. MOLINO DEL REY, MEXICO CITY, 11040, MEXICO | | +52 55 4748 0600 |
| | Monterrey | | |
| | CORPORATIVO EQUUS, RICARDO MARGAIN ZOZAYA 335 TOWER 2, 22ND FLOOR, COL VALLE DEL CAMPESTRE, SAN PEDRO GARZA GARCÍA NL, 66265, MEXICO | | +52 81 8363 4221 |
| | mail@creel.mx | | |
Staff Figures
Partners : 34 Other fee-earners : 200+
Languages
English Spanish
Other
: