Almeida Advogados > Sao Paulo, Brazil > Firm Profile
Almeida Advogados
Offices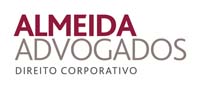 Almeida Advogados
Rua Funchal, 418
E-Tower 13th floor
04551-060
Brazil
Almeida Advogados > The Legal 500
Rankings
Bernardo Viana
leads the compliance and corporate governance practice at
Almeida Advogados
, which acts for clients in internal investigations, the compliance aspects of M&A, international sanctions and administrative liability proceedings. Clients also turn to Viana and the team for advice on compliance programmes and risk assessments. Also of note is the firm's increasing work in anti-money laundering matters.
Testimonials
'The service is of the highest quality.'
'Bernardo Viana stood out in the team for his knowledge of the client's business and for his proactivity in dealing with demands.'
Key clients
Petróleo Transporte – Transpetro
SBM Offshore
Harmonia Investimentos
Mubadala Development Company
Brasil Motorsport
Newpark Drilling Fluids
DXA Investments
Geribá Investments
Usina Santa Vitória
Klöckner Pentaplast
Construções Modulares Especiais – CME
Work highlights
Providing training to Transpetro on anti-corruption and anti-money laundering legislation.
Provides compliance consultancy services to SBM Offshore.
Advising a client on compliance matters, including the review of its programme for prevention of money laundering and terrorism financing as per Central Bank and CVM regulations.
Almeida Advogados
 is equipped to guide clients throughout all stages of public procurement procedures, from assisting clients in their participation in PPPs, to representing them in public civil actions related to government contracts. The team, which is rated by clients for its '
extensive knowledge of public and regulatory law'
, is often retained in judicial litigation against government agencies and administrative proceedings. Administrative and government relations specialist
Igor Luna
jointly heads the department with
Rafael Zinato Moreira
, who is proficient in bidding procedures and public contracts. Other noteworthy practitioners include
Pedro Argenta Bayardino
and
Luísa Sottili
, the latter of whom has combined expertise in administrative and environmental law.
Practice head(s):
Igor Luna; Rafael Zinato Moreira
Testimonials
'Almeida Advogados is distinguished from the others by the extreme speed with which it responds to new processes, anticipating and informing us of issues even before we are officially involved in matters.'
'Excellent service and speed of advice set the firm apart.' 
'The professionals that make up Almeida Advogados have extensive knowledge of public and regulatory law. The firm has an office in Brasília, which facilitates the follow-up of processes and meetings with authorities. The fees are fair and the work is excellent.'
Key clients
Permian Global Research
Onix Construções
Construtora Mello Azevedo
Orizon Meio Ambiente
Central De Tratamento De Resíduos Guajará
Stericycle Gestão Ambiental
Terra Santa Administradora De Cemitérios e Imóveis
Certisign Certificadora Digital
WMB Comércio Eletrônico
Alesat Combustíveis
Instituto Cidadania Digital
Citeluz Serviços De Iluminação
Energ Power
SC Engenharia
BRK Ambiental
Buser Brasil Tecnologia
Santa Vitória Açúcar E Alcool
MSC Cruzeiros
Salina Diamante Branco
Work highlights
Assisting Permian Global with the development of nature conservation infrastructure projects in Mato Grosso and Rondônia.
Assisting Onix Construções in the appeal of a decision involving a public construction contract with Companhia de Saneamento Básico do Estado de São Paulo – SABESP.
Representing Construtora Mello Azevedo in a recovery action filed against Empresa Municipal de Urbanização do Rio de Janeiro (RioUrbe) concerning a project in the suburbs of Rio de Janeiro.
Almeida Advogados
brings together environmental law specialists who are well placed to assist domestic and international clients in the allocation of environmental risks, licensing proceedings, civil investigations and environmental disputes. Environmental matters in the reverse logistics, waste management and sanitation sectors are core areas of activity for the team, which is under the joint leadership of
Guilherme Doval
,
Igor Luna
and
Rafael Zinato Moreira
. Doval is a contact for mining companies, and Luna is noted for administrative proceedings, which is also an area of focus for Moreira.
Practice head(s):
Guilherme Doval; Igor Luna; Rafael Zinato Moreira
Testimonials
'The team is highly qualified, available and attentive. Its lawyers are able to speak several languages.'
'Igor Luna stands out.'
Key clients
Alesat Combustíveis
Stericycle Gestão Ambiental
BRK Ambiental Participações
Blaser Swisslube do Brasil
Instituto Nacional das Empresas de Preparação de Sucata não Ferrosa e Aço – INESFA
Companhia Fabril Mascarenhas
Bom Negócio Atividades de Internet
Haztec Tecnologia e Panejamento Ambiental
RTS Rio
Evoltz Participações
Santa Vitória Açucar e Alcool
Work highlights
Acted for Stericycle Gestão Ambiental in the filing of a lawsuit to allow the client to receive toxic waste at its unit in the Federal District.
Representing BRK Ambiental in a public civil action filed by the Brazilian Bar Association – Tocantins subsection for the payment of compensation for the leakage of raw sewage in the city of Palmas.
Acting for Alesat Combustíveis in a remediation matter.
The well-regarded team at
Almeida Advogados
 combines '
extensive experience in the market
' with '
excellent interpersonal relationships with clients
'. Tax litigation at the municipal, state and federal levels is a defining feature of the practice, which regularly assists in direct and indirect tax disputes. Clients include major companies operating in the insurance, agribusiness, and food and beverage sectors. The team's expertise extends to day-today and transactional tax matters. Practice head
Rodrigo Petry Terra
 '
stands out in the field for his individual qualities and all his mastery of the area
'.
Testimonials
'A team of professionals with extensive experience in the market, they easily dominate legal practice and have excellent interpersonal relationships with clients.'
'Among so many high-quality professionals that the firm has, Rodrigo Petry is a professional who stands out in the field for his individual qualities and all his mastery of the area.'
Key clients
Fidelity National Participações E Serviços De Informática
Proteus Soluções Em Segurança Da Informação
Cdf Assistência E Suporte Digital
Klöckner Pentaplast Do Brasil
Rb Capital
Msc Cruzeiros Do Brasil
Pepsico Do Brasil
Instituto Nacional Das Empresas De Ferro E Aço (INESFA)
Câmara Brasileira Da Economia Digital
Tokio Marine Seguradora
Flc Industria E Comercio De Plásticos
Aerovias De México De C V Aeromexico
Aci Worldwide Brasil
Rappi Brasil Intermediação de Negócios
Intelipost Tecnologia e Soluções em Logística
G2L Logística
Getty Images
Work highlights
Represented Camara-e.net in a public audience at the Brazilian National Congress concerning the taxation of digital companies.
Representing the Instituto Nacional das Empresas de Ferro e Aço (INESFA) and all of its associates as amicus curiae in an Extraordinary Appeal before the Supreme Federal Court.
Assisted CDF Assistência e Suporte Digital in a lawsuit concerning work accident-related social security contributions.
With wide-ranging sector focus,
Almeida Advogados
advises on the entire spectrum of corporate transactions, including joint ventures and corporate restructurings. Commercial contracts and corporate governance are other areas of expertise for the department, which is noted for its strength in the representation of minority shareholders of large Brazilian corporations in contentious matters. The team – which has the ability to advise clients based across the country given its location in Brazil's main economic hubs, São Paulo, Rio de Janeiro, Brasília, Belo Horizonte and Recife – is praised for its '
quick response
', '
availability
' and '
knowledge of the topic
'. Leading the practice is founding partner
André De Almeida
, who brings together expertise in corporate, commercial, M&A, compliance and competition law.
Pedro Tinoco
is a a key contact for technology clients, while
Guilherme Doval
 is regularly retained by domestic and international companies in corporate, mining and real estate matters.
Testimonials
'The team is extremely engaged and quick to respond to requests. They are able to have a view not only of the local legal framework, but also that of our business, which greatly facilitates discussions.'
'Quick response, availability regardless of day or time, knowledge of the topic. My interactions are coordinated by Pedro Tinoco.'
'Almeida Advogados has a very strategic role in the sense that, in addition to taking care of the technical foundations of the corporate matters under analysis, it tries to address the strategic context as a whole. In this way, decision-makers have the possibility to act legally in a way that is compatible with the operational and strategic situation of the company.'
'Guilherme Doval has a deep knowledge of contracts, M&A and corporate matters in general, being always extremely fast and objective when implementing new operations.'
Key clients
Grupo Ferroeste
ACI Worldwide
Gafisa
Walmart
Proteus
FIS Group
Citeluz Serviços de Iluminação
Harmonia DTVM
Aeroméxico
Mahle
Interamerican Development Bank
Grupo Cedro
Coursera
Work highlights
Advising FIS Group with the corporate and tax restructuring of its Brazilian companies.
Assisting Grupo Mister Car with its corporate restructuring to gain estate and succession planning efficiency.
Supporting Grupo Ferroeste in the acquisition of farms and biological assets for mineral coal production to be used in steel production.
At
Almeida Advogados
, the litigation practice is highlighted for its '
ability to handle complex work
', most notably disputes involving corporate, environmental, antitrust, real estate, contractual and consumer law issues. The team acts for a varied client base in the drafting, filing and following up of lawsuits at all levels of the judicial and administrative court systems.
André De Almeida
is a '
first-rate lawyer
', who leads on several corporate litigation matters on behalf of both companies and shareholders. Civil litigation and judicial recovery are some of
Andréa Seco
's areas of expertise, while
Henrique Carmona Do Amaral
is noted for his experience in the public law and real estate spaces. Associate
Danilo Facchini Gonçalves
 is a name to note for insurance and consumer law disputes.
Practice head(s):
André de Almeida; Andréa Seco; Henrique Carmona do Amaral
Testimonials
'Ability to handle complex work, good relationship with clients, above average intelligence.'
'Almeida Advogados covers virtually all practice areas with exceptional lawyers in every field.'
'André de Almeida is a first-rate lawyer.'
Key clients
Aerovias de México – Aeroméxico
Foxx URE-BA Ambiental
MSC Cruzeiros do Brasil
Edding International
Alpex Alumínio
Stericycle Gestão Ambiental
Hughes Telecomunicações do Brasil
Oil Group Investimentos em Refinarias
Bom Negócio Atividades de Internet (OLX)
GAFISA
Consórcio Aquamec
Alpex Alumínio
Winburg Invstment Company
RJ Trading e Investimentos
SINDILEI/MG – Sindicato dos leiloeiros do Estado de Minas Gerais
CBF Indústria de GUSA
GUSA Nordeste
3OGUMK Minerais e Tecnologia
Work highlights
Defending Aeromexico in a motion filed by the State Prosecutor of São Paulo requesting Aeromexico to buy land near the Guarulhos Airport to plant trees and green areas as indemnity for CO2 emissions.
Representing Stericycle Gestão Ambiental in four enforcement procedures filed by the former service providers against the client seeking total payment of $8.8m.
Representing Edding as plaintiff in a corporate dispute in Rio de Janeiro Courts of Justice.
Marcio Chaves
leads the data privacy practice at
Almeida Advogados
since his return to the firm in 2020; he has particularly strong experience in the implementation of compliance projects.
Almeida Advogados >
Firm Profile
After successfully working at large law firms, and before turning 30, André de Almeida founded Almeida Advogados in 2001. Initially focused on M&A and corporate restructuring, he quickly saw the potential for a firm committed to exceptional value-added services in all areas of corporate law. Thus began Almeida Advogados and its niche in advising Brazilian and international companies on corporate law, alternative dispute resolution and general litigation matters.
Having grown exponentially, the law firm now has over 200 professionals at its offices in São Paulo, Rio de Janeiro, Brasilia, Belo Horizonte and Recife. We credit this expansion to our team's commitment to personalized service, modern spirit and determination to shape the future of lawyering.
Our CEO: André de Almeida is the CEO and founding partner at Almeida Advogados, a full-service law firm with offices throughout Brazil. André is a former professional cyclist who lived and trained in Warsaw, twice earning the distinction of Brazilian biking champion. He also placed seventh at the Pan-American Championship in Chile. He competed in two world championships (Colorado Springs, and Athens), and almost went to the Barcelona Olympics, until an accident months earlier took him out of the running. Following his time as a professional athlete, he went on to work at large law firms in Brazil and New York, and also served as in-house counsel at the Organization of American States (OAS) in Washington, DC. With great entrepreneurial spirit, André founded his own firm, which has experienced exponential growth. Today, over 200 professionals work at the firm's offices (São Paulo, Rio de Janeiro, Brasilia, Belo Horizonte and Recife). André's practice areas include corporate law, commercial law, M&A, compliance and competition law.
Staff Figures
Number of Lawyers : 56 Total Staff : 108
Languages
English Spanish Italian French German
Memberships
ABA (American Bar Association) IBA (International Bar Association) Globalaw