Almeida Advogados > Sao Paulo, Brazil > Firm Profile
Almeida Advogados
Offices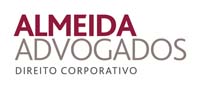 Almeida Advogados
Rua Funchal, 418
E-Tower 13th floor
04551-060
Brazil
Almeida Advogados > The Legal 500
Rankings
Well-regarded partner Bernardo Viana joined Almeida Advogados in October 2020, bringing with him his considerable expertise in compliance and corporate governance. Under Viana's leadership the multi-disciplinary team, which is 'always up to date with new cases and legislation', has attracted instructions from new clients in a diverse mix of sectors, from renewable energy to asset management.
Testimonials
'What differentiates the office is the partnership with the client and the experience with the topic.'
'The innovation is personalised service with the customer.'
'Bernardo Viana stands out in his own activity and knowledge of the topic. In addition, he has great interpersonal skills.'
'The team led by Bernardo Viana is different. Their answers are always accurate and technical, which take into account the client's business need, transforming Bernardo and his team into a true partner, acting almost as an internal resource. The ease with moving through various areas, allows everyone in the company to feel comfortable to address questions to Bernardo and his team.'
'Always up to date with new cases and legislation.'
Key clients
TechnipFMC
Souza Cruz
Harmonia Investimentos
Mubadala Development Company
Kering Group
CCR
DXA Investments
Voltalia
Newpark Drilling Fluids
Work highlights
Assists DXA Investments, a fund manager, with general compliance advice.
Provides general compliance advisory services to Mubadala Development Company, including: i) a risk assessment; ii) development of a compliance programme.
Provides general compliance advisory service to Harmonia Investimentos, including the review of its programme for the prevention of money laundering and terrorism financing as per Central Bank and CVM regulations.
Almeida Advogados is proficient across a range of environmental law matters, and has particular experience advising on administrative proceedings, public civil actions and environmental licensing. The team has witnessed a recent change in leadership: the recently promoted Guilherme Doval, who has a strong background in the mining sector, is now overseeing the environmental group, which possesses comprehensive knowledge of reverse logistics and waste management mandates. Igor Luna is also active in environmental matters, most notably administrative litigation.
Testimonials
'The law firm has a number of partners and associates able to provide quality services in various areas of law. They have strong internal procedures and individual values. Igor Luna is our current partner. His work stands out from the rest for its quality, resilience and strong belief in agile work methodologies.'
'It is extremely dedicated and interested in getting to know our business in detail. They are always ready to assist, including in emergencies that often happen on weekends. The ease of contacting lawyers at any time and day, combined with a deep knowledge of our business and needs, make Almeida Advogados our best and greatest partner.'
'They are agile, objective and have a commercial language like few firms. Igor Luna has great skills in handling the challenges presented by the corporate world. Simple, commercial, accessible language.'
'The professionals are specialists in the subjects and demonstrate their competences by conducting the processes in a clear and objective way. Igor Luna provides adequate support in a quick, clear and assertive manner, making us feel secure and confident.'
Key clients
Alesat Combustíveis
Stericycle Gestão Ambiental
BRK Ambiental Participações
Blaser Swisslube do Brasil
Instituto Nacional das Empresas de Preparação de Sucata não Ferrosa e Aço – INESFA
Companhia Fabril Mascarenhas
Bom Negócio Atividades de Internet
Haztec Tecnologia e Panejamento Ambiental
RTS Rio
Evoltz Participações
Work highlights
Acted for Stericycle Gestão Ambiental in the filing of a lawsuit to allow the client to receive toxic waste at its unit in the Federal District.
Representing BRK Ambiental in a public civil action filed by the Brazilian Bar Association – Tocantins subsection for the payment of compensation for the leakage of raw sewage in the city of Palmas.
Acting for Alesat Combustíveis in a remediation matter.
The public law team at Almeida Advogados is skilled at handling strategic litigation against government agencies. The practice also possesses broad public procurement expertise, often advising on PPPs and public contracts. Department head Rafael Zinato Moreira specialises in civil and administrative law, with a particular focus on bidding processes. Administrative law is also an area of expertise for Igor Luna and Pedro Argenta Bayardino, both of whom have an impressive track record in public law-related litigation.
Testimonials
'The firm has a number of partners and associates able to provide quality services across various areas of law. They have strong internal procedures and individual values.'
'Igor Luna's work stands out for its quality, resilience and strong belief in agile methodologies.'
'Almeida Advogados check lots of boxes when it comes to Public Law-related work: smart and clever strategies, high-value work, responsiveness and flexible fee arrangements.'
'André de Almeida is a leading strategist, with Igor Luna, Guilherme Doval and Rafael Zinato as main specialists quarterbacking the team work.'
'Great technical competence and versatility in service.'
Key clients
Permian Global Research
Onix Construções
Construtora Mello Azevedo
Orizon Meio Ambiente
Central de Tratamento de Resíduos Guajará
Stericycle Gestão Ambiental
Terra Santa Administradora de Cemitérios e Imóveis
Certisign Certificadora Digital
WMB Comércio Eletrônico
Alesat Combustíveis
Câmara Brasileira de Comércio Eletrônico
Citeluz Serviços de Iluminação
Energ Power
SC Engenharia
Work highlights
Assisting Premian Global Research with studies requested by two states on the legal and economic operation models for a Conservation Unit protection and carbon credit exploitation infrastructure project.
Representing Construtora Mello Azevedo in a recovery action filed against the municipal company Empresa Municipal de Urbanização do Rio de Janeiro (RioUrbe) for failure to pay for civil construction services.
Defending Haztec in a Public Civil Action filed by Rio de Janeiro's Public Prosecutor's Office for alleged irregularities in an international public construction contract for the restoration of the Morro do Bumba community following a landslide in 2010.
Almeida Advogados
has a highly regarded team, led by experienced partner 
Rodrigo Petry Terra
in São Paulo. Tax litigation is a key area of focus for the team, which handles complex direct and indirect tax disputes. The firm also advises on tax planning and structuring issues, particularly in relation to M&A and commercial agreements. Clients come from across a range of sectors, including the agribusiness and shipping industries. Leonardo Vinicius Correia de Melo left the firm in March 2021, and Talita Pimenta Félix left in September 2021.
Testimonials
'The Almeida Advogados team has always responded to me promptly in all my needs, I believe that this personalised service is one of the most important features of the team.'
'Exceptional work led by Rodrigo Petry. The lawyers are extremely transparent and committed, demonstrating an incredible ability to make observations and to anticipate problems that have not even arisen.'
'Almeida Advogados is unique for being able to combine technical knowledge with a simple and easy-to-understand language. All the works we receive from the tax area of Almeida Advogados, in addition to having a lot of quality from a technical perspective, are structured in a direct and objective way, which greatly facilitates our decision-making process.'
'Rodrigo Petry Terra – Very technical and practical in executions, in addition to strict deadlines. Gets quick solutions to cases. Fabio Catta Preta Castella – Works in partnership with the team, always helpful and available. He manages to quickly solve cases.'
'Rodrigo Petry is an experienced professional, committed, technically impeccable and always interested in knowing every detail of our operations to recommend to us the most appropriate tax practices for our business. His professionalism, attention and agility in meeting us are also points that deserve to be highlighted.'
Key clients
Biosev Bioenergia
Empresa de Navegação Elcano
Sun Chemical do Brasil
Raízen Araraquara Açúcar e Álcool
Brf
Guarani
Fábrica Carioca de Catalisadores
Schweitzer-Mauduit do Brasil Indústria e Comércio De Papel
Hidrotérmica
Msc Cruzeiros Do Brasil
Blaser Swisslube Do Brasil
Klockner Pentaplast do Brasil
Waters Technologies Do Brasil
FLC Industria e Comércio de Plasticos
Ito1 Soluções Em Tecnologia
Tereos Amido e Adoçantes
Cma Cgm do Brasil Agência Marítima
Pepsico do Brasil
FLC Indústria e Comércio de Plástico
RB Capital
Work highlights
Representing Biosev before São Paulo's Administrative Council of Tax Appeals in order to challenge tax infraction notices issued by São Paulo tax authorities for the alleged misapplication of ICMS tax credits.
Representing Elcano before the Administrative Council of Tax Appeals (CARF) following a tax infraction notice issued by the Federal Tax Authority challenging certain tax exemptions claimed by Elcano as part of the importation of pieces for the construction of vessels.
Representing the association Câmara Brasileira da Economia Digital at the Brazilian National Congress about the tax reforms and the consequences for digital companies.
'Investment in innovation, new ideas and markets has always been the hallmark' of Almeida Advogados, which has a sizeable corporate, M&A and contracts team handling a range of large transactions and non-transactional advisory work. Of particular note is the firm's track record in representing minority shareholders of major Brazilian corporations, and its client base also extends to include domestic and international companies. October 2020 saw the departure of Leonardo Palhares to Kobre & Kim, though the firm has made hires at the associate and senior associate levels. The highly regarded André de Almeida leads the team, with other key practitioners including Guilherme Doval, Pedro Tinoco and Leonardo Barém Leite.
Testimonials
'Business acumen in understanding each case, and versatility in service.'
'The team is the differential, but investment in innovation, new ideas and markets has always been the hallmark of this avant-garde office.'
'André Almeida is a pioneer in technology companies in the country.'
'Igor Luna and Guilherme Doval are recommended.'
Key clients
Grupo Ferroeste
ACI Worldwide
Gafisa
Walmart
Proteus
FIS Group
Citeluz Serviços de Iluminação
Harmonia DTVM
Aeroméxico
Skysites Americas
Mahle
Work highlights
Advised Skysites Americas on the sale of the shares owned by eighteen Skysites shareholders domiciled in four different jurisdictions.
Assisting Grupo Ferroeste in the acquisition of farms and biological assets for mineral coal production.
Advised Citeluz on the joint venture with Mitsui Japan to participate in two Niterói municipality lighting services public concession bids.
Corporate litigation is at the core of Almeida Advogados' dispute resolution practice, which acts for clients in court and administrative proceedings. Co-leader Andréa Seco has specialist knowledge in civil litigation and judicial reorganisations, and is well versed in disputes pertaining to the energy, automotive, transport, banking and retail sectors. Fellow practice head Henrique Carmona do Amaral devotes his practice to litigation and arbitration.
Practice head(s):
Andréa Seco; Henrique Carmona do Amaral
Key clients
Paulista Saúde – Boston Medical Group
Alpex Alumínio
MSC Cruzeiros do Brasil
MWM/NAVISTAR Group
Bom Negócio Atividades de Internet (OLX)
Aerovias de México – Aeroméxico
Hughes Telecomunicações do Brasil
Alesat Combustíveis
Edding International
Aço Verde Gusa Nordeste
Stericycle Gestão Ambiental
Biosev
Mahle Metal Leve
Oil Group
Gafisa
Consórcio Aquamec
RJ Trading e Investimentos
Work highlights
Filed several lawsuits on behalf of Boston Medical Group to prevent Google do Brasil Internet from selling ads that violate BMG's trade mark and to seek indemnities for moral and material damage.
Representing Bom Negócio Atividades de Internet (OLX), an online marketplace headquartered in Amsterdam, in a corporate and trade mark dispute.
Defending Aeroméxico in a motion filed by the state prosecutor of São Paulo requesting Aeroméxico to buy lands near the Guarulhos Airport to plant trees and green areas as indemnity for the CO2 emissions caused by its planes.
The data privacy offering at Almeida Advogados was revitalised by the August 2020 return of Marcio Chaves, who has a wealth of experience in the implementation of compliance projects.
Almeida Advogados >
Firm Profile
After successfully working at large law firms, and before turning 30, André de Almeida founded Almeida Advogados in 2001. Initially focused on M&A and corporate restructuring, he quickly saw the potential for a firm committed to exceptional value-added services in all areas of corporate law. Thus began Almeida Advogados and its niche in advising Brazilian and international companies on corporate law, alternative dispute resolution and general litigation matters.
Having grown exponentially, the law firm now has over 200 professionals at its offices in São Paulo, Rio de Janeiro, Brasilia, Belo Horizonte and Recife. We credit this expansion to our team's commitment to personalized service, modern spirit and determination to shape the future of lawyering.
Our CEO: André de Almeida is the CEO and founding partner at Almeida Advogados, a full-service law firm with offices throughout Brazil. André is a former professional cyclist who lived and trained in Warsaw, Poland, twice earning the distinction of Brazilian biking champion. He also placed seventh at the Pan-American Championship in Chile. He competed in two world championships (Colorado Springs, USA, and Athens, Greece), and almost went to the Barcelona Olympics, until an accident months earlier that took him out of the running. Following his time as a professional athlete, he went on to work at large law firms in Brazil and New York, and also served as in-house counsel at the Organization of American States (OAS) in Washington, D.C. With great entrepreneurial spirit, André founded his own firm, which has experienced exponential growth. Today, over 200 professionals work at the firm's offices (São Paulo, Rio de Janeiro, Brasilia, Belo Horizonte and Recife). André's practice areas include corporate law, commercial law, M&A, compliance and competition law.
Staff Figures
Number of Lawyers : 56 Total Staff : 108
Languages
English Spanish Italian French German
Memberships
ABA (American Bar Association) IBA (International Bar Association) Globalaw