Firm Profile > Squire Patton Boggs > Phoenix, United States
Squire Patton Boggs
Offices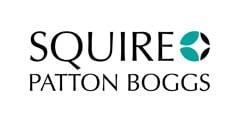 Squire Patton Boggs
SUITE 2700, 1 E. WASHINGTON STREET
PHOENIX, AZ 85004
United States
Squire Patton Boggs > The Legal 500
Rankings
Squire Patton Boggs is a market leader in the government relations space, and its growing international public policy team continuing to attract the top-end work for clients including international sovereigns. The practice group is active in all core industry sectors, including defense and national security, energy and environment, healthcare, transportation and infrastructure, and technology. The team also has particularly strong links with the firm's Brussels office, bringing together lawyers and lobbyists to work together on cross-border matters. The US group is led by four partners: Edward Newberry, John Breaux, Trent Lott and Robert Kapla, the key contact for foreign governments on issues relating to international trade and investment. Margaret Daum recently joined the firm; she served as Democratic staff director at the US Senate Committee on Homeland Security and Government Affairs. Senior policy advisor David Schnittger is recommended, especially for matters in the energy and transportation sectors. Associate Rory Murphy is a rising star in the practice group.
Practice head(s):
Edward Newberry; Robert Kapla; John Breaux; Trent Lott
Key clients
NLMK Pennsylvania
National Cannabis Roundtable
Advanced Emissions Solutions
The Coca-Cola Company
SK Group
Altpoint Capital
Wake Forest University Health Sciences
Pebble Mine Corporation
Denver Regional Transportation District
LogistiCare
Rendeavour
Squire Patton Boggs
' US corporate M&A team is supported by a global network of offices, enabling the firm to provided end-to-end service both in domestic and multi-jurisdictional M&A and securities transactions. The firm acts for public and private companies in a wide range of industry sectors, including automotive and aviation, diversified industrials, chemicals, financial services, food and beverage, and consumer products.
Daniel Berick
in Cleveland chairs the Americas group within the firm's global corporate practice and also co-heads the global family office team. Berick advises private equity and venture capital firms, and family offices on portfolio company transactions, fund formations, and various securities and corporate law issues. Cleveland office managing partner
Michele Connell
is another name to note; a member of the firm's Latin America executive committee, she has particular experience of transactions involving the Brazilian market.
Scott Rafshoon
 joined from
Hunton Andrews Kurth LLP
in Atlanta, and Phoenix-based
Jaime Daddona
is also recommended.
Key clients
Lincoln Electric
The Timken Company
Lassonde Industries Inc.
Meritor, Inc.
Hitachi Construction Machinery Co
Broadridge Financial Solutions, Inc.
Ashland Inc.
Valvoline, Inc.
The Procter & Gamble Company
LinQuest Corporation
The Sherwin-Williams Company
East West Manufacturing, LLC
Asahi Kasei Homes
Delta Air Lines, Inc.
Nuverra Environmental Solutions, Inc.
JBS USA Food Company
Within the municipality restructuring market, Squire Patton Boggs occupies a significant role in the healthcare and education segments. In 2019, practice head Karol Denniston in San Francisco provided cutting-edge advice to issuers, lenders, and insurers that were involved in different Chapter 9 bankruptcies. She is particularly appreciated for her ability 'to deal with difficult issuers and borrowers'. Global restructuring and insolvency chair Stephen Lerner is a key lawyer.
Other key lawyers:
Testimonials
'Karol Denniston is very adept at developing strategies to deal with difficult issuers and borrowers, to ensure that the trustee's interests are protected. She always keeps in mind risk issues that are specific to indenture trustees'
'Karol is always able to overcome obstacles and get cases to move in the right direction'
Key clients
Ambac Assurance Corporation
Western Alliance Bancorporation
US Bank, NA
Bank of America Merrill Lynch
Squire Patton Boggs deals with insurance and reinsurance coverage disputes involving professional liability, life and health, long-term care, variable annuity, general liability, surety, product liability, employment discrimination, and environmental matters. The team also handles domestic and international proceedings, including London and Bermuda arbitrations, and is particularly strong in Bermuda Form arbitrations. Other core strengths include coverage issues related to US policy on Iranian sanctions, cybersecurity, and consumer data breaches. Reinsurance litigation-focused Deirdre Johnson co-heads the practice from Washington DC with Columbus-based Patricia Hatler and Mary Jo Hudson, who specialises in life insurance and financial regulation policy development.
Practice head(s):
Deirdre Johnson; Patricia Hatler; Mary Jo Hudson
Other key lawyers:
Suman Chakraborty; Dave Godwin; Paul Kalish; Jason King; Aneca Lasley
Key clients
Ohio CHamber of Commerce
Oscar Health
Aultcare Insurance Company and Aultcare Health Insuring Corporation
Ohio Association of Health Plans
Surterra Wellness
Vertafore
Root Insurance
AIG
Nationwide Mutual Insurance
Allianz
Chubb
Munich Re
Squire Patton Boggs' practice is particularly active on telecoms matters in the public sector for the Commonwealth of Puerto Rico, and also offers FCC counsel to international wireless clients, with experience performing license and regulatory reviews. The firm, 'well-versed in relevant precedent', is also developing its litigation capabilities in this space, particularly surrounding the Telephone Consumer Protection Act. Data privacy and cyber-security for communications clients are other areas of growth. 'Very experienced' practice head Robert Kelly has a strong track record in the intelligent vehicles industry, while Eduardo Guzmán focuses on regulatory and dispute resolution work in Latin America. Other key names at the practice include wireless spectrum expert Mark Dever, 'talented mediator' and alternative dispute resolution expert Joseph Markoski, and Robert Stup, who focuses on regulatory compliance, particularly concerning the Universal Service Fund and various spectrum issues.
Testimonials
'This team is very experienced and well-versed in relevant precedent. They are very responsive to our needs and provide information we require in a timely manner.'
'Bob Kelly is very experienced with regards to telecom law and is very thorough, as is Rob Stupp. Joe Markowski is a talented mediator.'
Corporate representations are bread and butter for the team at Squire Patton Boggs, which is well-placed to handle all phases of government investigations and subsequent congressional inquiries, civil or criminal actions. The group is able to leverage the firm's global presence in cross-border matters, and are called upon to coordinate their response to multi-jurisdictional investigations as well as comply with U.S. sanctions, money laundering and terrorism financing regulations abroad. Joseph Walker leads the department from Washington DC, with demonstrable experience in FCPA work. Based in Cleveland, Colin Jennings plays a key role in the firm's regulatory compliance practice, drawing on significant experience at trial. Miami's Rebekah Poston has a varied practice, which includes handling cases involving violations of the FCPA, OFAC sanctions, money laundering and environmental crime. In 2019, the firm's expertise in sanctions violations was expanded with the addition of Claiborne Porter to the Washington DC office, from an in-house position. The Washington DC office also welcomed Margaret Daum, former Democratic staff director of the US Senate Committee on Homeland Security and Government Affairs, adding significant expertise in congressional investigations.
Squire Patton Boggs' US-based international dispute resolution group is able to tap into the resources of 23 of the firm's worldwide offices, housing over 100 arbitration specialists globally. The department is noted for its strength in investment treaty arbitration, where the group acts for a notable mix of sovereign clients and state-owned enterprises. Another area of expertise is oil and gas-related arbitration. At the time of writing, the team has handled 46 gas price review disputes making it one of the most in-demand commercial arbitration destinations for buyer clients. Stephen Anway serves as co-chair of the global group, splitting time between New York and Washington DC. New York-based investment arbitration specialist Miriam Harwood is also recommended by clients; her recent work is perhaps most impressive in the construction sector.
Testimonials
'Strong depth of experience and knowledge. I have evidenced creative approaches to situations, which turned out to the effective and impactful on the case.'
'Squire Patton Boggs' international arbitration team is well-versed in arbitration-related disputes and matters. The whole team is very professional, knowledgeable, and pays utmost attention to every detail. What is more, the lawyers are exceptionally thorough and do not leave anything to chance. They are efficient and work around the clock, should it be required. They spend ample time walking the client through the process and they provide regular updates regarding the case at hand (which is very important when the client is a governmental authority). The team has a proven track record in different arbitration proceedings and in representing different countries.'
'Words don't do justice to the ability of Miriam Harwood — she continually delivers and has an ethic that strives for excellence.'
Key clients
Naturgy
Edison SpA
Rand Investments
Republic of Croatia
The Slovak Republic
The Republic of Estonia
The Republic of Ecuador
The Republic of Kosovo
The Republic of Turkmenistan
Lao People's Democratic Republic
The environmental, safety and health team at Squire Patton Boggs has experience representing clients in government and citizen enforcement actions, cost recovery matters and multi-party and class action toxic tort cases. In Columbus, practice head Karen Winters is a name to note for federal and state enforcement matters as well as public nuisance claims, and Andrew Etter is active in class actions and mass tort cases, as well as enforcement and citizen suits. Carolyn McIntosh in Denver specializes in areas including remediation and cost recovery litigation, while Alexander Arensberg, also in the Denver office, has experience in litigation involving every major federal environmental statute.
Key clients
Cooper-Crouse-Hinds
Sunny Farms Landfill
Union Pacific Railroad
Waste Management of Colorado
Cleveland-Cliffs
Comstock Mining
Albemarle Corporation
The environmental, safety and health team at Squire Patton Boggs is active in a rulemaking procedures and policy matters, but is particularly active in the development of compliance strategies, as well as in issues arising from internal investigations, project siting and environmental permitting. The team is also regularly retained to advise on water rights and water resource management and site remediation. Karen Winters in Columbus is experienced in federal and state enforcement defense, and Carolyn McIntosh in Denver has expertise in environmental compliance and site remediation matters. Also recommended is Stephen Owens in the firm's Phoenix office.
Testimonials
'Very prompt, professional and goal-oriented.'
'Simply put, Attorney Karen Winters of SPB is the best environmental attorney I have worked with. She is exceptionally knowledgeable and responsive. Her conduct and attitude remains professional at all times. Karen and her team listen to your concerns and work to provide solutions that the client can live with.'
'They have personnel with prior experience working at state and federal regulatory agencies.'
'The team has enough resources to be able to deal with urgent matters without compromising quality.'
'The team works hard to provide realistic expectations and acceptable results.'
'Steve Owens is always very quick to respond to calls or emails, and has strong insight within ADEQ and EPA.'
'Douglas McWilliams has provided us with prompt, exhaustive and clear advice, always without delay. He is always available.'
Key clients
The Mosaic Company
Northshore Mining
City and County of Denver
World Resources
Excelsior Mining
ShinEtsu MicroSi
Proctor and Gamble
Zippo Manufacturing
MGC Pure Chemicals
Albemarle Corp.
Covering national and cross-border matters for debtors, creditors, companies, and investors, Squire Patton Boggs' restructuring and insolvency practice relies on 'knowledgeable, experienced, and communicative' partners. Stephen Lerner leads the group from the Cincinnati and New York offices, backed up by San Francisco-based municipality-expert Karol Denniston. Having concluded a significant and award-winning Islamic finance restructuring case for a gas company in the United Arab Emirates, the team also represent clients in the mining, media, and retail sector in a series of Chapter 11 and Chapter 15 cases.
Other key lawyers:
Testimonials
'Stephen Lerner and Karol Denniston are both very knowledgeable, experienced, communicative, focused on clients' needs and they are great at spotting potential issues and finding solutions. They are very effective in working across the table'
Key clients
Blackjewel
Ferrellgas
Board of Directors of First Energy
Pan American Silver
Official Committee of Unsecured Creditors of LBI Media
Delaware Trust Company
Syncora Guarantee
Mobile Mini
Ambac Assurance Corp
Natural Product Association
CPIF Lending
Squire Patton Boggs >
Firm Profile
Recognized as one of the world's strongest integrated law firms, Squire Patton Boggs provides insight at the point where law, business and government meet.
It gives clients a voice, supports their ambitions and is committed to working alongside them to achieve successful outcomes.
A multidisciplinary team of more than 1,500 lawyers in 47 offices across 20 countries provides unrivalled access to expertise, guidance and invaluable connections on the ground. It is a seamlessly connected service that operates on any scale – locally or globally – and encompasses virtually every matter, jurisdiction and market.
The firm's solutions are shaped by a clear, commercially focused understanding of clients' business goals, while its robust and open culture enables it to find the right answers quickly and effectively from a committed team of lawyers who understand the geographic, sector or issue-specific challenges. Recognizing the impact of politics and regulation on businesses across the world today, the firm has a unique mix of experienced, well-connected lobbying and political capabilities in the US, supporting not only US clients but those across Europe, the Middle East, Latin America and Asia Pacific.
Squire Patton Boggs advises a diverse mix of clients, from long-established leading corporations to emerging businesses, startup visionaries and sovereign nations.
And it places clients at the core of everything it does.
Main areas of practice: Aerospace, defense and government services; automotive; aviation; brands and consumer products; business immigration; chemicals; communications; competition – antitrust; construction and engineering; corporate; data privacy and cybersecurity; energy and natural resources; environmental, safety and health; financial services; government investigations and white collar; healthcare; hospitality and leisure; industrial products; infrastructure; institutional investors; insurance; intellectual property and technology; international dispute resolution; international trade; labor and employment; life sciences; litigation; media and advertising; pensions; public and infrastructure finance; public policy; real estate; restructuring and insolvency; retail; sports and entertainment; tax credit finance and community development; tax strategy and benefits; transportation, shipping and logistics.
Main Contacts
| Department | Name | Email | Telephone |
| --- | --- | --- | --- |
| Communications | Robert B Kelly | | |
| Competition – antitrust | Mark J Botti | | |
| Competition – antitrust | Brian N Hartnett | | |
| Corporate | Daniel C Berick | | |
| Corporate | Tony J Reed | | |
| Corporate | Stephen E Chelberg | | |
| Energy and natural resources | Lisa G Henneberry | | |
| Environmental, safety and health | Karen Winters | | |
| Environmental, safety and health | Rob Elvin | | |
| Financial services | James J Barresi | | |
| Healthcare | Mark J Botti | | |
| Intellectual property and technology | David S Elkins | | |
| International dispute resolution | George M von Mehren | | |
| International trade | George N Grammas | | |
| International trade | Frank R Samolis | | |
| Labor and employment | Jill S Kirila | | |
| Labor and employment | Caroline E Noblet | | |
| Litigation | Mitchell R Berger | | |
| Litigation | John A Burlingame | | |
| Litigation | Laurence Winston | | |
| Pensions | Clifford Sims | | |
| Public and infrastructure finance | Michael L Sharb | | |
| Public policy | John B Breaux | | |
| Public policy | Trent Lott | | |
| Public policy | Jeffrey L Turner | | |
| Real estate | John Thomas | | |
| Real estate | Carl Black | | |
| Real estate | Nick Green | | |
| Real estate | Deborah C Ryan | | |
| Restructuring and insolvency | Stephen Lerner | | |
| Restructuring and insolvency | Susan Kelly | | |
| Restructuring and insolvency | Amanda K Banton | | |
| Tax strategy and benefits | Mitch Thompson | | |
| Tax strategy and benefits | Bernard Gilbey | | |
| Chair and Global CEO | Mark J Ruehlmann | | |
Other
Other Offices : Abu Dhabi Other Offices : Atlanta Other Offices : Beijing Other Offices : Berlin Other Offices : Birmingham Other Offices : Böblingen Other Offices : Bratislava Other Offices : Brussels Other Offices : Budapest Other Offices : Cincinnati Other Offices : Columbus Other Offices : Dallas Other Offices : Darwin Other Offices : Denver Other Offices : Doha Other Offices : Dubai Other Offices : Frankfurt Other Offices : Hong Kong Other Offices : Houston Other Offices : Leeds Other Offices : London Other Offices : Los Angeles Other Offices : Madrid Other Offices : Manchester Other Offices : Miami Other Offices : Moscow Other Offices : New York Other Offices : Newark Other Offices : Northern Virginia Other Offices : Palo Alto Other Offices : Paris Other Offices : Perth Other Offices : Phoenix Other Offices : Prague Other Offices : Riyadh Other Offices : San Francisco Other Offices : Santo Domingo Other Offices : Seoul Other Offices : Shanghai Other Offices : Singapore Other Offices : Sydney Other Offices : Tampa Other Offices : Tokyo Other Offices : Warsaw Other Offices : Washington DC Other Offices : West Palm Beach
Top Tier Firm Rankings
Firm Rankings