Squire Patton Boggs > Washington DC, United States > Firm Profile
Squire Patton Boggs
Offices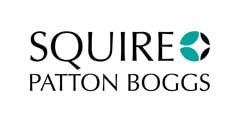 Squire Patton Boggs
2550 M STREET, N.W.
WASHINGTON DC 20037
DISTRICT OF COLUMBIA
United States
Squire Patton Boggs > The Legal 500
Rankings
Squire Patton Boggs
Washington DC-based public policy offering excels in providing integrated and multi-disciplinary expertise from within the firm's international backdrop. US-China/US-Europe policy matters and relationship issues are a mainstay of the team's expertise, which regularly advises and advocates before the executive and Congress for both corporate and sovereign clients, the latter being where the team excels. Current noteworthy work includes high-stakes work within pension reform and national cannabis legislation. Matters related peace in the Middle East and US bilateral relationships are also a focus of the team. The firm's Capital Thinking blog – a publication offering thought leadership, public policy, and regulatory insights continues to be a valuable resource for clients, and members of the practice are regular speakers in news sources and radio as experts.
Edward Newberry
and
Robert Kapla
co-lead the practice- Newberry manages the the global public policy, investigatory, and regulatory solutions practice, trusted by and representing some of the largest companies in the world. Kapla advises multinational corporations, and is trusted by Sovereign governments as counsel for foreign investment, international trade and policy, and project development.
Patricia Doersch
and
Carolina Mederos
co-chair the team and are key contacts for transport, local government and infrastructure policy issues, particularly for transportation agencies, corporations, and municipal governments.
Aubrey A. Rothrock III
is counsel of choice for large domestic and multinational corporations, particularly in private sector coalitions.
David Schnittger
has extensive expertise in the energy, transportation, entertainment, and financial services industries. Senior associate
Ludmilla L. Kasulke
is also notable, building a strong practice in international goods and services trade, investment flow, and global supply chain-related mandates.
Practice head(s):
Edward Newberry; Robert Kapla
Other key lawyers:
Key clients
Cintas Corporation
Government of US Virgin Islands
The Coca-Cola Company
SK Group
Wake Forest University Health Sciences
Alliance for Biosecurity
National Cannabis Roundtable
Denver Regional Transportation District (RTD)
Ferrellgas
National Oilheat Research Alliance
United Rentals, Inc.
Work highlights
Represented and advised the Government of the US Virgin Islands on relationship with the US federal government, particularly aimed at advancing economic recovery efforts following two Category V hurricanes.
Advising National Cannabis Rountable in support of its cannabis reform efforts before the US Congress, the executive branch and across federal agencies, as well as provide legal and public policy counsel on its lobbying efforts.
Squire Patton Boggs
, an international firm with 45 offices throughout 20 countries, is engaged by significant players in industries as diverse as aviation, automotive, finance, business services, chemicals and diversified industrials. During 2021
Cipriano Beredo
was appointed as chair of the Americas practice, a position garnered through 20 years' worth of experience in M&A, securities, corporate governance and divestiture transactions; he succeeds
Daniel G Berick
who remains an integral cog within the team, complimenting his prowess in M&A with significant private equity, fund formation, venture capital and general corporate law expertise; the duo are based in Cleveland where
Jonathon Whittlesey
often leads and coordinates on international transactions spanning multiple jurisdictions. Elsewhere, over at the Phoenix office,
Jaime Daddona
is an up-and-coming partner with significant exposure to business and finance transactions, stockholder relation affairs, securities offerings and restructurings.
Key clients
Advanced Drainage Systems, Inc.
Applied Industrial Technologies, Inc.
Ashland Inc.
Broadridge Financial Solutions, Inc.
Coats Group plc
Meritor, Inc.
The Procter & Gamble Company
Tunnel Hill Partners, LP
The Sherwin-Williams Company
Valvoline, Inc.
Pine Island Capital Partners
SFW Capital Partners
East West Manufacturing, LLC
Delta Air Lines, Inc.
Ricoh Company, Ltd.
Iron Mountain
Fox Factory
Nuverra Environmental Solutions
Universal Technical Institute
Viad Corp
Walton International
Western Alliance Bancorp
Merck KGaA
Pivotal Group, Inc.
Nuverra Environmental Solutions
Work highlights
Advised in connection with the sale of State Auto Financial Corporation and State Automobile Mutual Insurance Company to Liberty Mutual Holding Company Inc.
Advised Ashland LLC on its definitive agreement to sell its performance adhesives business to Arkema, a global leader in Specialty Materials.
Advised Teekay on its merger agreement with Stonepeak, a leading alternative investment firm specializing in infrastructure and real assets.
The practice at 
Squire Patton Boggs
 is best known for its '
integrated and multidisciplinary approach to municipal restructuring',
combining its knowledge within policy, governmental and public finance. The group's expertise is evidenced through its representation of the US Virgin Islands, where it served as issuer and governmental affairs counsel to its Department of Finance to oversee the refinancing of $1bn in outstanding bond debt. San Francisco-based
Karol Denniston
has long-standing experience advising distressed governmental entities.
Stephen Lerner
divides his time between New York and Cleveland, and is recognized for his expertise in representing clients in Chapter 9 municipal restructurings and out-of-court workouts. Miami's
Pedro Hernandez
has specialist expertise advising over public finance matters, with particular focus placed upon bond issues concerning the State of Florida and the Commonwealth of Puerto Rico. Together, they lead the practice.
Practice head(s):
Karol Denniston; Stephen Lerner; Pedro Hernandez
Other key lawyers:
Pedro Miranda; Peter Morrison; Jeff Rothleder; David Schnittger; David Stewart; Dynda Thomas; Maura McIntyre; Thomas Lloyd; Greg Saetrum
Key clients
US Virgin Islands Department of Finance
Work highlights
Advising the US Virgin Islands Department of Finance in connection with the refinancing of $1bn outstanding bond debt secured by federal run tax proceeds.
The environment, safety and health practice group at Squire Patton Boggs excels in handling complex litigation, ranging from challenging new environmental regulations to defending enforcement actions, cost recovery claims, class actions and multi-party toxic tort matters. Clients operating in the steelmaking, mining, chemical, manufacturing, oil and gas, energy and consumer products sectors benefit from practitioners' long history of working with state and federal regulators, and their track record in site remediation, brownfield redevelopments and water rights issues. Based in Columbus, department head Karen Winters is proficient in environmental tort claims and in the management of large-scale environmental liabilities. In Denver, Carolyn McIntosh is extremely active in environmental litigation and compliance issues, and Peter Gould assists clients with administrative law, government investigations and environmental disputes. In the same office, Alexander Arensberg  is skilled at acting for clients in litigation and regulatory matters before federal and state agencies.
Key clients
Cleveland-Cliffs Steel Corporation ArcelorMittal Weirton LLC
Union Pacific Railroad Company
Blackjewel L.L.C.
Northshore Mining Company, Northern Conservation, LLC, and United Taconite LLC
Truist Financial Corporation
Albemarle Corporation and its wholly-owned subsidiary, Albemarle U.S., Inc.
The Mosaic Company
Work highlights
Engaged to defend steel production corporation in a putative class action involving claims for private nuisance, public nuisance and negligence for alleged odors, dust and air particulates allegedly from one of its steel manufacturing facilities.
Lead trial counsel for Defendant in a case where Plaintiffs brought suit against 21 Manufacturing Defendants and two Facility Defendants (including our client) due to alleged contamination of their public water supply system by PFAS compounds (namely PFOA and PFOS).
Representing one of the largest global producers of fertilizer regarding various environmental, permitting, and leasing matters at its locations in New Mexico and in the South-eastern U.S., including in connection with potash mineral leases issued by the U.S. Bureau of Land Management and related land holdings.
The Washington DC-based team at Squire Patton Boggs has established itself as a leading practice for large government project managers such as the 800 MHz Transition Administrator, LLC and the Relocation Payment Clearinghouse LLC. Mark Dever, who leads the firm in this area, is an expert in FCC auctions and the commission's competitive bidding regulations. Another specialist in this area is Robert B. Kelly, who focuses on spectrum policy and allocation and has led the team on the 800MHz and Relocation engagements. Eduardo Guzmán is an expert on regulatory and dispute resolution matters, leading several of the team's matters for Puerto Rico Telephone Company d/b/a Claro. Additionally recommended is Robert Stup, for his expertise in wireless-related matters. The team strengthened its ranks with the arrival of counsel Gardner Foster, who joined from an in-house position in November 2021.
Other key lawyers:
Testimonials
'Bob Kelly – Personalized attention that prioritizes my needs. Great working relationship with someone I can trust.'
Key clients
Relocation Payment Clearinghouse LLC
800 MHz Transition Administrator, LLC
Intelligent Transportation Society of America
Northstar Wireless, LLC
Puerto Rico Telephone Company d/b/a Claro
Neptuno Network
Government of Puerto Rico
Work highlights
Advising Relocation Payment Clearinghouse as general counsel, administering the $15bn C band realignment program mandated by the FCC.
Advising the 800 MHz Transition Administrator on its operations, which oversaw the U.S. Federal Communication Commission's 800 MHz Band Reconfiguration program.
Represented Northstar in the U.S. Federal Communications Commission's auction of AWS-3 spectrum rights.
Clients highlight Squire Patton Boggs US LLP' ability to 'work as a truly global team'. The strength of its cross-border offering is borne out by an increasingly international client list, which recently saw the firm add six new sovereign nations to its roster, including Nigeria, Peru and Romania. Alongside its work for states and state-owned entities in investor-state arbitrations, the group also has a strong record in representing energy companies in natural gas price review disputes. In New York, investment arbitration co-head Miriam Harwood stands out for her 'brilliant legal mind'; she counts states from across Europe, the Middle East and Latin America among her clients. Stephen Anway, who splits his time between New York and Washington DC, is global co-chair of the international dispute resolution practice and handles a mix of investor-state and commercial arbitration cases. New York-based associate Carlos Guzmán Plascencia is an 'upcoming leader'.
Practice head(s):
Other key lawyers:
Testimonials
'A real powerhouse of a law firm. The New York team are diligent, commercial and always considerate of its clients' needs.'
'The Squire team stands out from other IA counsel for at least three reasons. First, they are hard working and dedicated — the client comes first. Second, the team is super intelligent and detail-oriented. Third, the Squire team is pleasant to work with.'
'They work as a truly global team and have some outstanding lawyers. Collaboration is the key here – and team work.'
'Stephen Anway always shows deep knowledge of the whole pattern of the case, effectively and professionally coordinating the work and team to develop the best strategies for each investment arbitration case.'
'Miriam Harwood is my favorite lawyer of all time. She has the WOW factor and with her brilliant legal mind, when she talks, people stop and listen immediately. A perfect blend of sincerity and fierce.'
'Ali Gursel is highly creative in finding legal solutions; he carefully reads the expert reports and prepares thoroughly for cross examination. He also is a leading light in IA matters.'
'John Branson is a hands-on international arbitration leader. He dives deeply into the analytics of the matters and drafts very powerful and effective legal arguments.'
'Carlos Guzmán Plascencia is an upcoming leader in IA matters. Carlos understands the most complex quantitative and technical issues of the claims and plays an instrumental role in the success of Squire's IA team.'
Key clients
Romania
Nigeria
Iraq
Peru
Dominican Republic
Benin
The Republic of Estonia
Turkmenistan
Republic of Croatia
The Slovak Republic
Libya
Costa Rica
Kosovo
Ecuador
Edison SpA (Italy)
Naturgy (Spain)
Work highlights
Successfully represented Turkmenistan in an ICSID arbitration brought by a Turkish company and its main shareholder, involving $500m in claims regarding 32 construction projects in Turkmenistan.
Secured a victory for the Slovak Republic in a €160m arbitration brought under the Polish-Slovak BIT.
Represented Turkmenistan in an arbitration involving $2bn in claims initiated by Russian telecommunications company MTS.
Standing out for its in-depth knowledge of environmental, safety and health issues,
Squire Patton Boggs
 is seen with great regularity advising clients from the chemicals, energy, transportation, mining, steelmaking, pulp and paper sectors in relation to environmental compliance, federal and state permitting matters and enforcement actions. Mandates involving site remediation, brownfield redevelopment, federal and state land use approvals, water rights and water resource management are core areas of activity for the department, which is led by
Karen Winters
in Columbus. Winters assists with the defense of federal and state enforcement proceedings.
Douglas McWilliams
, who is based in Cleveland, advises on the entire spectrum of environmental matters, including rule development and air permitting. A name to note in Denver,
Carolyn McIntosh
 is regularly retained by energy clients on compliance and litigation issues.
Other key lawyers:
Key clients
First Solar, Inc.
Controlled Thermal Resources
Huntsman Corporation
Coeur Rochester, Inc.
Triad National Security, LLC
City and County of Denver
Squire Patton Boggs
offers a '
seasoned
' and sizeable team, having experience across all aspects of restructuring and insolvency matters such as Chapter 11 proceedings, Chapter 15 insolvencies and out-of-court restructurings.
Stephen D Lerner 
heads the practice, dividing his time between Cincinatti and New York; he was appointed as Examiner in the Purdue Pharma Chapter 11 case, whereby he oversaw the allegation that the Sackler family sought to improperly influence the Special Committee of the Board of Directors. The team was bolstered by the promotion of Dallas's
Travis McRoberts
 to partner in January 2021.
Other key lawyers:
Karol Denniston; Norman Kinel; Jeff Rothleder; Peter Morrison; Maura McIntyre; Travis McRoberts
Key clients
Purdue Pharma Examiner
Ferrellgas Partners
Blackjewel LLC
Blackjewel Liquidation Trust
BJ Services, LLC
US Virgin Islands Department of Finance
Patriot Well Solutions, LLC
Hartshorne Mining Group
Board of Directors of Tuesday Morning Corporation
Delaware Trust Company, as Indenture Trustee
NetJets Sales, Inc. and related NetJets entities
Burke Porter Group
Ecopetrol Americas LLC
Desert Financial Credit Union
U.S. Bank, N.A.
Pan American Silver Corp
New General Market Partners
Work highlights
Advised Ferrellgas Partners in its pre-packaged chapter 11 case and its out-of-court restructuring of its subsidiary operating partnership's approximately $2bn in debt.
Acted as counsel to the Official Committee of Unsecured Creditors in its chapter 11 cases of oilfield services firm BJ Services LLC, et al..
Acted as the United States Trustee to serve as the examiner for Purdue Pharma and investigated whether the Sackler family, as owners of Purdue Pharma, had improperly influenced the members of the Special Committee of the Board of Directors in connection with the Special Committee's decision to settle Purdue Pharma's multi-billion dollar claims against the Sackler family.
Squire Patton Boggs
has a major focus on Latin America, particularly Mexico and Brazil. It has a particularly strong record in oil and gas, conventional power and renewables. Washington DC partner
Alvaro Mestre
chairs the firm's Mexico desk, and specialises in energy and transport transactions, (including project development and M&A) in Latin America. In Houston, dual-qualified (Brazil/New York)
Paula Galhardo
leads the Brazil desk, and has an extensive record in inbound and outbound M&A. Also in Houston, senior foreign counsel
Cássio Braga Arantes
is another member of the Brazil desk and a specialist in the oil and gas sector, having practised in Brazil for many years before moving to Houston.
Squire Patton Boggs >
Firm Profile
Recognized as one of the world's strongest integrated law firms, Squire Patton Boggs provides insight at the point where law, business and government meet.
It gives clients a voice, supports their ambitions and is committed to working alongside them to achieve successful outcomes.
A multidisciplinary team of more than 1,500 lawyers in over 40 offices spanning four continents provides unrivalled access to expertise, guidance and invaluable connections on the ground. It is a seamlessly connected service that operates on any scale – locally or globally – and encompasses virtually every matter, jurisdiction and market.
The firm's solutions are shaped by a clear, commercially focused understanding of clients' business goals, while its robust and open culture enables it to find the right answers quickly and effectively from a committed team of lawyers who understand the geographic, sector or issue-specific challenges. Recognizing the impact of politics and regulation on businesses across the world today, the firm has a unique mix of experienced, well-connected lobbying and political capabilities in the US, supporting not only US clients but those across Europe, the Middle East, Latin America and Asia Pacific.
Squire Patton Boggs advises a diverse mix of clients, from long-established leading corporations to emerging businesses, startup visionaries and sovereign nations.
And it places clients at the core of everything it does.
Main areas of practice: Aerospace, defense and government services; automotive; aviation; brands and consumer products; business immigration; chemicals; communications; competition – antitrust; construction and engineering; corporate; data privacy and cybersecurity; energy and natural resources; environmental, safety and health; financial services; government investigations and white collar; healthcare; hospitality and leisure; industrial products; infrastructure; institutional investors; insurance; intellectual property and technology; international dispute resolution; international trade; labor and employment; life sciences; litigation; media and advertising; pensions; public and infrastructure finance; public policy; real estate; restructuring and insolvency; retail; sports and entertainment; tax credit finance and community development; tax strategy and benefits; transportation, shipping and logistics.
Main Contacts
| Department | Name | Email | Telephone |
| --- | --- | --- | --- |
| Aerospace, Defense and Government Services | John Deschaur | | |
| Competition and Antitrust | Diarmuid Ryan | | |
| Commodities and Shipping | Jessica Kenworthy | | |
| Commodities and Shipping | Barry Stimpson | | |
| Commodities and Shipping | Chris Swart | | |
| Chemicals | Carolyn Buller | | |
| Corporate | Cip Beredo | | |
| Corporate | Tony J Reed | | |
| Corporate | Stephen E Chelberg | | |
| Data Privacy, Cybersecurity and Digital Assets | Alan Friel | | |
| Energy and Natural Resources | Lisa G Henneberry | | |
| Environmental, Safety and Health | Karen Winters | | |
| Financial Services | James J Barresi | | |
| Global Automotive | Cip Beredo | | |
| Global Infrastructure | Thomas Wilson | | |
| Healthcare | Adam Colvin | | |
| Healthcare | Kimberly Donovan | | |
| Intellectual Property and Technology | David S Elkins | | |
| International Disputes Resolution | Stephen Anway | | |
| International Dispute Resolution | George M von Mehren | | |
| International Trade | George N Grammas | | |
| International Trade | Frank R Samolis | | |
| Labor and Employment | Jill S Kirila | | |
| Labor and Employment | Alison Treliving | | |
| Life Sciences | Stephen Chelberg | | |
| Litigation | Mitchell R Berger | | |
| Litigation | John A Burlingame | | |
| Litigation | Stephen Sampson | | |
| Media and Consumer Brands | Carlton Daniels | | |
| Pensions | Matthew Giles | | |
| Public and Infrastructure Finance | Robert Labes | | |
| Public Policy | Robert Kapla | | |
| Real Estate | John Thomas | | |
| Real Estate | Matthew Dalzell | | |
| Real Estate | Deborah C Ryan | | |
| Restructuring and Insolvency | Stephen Lerner | | |
| Government Investigations & White Collar | Kevin Mccart | | |
| Tax Strategy and Benefits | Mitch Thompson | | |
| Transportation, Shipping and Logistics | Rodney Slater | | |
Other
Other Offices : Abu Dhabi Other Offices : Atlanta Other Offices : Beijing Other Offices : Berlin Other Offices : Birmingham Other Offices : Böblingen Other Offices : Bratislava Other Offices : Brussels Other Offices : Cincinnati Other Offices : Columbus Other Offices : Dallas Other Offices : Darwin Other Offices : Denver Other Offices : Doha Other Offices : Dubai Other Offices : Frankfurt Other Offices : Hong Kong Other Offices : Houston Other Offices : Leeds Other Offices : London Other Offices : Los Angeles Other Offices : Madrid Other Offices : Manchester Other Offices : Miami Other offices : Milan Other Offices : Moscow (winding down) Other Offices : New York Other Offices : New Jersey Other Offices : Palo Alto Other Offices : Paris Other Offices : Perth Other Offices : Phoenix Other Offices : Prague Other Offices : Riyadh Other Offices : San Francisco Other Offices : Santo Domingo Other Offices : Seoul Other Offices : Shanghai Other Offices : Singapore Other Offices : Sydney Other Offices : Tampa Other Offices : Tokyo Other Offices : Warsaw Other Offices : Washington DC